I'm back today with a little bit more of the real deal Valentine's Day party. Sure, it's fun to set up a pretty display, but the whole point is for the children to truly enjoy. When I share these ideas we do actually follow through with a party and let the kids be kids. Do they care that it's weeks before Valentine's Day?  Heck no. Once the photos were taken of the set up, I disappeared into the kitchen and let them have fun. The candids I snapped are truly that. You'll see the messy table, kids laughing and plenty of friendship. You'll also see what I had out on the table in case you need ideas to keep your little ones occupied for a festive Valentine's Day soiree.
VALENTINE'S DAY PARTY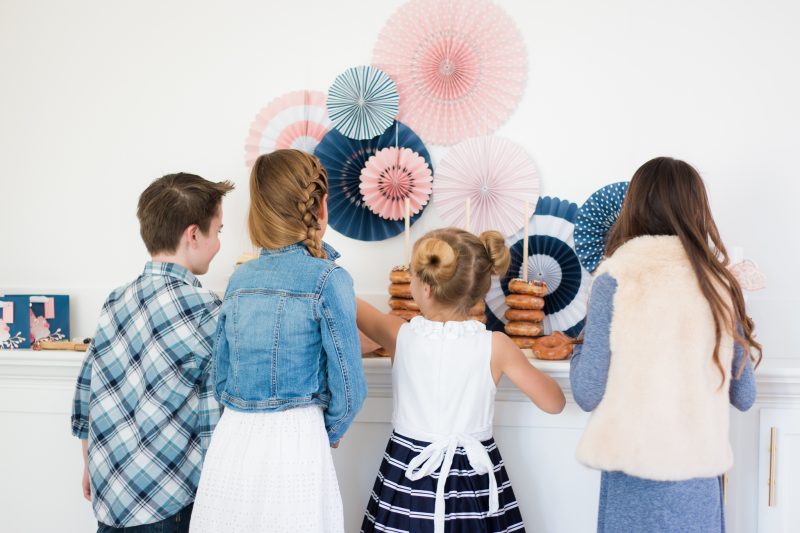 These kiddos have been friends since they were born. They used to live next door to each other and now they are just a bike ride away.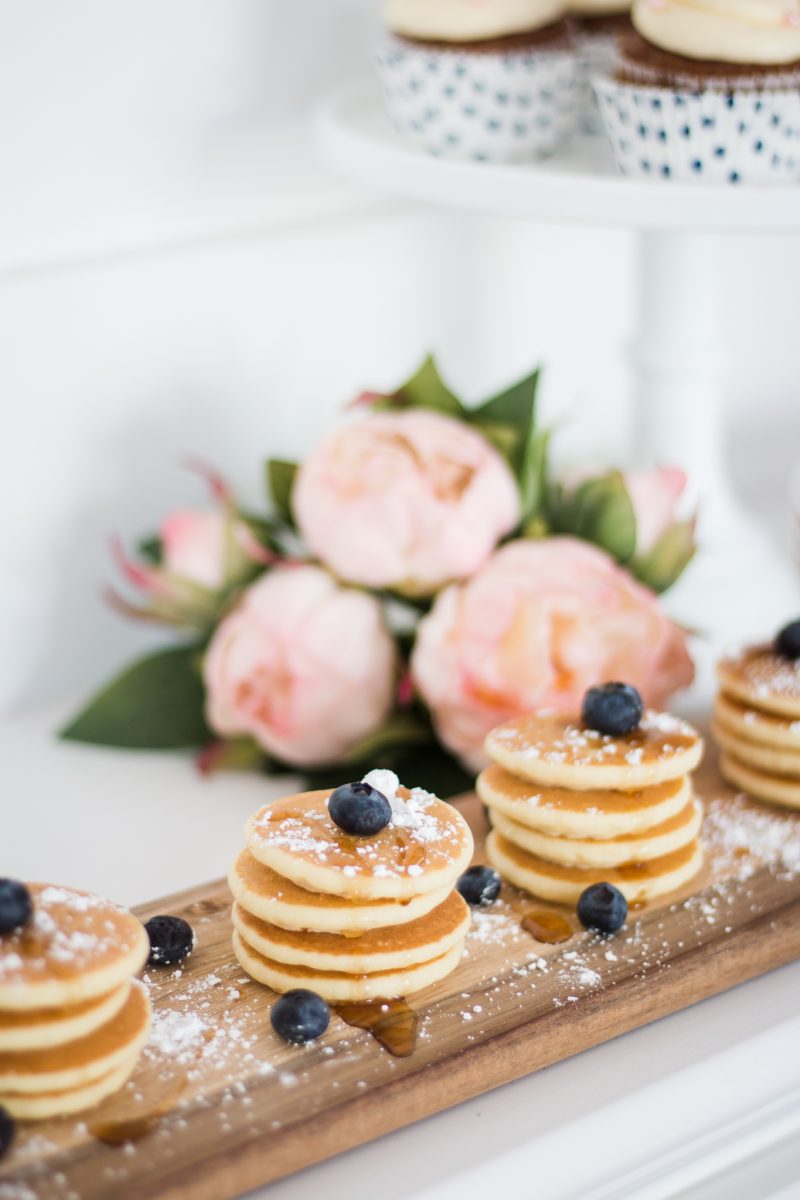 Just in case you didn't see the original post, we served baby pancakes, carrot cake muffins and donuts. No shortage of sugar at this party.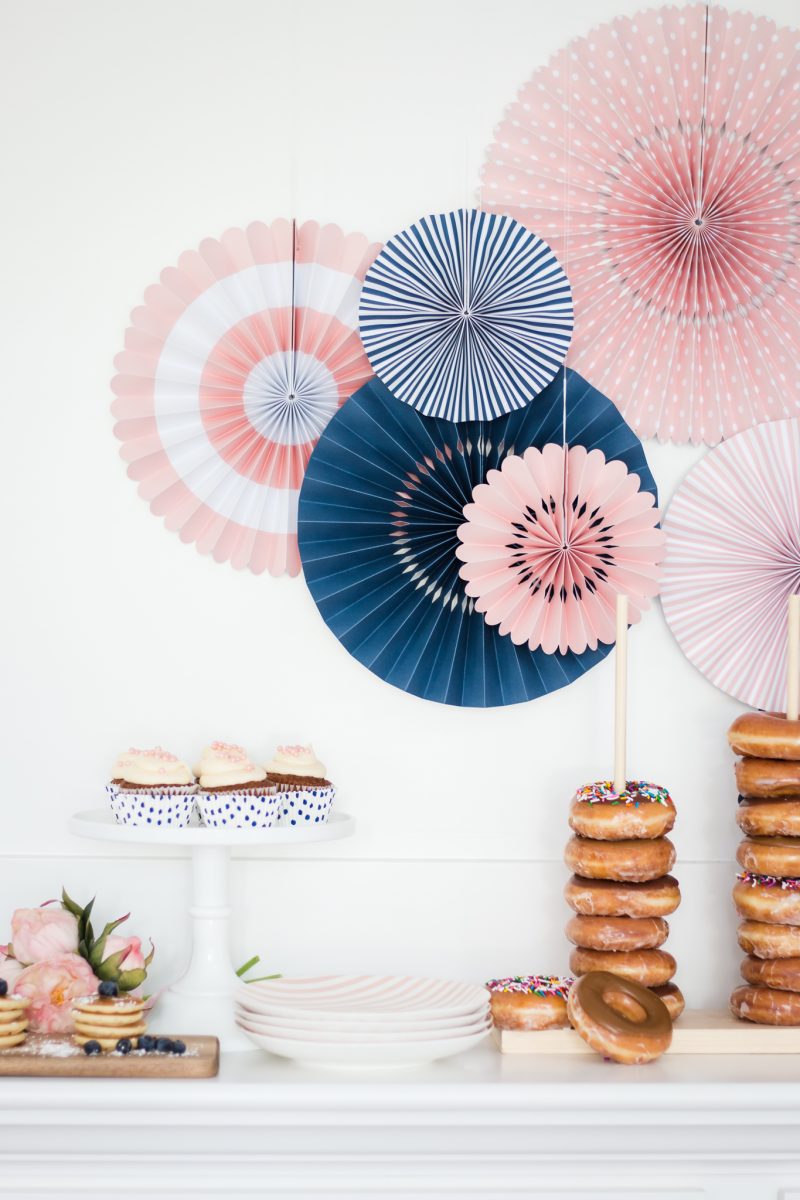 THE CANDID SHOTS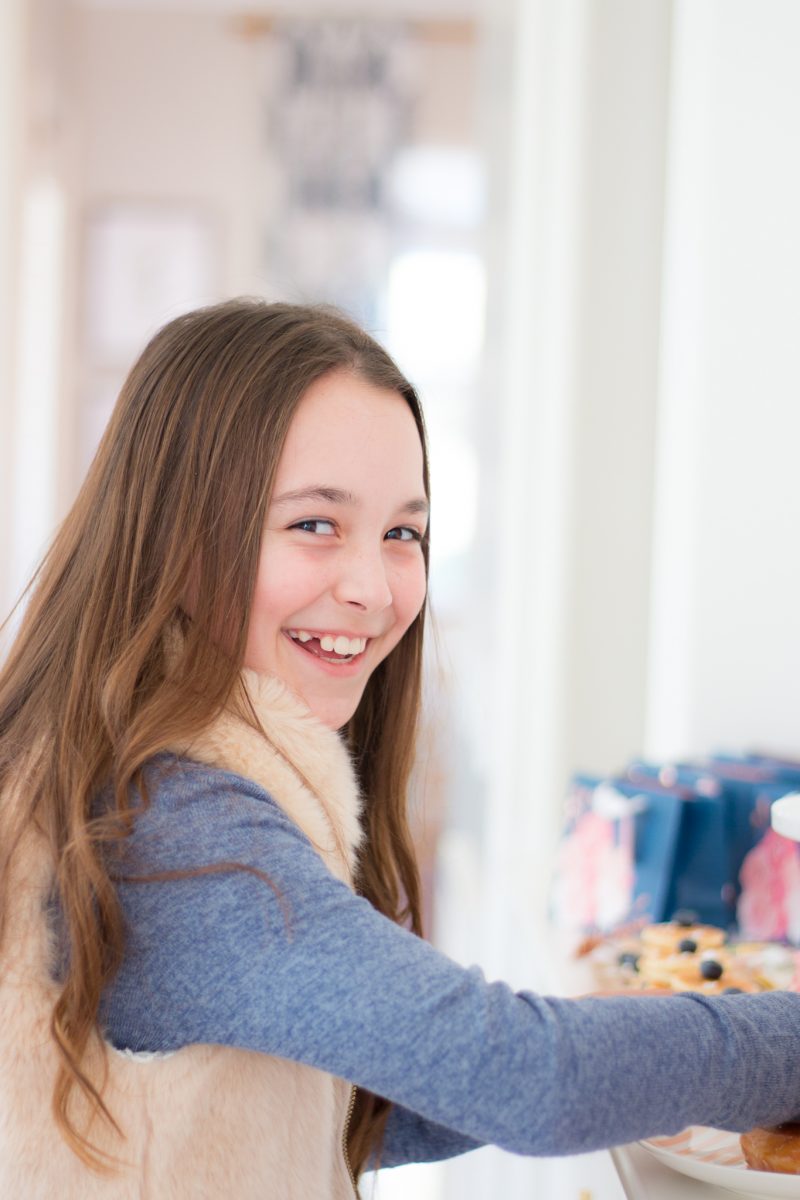 Little party decor tip. . . let helium filled balloons just float to the ceiling. No need to tie them down. The kids end up loving them and playing all kinds of games with them.
THE SETUP
I may have forgotten to take a full shot of the table setup but this gives you an idea. I found a roll of navy polka dot wrapping paper from HomeGoods. They seriously have the BEST wrapping paper to use for gifts and for tablecloths. This is my number go-to when hosting children. For $2.99 you can get a stylish roll of paper that matches the color scheme. No one cares if it gets spilled on and at the end of the party it can be tossed. Nothing to store or clean. On the table I had a white box for each little one to decorate for receiving Valentines. I purchased those at Michaels. They already have a slit in the top so they are ideal.
GET CREATIVE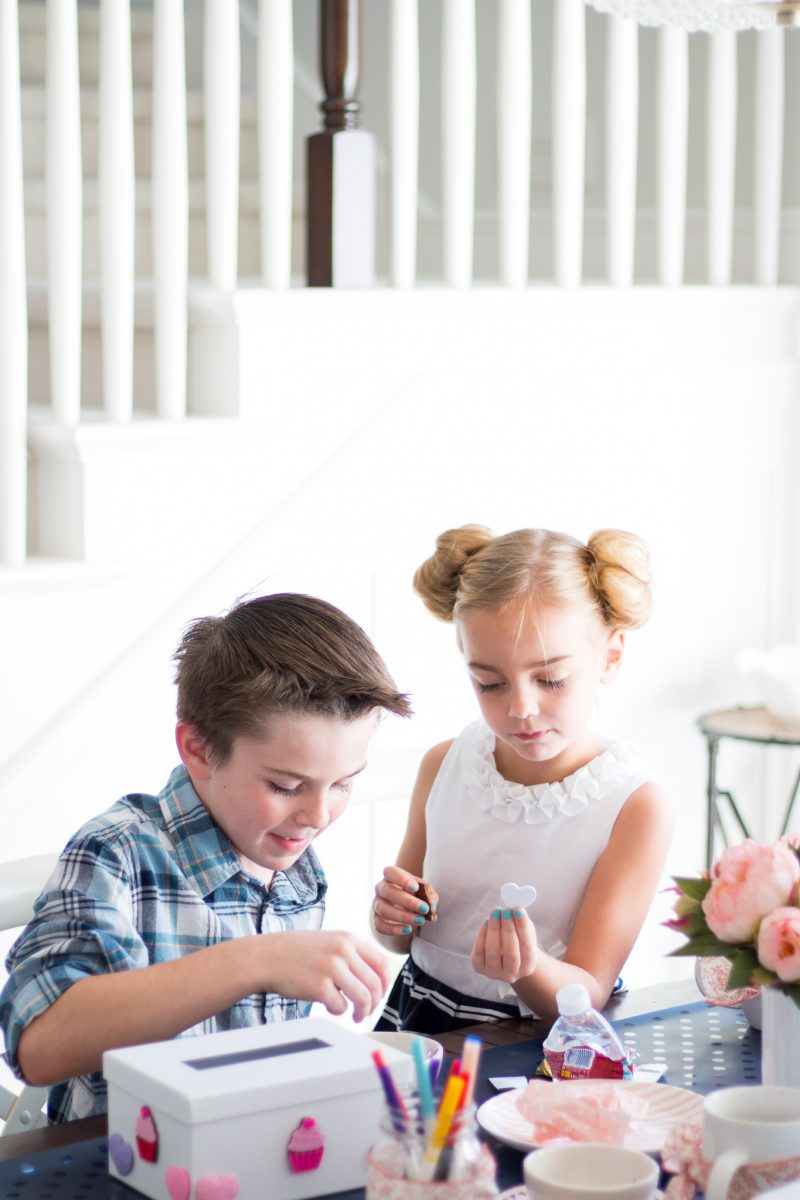 I also had bowls of stickers for them to use as well as markers. First they devoured their treats and then they got to work decorating. I am always a fan of having something for the kids to create. Their conversations while doing so are amazing and they really like making something with their own two hands.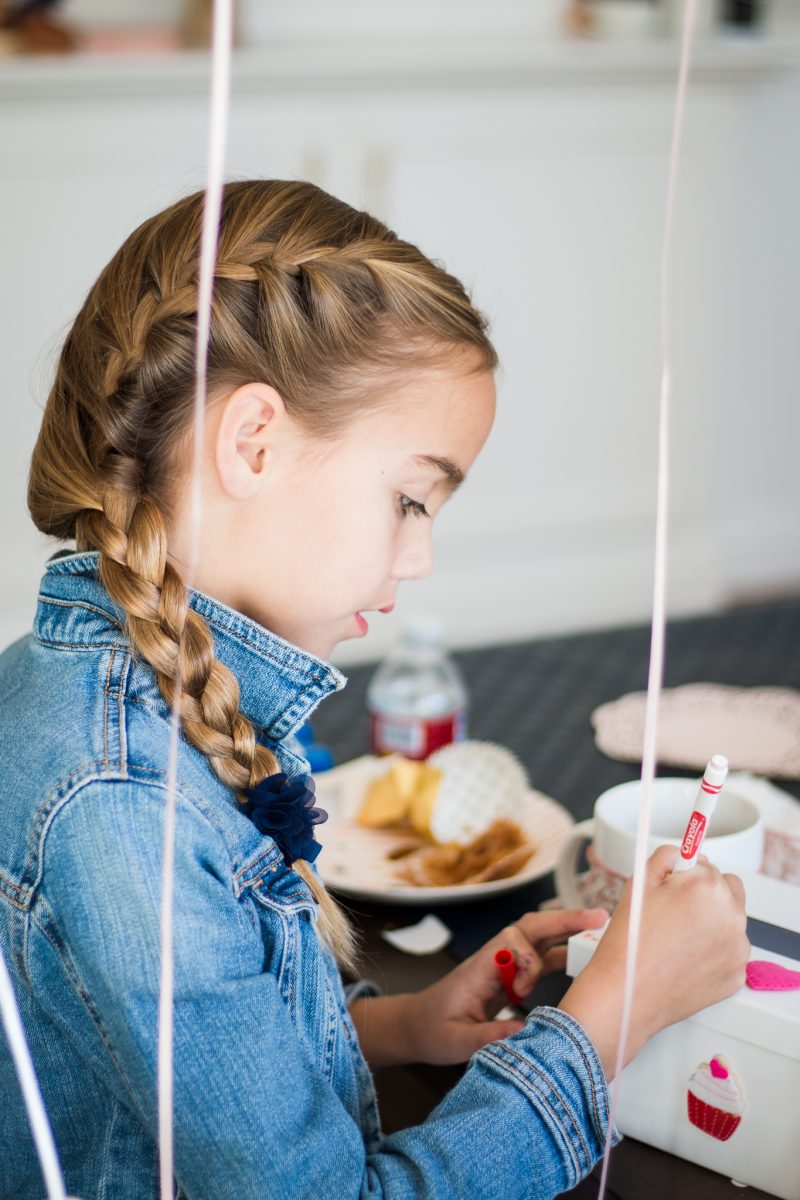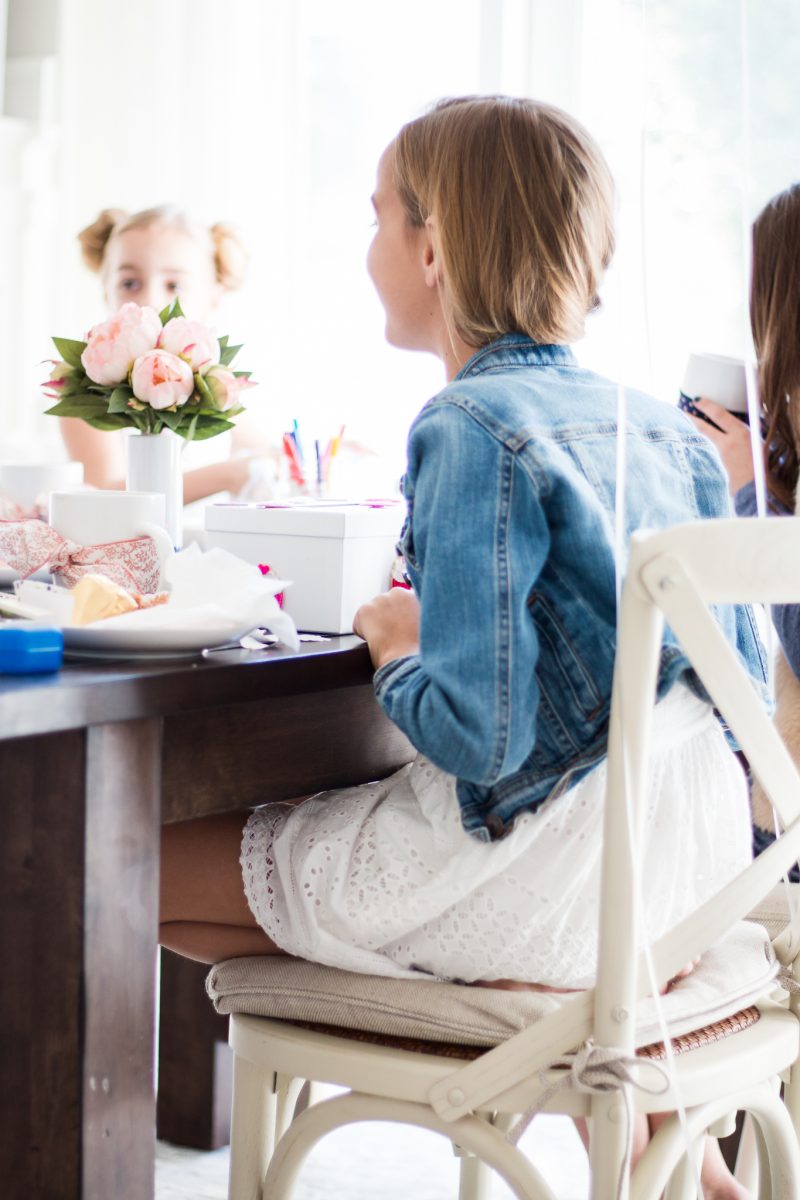 FRIEND FOREVER
He thought he saw something silly in his hot cocoa. This photo makes me smile for some reason. Just so sweet.
LOVE IS . . .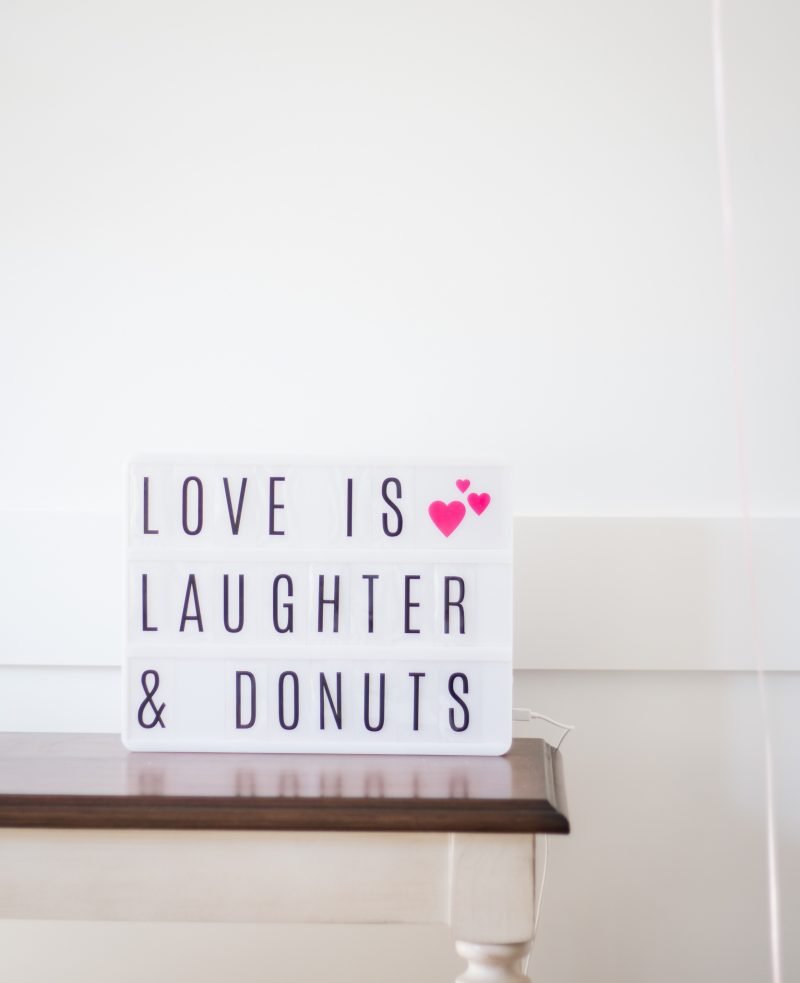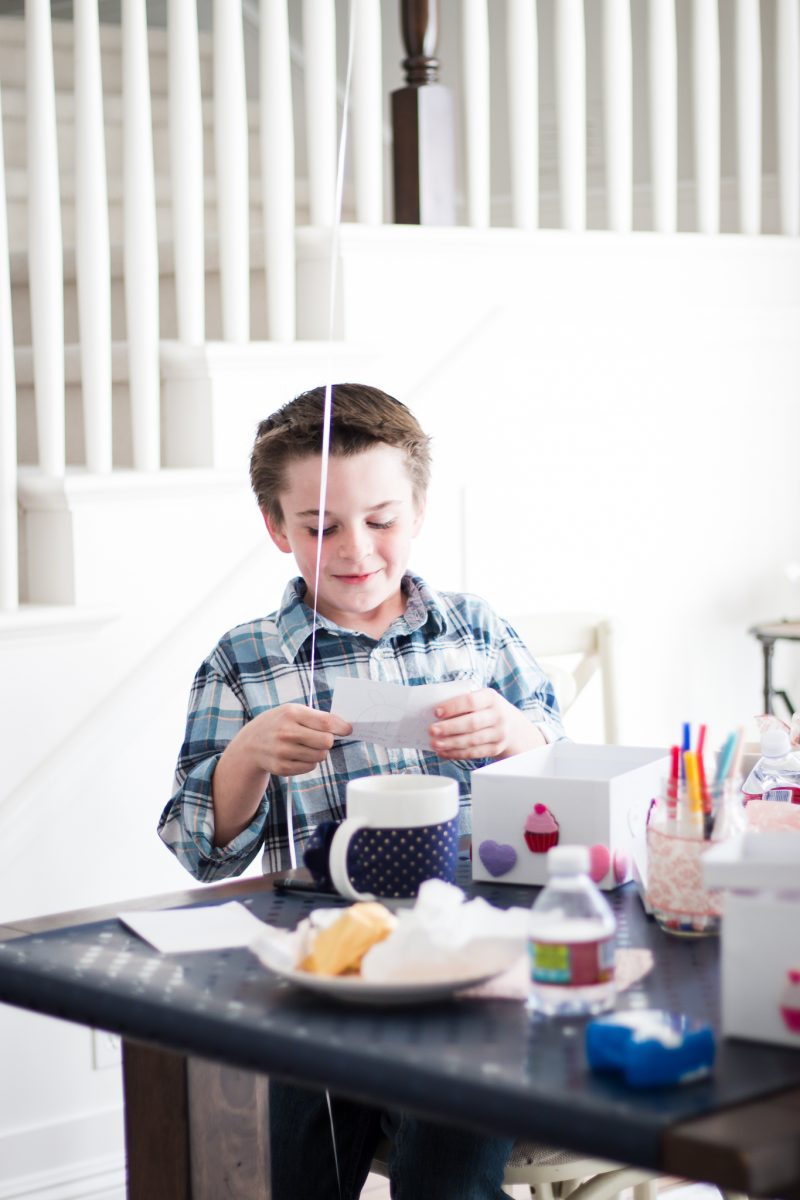 After about 20 minutes of decorating, they started making up their own activities. I kept popping in to take a quick photo but didn't want to interrupt. It's just so sweet to listen to them be creative. They grabbed some cardstock from our homework cabinet and made valentines for each other. They wrote silly notes and placed them in each other's boxes while one person had their eyes closed. Then they had to guess who did it.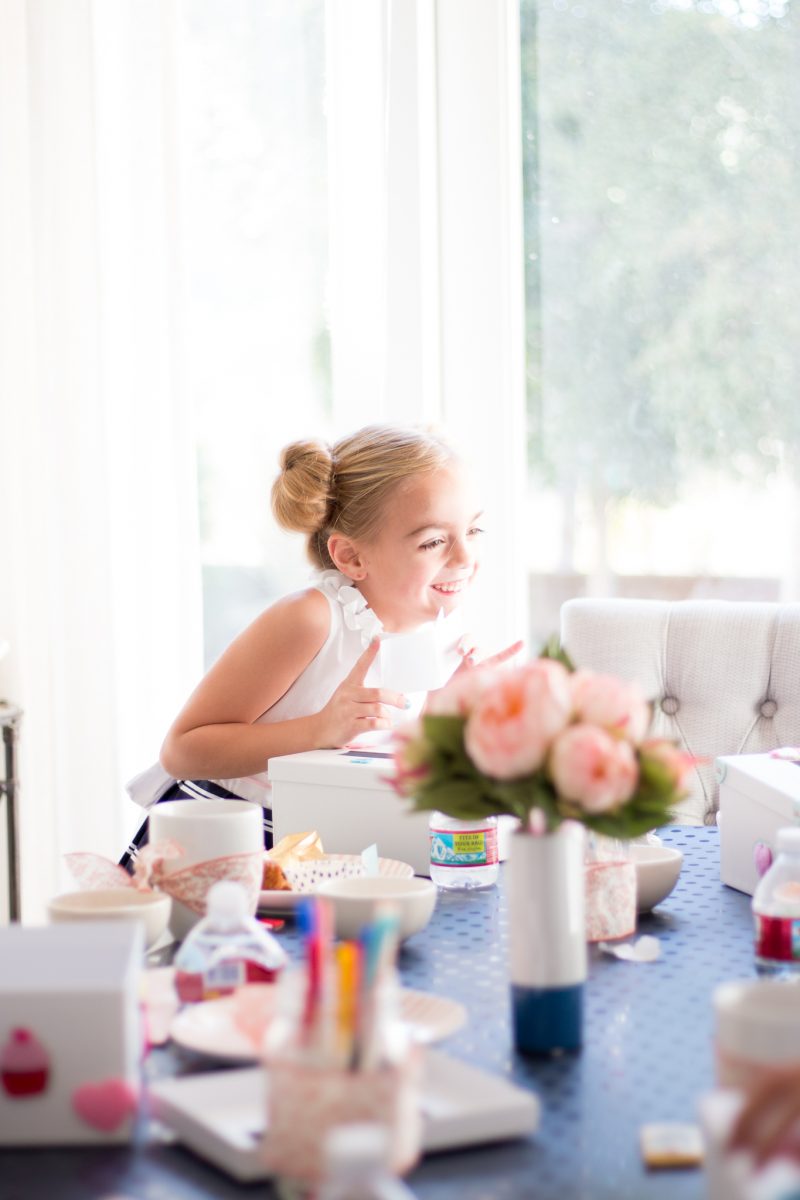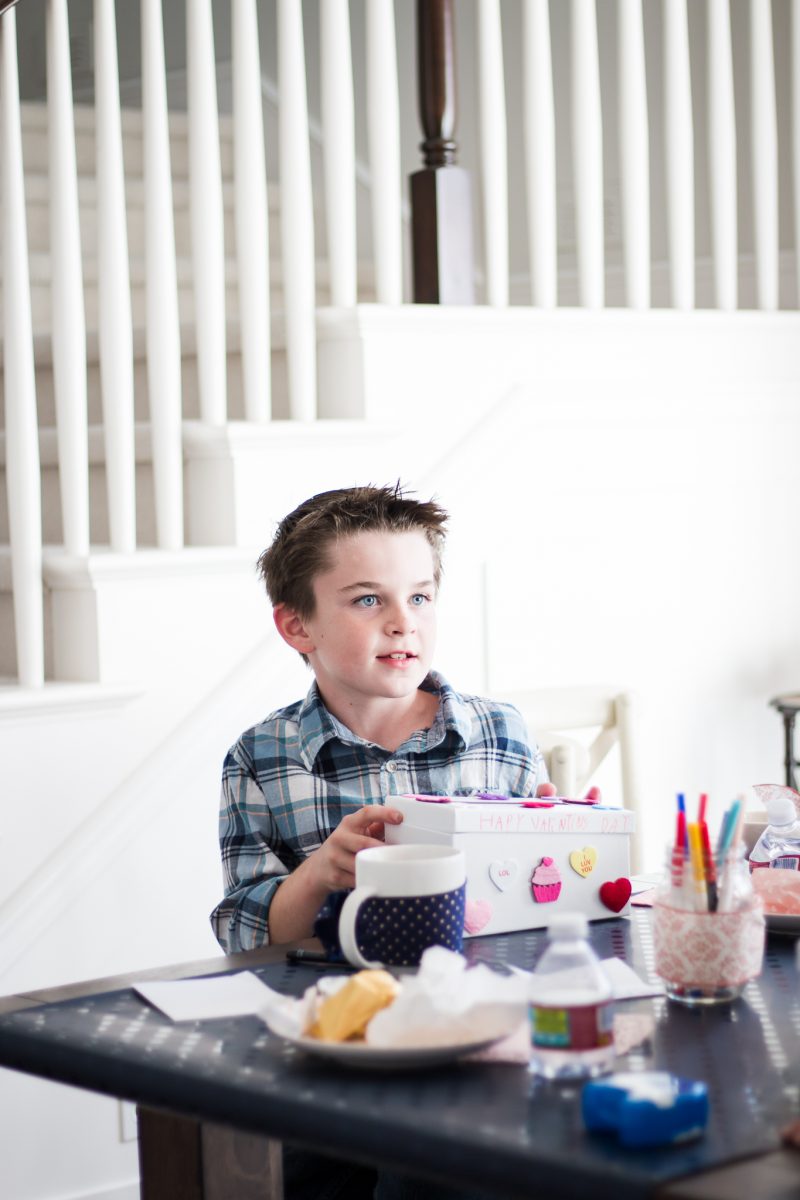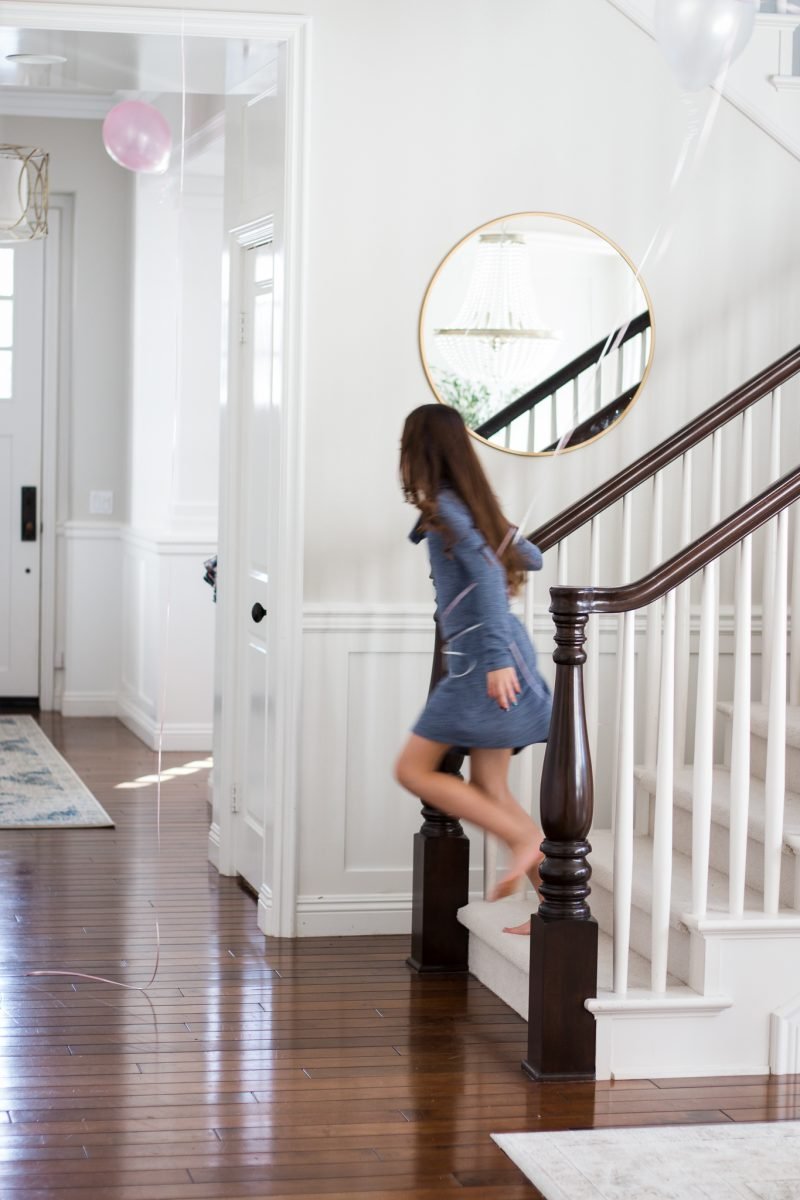 After that they kiddos ran around playing some sort of mailman game carrying the balloons with them. They played hide and go seek and then hid the boxes to hunt for them. At the end of the day, they spent little over an hour just being kids.
PARTY TIPS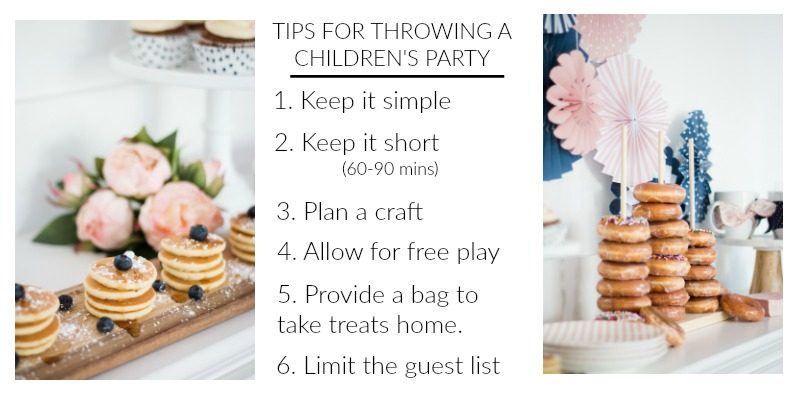 I included some of my best tips above. I really am a believer in keeping things simple and sweet. We live in a world where over the top parties don't need to be the norm.  Kids like quality time with their friends just as much as we do. A smaller, intimate party allows those friendships and relationships to grow and evolve. A big downfall I have experienced with other parties is the length. You know you've been to those never-ending parties. We have always had a motto in this house which states, "End on a high note!" Right?! We seriously believe in that. Don't wait for the kids to get bored, destroy the house or start arguing. Keeping things to a nice time limit ensures that the kids leave with smiles. Or at least you up your chances of that!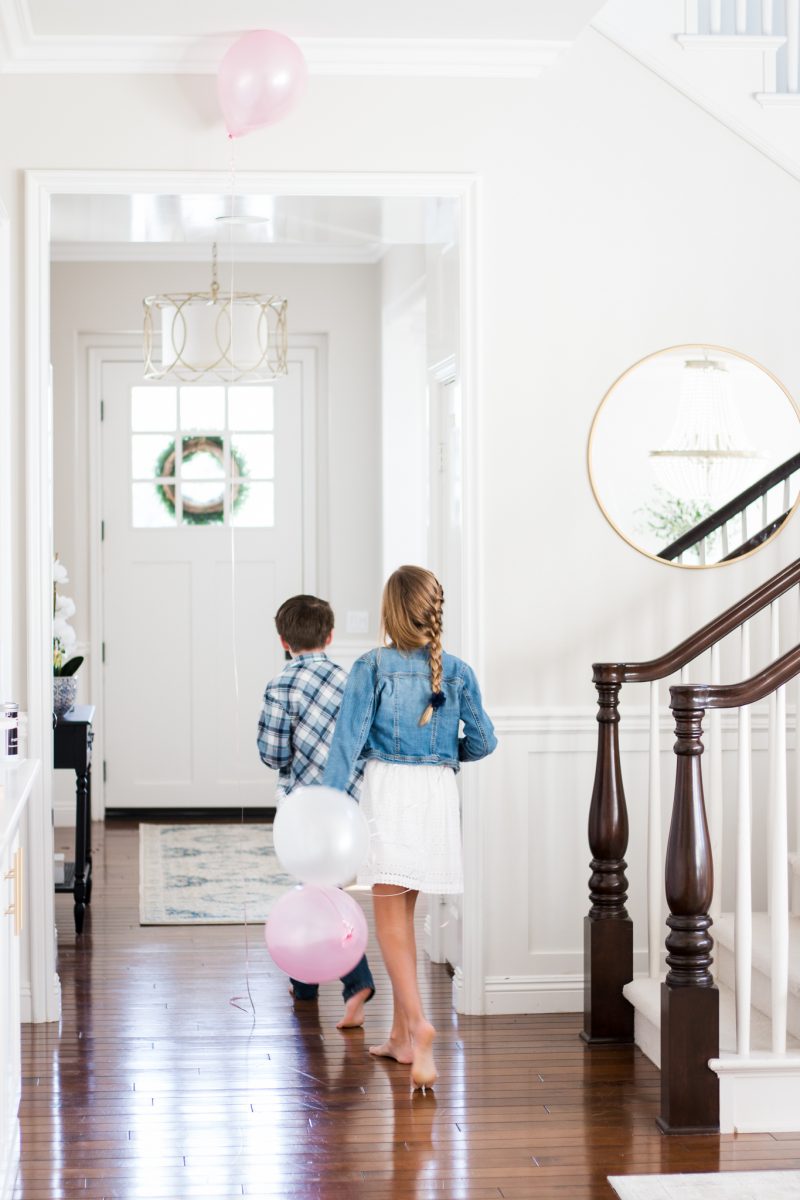 Sorry for the photo overload but thought it would be fun to share all of the candid shots and give you an idea of how a party like this actually plays out. To see the entire setup of this party and the treats, you can go here.
I'm working on some fun everyday looks so show you soon. Found a couple of great wardrobe staples and I think you'll like them. Hope you all have a wonderful day.