I've been really excited to bring you today's post. While we are all spending more time at home, it's always nice to have a few games around that can bring everyone together. One of my fondest memories as a child was crowding around our coffee table to play a game with our family. With the help of my children and dear family friends, we've compiled an incredible list for you. Here are the 30 best family games.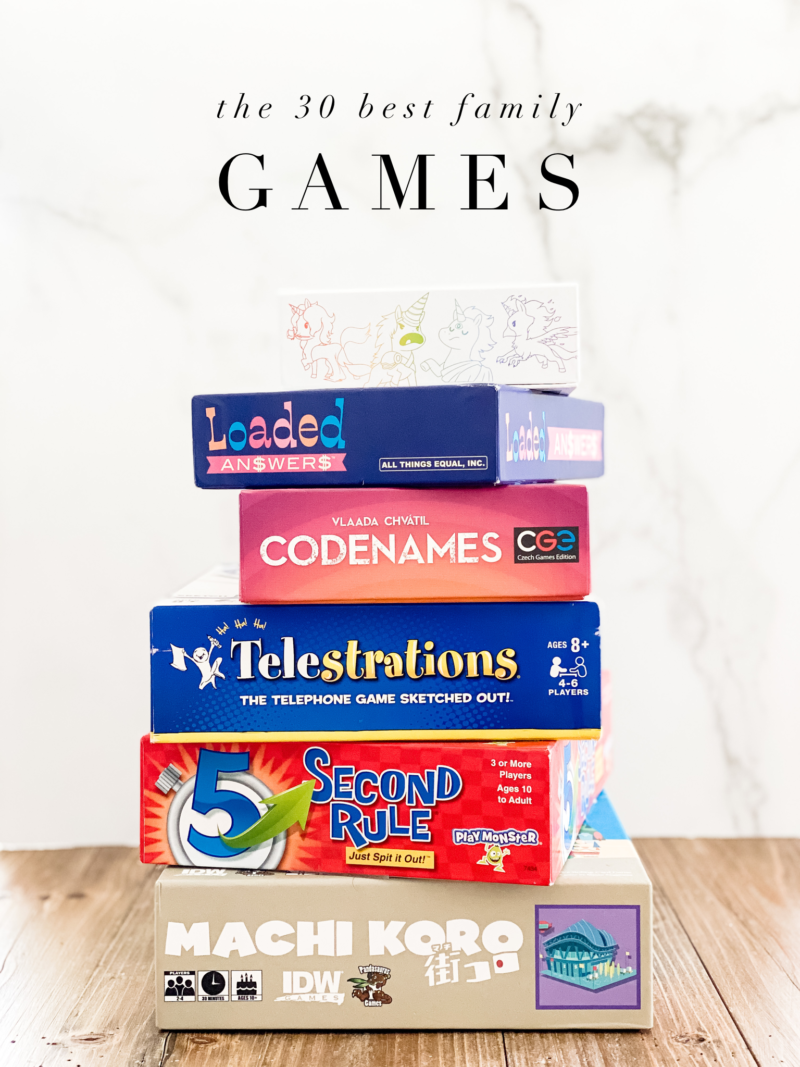 Family Game Night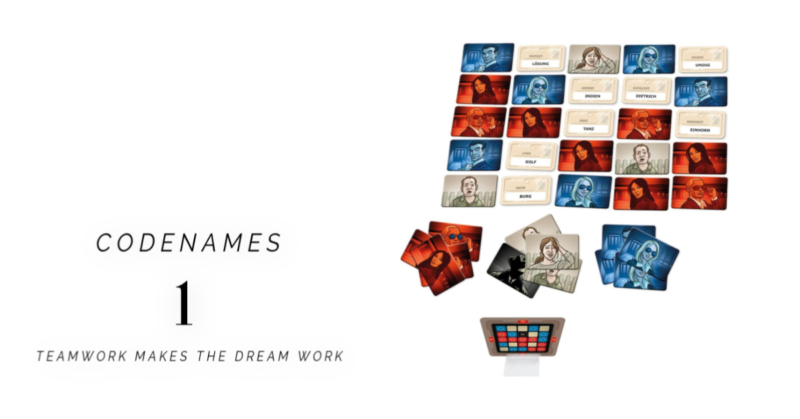 This was given to us a a gift and we have loved it ever since. You pair up with a teammate and the better your clues are, the better you'll do. Highly recommend Codenames for any family. A great game.
THINK ON YOUR FEET GAMES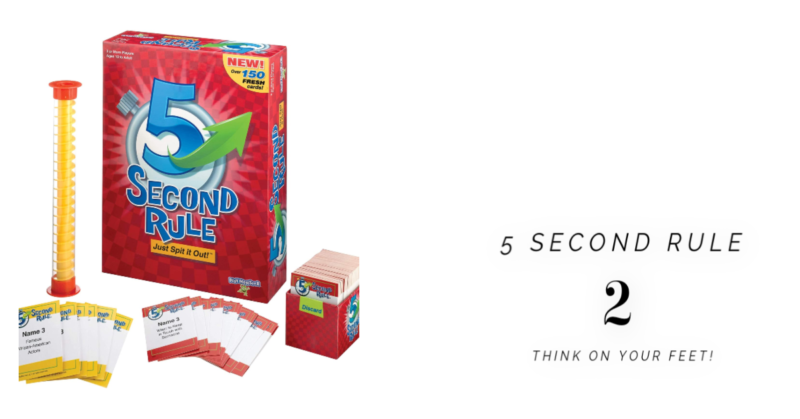 You have to think quickly to play 5 Second Rule. You'll be asked to name 3 things that that fit the topic. It seems so easy until you're up against a 5 second clock.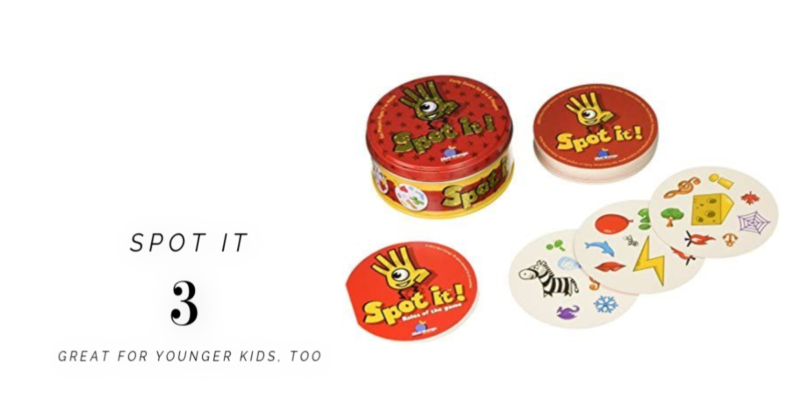 This is the game that I am more than happy to play when the kids are begging to do something. It's beyond quick and really fun. We like to play with just two people. Spot It comes in so many different versions but it is all based on the idea that every card has a match. Your eyes often play tricks on you and this game has lead to lots of laughter around here.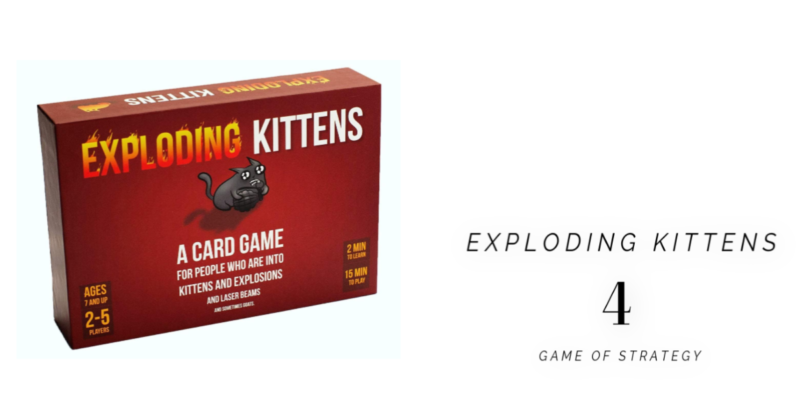 Exploding Kittens is one you'll want to play a couple of times before you catch on but it's so worth it. We played with a group of 10 and had a ball. Great game for large groups if you select the party version.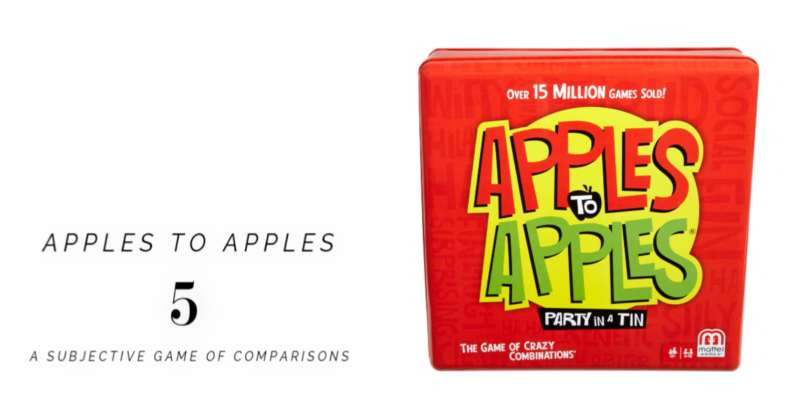 This game has given us hours of fun. Apples to Apples is a classic in my book and a fun one to play as a family. You really get to know each other's sense of humor while playing. You can be literal or completely outside the box with your strategy on this one.
THINK OUTSIDE THE BOX
Dope or Nope reminds me of Shark Tank. Step one is to invent a product but then you have to pitch it. The buyer is the judge and decides the dopest product.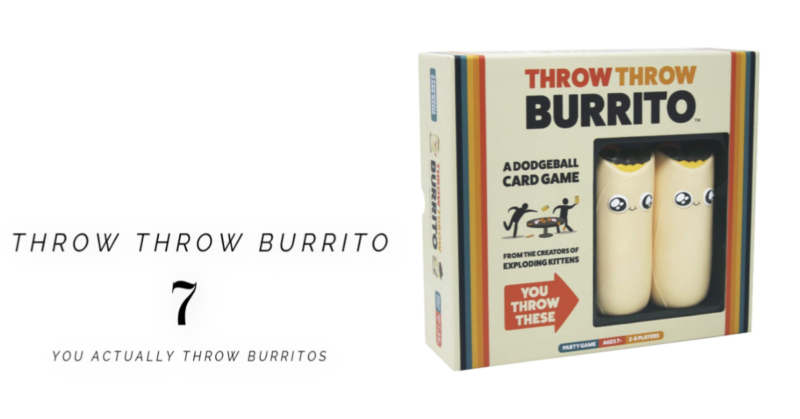 Give you one guess as to who suggested this game. Yep! You actually throw a burrito. A fun game of dodgeball . . . why not? And it's a good way to get that energy out. In Throw Throw Burrito, by the makers of Exploding Kittens, you'll try to quickly match cards all while dodging burritos.
GREAT FOR ALL AGES
Every family needs Telestrations. It is such a fun game and appropriate for a mix of ages. This is a great one if you just want to relax after dinner and enjoy a solid game. It can be as quick or as long as you want.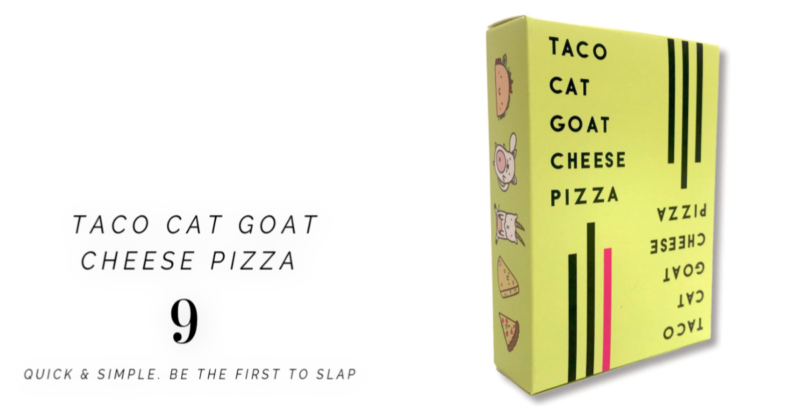 With over 3K five star ratings, Taco Cat Goat Cheese Pizza is one popular game. You'll race to slap a match to a spoken word but there is always a catch! Fast paced and easy to learn for any family game night.
Simple and fun, this game will keep you laughing as a family. Hedbanz is the board game version of the Heads Up app.
CULT FOLLOWING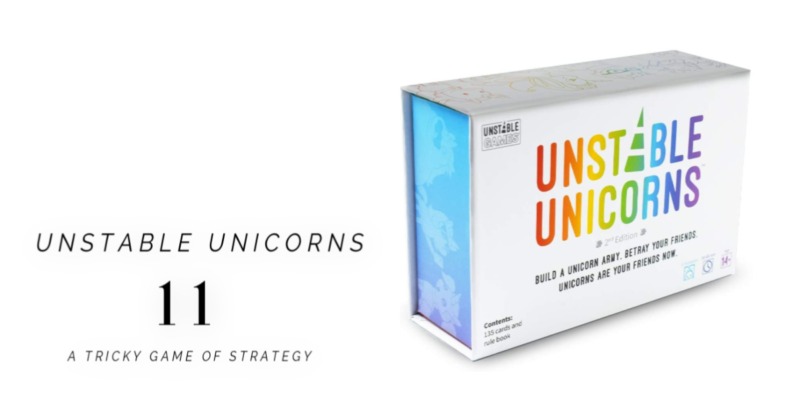 One of our new favorites, this game takes a minute or two to learn but it's so much fun. It seems to evolve and get better the more experience you have playing it. Unstable Unicorns might drive you crazy but we highly recommend.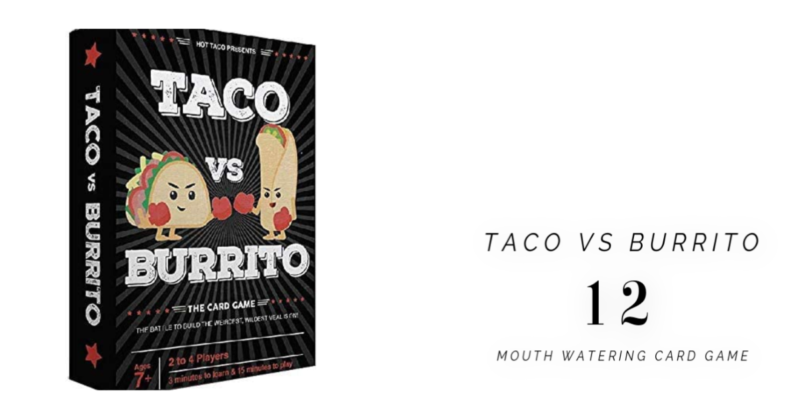 Love that Taco vs. Burrito was created by a 7 year old and it took off. Easy to learn and play, but action cards shift the game and make it unpredictable.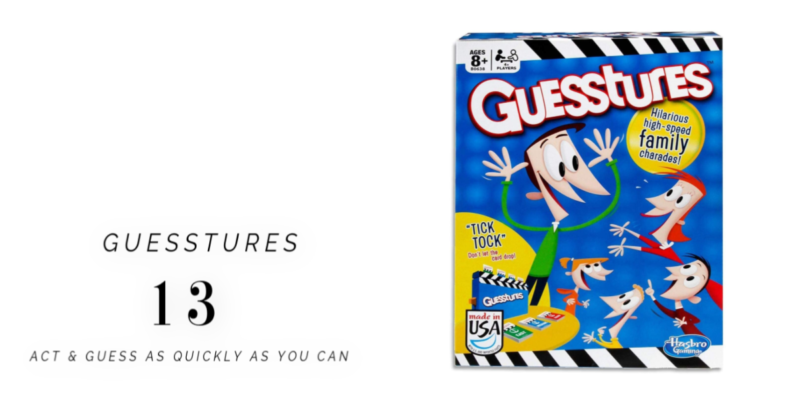 Before our children came along, we would get together with other couples for game night and this was always our favorite. Guesstures is so much fun. In fact I had forgotten all about it and just ordered it for our own family.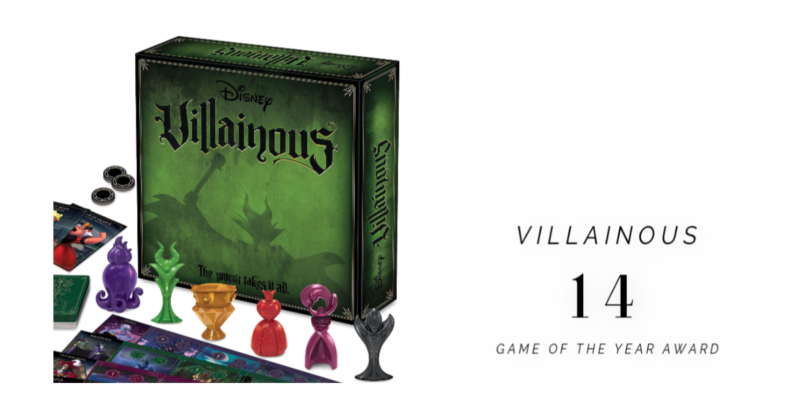 Villainous won game of the year. I came highly recommended to use from dear friends who love it. Each of the six Disney villains has their own guide which will help you launch a strategy to win.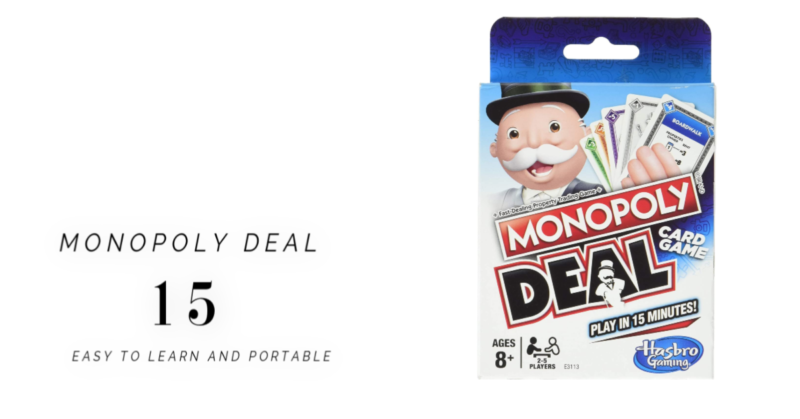 We are big fans of Monopoly Deal because it's a quick 15 minute game. There are times where we don't want to dedicated an hour to a game and this is perfect. Also a nice one to pack for trips or hotel rooms.
SILLY FUN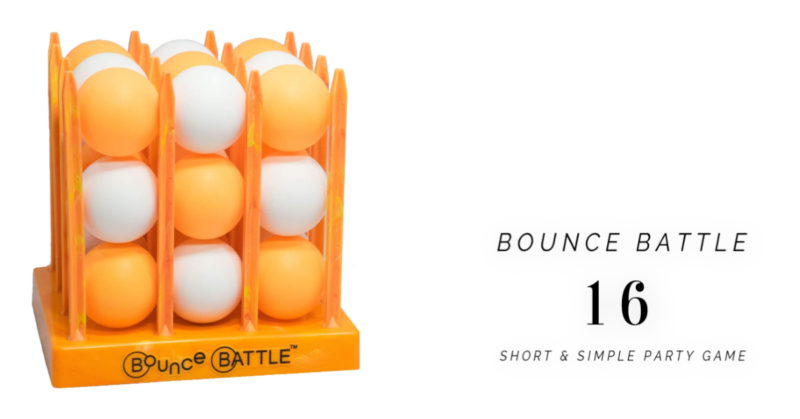 Love a game that requires very little thought. Just bounce, laugh and compete. Bouncy Battle is easy to learn and quick to play.
Why not spend time together talking in funny accents and voices. Utter Nonsense is sure to keep everyone laughing. I can't speak in an accent to save my life so this one ought to be interesting for us.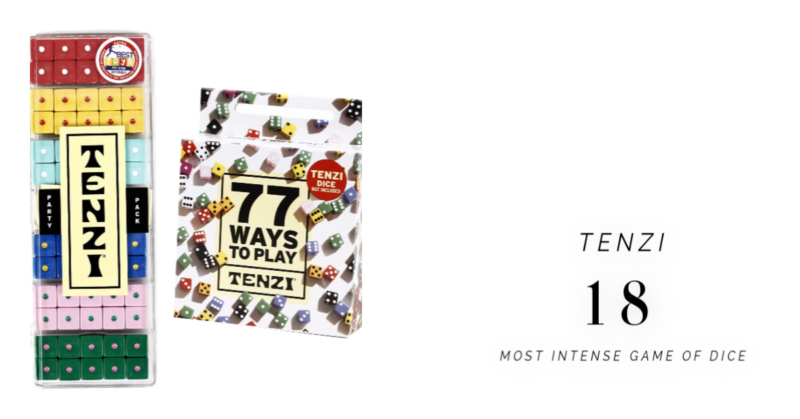 My son used to play this on game day in his classroom and loved it. Tenzi is an intense dice game with over 77 ways to play. A favorite of teachers and an award winner.
Need to get a little energy out? Quick Cups is a game where lighting speed agility will help you out. Nice to keep hands busy.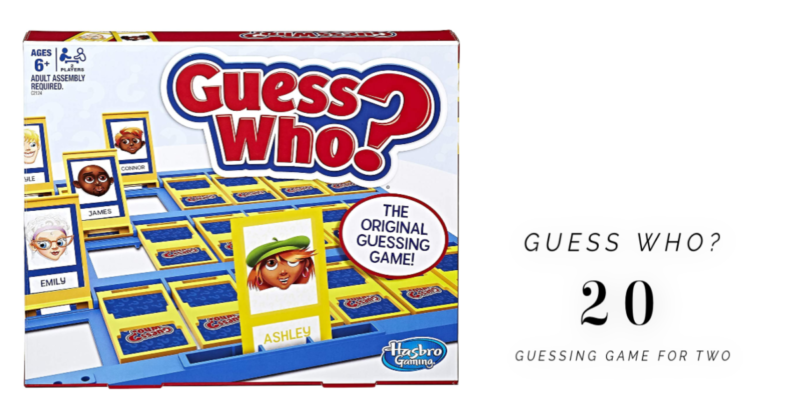 This is a throwback for sure. Guess Who? is a tried and true guessing game. It's recommended for ages 6 and up.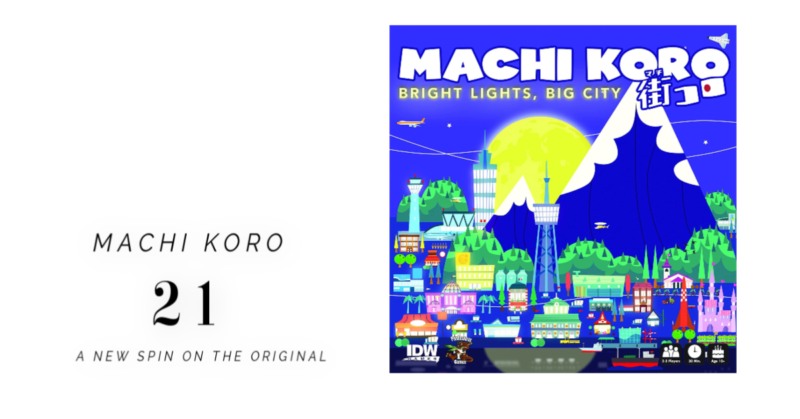 Machi Koro Bight Lights Big City is a new take on the award winning game. It takes a minute to learn, that's for sure, but it is so much fun. It's ideal for 2-5 players.
QUICK CARD GAMES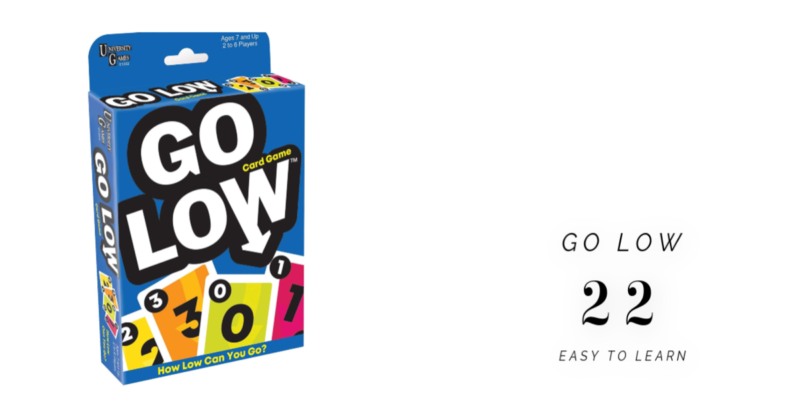 Easy to learn and play. Go Low is a nice way to spend time together.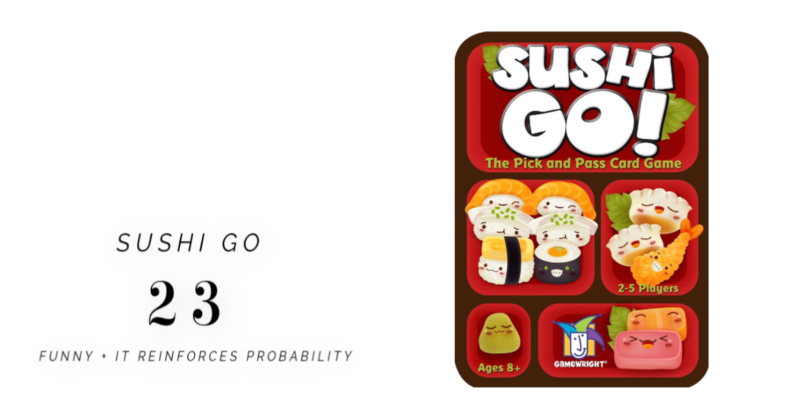 Such pain funny. And fun. Sushi Go is a silly card game that reinforces is probability while having a good time.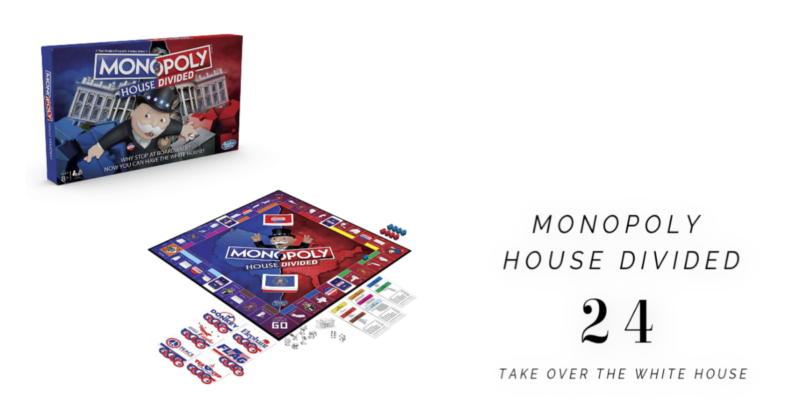 This version has come highly recommended by dear friends. Monopoly, House Divided is all about elections and winning over votes. Plus you can take over The White House.
LEARN TO START A BUSINESS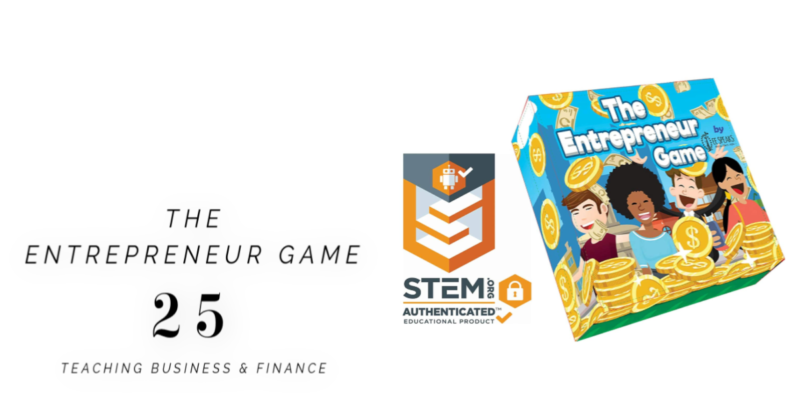 We just ordered this. My son has always had an entrepreneurial spirit and is business minded so we thought this would be a fun one. The Entrepreneur Game is STEM authenticated and teaches players how to set up a business, consider budgets, get ideas across, manage risk, and learn the importance of investments.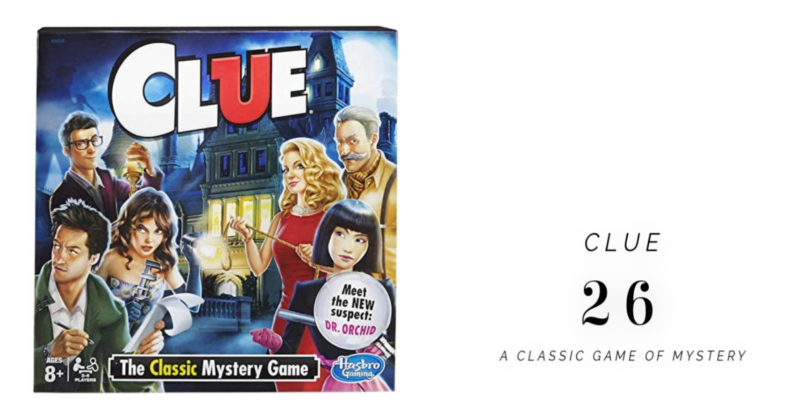 It doesn't get any more classic than Clue. And it never seems to get old.
Answer questions and hope to have your response chosen. Money is earned in each round in Loaded Answers. We've had so many fun nights playing this one.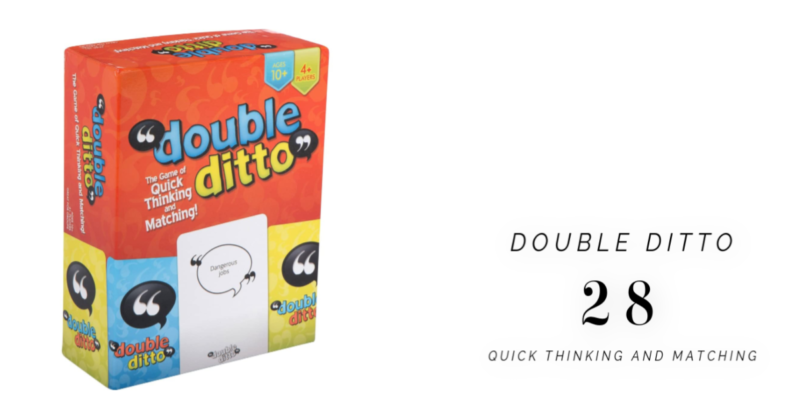 Double Ditto was game of the year in 2016 and an Amazon Best Seller. Quickly write down what you think other players will say and see if you sync up. It is simple to learn and you can begin playing right away.
KEEP IT CLASSIC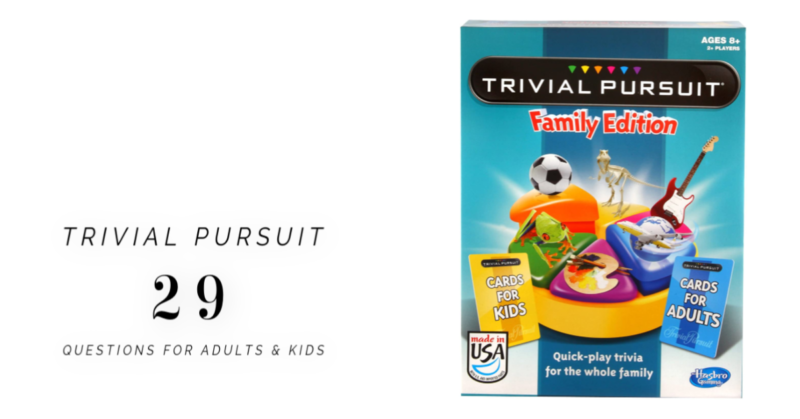 Such fond memories playing Trivial Pursuit with my own family growing up. Now it has two sets of cards so that the entire family can play. I can still hear my mom saying, "Sit up straight because you'll think better!" Not sure that was true but of course I repeat that line with my own kids.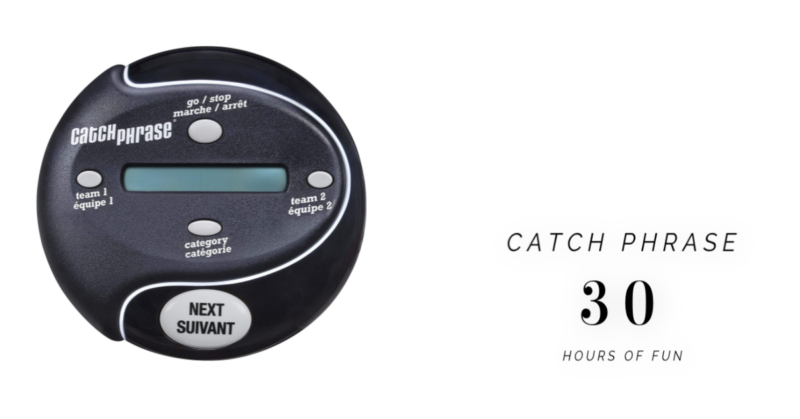 Fast paced and so much fun. Catch Phrase always leads to so much laughter. This is without question one of our all time favorite games. A great way to take on trips, too. We have been playing this since before we had children. It never gets old.
We hope this list provides you with a great resource if you're wanting to make new additions to your game closet. Now all you need are these yummy ham and cheese sliders and your game night is set. Please feel free to add your favorite game in the comments below. We would love to hear what your family is playing lately.
Make it a great day.