Are you ready for a savory and scrumptious appetizer? I love trying out new recipes and experimenting with dishes I haven't tried before. The Super Bowl was the perfect time to bake up a decadent dish. It seems like everyone's healthy lifestyle takes a much needed break on that Sunday. I came home from the party with a handful of recipes I can't wait make.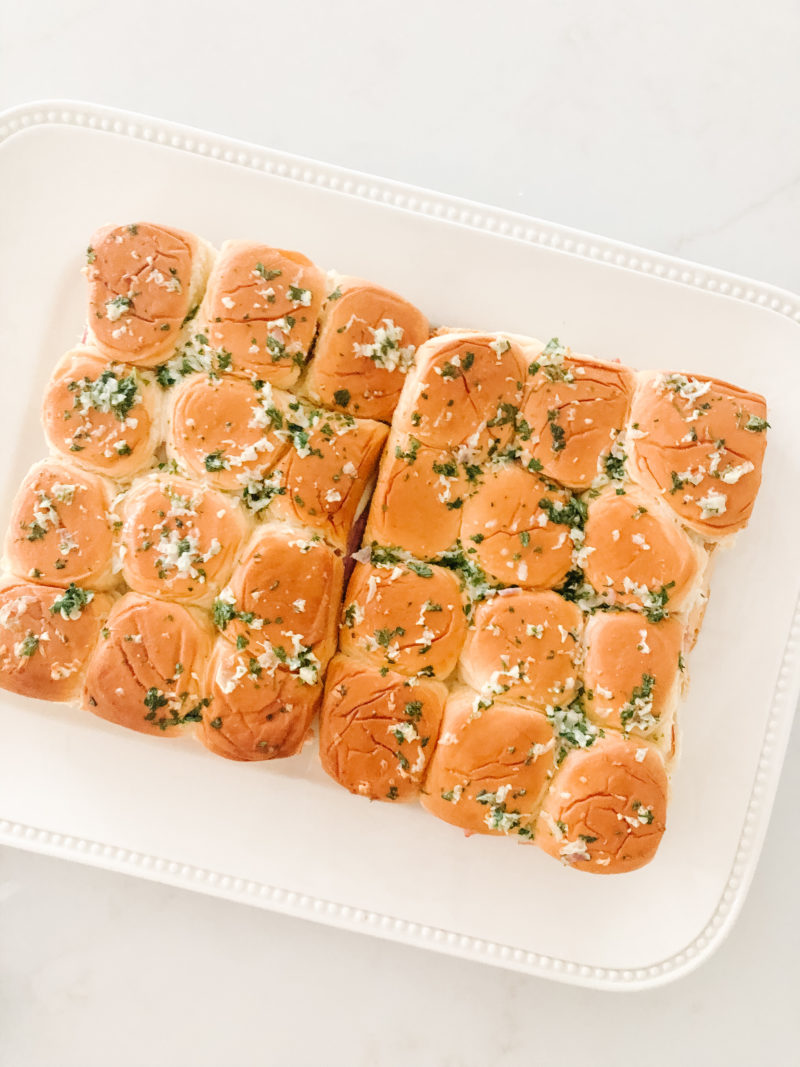 While these are all over the Internet, they were new to us and this was our fist time making them. We LOVED them. I adapted the recipe from The Chunky Chef (amazing comfort food).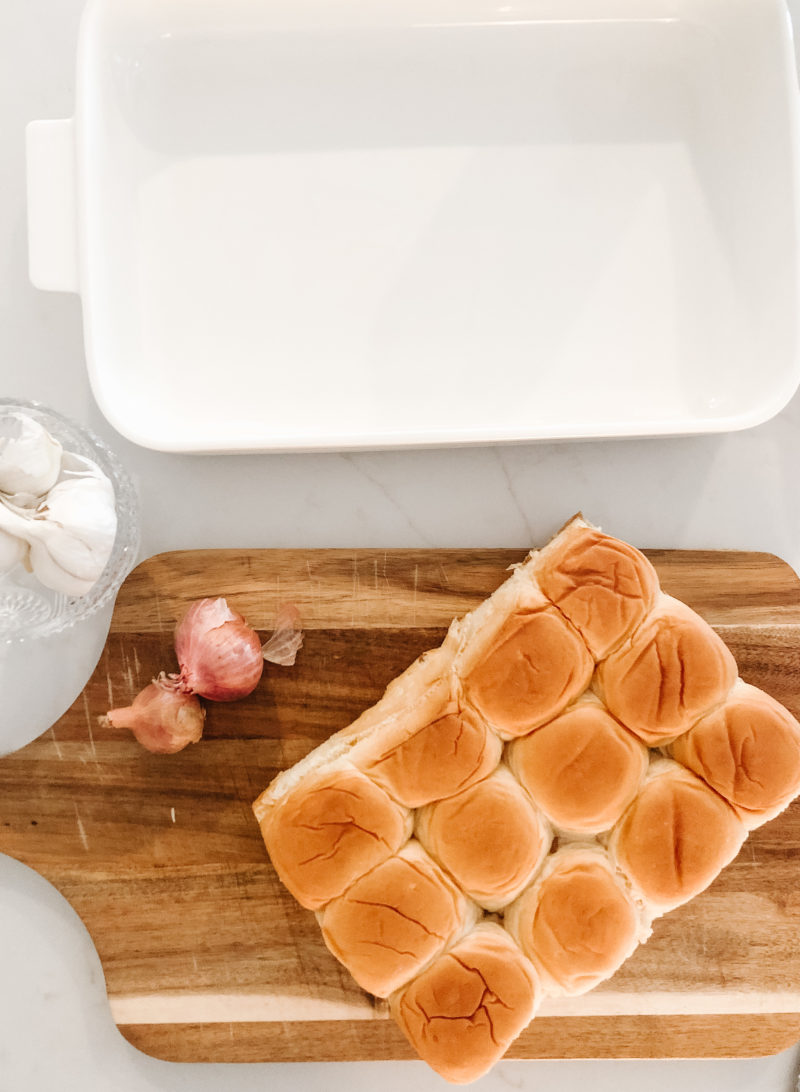 Begin by slicing the rolls so that your top layer separates from the bottom layer. You will be making one large sandwich (keep the buns connected).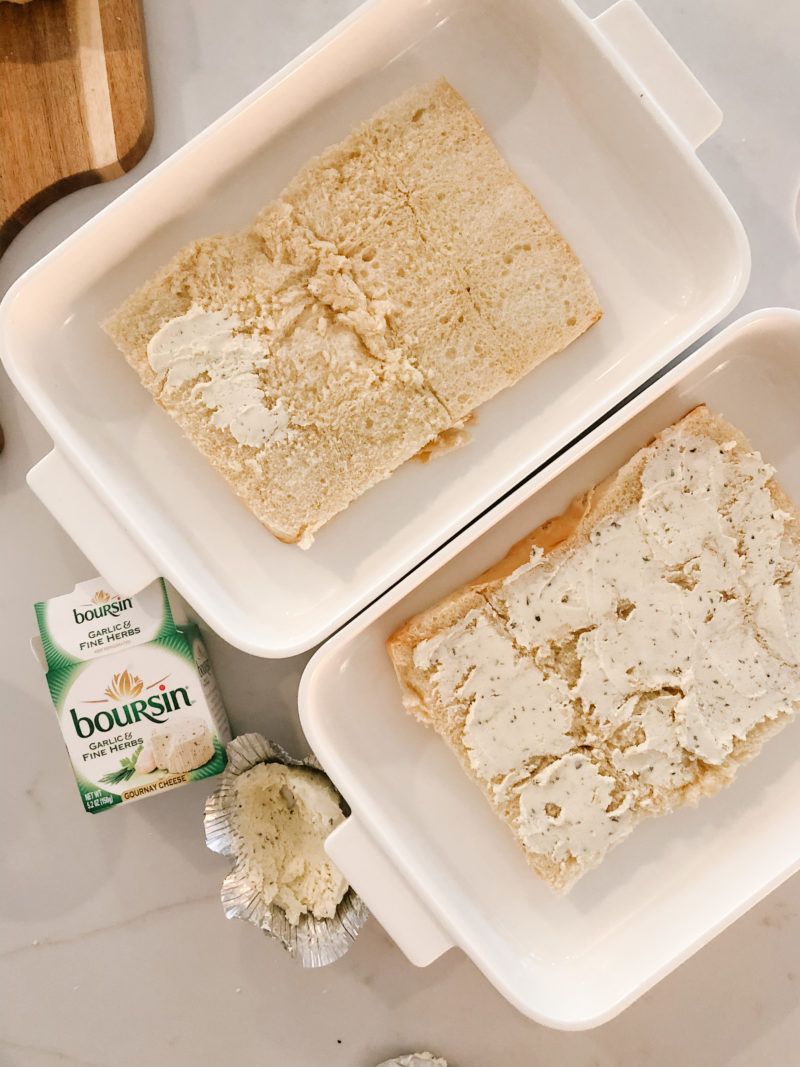 This Boursin garlic and fine herb spread is so good on these. It takes them to the next level.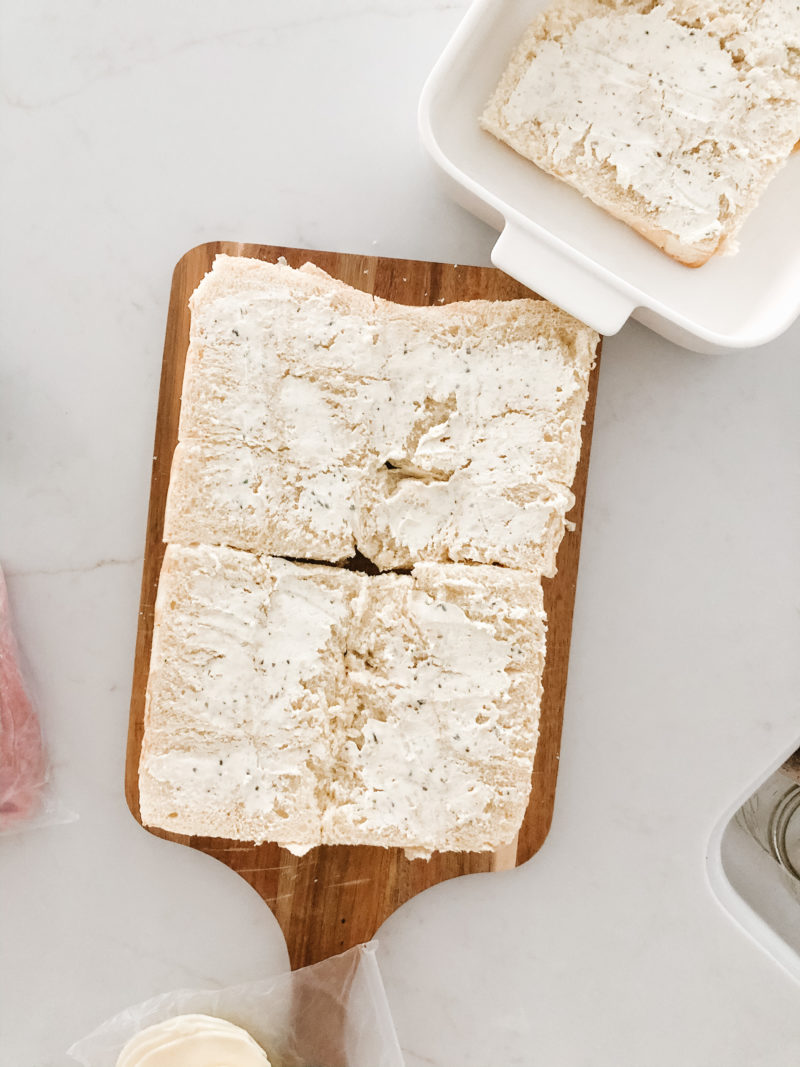 I go back in with a knife and scrape off any cheese where it looks to thick. The flavor is wonderful but you don't want too thick of a layer.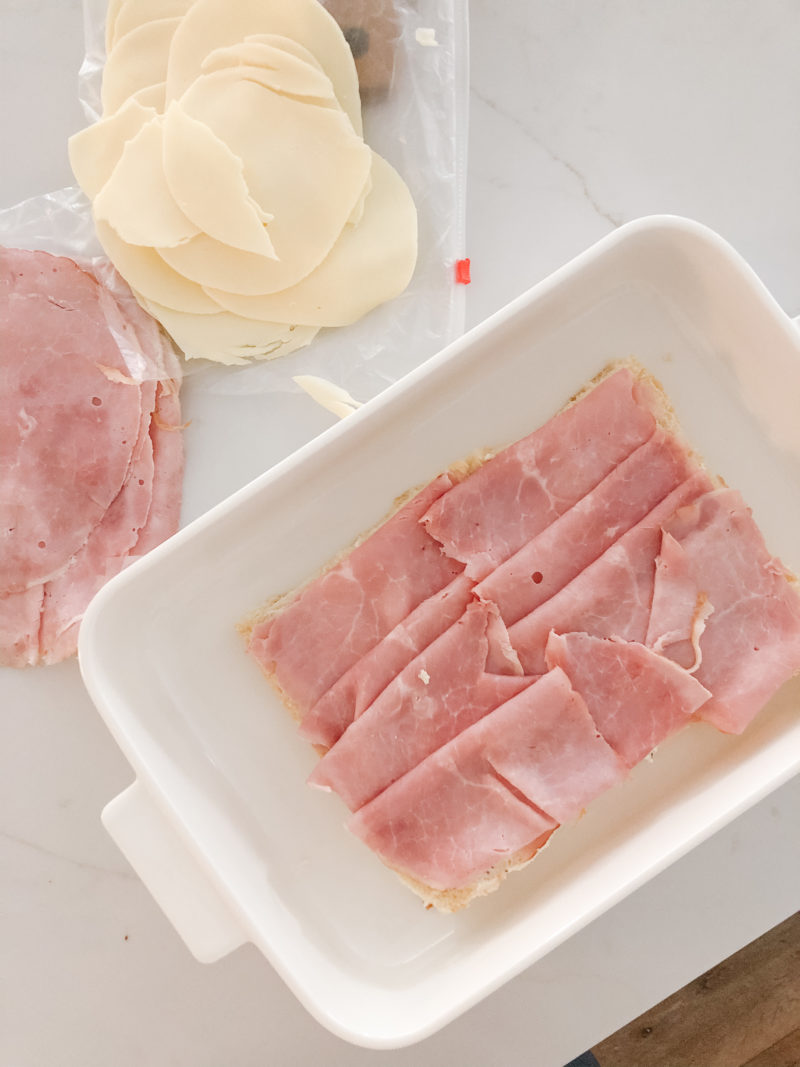 I fold each piece of ham in half and layer them on the rolls.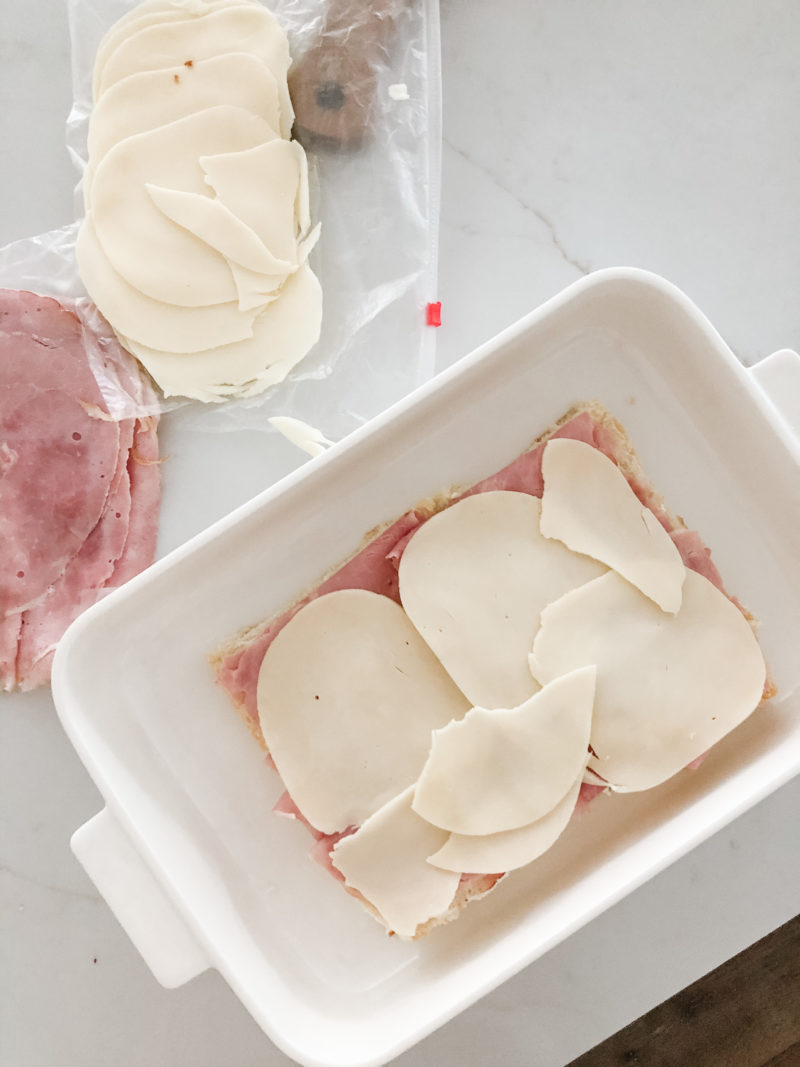 Layer on the cheese. Just be sure it's a solid layer so each slider has cheese.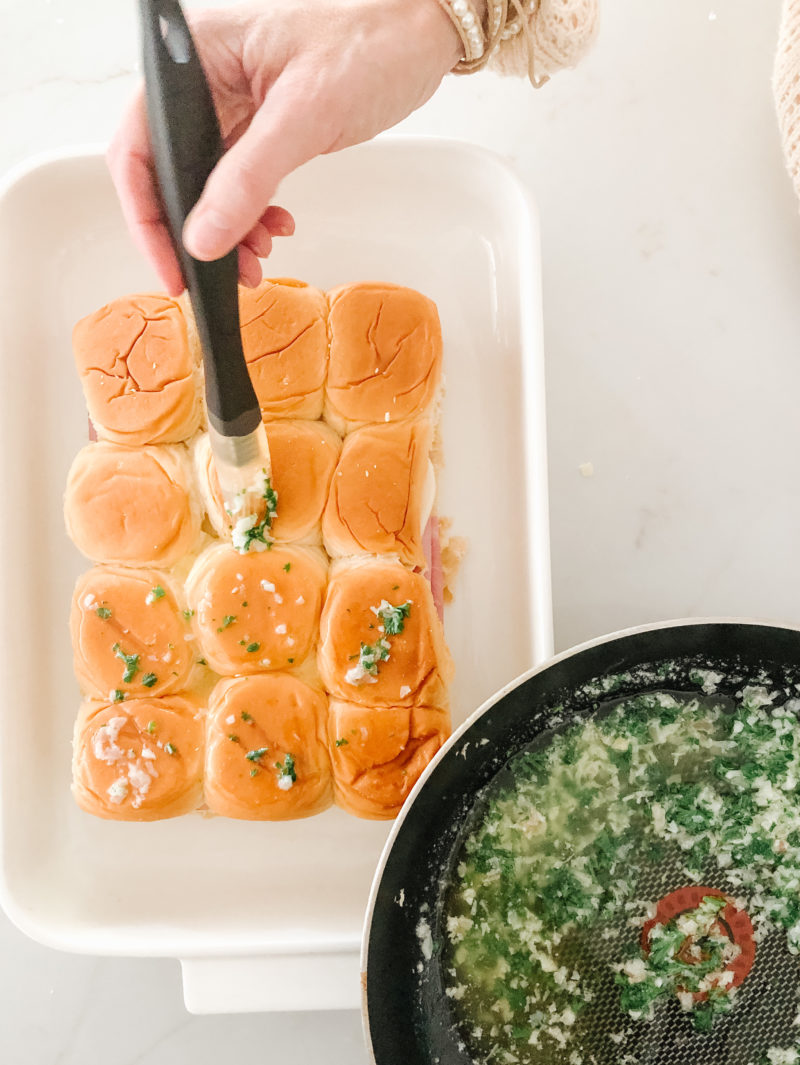 Baked Ham & Cheese Sliders
Ingredients
24

count

Hawaiian rolls

1

lb

Black Forest Ham (thinly sliced)

8

oz

provolone cheese (sliced)

5

oz

package of garlic and herb cheese spread

6

tbsp

butter

2

tbsp

shallots, finely chopped

1

tbsp

fresh parsley, finely chopped

3

cloves

garlic, finely chopped

1/2

tsp

pepper
Instructions
Lightly grease the bottom of the baking dish ( I use a bit of olive oil on a paper towel)

If you do not have a baking dish that can accommodate all 24 rolls, divide into 2 sets of 12

Carefully slice across all of the buns so you have a top layer and a bottom layer

Spread the garlic and herb cheese on both the top and bottom sections

Layer the provolone cheese

Add the top section of the buns to complete the sliders

Finely chop shallots, garlic, and parsley.

In a saucepan, combine butter, garlic, shallots, parsley and pepper. Heat until combined.

Use a pastry brush or spoon to drizzle sauce over all of the sliders. Be sure to get the yummy shallots, parsley and garlic on there.

Loosely cover with foil and bake for 15 minutes

Uncover and bake for 15 more minutes (watch to be sure they do not get too brown)

Remove from over and lift onto a cutting board ( I use two spatulas to lift)

Cut apart each slider and serve them up!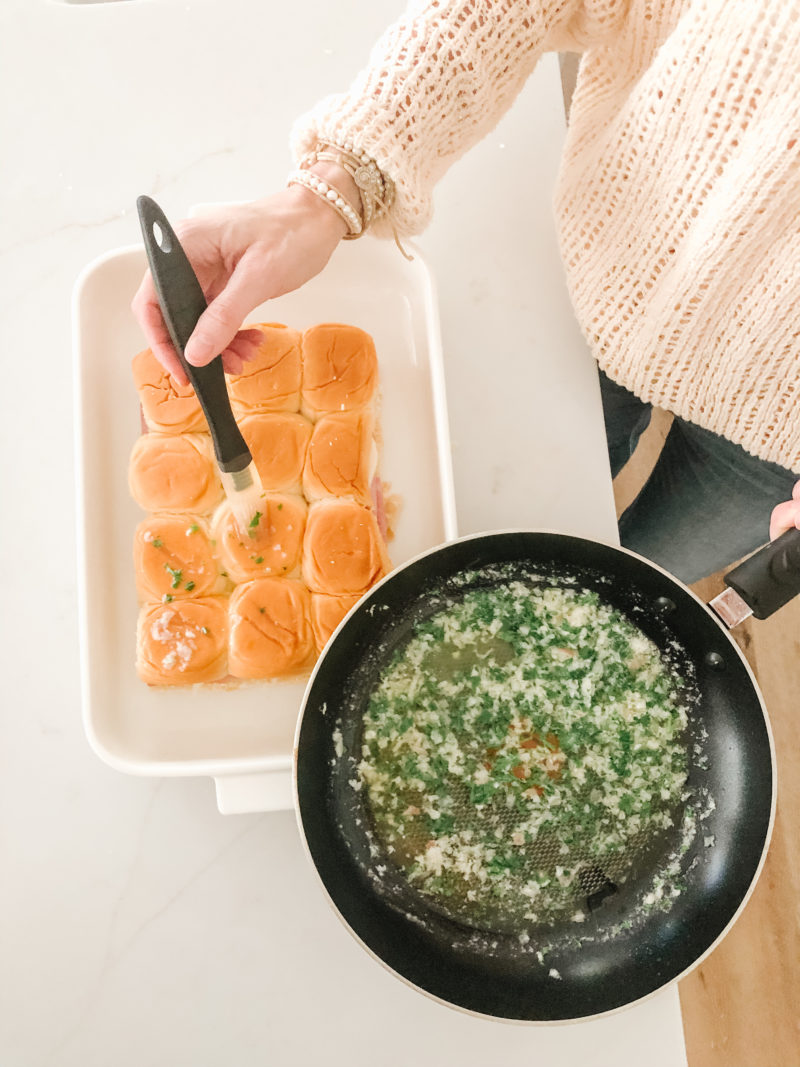 Using a pastry brush, paint each one with the butter sauce. Then use a spoon to get all of the good stuff on top.
Be sure to spread all of the tasty shallots, garlic and parsley over each slider.

By the way, I use my bakeware 3-4 times a week. I absolutely love these and they are currently on sale for more than 50% off. If you are in need, they are worth snatching up. They come with lids that can also serve as trivets. Highly recommend as a wedding gift.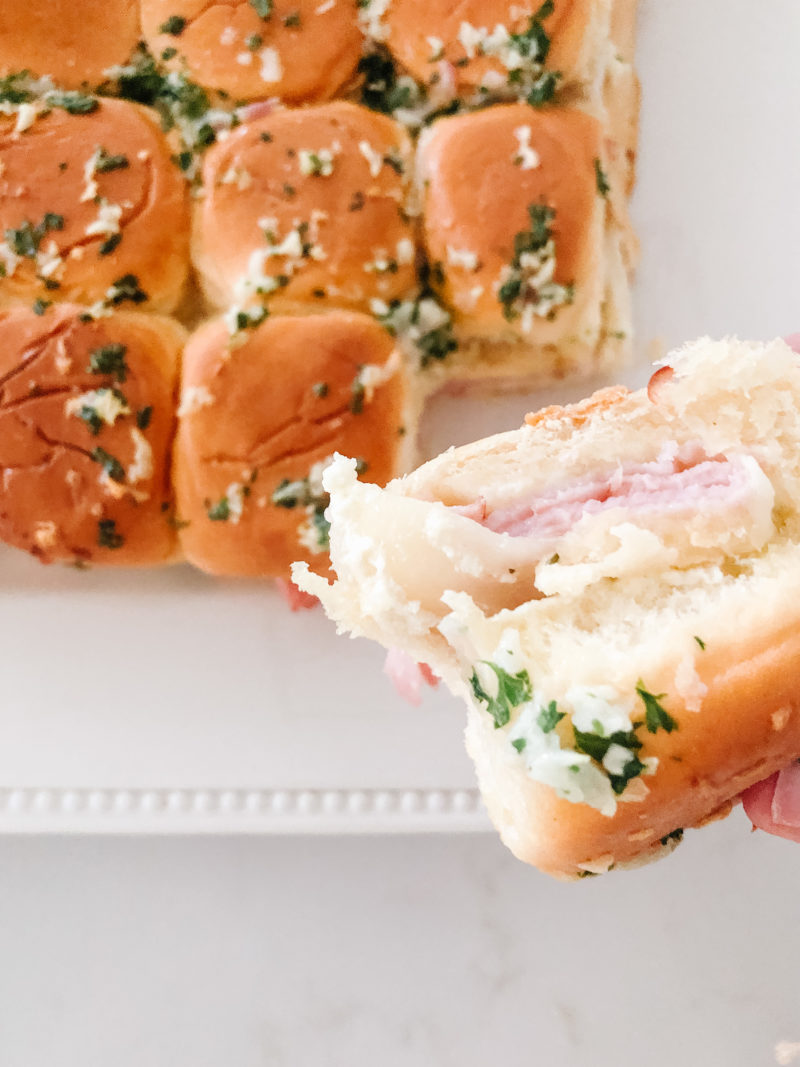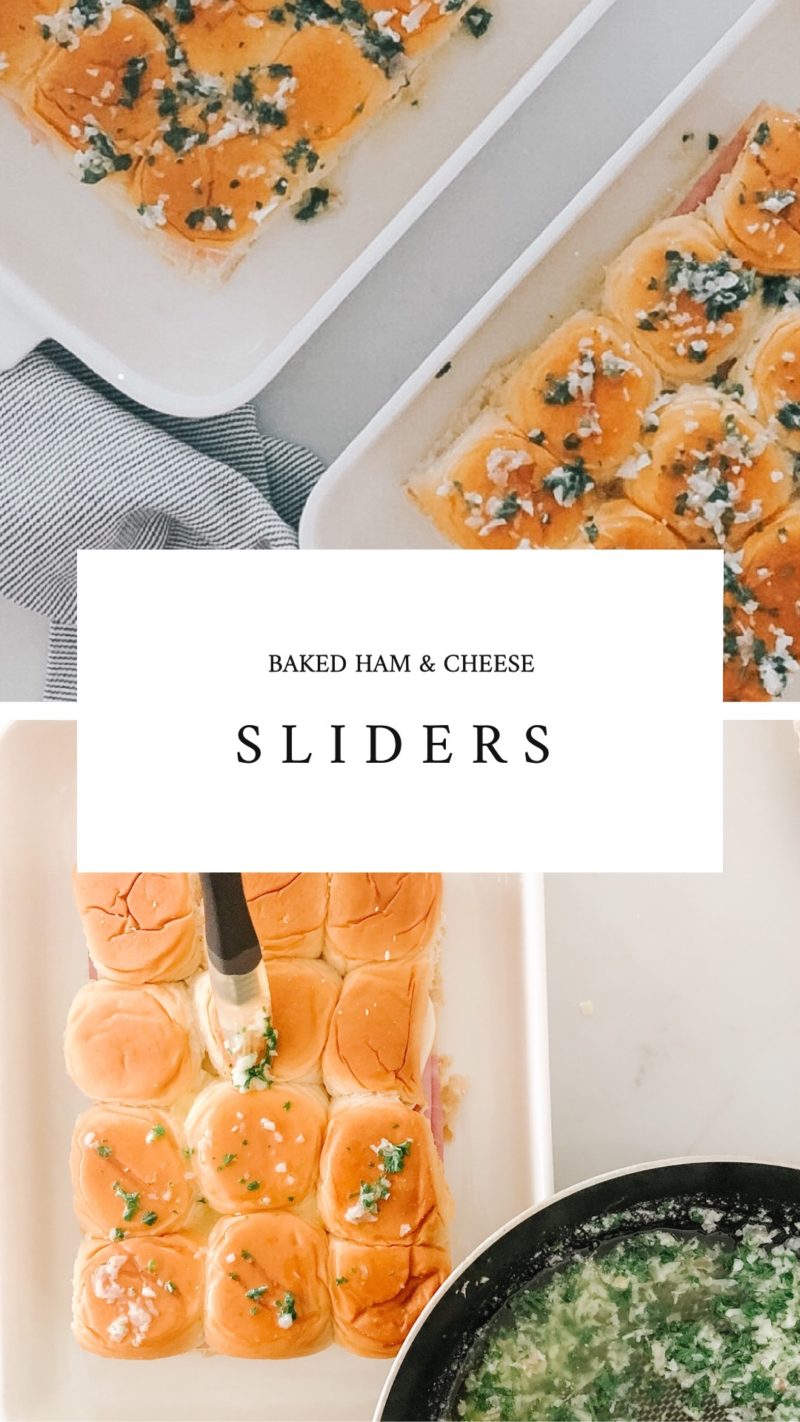 These won't win the healthy appetizer award but I promise they will be gone. So flavorful and yummy. Let me know if you give them a try. I think they would be fun to serve up mid week with a bowl of soup. So easy and I the kids love them.
Looking for another delicious appetizer, our homemade guacamole is always a hit.