Good morning, sweet friends. How are you? I am really excited to share 8 great creative ideas with you today. Even though online schooling is in full swing, there are plenty of hours to fill and we are encouraging our kids to get creative. When kids are being creative, their minds can wander into a stress-free place. I rounded up 10 ideas that I think are fun for many different ages.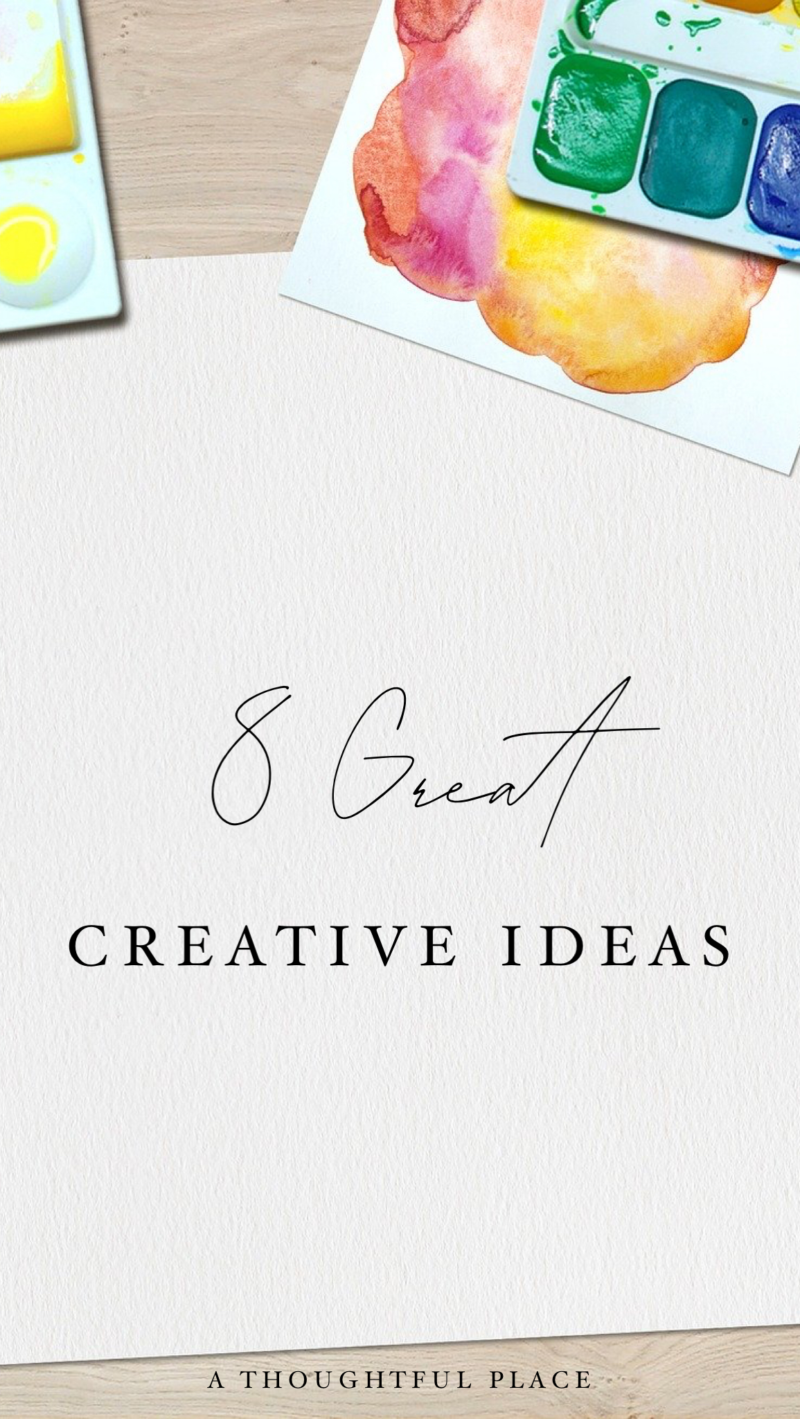 ONE | MEMORY GAME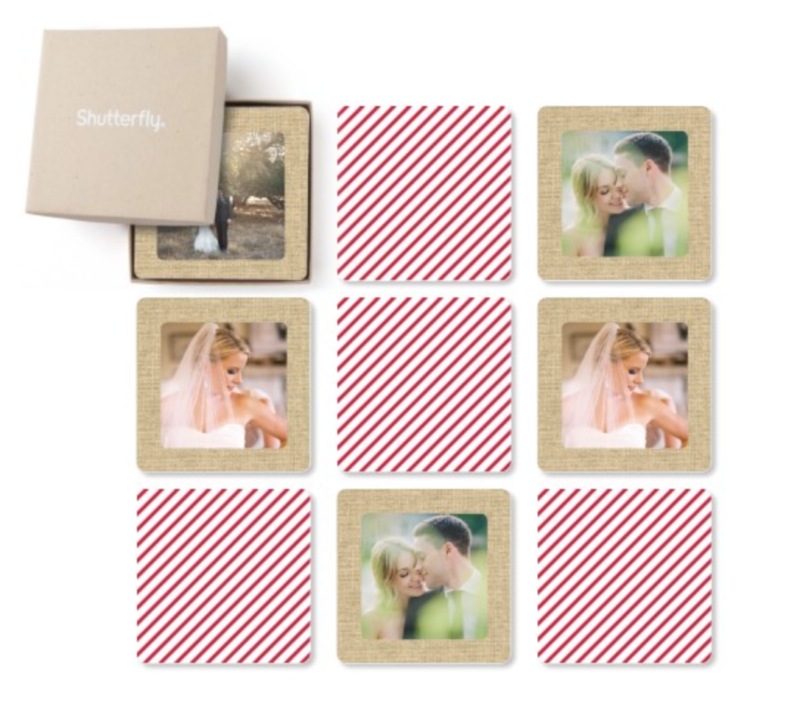 I stumbled upon this idea and I am LOVING it. We spent so many hours playing memory with our children when they were young. But it's fun for all ages. If you have older kids, make it competitive. Time each other. You can make your own set for under $15. That's incredible. Use your own photos or have kids start snapping photos to use for the game. That can be part of the process.
What a fun gift, too. I know my kids have friends celebrating birthdays left and right and this would be such a sweet gift. And a good way to spend some time being creative. Each set comes with 24 cards. There are a zillion different designs.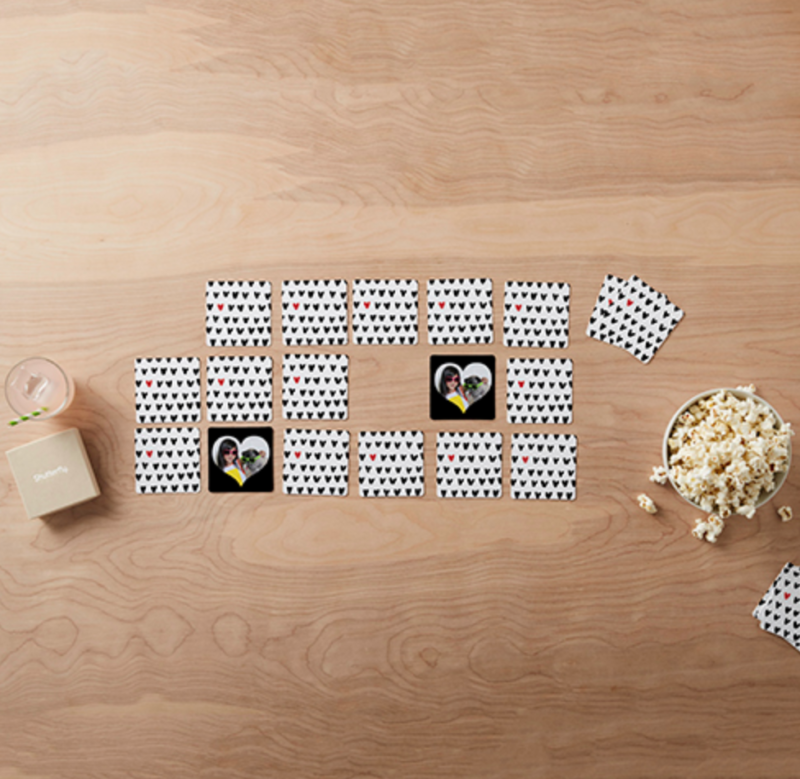 TWO | PLAYING CARDS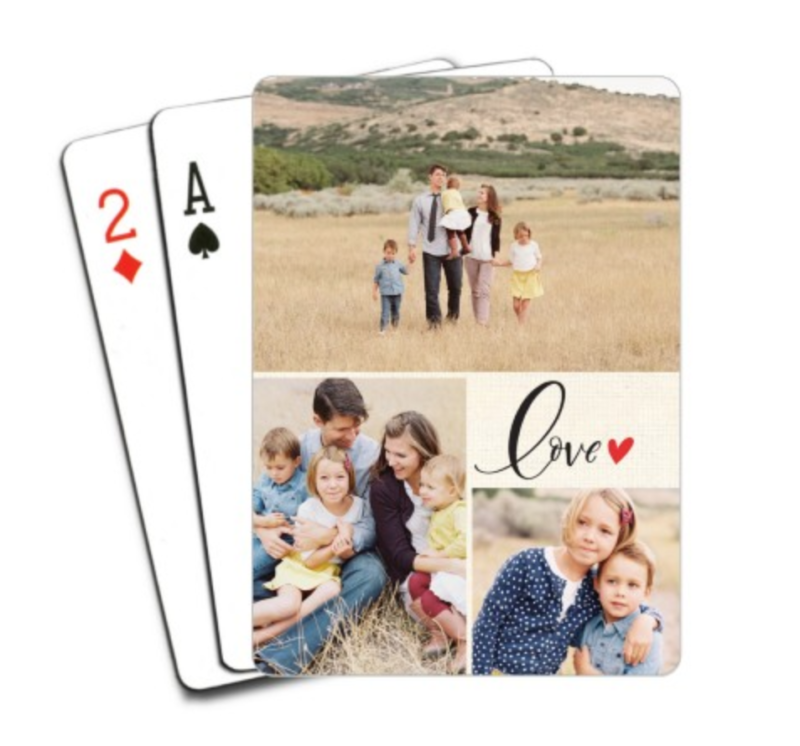 Another really fun idea is to create your own deck of cards or gift them to someone special. Maybe your grandparents would love a set with their grandbabies on them. Or have the kids take the photos on a walk and make a deck. When children help cook, they always love eating. If kids help make these, I bet they love card time with the family.
THREE | BUILD YOUR OWN GAME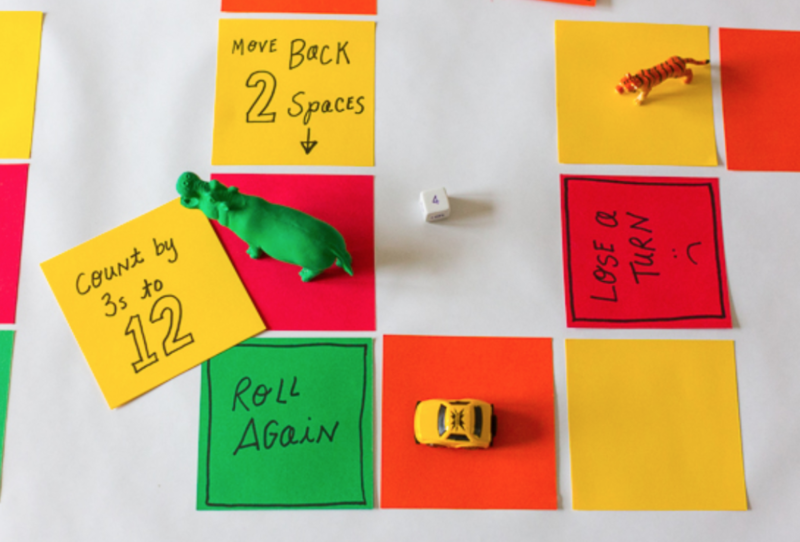 PBS for Parents is an amazing site and will take you through simple steps to have your child build their own game. Maybe everyone in the family can make one and you take turns playing them. Love the idea of using post its or you could easily cut craft paper is you have some on hand. Or get out a ruler and draw your own squares. Coloring them in is a nice way to spend some quiet time.
FOUR | CHALK MOSAIC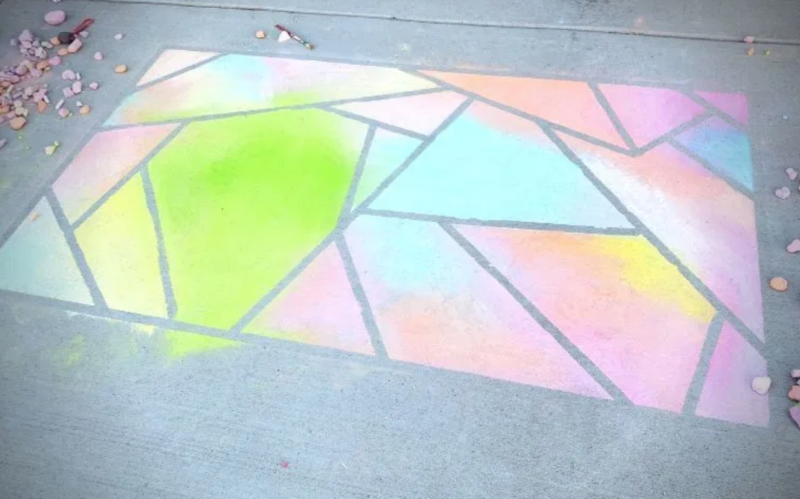 My daughter has been wanting to do this. All you need is painter's tape and sidewalk chalk. Tape off sections and enjoy coloring. The nice thing is that you can work on this for as long as you want. It certainly doesn't need to be a one time project. Plus it's fun for the neighbors to see when they take walks. I love seeing how this situation is sparking the imagination.
FIVE | Q-TIP ART
Thought this was a genius idea, too. Get out those q-tips and paint. You can create any shape you want, but the dot paint is so much fun for little hands. Take it one step further and create a series of hearts. Then you can go on a walk and decorate a neighbors front door with a bundle of hearts.
SIX |PAINT BY NUMBER (FOR TEENS)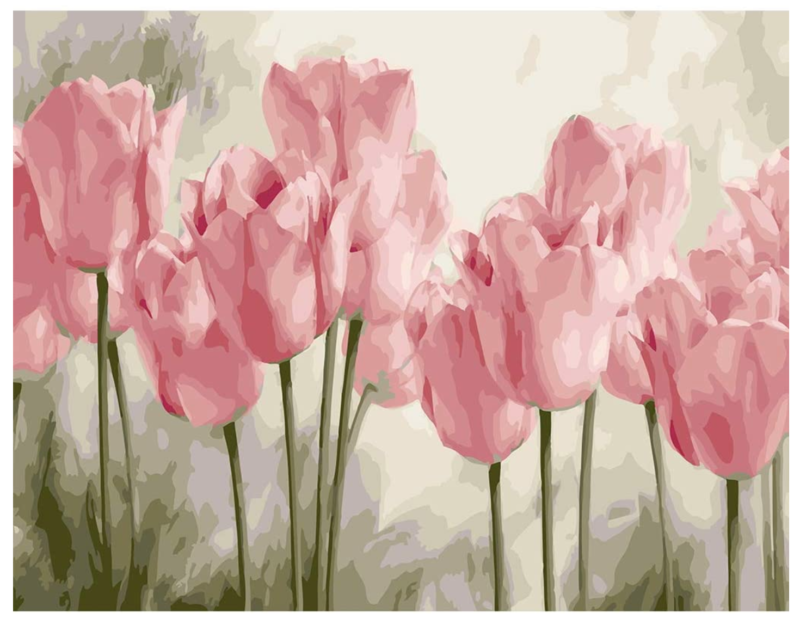 SEVEN | PINK PICASSO KITS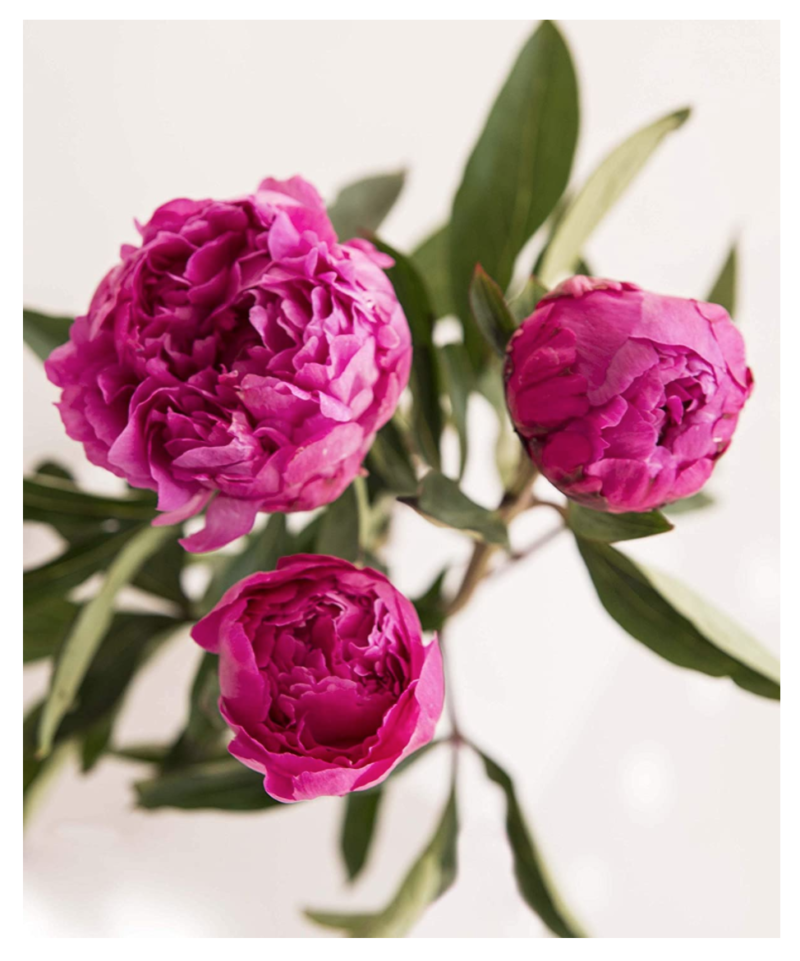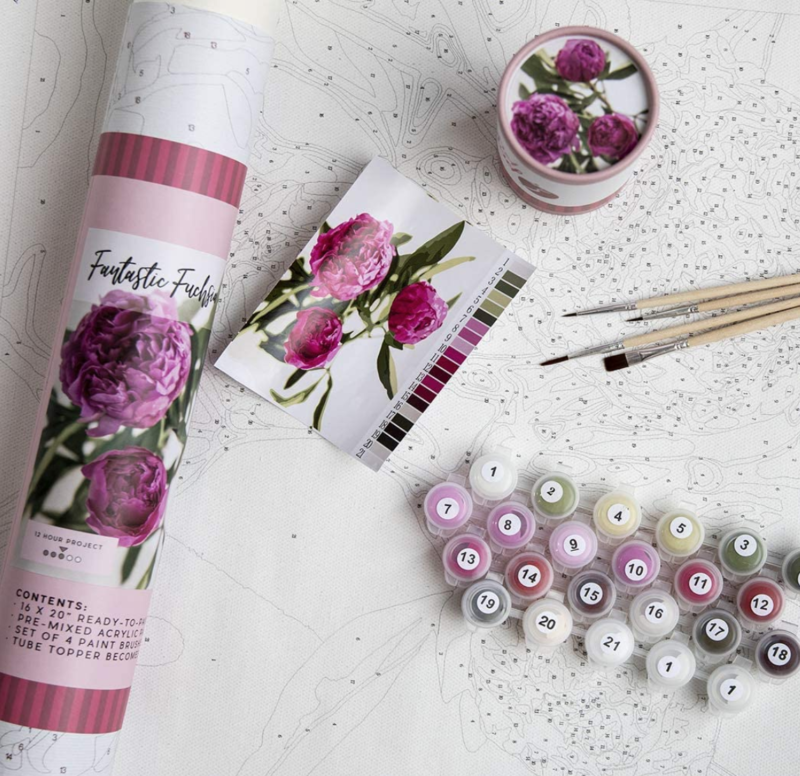 If you one to take it up a notch, the Pink Picasso Kits are AMAZING. A dear friend of mine has these for her teenage girls and they love them. Obviously very time consuming but a nice ongoing project. And so beautiful.
EIGHT | WINDOW MARKERS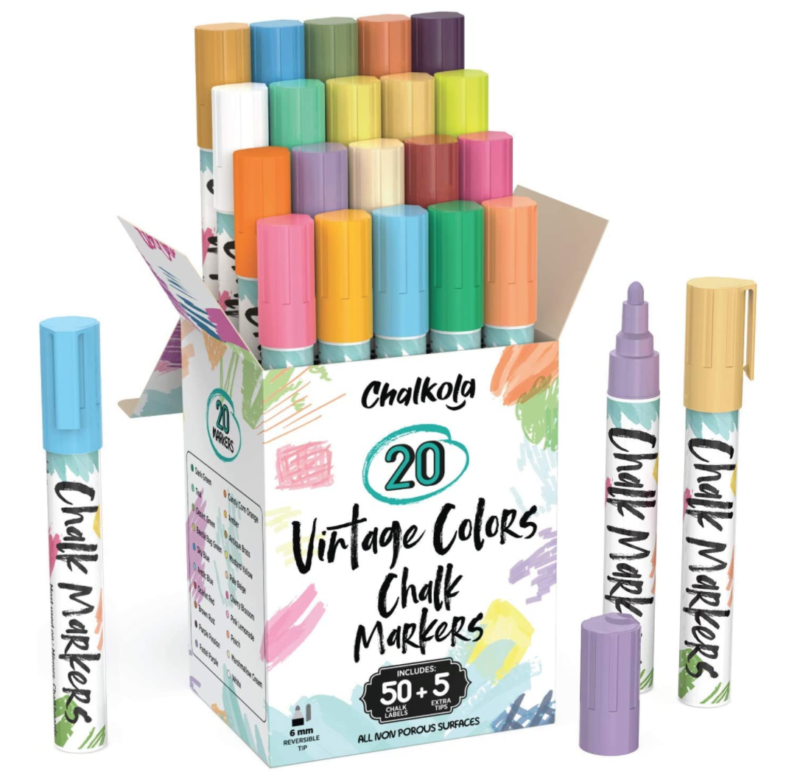 We bought these to decorate our car for friends' birthdays. Having said that, they are awesome for younger kids. They can draw on a sliding glass door or window. The paint easily comes off with warm water. It allows you to have a reusable canvas all the time. (parents should be in charge of cleaning off the window so as not to make a mess).
I hope these ideas sparks some imagination in your home. We are all looking for ways to spend our time and creativity is always a solid route to go.
In case you missed it, I shared Easter basket ideas for teens and tweens here. Plus really cute Eater jammies for all ages.