Good morning. How is your week shaping up? I wish I had something exciting to share but unless you love the sound of packing tape and cardboard boxes, you may not love what we have going on over here. Our plan has been to grind all day and then try and do something fun and social in the evening. Of course you haven't seen a ton of fashion of here because there's more sorting than shopping, but I did want to share a few things I am loving and they are all under $40.
DATE NIGHT OPTIONS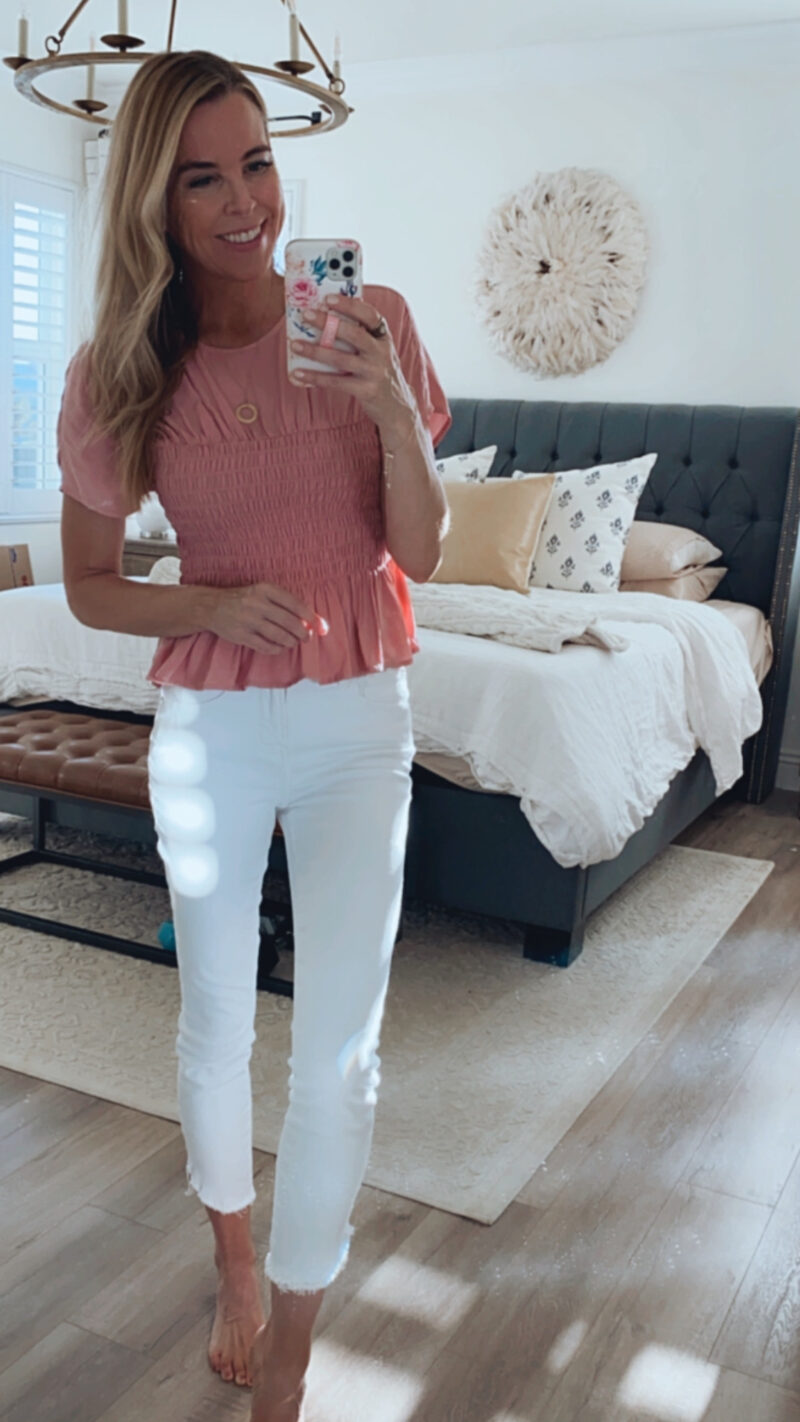 This sweet little top is not only darling but now it's on sale. It's lightweight, flattering and unique.
I love how flattering the sleeves and ruffles are. It definitely sits just below the waist so high-waisted jeans are perfect with this. It also comes in white. My necklace is from Tiny Tags and I never take it off.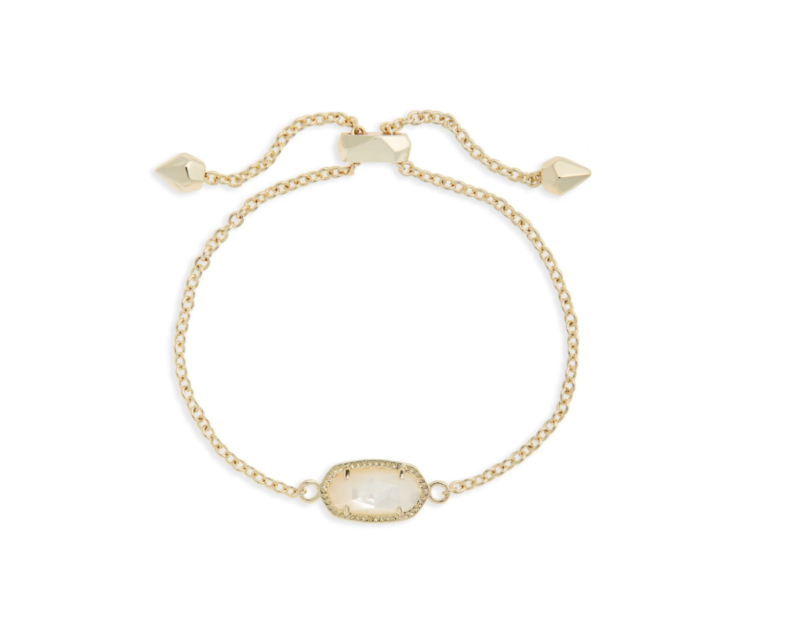 A reader asked about this bracelet I wear all the time. I truly wear it everyday. It was given to me by a dear friend and I love how dainty it is. While you can buy it according to your birthstone, I think this ivory one is beautiful for anyone because it goes with everything.
A FAVORITE OF MINE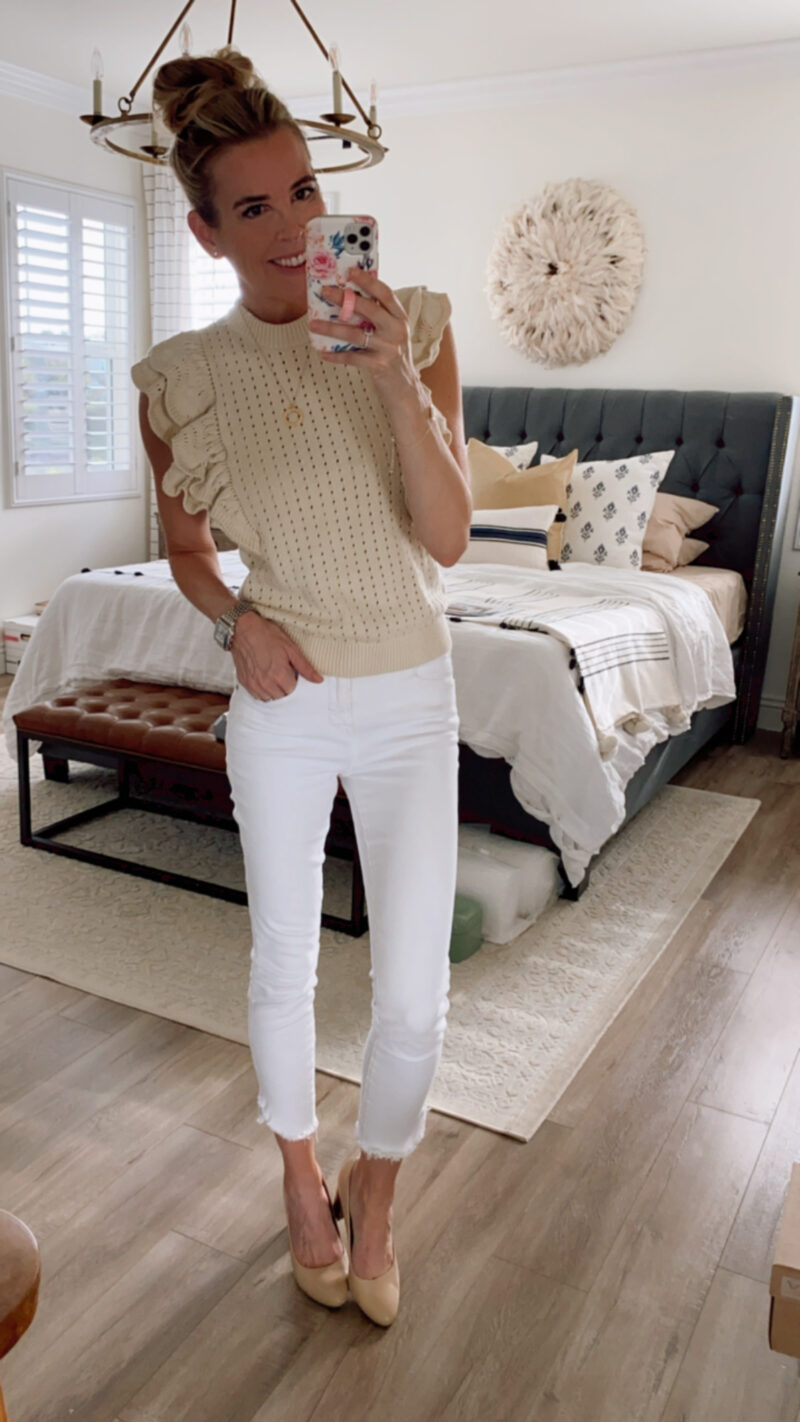 This is my other go-to top lately. I LOVE it and wear it all the time. In fact I like it so much I also bought it in black.
I've had these white jeans for a couple of years now but I rounded up some cute options below.

KEEP IT COMFY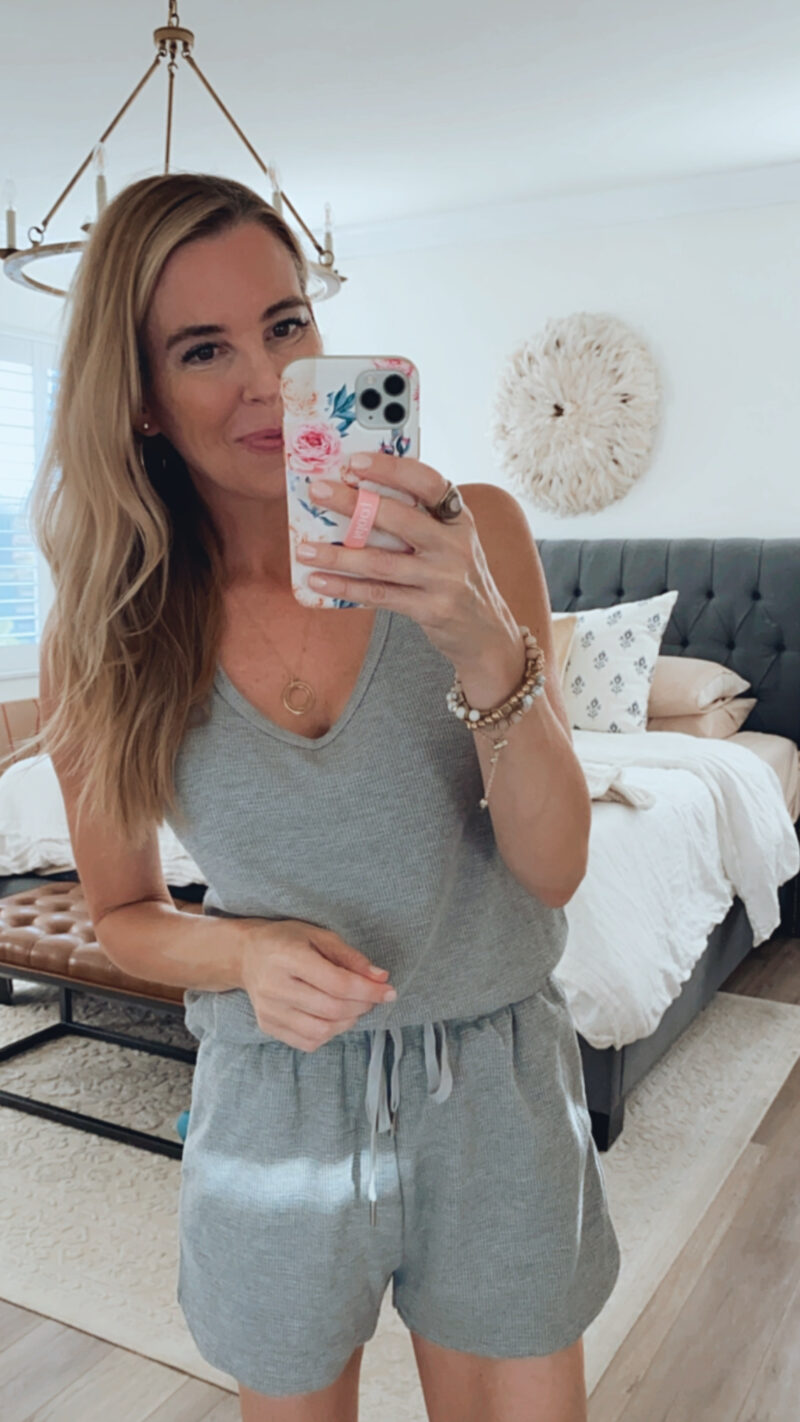 But let's be honest, most of the days I am in something really easy and comfortable. Especially with all of the packing. Have you seen these Amazon sets? I like that they are comfy enough to wear as jammies, but cute enough to be seen out and about. The tank top and shorts are great for the summer months. I am wearing a size small.
LONG SLEEVE SET
Looking for another under $40 find? This long sleeved version is also really comfy. It's one of those sets where if there is a knock on the door or you need to run a quick errand, you still feel pulled together. Our days have been so hectic that I often never even look in the mirror and go to run to the store and realize I never even took off my pajama pants. These sets are saving me. I really like this blush set but it comes in so many different options (in a small). Because it is waffle knit is has a nice weight to it. I pretty much live in these and this bralette. You don't even know you have it on. It's a good one, girls. I buy the heather gray.
*Both of these sets wash and dry so well.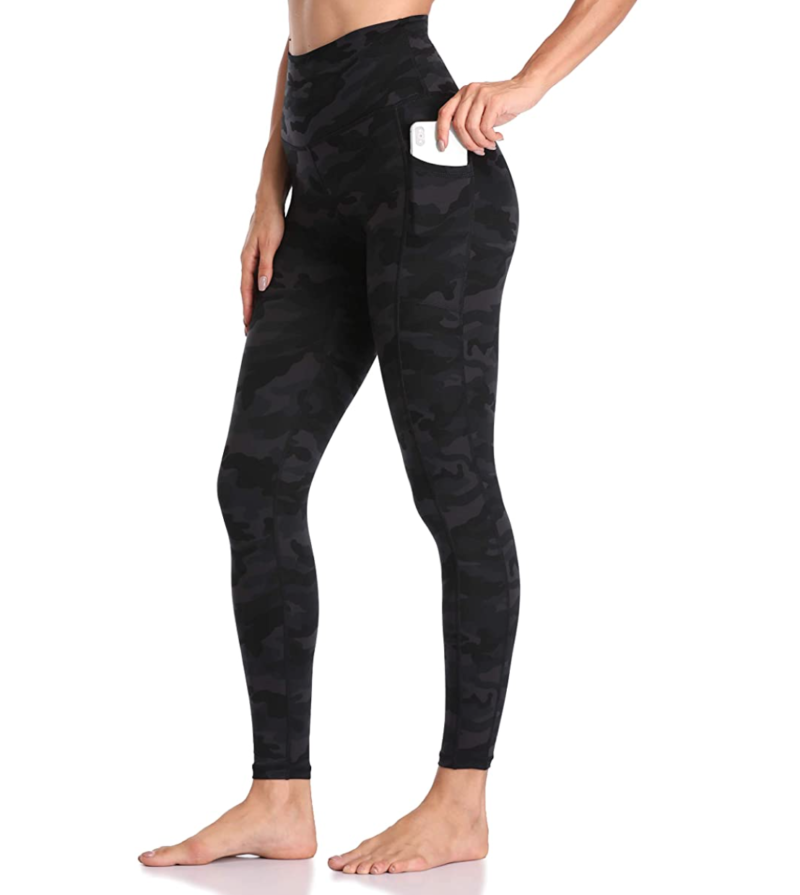 My family can attest to the fact that if I am not in one of these outfits, then I am absolutely wearing these. I own way too many colors but they are a great price, fit well, and wash beautifully. They are well under $40. Plus I love a yoga pant with a pocket.
In case you missed it, I shared one of my go-to summer dresses in this post. So feminine and pretty.
I promise to jump back into sharing more of my style finds once I get settled. Have a great day, ladies.