Christmas time. It's a magical time filled with so many memories of being a child. I get really emotional around this time of year because so many thoughts and feelings come rushing back. My dear friend, Jen, from withHeart is hosting a beautiful blog hop today. It's not just about pretty photos, but the stories that we all hold dear. Stories of tradition and meaning. If you are just coming from withHeart, welcome. I thought I would sprinkle in a few photos of our living room decorated for Christmas as I share some of the things that make this time of year special to us.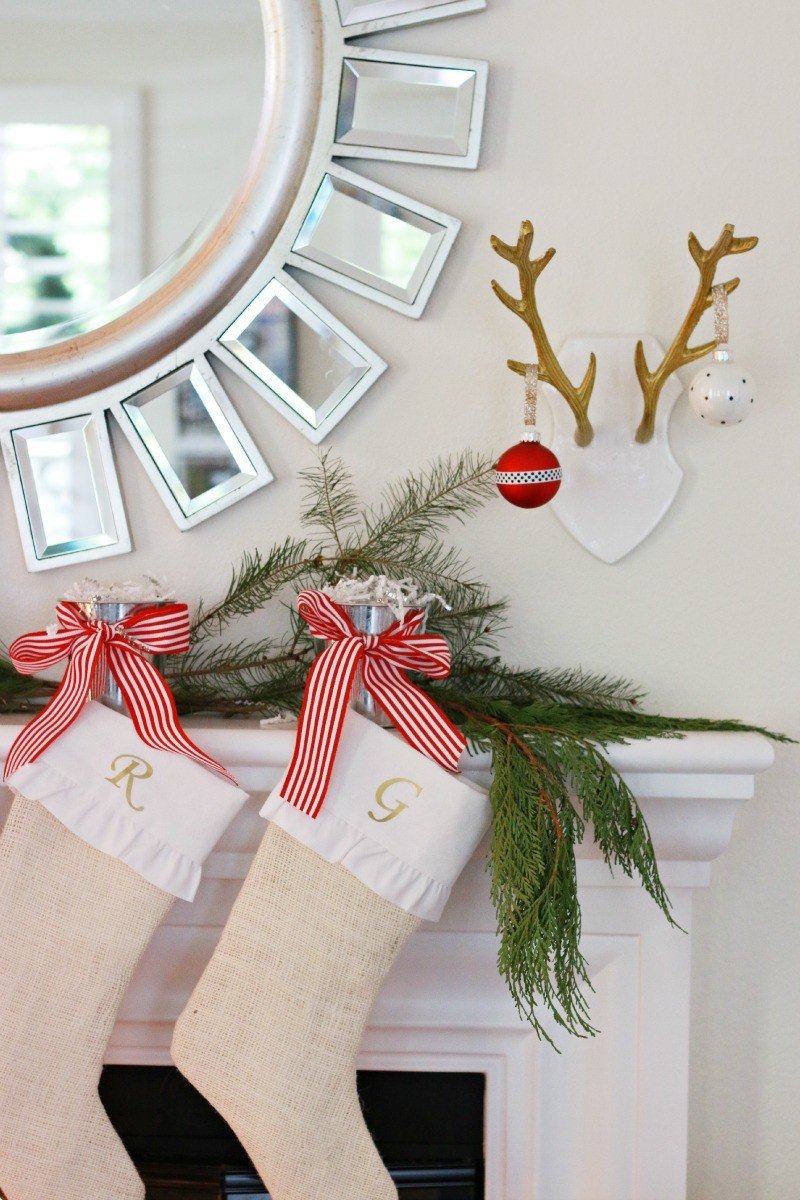 I am always very cognizant of my brother no longer being with us at this time of year. I miss him immensely. He made us laugh like no other and I miss his sense of humor especially on Christmas eve. For some reason, Tim would always pick Christmas eve to convince me that he had an amazing singing voice. He would attempt to bust out a Christmas song in a booming singing voice. Honestly, it was hilarious because we couldn't stop from laughing. Both of us. I am still not sure if that boy could sing but I do miss him trying each Christmas. So to carry on that tradition, my husband and I sing for one another on Christmas eve and it always ends in us laughing hysterically. Let's just say, I can't sing.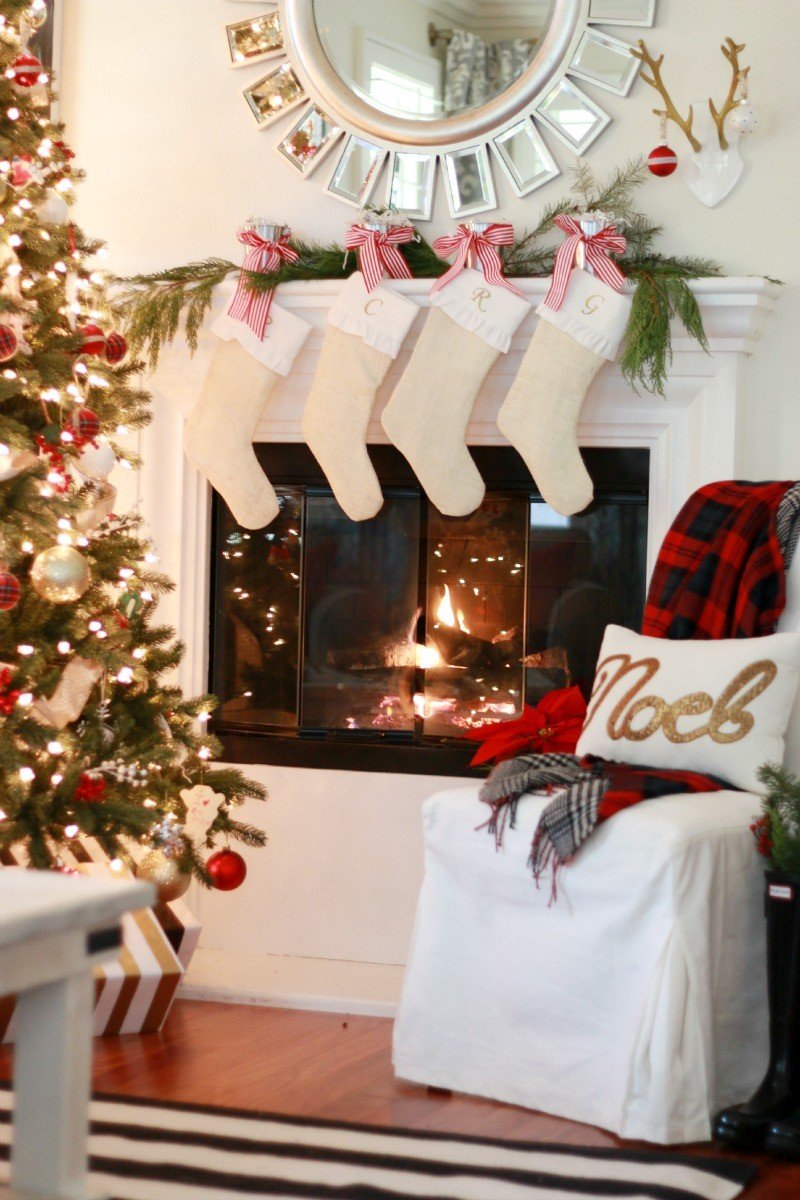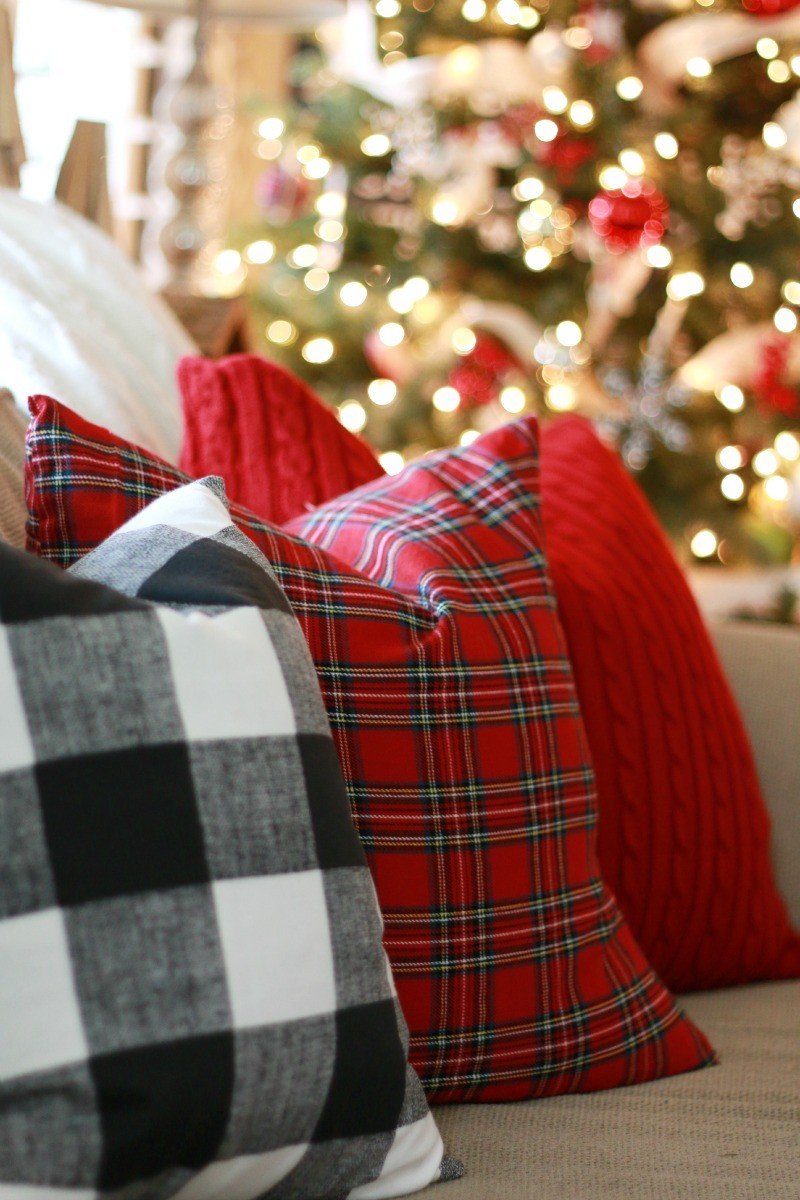 I grew up with a mom who could sew and make beautiful things. She made a reindeer head surrounded by a wreath when we were young. It cracks me up that those are all the rage now. But it was seeing the same decorations year after year that was so special. I used to LOVE pulling out all of the decor when I was young. I want that for our children. You won't find me drastically switching up our Christmas decor each year. I think there is something to be said for pulling out the same stockings and the same nativity scene. Our ornaments date back to when we my husband and I were little to ones we have collected with our own children. Many are hand made or given to us by relatives. My children savor unwrapping each one to hang on the tree each year. I love the tradition and memories attached to decorations that stand the test of time. Are you the same way?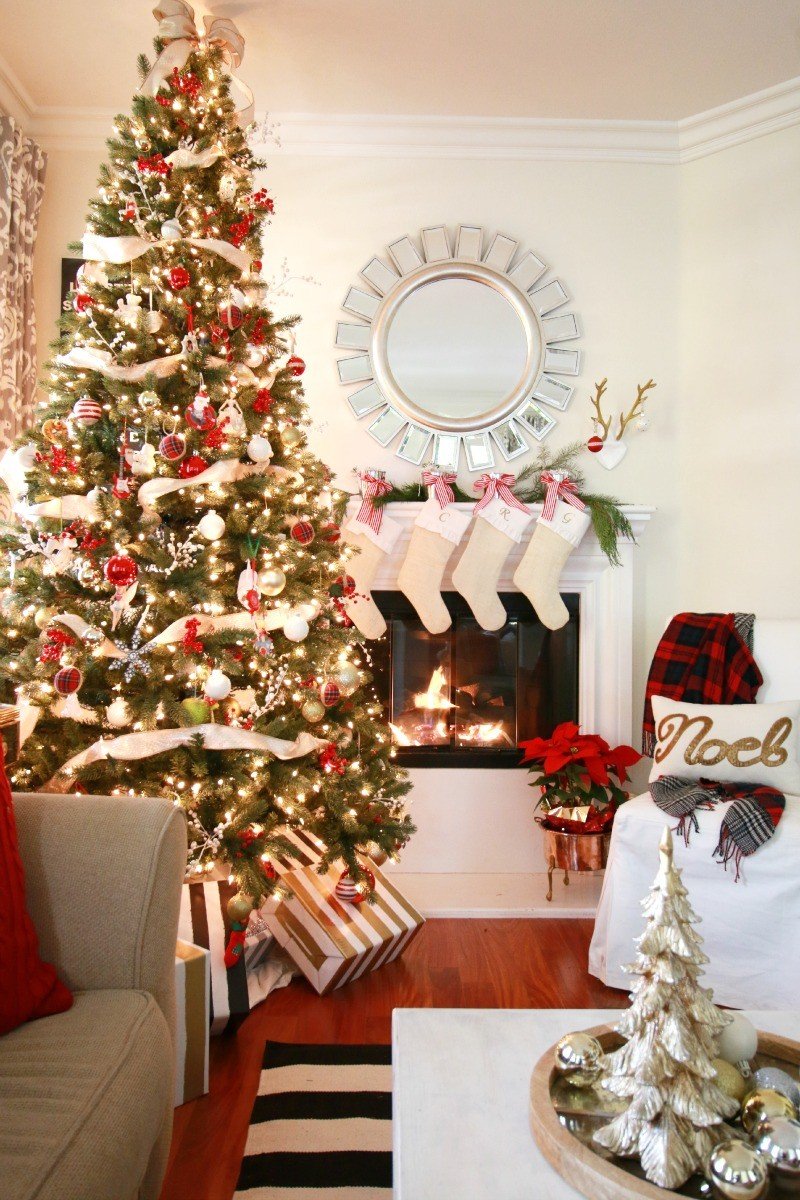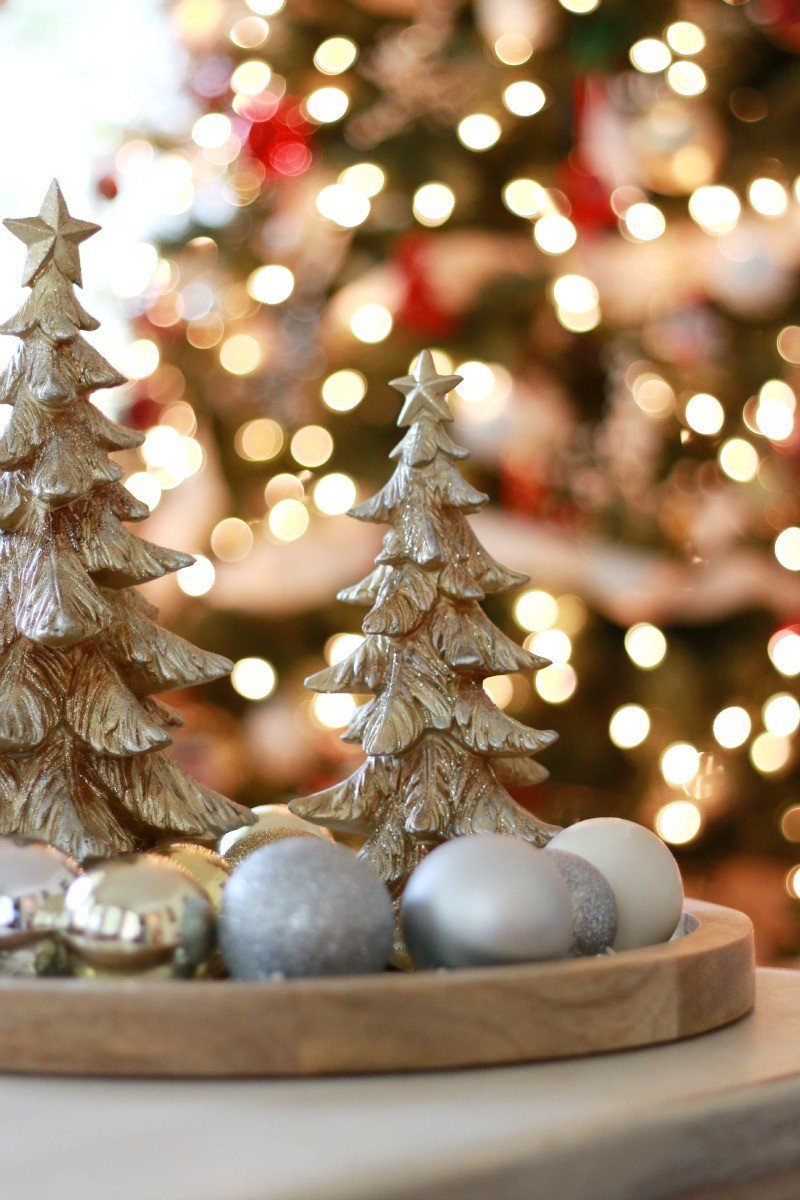 I recently spoke about our Advent Calendar and what an important tradition that has become. It's by far our favorite tradition as a family of four. We spend time together every night doing something. It's never too elaborate but it's time out during this hectic time to just be together. And my son recently announced that it's his favorite part of Christmas.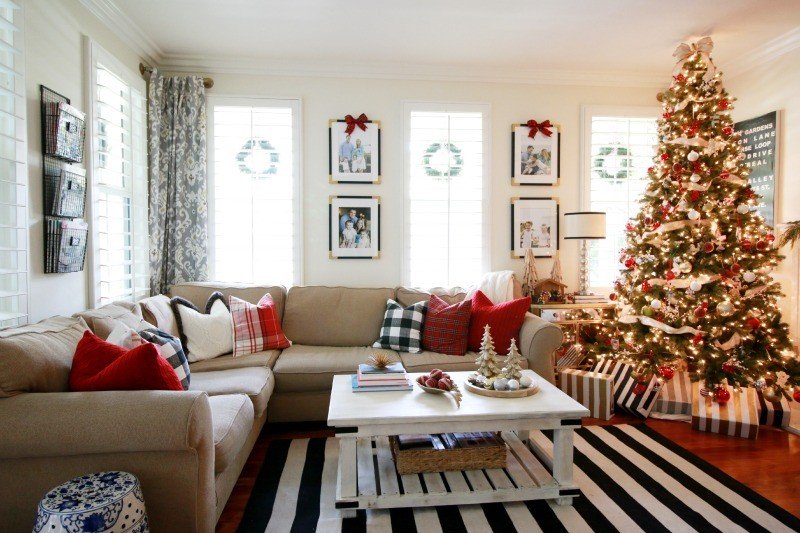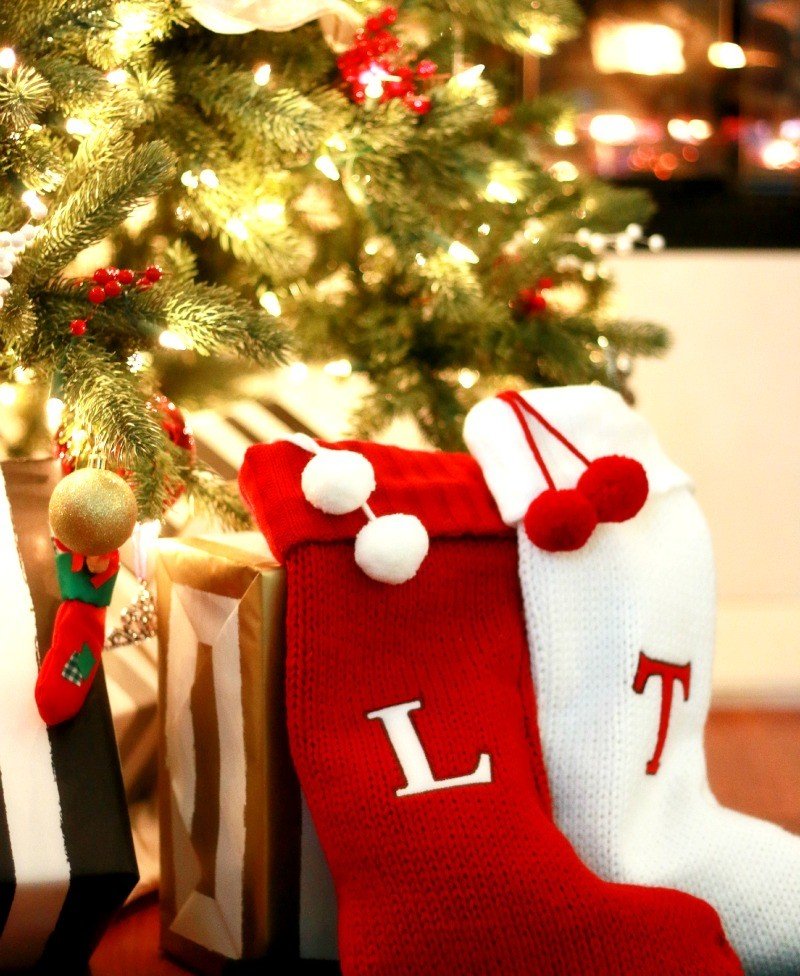 While there are many traditions that make Christmas really special for us, these stockings have special significance. Not necessarily the stocking themselves, but the history behind this tradition. It goes back as far as I can remember as a child. And it's one that brings up tears almost every Christmas season. The tradition we hold dear is having Grandma and Grandpa open a stocking full of gifts. One from every grandchild in the family especially picked out for them. I have such vivid and wonderful memories of seeing my sweet grandparents sitting in their pajamas opening all of the little gifts. Their reactions were always so enthusiastic as if they had just opened the crown jewels. Now that my sweet grandparents are celebrating Christmas in heaven, we have continued the tradition with my parents. As grandparents they now open stocking gifts from each of the grandchildren on Christmas morning. Without a doubt it always reminds us of Ammy and Poppy (what I used to call my grandparents).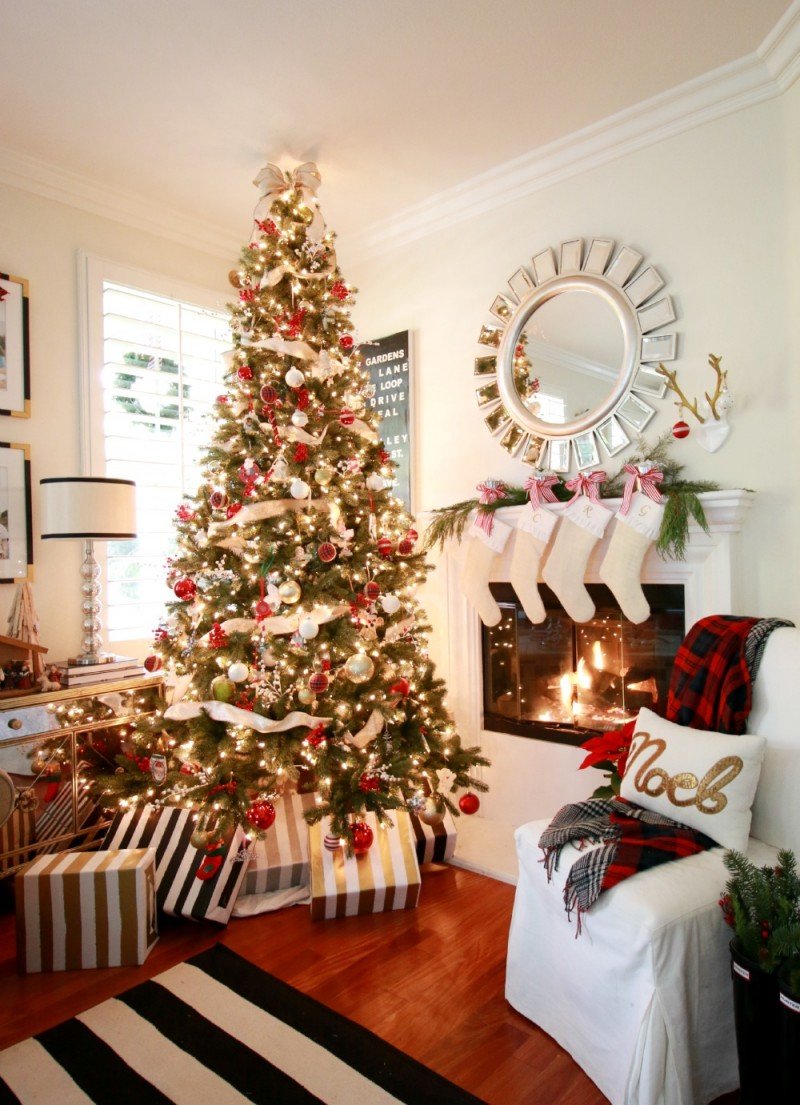 It's the traditions that are woven throughout the years that make this time of year so intimate and magical. I look back at my own childhood and just how important the little things were. Now my children are forming those same memories and ideas and it's hard to believe I am not a kid anymore. I hope that the traditions we have put into place always remain a special part of their holiday seasons as they grow older and one day have their own families.
Next up on the Holiday withHeart tour is my sweet friend, Kristen, from Bliss at Home. She is so very talented and her house it just magical around the holidays. I'm sure you'll fall in love if you don't already know her.
Thanks for stopping in. I know this time of year is hectic and busy and I appreciate your taking the time to check in over here.