Summer time and the living is easy. I love this time of year. While it may not be super hot out yet, it's sundress and shorts weather at long last and I am sharing some of my very favorite affordable summer finds. And they all fall into the casual, comfy and cute category! Kicking it off with this pinstriped off the shoulder dress.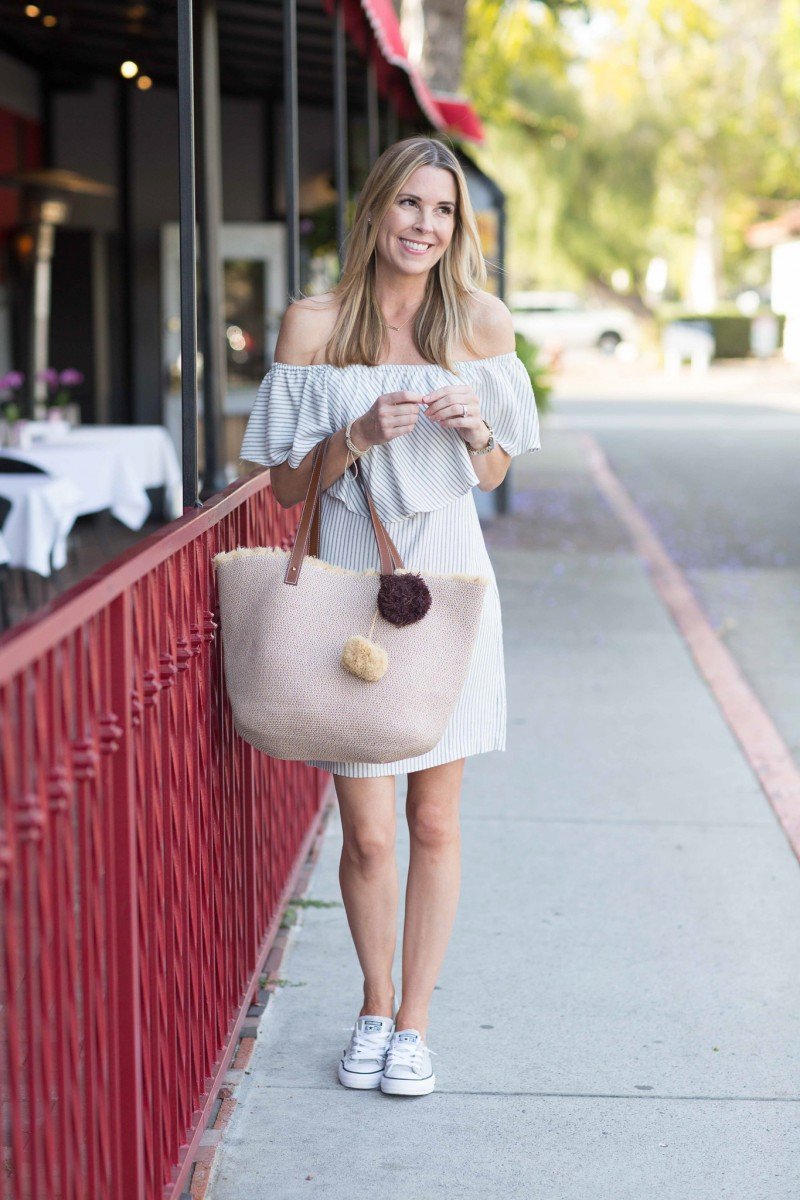 Anytime I can wear a dress with tennis shoes I am in. This dress is so darn comfortable. It's feminine and flirty but still casual and roomy enough to give you the green light to eat as much as you want on date night. In fact, the hubby and I did just that at a local place in San Juan Capistrano.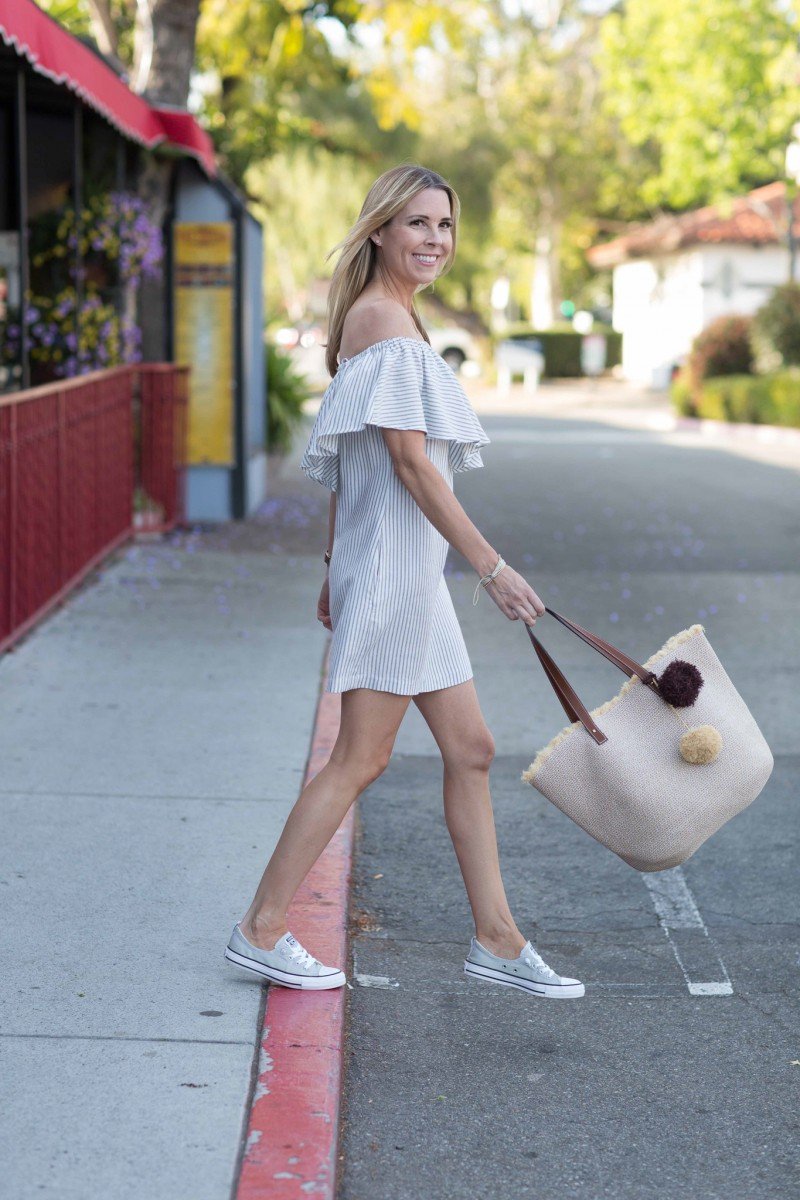 These shoes were a great buy. I have worn them so much and always get compliments on them. I think the gray will look cleaner longer, too which is a nice perk. And this tote is all kinds of summer cute. I first styled it with the pinstriped drawstring pants I own. I guess I am loving the preppy pinstripe lately.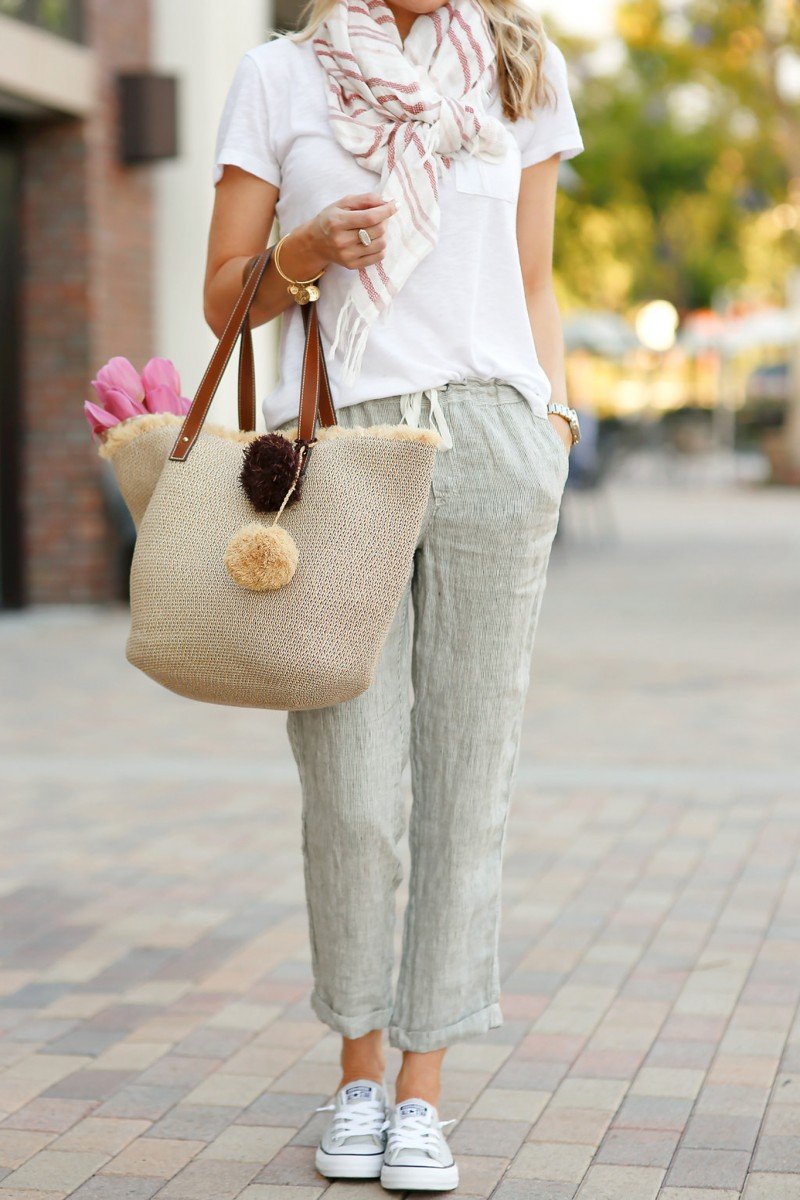 Here it is with the cropped pants. This is another super casual and comfy outfit that works for so many summer occasions. See more of this look here.
Shop This Look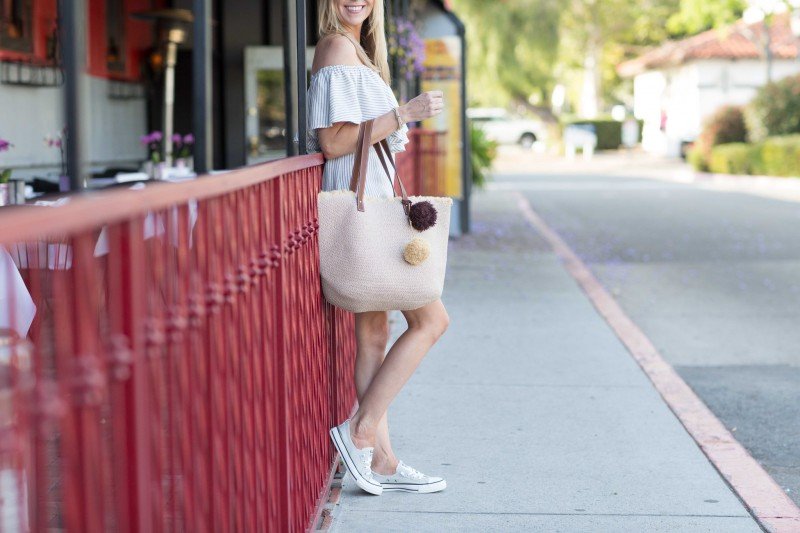 Shop This Look

This little dress has two layers of fabric up top so if you don't need a bra, you are fine to wear this without. If you do need to wear one, I love this strapless bra. And since we are keeping it casual and easy, I rounded up more fun looks below.
casual & comfy pieces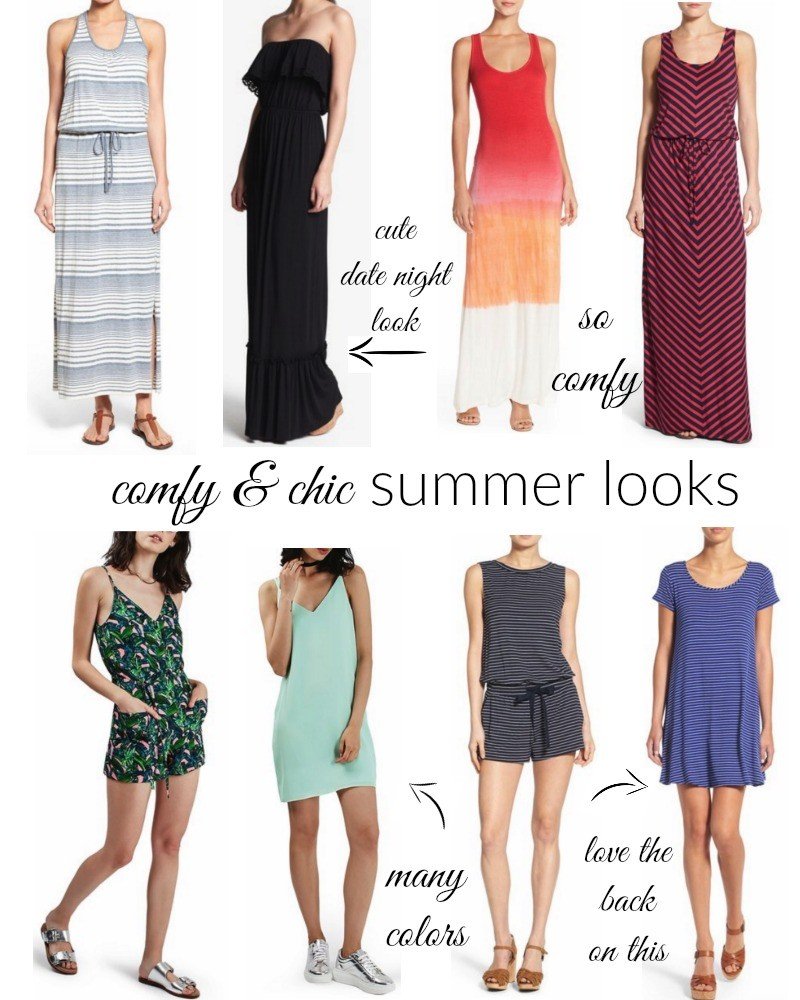 Every single one of these could pretty much feel like pajamas! I love that about casual, easy dresses. The mint one on the bottom is new and calling my name. I love every color it comes in. And the blue striped one also comes in many different colors and has such a cute cut in the back. And it's only $34!!! I'll take it.
Shop These Pieces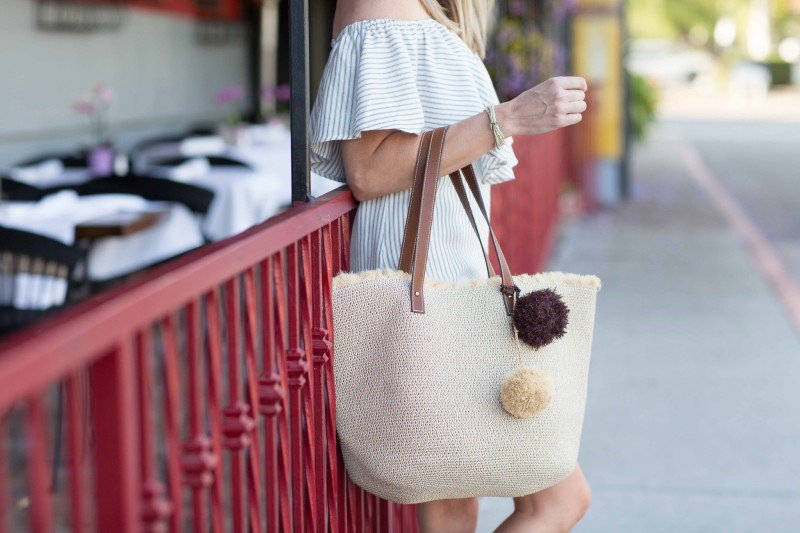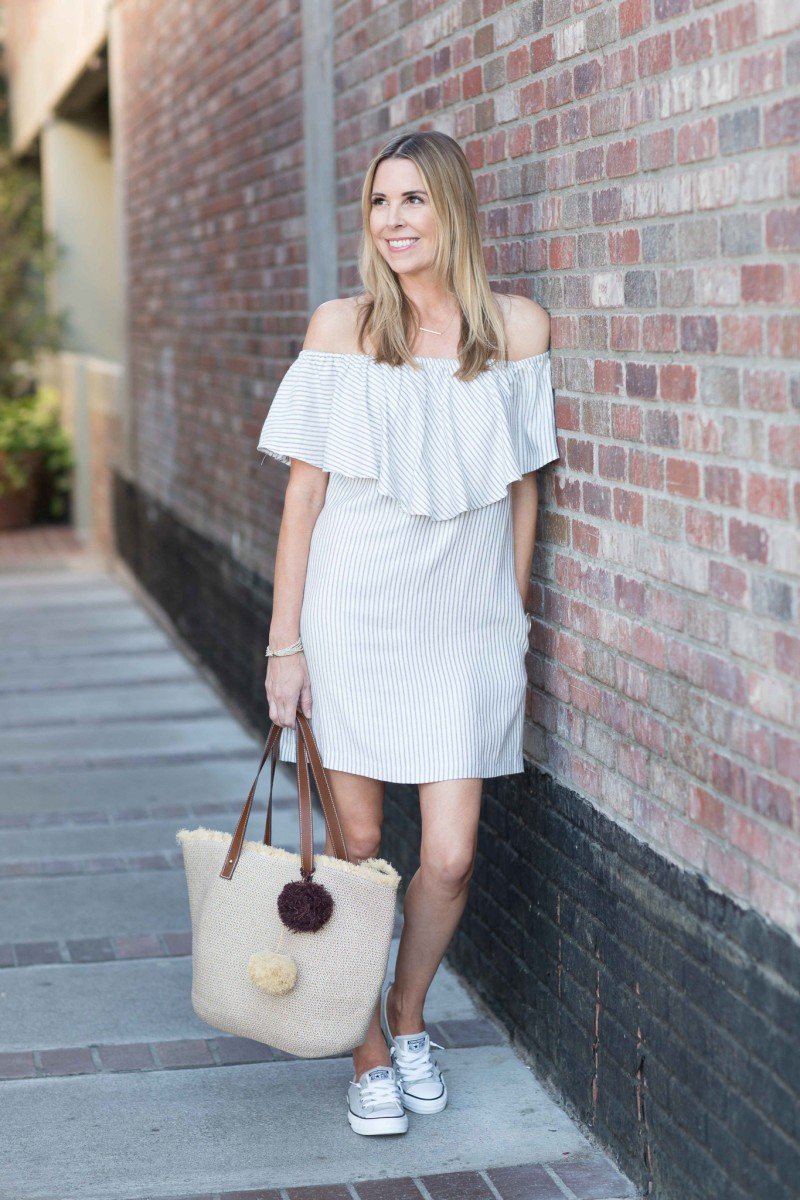 dress | shoes | bag | necklace | bracelet | watch
And did I mention this dress has pockets! What is it about pockets that ups the cute factor? Not entirely sure but it does add to the casual chic look and I am all in. I have also worn this dress with my favorite block sandals and it looks great with heels, too.
stylish summer shoes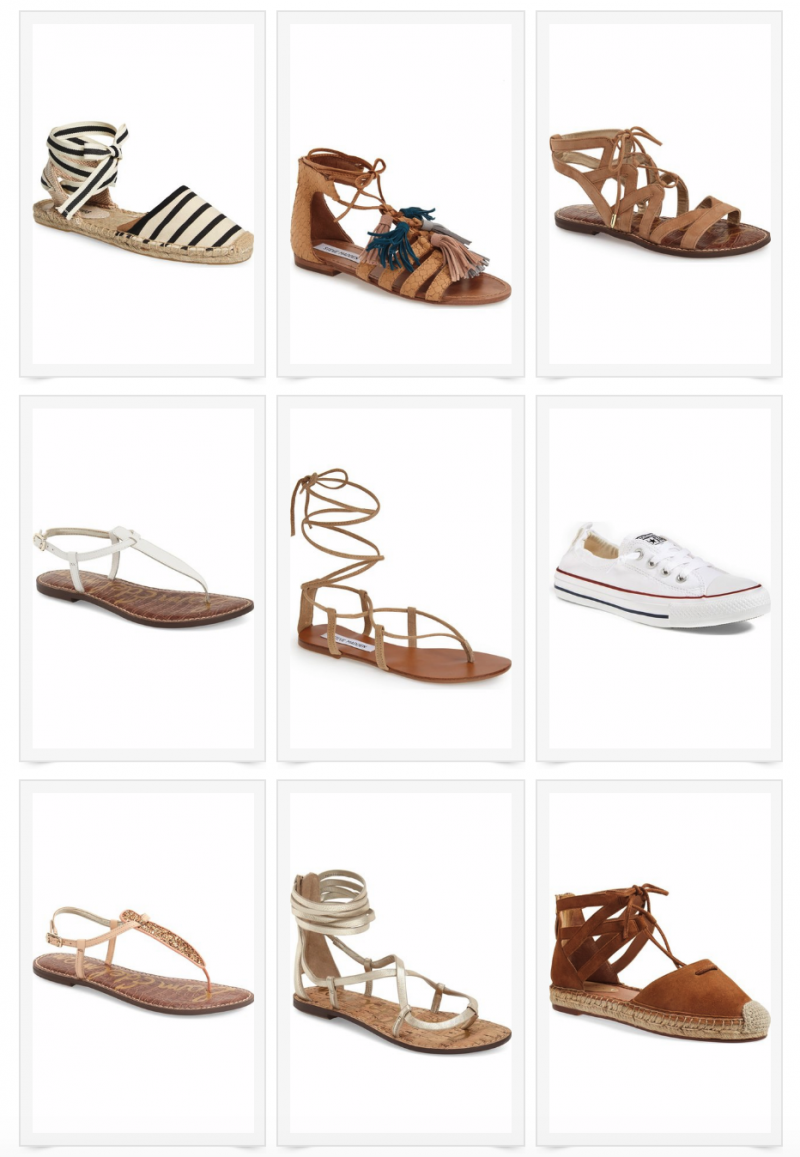 Flats are a great way to add a casual vibe to any dress. And of course they are great with shorts and denim. I have the Sam Edelman sandals and absolutely love them.
Shop These Shoes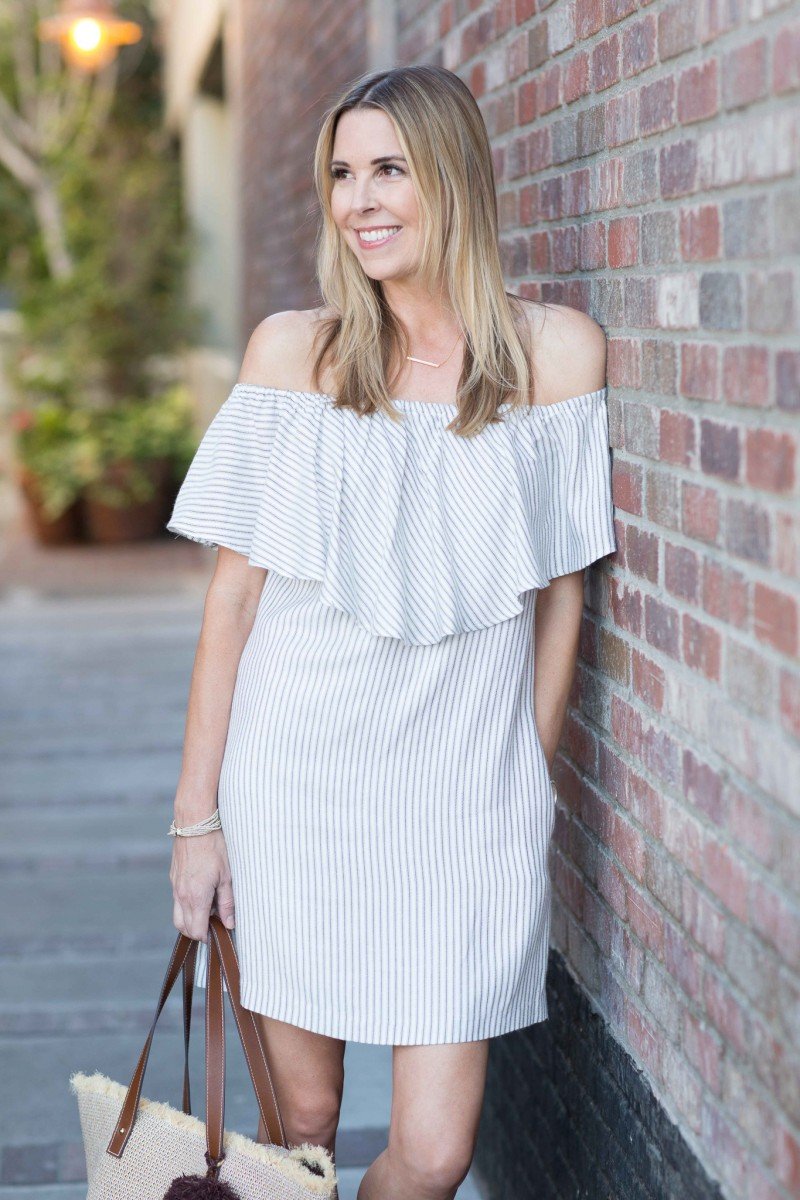 Summer is also when I opt for much daintier jewelry pieces. This simple bar necklace is one I have been wearing daily. And I've been switching off between this bracelet and this one. I think there is something about scaling back and keeping it simple in summer that appeals to me. Same goes for my home and summer styling. I'll be sharing my summer home tour next week and it's definitely a less is more approach.
summer accessories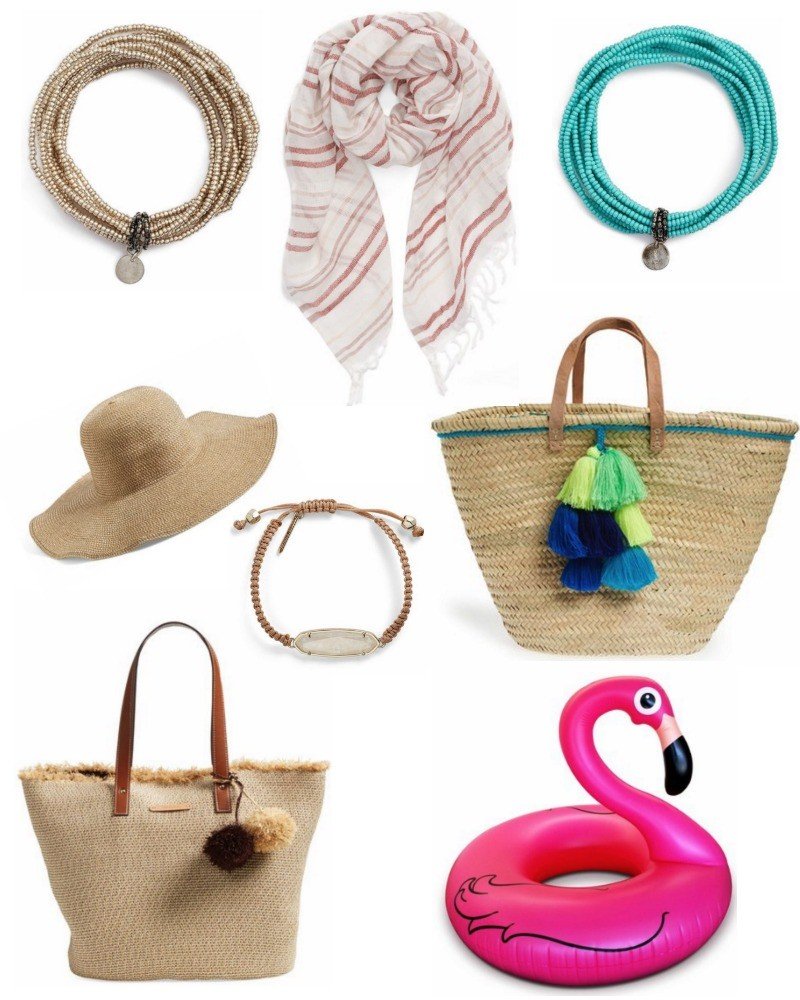 Such a fun time of year for a great tote bag and simple jewelry. And who doesn't need a pink flamingo pool float?! I just need the pool. Ha. We did give my daughter this one last year for her birthday and she loves using it with friends. But it's the giant ice pop one I'm sort of swooning over. Isn't it cute?!
Shop These Accessories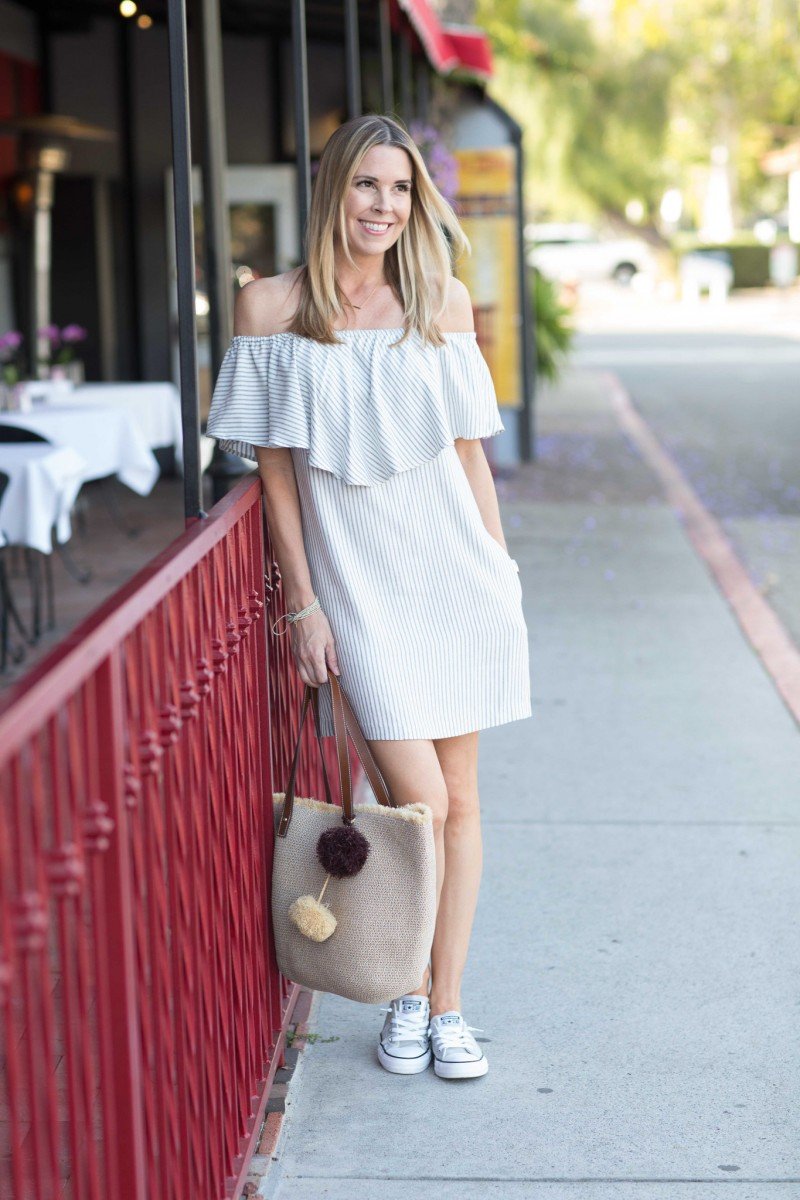 One last look at this cute dress. It really is super soft and comfy and the price is spot on. Are you about keeping things casual in the summer? I'm looking forward to lazy days at the beach and outdoor parties at night. Toss in some arguing and a crazy amount of messes made by the kids and it screams summer!
Have a great day, friends. We are winding down with just a few more day so of school but the business of the end-of-the-year activities ensues. No matter how you slice it the end of the year is hectic but memorable!
* Proud to partner with Nordstrom on this post. Affiliate links used. Photos by Taylor Cole
Shop the Post