I'm excited to share my first official Amazon Fashion post with you all today. It's not that I am entirely late to the game, but I will be honest. Shopping on Amazon can be crazy tricky. You have to really dial it in and be keenly aware of reviews, fit, fabrics and quality. So if I am sharing it's because I truly think it's a great deal. Let's hop right in. So many cute finds.
SWEET LACE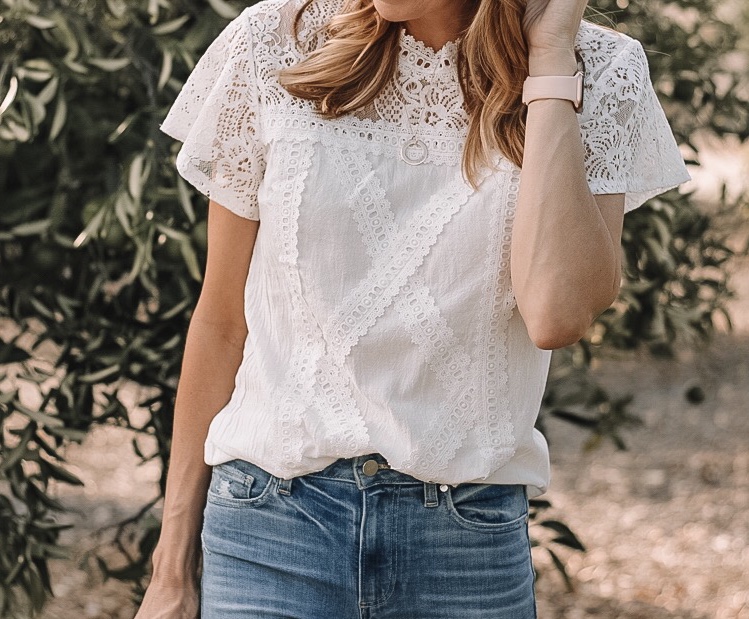 First up is this lace top. So stinking cute. I LOVE a great lace blouse. Always have. This one is under $20! Bam. Plus it comes in so many other colors.
The Scoop: It fits true to size. Wearing a small. Can wrinkle fairly easily but a steamer works great. Everyone asks me where it's from.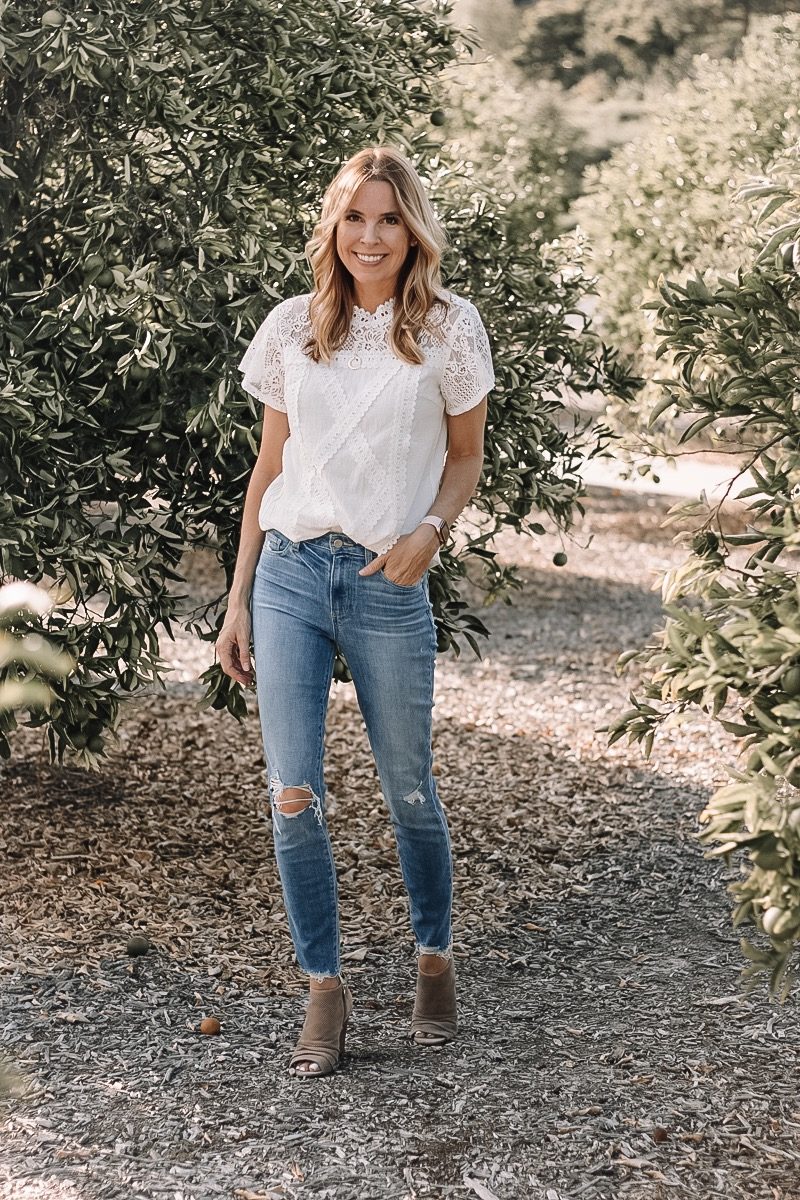 UP CLOSE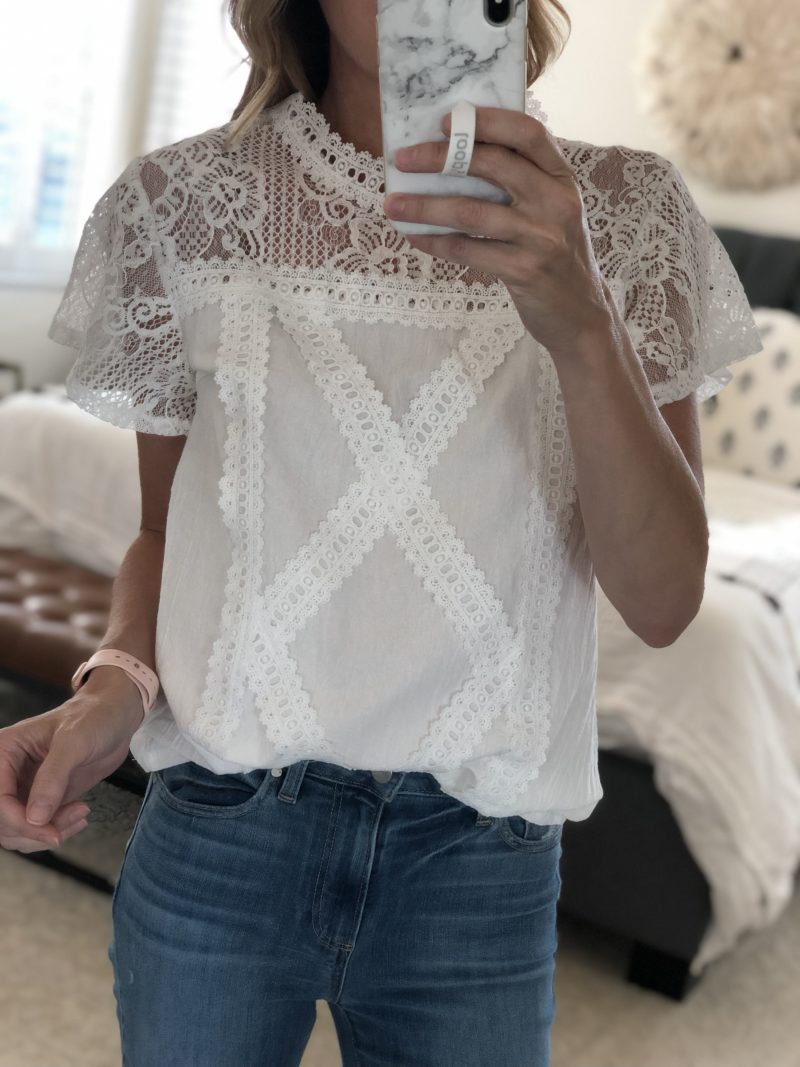 Here is an up close shot. It's not see through at all and you can wear a nude bra with it no problem. I'm pretty in love with this little number.
GREAT BASIC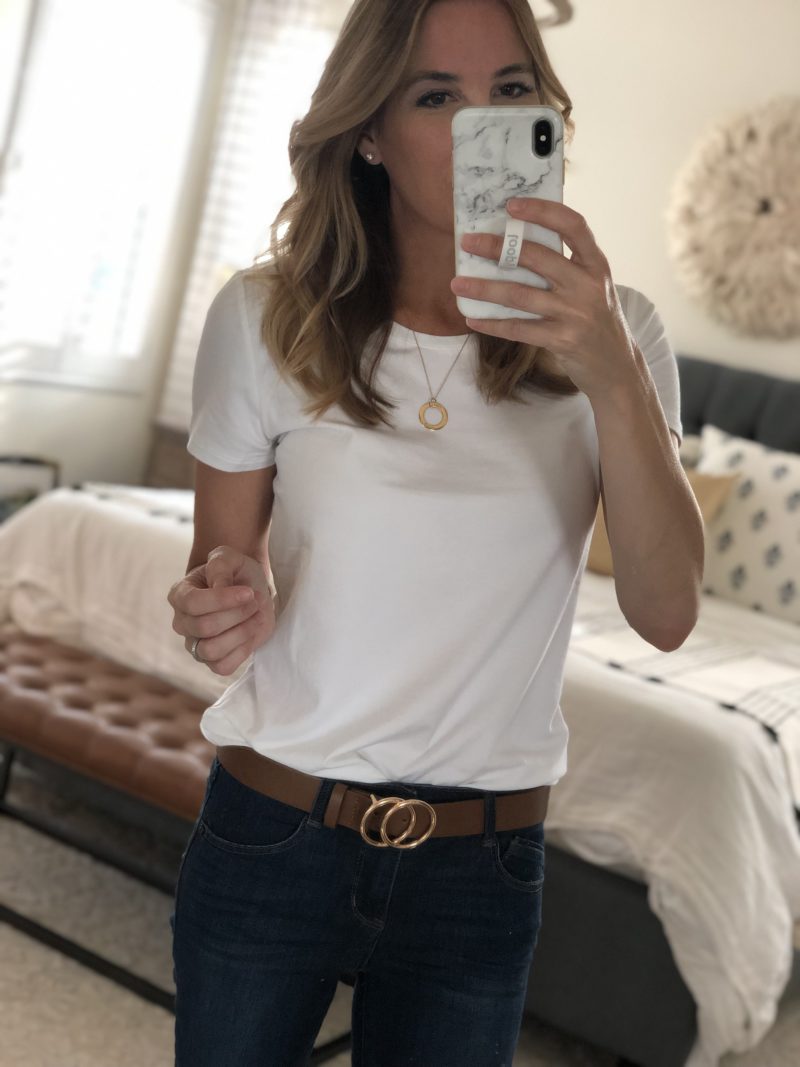 Next up is the 2-pack of t-shirts. Been living in this white one. Such a great basic and very soft. The price is too good.
The Scoop: Wearing size small. Excellent basic for the wardrobe.
CUTEST CARDIGAN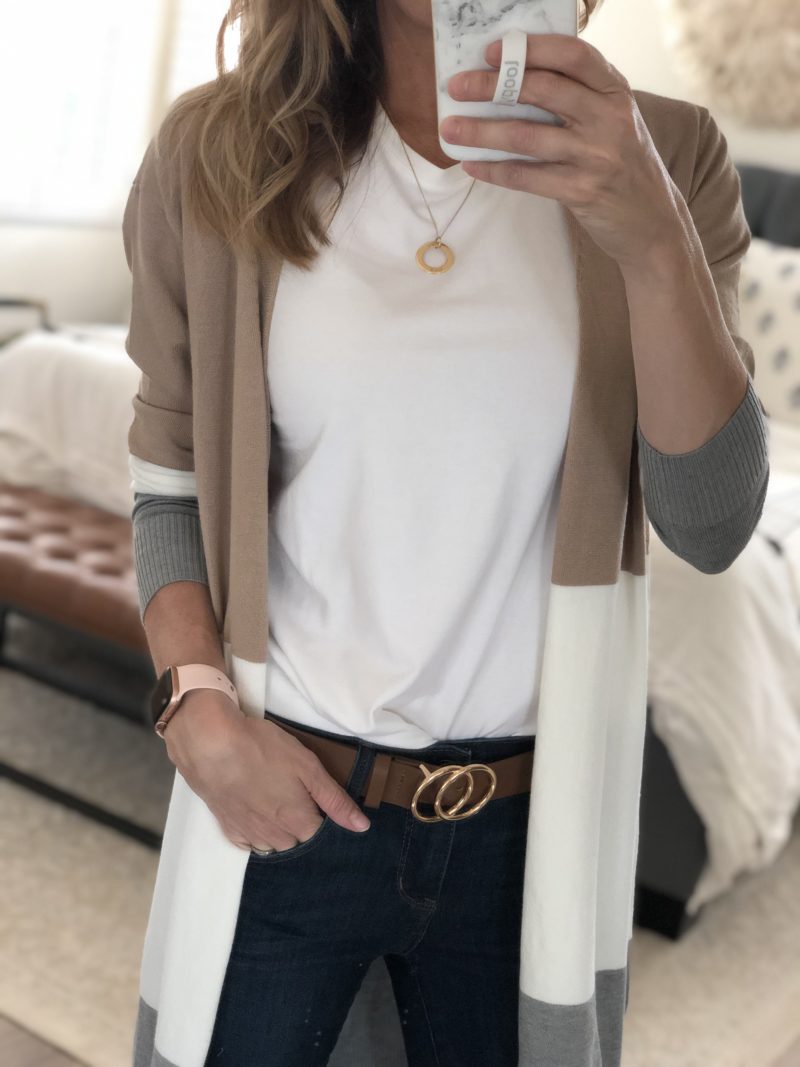 cardigan (khaki) | jeans | belt | t-shirt | necklace | loafers
This is one of those pieces where you pick up the phone and tell your best girlfriends. This cardigan is AWESOME!!!!! It drapes beautifully and is incredibly soft. It feels so much more expensive than it is. An incredible dupe for the Madewell more expensive versions.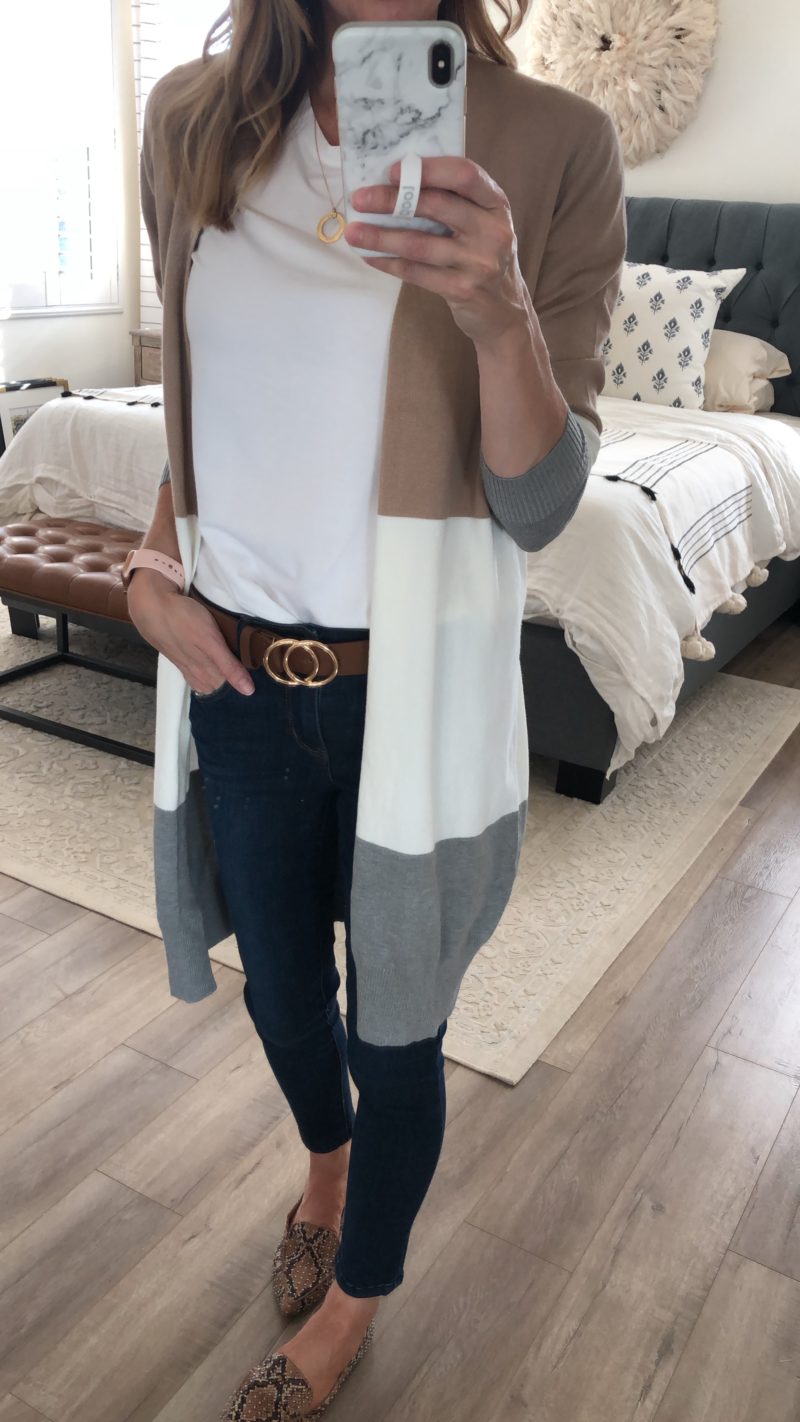 The Scoop: True to size. Wearing a small. Nothing but rave reviews. It did take a little bit longer to arrive than other items I ordered. Wrinkles from packaging come out very easily with a steamer. Also, it looks way different in person than on the model from the site. This is a true representation of the sweater. Color is khaki.
CLASSIC RAINCOAT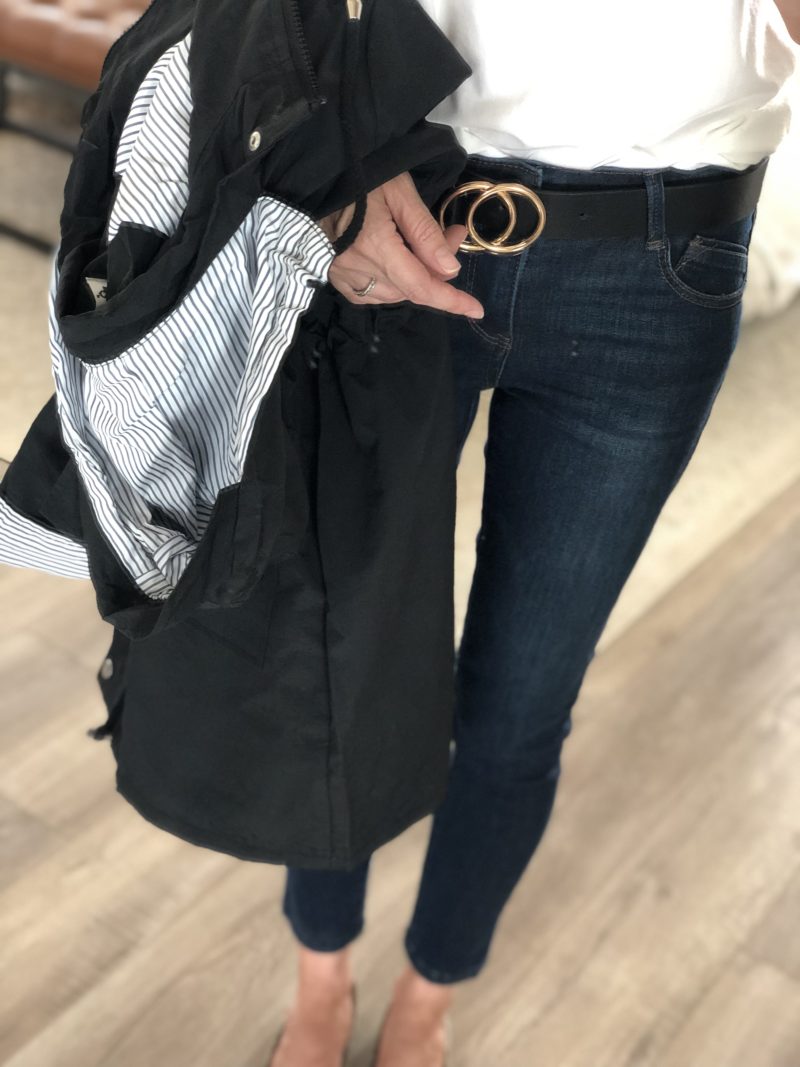 raincoat | top | belt | jeans | loafers
Next up is a darling raincoat at at a really affordable price. When I first took it out of the package I wasn't sure. But after a proper steaming, I was convinced this is a winner. You can get any cuter than striped lining. The hood, the inside and the cuffs are all lined with pinstripes. You can cinch this in at the waist if you prefer and it has two front pockets.
On a different note, these jeans are not from Amazon but I HIGHLY recommend them. They have the ab-solution technology and fit so well. Plus they feel amazing.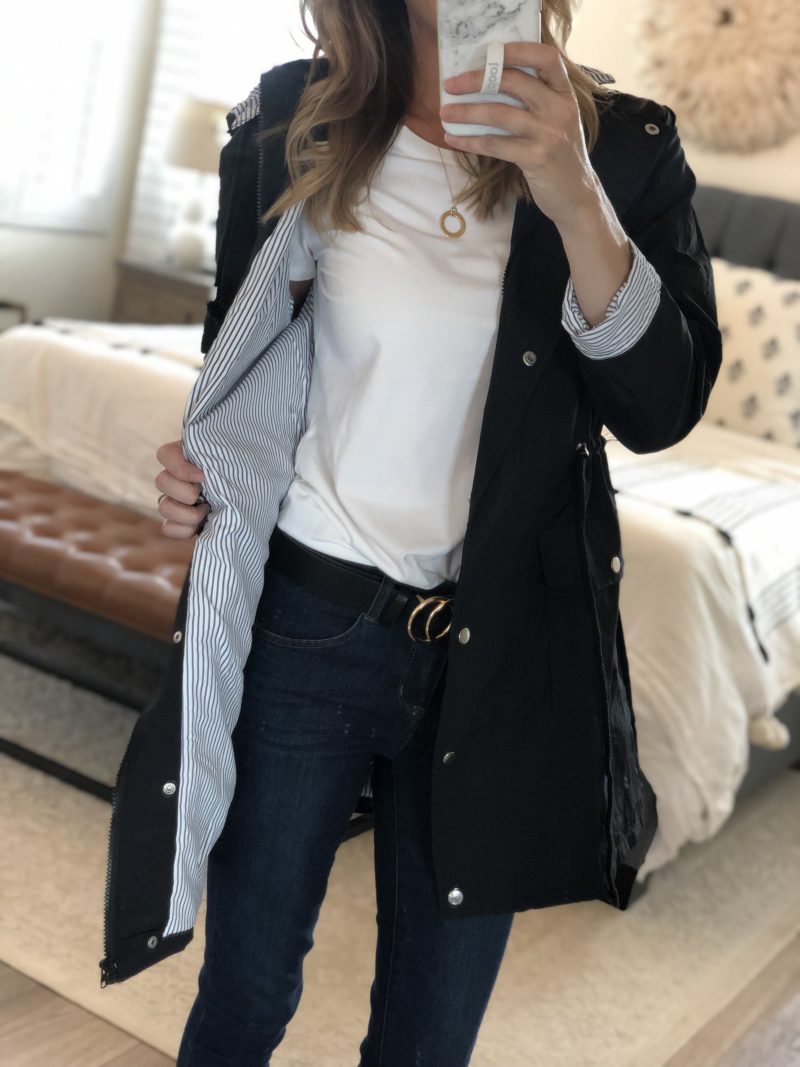 The hood is detachable although the stripes are so cute I am not sure you would ever want to do that.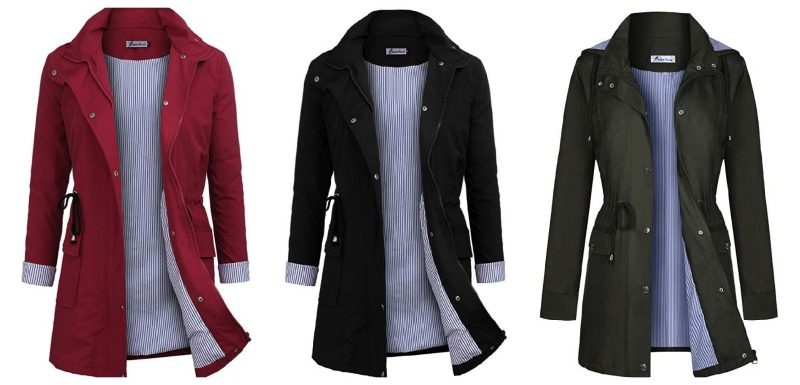 The Scoop: True to size. Wearing a small. Definitely sounds like a raincoat. Perfect lightweight jacket. It is hand wash only. But let's be honest, how often do you wash a raincoat? But for $40 it'a total steal and a classic look.
PRETTY BASICS
top | belt | shoes | handbag | jeans
I shared this outfit over the weekend. Simple and classic. These belts have been on constant rotation over here.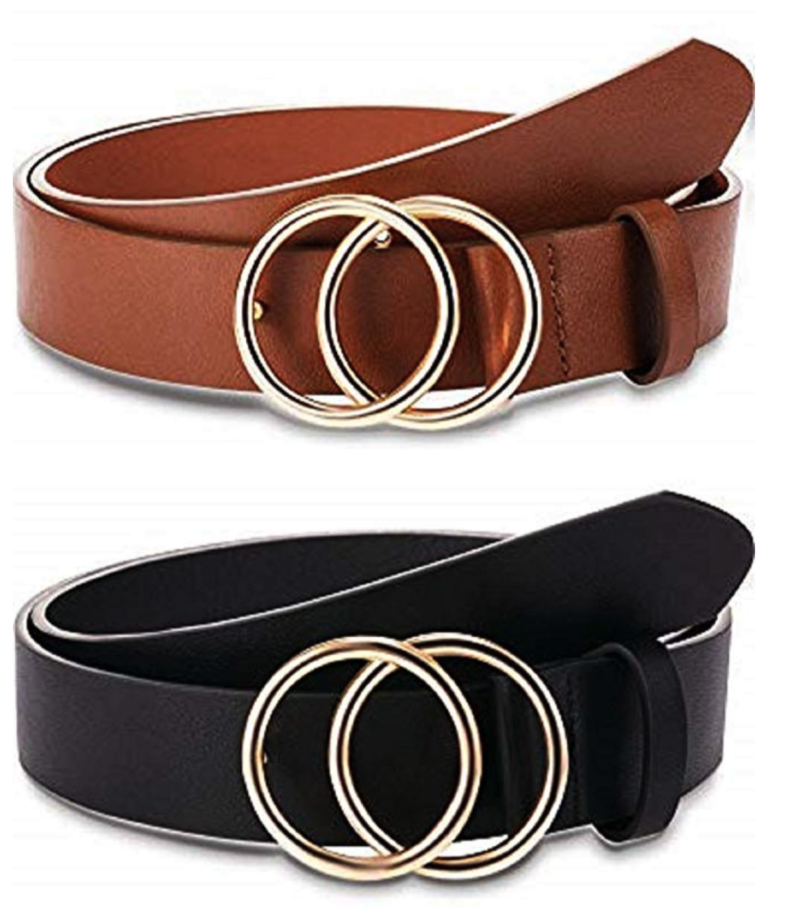 These belts are such a good deal. Two belts for $16. I ordered the size small but they have plenty of room left so a generous size.
SIMPLE STEAMER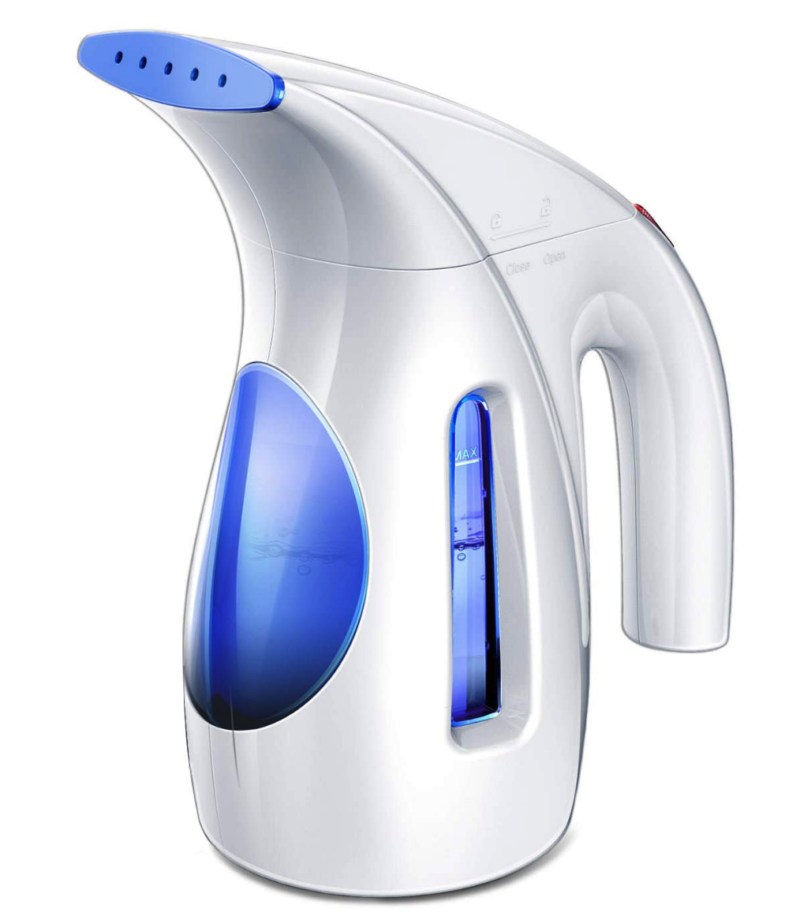 This little steamer does a great job and we even travel with it. If you ask me, a steamer is KEY in shopping from Amazon. Things looks so much better once you get those package wrinkles out.
TRAVEL MUST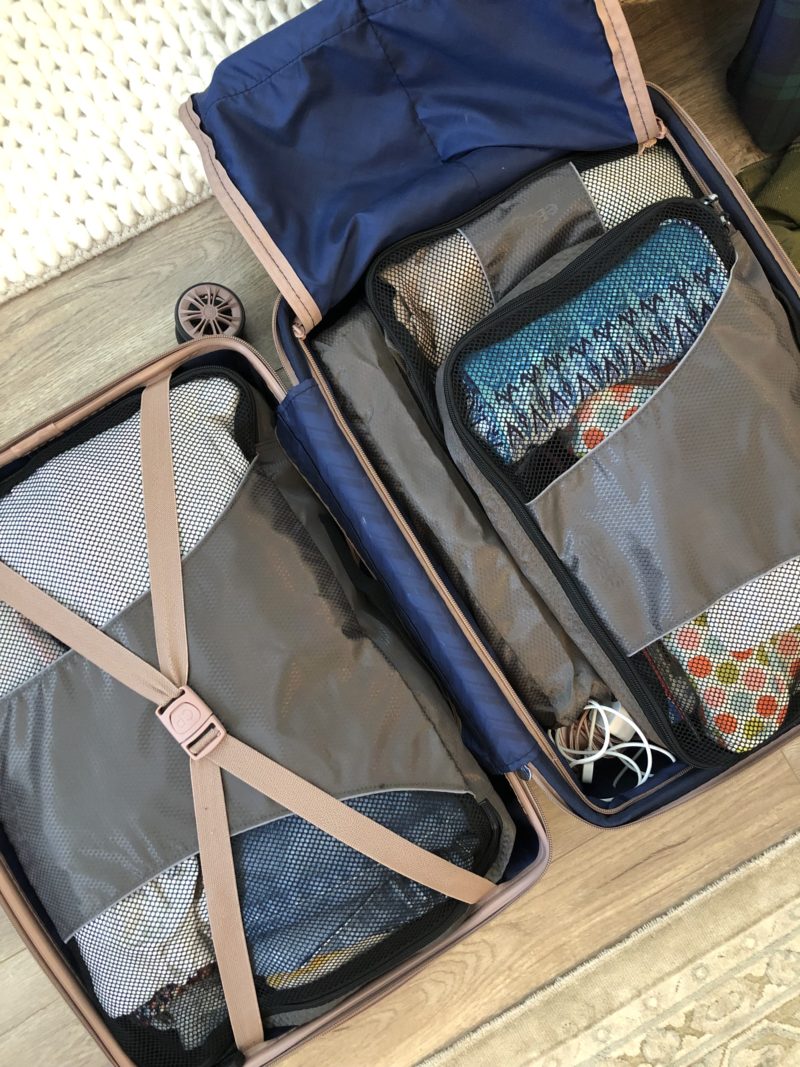 Remember I shared that I was going to try out these packing cubes. Ummmm?! Sold. I LOVE them. They kept me so organized on our last trip. In fact we even had to change hotel rooms and getting packed up to do that was no big deal.
I especially loved having all of my makeup and toiletries in one single bag. I put it right on the bathroom counter and it kept me so organized. The rest of the family was a hot mess. They will tell you that. Now I need to see if I can convince them to hop on board with these bags as well.
IN MY CART
I'm ordering this long-sleeve t-shirt. It's part of Amazon's Essential line which has been super reliable. The same brand as the two pack of short sleeve tops. I am also in desperate need of more sports bras so I am giving these a try. I will keep you posted (great reviews).
Let me know if you want to keep seeing Amazon finds. And in case you missed yesterday's, "Pay This, Not That!" you can get caught up here. I hope your day is a productive and happy one.