Happy Friday! I have to admit I've been ahead of myself all week and thought it was Friday days ago. Nice to finally have it be here. It's been a minute since I've done an Amazon Home round up and they are always some of the most popular posts so it's time. There are so many great home finds right now and their outdoor selection is really pretty. Here are some of my favorite Amazon Home finds.
AMAZON OUTDOOR FINDS
RAVE REVIEWS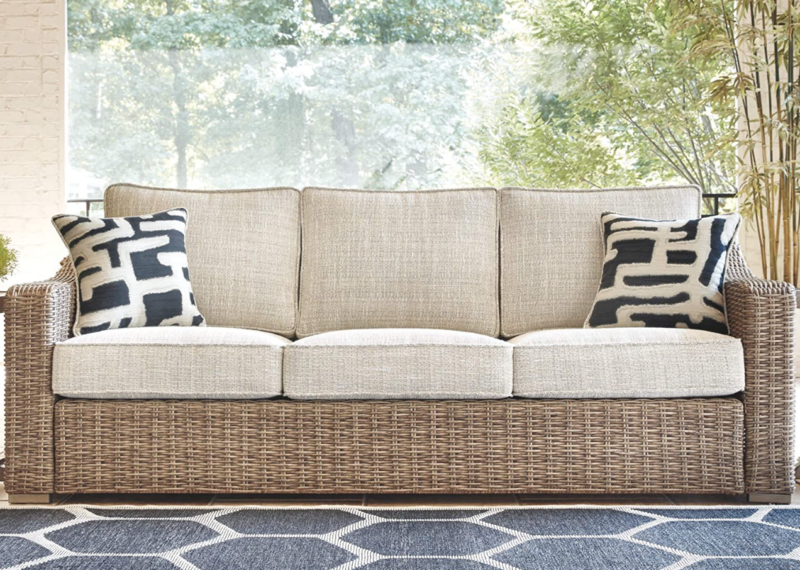 I shared this sofa on Instagram because it's so close to the one we have. My dear friend, who has impeccable taste, bought this for her new home and loves it. She says the quality of the cushions, especially for the price, is fantastic. Outdoor furniture can be so darn expensive so this is a great option if you are in the market for a new sofa.
AMAZON IN THE KITCHEN
We are actually getting closer to a start date for our kitchen renovation which means I will be organizing everything. I broke down and ordered these after seeing them all over Instagram. Do you have matching spice jars? A part of me thinks it's totally silly and the other organization loving part of me thinks it's amazing. Thinking I'll need to turn on a good tv show while I transfer spices. If you have done this, please tell me it's worth it. This set is also really cute.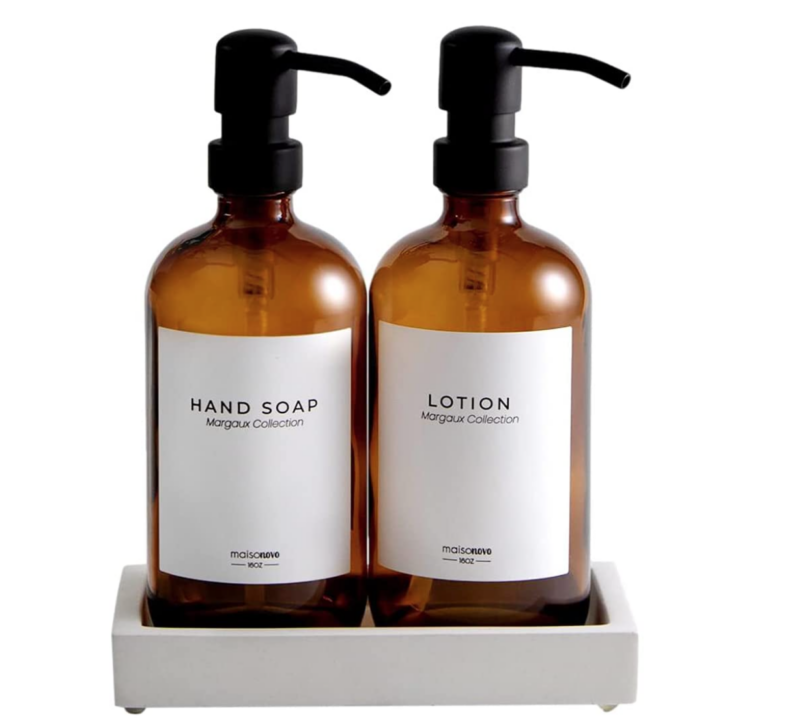 This darling set is 20% off right now. Love the look of these and the concrete base.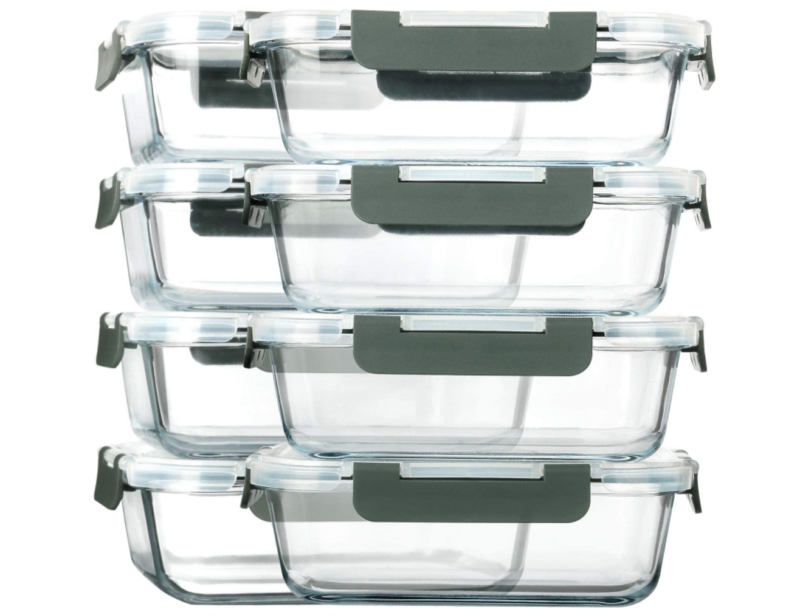 These are the only containers we use for food storage and we LOVE THEM. In fact I don't think a night goes by where we clean up and I don't say something about them. They stack, can be tossed in the dishwasher and are awesome for food prep or leftovers. I like that I can easily see what we have and there is far less food waste around here. It's easy for the kids to see the leftovers and not forget about them. Every Monday I chop things like peppers and carrots to have on hand and fill one with them. It makes salad prep so easy, too. Highly recommend.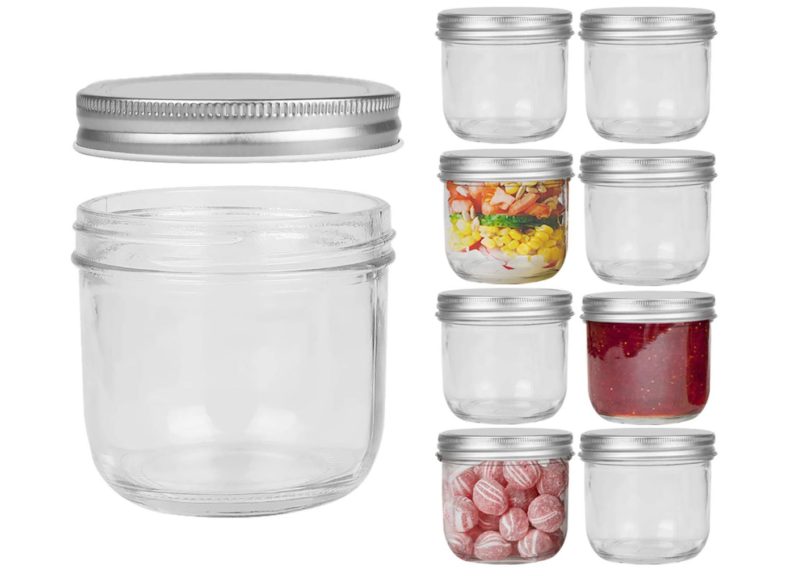 We make a lot of our own dressing and sauces and we keep them in these little jars. I like that during the week I can grab one and it's ready to go. I also make our taco seasoning and keep it one of these. Taco Tuesday is a whole lot easier when you have the seasoning ready to go.
HOME DECOR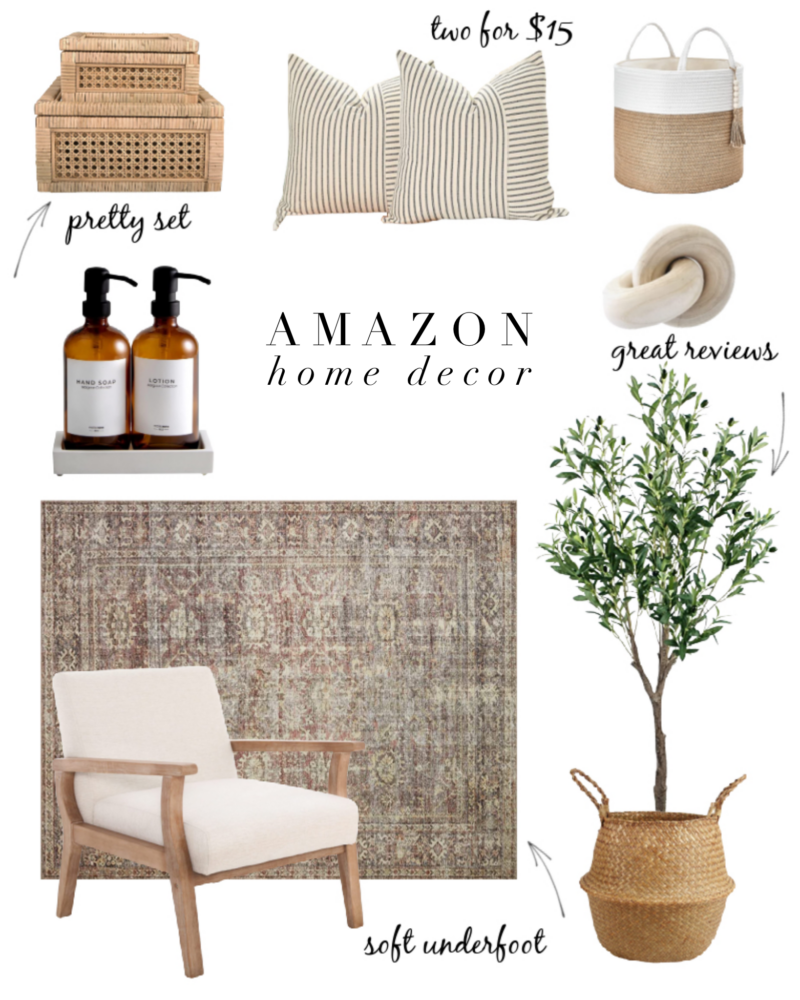 BEST SELLERS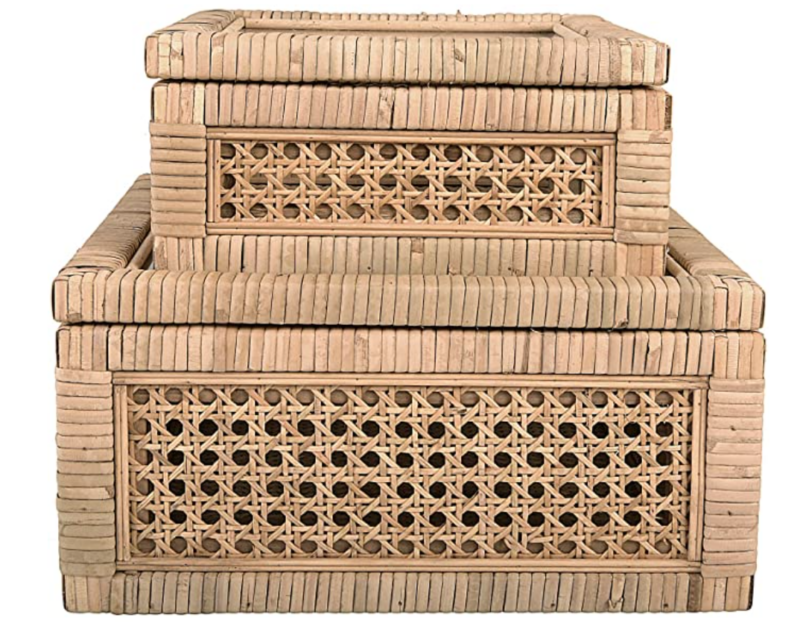 These cane boxes are still one of my best-sellers. They add so much texture and charm to a built in shelf or cabinet.
I ordered one more set of these baskets for our pantry. I love to keep breads in one and pastas in another. These have come in handy all over our home. Huge fan of these!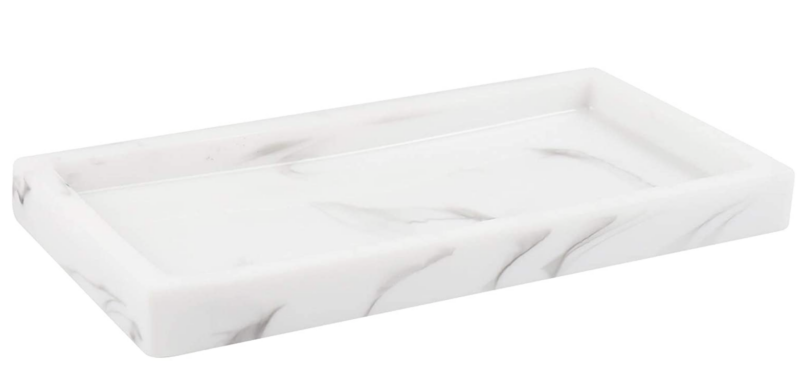 A pretty way to keep small items organized on a counter or shelf. I would love one of these by my beside.
OUTDOOR LIGHTING UPDATE
Not too long ago I shared that we don't have wired lighting out front so we wanted to install something to brighten things up. Our intention is to hardwire lights, but after installing these we might change our minds. We really do love them. In fact I am buying one more set because they are currently on sale. Nothing takes the place of hard wired, but these give off such a warm, pretty light. They work really well up against the wall of the house and we have two on each of our large trees out front.
We also added these lights along some of the dark pathways. I don't love that they have little circles, but if you place them in spots that are a bit out of the way they look great. It has helped us light our driveway and paths so that it isn't so dark for my teens coming home at night. It also just looks so much more inviting and it wasn't a big investment of time or money. They have the same warm light as the spotlights and really do work. My husband was so excited not to spend an entire weekend hard wiring lights in our yard. Major score financially and time wise.
We officially have two high school students after today. I can't believe that. Off to celebrate my son finishing 8th grade. Enjoy the weekend, everyone.
*If you missed my latest Amazon and Target fashion finds, you can get caught up here.