*Amazon affiliate links used
Amazon Prime Day has officially launched. With so many more of you shopping from home, this a great chance to find things for less and even get a jump on holiday shopping. I've curated some of the best finds from both fashion and home.
Helpful Hint: The Prime Day deal price will pop up once you select a size.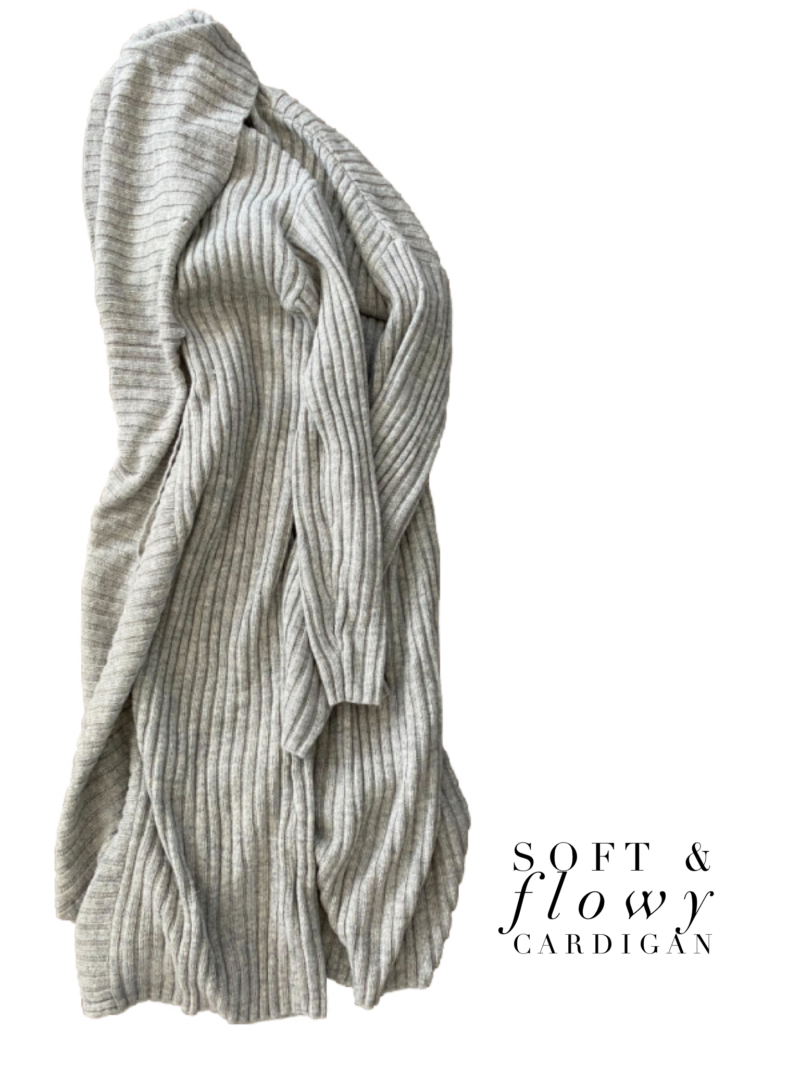 This long and flowy cardigan comes in a few colors and is so cute for Fall. I like how it drapes and wraps around the body.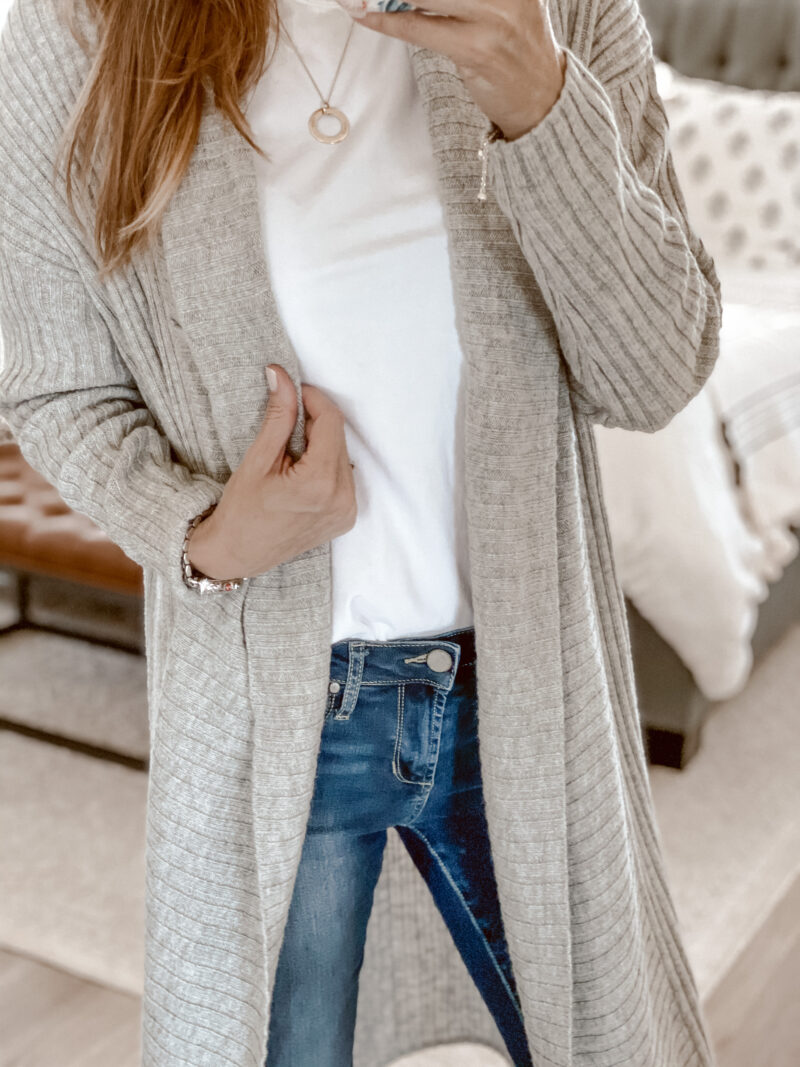 This cardi is like being wrapped in a cozy blanket. Six colors and true to size (in a small). The white t-shirt is an Amazon favorite, too.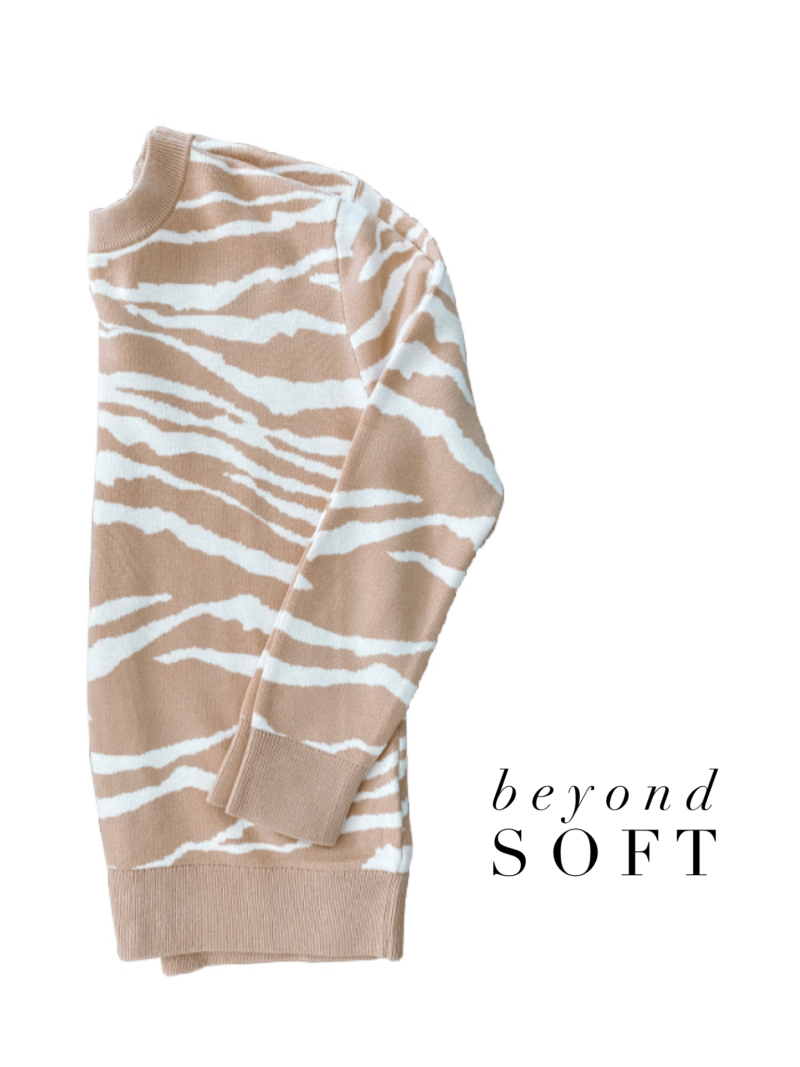 This beyond soft sweater feels almost like a sweatshirt. It's a really nice weight and comes in six different prints.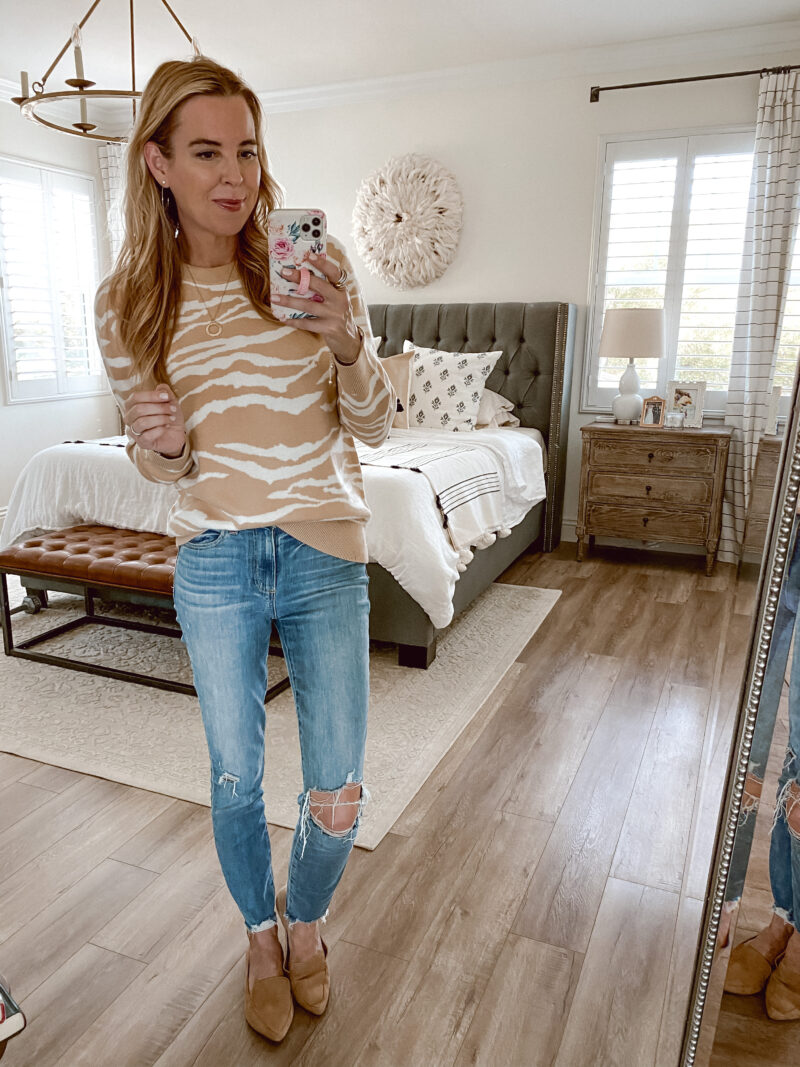 The tiger print is a pretty taupe/peach color. It's unlike anything I have. Wearing a size small.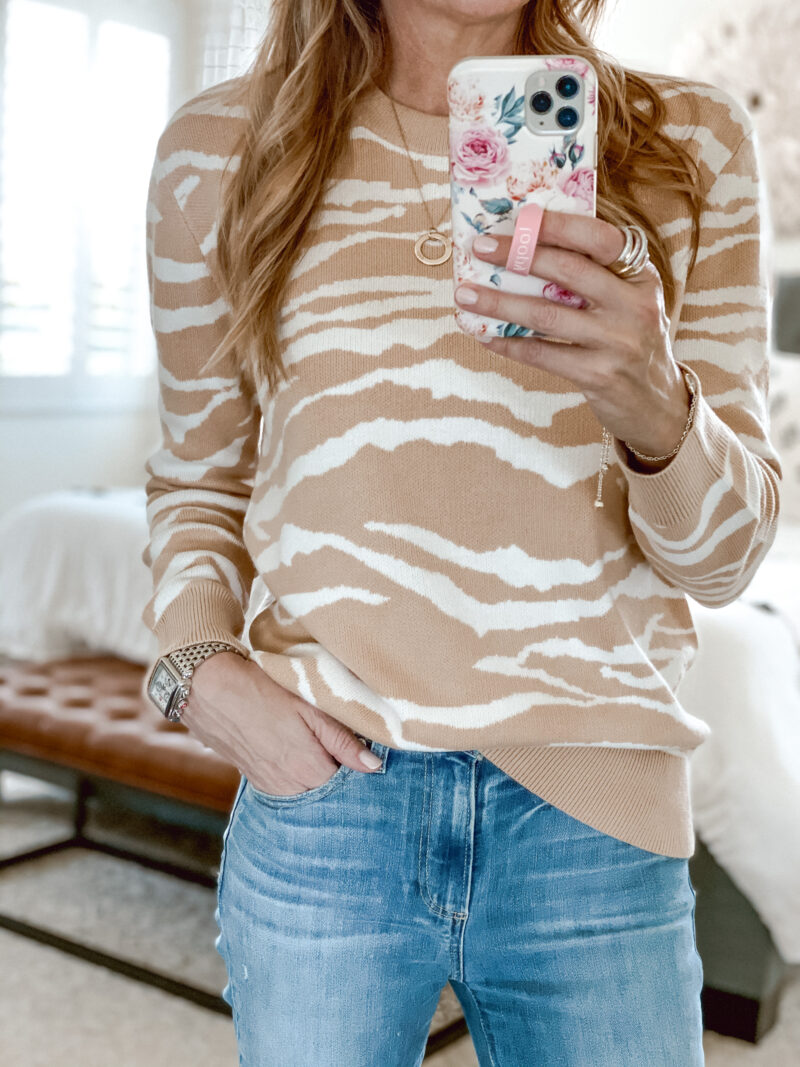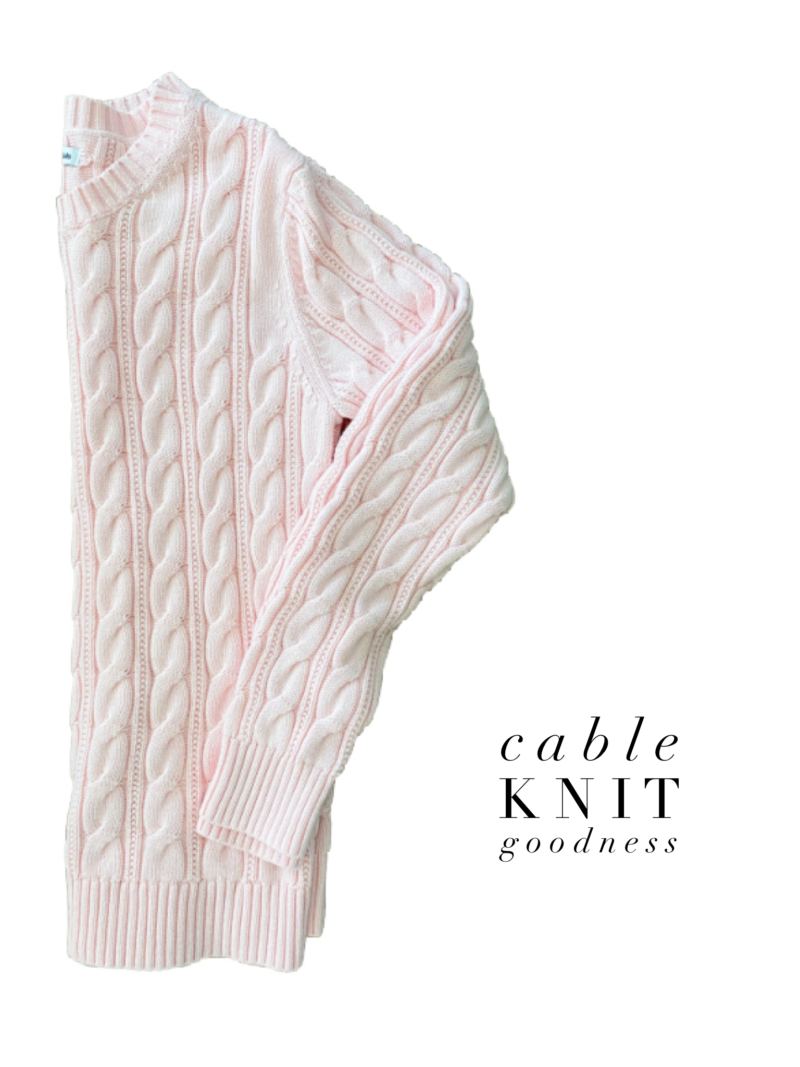 Bring on all things cable knit. This pretty soft pink sweater reminds me of my mom and I had to have it. This sweater boast great reviews and comes in so many colors.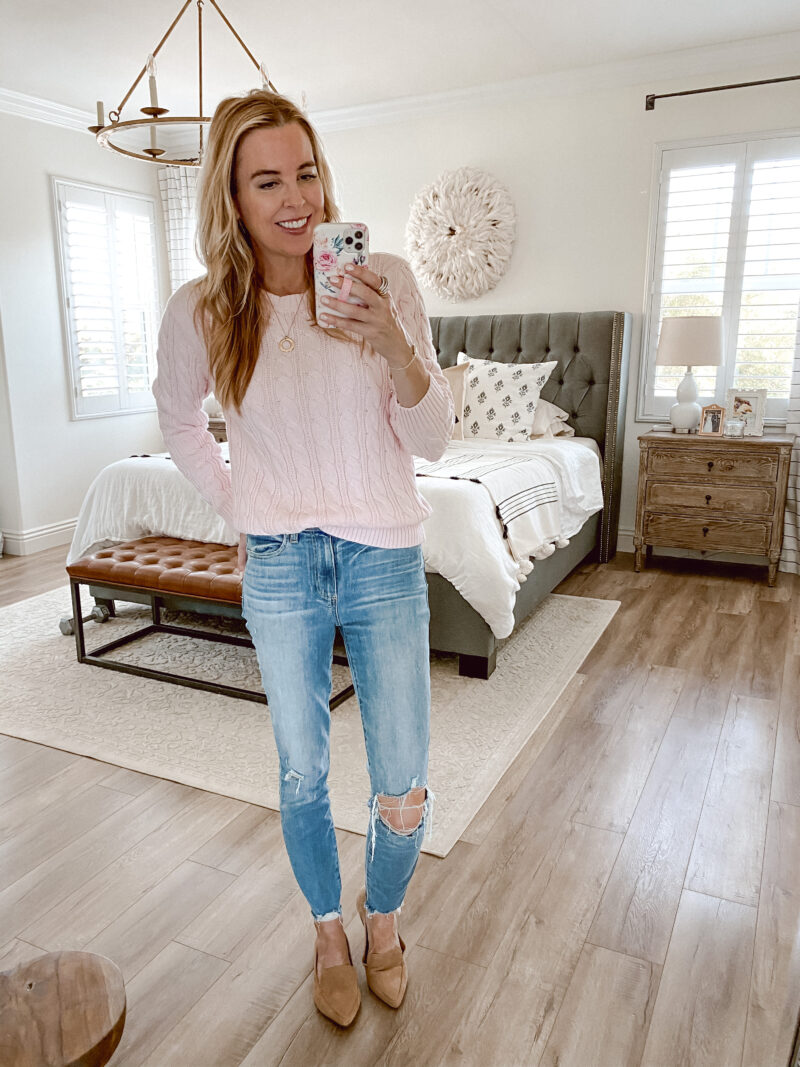 The pink is sweet with denim or white. If pink isn't your thing, it comes in seven other colors. These neutral flats are my go-to shoe for this Fall.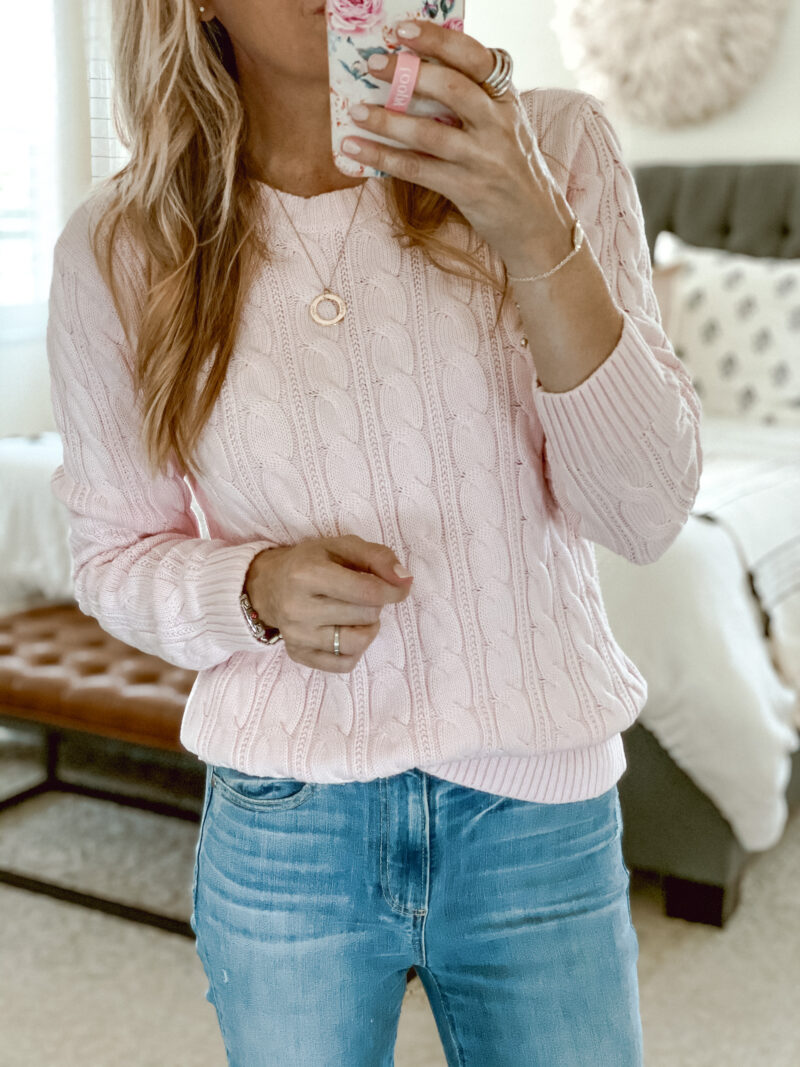 Well, I loved my light grey star sweatshirt so much, I had to buy this one. This isn't part of Prime Day but is a great deal and so soft and snuggly.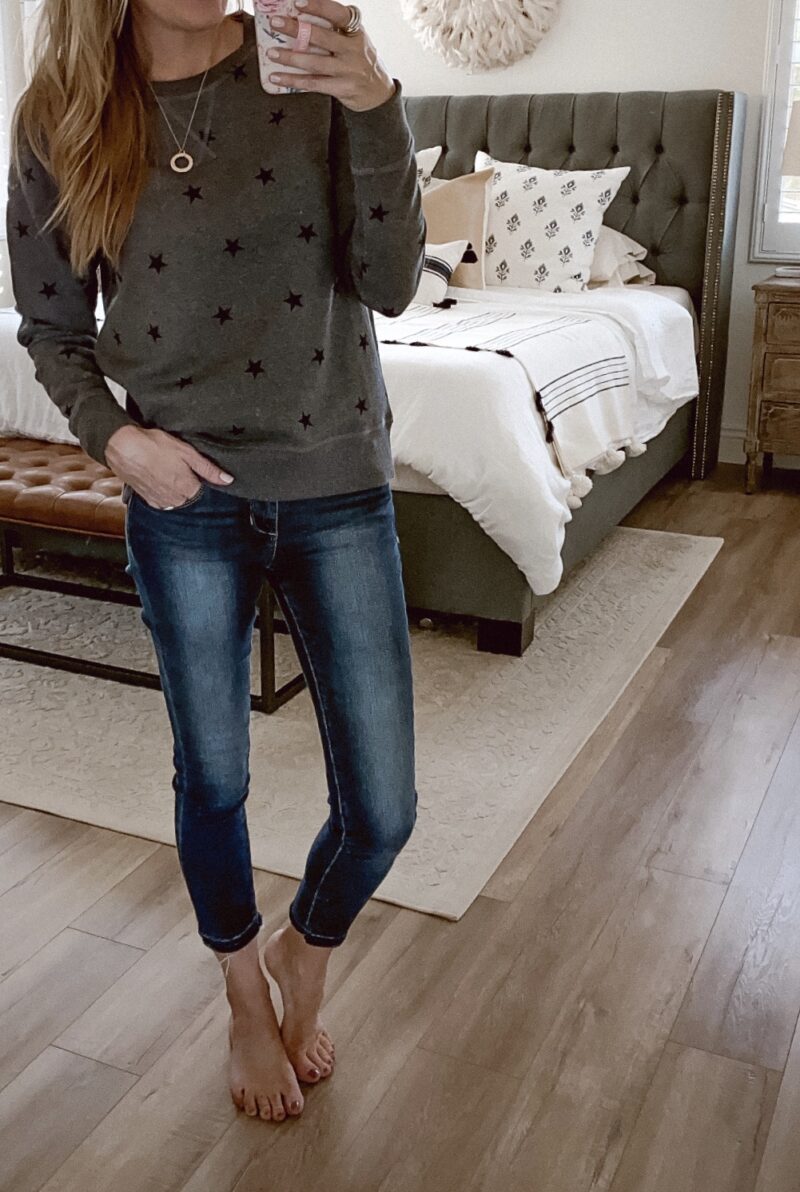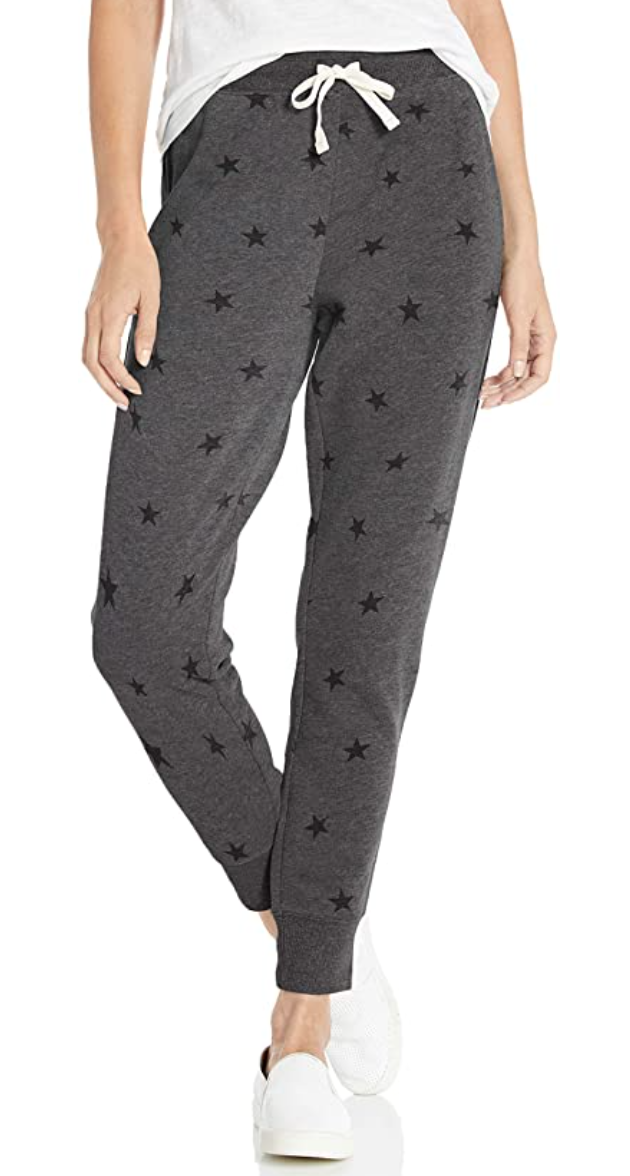 The matching joggers are $12 right now! So cute. And so comfy.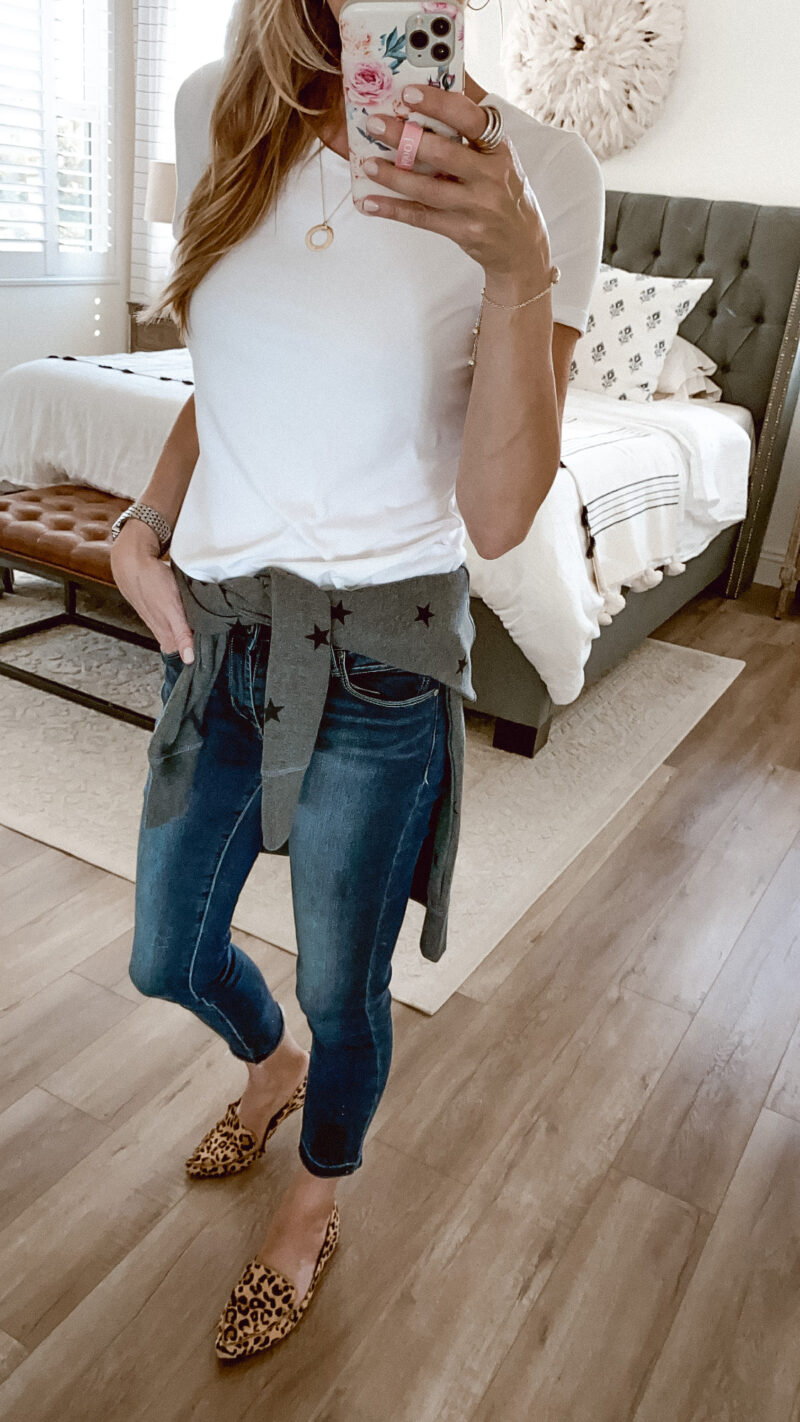 The leopard flats (a favorite of mine) are on sale right now, too. I like that these sweatshirts are super soft but not too thick. You can still grab it running out the door and tie it around your waist. The t-shirts come in a two pack.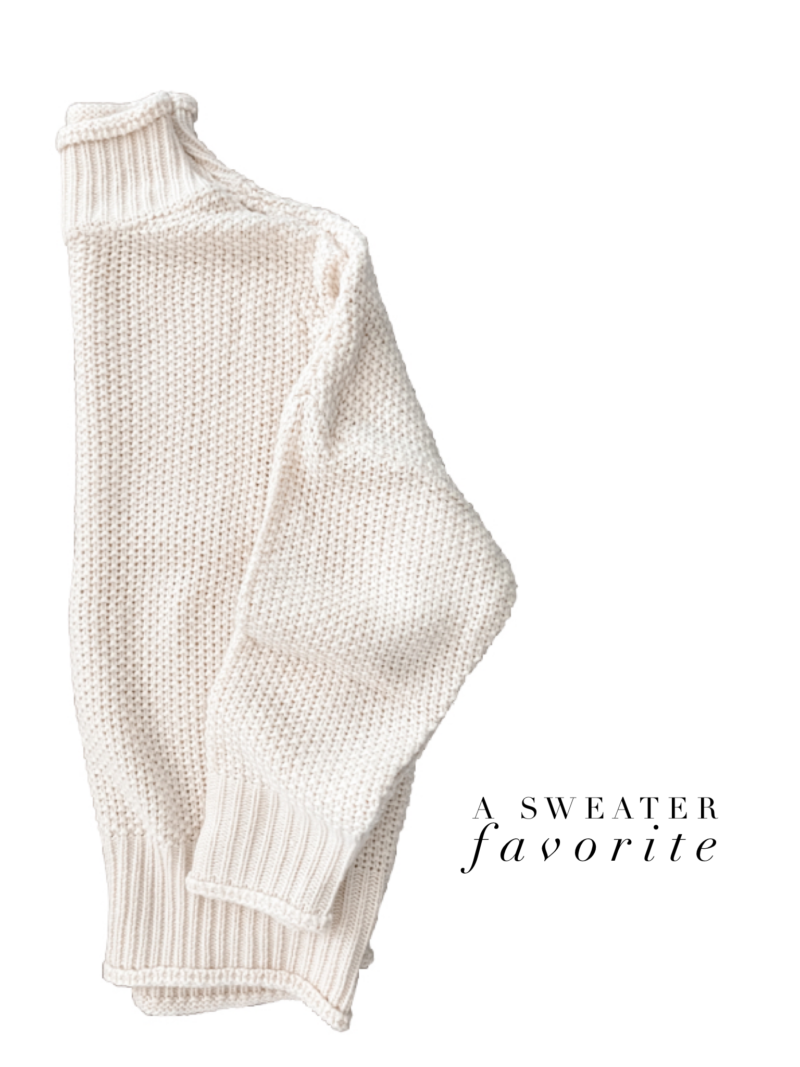 Another piece that may not be a part of Prime Day but I LOVE this sweater so much. I first bought the two toned one (seen here) and then had to have the beige one as well. It feels great on and looks much more high end.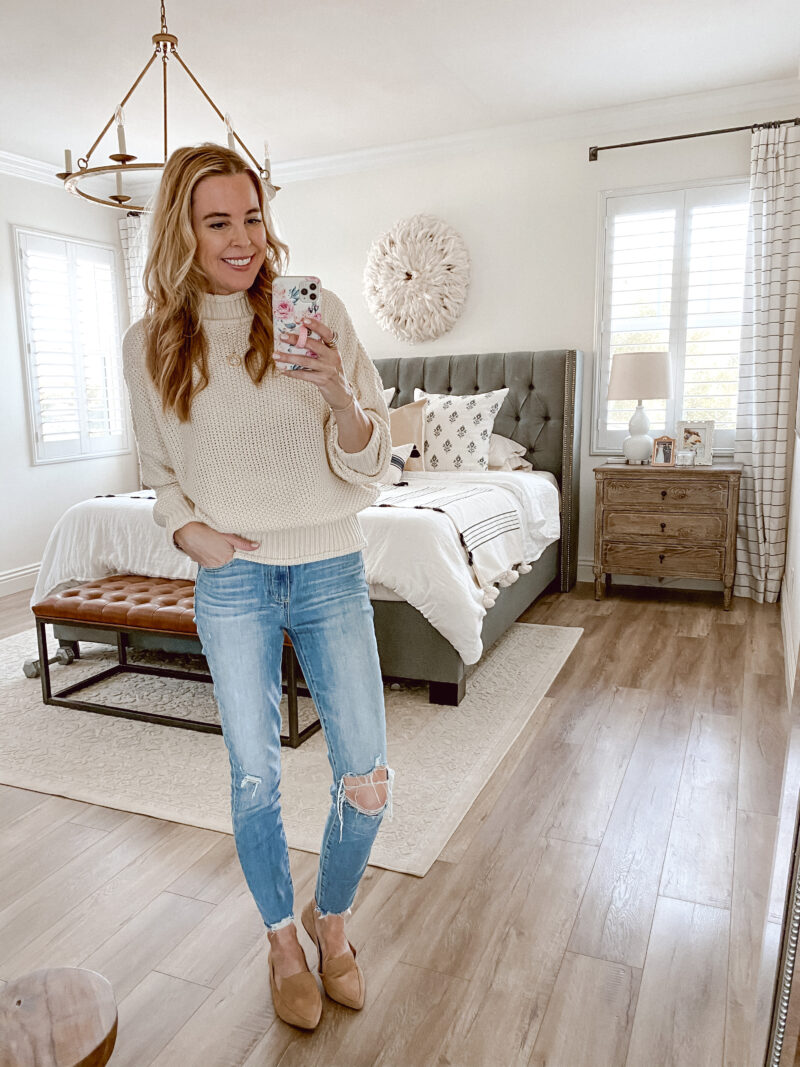 This sweater is oversized by design so you can stick with your usual size. I am wearing a size small. I like that it still sits nicely at the waist. My jeans are from the Nordstrom sale.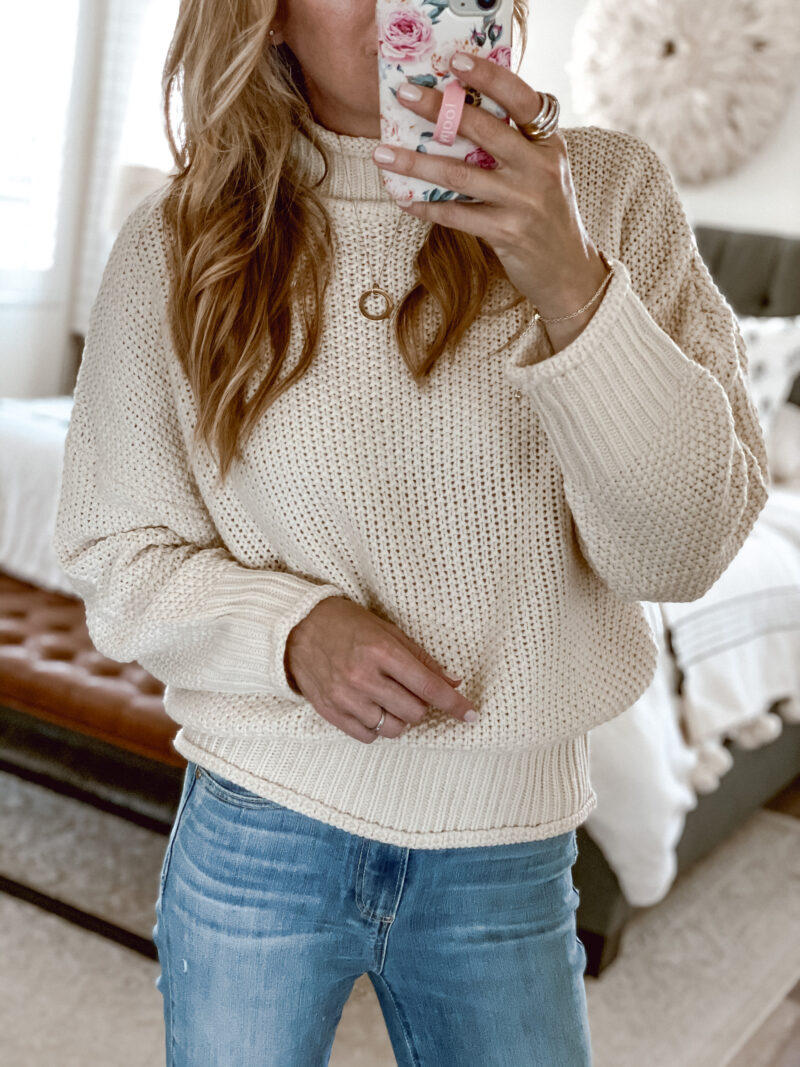 This sweater looks slouchy but not messy. A five star Amazon find.
My favorite hair scarves are part of Prime Day. So cute with neutral outfits.
FAUX LEATHER STEAL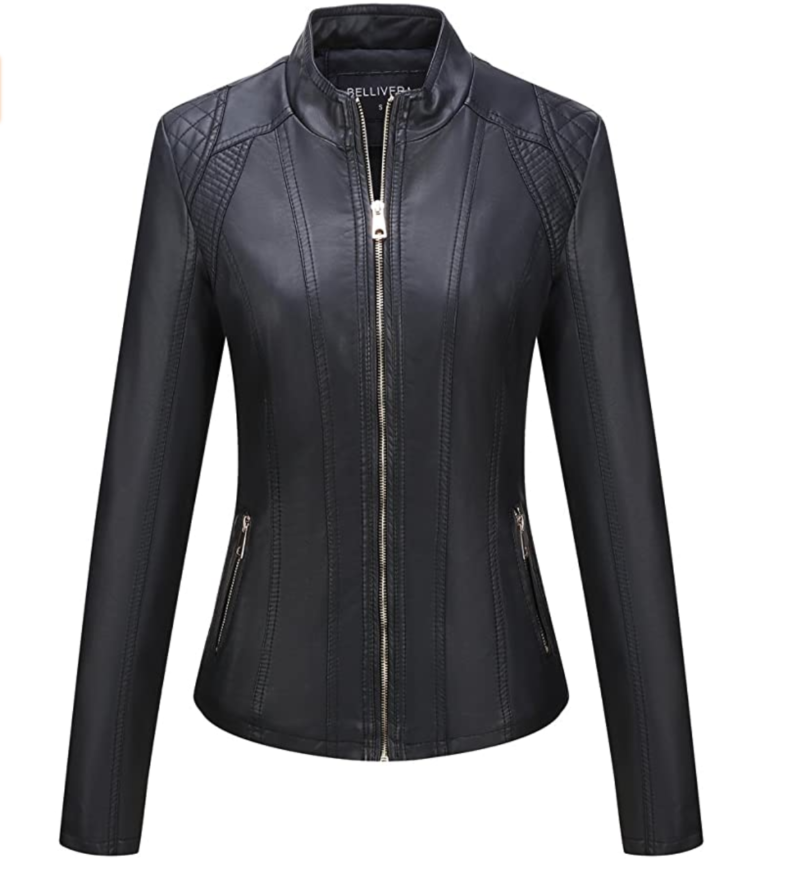 This daring jacket (also a motto version) is less than $30 during Prime Day!
MORE SWEET PRIME DAY DEALS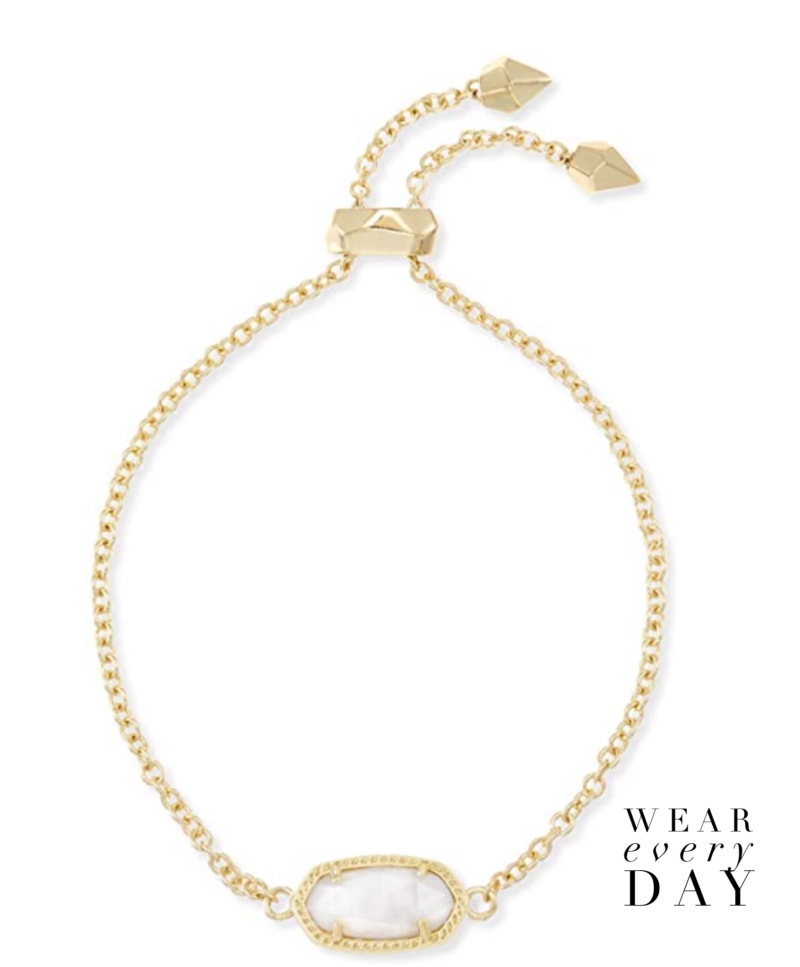 This little number is the bracelet I wear every single day (thank you, Jess). I either wear it with layered wraps or on its own. I adore it and it's part of Prime Day. Just a beautiful gift idea.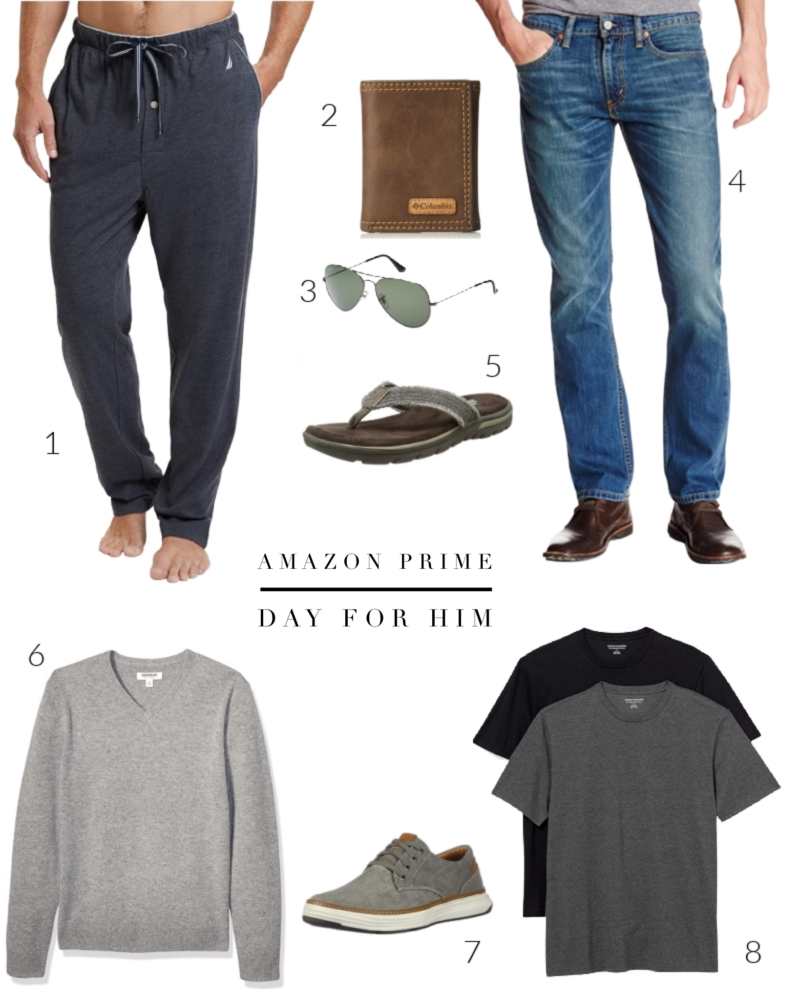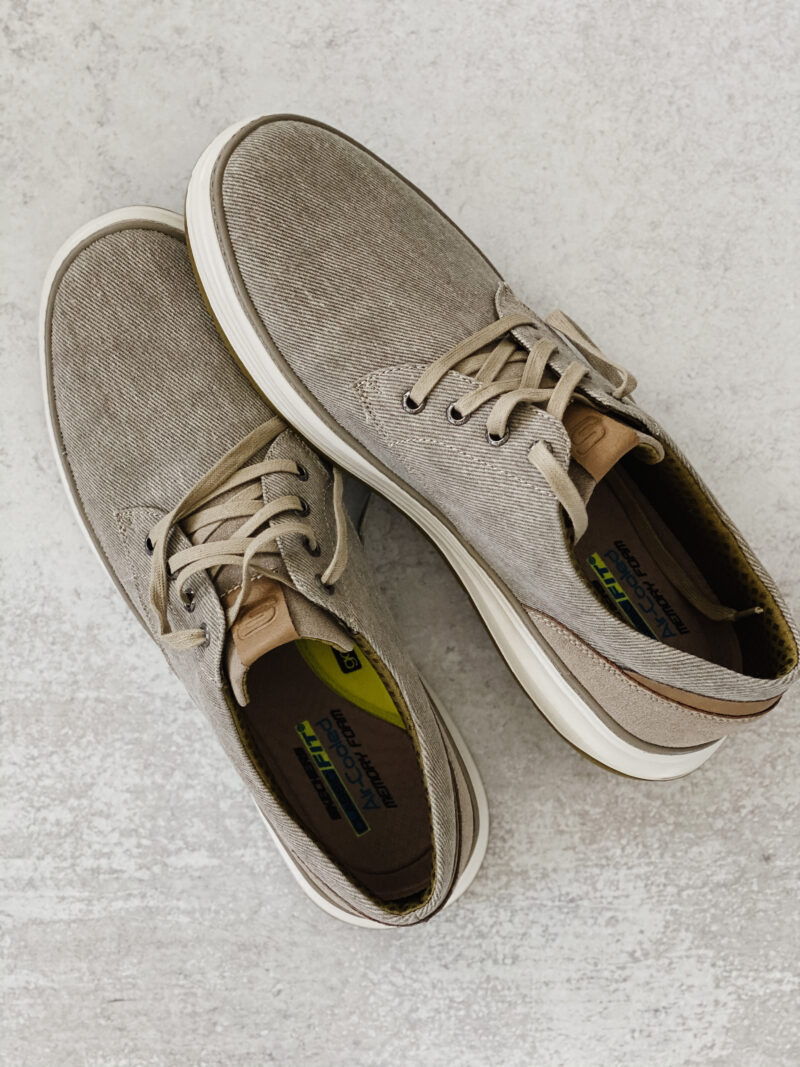 My husband loves these. They are super comfy and a great price.
MORE FASHION DEALS
You can shop all of the Amazon brand fashion deals for men and women here.
AT HOME WITH AMAZON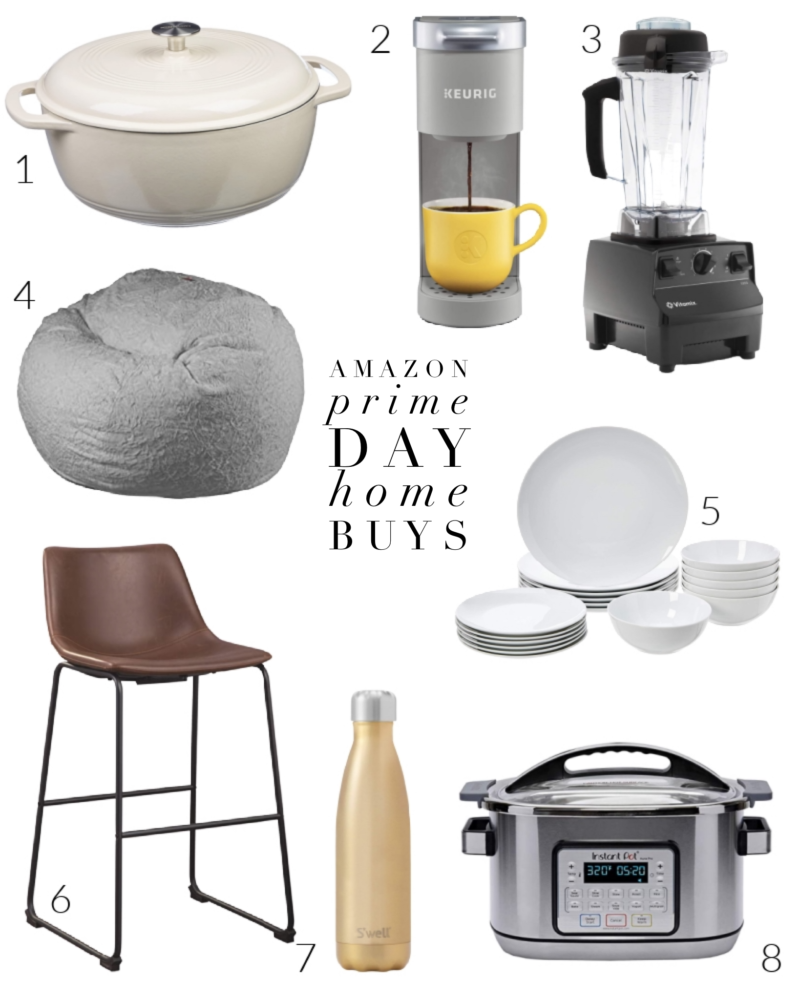 The Frame TV is 20% off in all sizes. If you're in the market for a new TV this may be a nice opportunity to take a look.
Air Pods are 28% off and make for a wonderful Christmas gift. Air Pods Pro (game changer if you do a lot of work calls) are 20% off.
LOOKING TO THE HOLIDAYS
Here are a few more finds that would all make amazing gifts. Some are a part of Prime Day and some are just great deals.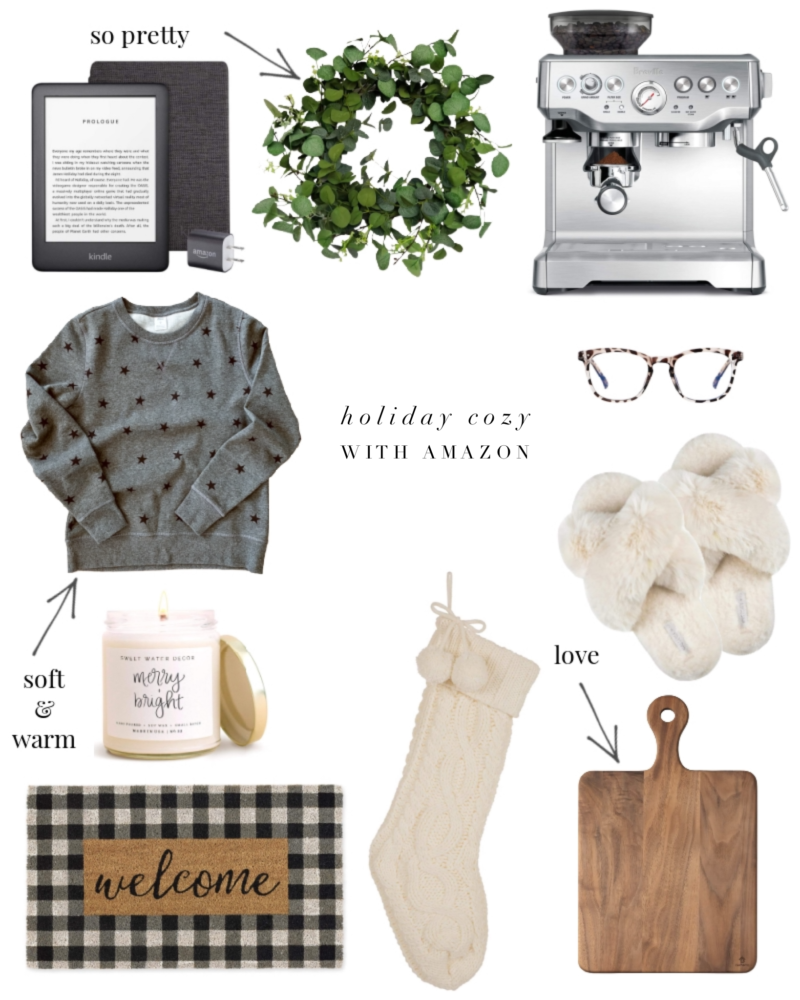 Check out more of the tech deals here. They start at $9.99. You can shop all of the Prime Day deals here.
I hope this helps you navigate Amazon a bit more easily over the next couple of days. It can be a daunting task. If you are looking for a deal on something specific please let me know.
Make it a great day.