Recently a reader asked if I have a post with all of our artwork in it. What a great idea for a post. Thanks to her it is all rounded up into one spot. I hope this is helpful with sourcing. You'll see a mix of high and low as well as sentimental pieces. That pretty much sums up my decorating style.
COME ON IN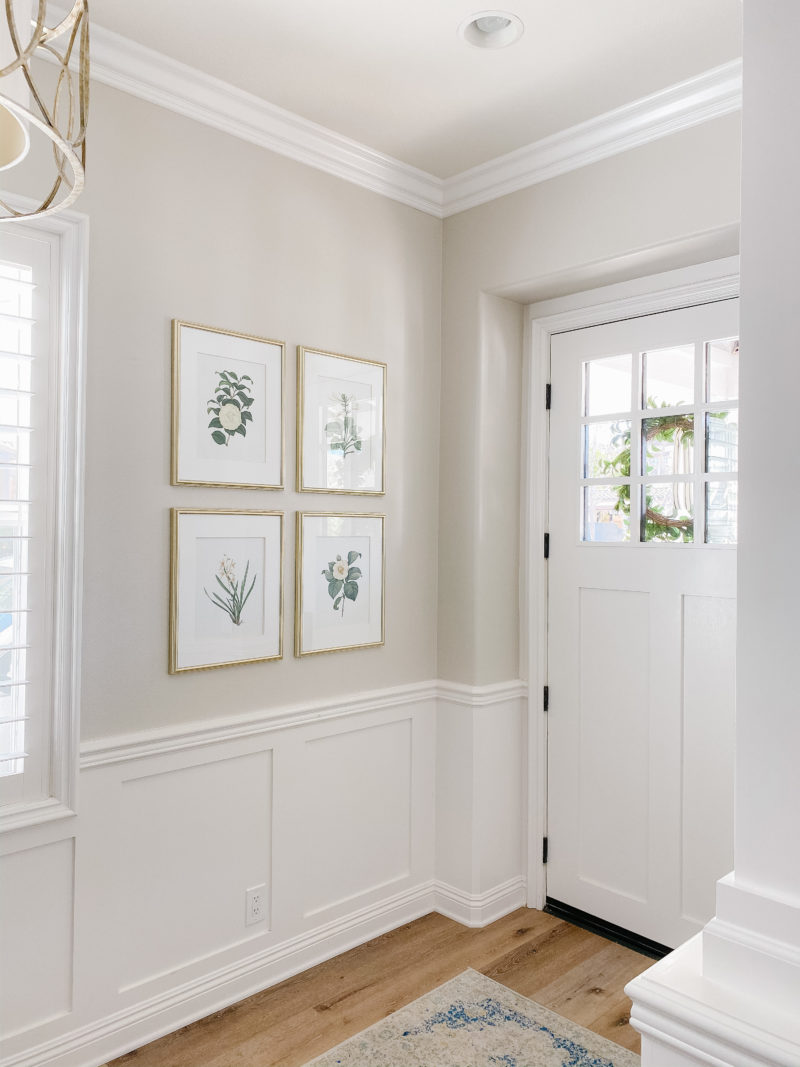 A symmetrical grouping of four frames is a nice way to fill a medium sized wall. It works well here because the molding fills the visual space below. This area has a lot of windows and natural light so I wanted to mimic all of that with a set of botanical prints. Plus they are a great neutral.
This set was an Etsy find. An inexpensive project and I still love the way it looks in our entryway. You can download and print this set for only $12. I found my frames at a local HomeGoods but these are very similar.
LIVING ROOM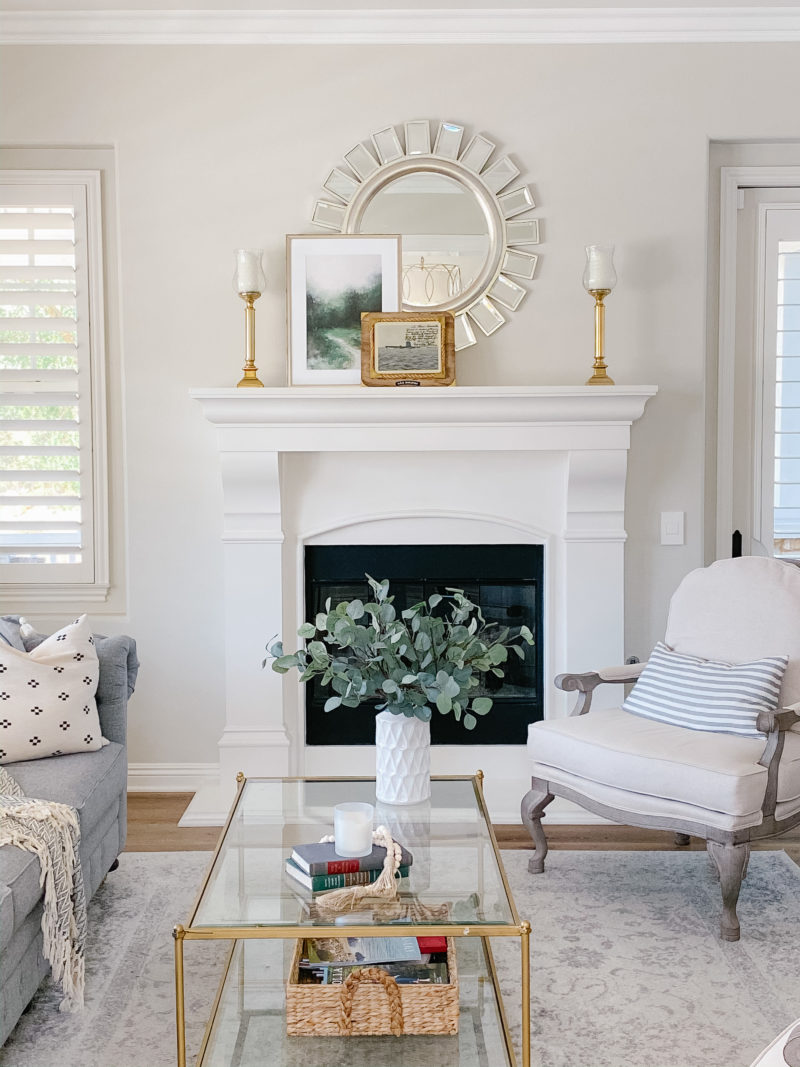 I've kept our mantel very simple as of late. One of my favorite artists ( I have used her work throughout our home) is Sarah Nightingale. Her gorgeous artwork makes me happy. This one, called Deep Woods, is no exception. I've paired it with a photo of the submarine my dad was on. It has a hand-written note on it and I love having it in this room.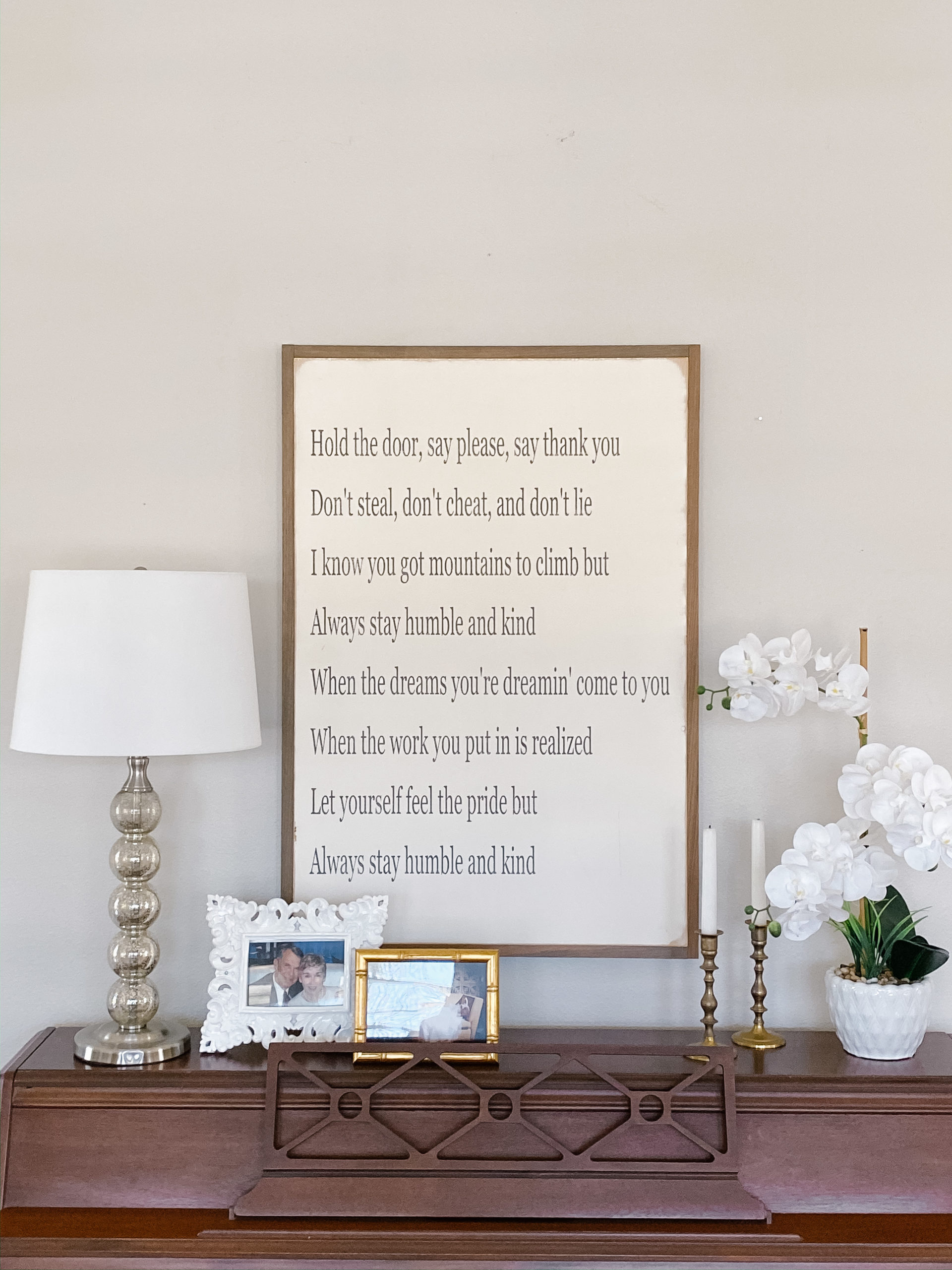 This was a custom piece from Between You & Me Signs. This song (originally a mother's prayer) has always been very meaningful to us. Their shop has such amazing pieces.
ON A BIG SCALE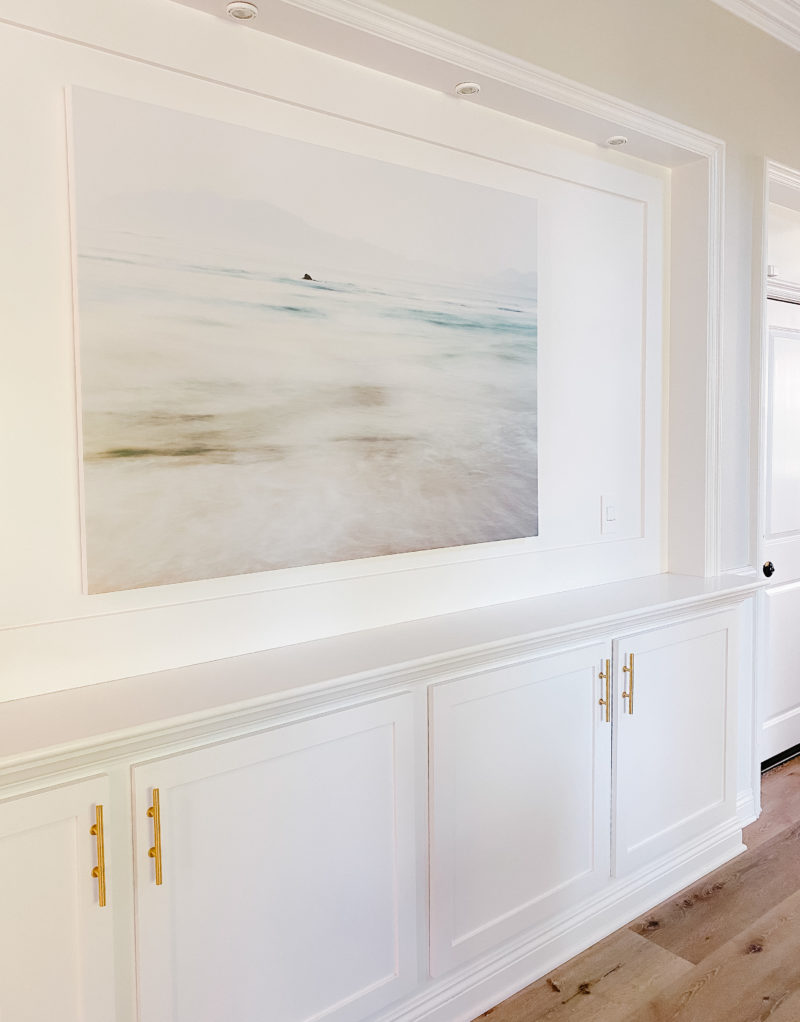 We fell in love with this oversized piece. The colors are muted and soft and it is the beach where we got engaged.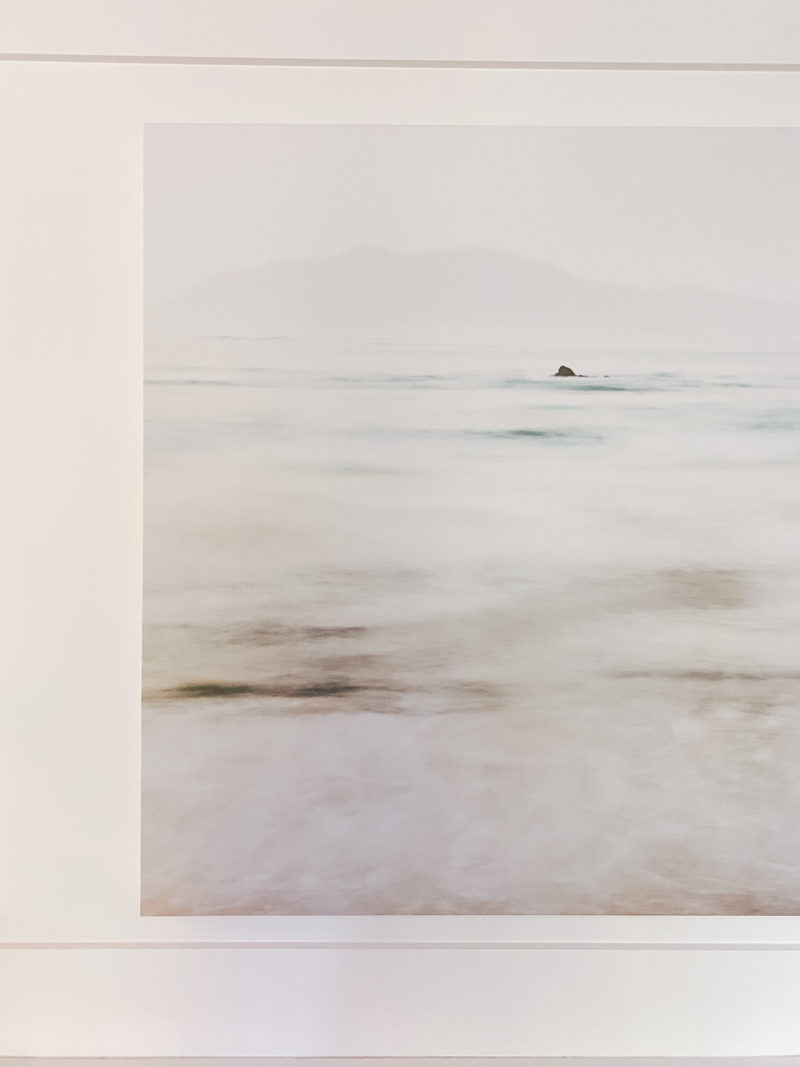 We have loved this one since the moment in arrived. And while it is in a prominent spot in our home, the neutral colors keep it easy to decorate around.
HALLWAY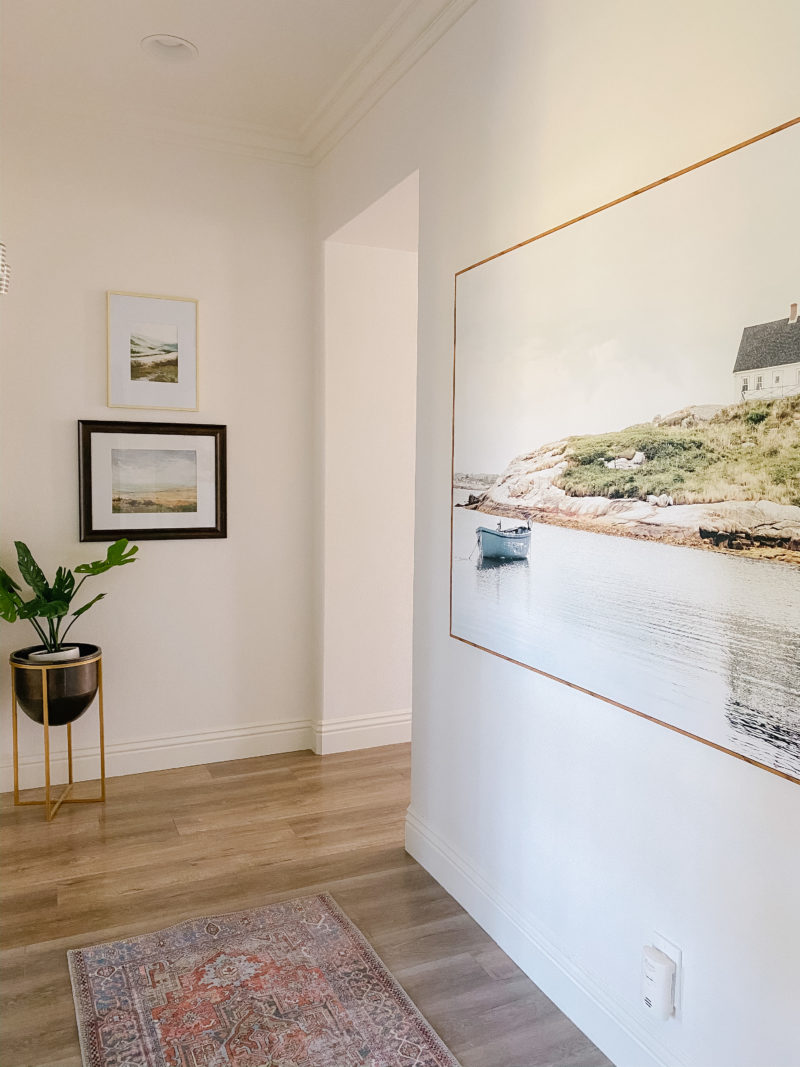 Moving upstairs, I wanted all of the artwork in this hallway to be in the same color palette. I think using all landscape prints helps unify the space, too. The two smaller ones are again from Sarah Nightingale. I popped both of them into frames from Target. The larger piece was a lucky HomeGoods find. I almost threw my body on it the second I spotted it. I really love the back east, coastal vibe it has. The rug brings out the warmer tones in all of these which I like.
Aren't they pretty? I just adore them. They are called Grand West and River's Edge.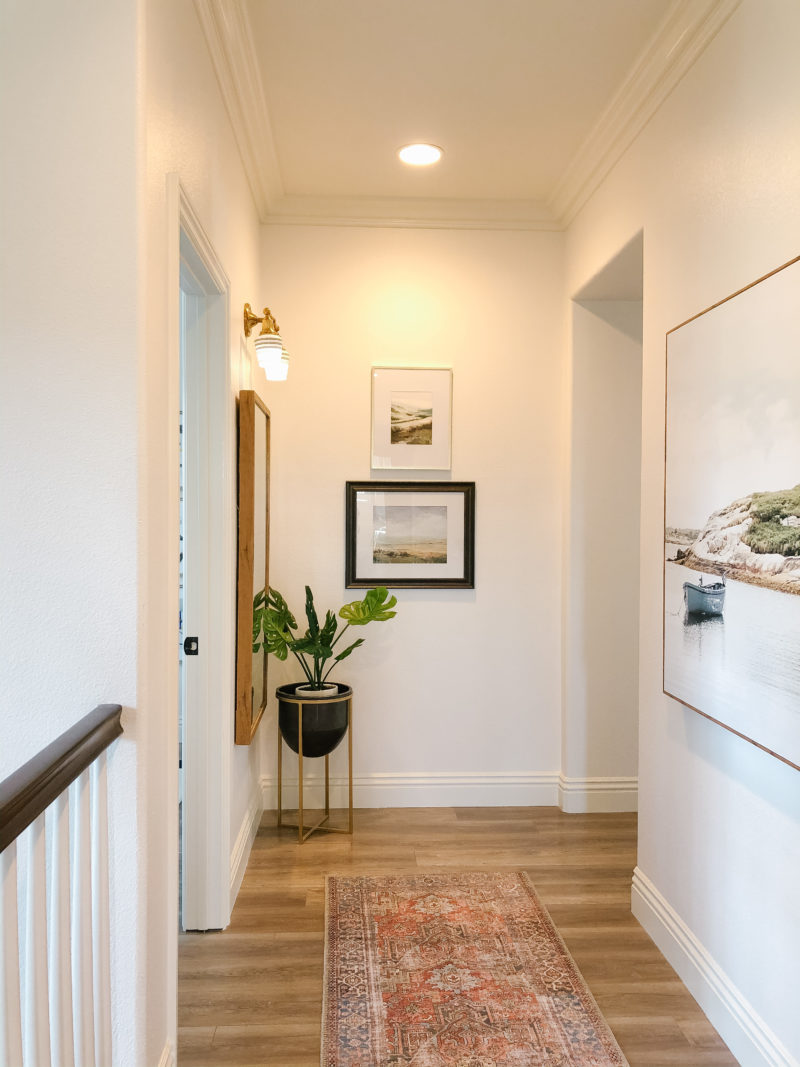 OUR SON'S ROOM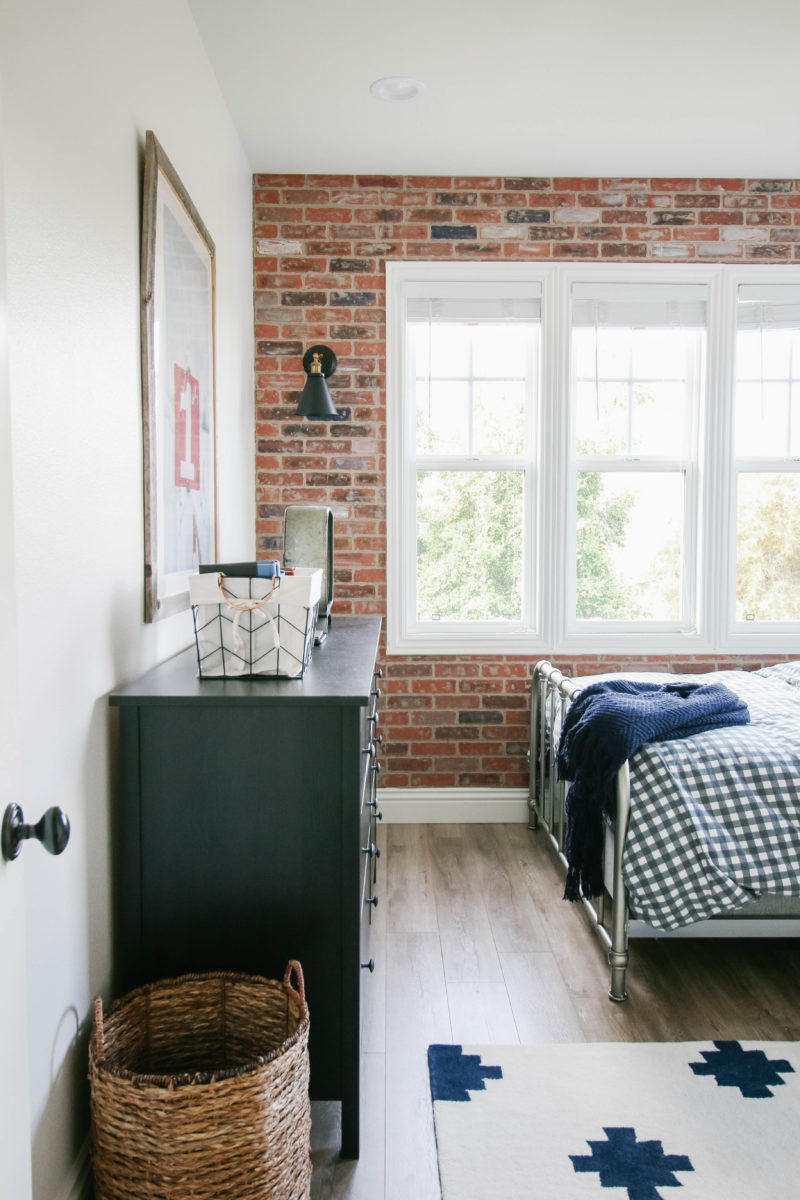 My son's room has a large bold print from Minted. It is set in a reclaimed wood frame to give it a rustic feel.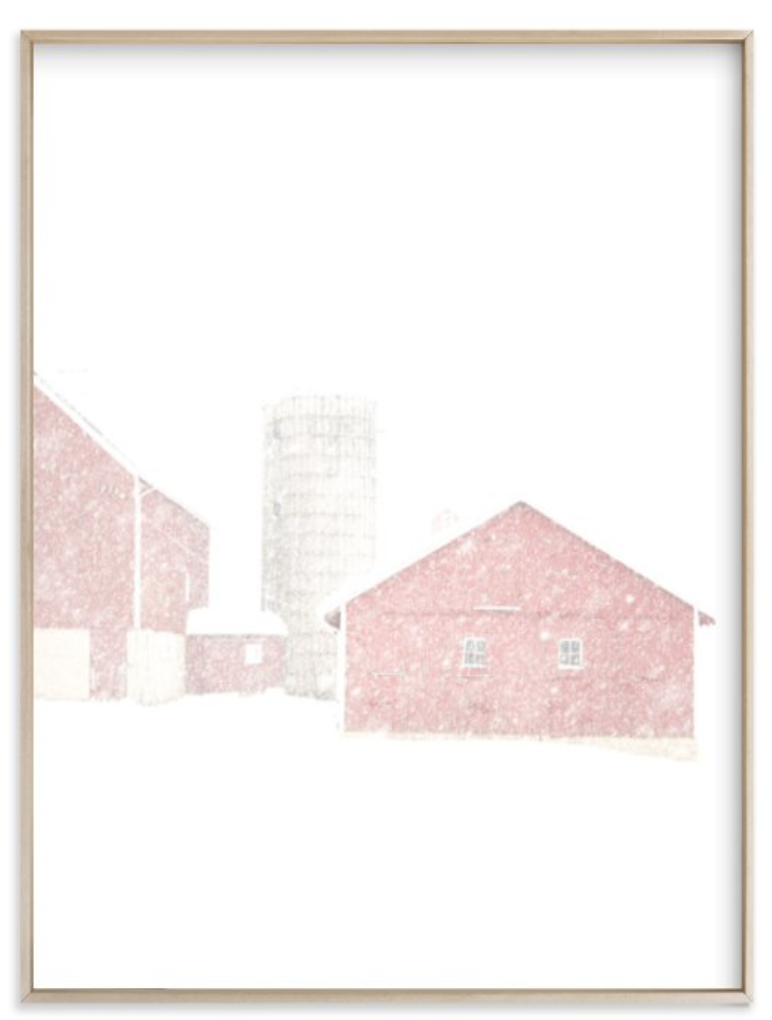 Our print is no longer available, but this one has a similar vibe. I think a pop of red looks so great in a boy's room.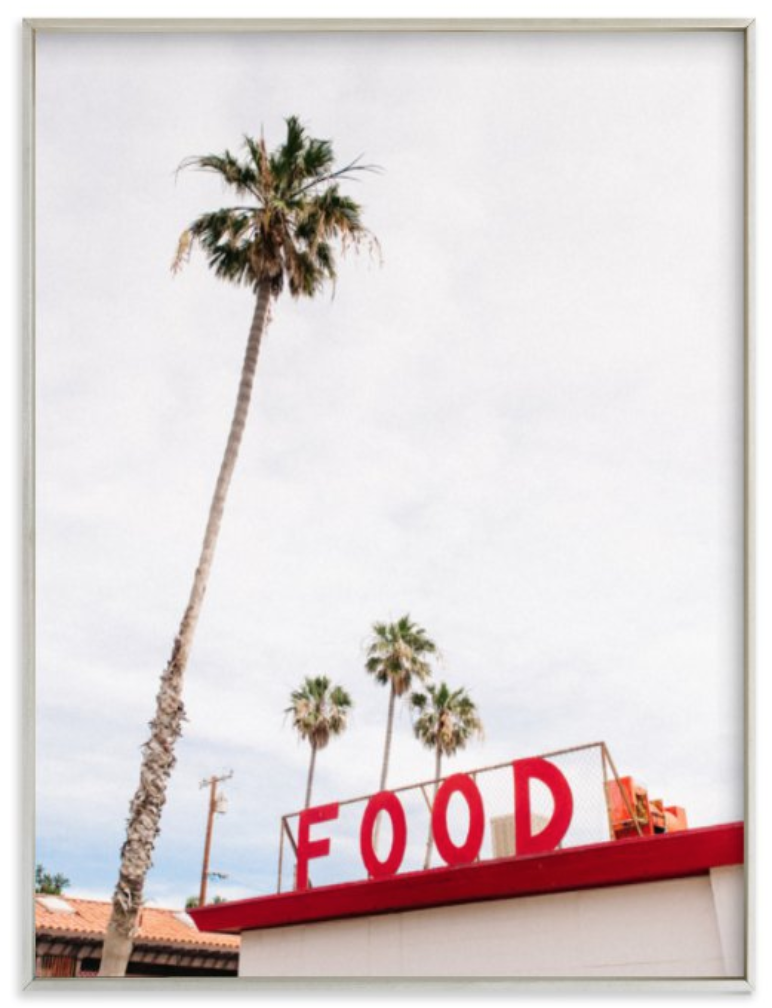 Another fun choice. Minted has so many great art prints to choose from.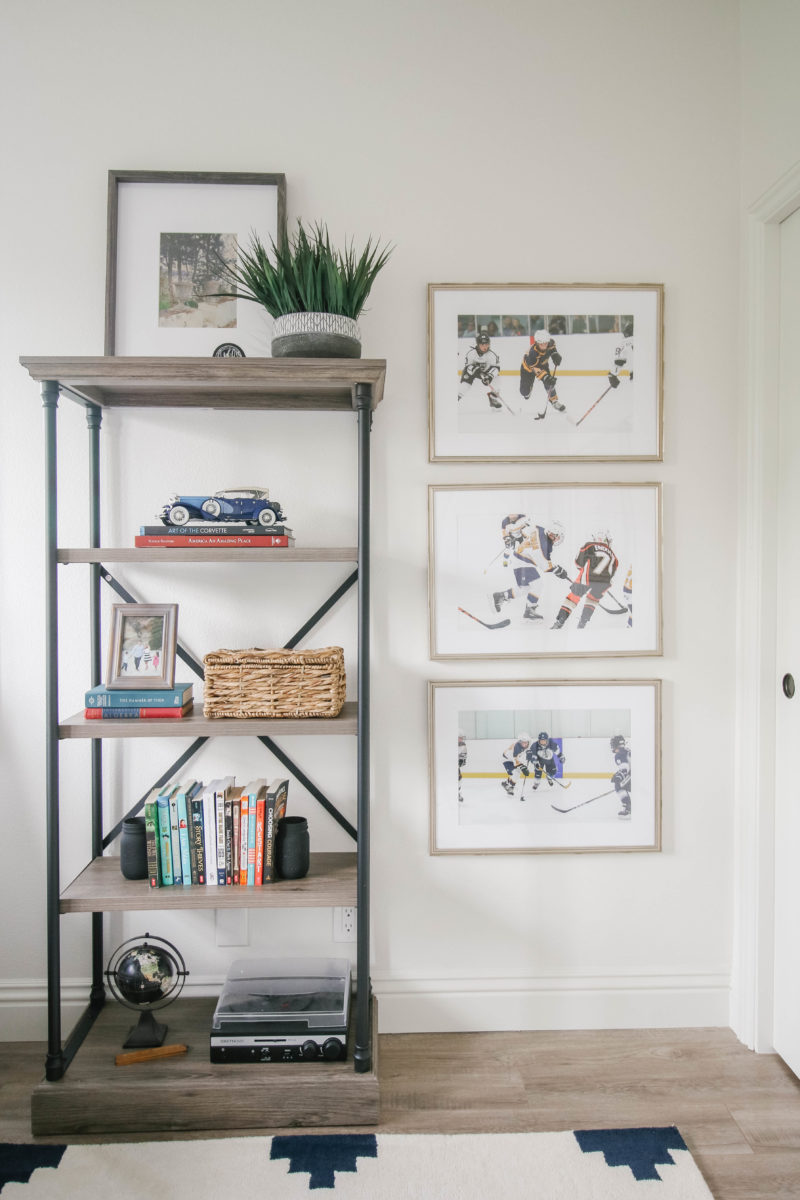 On this side of the room we used Framebridge to frame three of his hockey photos. We've been blessed to be on a team with a photographer (one of the parents) who captures wonderful photos of the players. Treasures for sure. Framebridge is a favorite of mine because you just upload the digital file and they take care of the rest.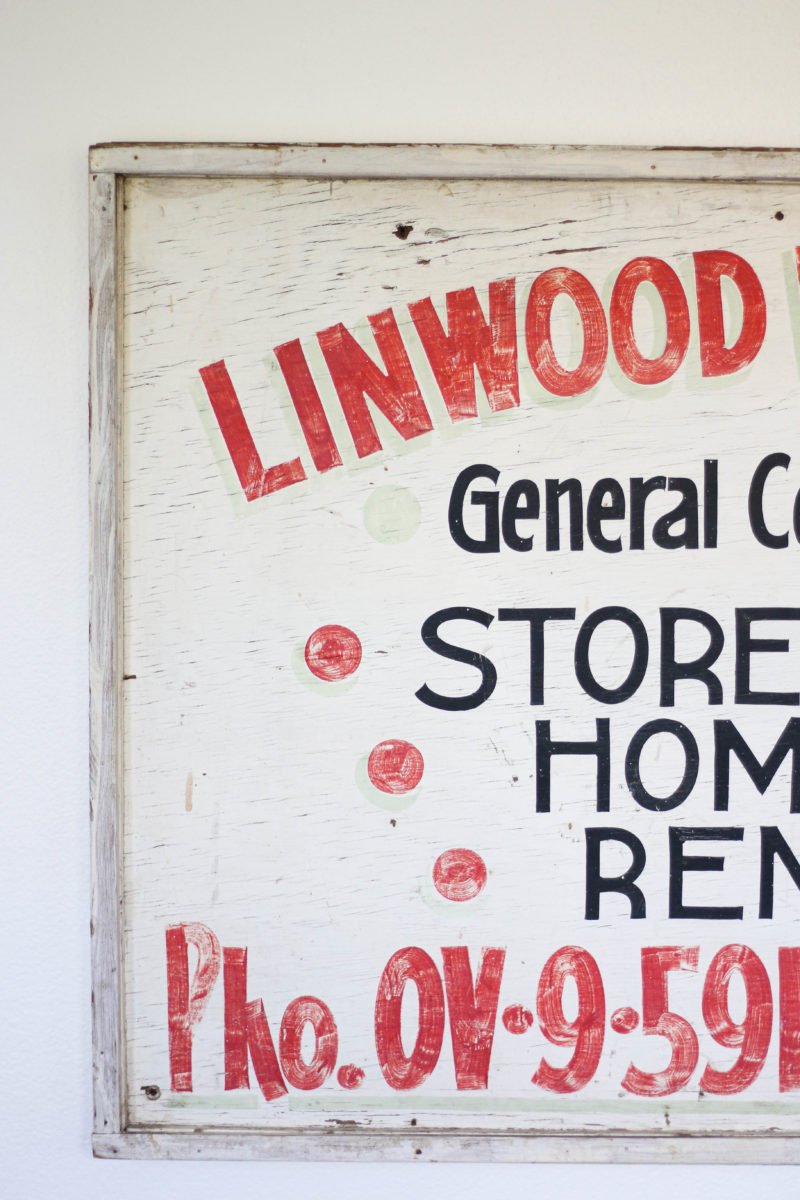 And don't overlook family treasures that may be stored in a garage or attic somewhere. This sign belonged to my grandfather (he was a contractor and this was his sign to advertise) and my son loves having it on his wall.
OUR DAUGHTER'S ROOM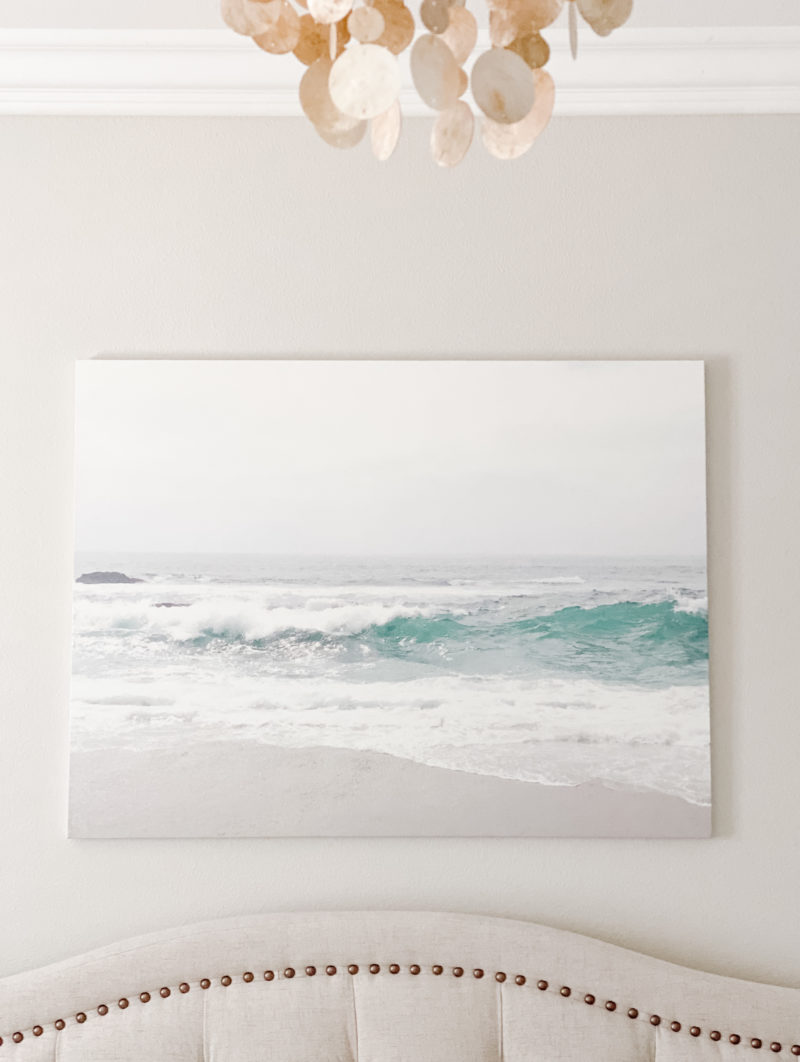 From the time she was a baby, our daughter has loved the beach. She would spend all of her time there if she could. This was a photo we snapped while she and her friends were enjoying time in the water. We just used an online service (Canvas Champ) to blow it up and stretch it on canvas. An inexpensive way to add artwork to any room.
PLAYROOM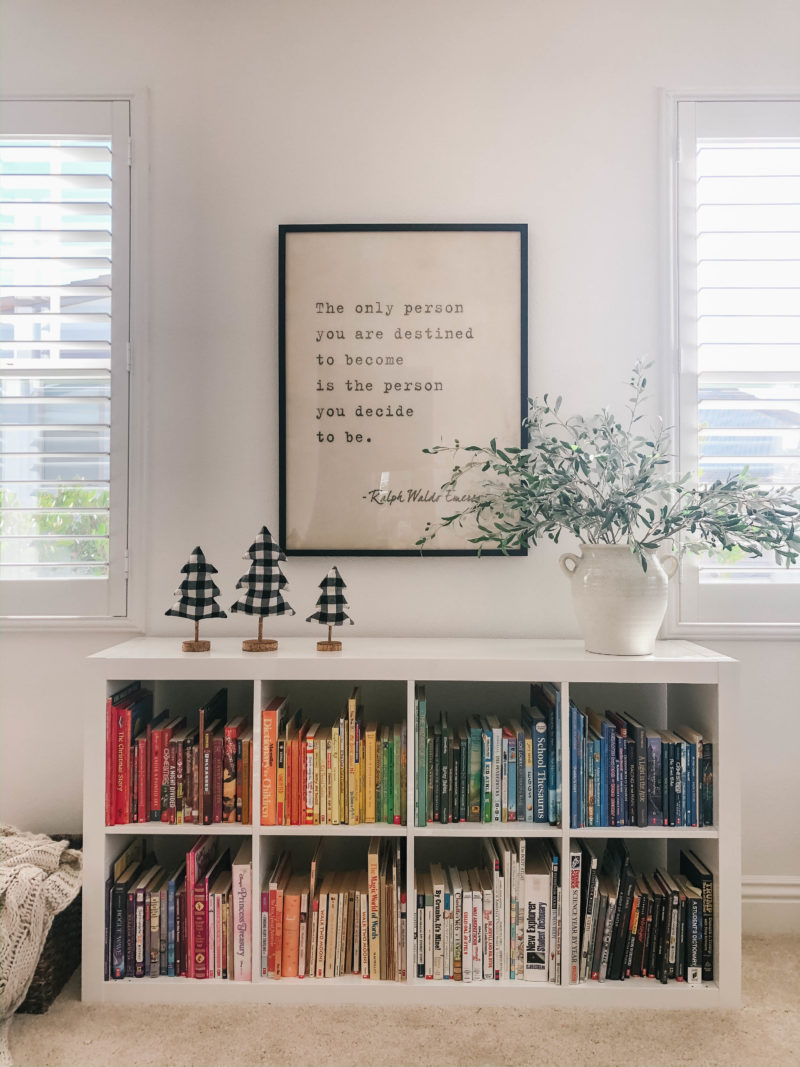 In the playroom, I hung this piece from Restoration Hardware Teen. It's not only a quote my husband and I have always loved, but it is done in such a way that went perfectly with the design of this space. I would love to hang a brass art lamp over it one day.
MASTER BEDROOM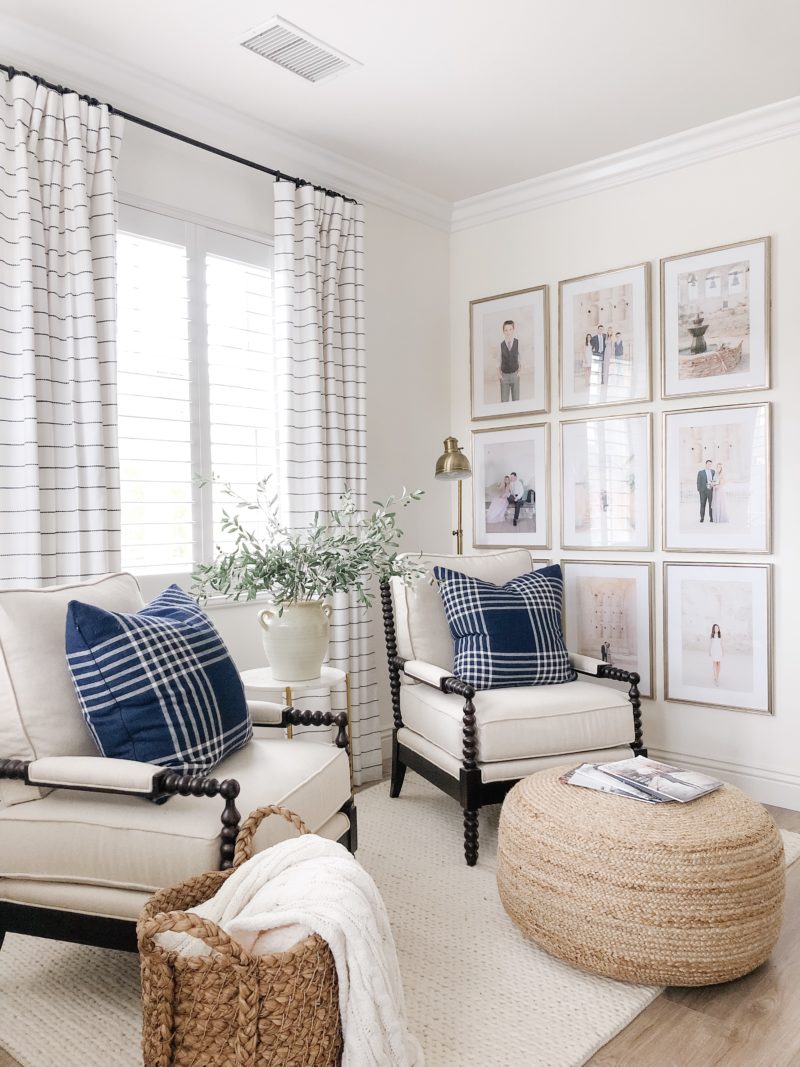 Our master bedroom is another place where we used Framebridge. These were photos we took for our 15th wedding anniversary. We had been going through a tough time with the loss of my dad and these photos were special to us. I worked with Framebridge on this wall, but you could easily recreate a similar gallery wall with frames from Ikea or Target.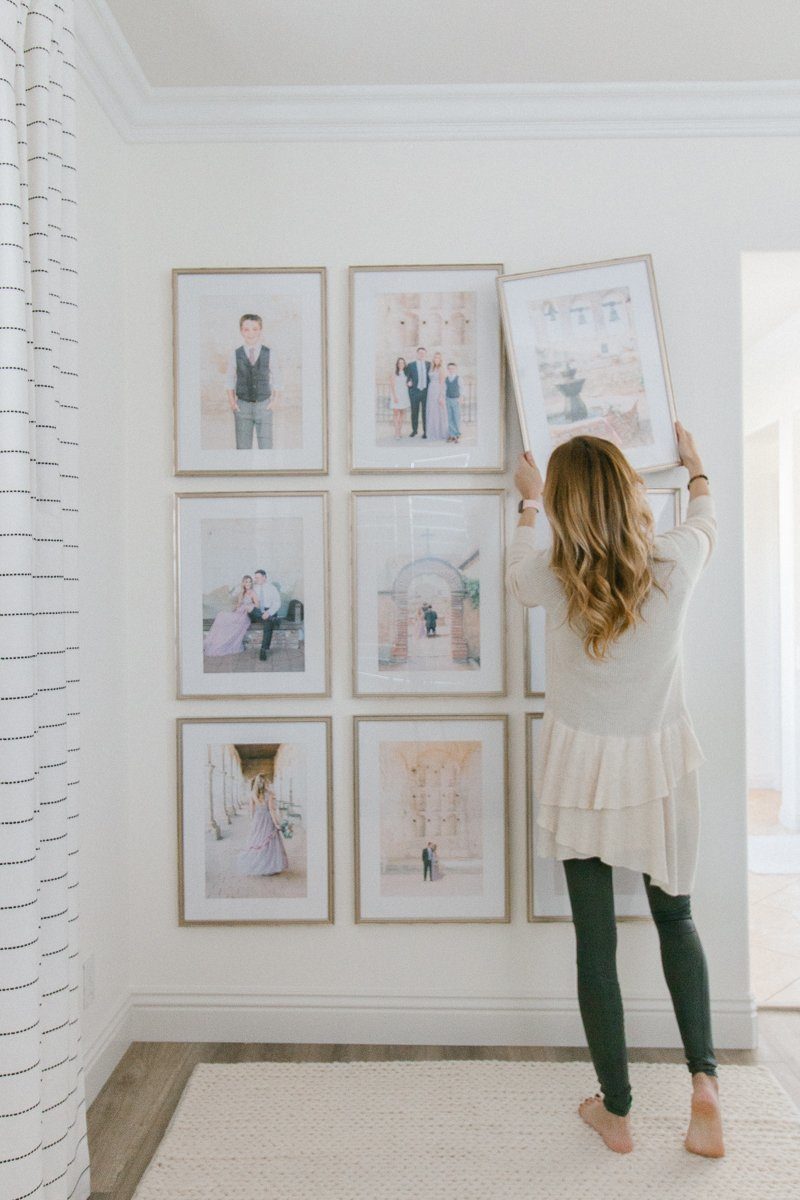 Definitely my favorite wall in our home. The photos were taken by my friend Elizabeth Johnson. She is so talented.
PRETTY CHOICES
I rounded up some of the pieces that have caught my eye recently. These are all so pretty.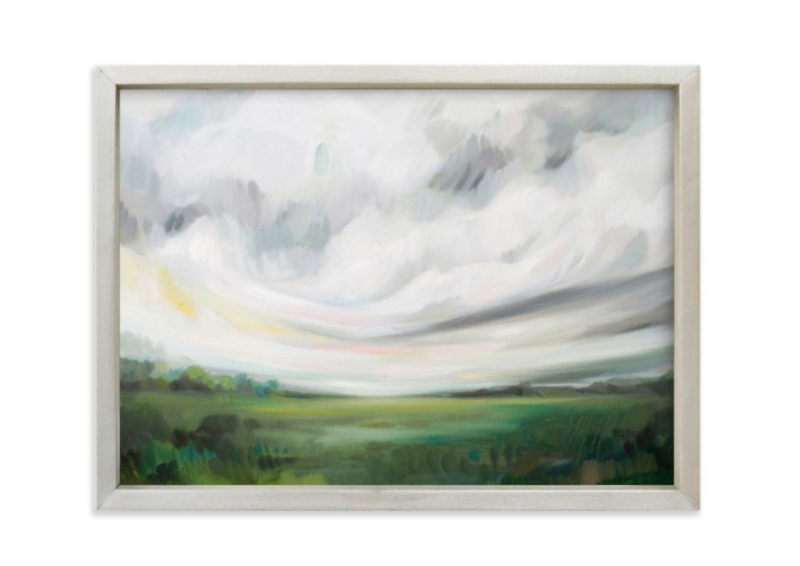 Artwork is something so personal. I have always felt that the piece needs to make you smile and feel something. Maybe it's a framed piece of artwork from your child or maybe it's an investment piece that brings you great joy. No matter what, art on your walls has the power to transform the look and feel of your space.