Summer means more time outside. And yes, while it's hot, it's still so much fun to enjoy family moments outdoors. We have been living on our back patio and getting creative with ways to stay cool. I partnered with Walmart to share some of our favorite ideas for building memories as a family. Plus, the kids love having their friends over to enjoy as well.
BRING ON THE GAMES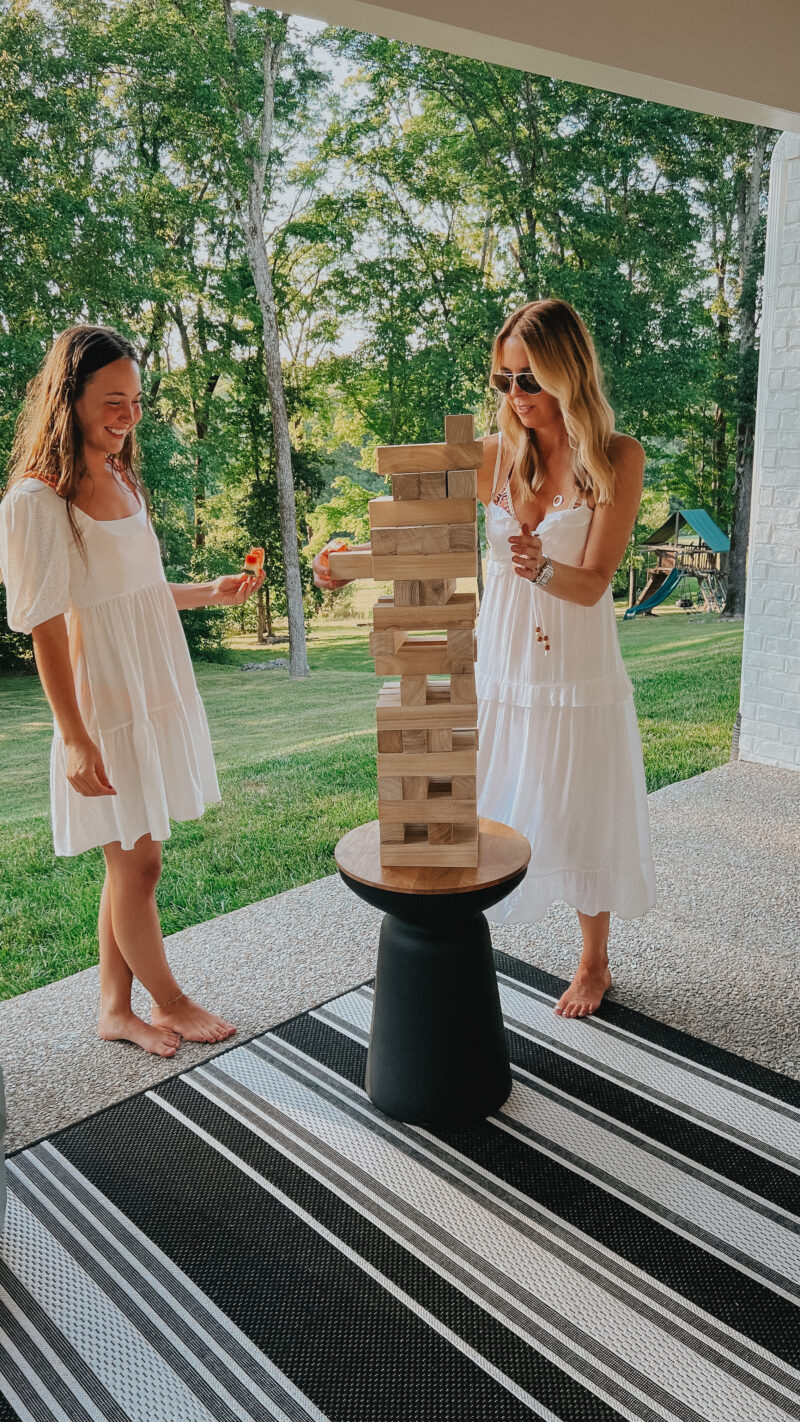 Bring on the backyard games. Can you tell by the look of concentration on my face that I might be a tad competitive? And then there is my daughter who smiles through life! The Giant Jumbling Tower is on rollback and currently under $40. Any time we have this set up, people always gravitate towards it. Back to the basics and that makes me so happy. In fact more games like this means less time on screens.
BEAT THE HEAT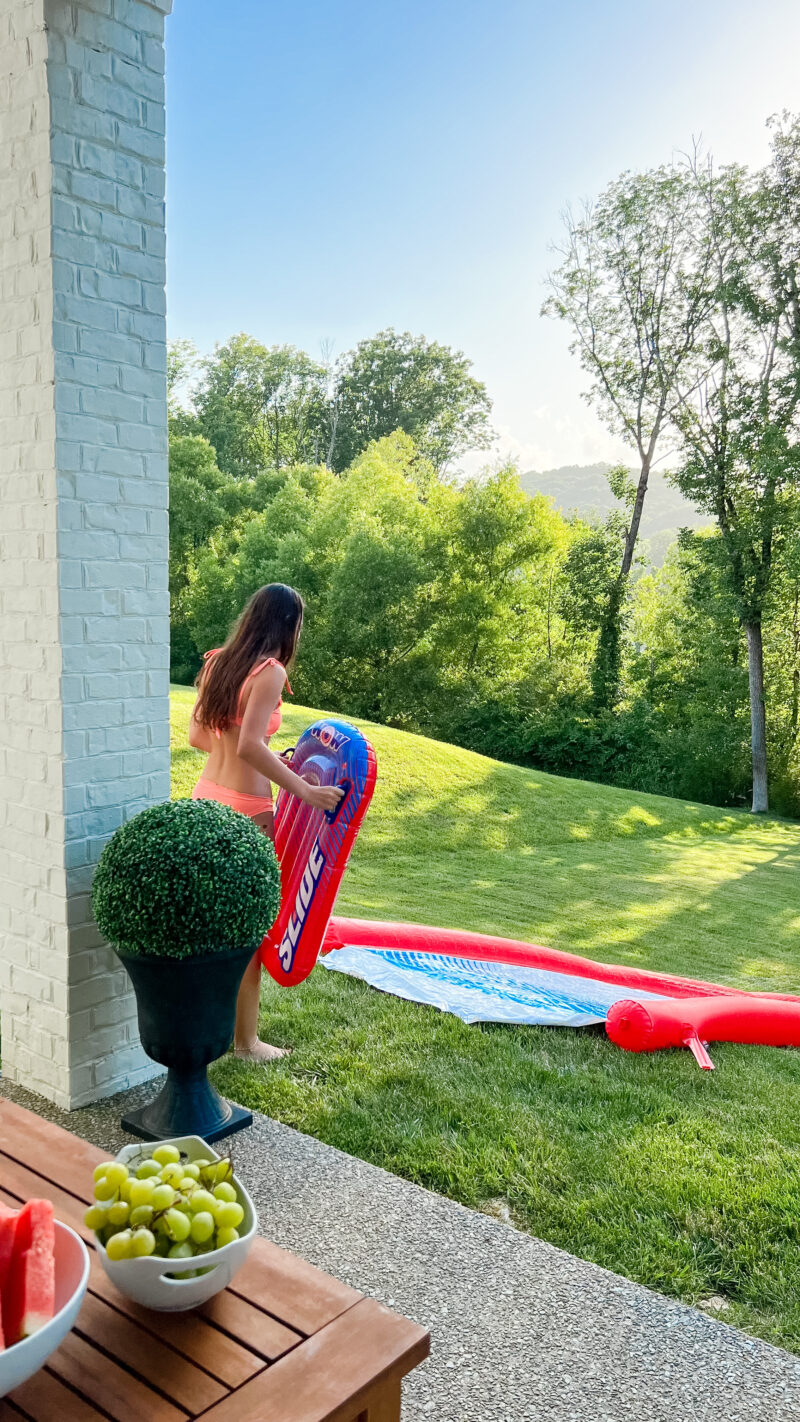 No pool, no problem. We love this slide! It certainly doesn't need to be on hill, but let's just say the kids love the speed when it is. We like that it's extra long. After the kids are done with it for the day, we pull up the stakes, fold it in half and leave in on the covered patio. It's easier than inflating each time.
If you have younger ones, this water table is life changing. We had one when the kids were little. We didn't have the space for anything larger but that didn't matter. It kept them busy for hours on end. I think they played with the water table for over four years. We have so many memories of them at that table. Great investment.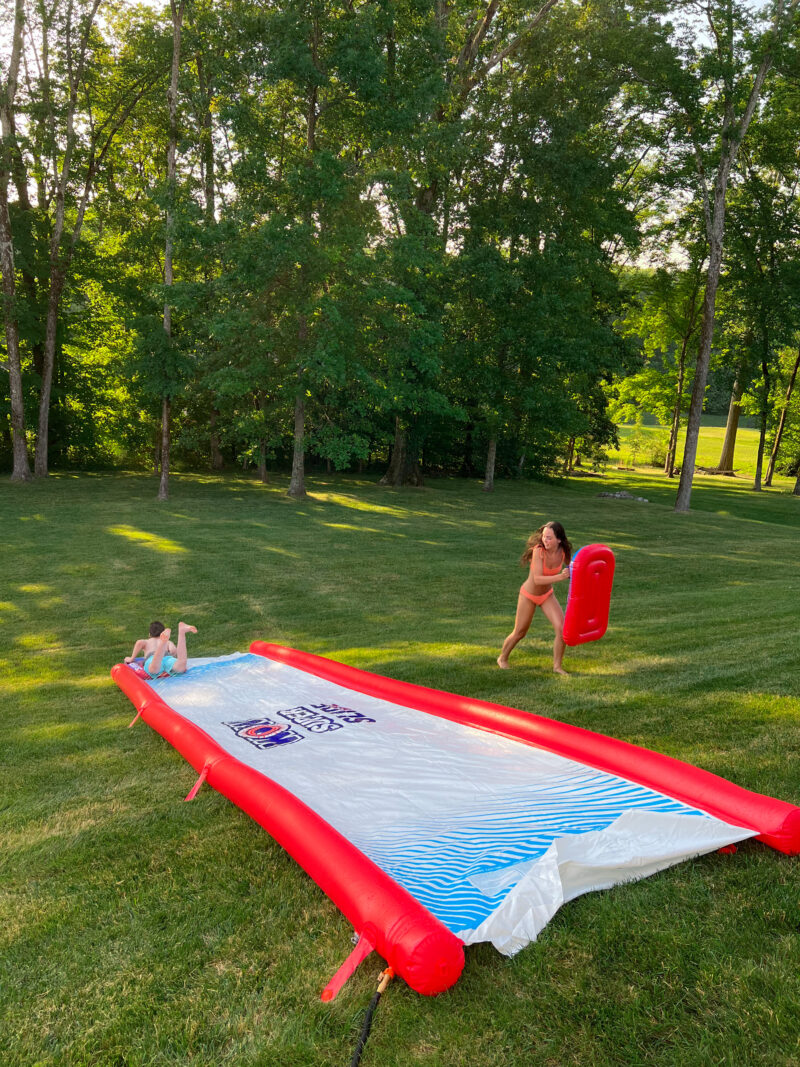 And while most of the time they are going in two different directions, it's these moments that we cherish. Moms of teens, I'm sure you can relate.
KEEP THE FUN GOING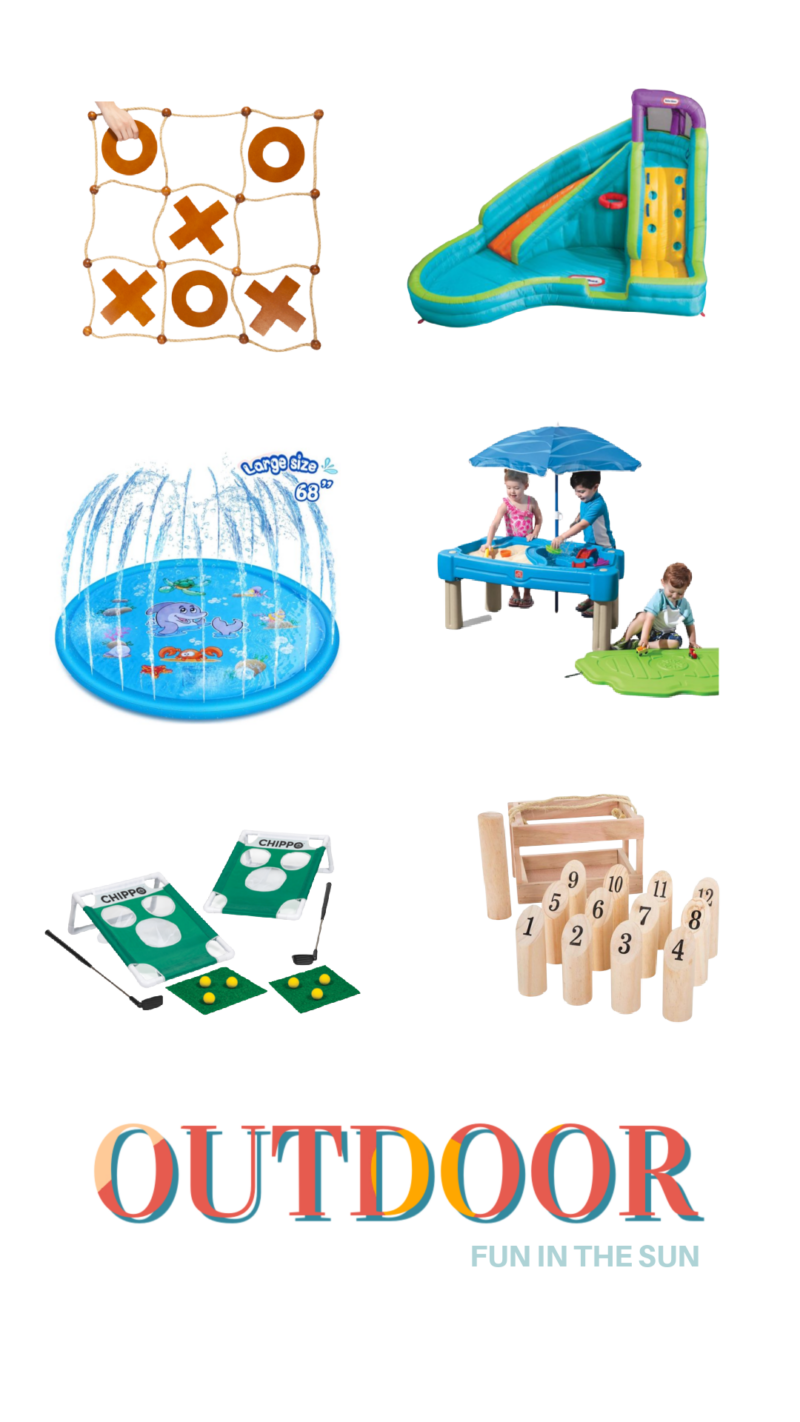 tic tac toe | slide | splash pad | water table | golf | wooden game
I like that the tic tac toe game is easy to store. And I noticed this giant slide is 50% off right now.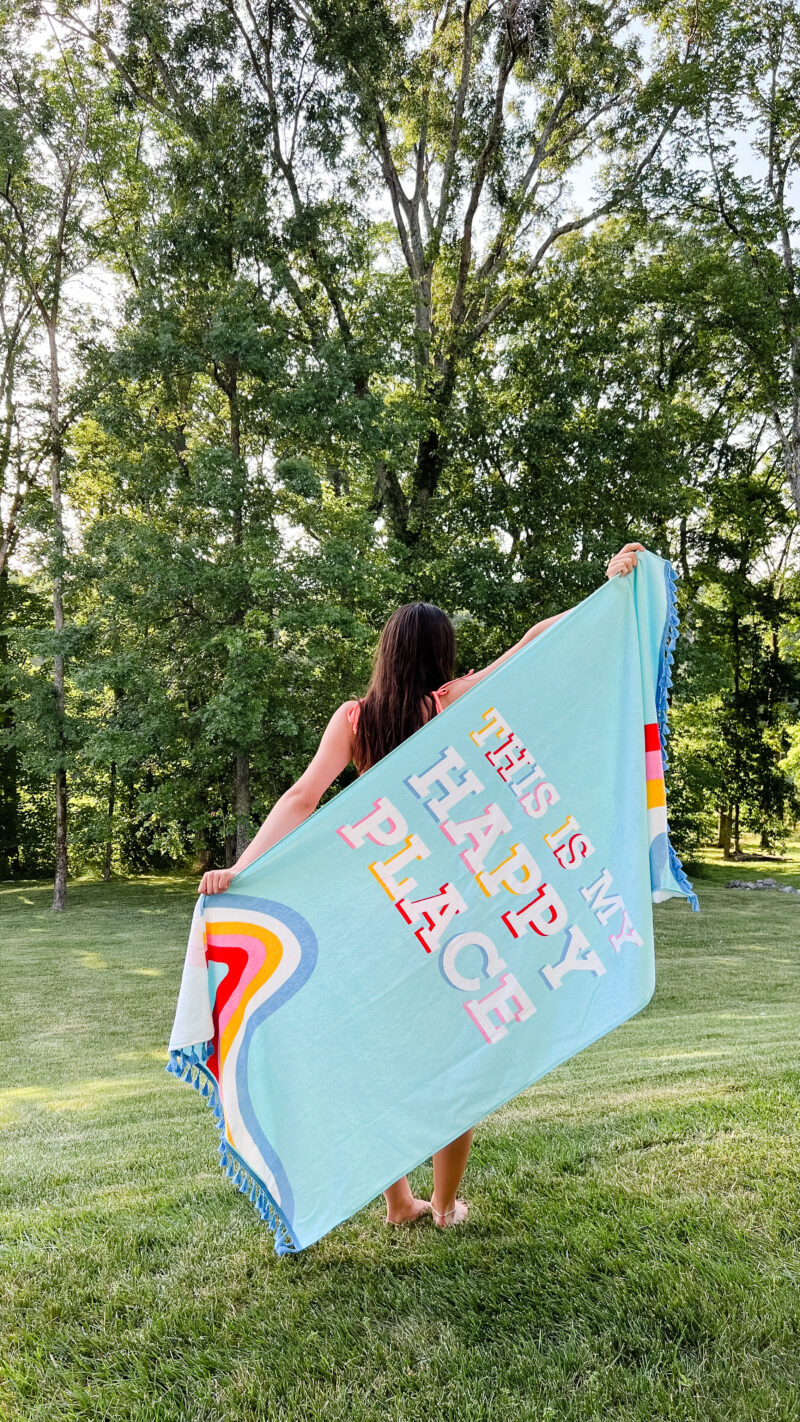 This cutie pie towel is $13 and darn cute. Love the tassel detail. And this photo makes me emotional because this sweet girl has really found her footing here and I am so proud of her.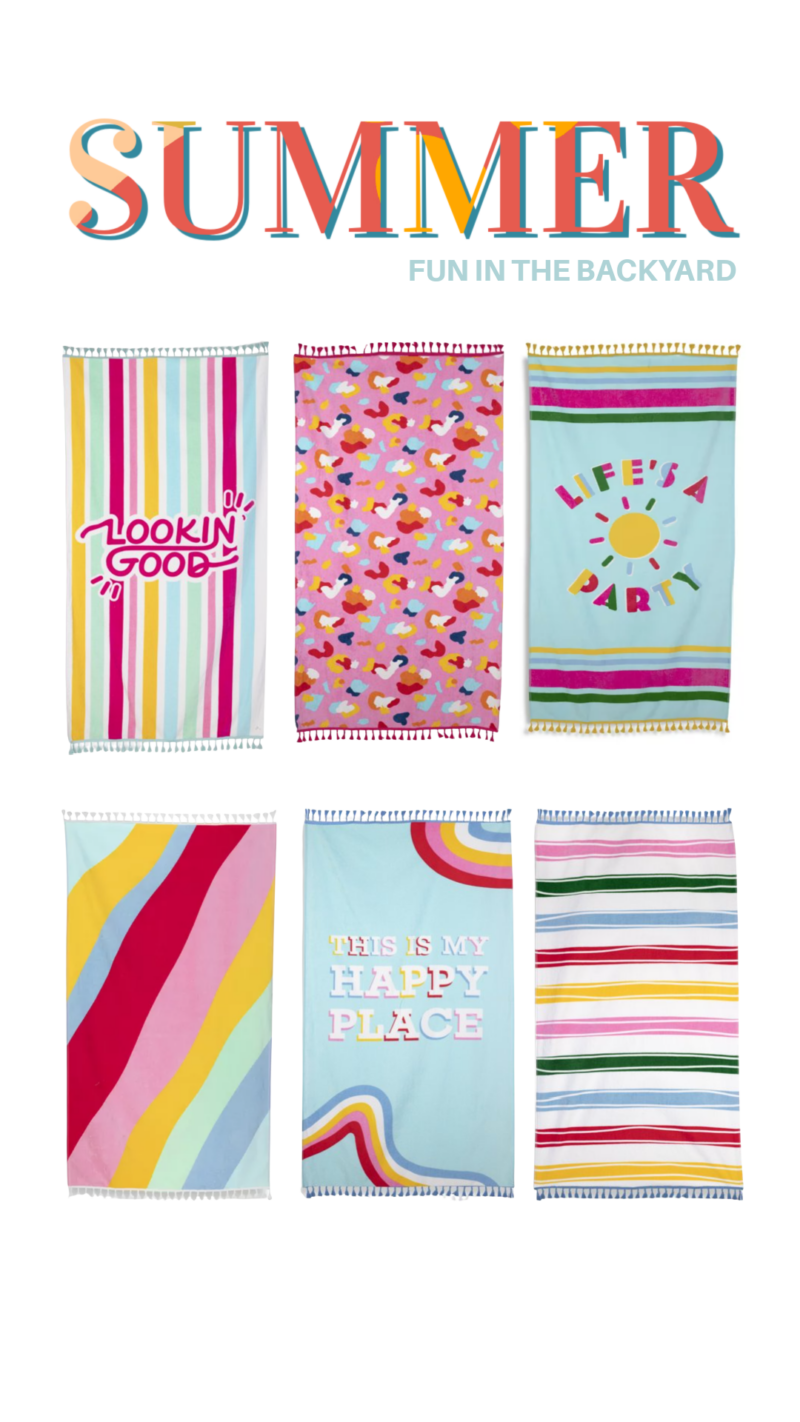 These summer beach/pool towels are darling. They are a fantastic size and come in so many darling prints. We bought a couple to give as gifts this summer. If you have a backyard pool, it would be cute to do a few of these as they all coordinate but everyone would have their own print.
CUTE SUMMER DRESSES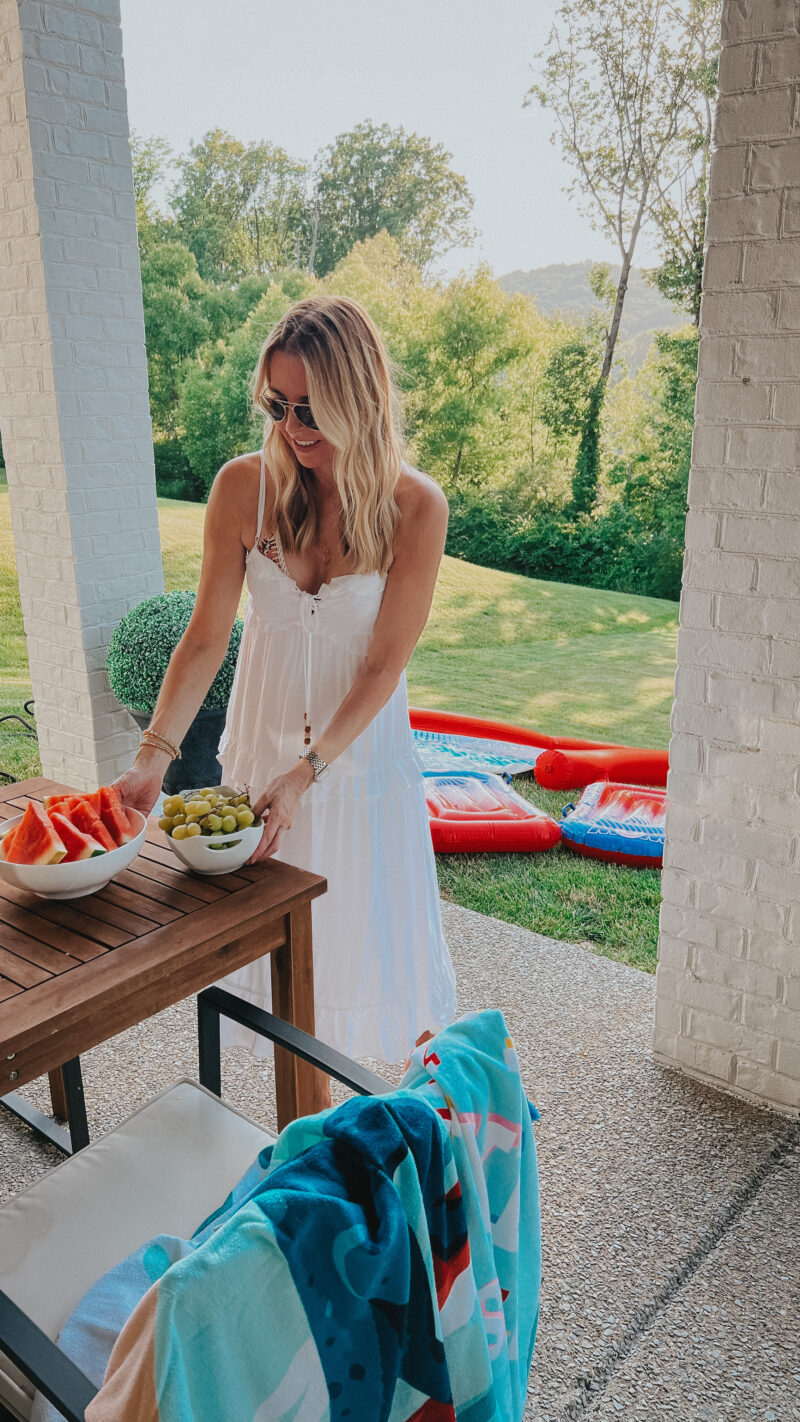 While it is a summer dress, I bought this as a cover up. I really love the boho vibes and the straps are completely adjustable. We've had these serving bowls since the week we moved in and we use them all the time. Summer tip: freeze the grapes before putting them outside. We've also been using this machine to make our own ice cream. It's incredible and allows you to make healthier versions, too.
This is another darling white dress that works awesome as a cover up. It's a tad see through like most cover ups and perfectly cool for hot summer days. It also comes in a pretty pink as well as black. We bought this cooler from Walmart before our trip to Zion (detailed travel itinerary here) and it's been one of our favorite purchases. It keeps things cold up to 7 days and has been awesome to have. It is currently on sale.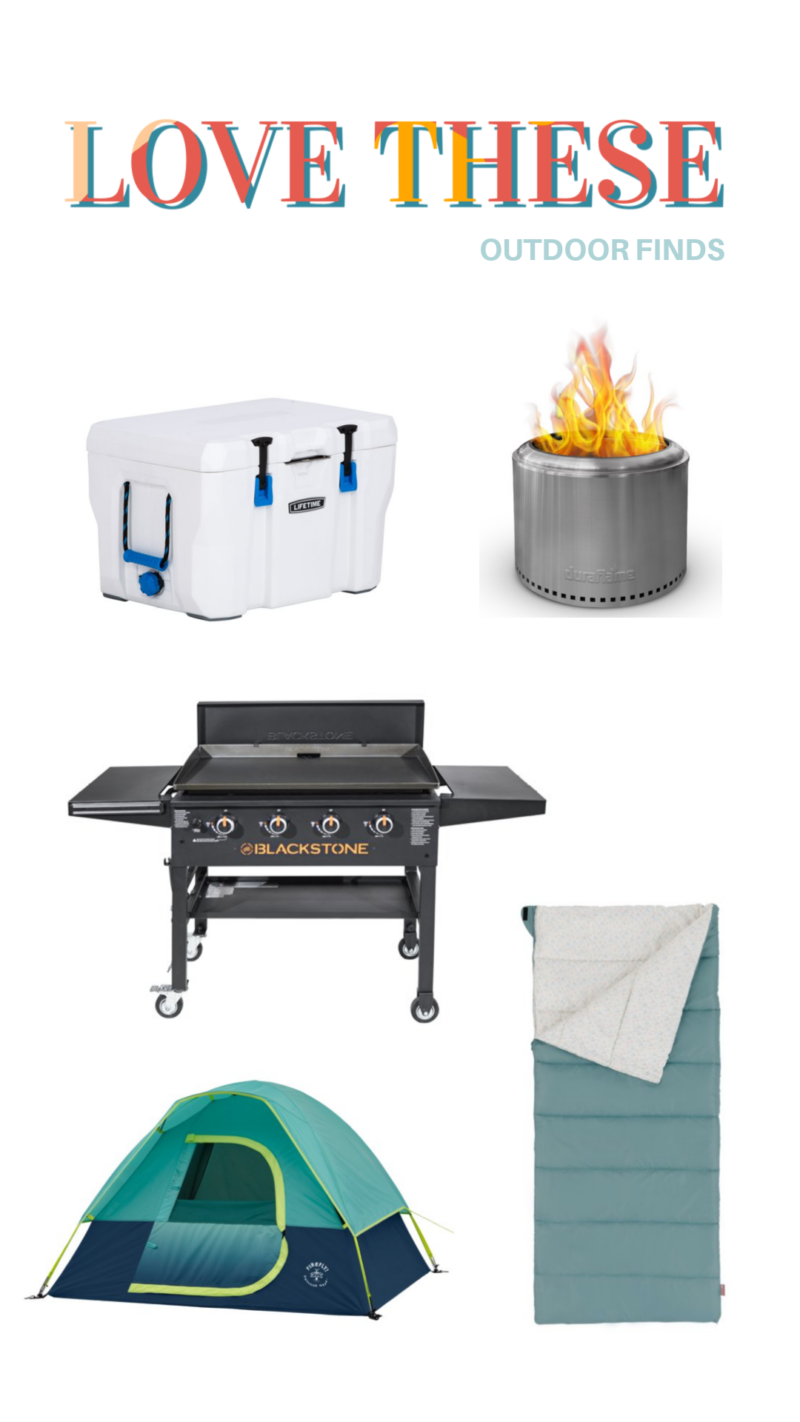 cooler | fire pit | griddle | tent ($35) | sleeping bag ($20)
Keep the fun going. One of my favorite memories is the kids camping in our front yard when they were little. We had incredible neighbors and the dads set up tents in the front yards so the kids could enjoy a night of "camping." Those are definitely the days we remember. These are all fun ideas for Father's Day, too.
Are you spending more time outside these days? We are learning to adapt to warmer temps and having fun getting creative.
*Thank you to Walmart for partnering with us on this post.
Shop the Post