Very excited to share a backyard update with you today. It's been three weeks since we began and so much has been accomplished. In case you missed it, I shared a bit about our yard and why we decided against a pool in this post. While we have a wonderful amount of space, much of it is a slope. When we decide how and when to invest money in our home, we really try to think about how much value a project will add to our lifestyle. We love being outdoors and know that adding square footage to our outdoor space would be something we would appreciate and use for many years to come.
BACKYARD PROGRESS
It is actually fun to see how much the trees have changed in just three weeks of this project. We flattened out much of our slope to create this large patio space. Part of it will be a round fire pit area while the remaining portion will be turf so that we can play games and entertain. Plus it maintains the green look of yard which we love so much. This entire process has been so interesting to watch. It has been far more involved than I had thought and we are so thankful to have a crew that knows what they are doing.
FIRE PIT AREA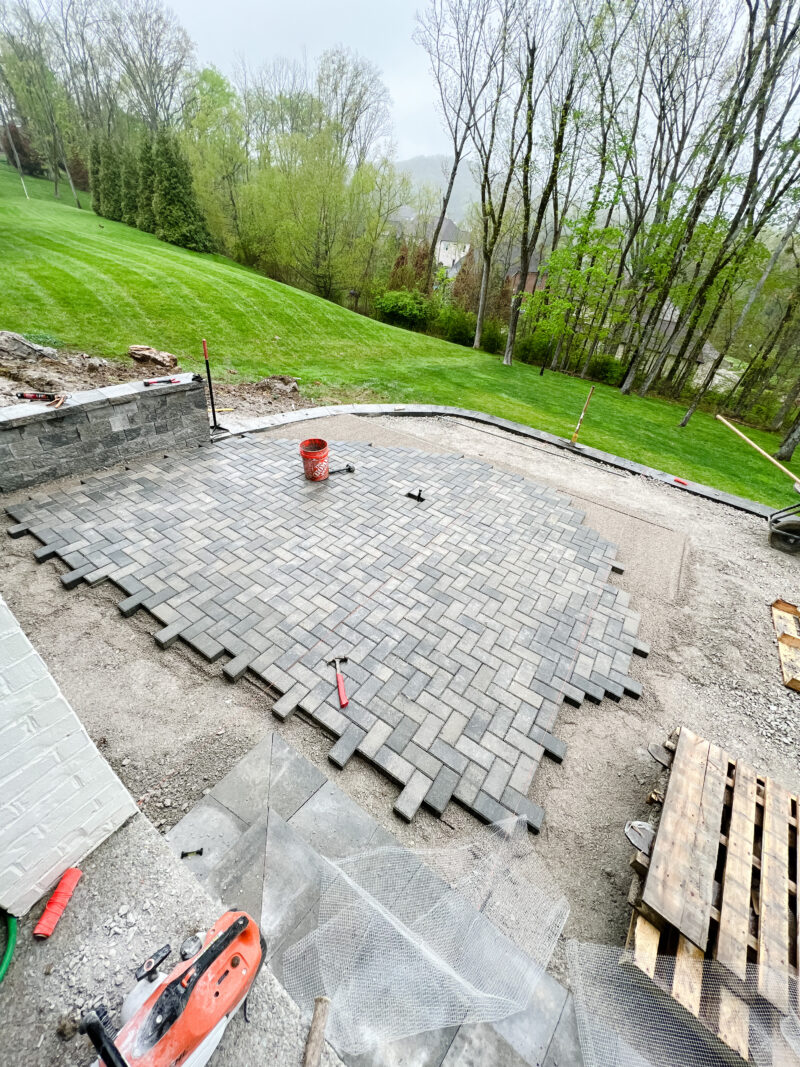 This left side is where the circular fire pit area will be. While it was still dirt, we brought out our Solo Stove and beach chairs for a bonfire and had so much fun. We can't wait for Spring and Summer nights out here. The gray stone we chose ties in with the existing gray surface of our patio. The herringbone pattern keeps things classic.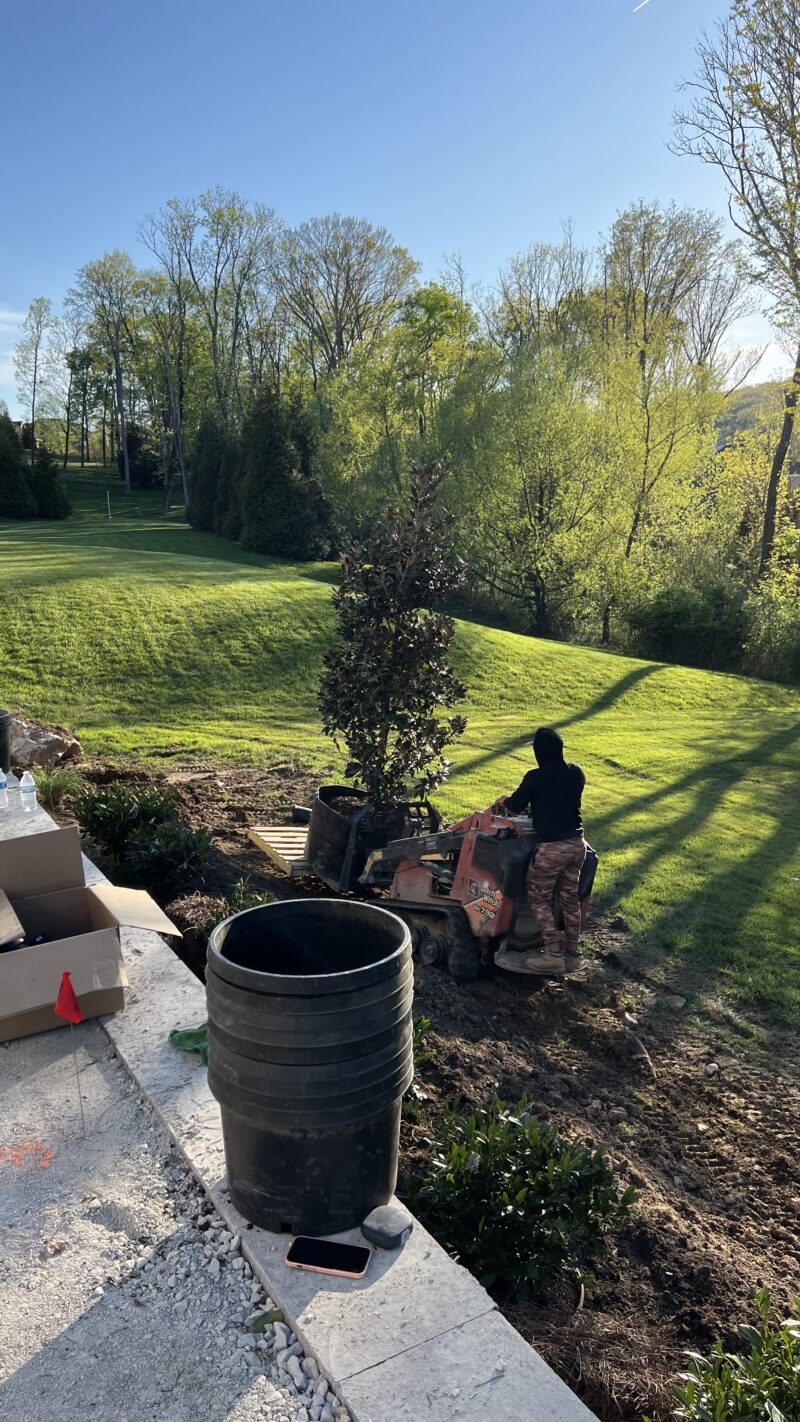 You know things are really moving when the landscaping begins. Seeing our magnolia tree being brought in was so much fun. I have such great memories of my Grandma's magnolia trees and look forward to having our own blooms. Beyond the wall we have landscape to soften and blend the transition between the wall and the yard. I will do a complete post with photos from both sides once it is complete.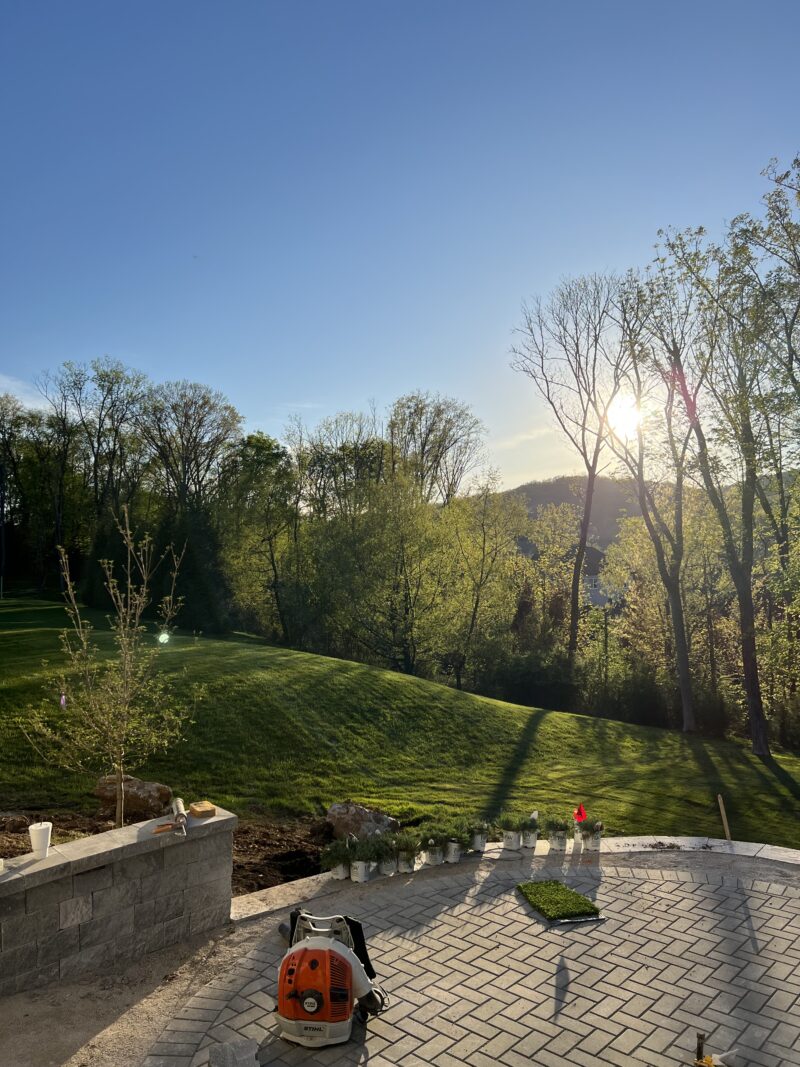 And this is where we are as of today. The circular patio (16′) is complete and landscaping is underway. Next up they will install lighting and the artificial grass. I can't wait to see it all come to life. We are so grateful that we decided to go ahead with this space. It was a leap of faith and we can't believe how much it has transformed our yard. Counting down the days until we can host friends and family back here. Here is a peek at the some of the pieces we plan to incorporate into the space.
PATIO DESING PLAN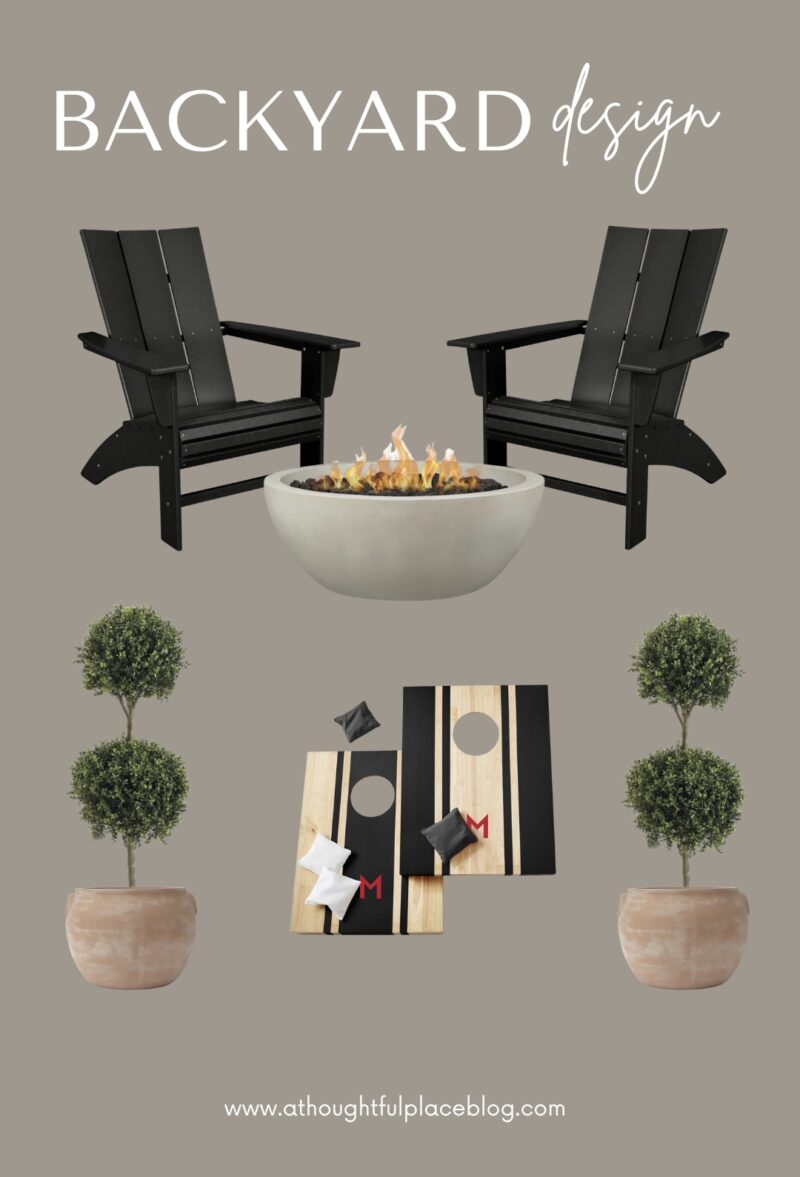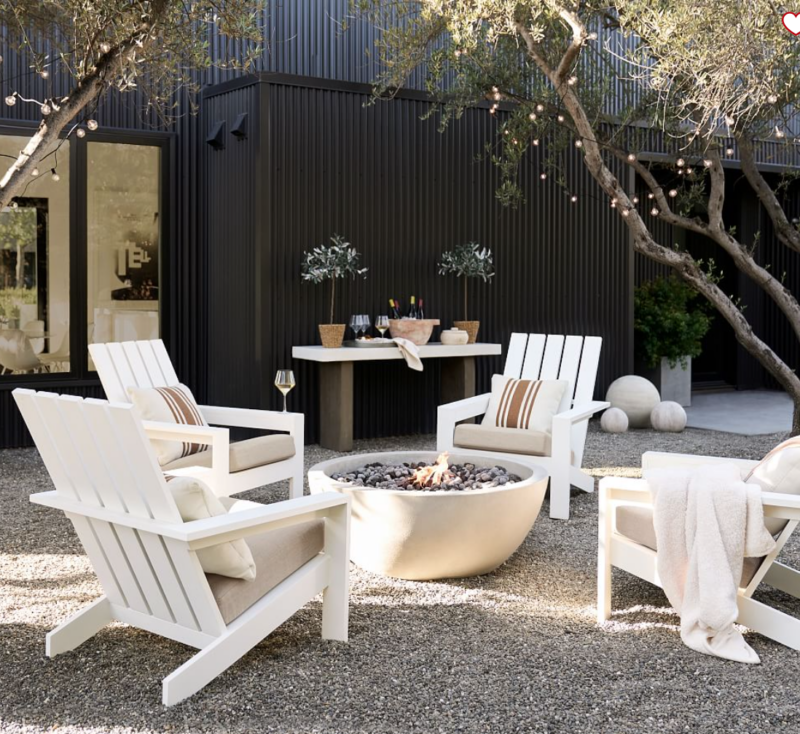 I feel like I looked at every fire pit out there. There are many things to consider including whether you would like wood burning, natural gas or a propane tank. We knew we would use it often and like the convenience of gas. Because we were building the patio, we were able to run a gas line. I was looking for a fire pit that could accommodate that. I also wanted one that had great reviews and a beautiful design (these are an investment, after all). I fell in love with the look of the one above (but not the price tag). The one we chose is so similar but 4″ larger which is even better for us (and less expensive). We went with the color "fog" and love the look. If a fire pit with a propane tank is best for you, I really like this one.
The fun part will be styling this new area. I will use a mix of planters and flowers to soften the space and look forward to sitting around the fire pit with my family.