Good morning. I am so excited to share today's post with you. I love when you take a chance and order something and it far surpasses your expectations. That happened with a pretty set of pillow covers I ordered. In fact they made me so happy when they arrived that I knew I needed to give away a set to one of you.
GORGEOUS SET OF PILLOWS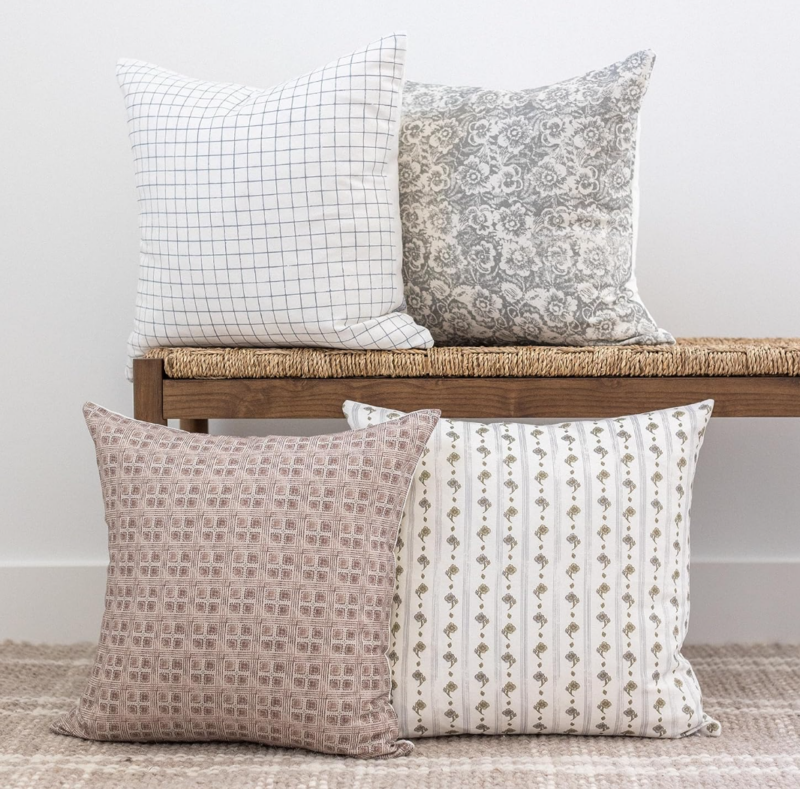 While some gals love to splurge on designer handbags, I love a designer pillows. And if I am going to splurge, Danielle Oakey is still my girl. Her pillows are gorgeous. But it is also really wonderful to find a less expensive option that is truly beautiful. I ordered these four covers after seeing the photo above and couldn't wait for them to arrive.
SUCH PRETTY PRINTS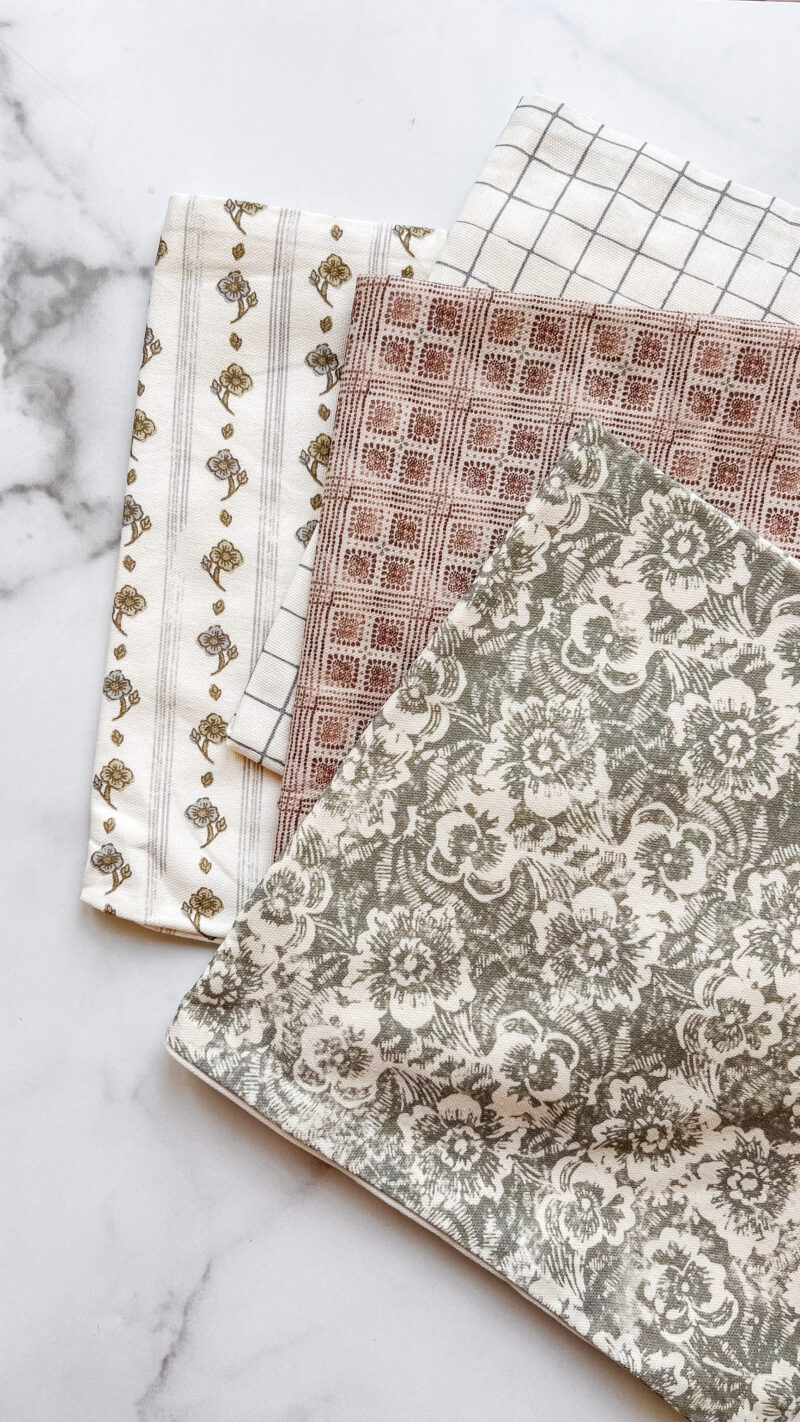 They did not disappoint. In fact I was so excited I wanted to call my sister and tell her about them. And now I am telling you. I'll share a few photos so you can see them styled.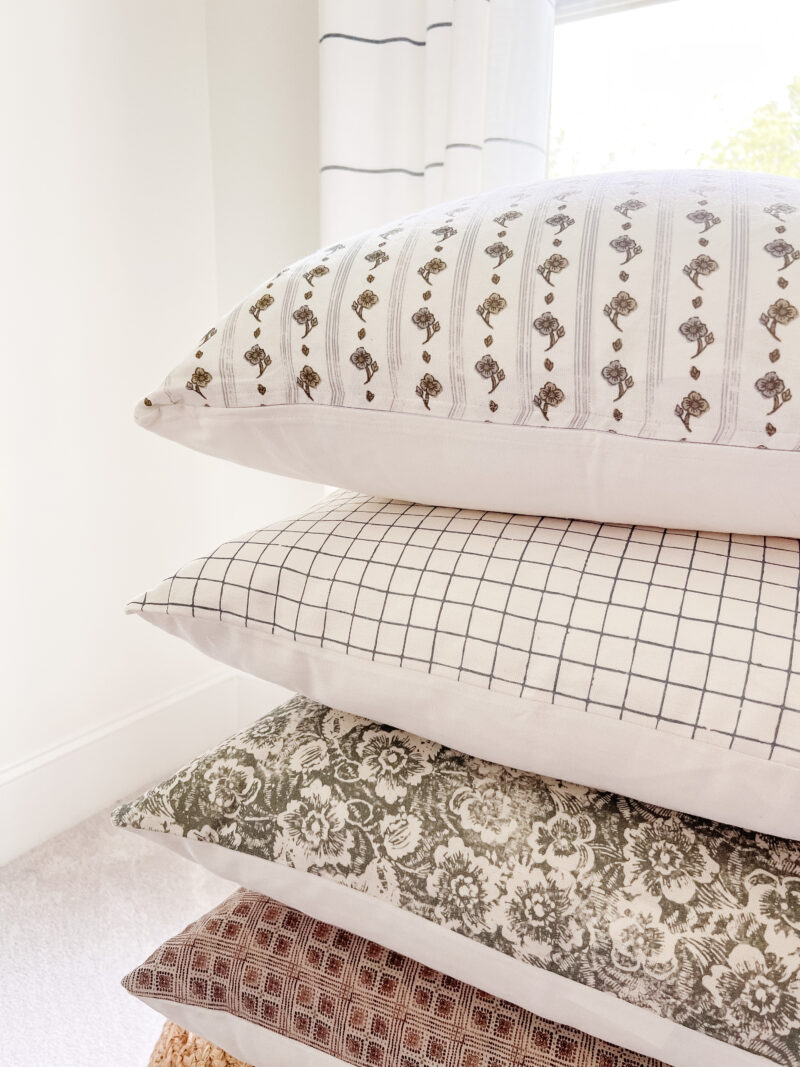 These are the inserts I use. Always buy an insert 2″ larger than the pillow cover. So these pillow covers require a 24″ pillow insert to give them the nice full look.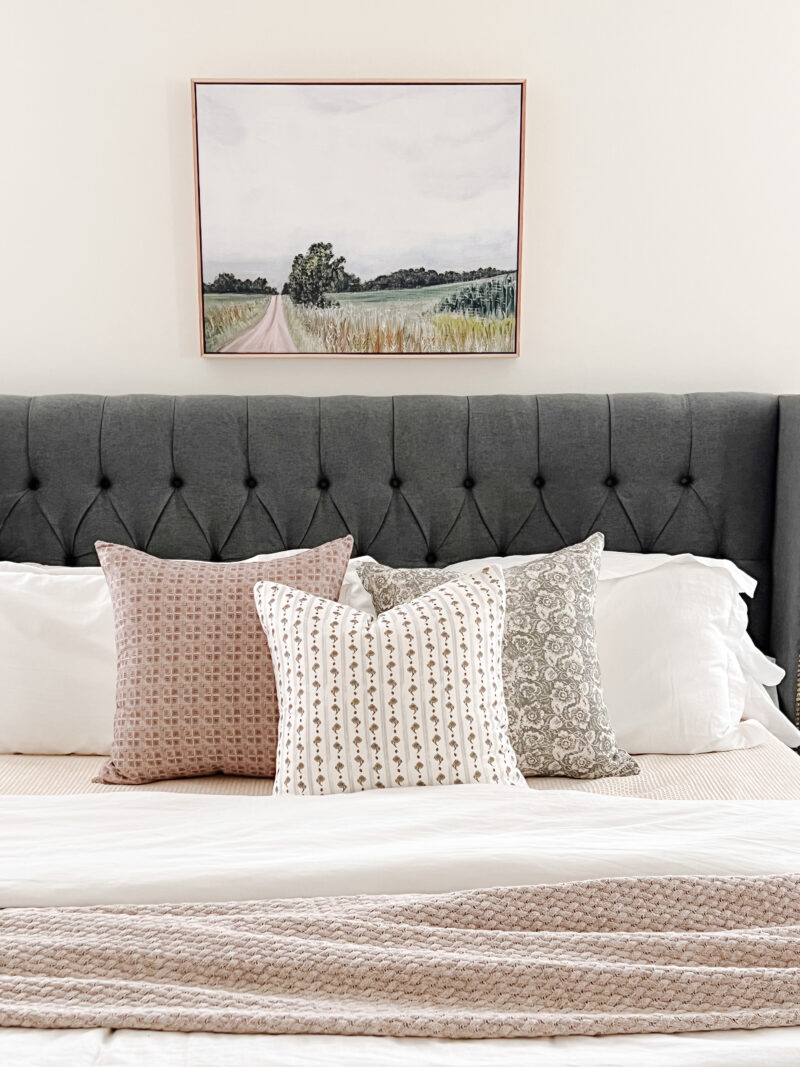 I honestly LOVE these prints. They work in our family room, music room and bedroom so I can't decide where I will keep them.
These covers coordinate beautifully with both this rug and this one (on sale). Fail proof combination. You can see our family room rug here (the pillows look so great with it).
Love that this combination takes all of the guess work out of mixing prints. You could even buy two sets if you wanted to have two matching on a bed and use the others elsewhere on a sofa. So many possibilities. The set of four pillow covers is $56 (less than the cost of one designer pillow cover). Girls, these are good!
If you are in the market for new bedding we love our sheets, waffle blanket and duvet. They get softer every time we wash them.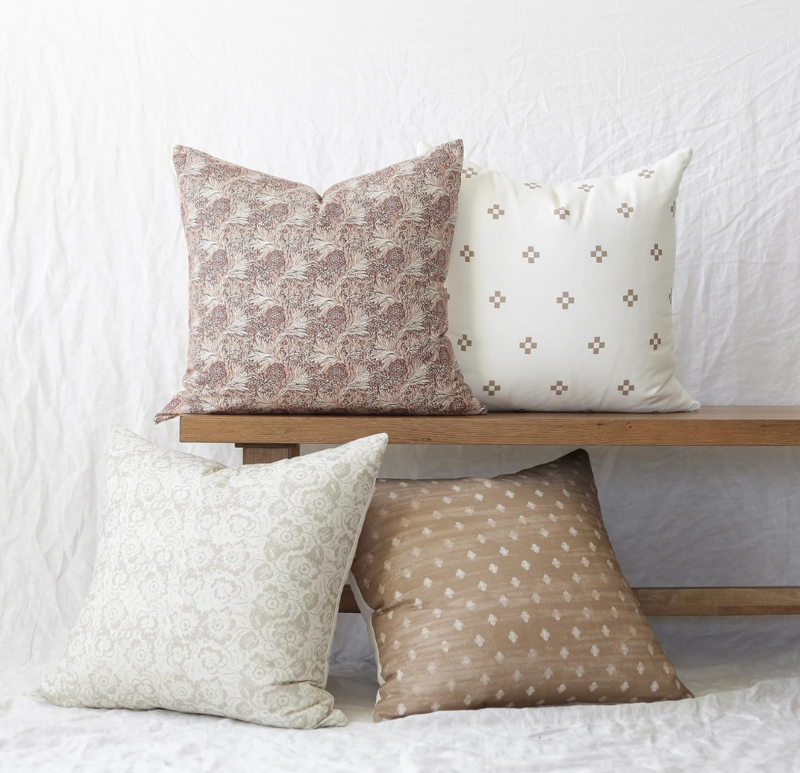 My pillows are from the Margot set. This gorgeous set is called the Dover set. Enter to win one of the two sets.
WOULD LOVE TO GIFT ONE OF YOU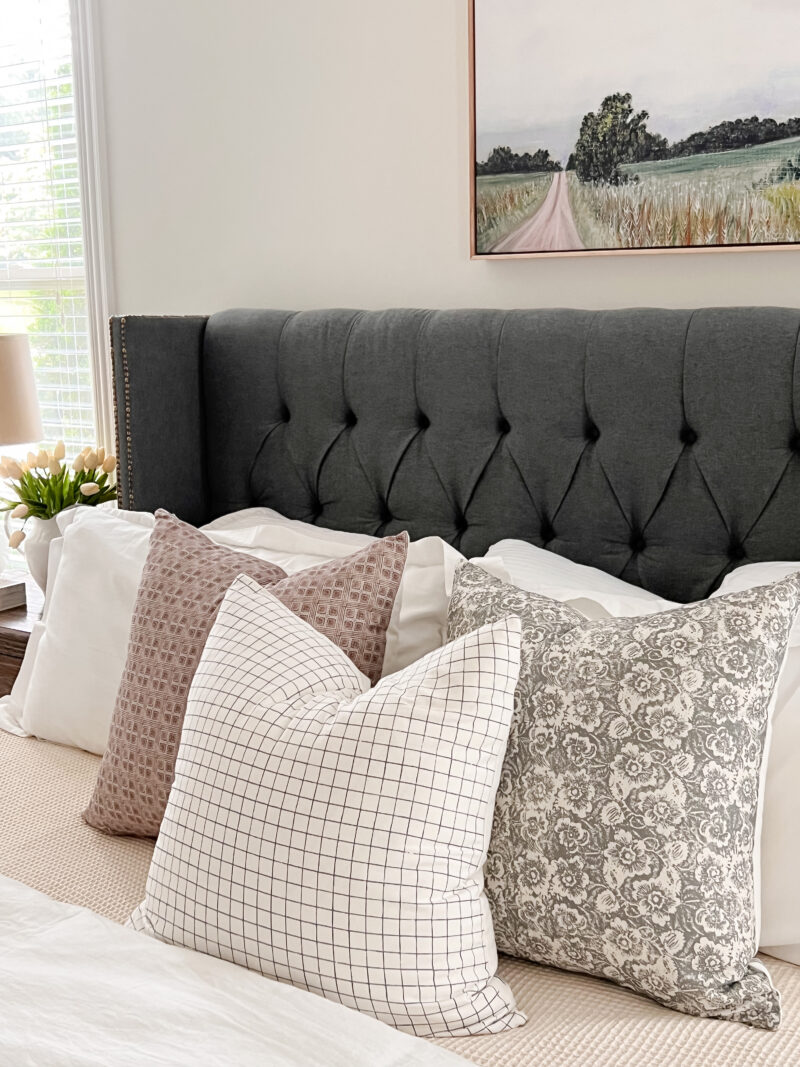 I would love to send one of you a set of these covers. You are welcome to choose between this set (Margot) or the Dover set. If you would like to be entered to win, just drop a comment below and let me know where you might use them. Everyone could use a little bit of happy mail. Wishing you all a wonderful day. I will announce the winner in this week's Saturday Shopping post.
*If you are interested in receiving my weekly newsletter you can sign up below. The first one will be going out shortly.