I would like to credit my mom for teaching me the fine art of shopping. We used to joke that her home away from home was the mall. She and my dad would grab a coffee from Nordstrom Ebar, sit and chat and then stroll up and down the mall. I may have learned a thing or two from her but she would be blown away to know how far things have come. When shopping becomes part of your job, you learn the ins and outs and some epic time-saving tips and tricks. Today I am partnering with Nordstrom to share with you how I get things done quickly and efficiently. Just in time for gift-giving season, too.
CURBSIDE PICK UP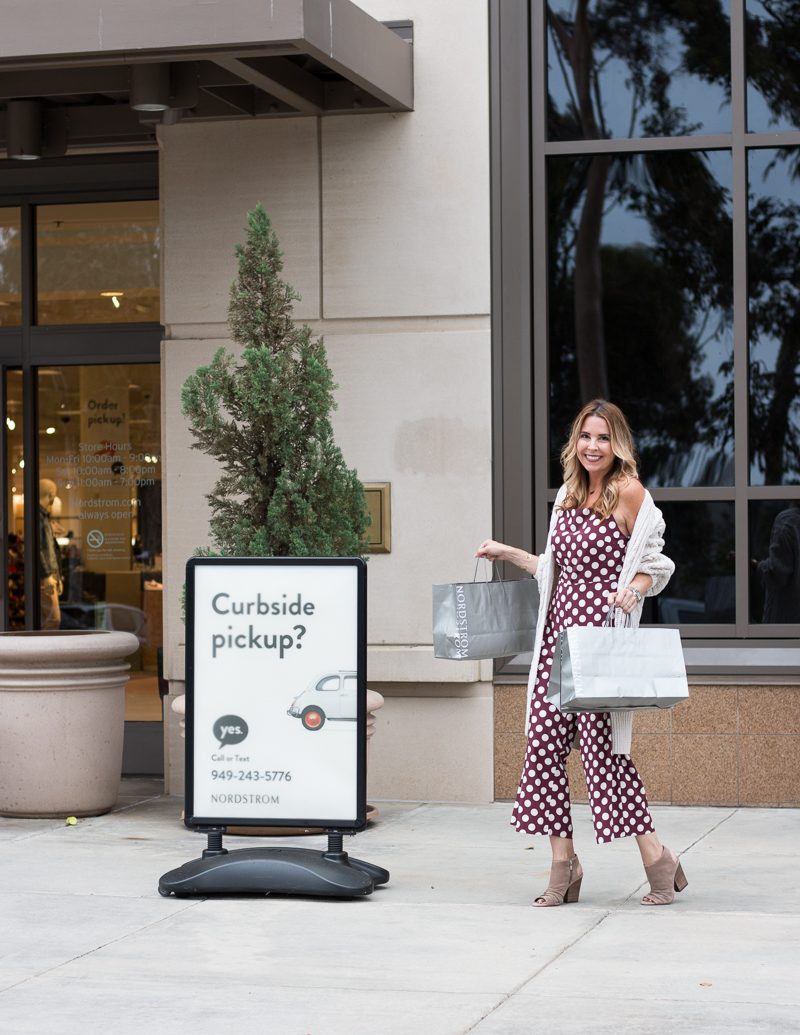 A busy woman's two favorite words. Curbside pickup. You can place an order online and pick it up just a couple of hours later. This has saved me countless times. I've literally been sick and in pajamas but needed to pick up an order for the last day of school teacher gifts. I pull up to the curb and call and they bring out the bags. It's amazing. It reminds me of a neighborhood toy store we used to have. The owner was incredible and knew that most of us had multiple children in car seats so he would chat with us on the phone to pick out a gift for a birthday party. He would wrap it and bring it out to the car. I miss that store so much.
my: jumpsuit | cardigan | booties ||  chantal's: mules | leggings | blazer
Look, most of the time we are able to shop and look around but for those moments where it just doesn't fit into the day, this is epic. My husband has even used it because he loathes to shop. He has purchased a few things online for a trip and literally picked them up on the way to the airport. So the next time you have your family in tow, you may want to consider keeping everyone in the car!
My beautiful friend, Chantal, is a Nordstrom Stylist. If you are a local gal you can find her on Instagram: @stylebycbela
IN STORE PICK UP
Another insider tip is that you can place your oder online and then go to the Online Pick Up area of your store to grab your purchases. This is especially great if you need to do some more shopping in the mall or if you are meeting up with a friend and don't want to waist time looking around.
SAME DAY DELIVERY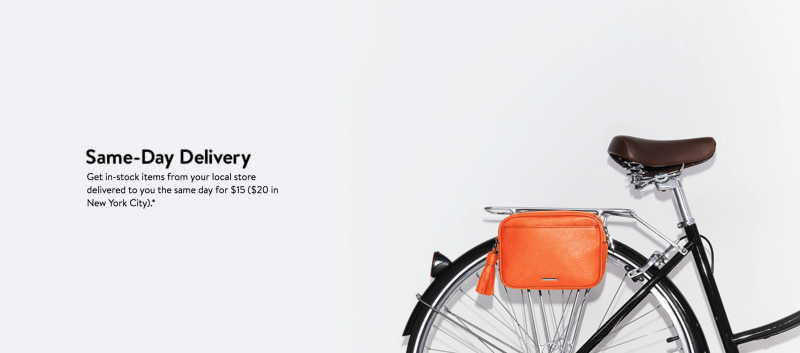 That's right! Same day delivery, my friends. While I have never had to use this I can envision this being a life saver for just the right crisis. You ripped your dress before a big night out? You bought the wrong size and the husband's work event starts in two hours? Have a plane to catch? You're on crutches? Cold has you in bed but your daughter needs her Prom dress? Let your imagination run wild but for those of you who can't get out to the store but need a particular item this service is available. Let me know if you have ever used it.
GIFT CARDS DELIVERED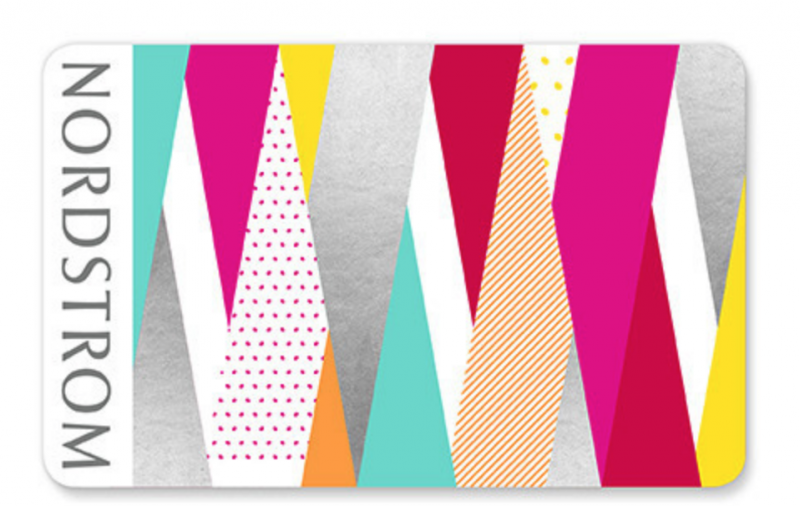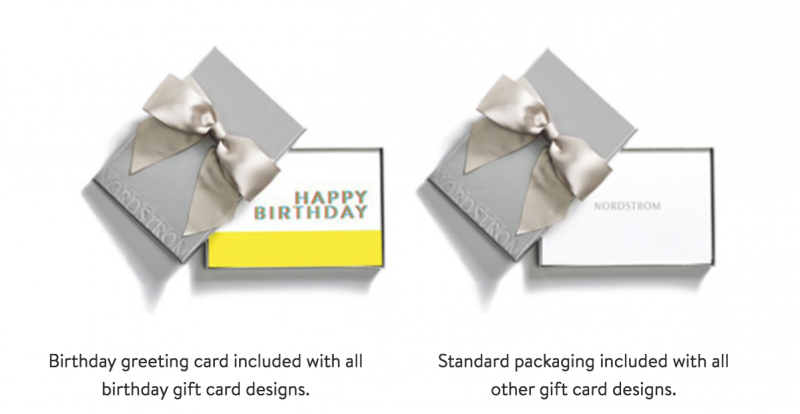 Did you know you can send gift cards wrapped up with a special message? Each design comes with a box and a bow. Perfect for the relative that is difficult to buy for or if you just want to brighten someone's day.
MAKE IT SPECIAL
I am all about the gift card. While an actual gift is my first choice, I've learned with my nieces and nephews that above all else the like to pick things out on their own. My dad was always so great about giving a gift card in a special way. Whether it was a clever way he wrapped it or making sure it was accompanied by a hand-written poem, he made it stand out.
These little wallets are a great way to gift someone special a gift card. My husband gave me one of these for my birthday and I use it every time we travel or when I carry a clutch. They have the RFID shielding which is an added bonus. Actually my daughter has one for her school id, too. So convenient and it holds four cards. The red and white lining had me at hello.
SWEET & SIMPLE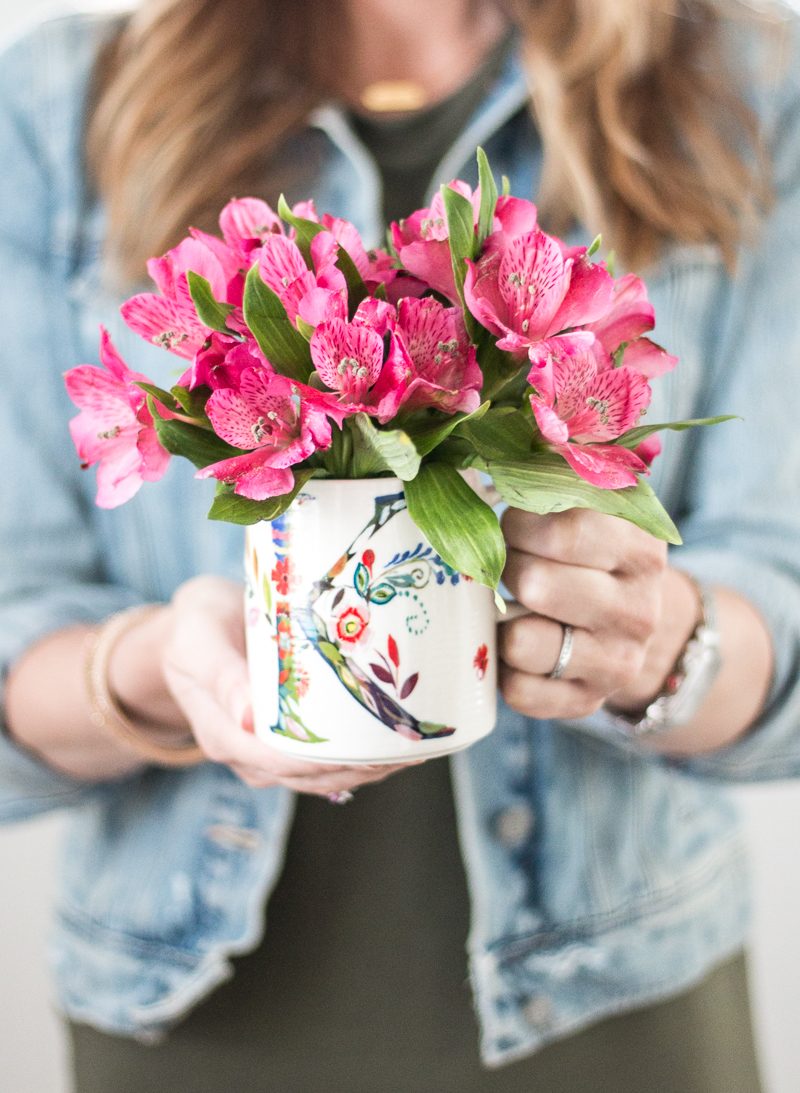 mug | dress | denim jacket
Another tip I have is that Nordstrom is great for little gift ideas that won't break the bank. Want to thank a teacher or let a friend know you are thinking about them? I love filling a colorful mug with fresh blooms. These pretty initial mugs are from Anthropologie (did you know Nordstrom now carries Anthro home finds?) and only $10.
GIFTS UNDER $40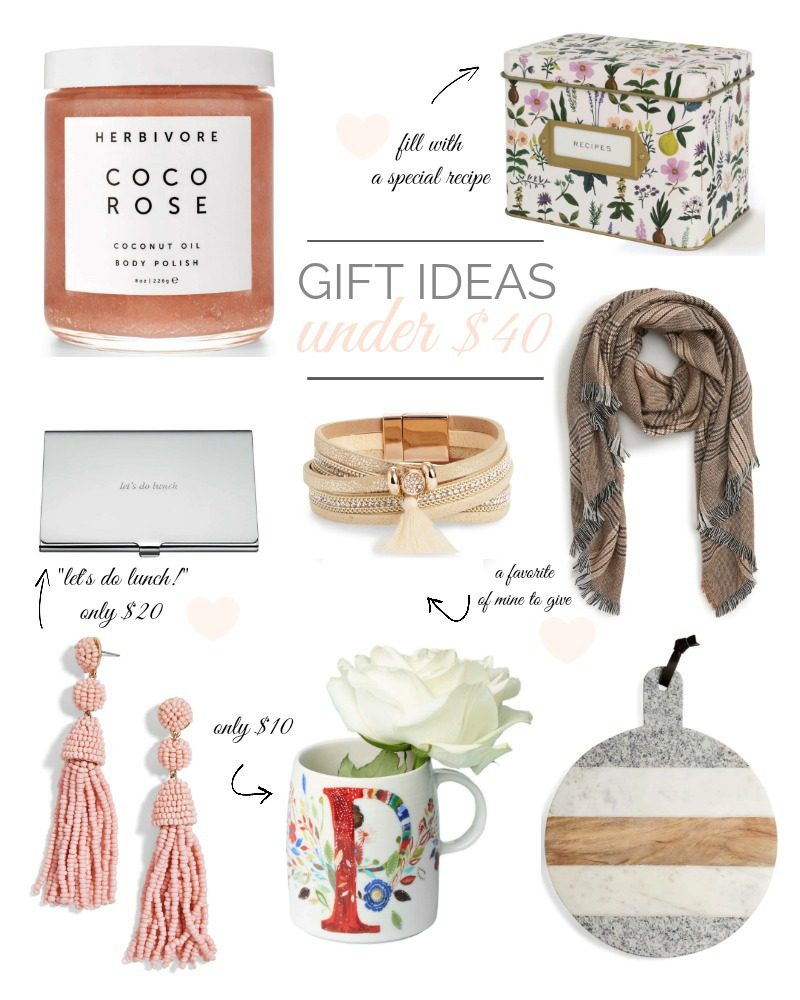 These are some sweet and simple gift ideas and they are all under $40. The bracelet is by far one of my favorite gifts to give.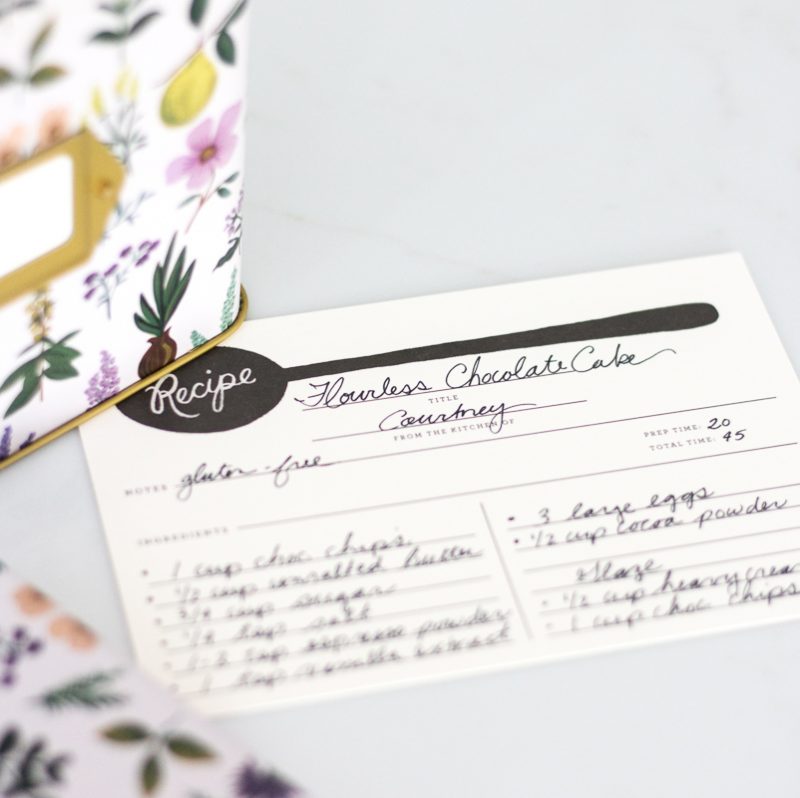 I also like the idea of gifting this recipe box. To make it special, include a hand-written recipe.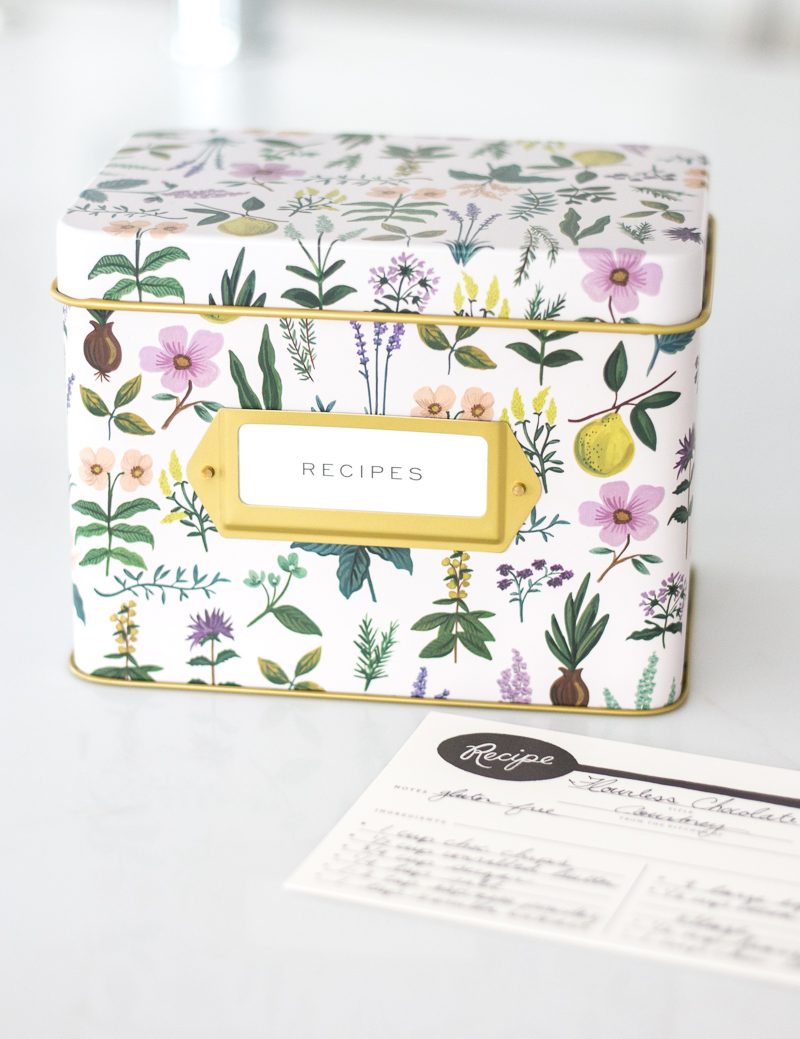 You can find the recipe for this delicious Flourless Chocolate Cake here. It's always a hit. The recipe box is more of a pale lavender in person (camera wouldn't pick that up).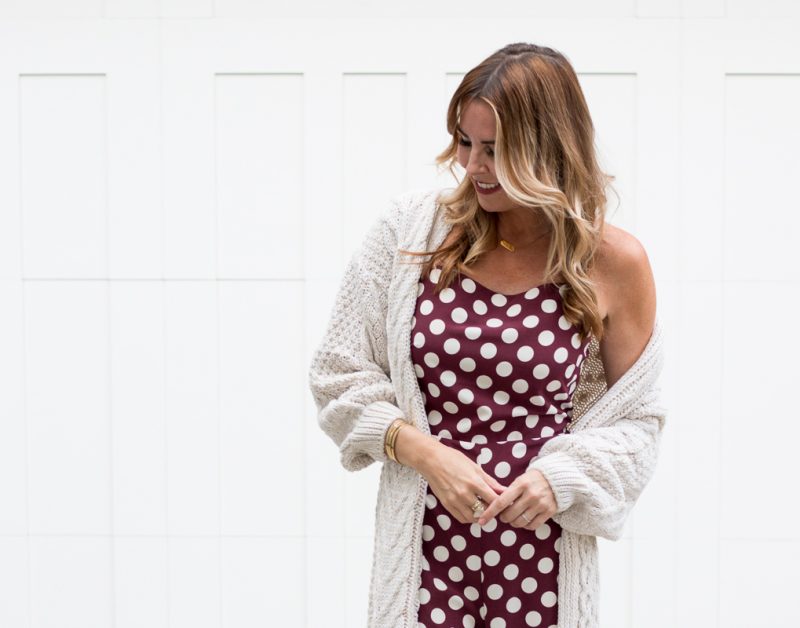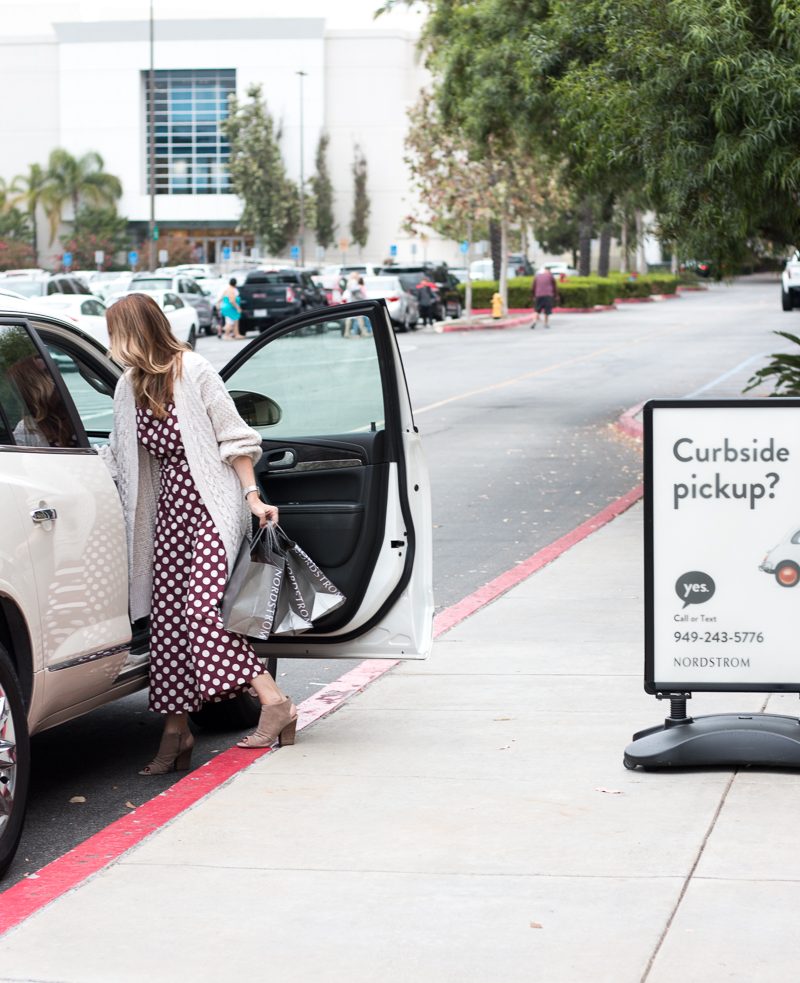 jumpsuit | booties | cardigan | strapless bra

I hope these shopping secrets save you time. I'm all about short cuts if it means that at the end of the day I get more time with my family. Enjoy your day, sweet friends.
 *Proud to partner with Nordstrom on this post.