Who is busy cooking in the kitchen or cleaning the house for company? I love this week but I know it can be crazy hectic, too. My sister is hosting Thanksgiving this year but we are still cooking up a storm for tomorrow. I am just thankful no one needs to see our house right now. It pretty much looks like a Christmas bomb went off. We were able to all see my mom yesterday and I shared the incredible visit on my Instagram stories if you would like to see. Today I am kicking off Black Friday sales. Nordstrom invited me to share their big event. You can save up to 60% my friends. You better believe I am knocking some of my shopping out over the next few days. Let's get to it.
WINTER STAPLES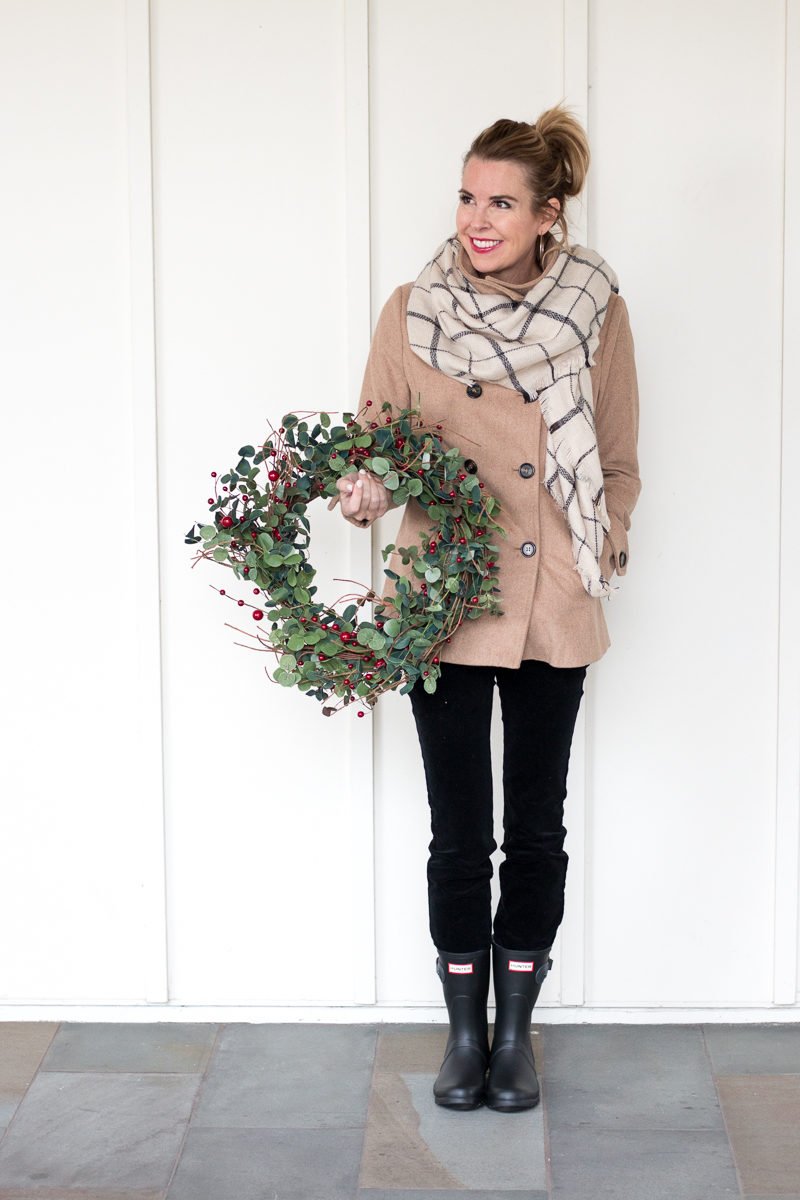 We are talking about winter staples, girls. Cozy cords, a warm peacoat and waterproof boots. All on sale!!!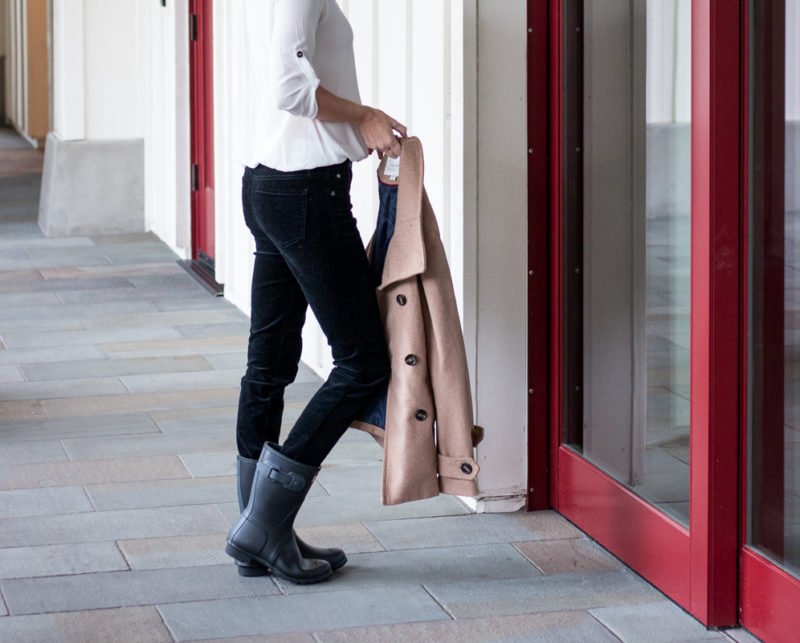 These cords are soft and comfy. I am wearing a size o but normally wear a 2 or 4. They come in a few different colors and are a nice alternative to jeans.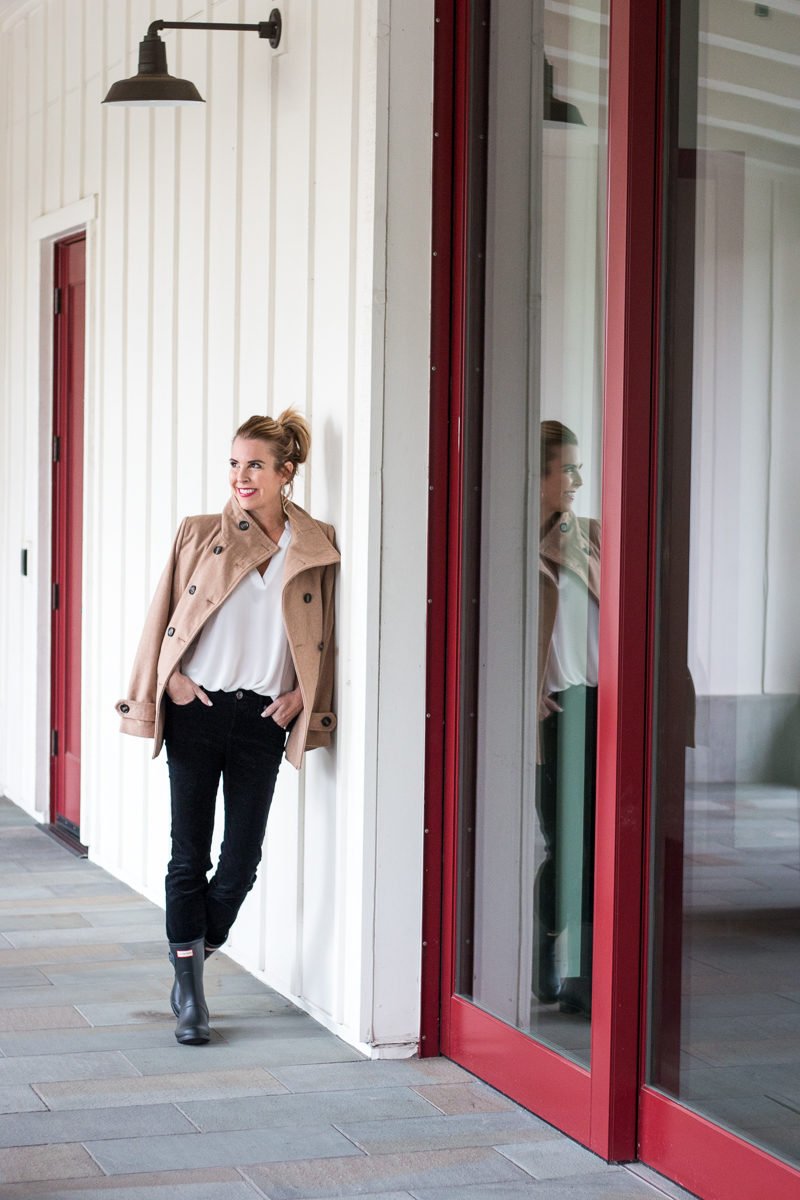 cords | peacoat | blouse | scarf | boots
The peacoat is one of the best buys of all time. Under $40! It comes in a few colors but the classic camel is a sure bet if you are sticking to the staples.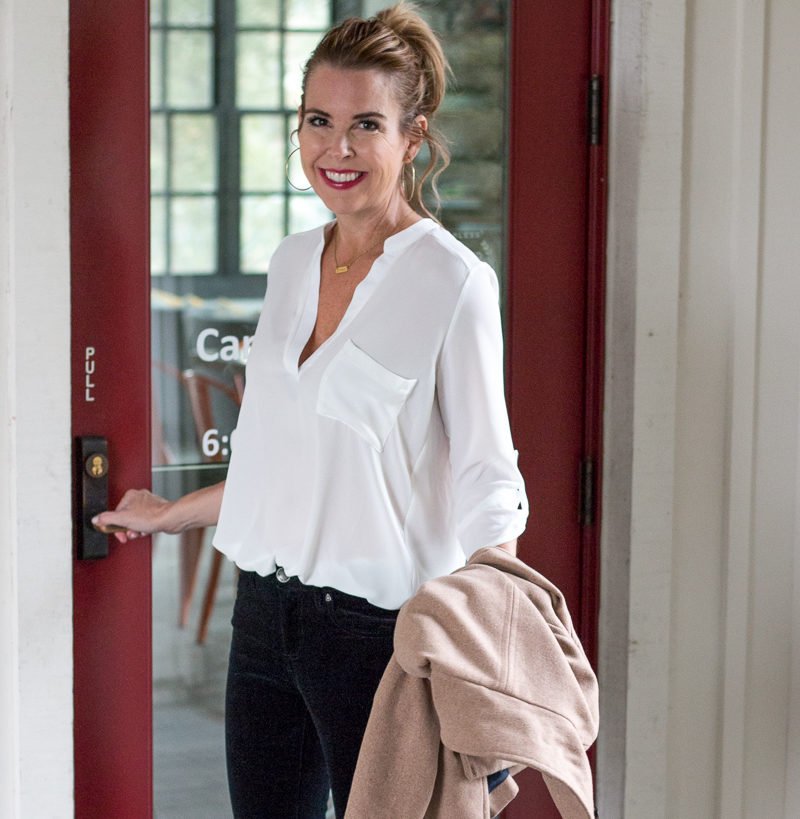 This blouse (now only $25) is a closet staple for sure. It is so feminine and pretty and it comes in so many different colors.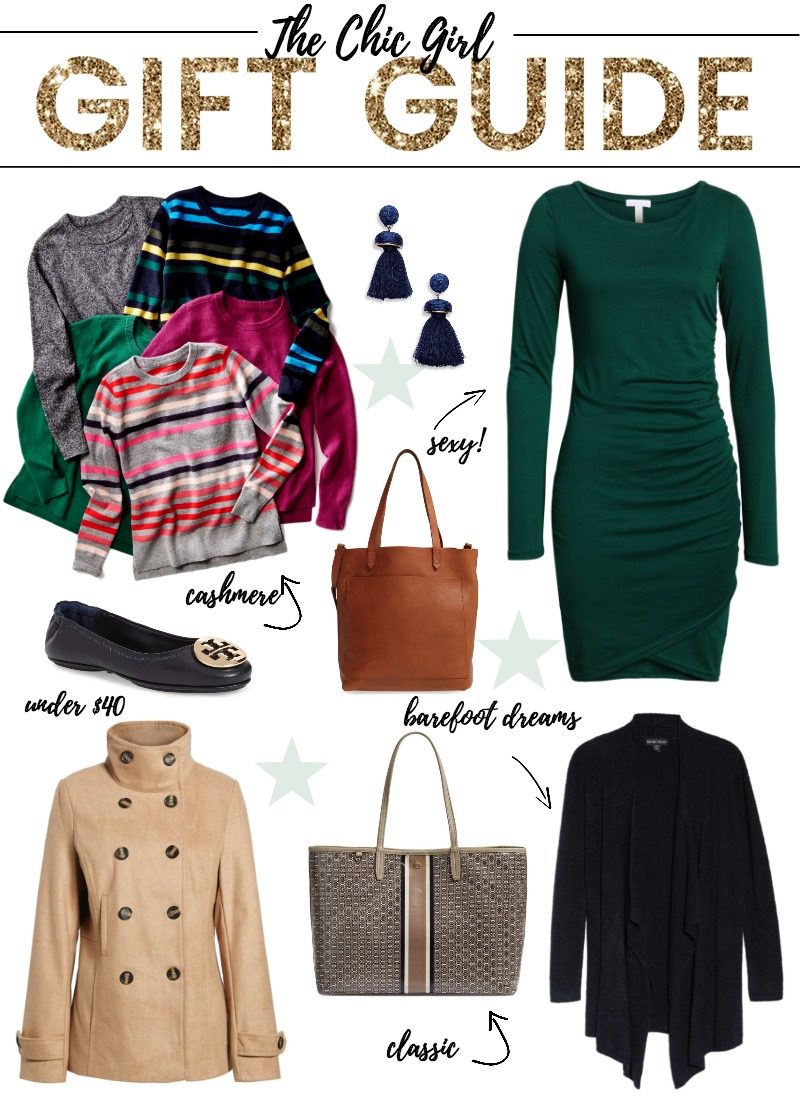 All of these pieces are so great for this time of the year. The cashmere sweater comes in a billion different colors and is a fantastic gift idea. So is the Barefoot Dreams cardigan. So soft and cozy. The sexy dress is a home run. It honestly looks so good for any occasion. I wear my black one all the time with a denim jacket. I think I will order this green color. So pretty for the holidays and would look great with the peacoat. 
SHOP THESE LOOKS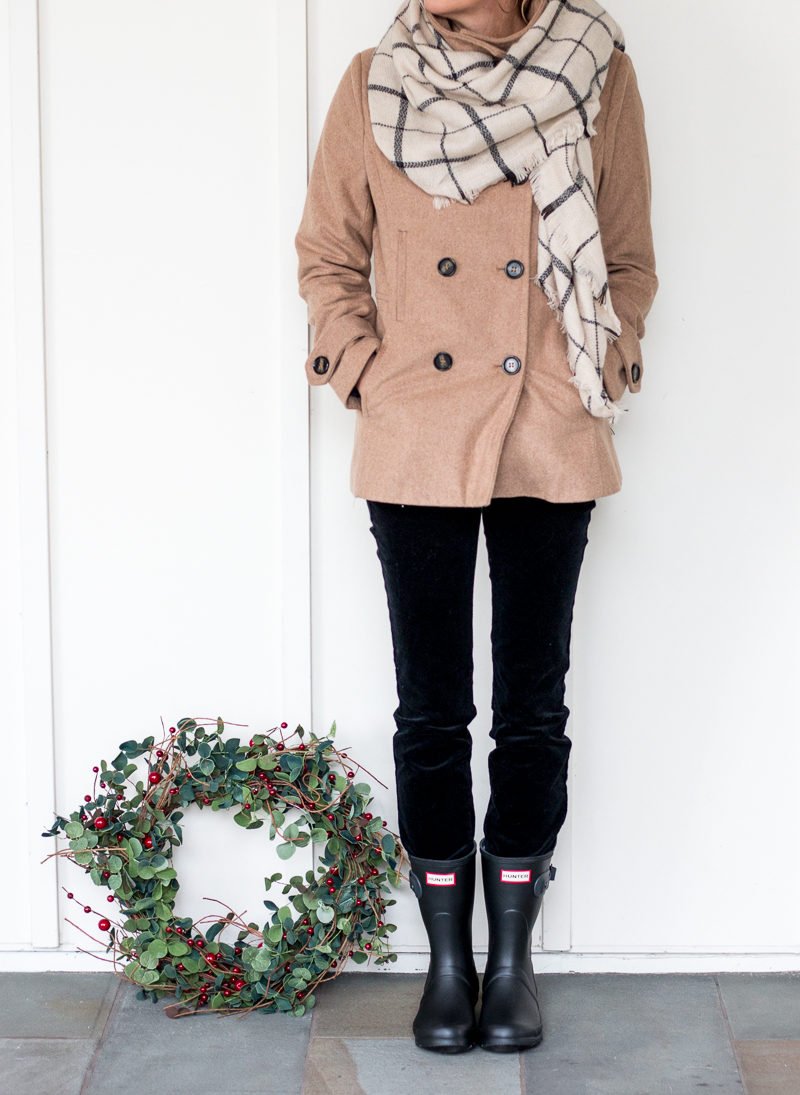 I never thought I would love the shorter style Hunter boots so much. They aren't bulky and are so practical.
Sizing: I completely disagree with the website on this. They only come in whole sizes and I recommend going down 1/2 size. I wear a 7 1/2 in shoes but these are a 7 and fit well. In fact they are roomy.
Scarves make for great gifts and this one is 50% off. Great time to snatch it up.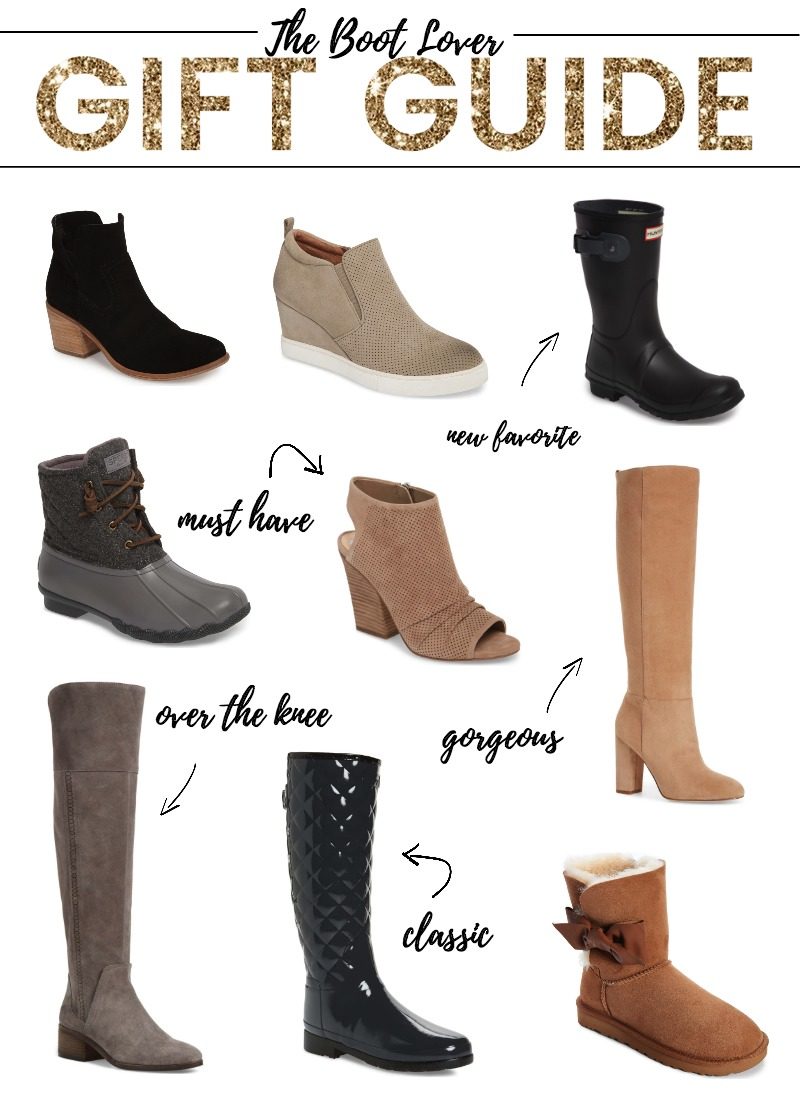 All the boots! Give me all the boots. So many styles are on sale. These booties are my all time favorite. I wear them all the time. In fact I just took them to Nashville. I also have the tall Sam Edelman boots and love them. If you are looking for a good over the knee boot, these receive great reviews and are an excellent price. Do you have any Ugg boots? The bows are so sweet. Would be a great teen gift idea, too.
SHOP THESE BOOTS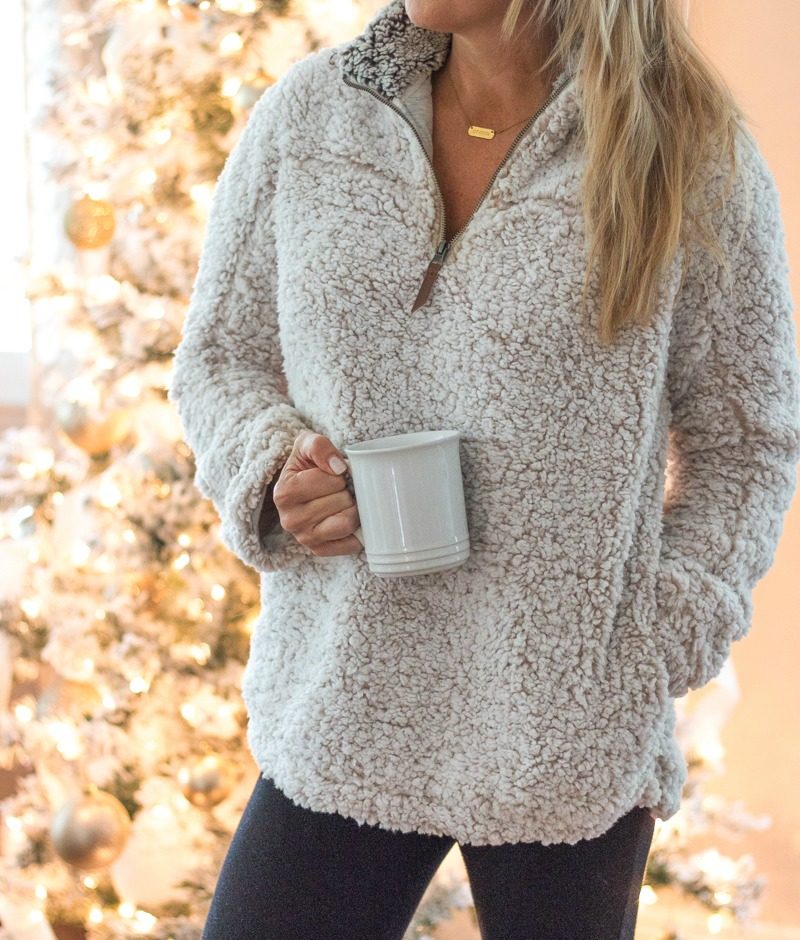 I posted about this little number yesterday. This pullover is so surprisingly cozy and warm. I LOVE it. The inside is really soft, too. I will tell you that you will receive non-stop hugs from the kids. Both of mine continuously hug me when I wear this. Can't beat that. The zippered version is also on sale.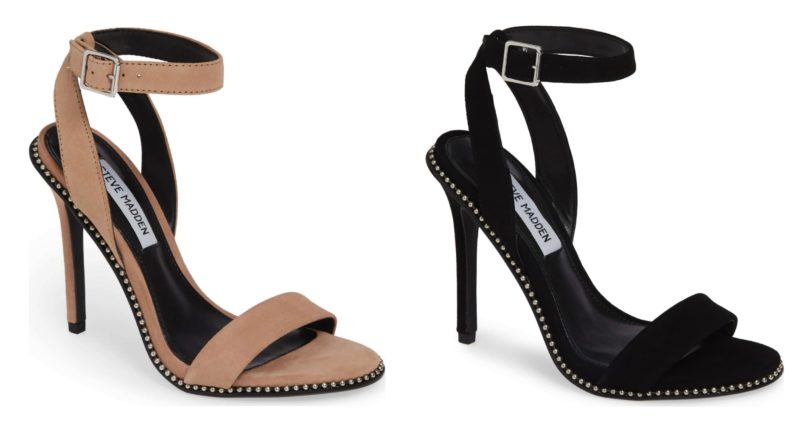 My favorite heel style with something a little special. Such a pretty look. I'll take both colors, please.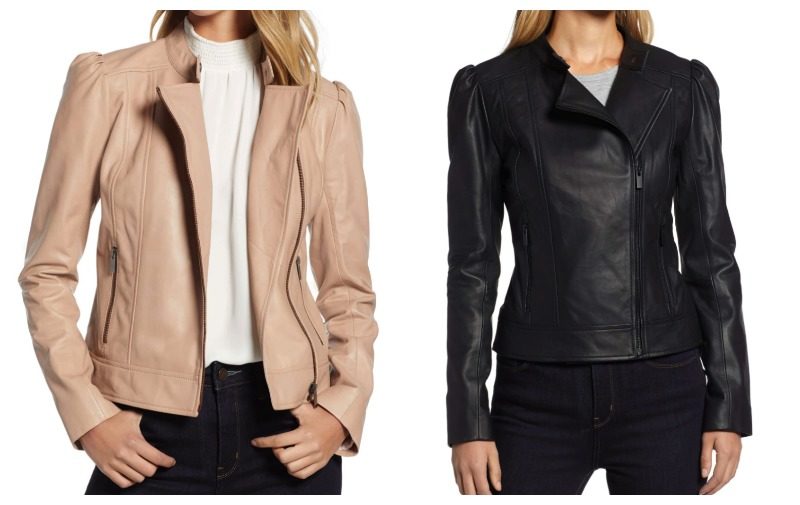 It was a compete accident that these jacket photos match the heel photos, but they would look darn good together. Just sayin! This leather jacket has the darling puffy shoulders I look for. There is something about that style that turns a masculine piece into such a pretty look. Both colors are beautiful.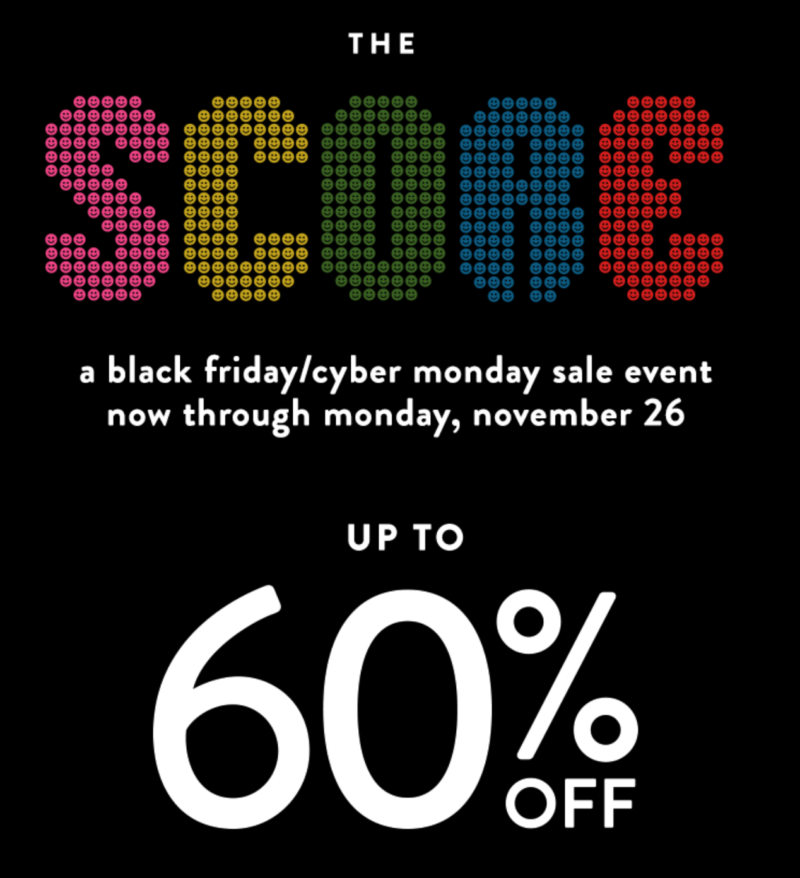 So many great deals to be had this weekend. It's a great time to snoop around Nordies for the children and hubbies, too.

In beauty news, my favorite shadows are on sale. I love Urban Decay because they are so easy to blend and use. A great set of brushes makes for a wonderful Christmas gift, too.

button down | peacoat | pullover
One of my husband's favorite shirts is 60% off! Amazing price and the best part  . . no ironing necessary. Win-win. Did I mention it's only $19! And the peacoat is 70% off. What?!!!! That's a crazy steal. The Zella pullover is 60% off. Time to shop for the man in your life, ladies.
You can access all of my holiday gift guides in my Holiday Shop!
I am now off to the grocery store to prep for our Thanksgiving dishes. This is a difficult holiday for so many across the country. Between the thousands of families who have lost their homes due to natural disasters, and those who find themselves without family, it's a lot for so many. Here's hoping we can all do our part to reach out and help at least one family in need this holiday week.
*Proud to partner with Nordstrom. Affiliate links used.