A couple of weeks ago we took a road trip to Zion, Utah. It was one of our favorite trips ever. While there, we decided to make the drive to Bryce Canyon and we are so happy that we did. It is, perhaps, one of the most majestic places I have visited.
BRYCE CANYON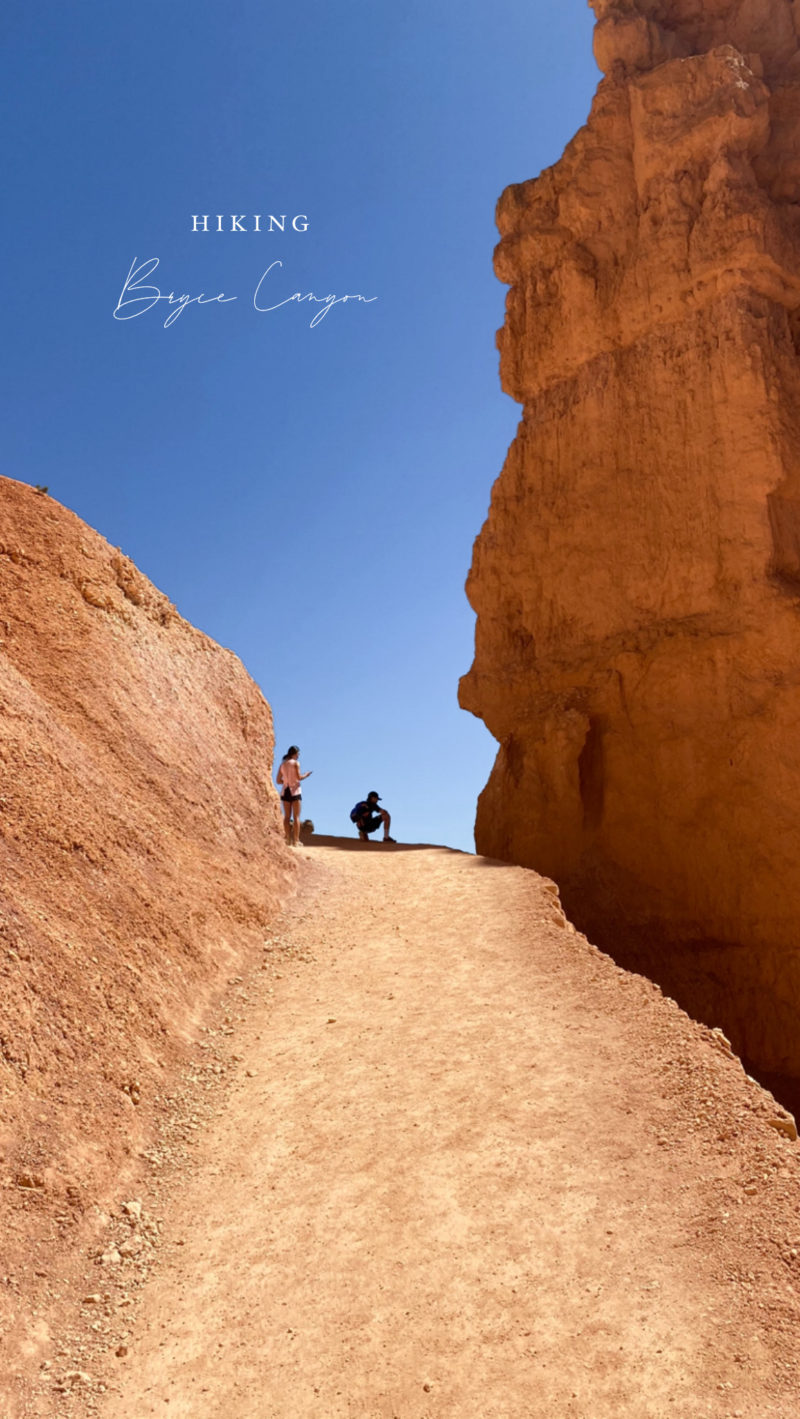 From Zion Mountain Ranch (far East side of National Park) the trip is just about 80 minutes and is remarkably easy. The drive along US-89 N is actually quite scenic and enjoyable. Although there isn't much around so be sure to bring everything you need for the day.
This is the largest concentration of stacked rocks (Hoodoos) on Earth. It really is remarkable.The pink and orange rocks are like something we had never seen before.
Is there a cost to get in?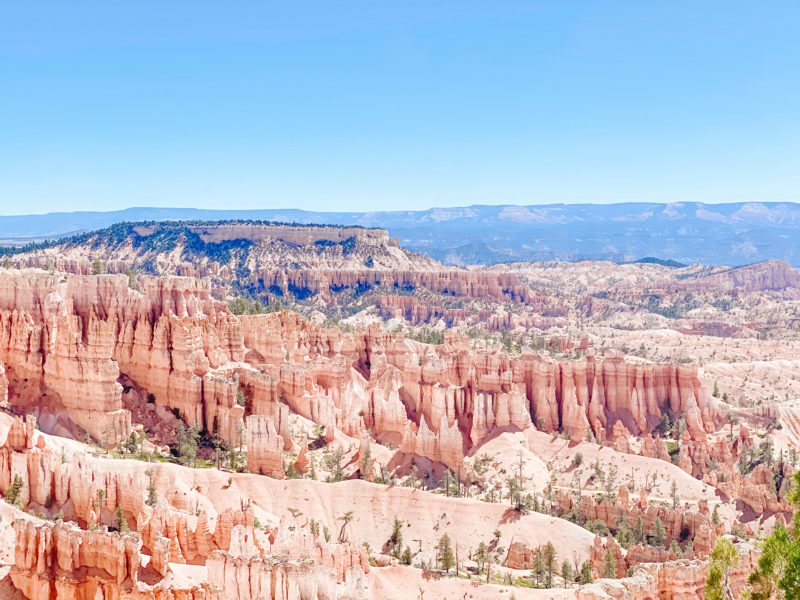 The park entrance fee was $35. I believe that is good for seven days. We headed straight to the main parking lot. The lush green trees driving through the park almost make you wonder if the canyon really exists.
Where do we park?
Upon entering the park, you can follow signs to the main parking lot. It is situated directly next to the trailheads and bathrooms. The lot was full when we arrived around 10:00 am so we were told you could park in the adjacent lodge parking lot. When you exit the main parking lot, make three right turns and you are there. Very convenient.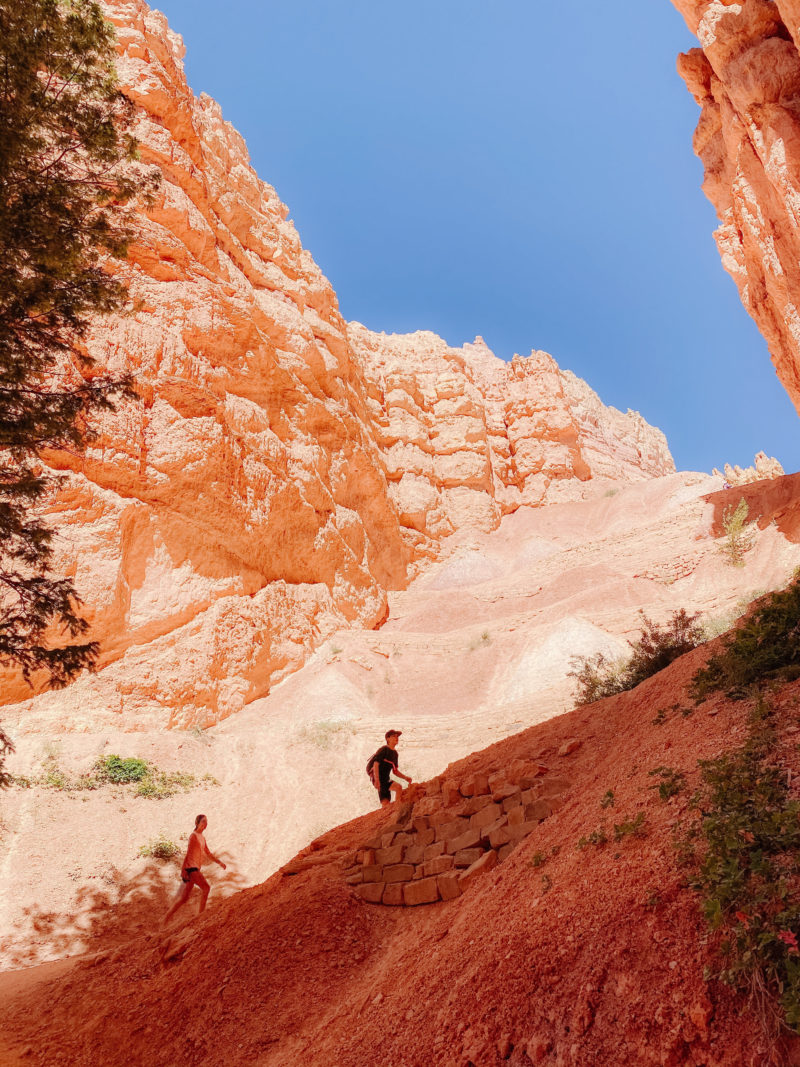 What should we bring?
We only spend a half day in Bryce. You could spend so much more time there. But if you are taking a day trip from Zion I would recommend brining the following items:
sunscreen
hat
good walking shoes
lunch or a picnic after your hike
snacks for along the way
change of shoes for the car (your shoes will be beyond dusty and dirty)
plenty of water
We found it easier for each of us to carry a lightweight backpack. My daughter opted to just carry her water bottle that day and it worked out well.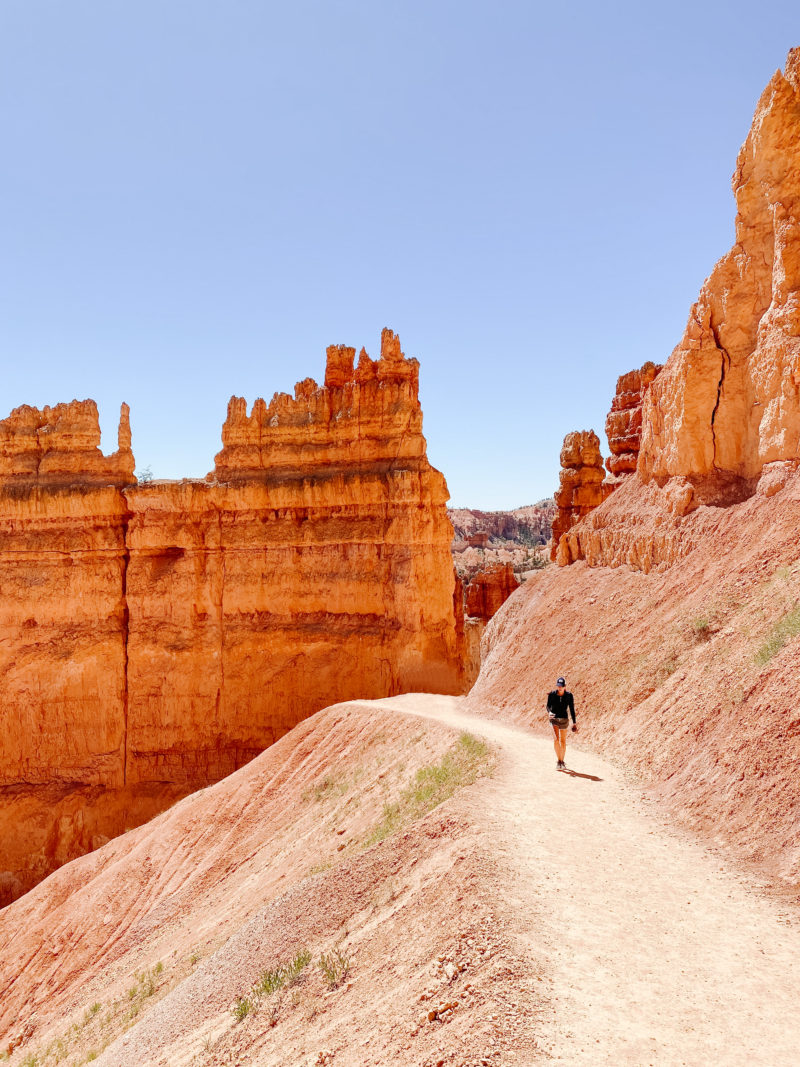 What should I wear?
While it can be quite warm, the temperature when we were hiking was only 68º. I actually didn't take off my pullover until the very end of the hike.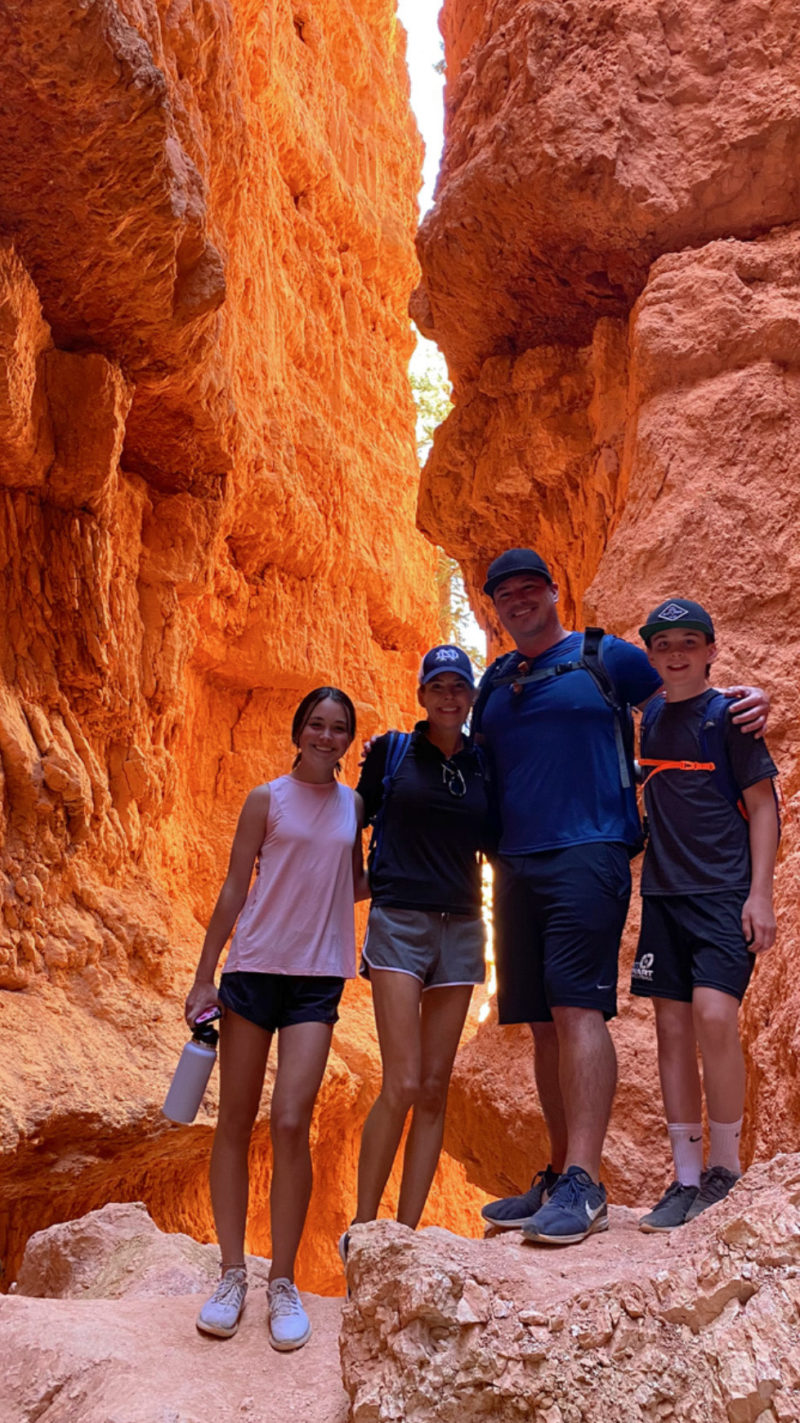 What's a good hike to do?
I am by no means an expert when it comes to Bryce Canyon so definitely do your research. But our jeep guide, the night before, recommended we do the Navajo Loop trail and it was perfect. It is in fact one giant loop that took us about 1.5 hours. Once we began the trail we headed off to the right and that was a great way to do it.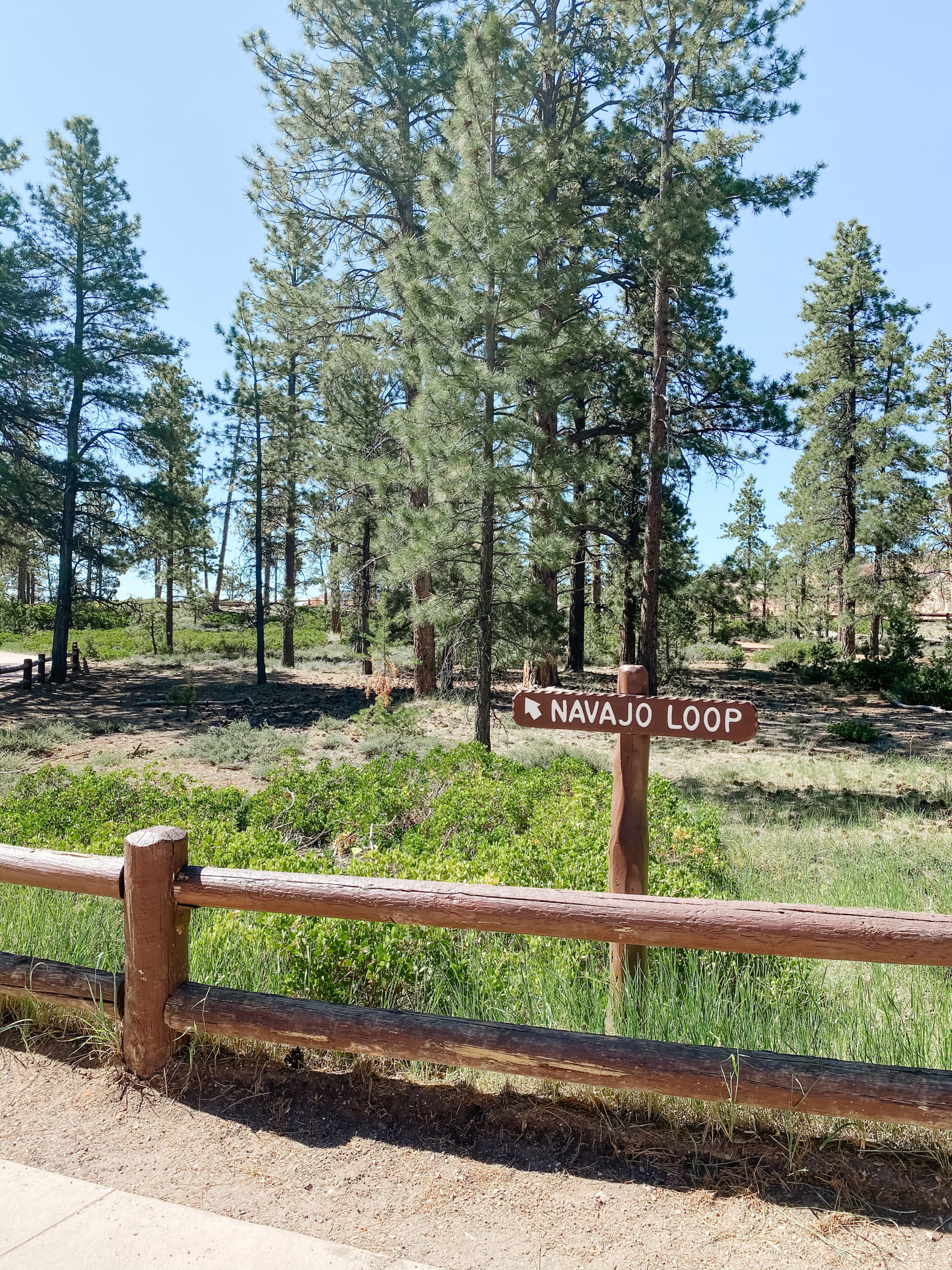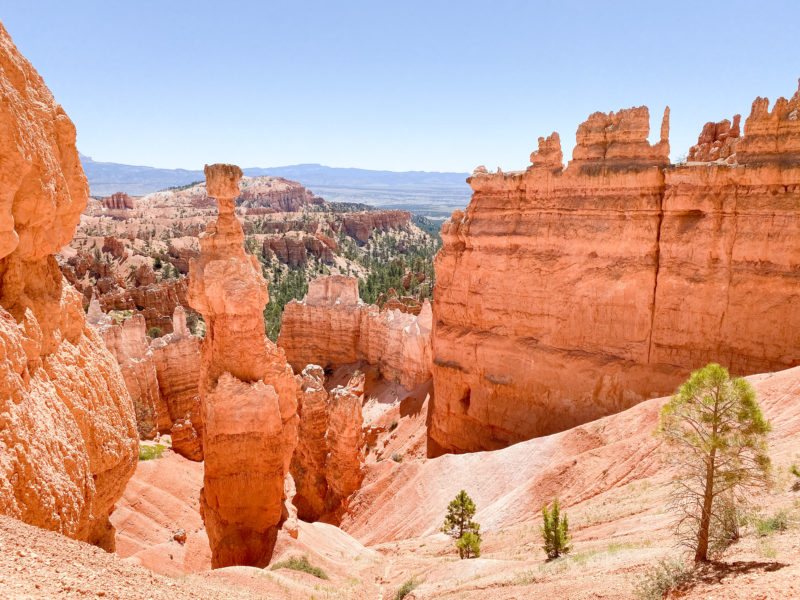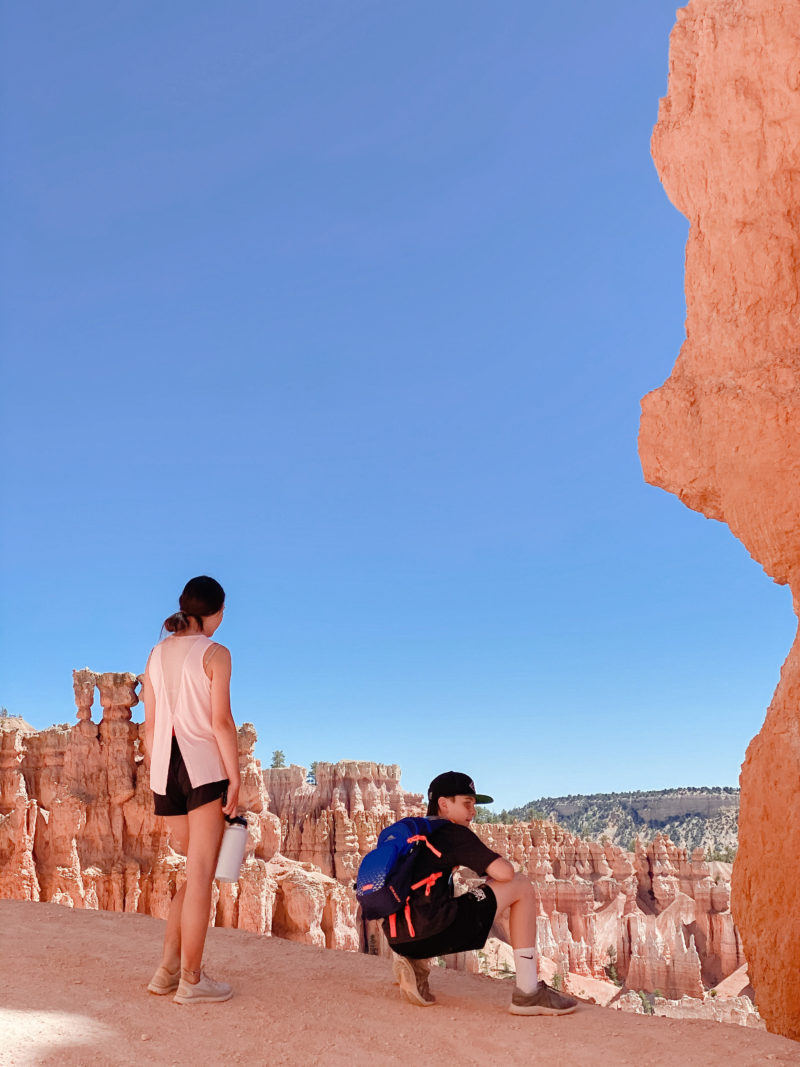 Of course the kids were always ahead of us and I loved walking up this steep path to see them taking in the vast view. It really is incredible.
How about the crowds?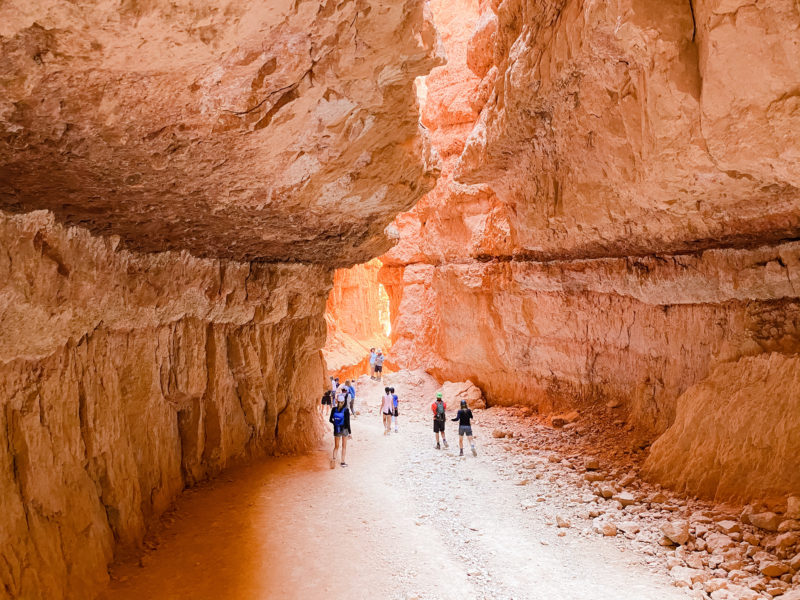 We also lucked out with the crowds. There weren't many people and it was easy to spread out and feel like you were alone. But it sure is nice when someone stops and offers to snap a quick family photo. I can imagine it gets much more crowded as the summer months go on ( and when people are traveling again).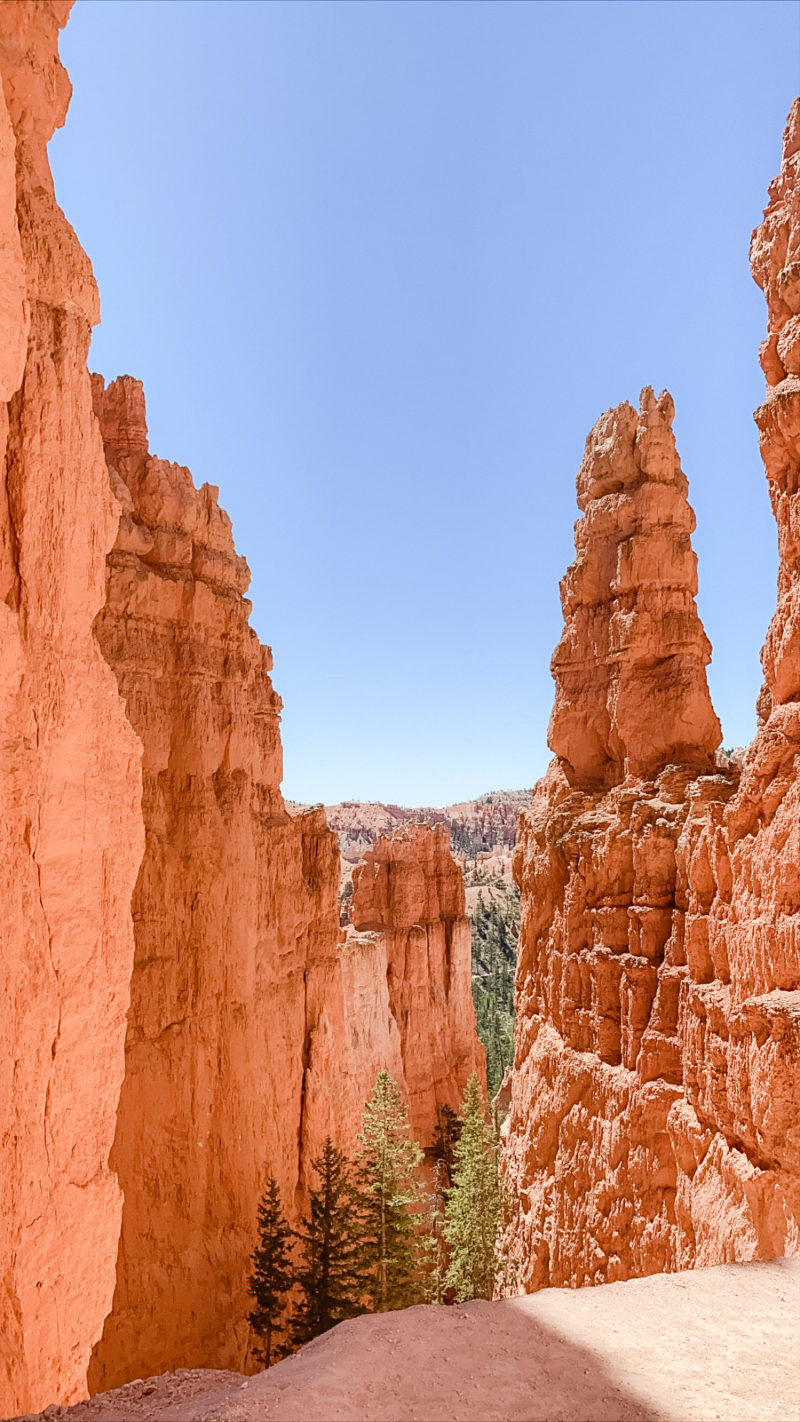 What is really beautiful is watching how the sun pours through the columns of rocks. At times they look burnt orange and like they are glowing. Other times they read a soft pink. It's really quite stunning.
FUN SPOT TO STOP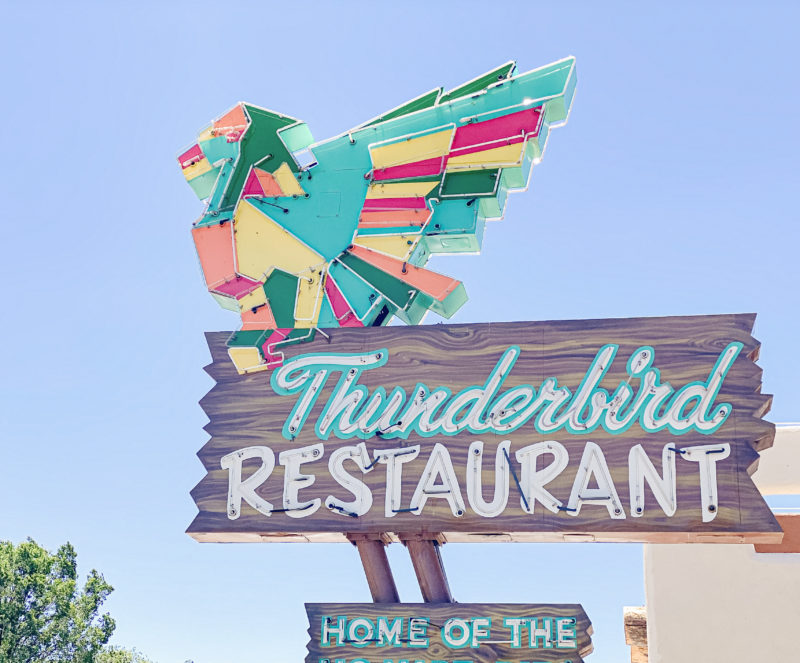 On your way back to Zion, you will pass the Thunderbird Restaurant. It's a quirky little spot where you can grab lunch or pick up a pie to go. That's what we did and it was really fun to have that night.
ZION TRAVEL GUIDE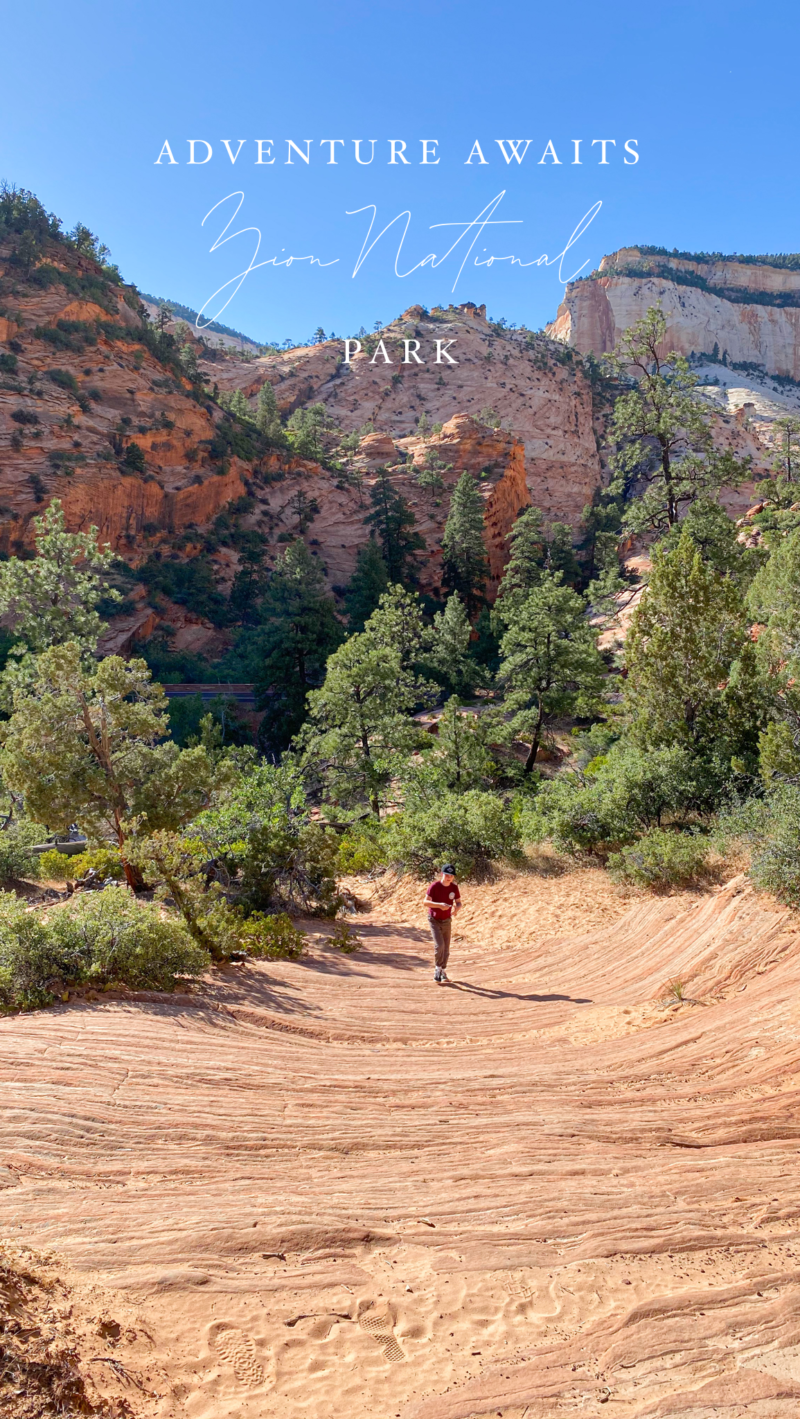 If you missed our Zion adventures you can get caught up here. It's a full travel guide and I am happy to answer any questions.
Wishing you all a really wonderful weekend. And Happy 4th of July. xo