At long last, I finally have part one of our butler's pantry to reveal to you! I'm sorry it's taken me so long. Life has gotten in they way of completely finishing this project but I thought it would be fun to share the before and after as well as half the room so that you all can get a sense for the space. Many of you have asked about resources and so I will cover that in this post as well. Welcome to our butler's pantry.
OUR NEW PANTRY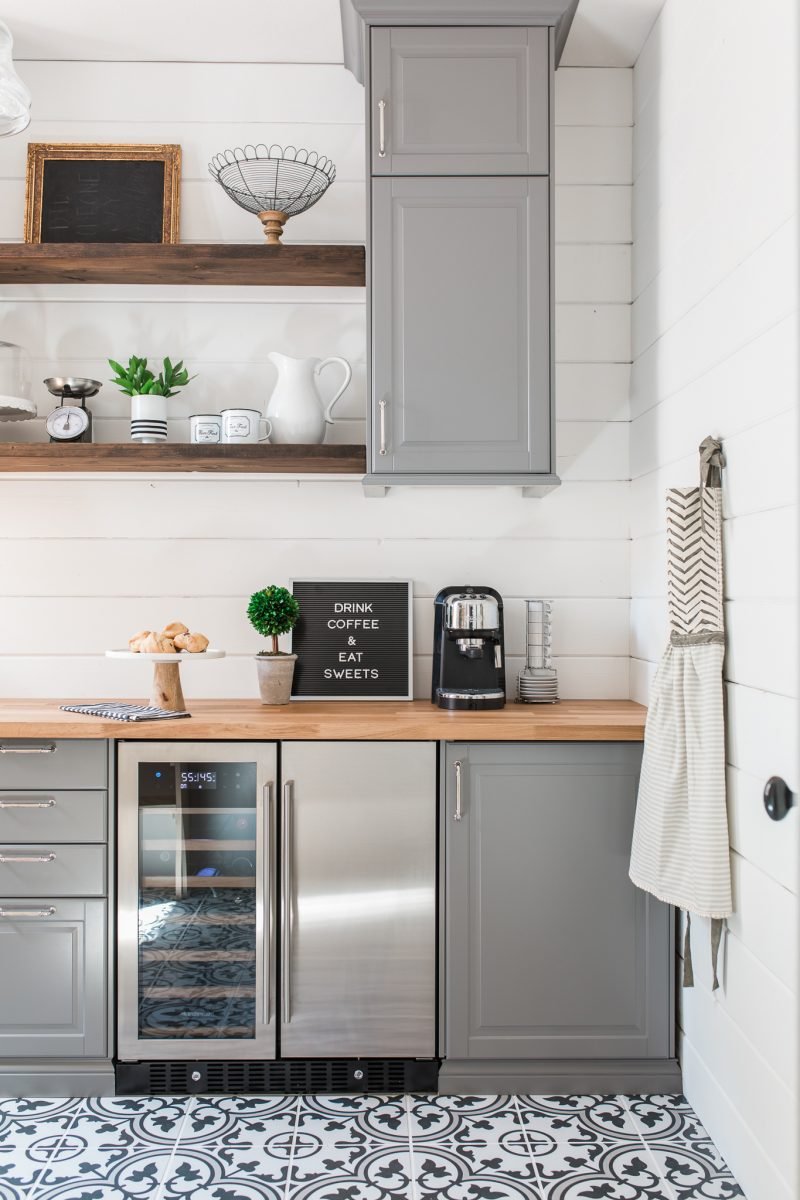 This space has already brought us so much joy. For those of you who don't know, we turned part of our third car garage into a butler's pantry. It's a space to house all of my vases, table linens, beverages, extra glassware and food. During parties, we welcome guests to come in and help themselves. This becomes our bar when we entertain.
GARAGE TURNED PANTRY
Here is a look at the before! What you are looking at is the tandem third car garage. The blue tape denotes the space we designed. Making it as large as we did allowed us to include one of the garage windows granting us all the natural light we were craving. The remaining portion of the tandem garage still houses all of my husband's tools as well as the children's sports equipment. We have not missed having more room out here at all.
THE PROCESS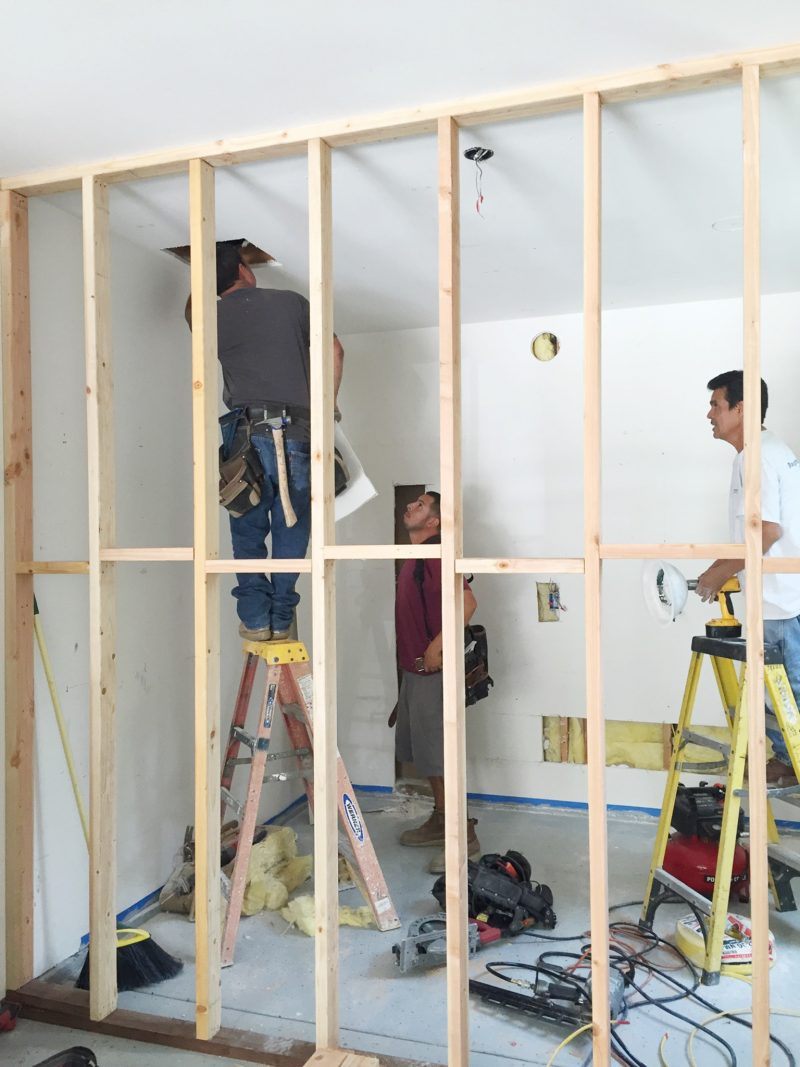 These guys worked their magic so quickly. It was amazing to see a wall go up right before our eyes. If you look behind the gentleman in red, you'll see the beginning of the door being cut. This entire space is directly behind our kitchen so it was a natural choice for a pantry. The only major challenge was raising up the floor a decent amount before it could be tiled.
WHITE BOX CHALLENGE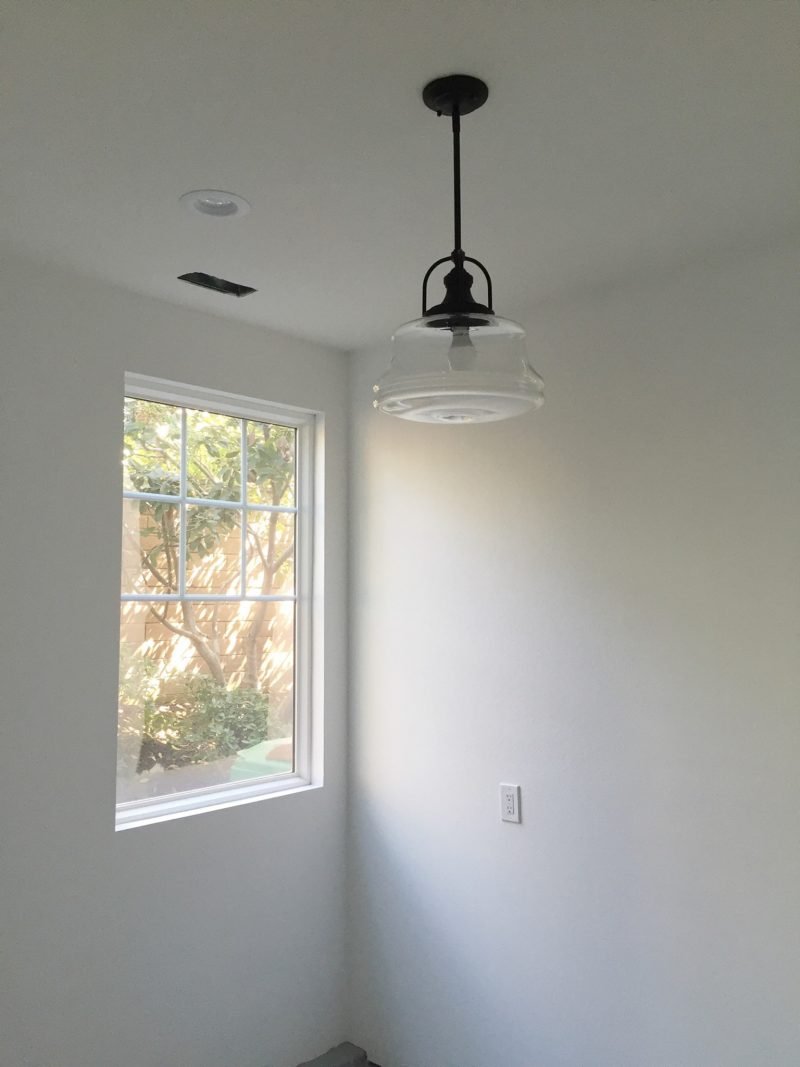 Once the workers left, we were left with a white box challenge. It was so exciting to have a blank space to design. I spent many nights planning and measuring. Once I designed where I wanted everything to go I still poured over it to be sure it was all going to function as I'd hoped. I wasn't afraid to ask friends and family as they came over, too. In the end, we went with my original design. After getting a quote for custom cabinets (are you sitting down?) we decided Ikea made the most sense. Our original quote to outfit this space with custom cabinets was $35k. Ummm. Nope, not a chance. Time to bust out the DIY skills.
BE PREPARED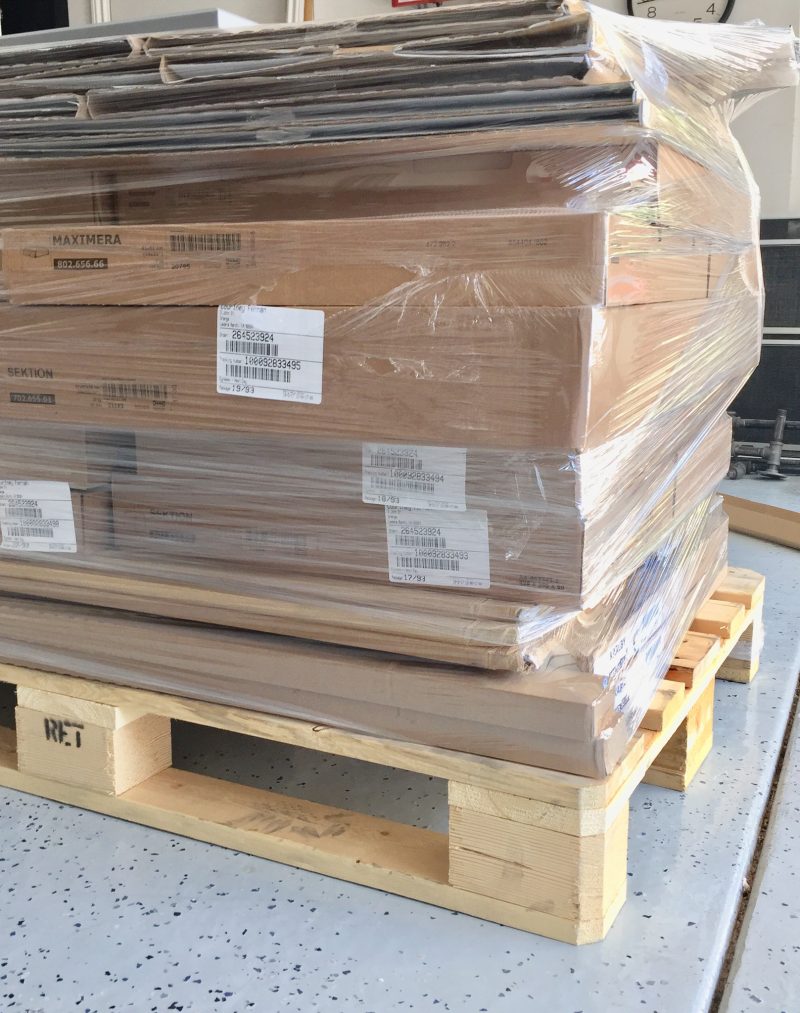 We have been thrilled with the Ikea cabinets. There is an online resource that allows you to create the room with accurate dimensions and design with cabinets. It worked great!!!! I designed it and then went it to sit down with someone at Ikea. They made sure what I had chosen would indeed fit. All of the cabinets were delivered they very next day. But let me warn you! I almost fainted when two giant palettes of boxes arrived. It was overwhelming to say the least. We parked our cars outside for a few weeks while we very slowly worked on this project. We had to fit it in between work, family, sports and life. Because we were in no rush, time was on our side. For reference, the cabinets came in under $4K. A HUGE savings.
NOT SO LAZY SUSAN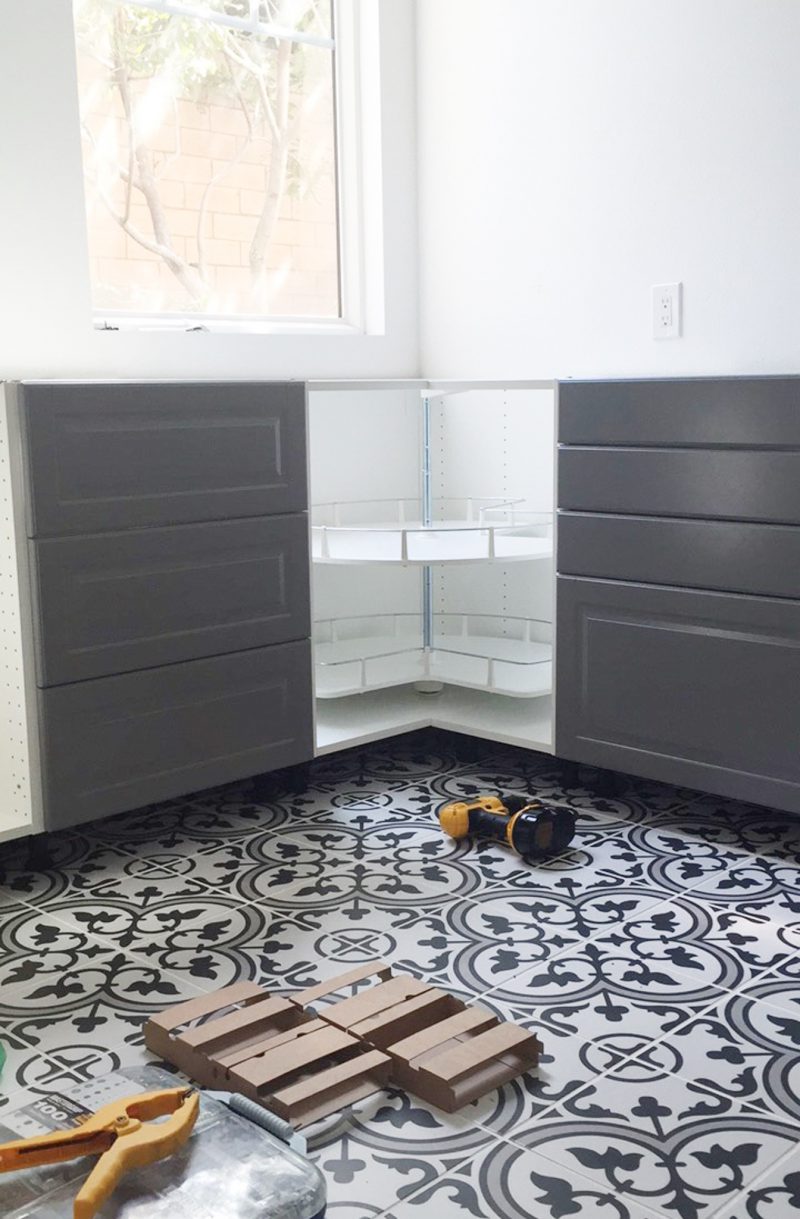 Without question, my favorite feature is the lazy susan. It's amazing. It holds ALL OF MY VASES! It's much larger than it appears and I am so happy to have all of them in just one spot. If you ever design a kitchen or a pantry I would say this is a must. The other feature I am head over heels for is the tile. I wasn't afraid to go bold because this room is around the corner from the kitchen and really has its own identity.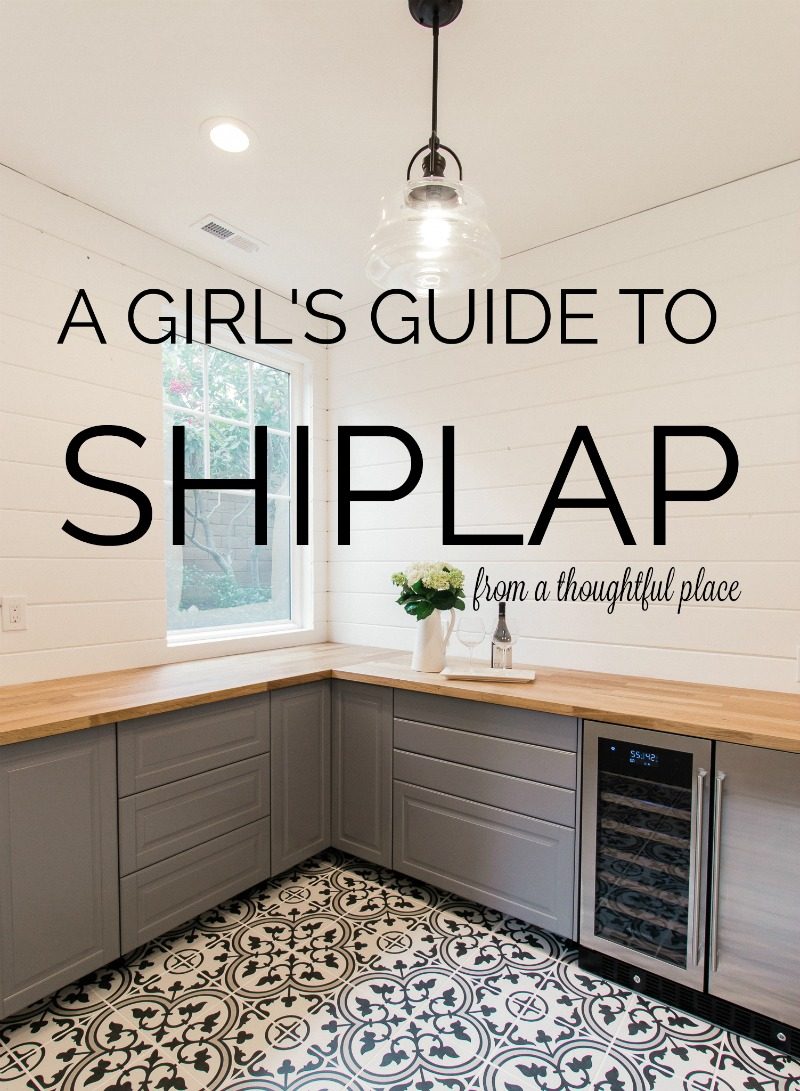 The shiplap process was actually quite straightforward and simple. We broke down the process as well as things you would need to tackle a project like this on your own in this post. 
COME ON IN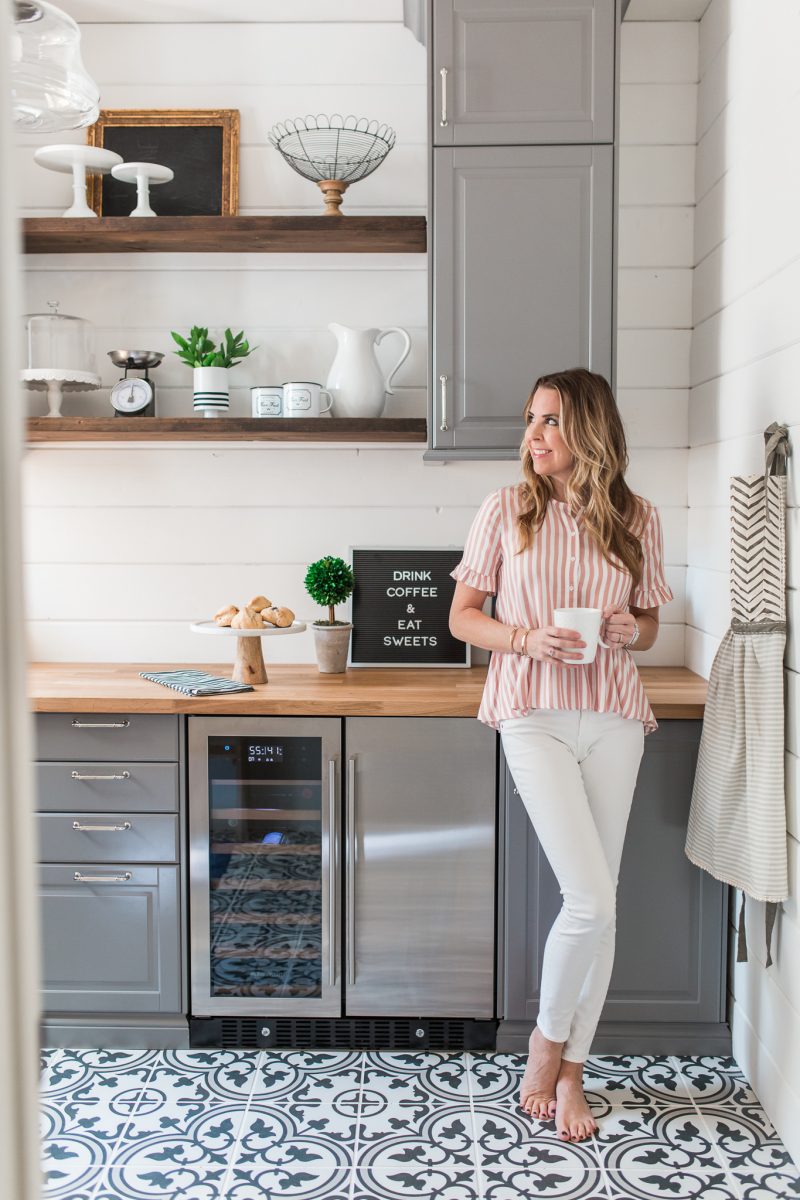 The shelves between the upper cabinets were made from simple pieces of plywood from Home Depot. My husband stained them darker than the wood counter top for contrast. The wood counter top and cabinets are both from Ikea. I get asked about this fridge all the time. It was not inexpensive but well worth it. One side holds wine and the other side holds all other beverages. When we host, we invite guests to help themselves. So much easier.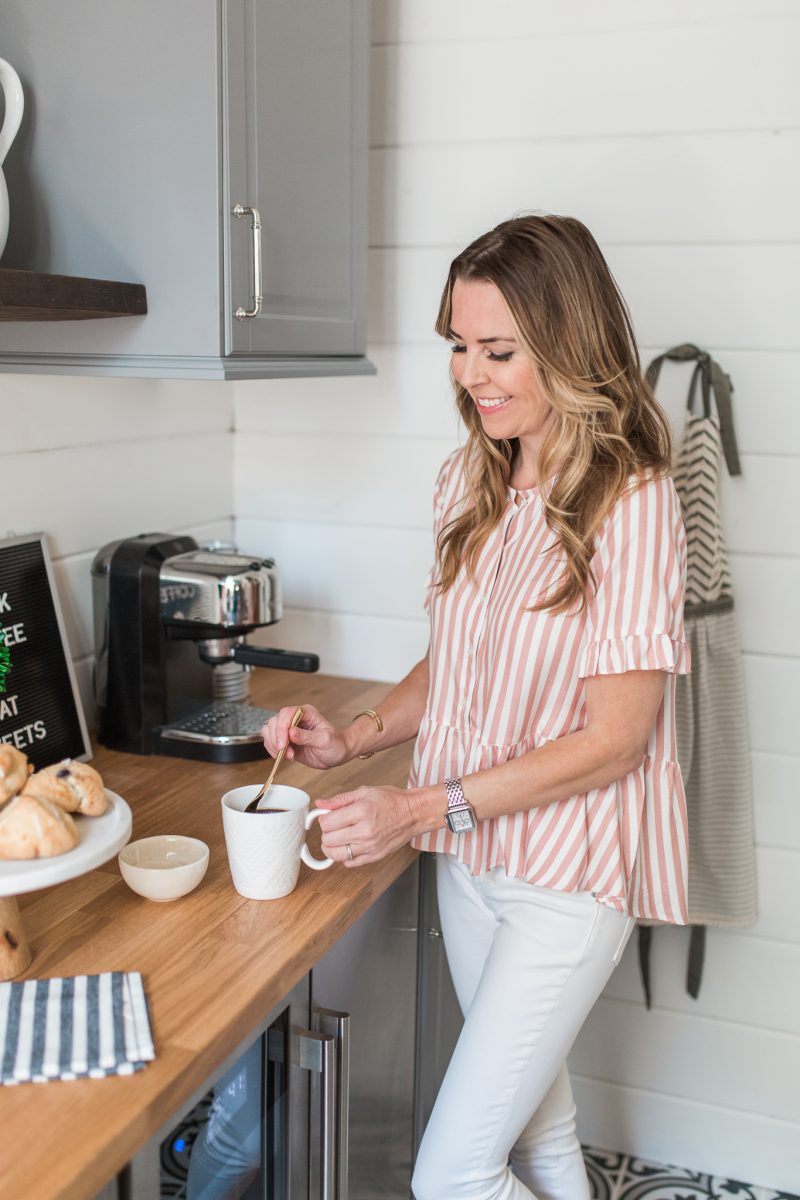 We did consider putting in a sink but in the end we did not feel it would be worth the expense of adding plumbing. The kitchen is literally right around the corner. We did add AC to allow us to count this as space as additional square footage.
One of the things I really appreciated during the holidays was being able to make baked goods and store them in here until it was time to serve them. While we do have a generous island in our kitchen, we are short on counter space. That is one of the reasons we decided this would be a better use of space for us.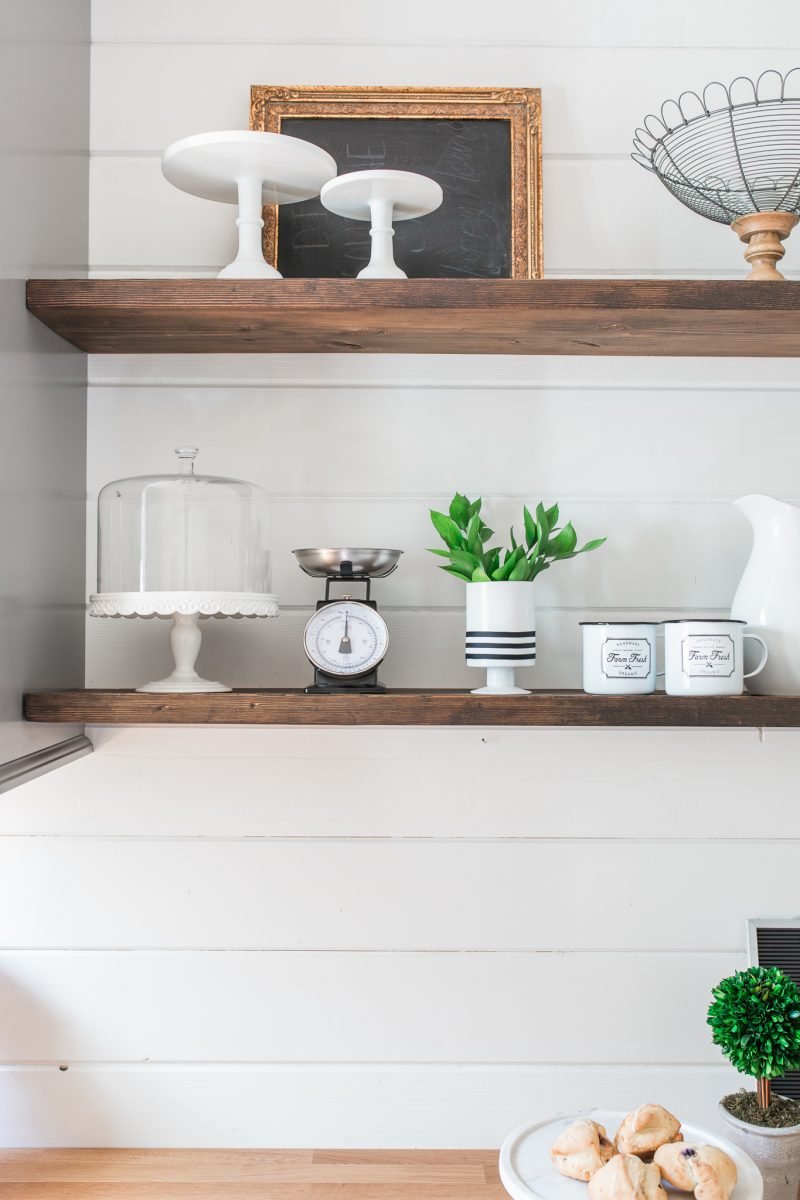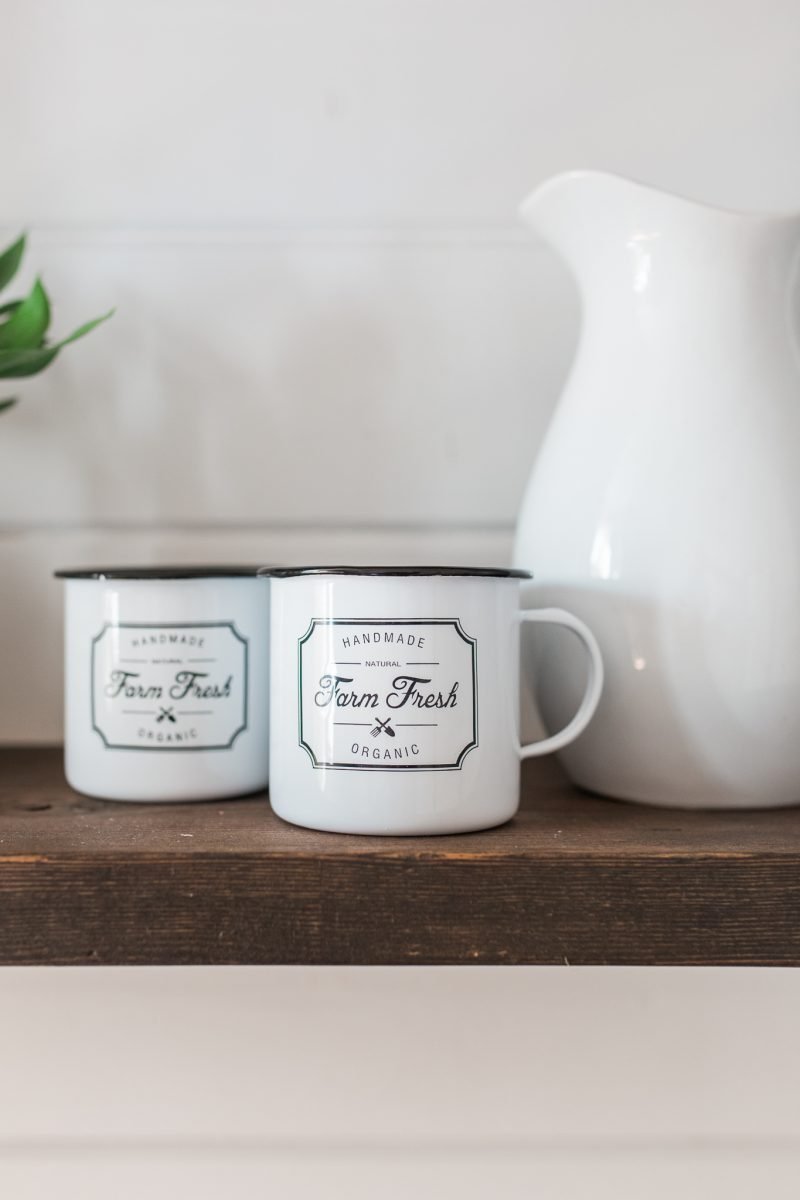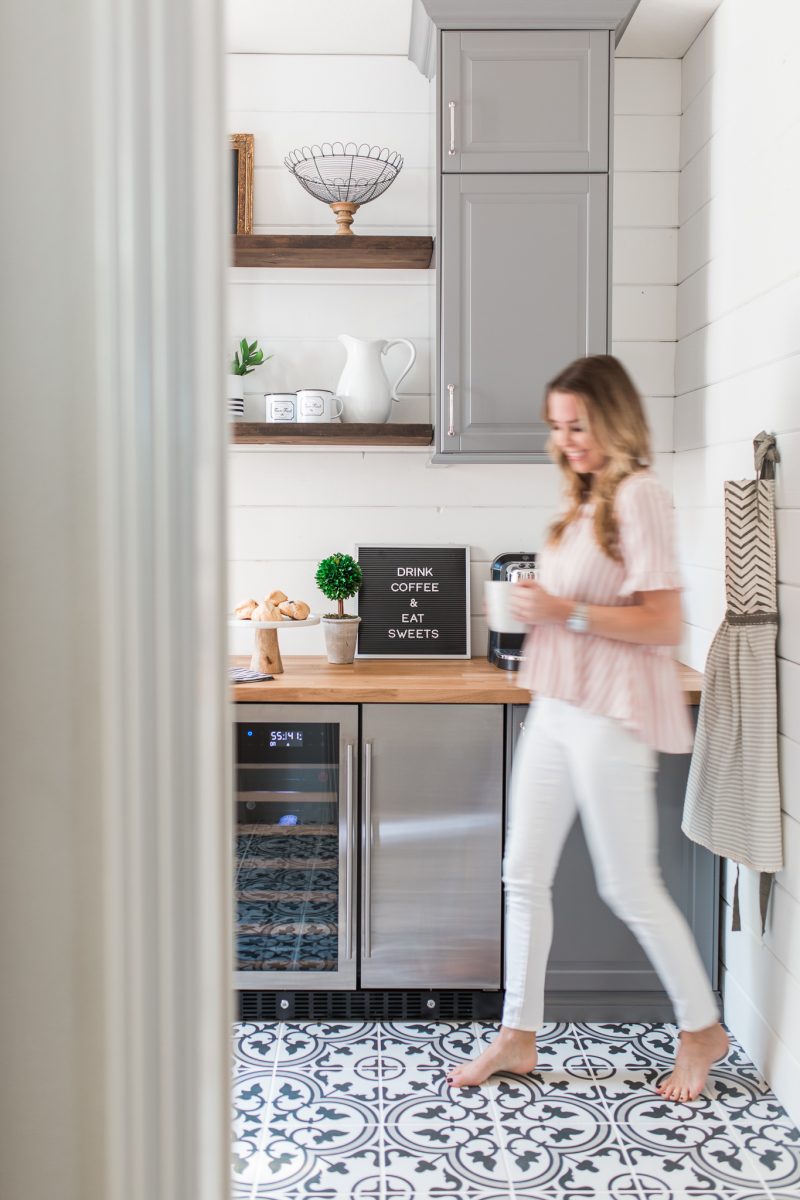 Shop This Space

Thank you for letting me share this space with you. While I designed the space, my husband gets all of the credit. He did all of this himself. Part two will reveal the rest of the room and how we incorporated  floor-to-ceiling shelves for food storage. It's nearly complete. My dad was so proud of us for what we did in here. He was interested every step of the way. I never dreamed he wouldn't be around to see the finished product. Makes it a bit painful to work on but I know how pleased he would be. And I am so thankful to my husband for making this dream a reality.
*After photos by the talented Vanessa Lentine