We have a blank canvas to show you and I couldn't be more excited. Thank you for following along with this adventure and the renovation process. Seeing the before photos, you know that we had beautiful bones to work with and just wanted to infuse a fresh, clean look  in an effort to make this home our own. I will keep this short and sweet and let the photos do the talking. Here is our new home downstairs reveal.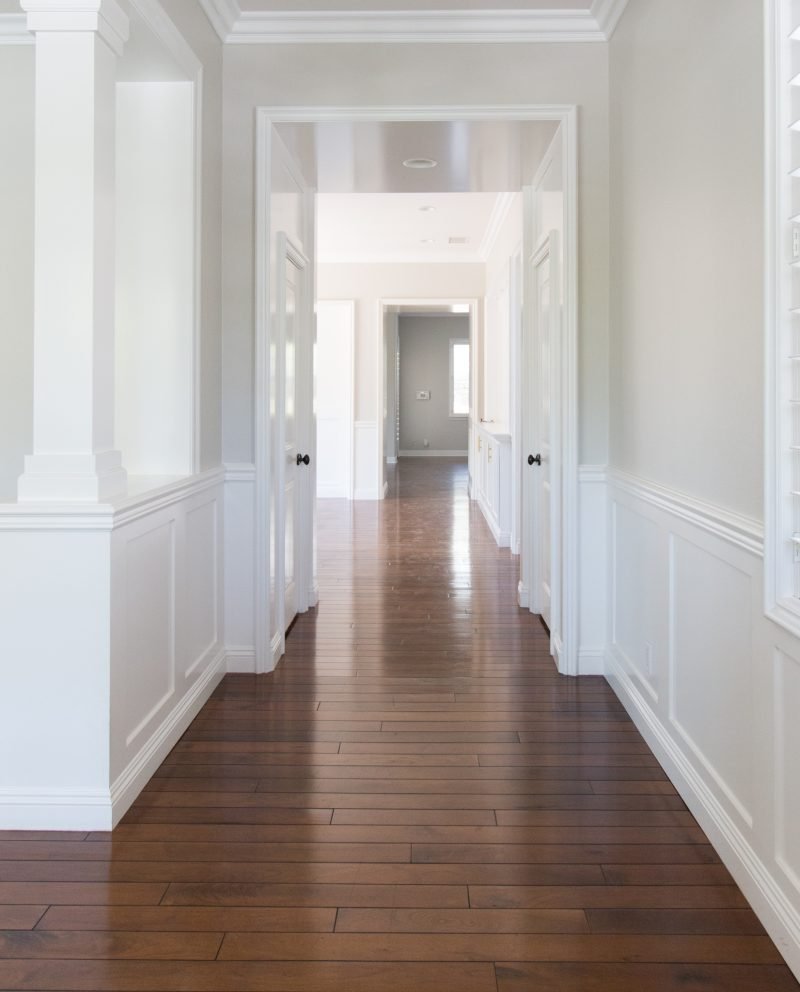 what did we use?
Wall color: Pale Oak by Benjamin Moore
Floor product: Original wood floors but used Rejuvenation to bring them back to life
Trim Color: White Shadow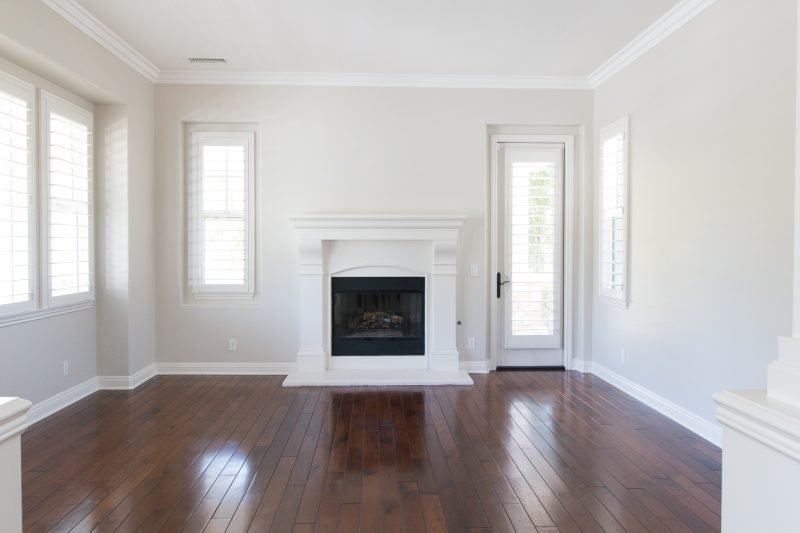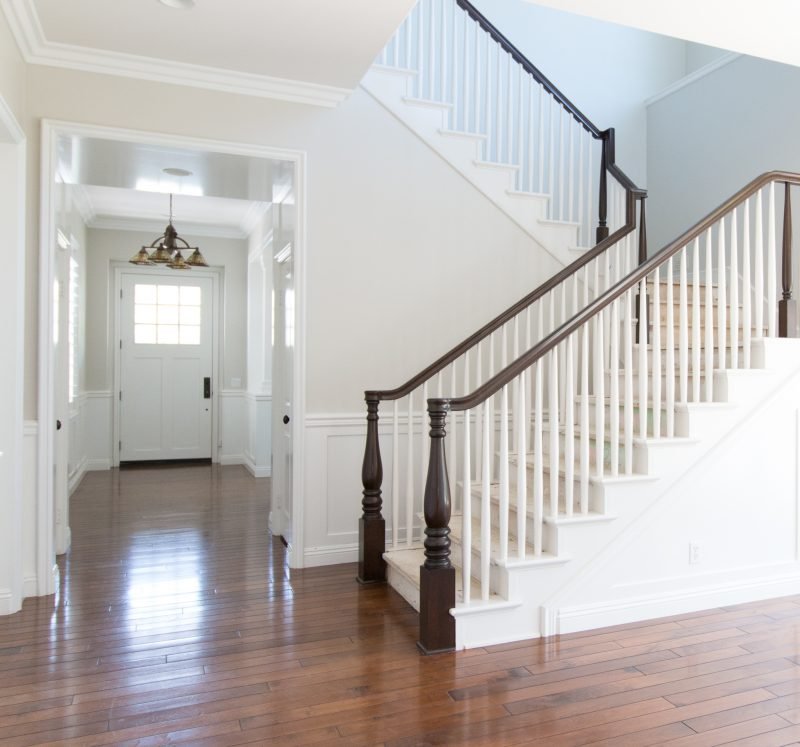 Staining the railing a darker color creates a nice contrast with the now lighter walls.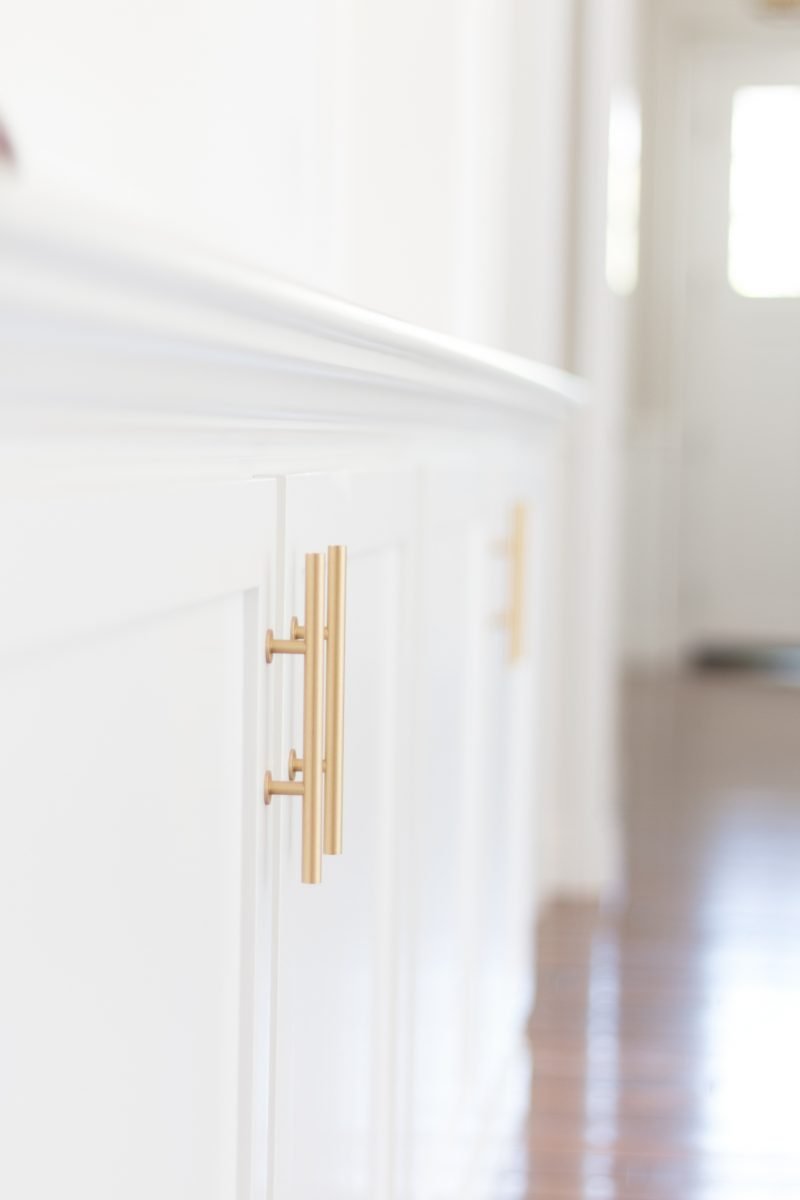 I have known for a very long time that if I ever had the chance to design my own kitchen I would use the gold hardware. I have had a crush on it for quite some time. It also mimics the handles on the stainless appliances so it works well in this space.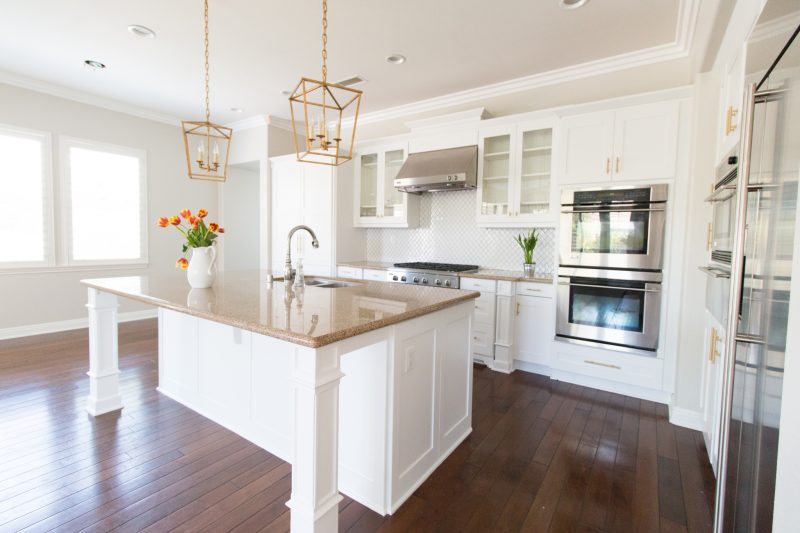 what sources did we use? 
Hardware: ATG Stores
Pendant Lights: Restoration Hardware 12″ English Openwork Pendant
Backsplash: Arizona Tile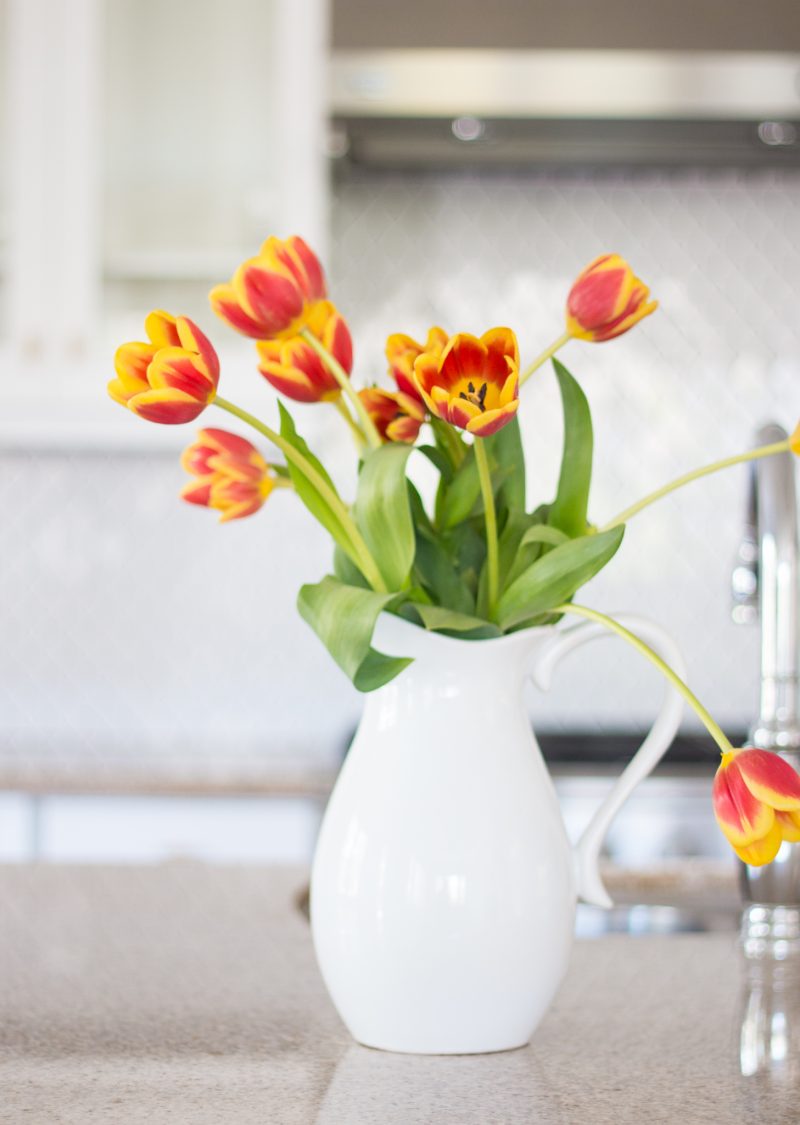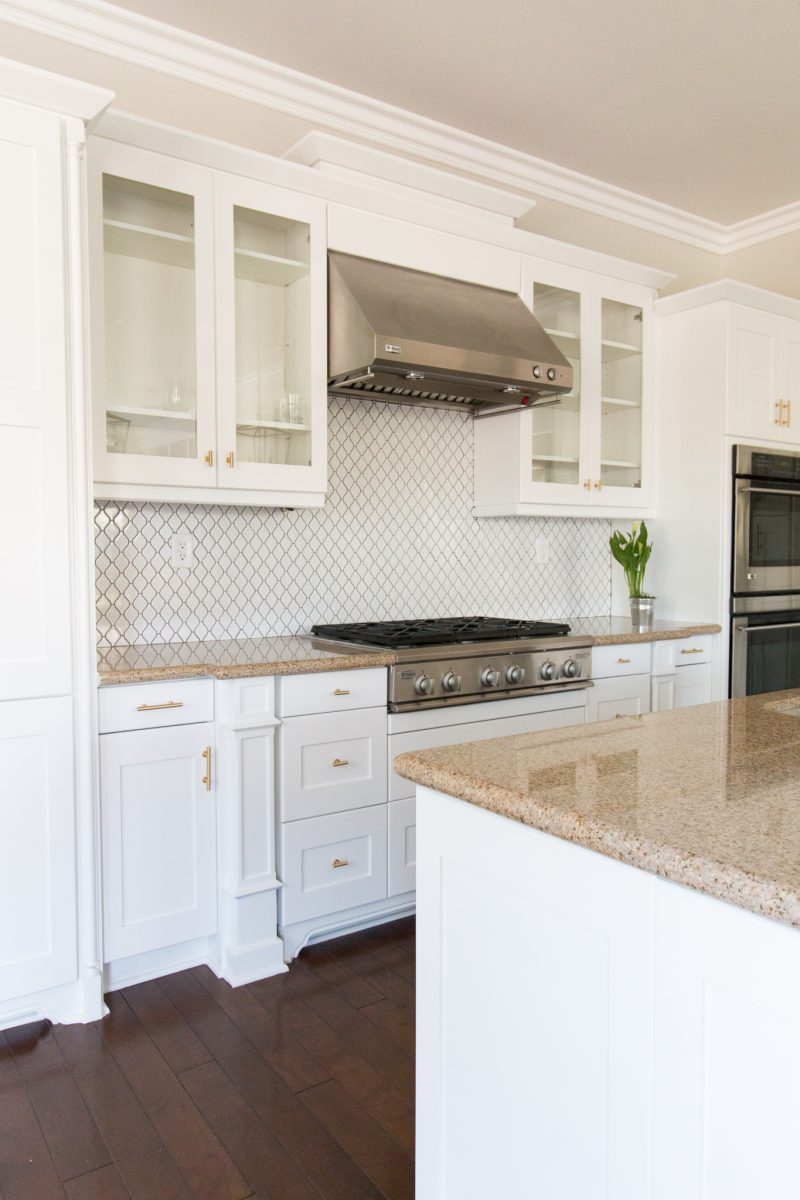 You can see we still need to have some shelves cut for the cabinets and get our things moved in! I chose this backsplash for a couple of reasons. First and foremost, with the very angular look of the shaker style cabinets, I thought the kitchen could use a softer more feminine curve. Furthermore, there is very little backsplash so I felt it was a great spot to be a little more creative and if I tire of it down the road it won't be a huge investment to swap it out. While I love a classic subway tile backsplash (and used it in my previous home) I thought this would add a bit more personality without committing to something too busy or that would compete with the existing granite countertops.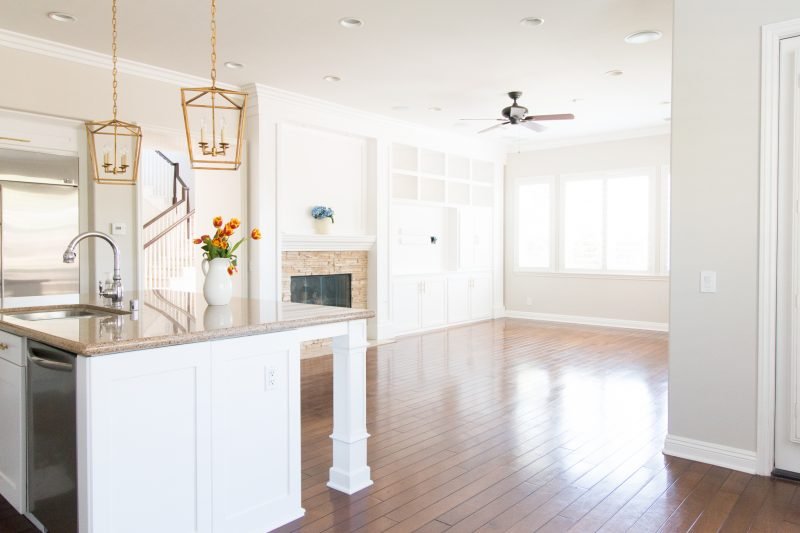 Here is a shot looking back into the great room. I am really pleased with how the white lacquer came out and am so exited to start decorating those shelves!
frequently asked questions
What is the lacquer color on the cabinets? Not entirely sure but I am getting that info for you.
Would I recommend my painters? Yes. If you are local shoot me an email.
Are the countertops new? No. These are the original countertops. We kept them to keep costs down and live in the house before we make any decisions on changing those. The neutral palette works great for us.
Well, my friends! That is a wrap on what we did downstairs prior to moving in. We are very thankful we had  a couple of weeks to get this all done. I am not sure we ever would have been able to have it done had we moved in immediately.
Now to get unpacking and decorating! I have some fun additions I can't wait to share with you. Thanks for popping in to see how this process is unfolding.
Have a great day.
Catching up?  Before Photos  | Renovation Progress