With the weather warming up, many of us are on the hunt for affordable outdoor finds. It is amazing what a couple of pieces can do to completely transform a space and our moods. Spending more time on our patio has been saving me lately. I've rounded up some chic pieces that won't break the bank.
AFFORDABLE OUTDOOR FINDS

Each and every one of these pieces are so cute. I have my eye on the scoreboard. We play so many outdoor games and it would be so fun to have. I am also impressed with the black outdoor dining chairs. They instantly add so much charm.
OUTDOOR FURNITURE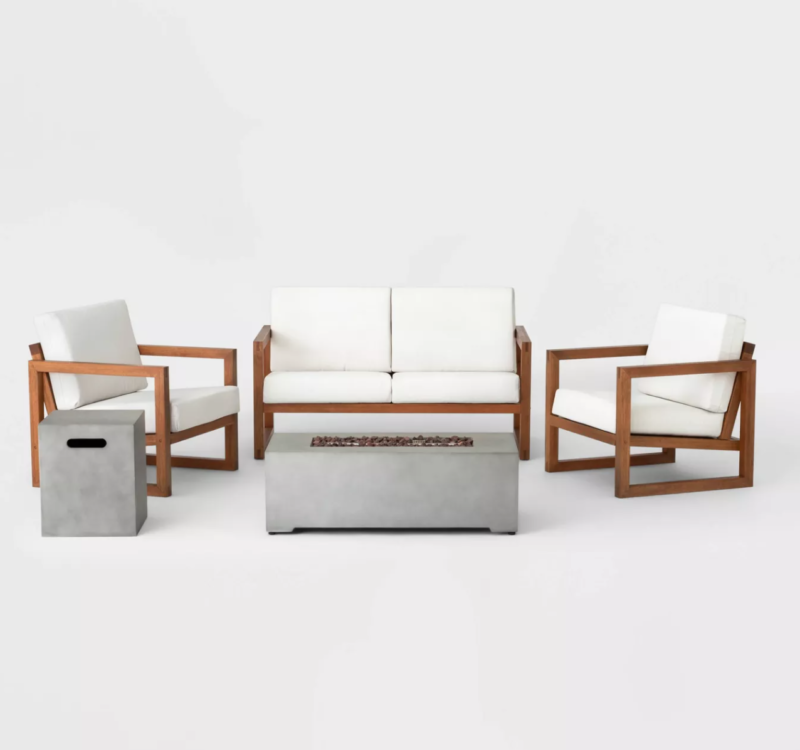 This outdoor set comes with the fire pit which is amazing. I love the minimal look of these chairs. It reminds me so much of the new McGee and Co. set that I have been drooling over.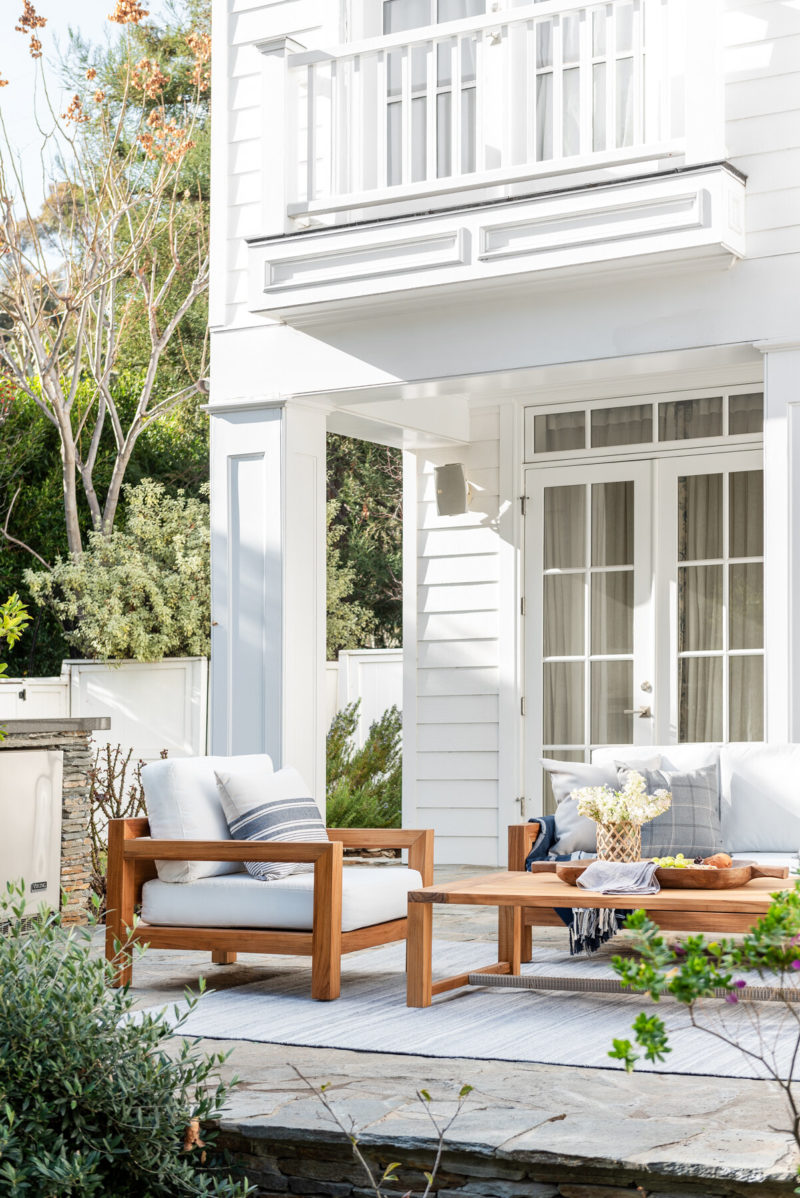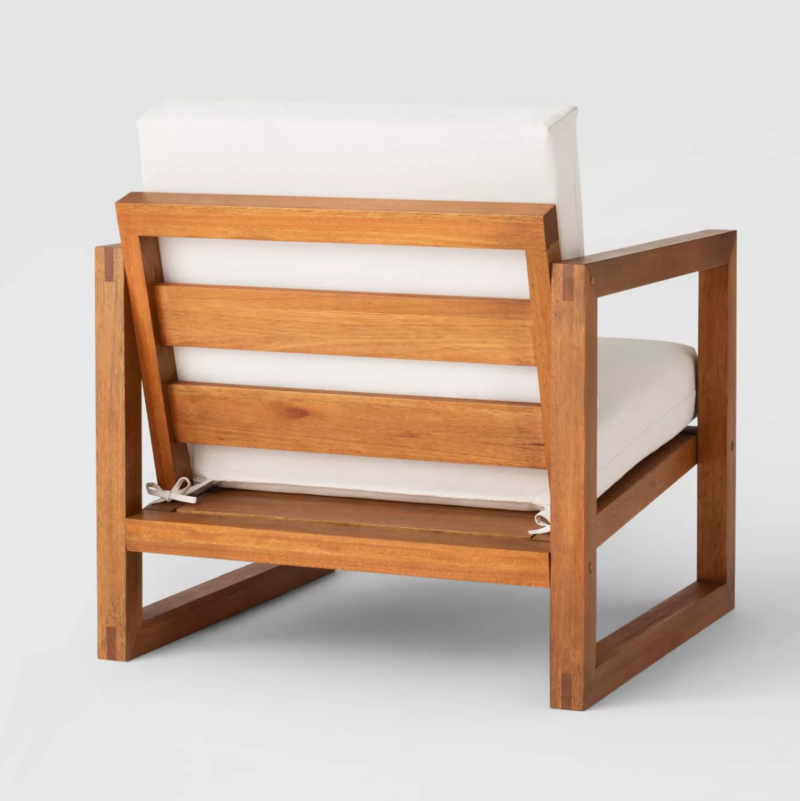 Had to show you the back of these chairs. Just so good. A fraction of the designer price.
SMALL SPACE SETS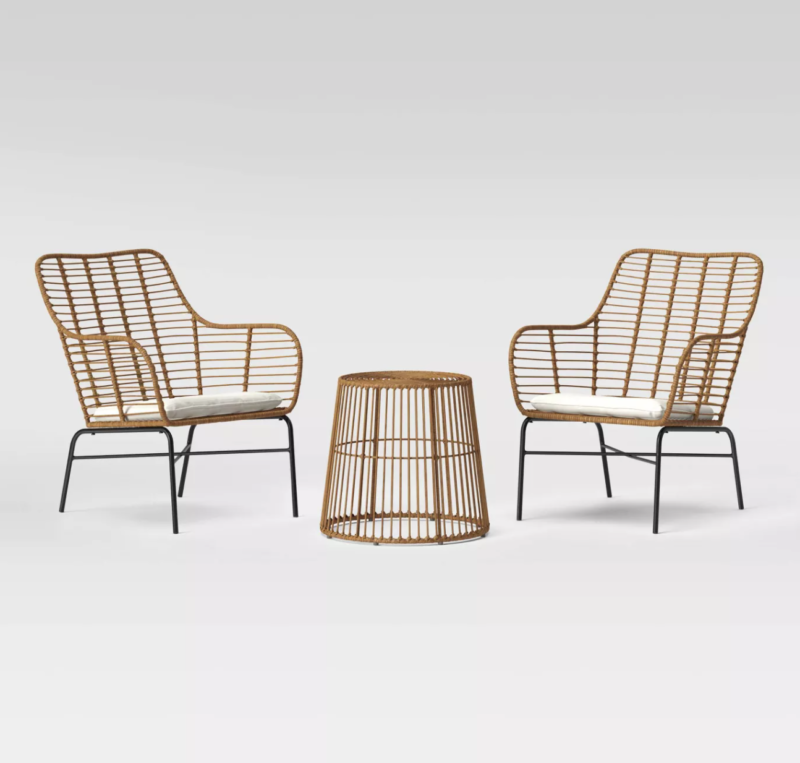 All of these sets are great for a deck, porch or small patio. A great way to take advantage of fresh air and expand your living space.
ADD A NEW RUG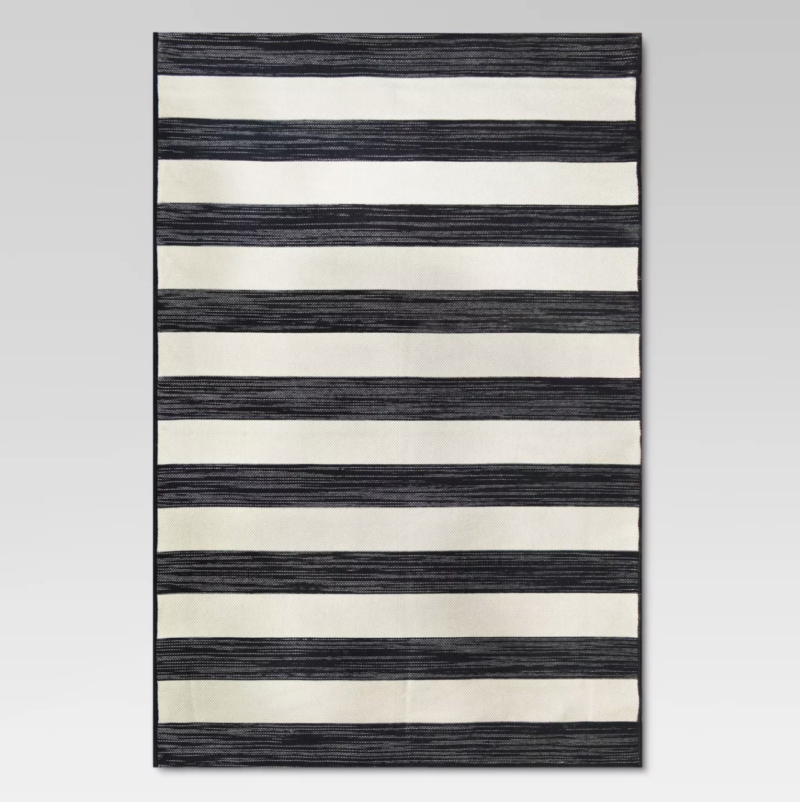 There is no question that adding an outdoor rug to your space will completely transform it. This black and white striped rug is gorgeous. I love the faded look it has and how much dimension it adds to a space. Colors and sizes are going quickly.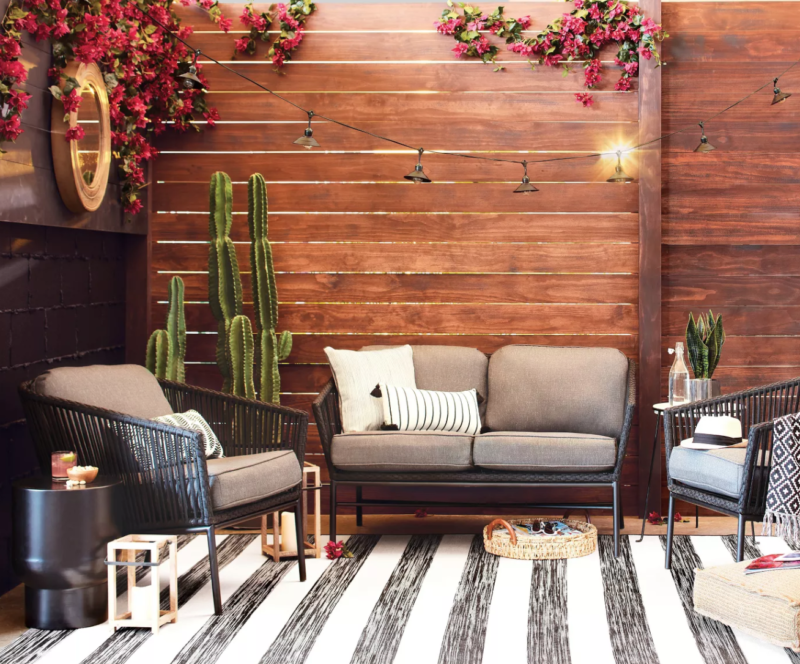 Fun to see the rug in an actual space. It really does add so much. It transforms a patio to a true warm an inviting spot to hang out.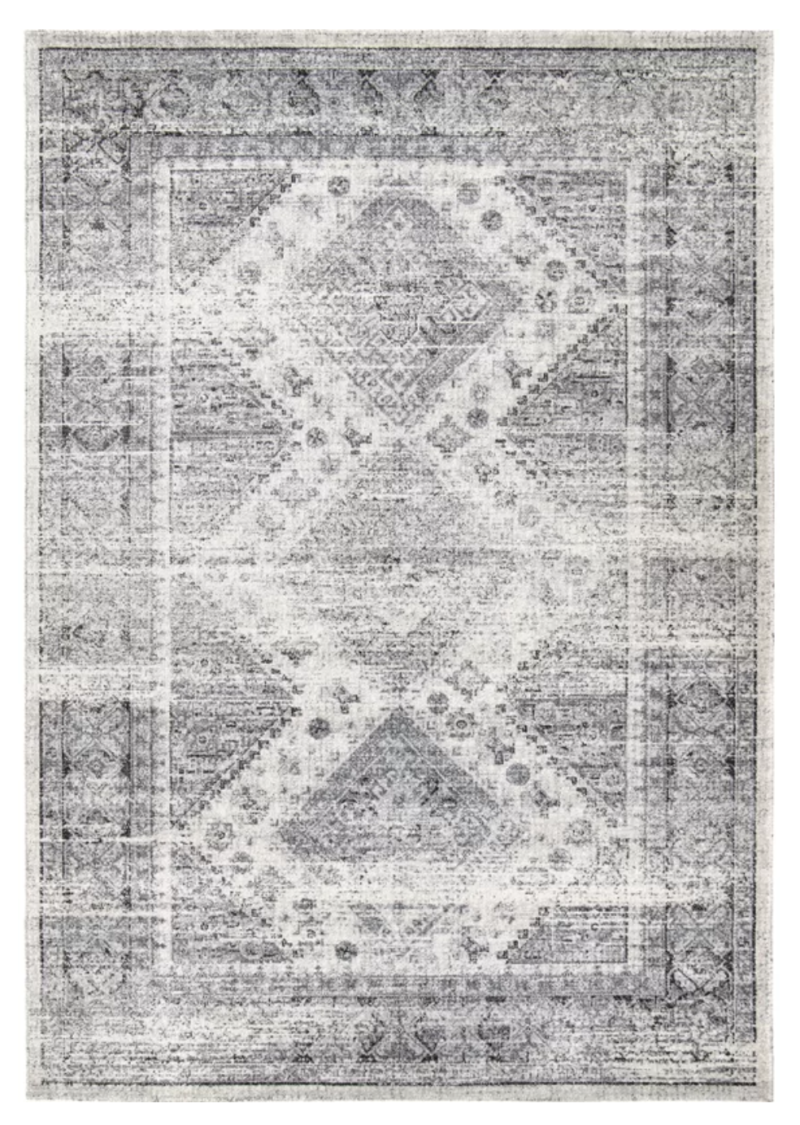 If you don't want to go with a bold stripe, this traditional rug gives you a nice neutral pattern. This is the rug we have on our porch.
OUTDOOR PLANTER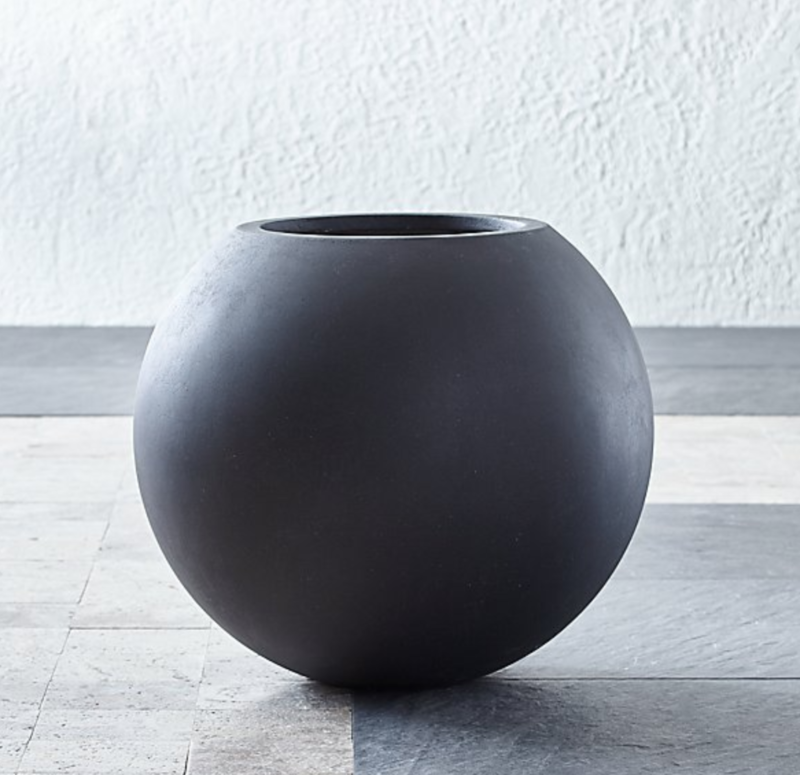 We bought this planter for our front porch and can't wait to fill it. I actually bought both sizes (large and small) but am returning the larger one. The scale is just way too big for our space. We adore this smaller size. It is currently 40% off which is great. Really nice quality and it comes in three colors.
SOMETHING GREEN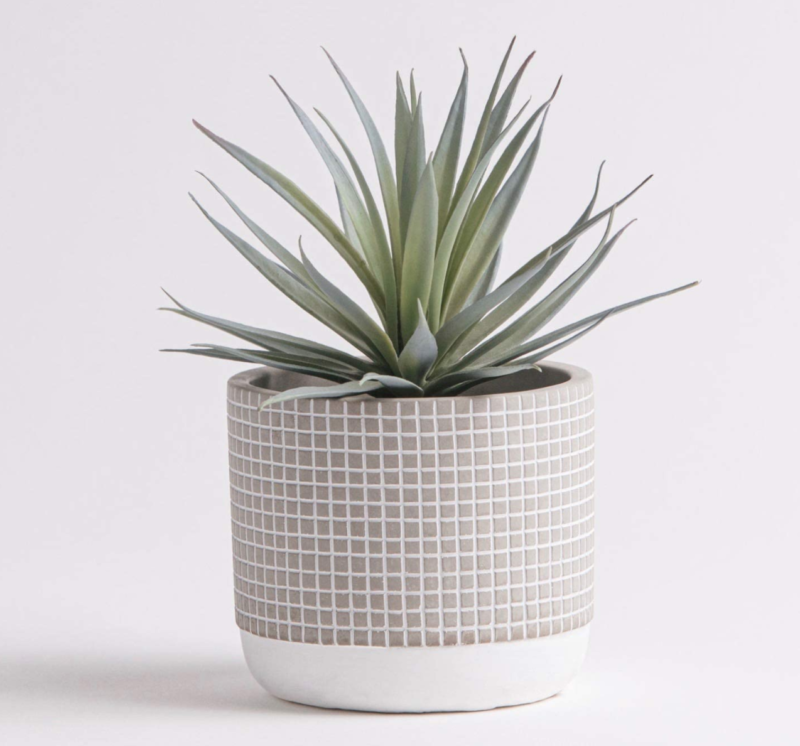 I am always a fan of adding greenery to the outdoor space. Must confess that I use faux plants on our outdoor table. I just can't keep up with keeping things alive and they always look great. It's just so much easier. This faux succulent is one of our favorite Amazon finds. It looks so real.
TEAK BEAUTIES
These teak chairs from Pottery Barn are just beautiful. All outdoor is up to 50% off so it's definitely worth looking into if you have your eye on something. See all of the outdoor pieces here. You can find the striped beach towel here.
AFFORDABLE PILLOWS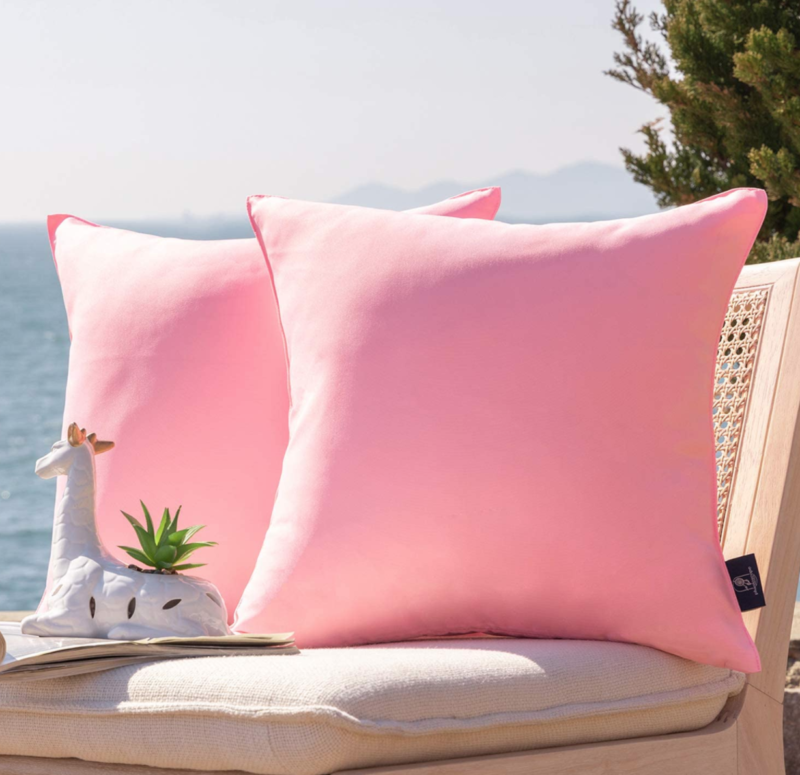 If you want to add some fresh energy to your outdoor space, pillows are an affordable way to do it. You can grab two outdoor covers for only $14! They come in a few different colors and receive great reviews.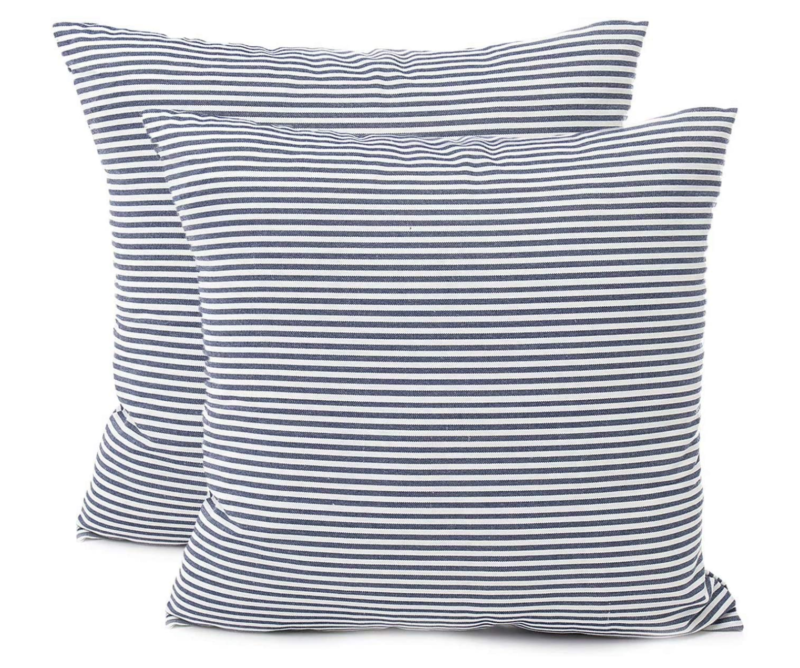 These are not outdoor pillows but they are darling. This classic stripe will never go out of style. These would look great in a living room or even on a covered porch. You can't beat this deal. Two for only $13. Remember to always fill them with inserts that are 2″ larger than the pillow cover size. That will give you a fuller look therefore appearing more high-end.
AFFORDABLE SUMMERTIME POOLS
Inflatable pools are almost impossible to come by so I wanted you to know these two are back in stock. Hours and hours of fun for the kids (and adults).
TURKISH TOWEL SALE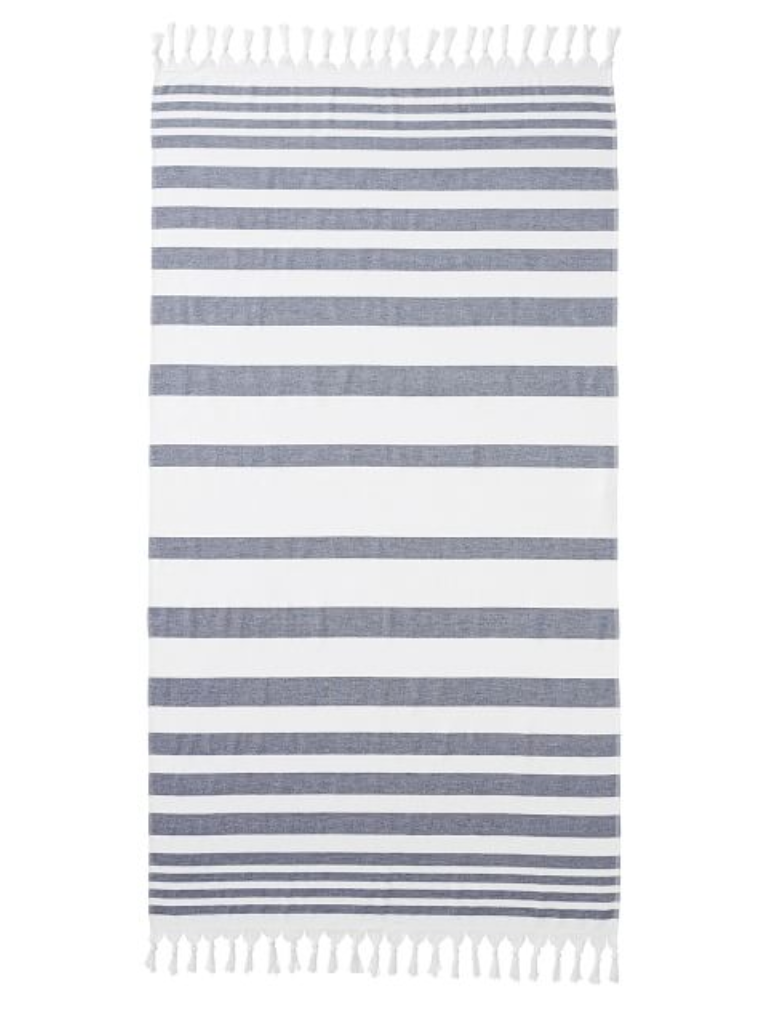 I am a huge fan of Turkish towels and these striped beach towels are marked down to $20 right now. Awesome deal and a great gift idea, too.
What about you? Have you been working on your outdoor space? We are extremely grateful to have a spot to go. I will be sharing all of our front porch details next week. Wishing you all a really lovely Friday. One day at at time, friends.