Good morning. You may have seen my putting together a s'mores board on my stories yesterday. Without question, it was the highlight of my daughter's week. It got me thinking about other chic charcuterie boards and how much fun you can have with them. With very little effort you can take something simple and turn it into something really beautiful. Here are a few ideas to get your wheels turning.
BREAKFAST BOARD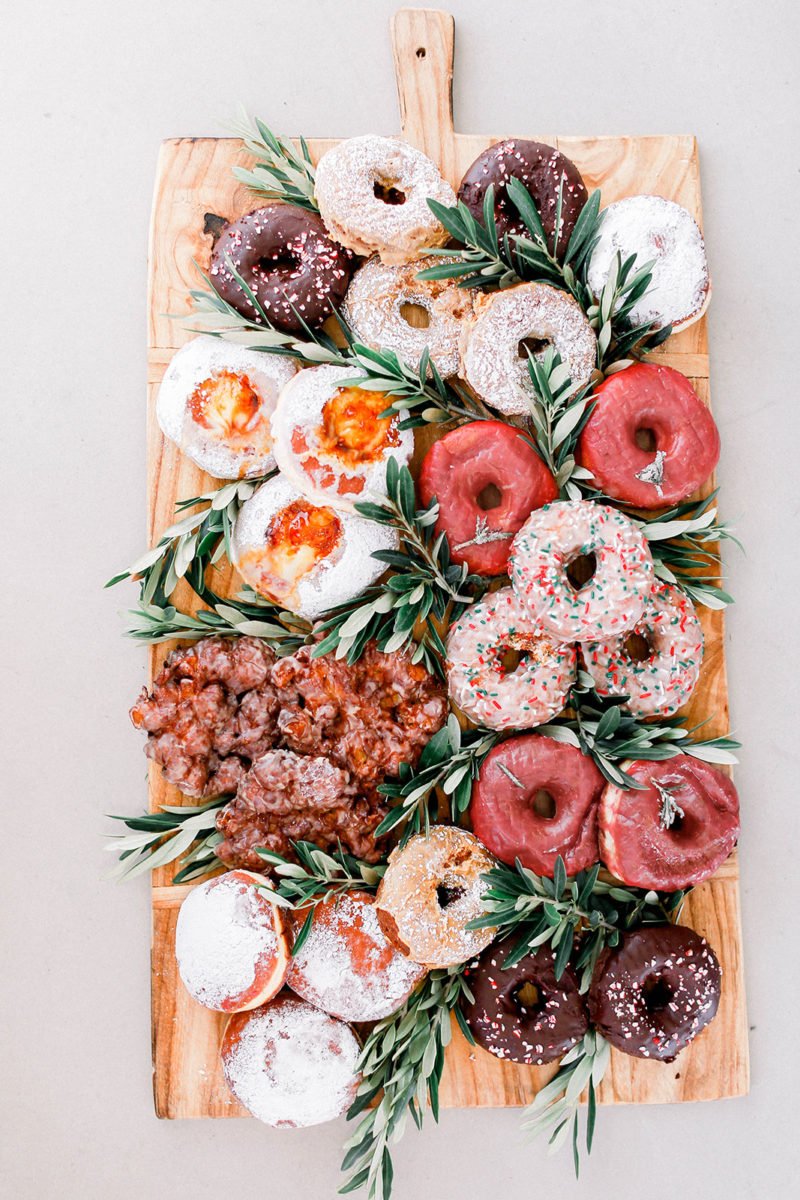 via serena & lily party | photo elizabeth johnson
Should donuts be served any other way? I attended a holiday Serena & Lily event two years ago and this was how they presented the donuts. Genius. It's amazing how just grouping them on a pretty cutting board and adding greens completely elevates the look. And it doesn't take much time at all. The key is having a good variety and tucking in greens throughout.
S'MORES BOARD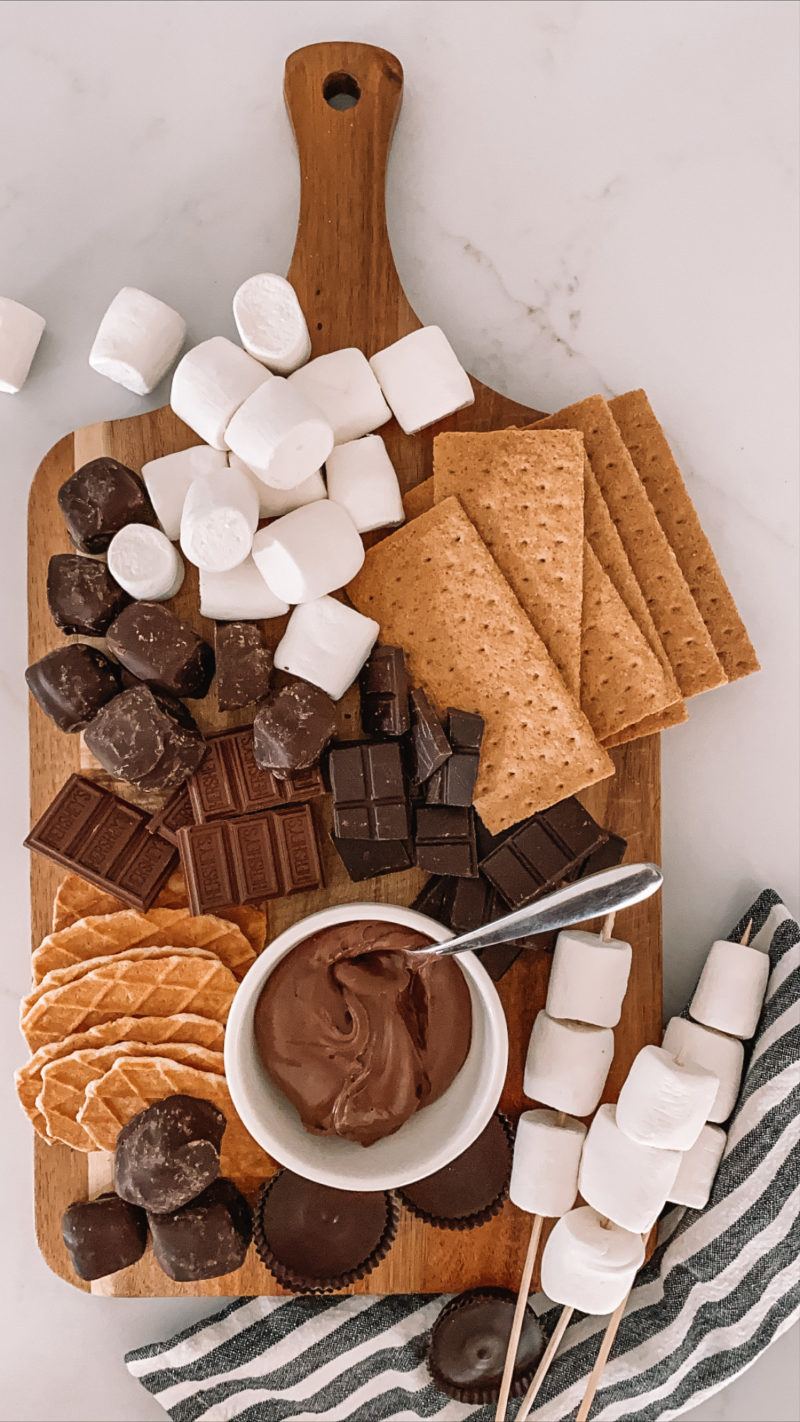 Dessert trays are just as popular as a charcuterie spread. A s'mores board is so easy to put together and looks so much more enticing when it's all on a pretty wooden board. Once the marshmallow comes off of the fire, you can head to the board to build the s'more. With the Four of July looking so different this year, this might be fun to put together for your family.
IDEAS FOR THE BOARD
This is a list of what we included but there are no rules whatsoever. Just consider who is indulging in the dessert and what they like.
marshmallows
graham crackers
waffle cookies
dark chocolate peanut butter cups
dark chocolate covered caramel
warm salted caramel sauce (not shown . . .in lieu of chocolate) warm in the microwave just before serving
cocoa almond spread
dark chocolate squares (bar broken up into pieces)
milk chocolate squares (bar broken up into pieces)
(Everything on our s'mores board was from Trader Joe's)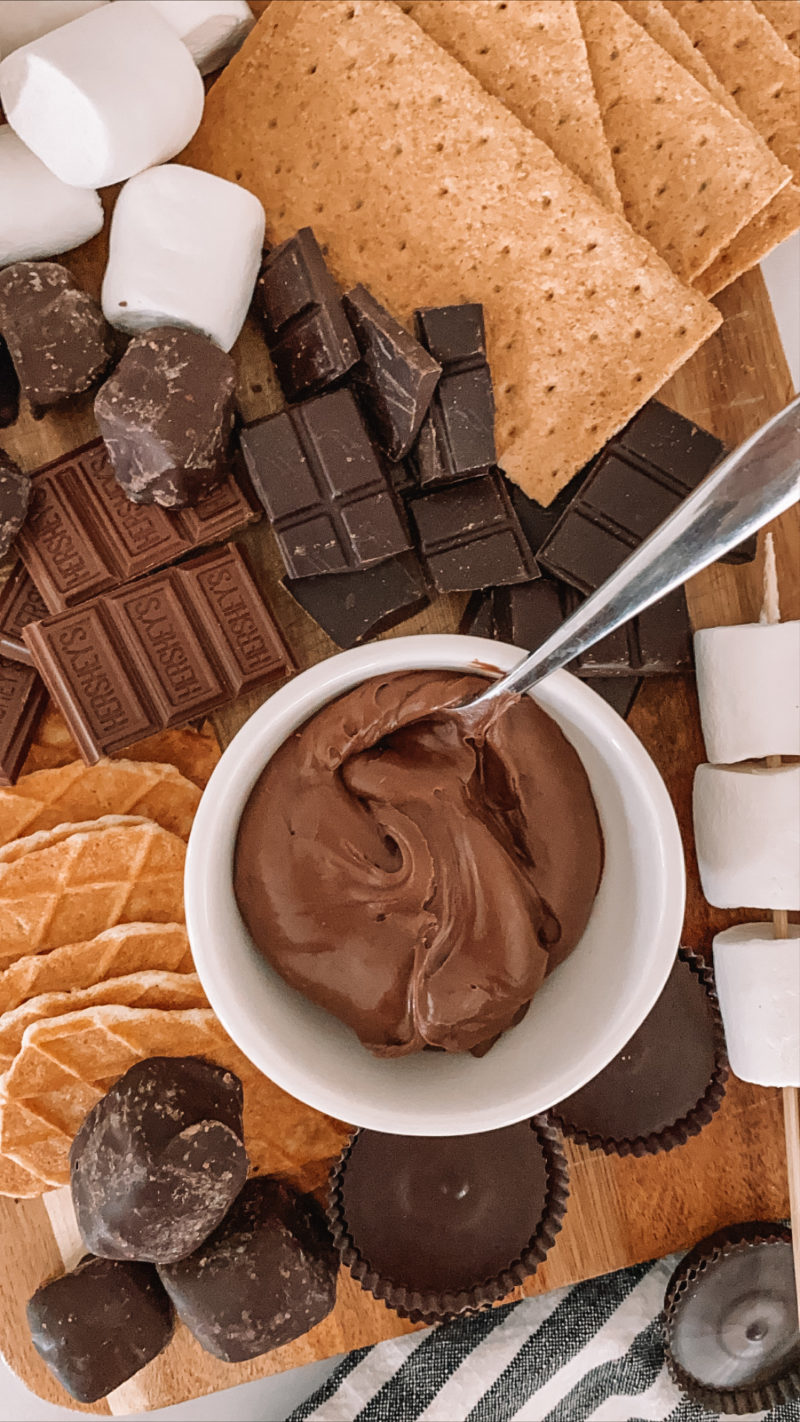 My little prep bowls belonged to my mom and are no longer sold but this set is great. I honestly reach for these bowls all the time. We use them for nuts, sauces, salsa, dips, and more. On taco night, we fill them all with the different toppings.
ANYTHING GOES BOARD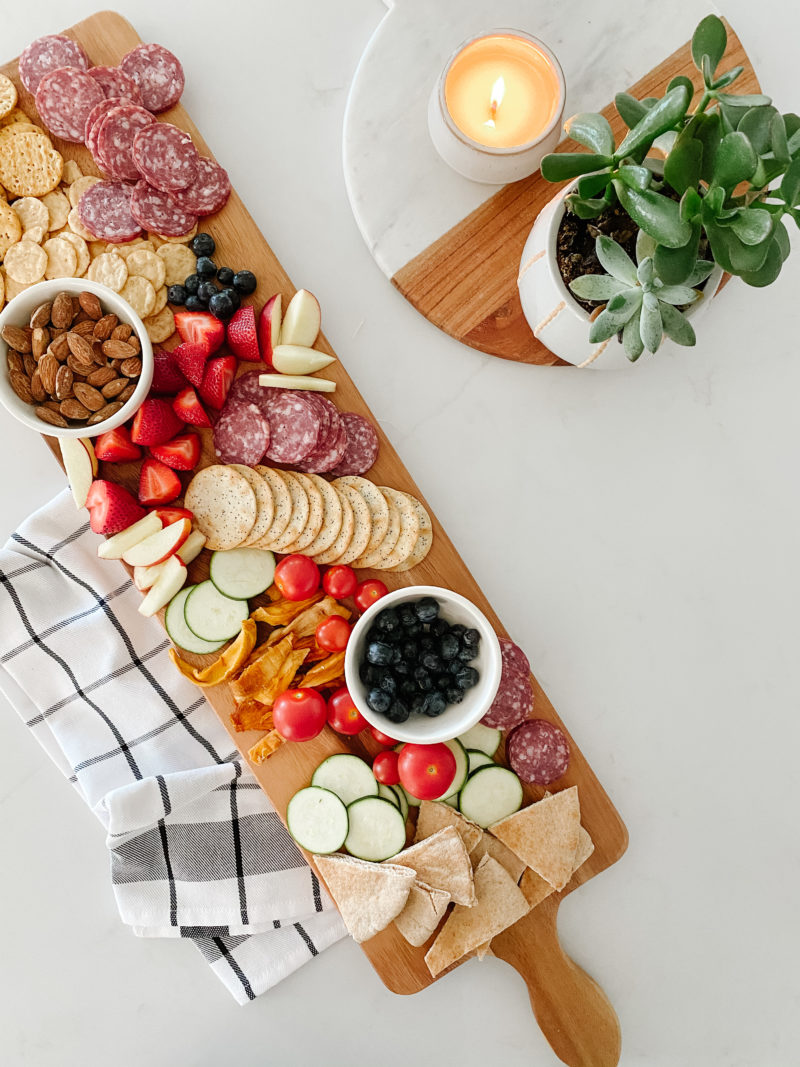 This is our take on the traditional meat and cheese charcuterie board. They can actually be pretty costly to put together but this one is virtually free! On Friday nights I have been grabbing our long board and filing it with what we have left in the fridge. It's a great way to use up leftover fruits, veggies and random snacks. The only thing I do make sure I pick up on my Monday trip to the grocery store is a salami and crackers. Everything else is from the fridge or pantry and helps use up what we have. And it doesn't cost anything extra! Plus it's a fun thing to look forward to on Friday nights. My exact board is no longer sold but this one has similar dimensions. This one is 13.5″ x 35″ which is great for entertaining.
IDEAS FOR THE BOARD
salami
crackers
dried fruit
berries
nuts
leftover bread from the week
any fresh vegetables still in the fridge
tip: use small prep bowls for the tiny items like berries and nuts
A FEW MORE BOARDS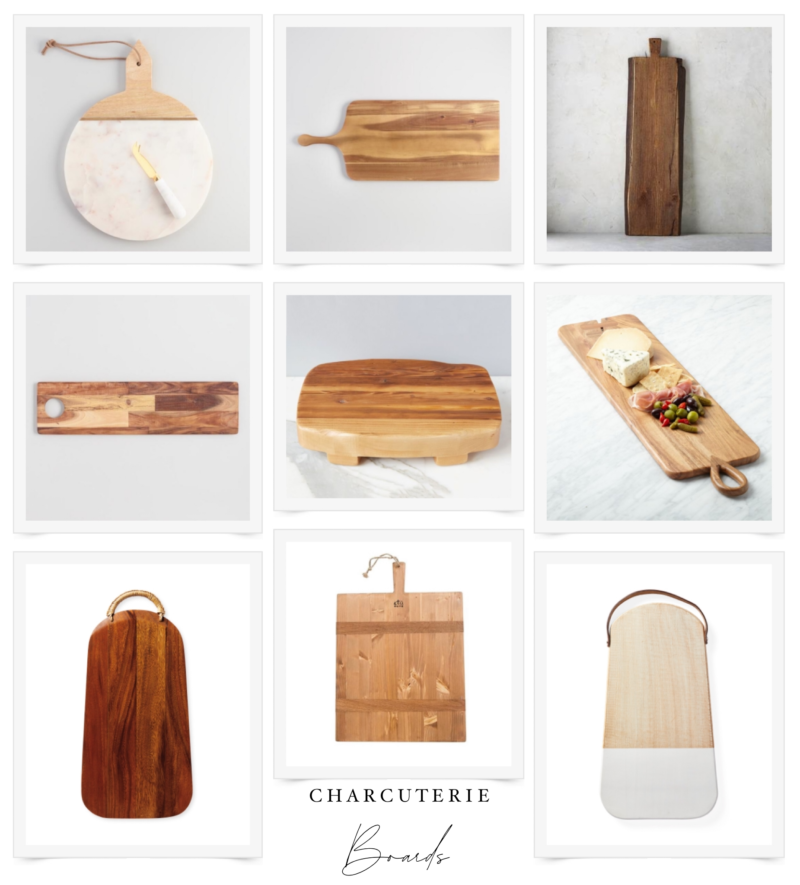 1 | 2 | 3 | 4 | 5 | 6 | 7 | 8 | 9
A while back I created this video to help you put together a charcuterie tray. Hope it is helpful if you haven't done this very much. It really is such a simple way to make a big impact and I'm sure your family would love it.
Have a great day, my friends.