Happy Monday, everyone! I hope you all had a great couple of days. I am switching things up a bit today! And there is a reason this all came about. Back in August, I hosted an end of summer party for a special group of moms. Both longtime friends and neighbors gathered for an evening of savoring summer. I love to entertain and had a blast putting the night together. Just as guests were about to arrive, I threw a quick meat and cheese platter together. I can remember my grandmother setting out a similar tray many years ago.  A few of the moms were shocked that it could be so easy and so quick. I have always believed you can entertain simply and beautifully.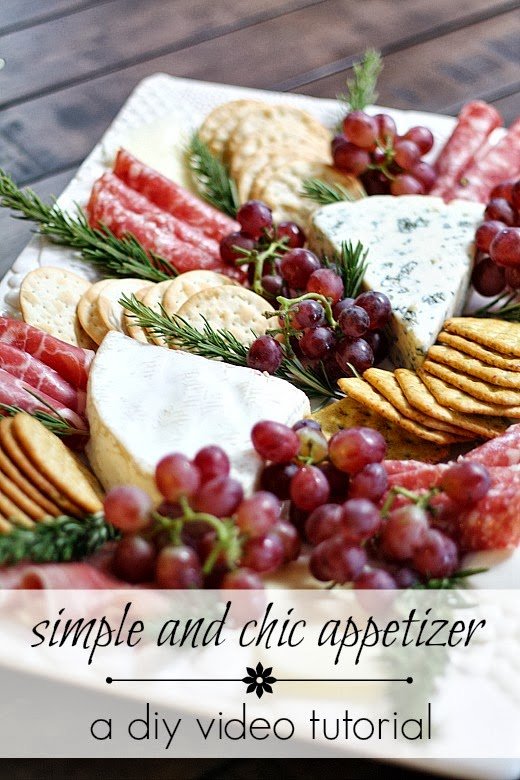 I was first inspired by my girl, Natalie. She was always posting great platters. It quickly became a favorite over here. With the holidays right around the corner, I wanted to inspire you to put one together yourself. The fresh ingredients are so much more appealing that a store prepared tray and it really is so quick. This platter was put together in just over two minutes. The video rolled the entire time and I cut very little out so that you can truly see just how quick it is. Oh, and don't mind that the camera is turned the wrong way! We are just getting our feet wet. …

Simple & Chic Meat & Cheese Platter from A Thoughtful Place Blog on Vimeo.