Thank you for all of the really lovely comments on our summer home tour. I appreciate every single one. And the tour got me thinking about how it's just the little things that can really breathe new life into a room. We can't always overhaul a room nor do we want to. But with the changing seasons often comes a desire to feel refreshed and invigorated. That same idea is important for our homes. It can be something simple like a throw or maybe more substantial like a new end table. Regardless, I've rounded up some really simple and pretty ways that you can give your space a fresh look. Here are over 30 chic finds to refresh your home.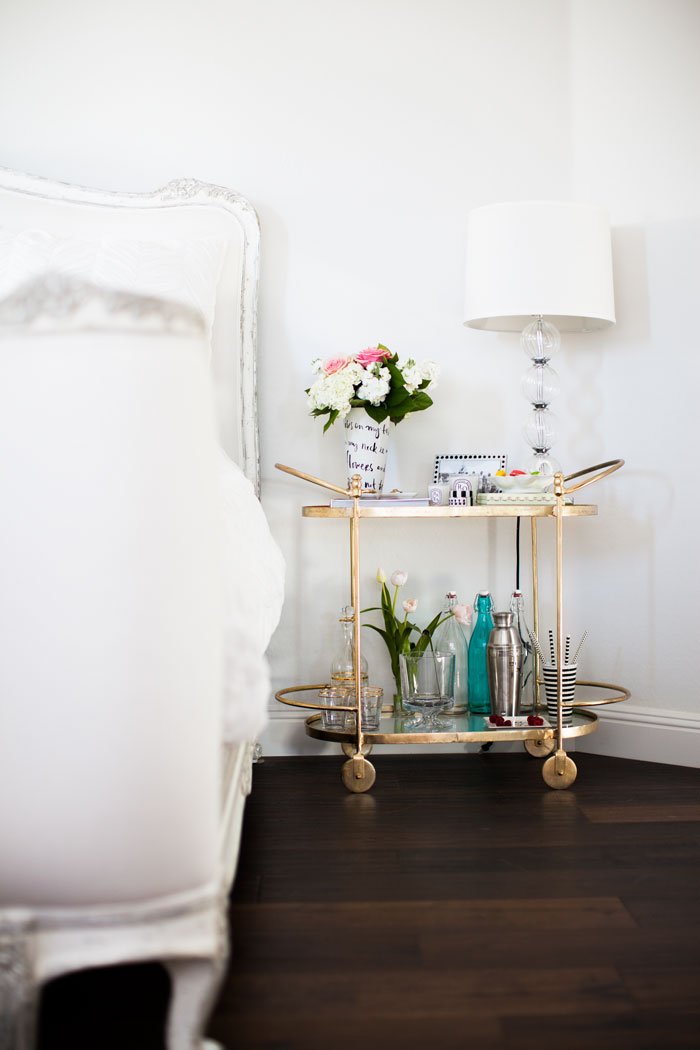 image via dash of darling
How gorgeous, right? If your home is looking a bit dated, one of the items that can instantly bring it into the current time is a barcart. I love a great barcart because they can be used in so many ways. Sure, toss it in a living room for a slight nod to Mad Men or use it as a nightstand like Caitlin did. Or maybe consider using it for school supplies like I have done for so many years. I also constantly use mine when we entertain. I love the round style of this one. So so good.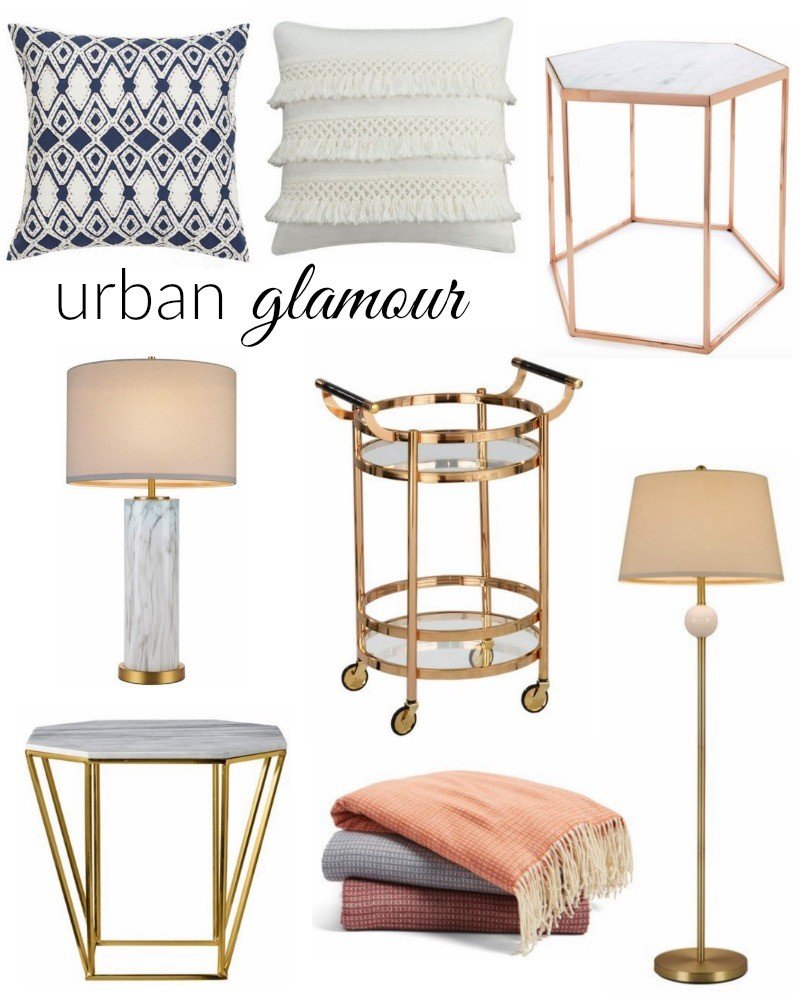 My sister and I often talk about lighting. That's another great way to add a chic urban feel to your home. Swap out a lamp and you'll notice a big difference. The same can be said of an accent table. And the gold and marble trend isn't going anywhere and can really infuse a fresh look. The standing lamp is such a pretty find. We have  standing lamp in our reading nook and I have always loved it.
Stylish Home Finds

Another great way to add new life to space is through textiles. I recently added the pineapple throw to our living room and a pom pom throw to our master bedroom. Inexpensive and simple.

Do you have any turkish towels? I ask because for so long I thought they couldn't possibly be effective. They are thin. Give me a break. Well I was totally wrong. We have one set in the house and the big one is actually my favorite pool towel now. AND they don't take up a ton of space. These are a great price and so cute. Plus these would make a really great gift for anyone. On top of being cute and actually useful, they are so great to drape across the foot of your bed. This will add a really fresh summer touch and stripes are always so classic.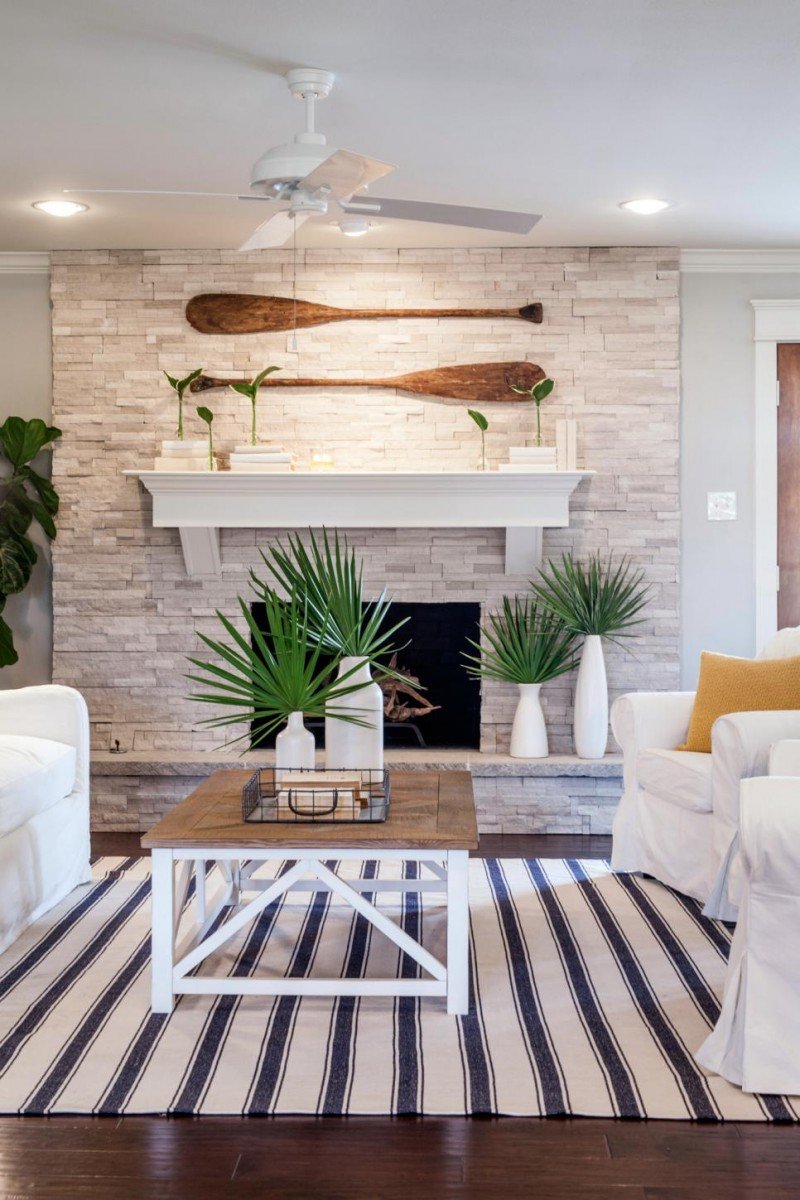 It's no secret I am obsessed with Chip and Joanna Gaines hence my series, "Fixer Upper The Takeaways." I love their comfortable yet chic style. You can now buy a lot of their accent pieces through Magnolia Home so I rounded up a few finds below. I especially love their galvanized pieces and that is a simple way to create a new summer look on a table or patio.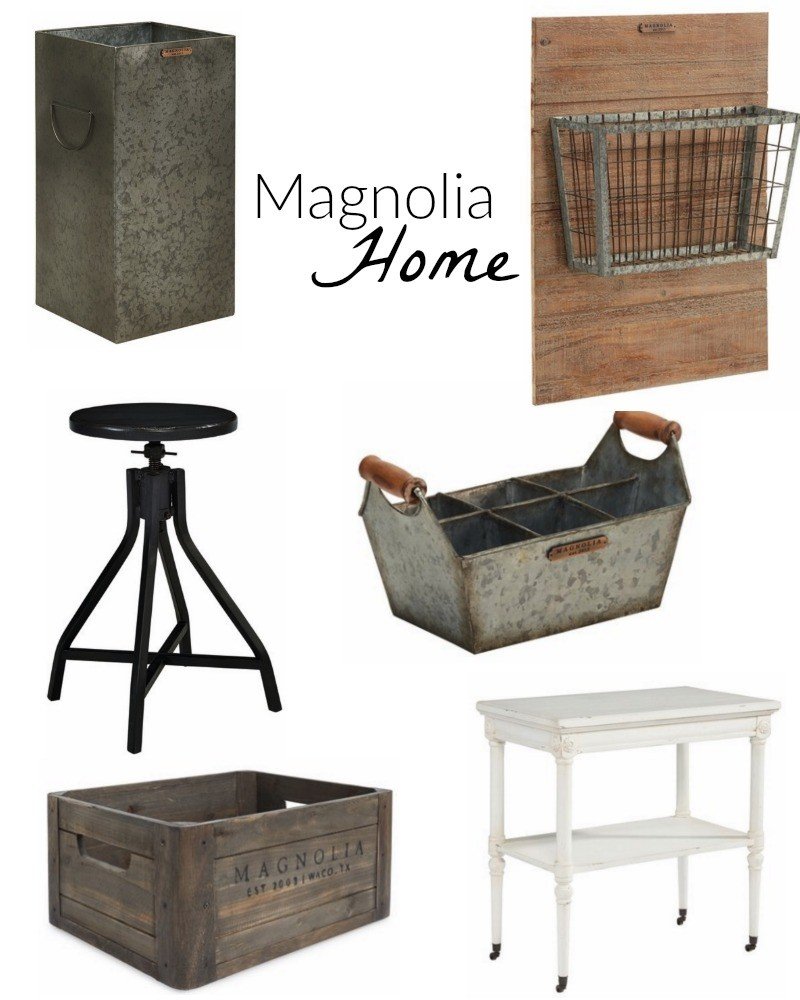 Great pieces, right?! I love the crate and that sweet white table. So great in between two chairs or used as a nightstand in a guest room.
Magnolia Home Finds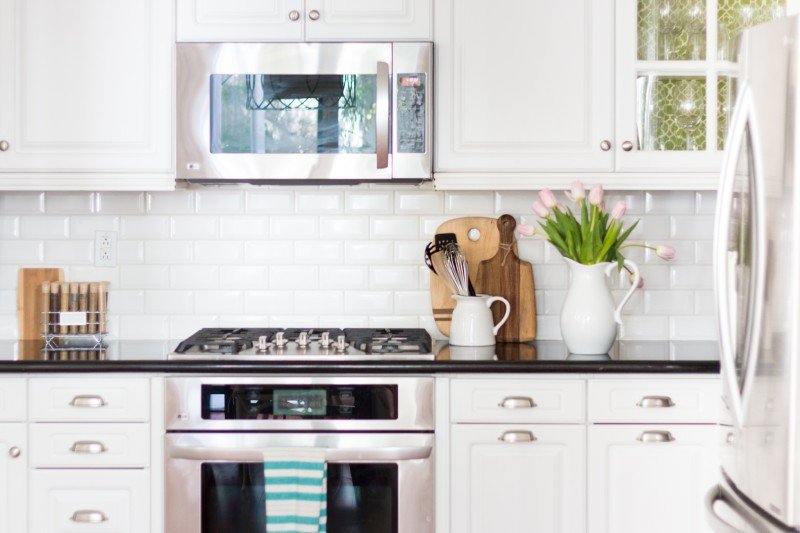 The kitchen is another nice spot to bring in the summer vibe. I keep our kitchen very simple but the cutting boards are always a part of the decor. We use  them daily and I keep them in place with a utensil holder. Thought this cutting board was adorable as well as this polka dot number.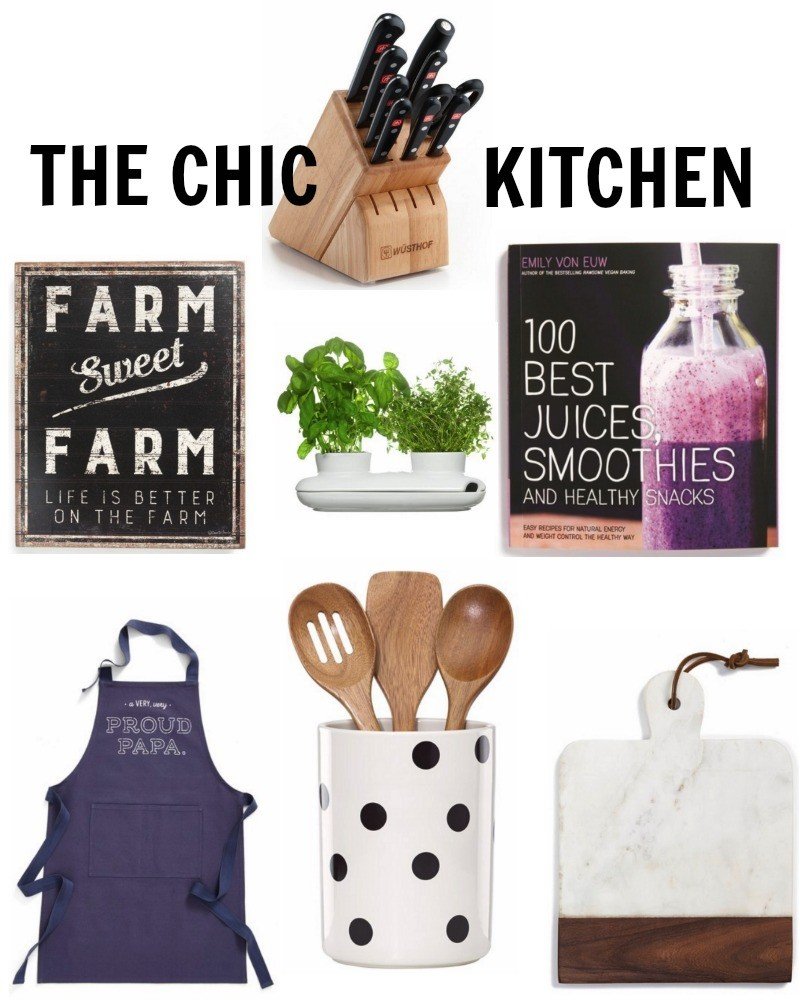 I have a soft spot for this apron since my children call my dad, Papa! And we are a big smoothie family so that recipe book is calling our names. I get in a rut with the drinks I make the children so this might spark more creativity for the summer. I'll be posting my meal planning ideas for summer very soon.
Kitchen Chic

By the way, I think a great go-to hostess gift is a daring tea towel or a great cutting board. I have given both and received both and always appreciate them. My MIL just gave me a cute set of towels that had colorful macaroons on them. Such a fun touch for summer.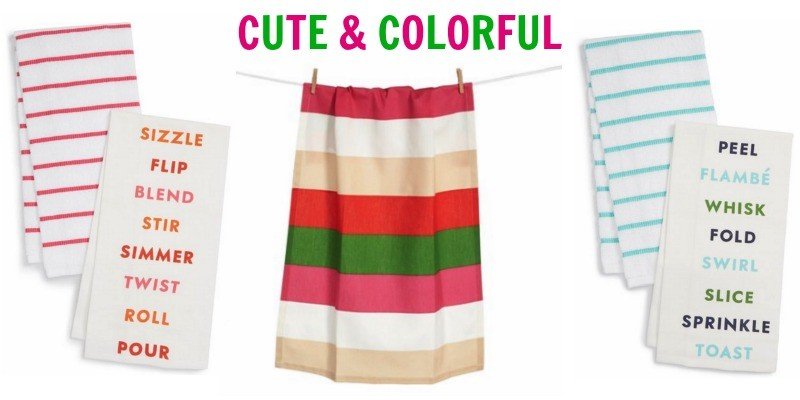 And in my kitchen photo above I have a similar striped towel. I actually don't use the one that hangs on our oven so it can always be a nice splash of color and stay clean. Thought these were all cute additions for any kitchen this summer. I also notice the striped drapes are currently being price matched.
And if you're looking for fresh bedding, Nordstrom has an extensive collection of really beautiful styles. The dot duvet is pretty darn cute.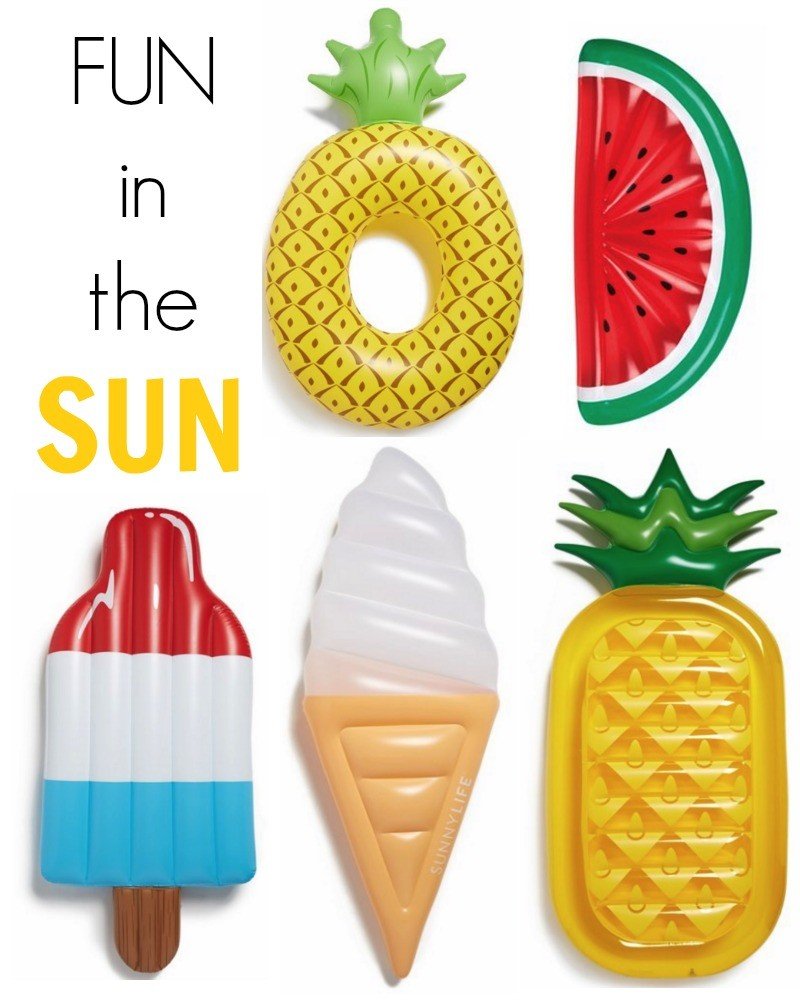 pineapple | watermelon | ice pop | ice cream | pineapple
And last but not least, we had so much fun after school yesterday at a pool party and the hostess had this darling pool float. My kiddos went nuts. Now my daughter is wanting the pineapple float. They really are sweet for summer and if you have a pool they look so darn cute floating out there.
Nordstrom has some really chic home finds right now and I hope you see from our summer home tour that it doesn't take much to add a new feel to a space. And just like adding a fun piece to your wardrobe, a pick me up for the house can have the same affect.
Wishing you the best weekend! We have an exciting couple of days ahead as both of our children are in a play. Can't wait to watch. I am secretly so nervous for them even though I know they will do great.
Have a great day, all!
*Proud to partner with Nordstrom on this post. Affiliate links used.