Are you having a good week? We now have 2 out of 4 down with a cold so the Emergen-C is flowing like nobody's business. I think it's actually working for me ( thanks, Lauren). Today I am sharing a bit about our bar stool hunt. Turns out it's a bit harder than I thought, especially when children are involved.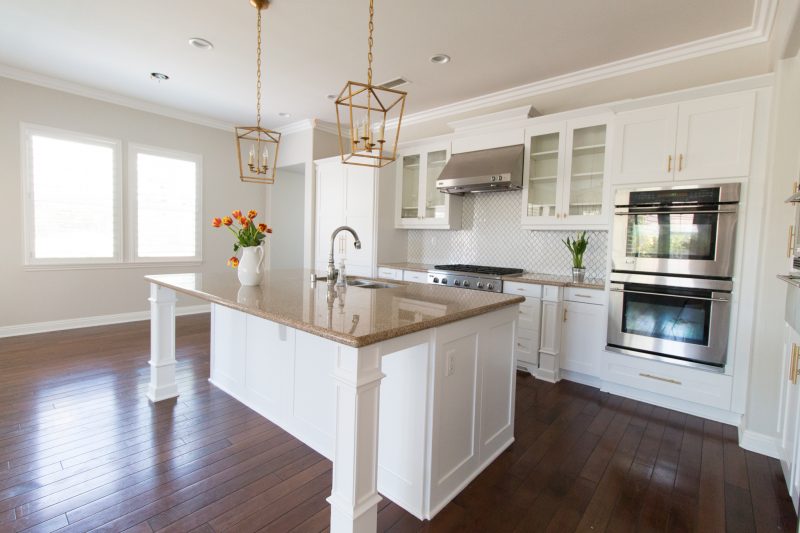 Counter Stool or Bar Stool?
First and foremost you need to measure your island or bar area. There are two heights of stool. For the most part, they are called counter stools and bar stools. Most kitchen islands and countertops are 36″ high. That is the industry standard which means a that a counter stool is best at about 24″-27″ in height. Bars, like in restaurants or outdoor areas are usually 42″ in height and require a taller stool (28″-33″).
With or Without a Back?
Ahhh. This is the sticky one. So without question the comfortable stool has a back on it. At least in my book. Even my sister was saying I had to go with backs because it's so much more comfy to hang out at an island when you can lean back. When we go out on date nights, I am always the girl looking for the bar stool with a back on it. I get it. I agree. But let me share a story with you.
I bought these stools when we first moved in so my children could immediately start sitting at our island. They were inexpensive (only $37 each) and would buy me time to find the perfect stool for us. They came quickly and I assembled them myself. My kids couldn't wait to sit in them. And they did. Once.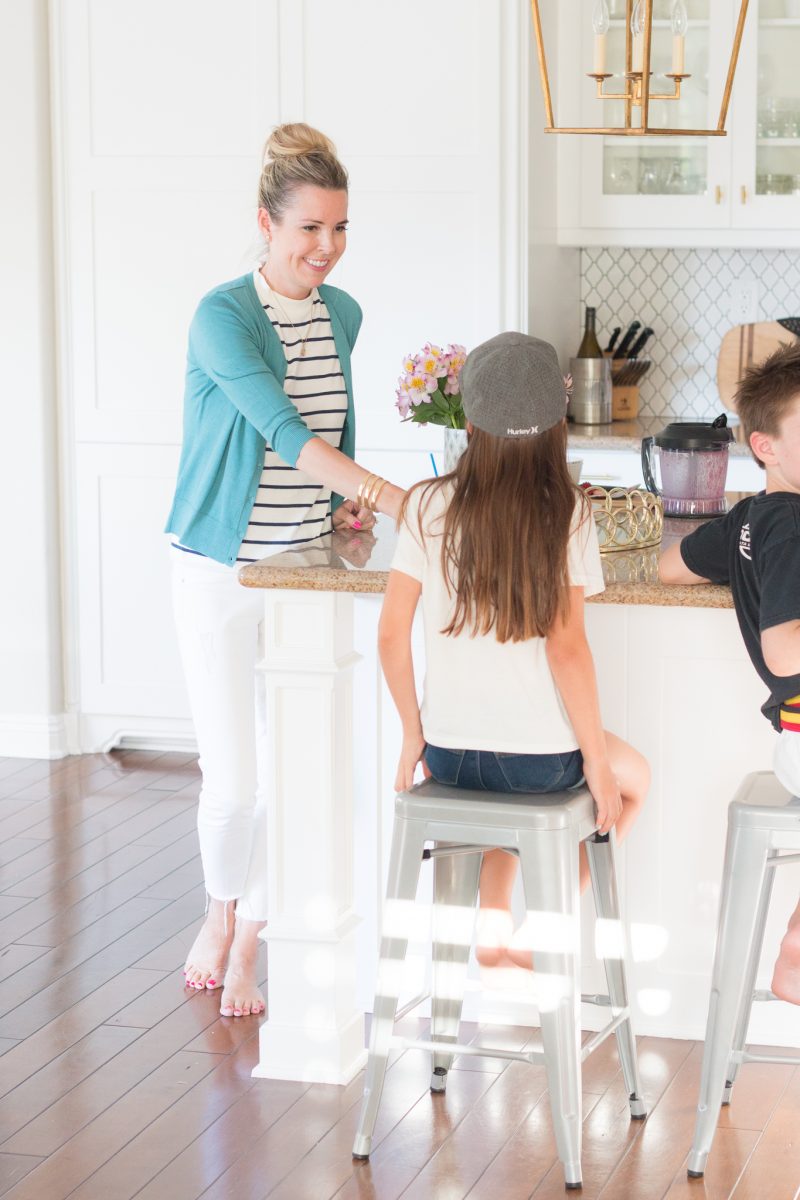 It was such a crazy thing to watch but they stopped sitting in them and sat at our breakfast table. One day I was looking at the stools and the backs just bugged me. I didn't like how they played with the rest of the kitchen so I removed the backs. The kids came home from school that day and hopped up on the backless counter stools and have not gotten off. Ha. They sit there ever day after school. I am convinced that having to pull out the stool with the back was different that just hopping on a backless stool. May sound CRAZY but I saw it happen.
Rolling with Backless
So we are rolling with backless stools for now. I am still looking for something that really jumps out at me but it's much harder than I thought. Either I don't love or it has upholstery or it's crazy expensive. Our metal ones are great for now and the kids love them. My wise dad even reminded me that you make certain design choices based on where you are in life. Right now we are in the kids doing homework stage at the island rather than cocktails with my girlfriends stage and I need to design for that. The kids prefer backless and that's what we will go with right now. It will change down the road, I am sure.
*Also note that backless are very dangerous for small children. With my children being 8 and 10 I feel comfortable with the backless but I highly recommend backs for young kiddos in the house.
Caught My Eye
Hubba hubba. I saw these and fell in love. Then I saw the price. But then I thought, well, it's the jewelry for the room. My husband's hesitation is that they look too feminine. What do you think? I love the very clean lines and the nod to the gold and white. But maybe not enough contrast.
These pretty stools are on sale and I love them but we went with the chair version for our breakfast nook.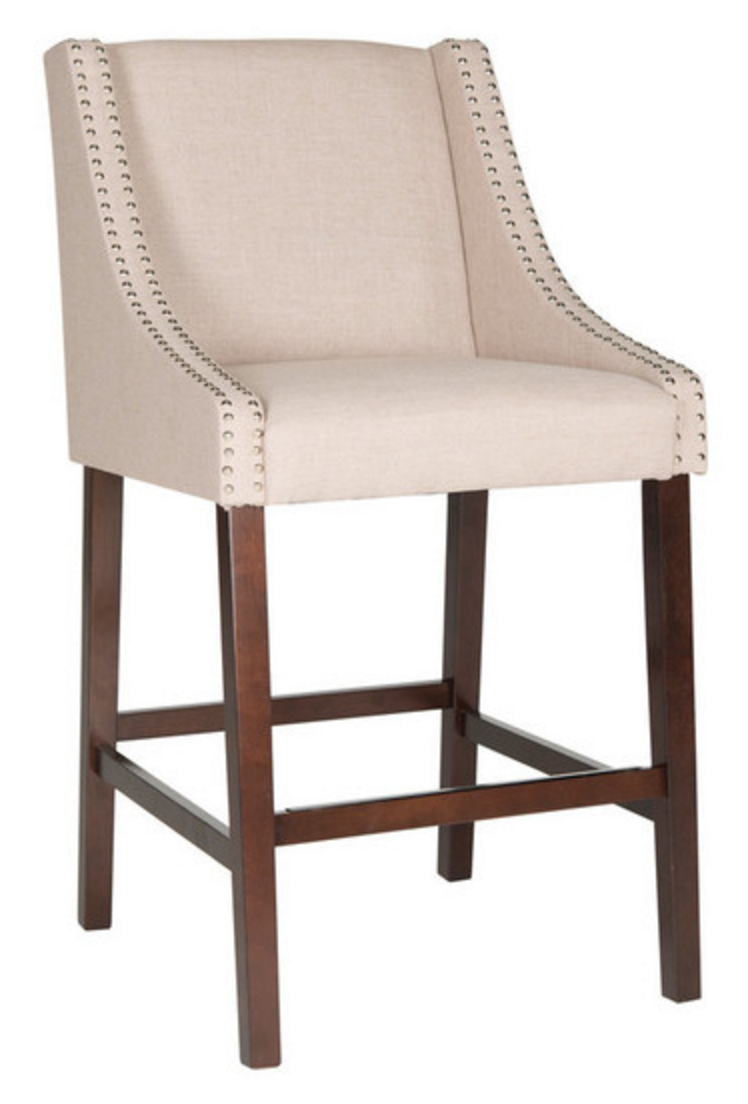 Yes to these upholstered beauties but no way with the stage we are in right now! Down the road!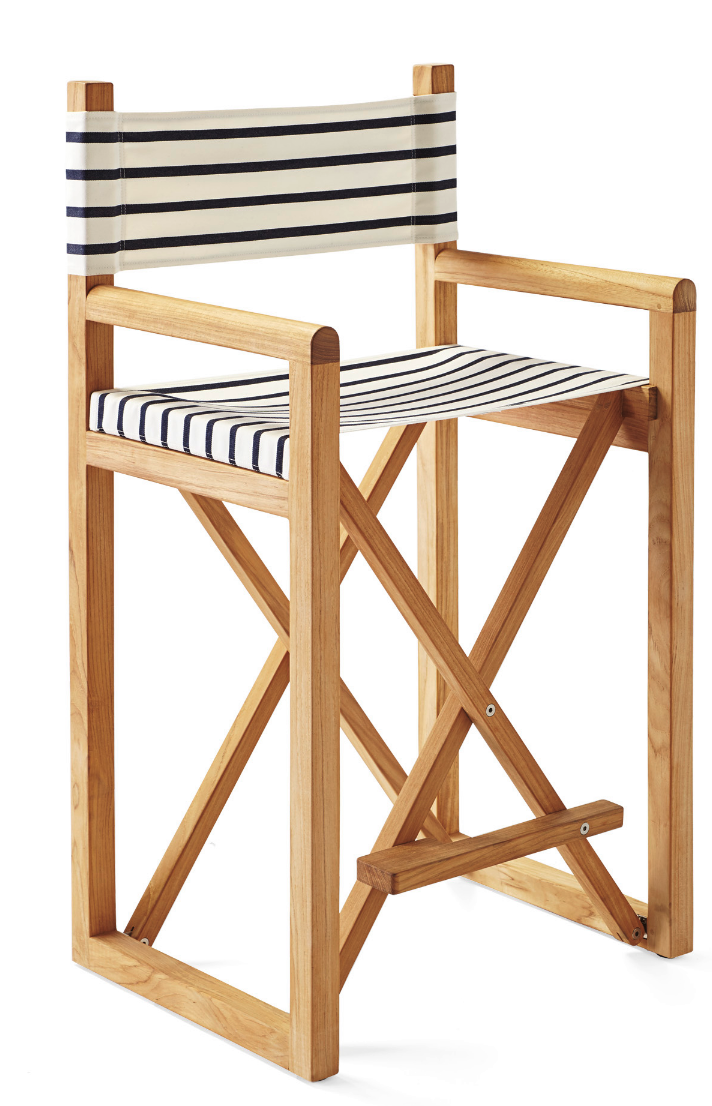 If I had a beach bungalow ( in my dreams) these would be first on my list. They are so amazing. But very expensive. I found a less expensive version here. Two for $63. What?!!!!!
These are really beautiful and I like bringing in the wood element. Can't find them online anywhere, though.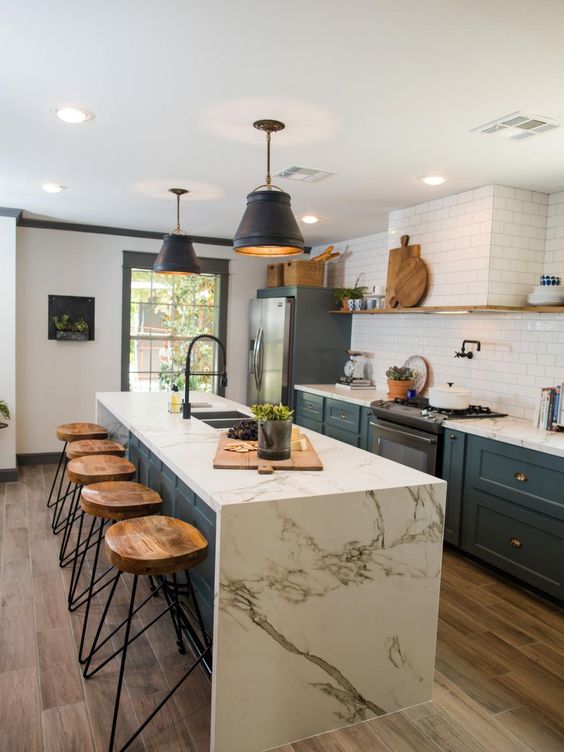 Hello, gorgeous waterfall marble. Wow. I love these stools and have seen them at HomeGoods lately. I do like the dark wood and iron and think it would be a fun contrast with my white kitchen. A bit worried they read busy with the legs.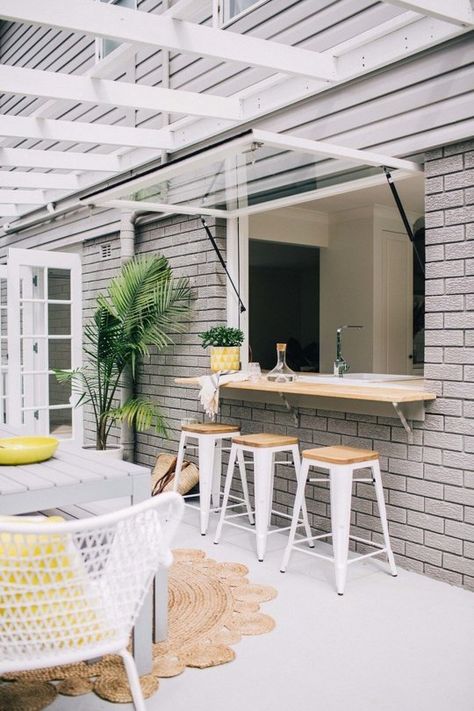 Maybe keeping with the metal is a good idea but adding in a bit of wood for warmth. I like these.
All in all, there are a lot of options out there but you really have to look at what your family needs and how they work with your existing kitchen. Are any of you in the same boat and on the hunt. I rounded up more below in case you are searching, too.
Backless Stools

Stools with Backs

The kids have a very short day today (Back to School Night) so I am off to clean the house a bit and rest up to kick this cold. Hope you have a great day.