I'm so excited to be teaming up with some very talented ladies to bring the Ultimate Friendsgiving menu. If you're thinking of hosting some of your gal-pals, we have you covered. In fact after seeing this menu, I am now wanting to plan my own evening. Let everyone one choose one of the recipes and it will all come together beautifully. I am sharing a scrumptious cocktail that will get everyone in the holiday spirit.
CINNAMON APPLE CIDER MARAGARITA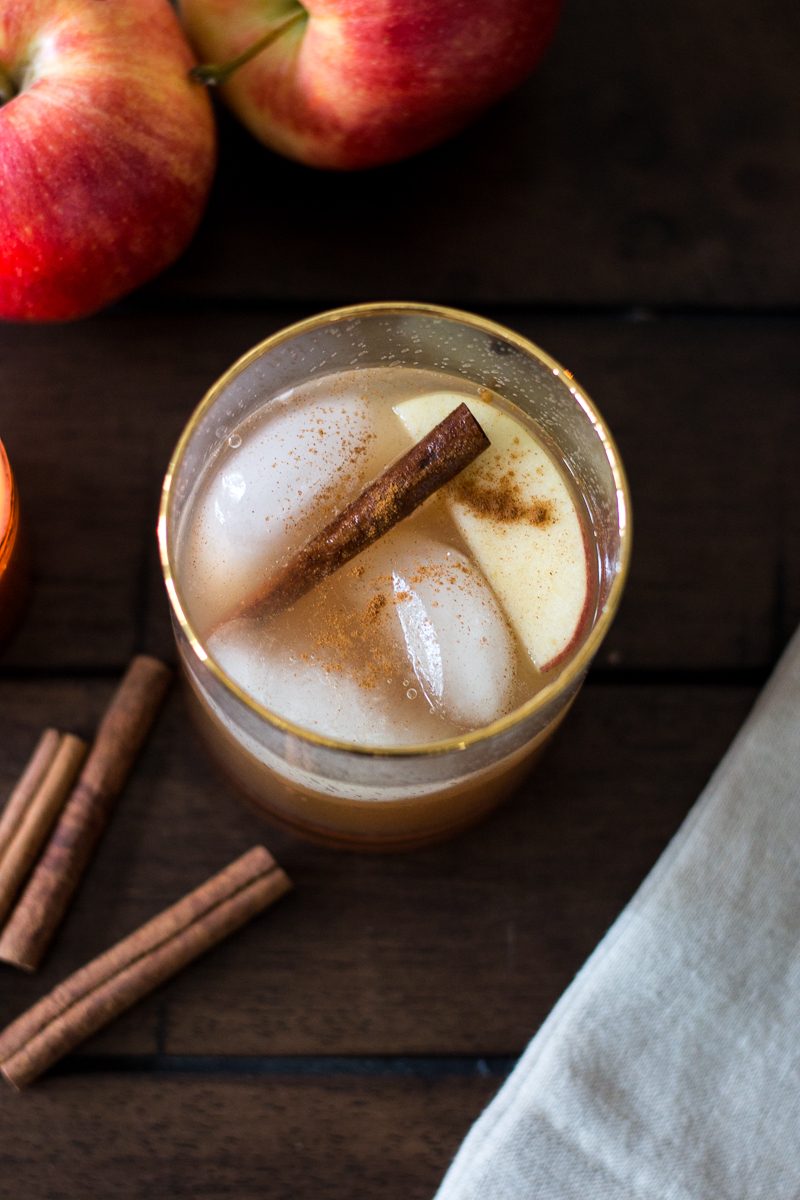 This Cinnamon Apple Cider Margarita is soooooo good. It's very simple to make and looks so pretty for a Fall evening.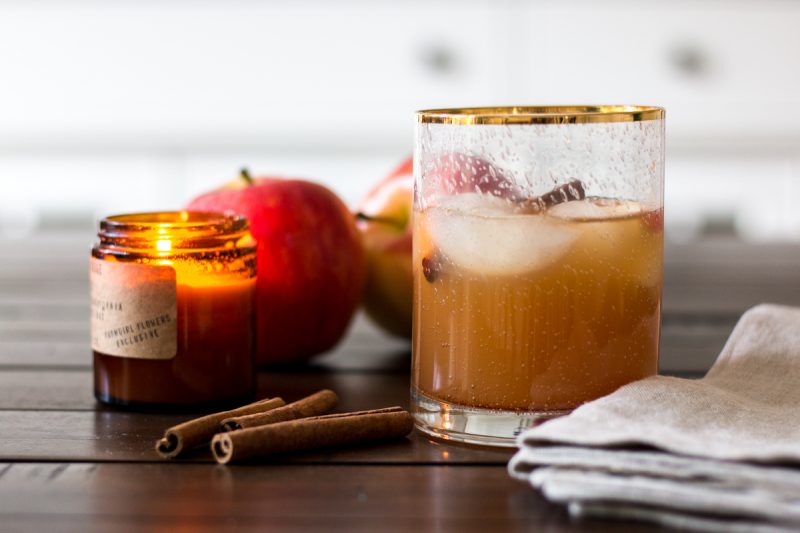 Cinnamon Apple Cider Margarita
Ingredients
6

oz

apple cider

1

oz

Tequila

1

oz

Cointreau

1

small

cinnamon stick

1

slice

apple

1

sprinkle

cinnamon per drink
Instructions
Combine in a shaker and pour over ice.

Garnish with one apple slice, a cinnamon stick and a sprinkle of cinnamon.
Recipe Notes
I buy a container of cinnamon sticks from the spice aisle and use one small apple when making these for a party. Delicious!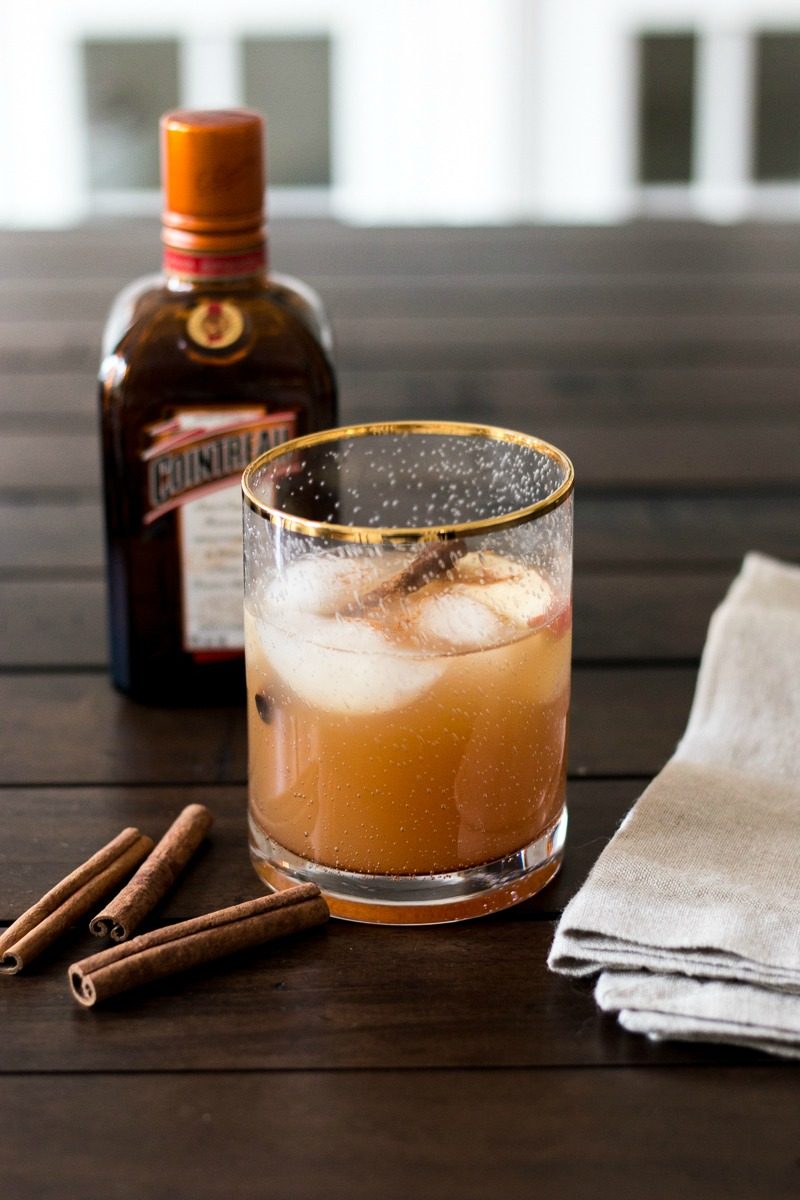 Girl, this is so yummy! Please let me know if you make it and what you think. Super easy to make as guest walk through the door, too.
COME ON OVER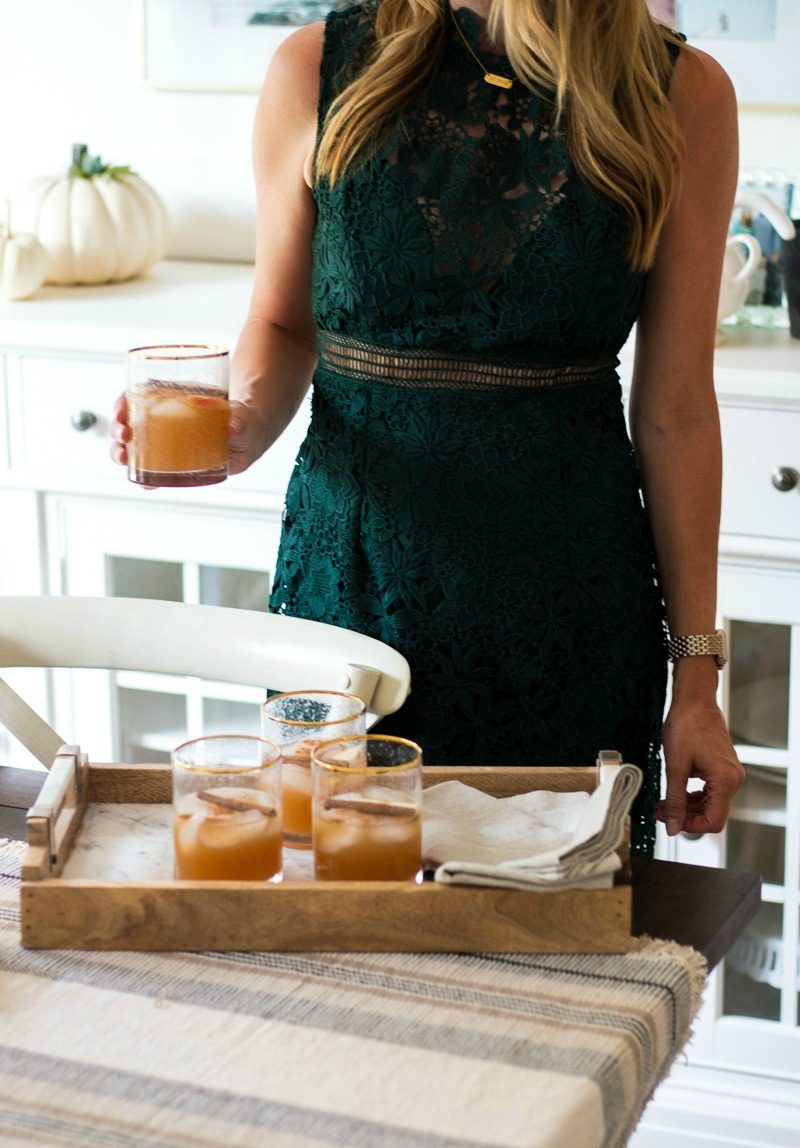 lace dress |  runner | table | chairs | gold-rimmed glasses | linen napkins
We've gotten so much use out of these pretty gold-rimmed glasses. They make a beautiful statement and they are currently on sale. The dress is perfect for the holiday season. It comes in a few colors and is very comfortable.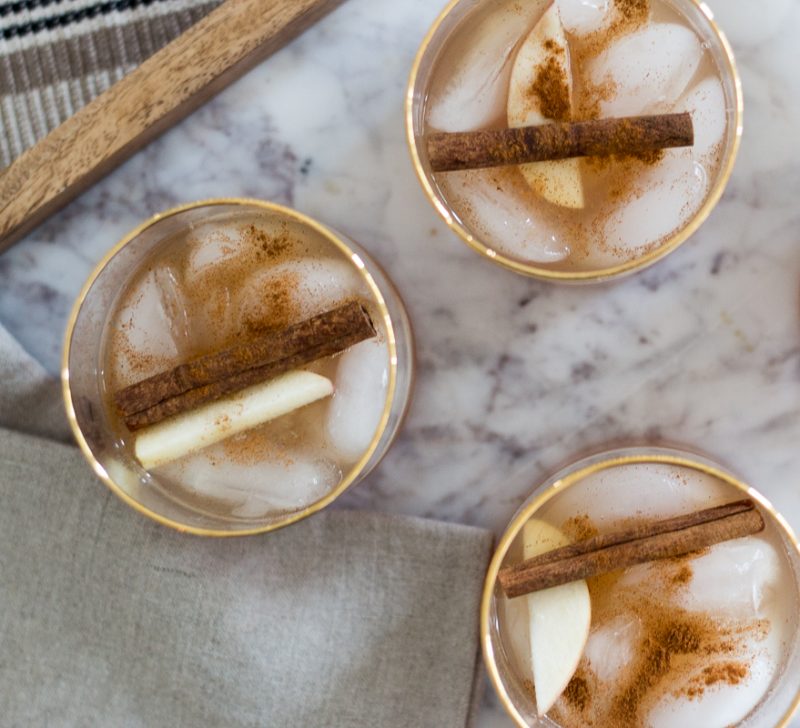 You know my philosophy on entertaining. . . always keep it simple so you can fully enjoy the time with friends or family. I've shared my Thanksgiving tips before and hope that you'll push yourself to open up your home more often. No one expects perfection. They just want to be invited.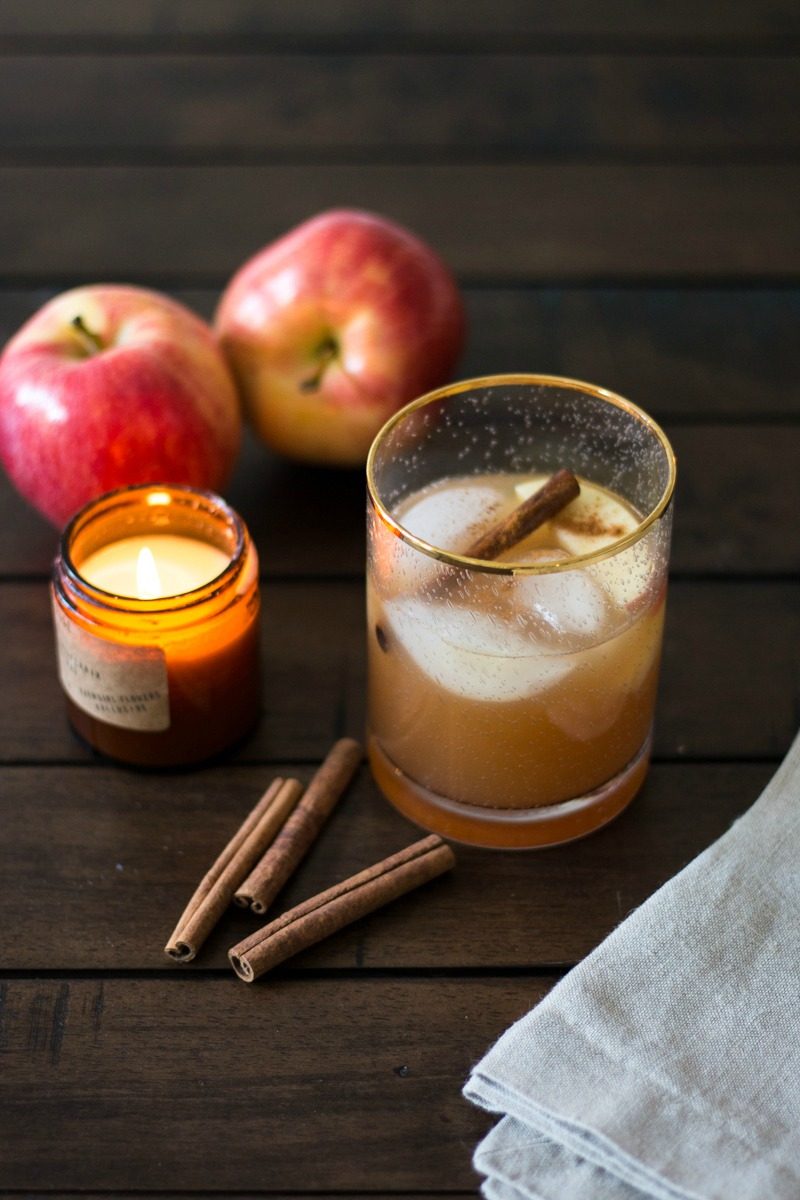 Thank you so much for popping in. If you are new to my blog I hope you feel welcome and stay a while. Most of my entertaining posts can be found under the Gatherings tab at the top of my blog. You can also check out my most recent table idea. It's a great way to host if you are short on space or want to keep things very simple.
The entire Ultimate Friendsgiving Menu is listed below. Be sure to pin the image below on Pinterest so that you can easily reference all these fabulous recipes!
THE ULTIMATE MENU
The Ultimate Friendsgiving menu includes:
Hope this sparked a desire for you to host a fun evening with your best girlfriends. You won't regret the memories made.
A HUGE thank you to everyone who commented on my latest "Tuesdays with Mama." I am always humbled and blown away by the thoughts and stories you share. If you want to read more of our journey with Alzheimer's you can always do that here. 
*Prayers and thoughts are with Thousand Oaks and all who lost their lives. Such a tragic situation.