Let's talk closet organization. There is a reason I am only sharing one photo of my closet today. I can barely walk in it without tripping over piles. I've realized it's not that I don't have enough space, it's that I have the wrong type of space. Do you have drawers in your closet? We are in desperate need of drawers. I finally ordered a set and wanted to share a few finds for adding effective storage to a closet.
DREAMING OF DRAWERS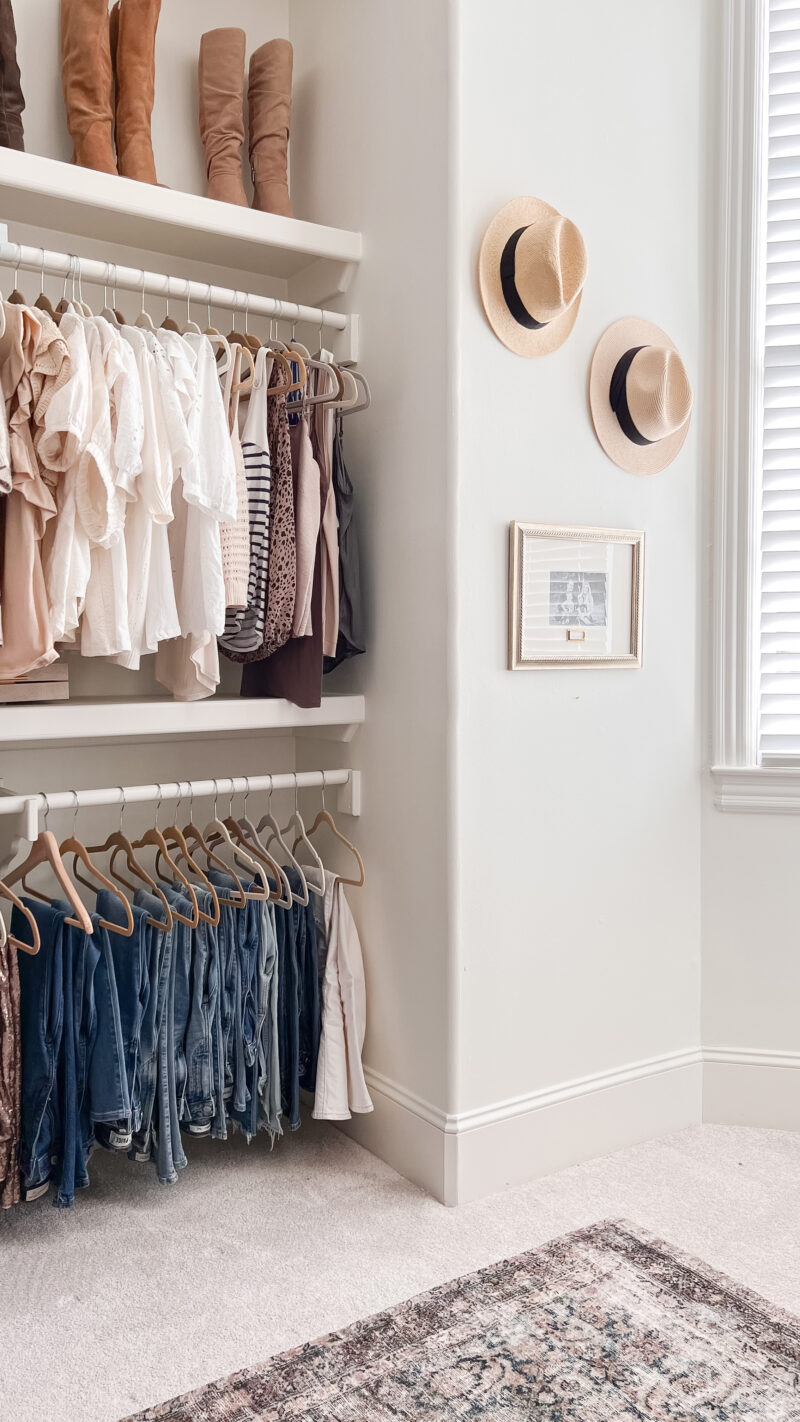 Let me start by saying we are very fortunate to have the space we have and are very grateful. Our closet is split into two sides (I'll share more soon) by a large bank of shelves. I love the shelves but tired of keeping my underwear, bras, jammies, etc. in canvas bins on those shelves. I really have no place to put them so I finally broke down and ordered this set of drawers. It will go on the wall where you see the hats. It will stick out a bit (15″ to be exact) but that shouldn't be a problem. I am over the moon that I will have six drawers. I'm not sure if you have priced custom closet designs but they are EXPENSIVE. This isn't where we want to spend a great deal of money so we will work with what we have and do small improvements here and there.
WHAT I ORDERED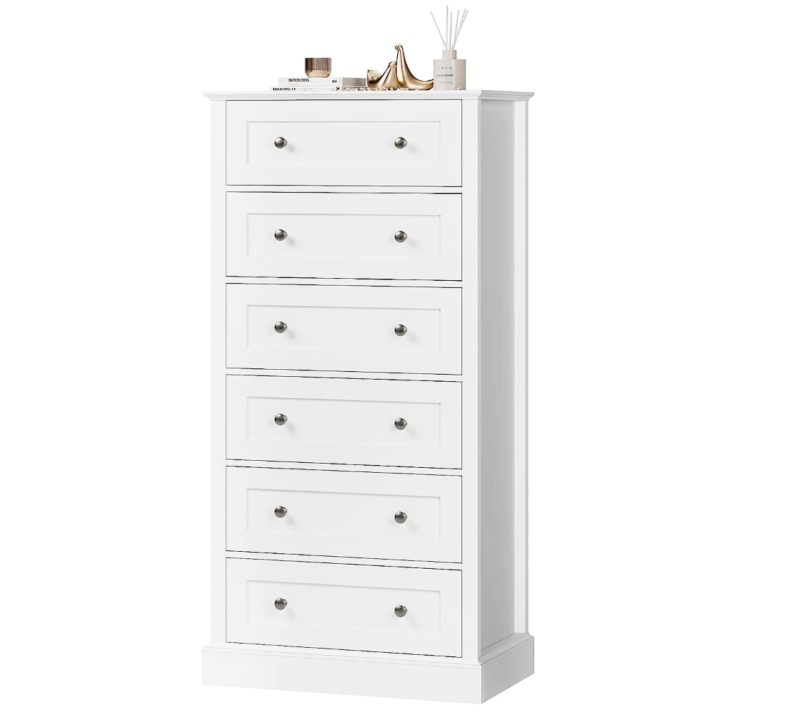 I went with the tallest set because I might as well make use of the empty wall. But this does come in two shorter versions (4 and 5 drawers). It has strong reviews and I like that it is a heavy piece. I also appreciate that the drawers open all the way out and are 12″ deep. My shelves are currently 12″ deep so this is a nice way to tuck everything away and have it bee more organized.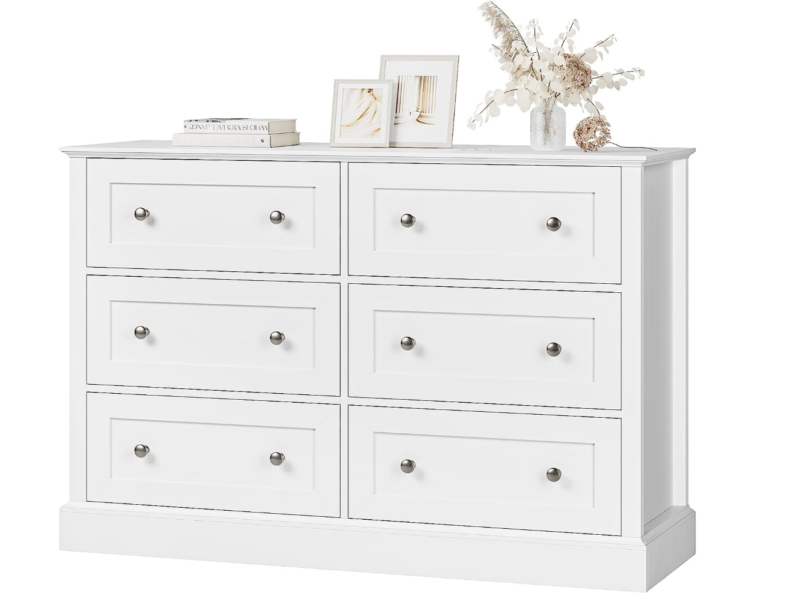 They also make this dresser for under $200. If you aren't looking to go high end and just need a cute storage piece, this could be a great option. Swapping out the hardware can always elevate a piece, too. I plan to spray my knobs gold.
THE BEST STORAGE BINS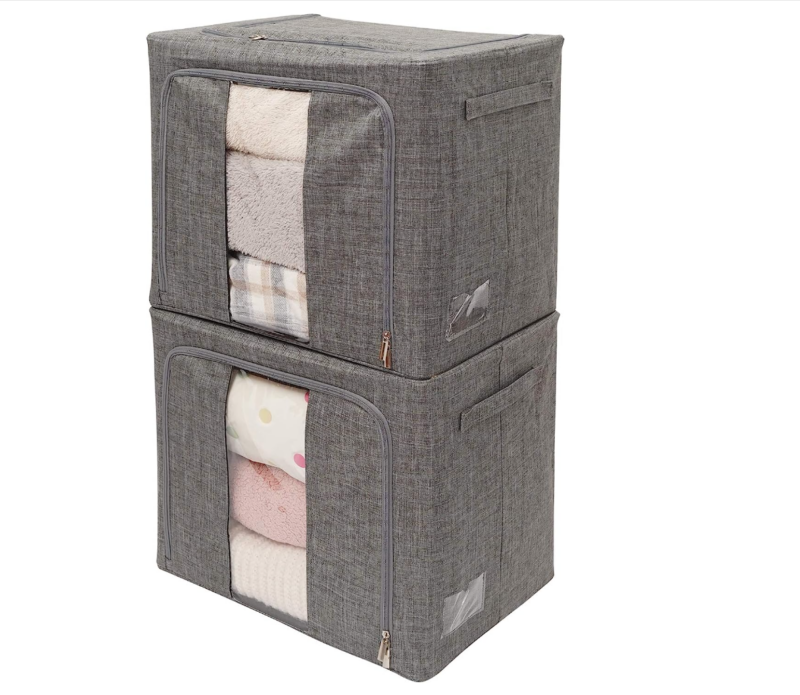 We use these storage bins on the upper shelf and they hold so much! I swap out my clothes for the seasons and store some of our children's keepsakes in them. I highly recommend them. In fact, we have them in most of our closets. They store a surprising amount of items and you can get into them from the top or the side. Very convenient.
SHELF DIVIDERS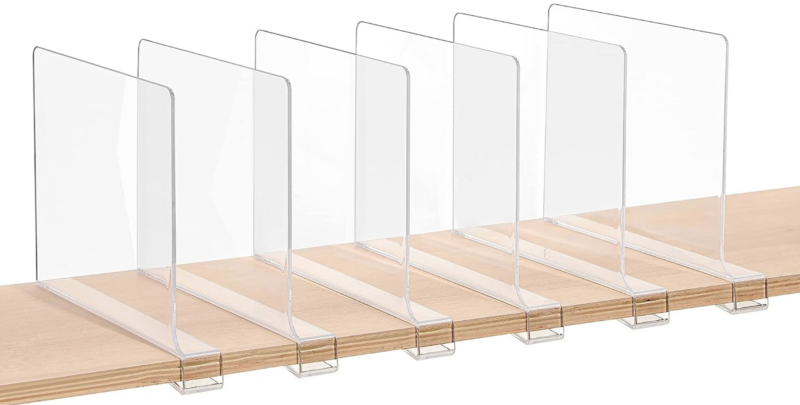 These clear shelf dividers can come in handy to keep bulky sweaters stacked and neat. I also like the idea of using these to separate handbags on a shelf.
MORE CLEAR DIVIDERS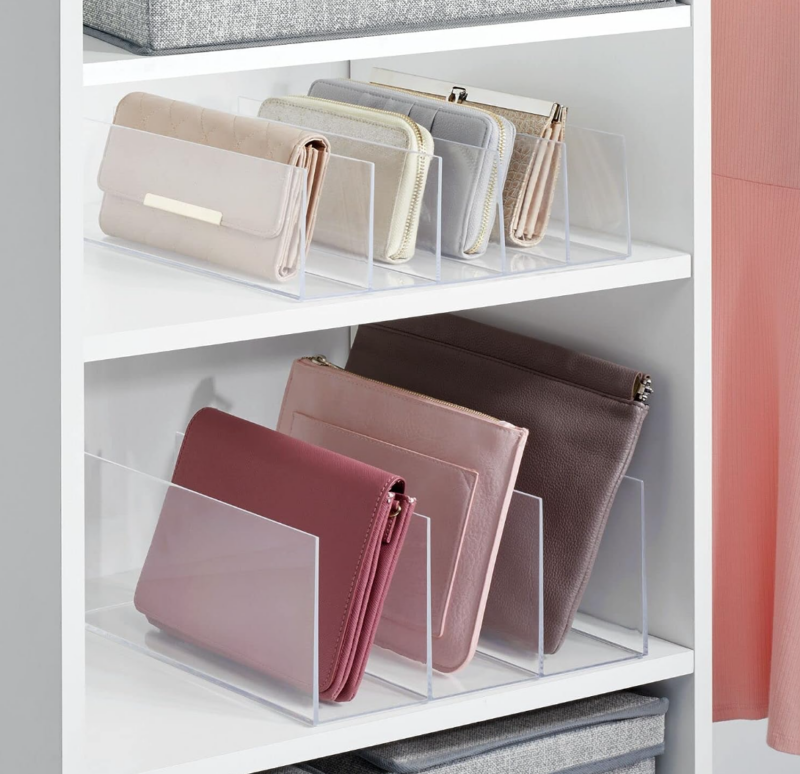 This system is under $20 and is really nice for storing smaller handbags (think clutches). I may order this for my shelf area.
HANGING STORAGE SOLUTIONS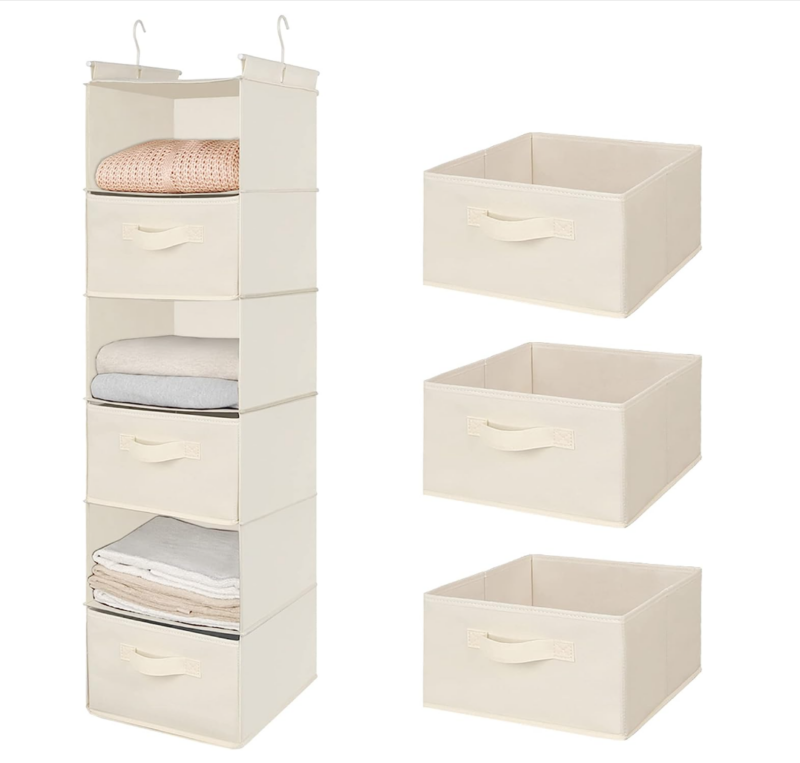 Count me in for a hanging sweater bag. This one even has three drawers which is genius. I love hanging systems for the kids, too. They hold so much and are just a smart use of space. I have also used these in coat closets, too.
CLOSET INSPIRATION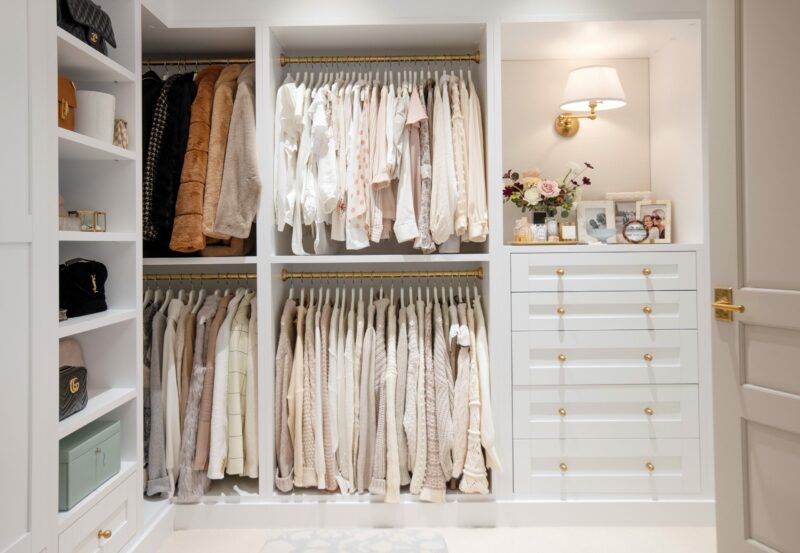 Have you seen Monica Hibbs closet? It's dreamy. So much inspiration and so beautifully done. She has a free standing white dresser on another all which I was happy to see. I love the light above the bank of drawers. You can see her closet in its entirety here. (photo by Janis Nicolay).
I wonder how my husband will feel when I mention we should swap our current rods for gold ones. Keep you posted!
Once the new drawers arrive and we put them together, I will share an up date on our closet. Make it a great day, friends.
ONE LAST FIND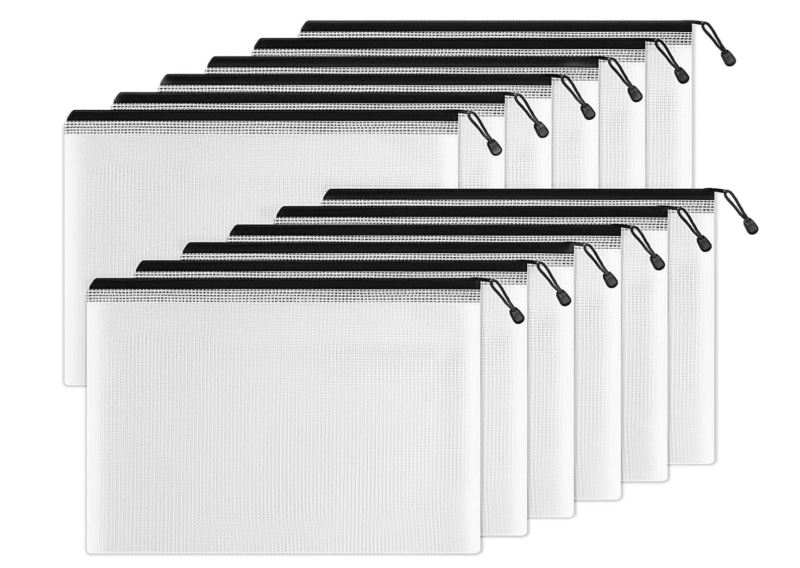 Also wanted to share these zippered pouches. You can see through them and they are waterproof. So great for charges, pencils, travel essentials, etc. They also make a set with different sizes. Might be nice as you think about getting organized for back to school. And if you are super organized, this label maker is 40% off. Thank you to Natalie for introducing me to these.
Love organization? Check out my Top 10 Amazon finds for Organization.