Hi friends! Thank you so much for your enthusiasm about our new dresser. I will be sure to respond to comments today. Now I need to get busy transforming it. I can hardly wait until it's in our bedroom. The magic wand has not appeared so I suppose that means I need to get busy. Today I am sharing a few Fall finds that are all under $100. Our weather is finally cooling off and I am ready to start wearing layers and cozy clothes.
FALL FINDS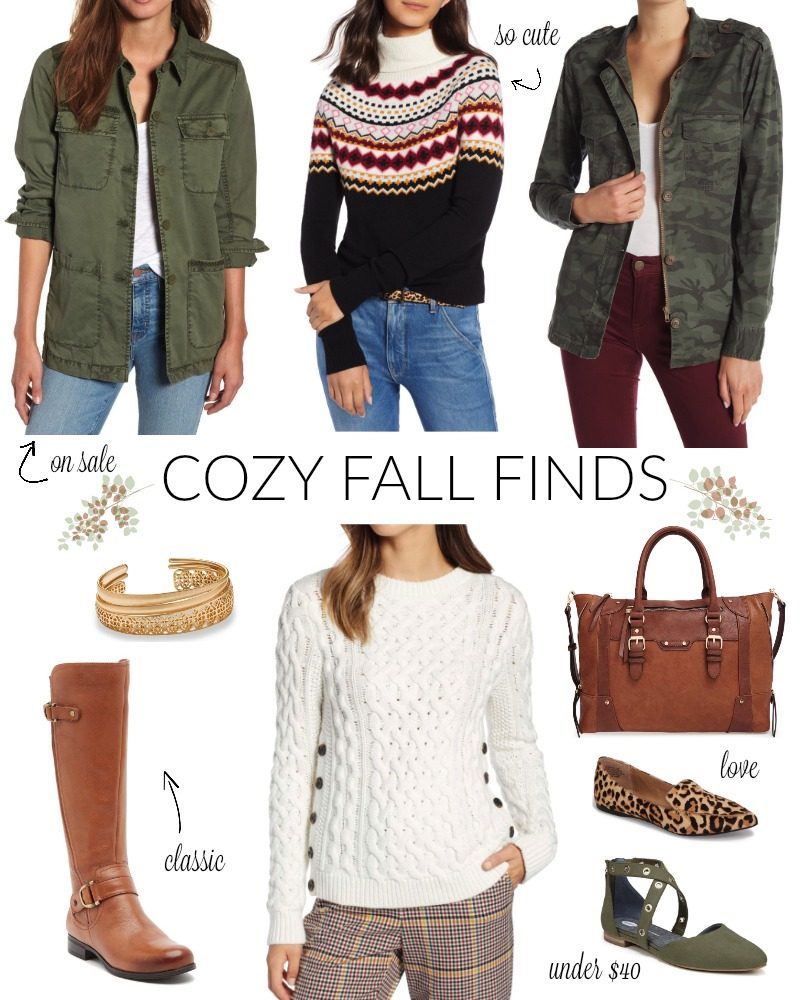 If these all magically appeared in my closet I wouldn't complain. I do have the leopard flats, as you know, and love them. Both field jackets are a great price and really cute for this time of year. The Fair Isle sweater is classic and would look fantastic with the boots and a great pair of jeans. The faux leather bag is a nice one for travel. It's a generous size and so cute with the gold detail. Click on the images below for details of each piece. You can scroll through by clicking the arrows.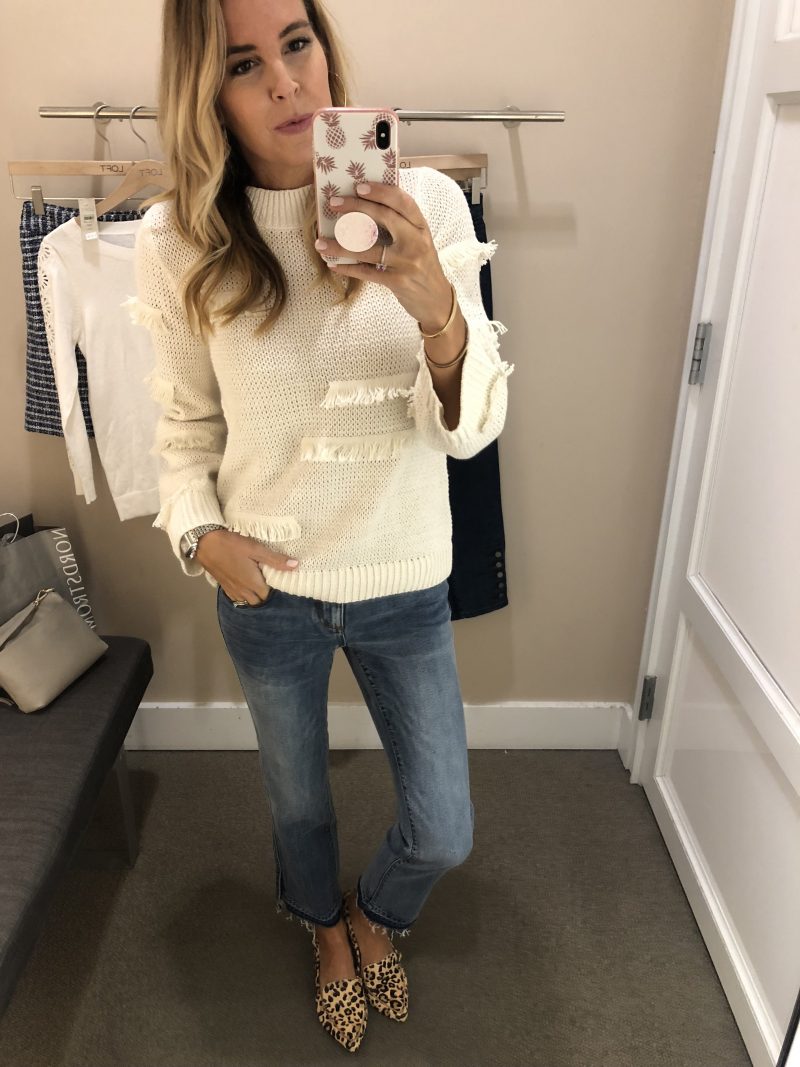 A heads up that this darling sweater is now 50% off of the sale price. It's really cute in person. I am wearing a size XS for reference.
I stumbled upon these flats and ordered them. So cute. They received excellent reviews and are now under $40. They also come in black. I just love this color and plan to wear them with jeans while our weather is still mild.
STRIPES FOREVER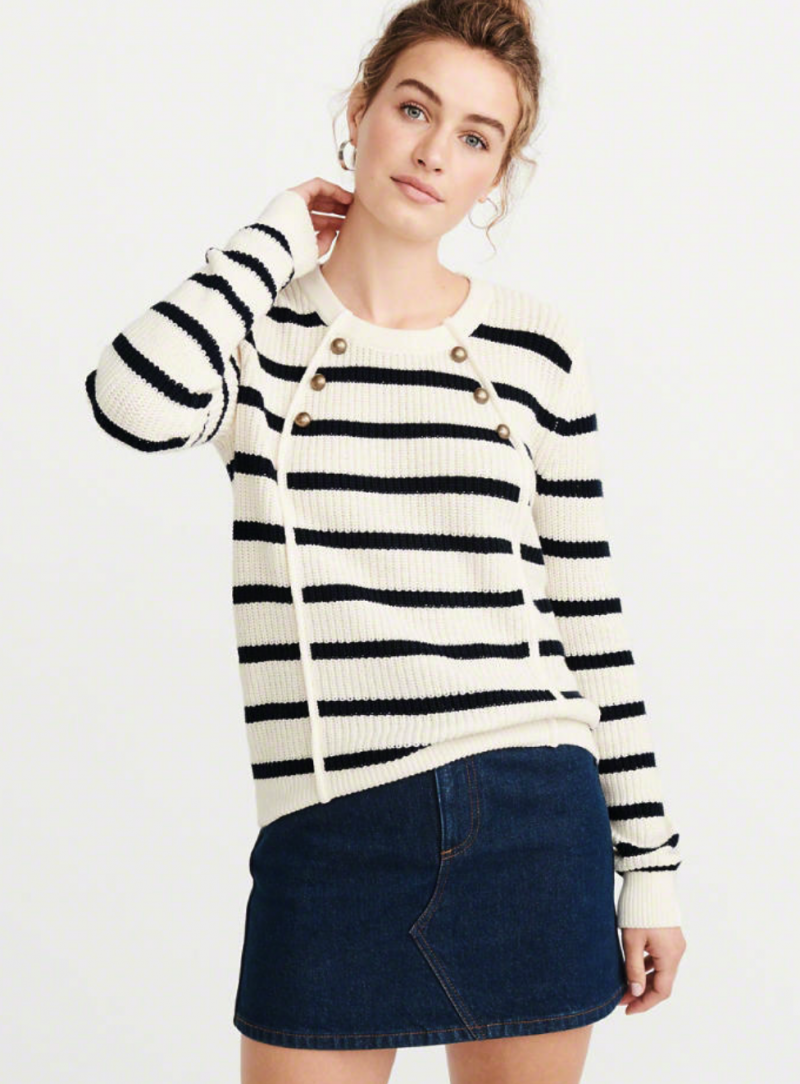 Soooooo cute. This sweater is marked down to only $22. Ummm? That's a steal. Never met a set of stripes I didn't love.
FEMININE FIND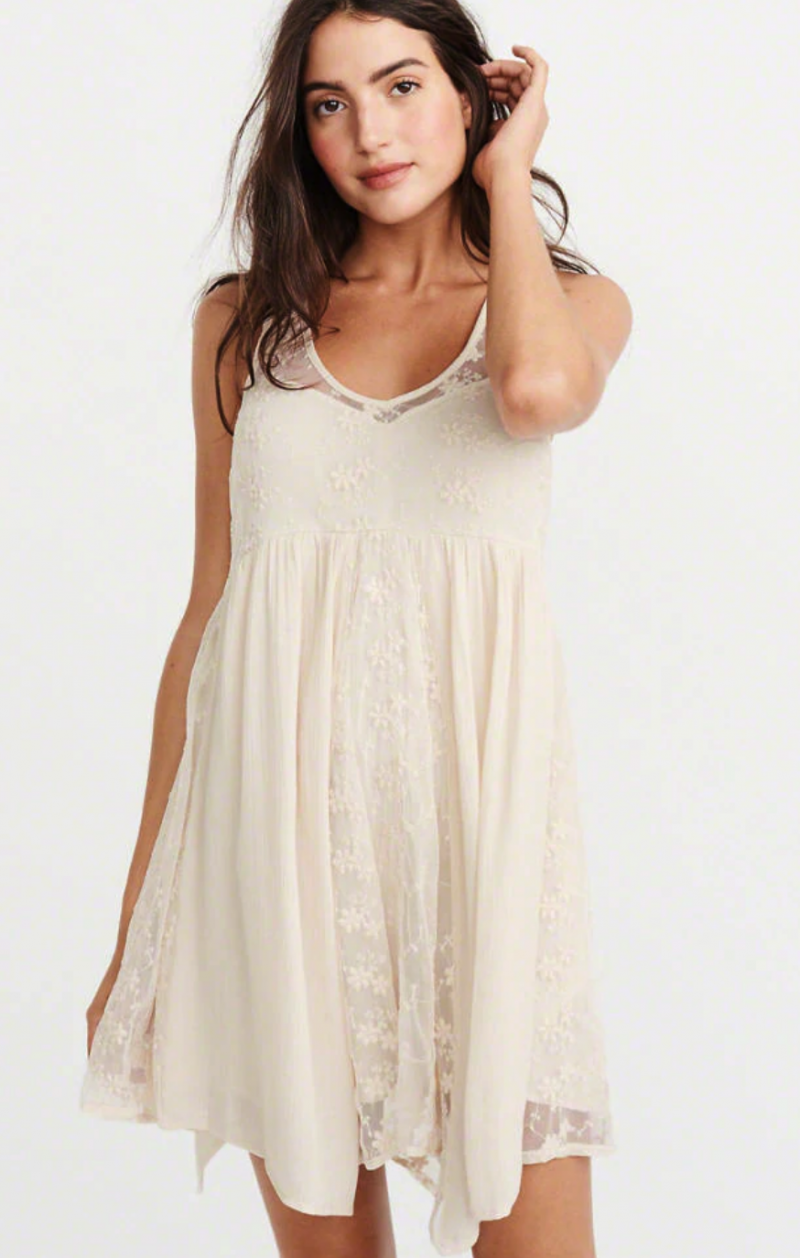 Ok, so I know this does not exactly scream Fall. But hear me out. One of my all time favorite looks is pairing a feminine lace dress like this with a denim jacket or a faux leather moto jacket. Love the juxtaposition of a look like that. This with a denim jacket is always cute for holiday photos, too. Are you ready for this? It's now only $70 $16! Bam.
What's your plan for the day? I have some backend blogging things to take care of and I need to get a handle on our laundry. I feel like if I am on top of one thing, another thing is suffering. Can you relate? As my mom always said, "It will all get done in the end." So true. I definitely don't worry about checking everything off like I used to. We can only do what we can do, am I right?
Whatever you are up to, I hope it's a great day. To all of you in the path of Michael and who are suffering immensely, I am so sorry. Stay strong and take it one hour at a time. We are all behind you.