Today I wanted to share an update on where we are with our master bedroom. We let two years slip by before really spending any time on decorating this space so it is long overdue. Slowly but surely I have been sticking to the design board and pulling our room together.
THE DESIGN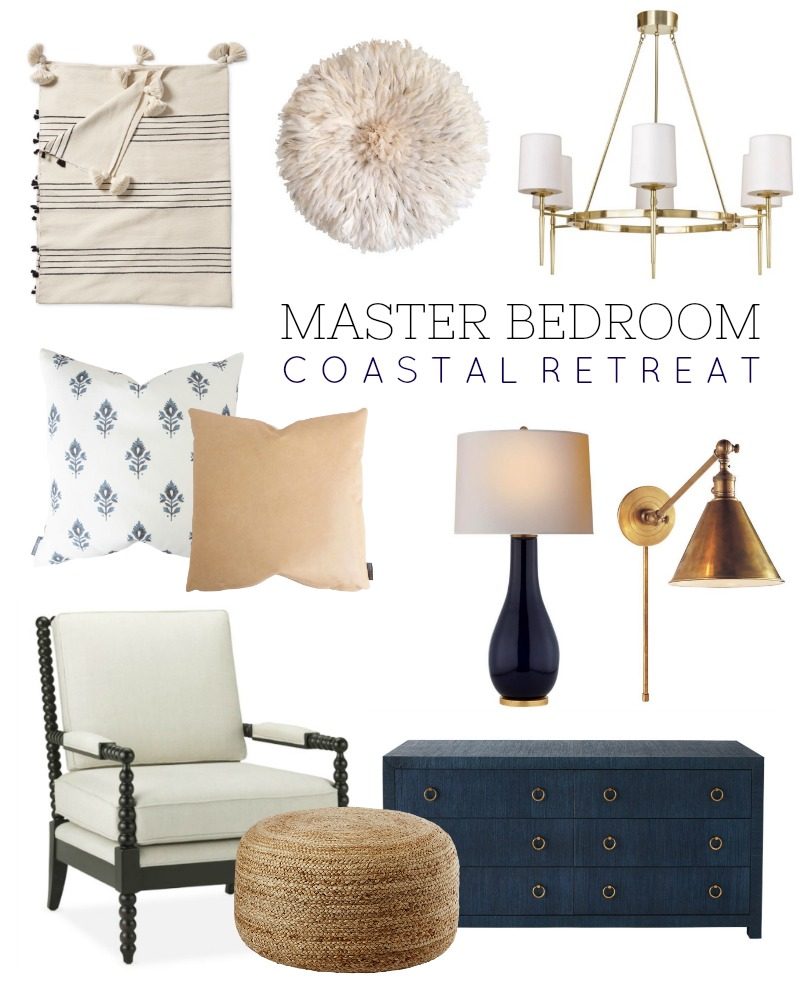 Just yesterday we hung the chandelier. Do you remember the one from Pay This Not That? I am beyond thrilled with how it looks. The plan was to put shades on it but now that it is hanging up I think I will leave it just how it is. You can see a sneak peek of how it looks in the space over on Instastories.
BEDDING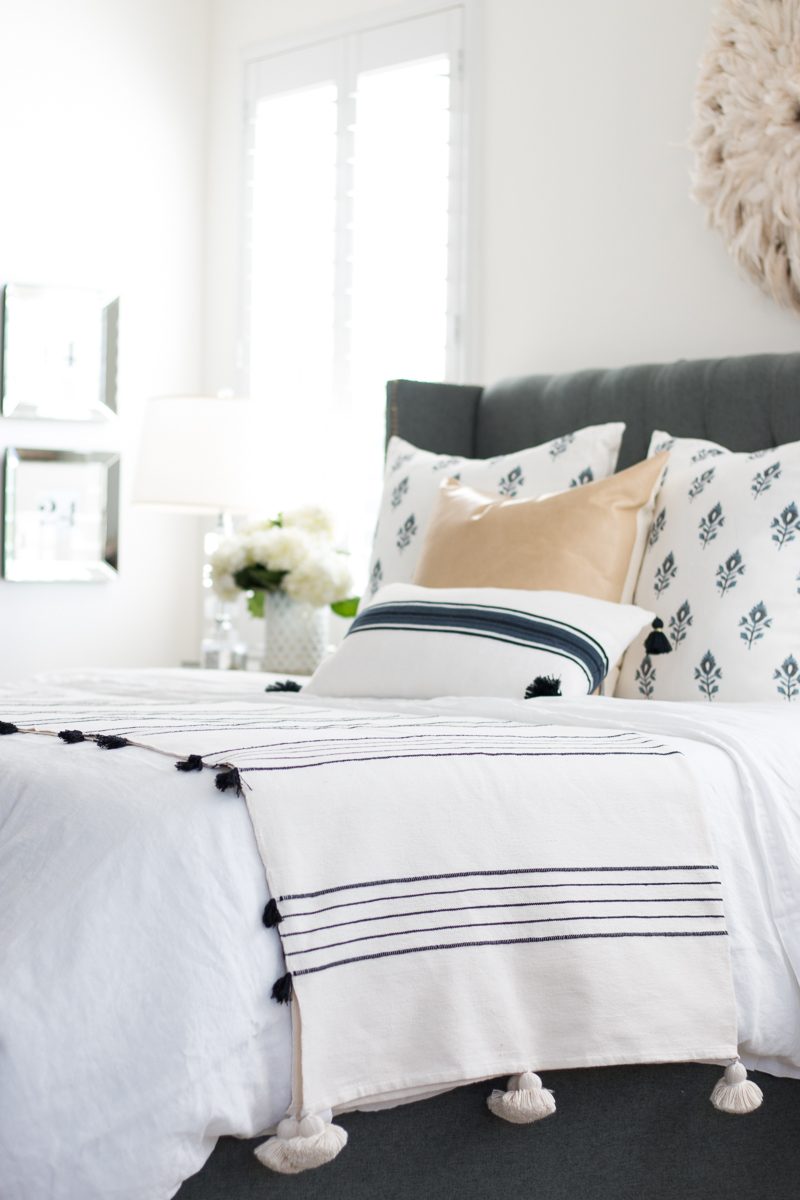 As you know the bedding is complete and I really like the overall neutral vibe. The pattern mixing and touches of navy give the space some energy.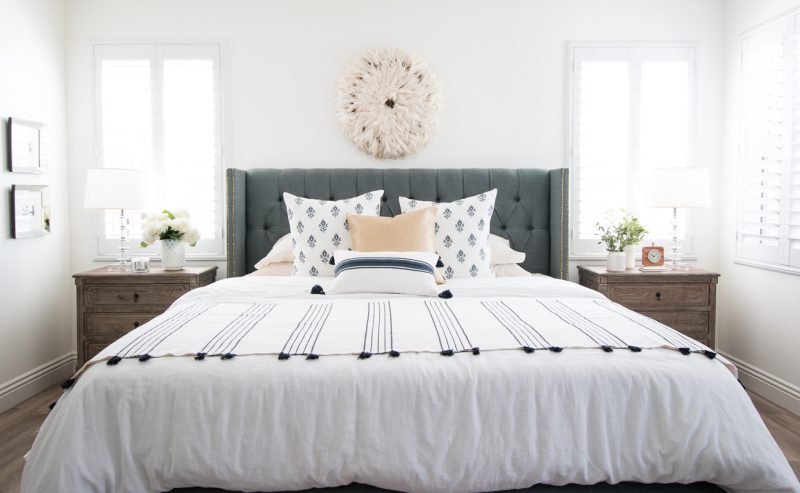 Directly across from our bed is where I would like to put a long dresser. Who knew finding what I am looking for would be so difficult. Let me tell you, dressers are expensive.
DRESSER SEARCH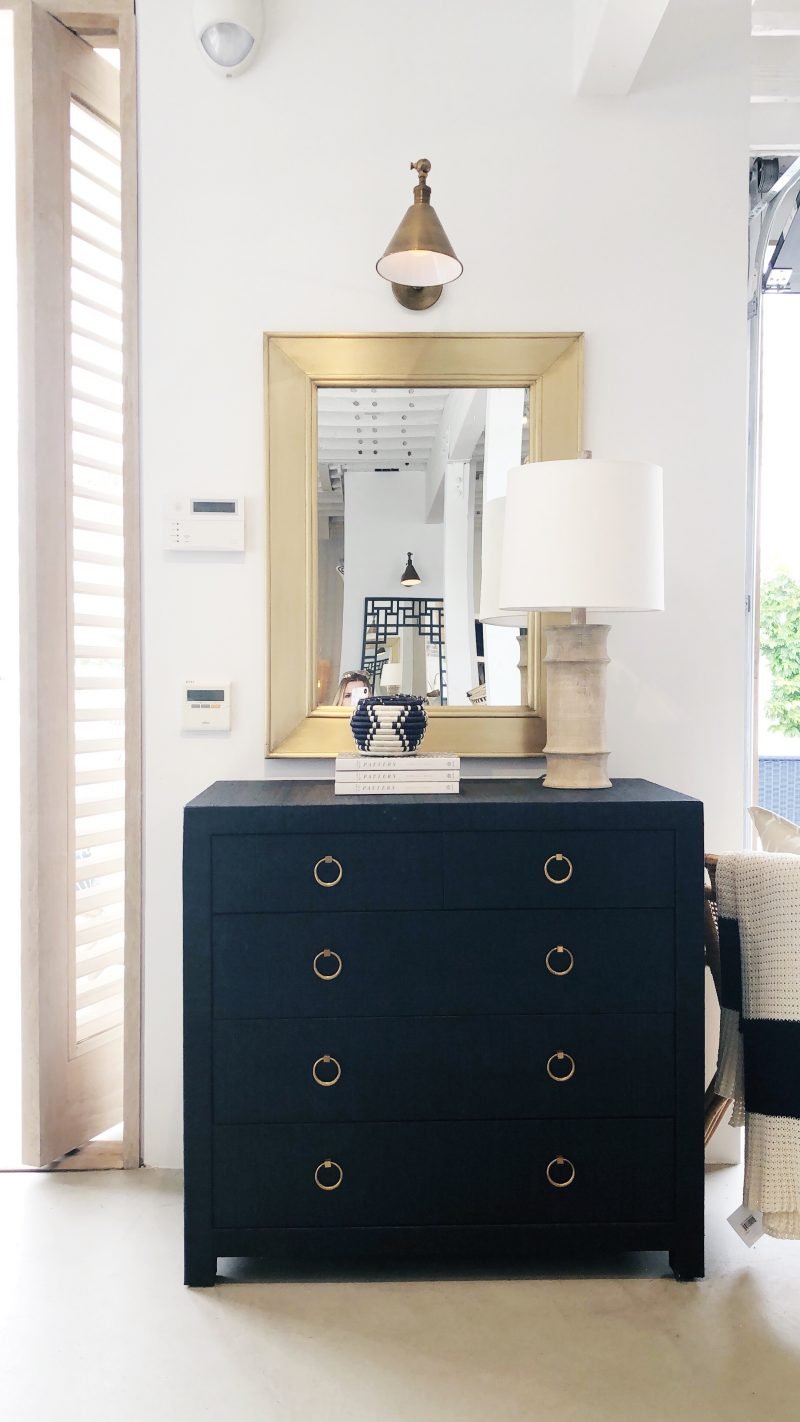 This is the one that I have on my design board. The longer version, which we would need, is close to $4000. Needless to say, that isn't happening. While there are dressers that have these same lines, they don't have the grasscloth and then they end up looking to flat for my space. It's a tricky thing. I have found other dressers that are lovely but they are still almost $2000. I do want a good quality piece but I struggle with having to pay the high price when the quality is still questionable. Let's face it, many furniture pieces these days are beautiful but not made very well.
OPTION #1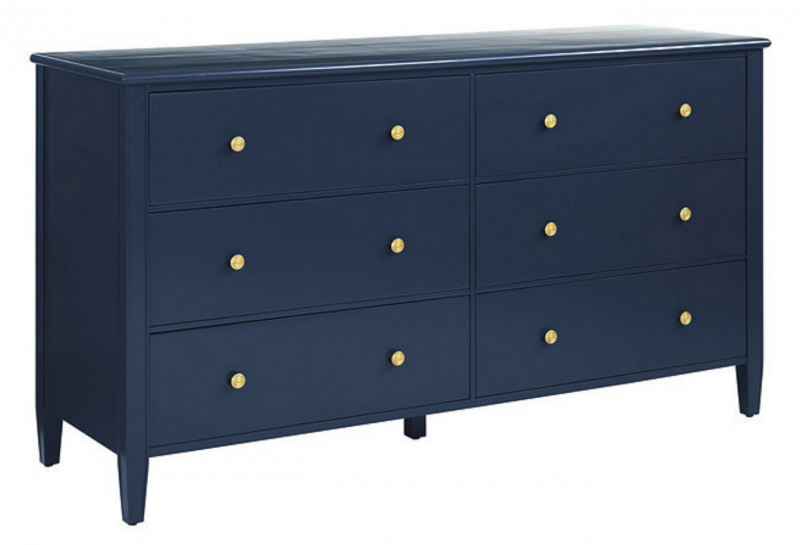 This dresser from Ballard Designs has very similar lines and with new hardware would be a very close match to the Serena & Lily dresser. In the end, without the grasscloth covering it, I felt it was too plain for our room. I want something with more interest.
OPTION #2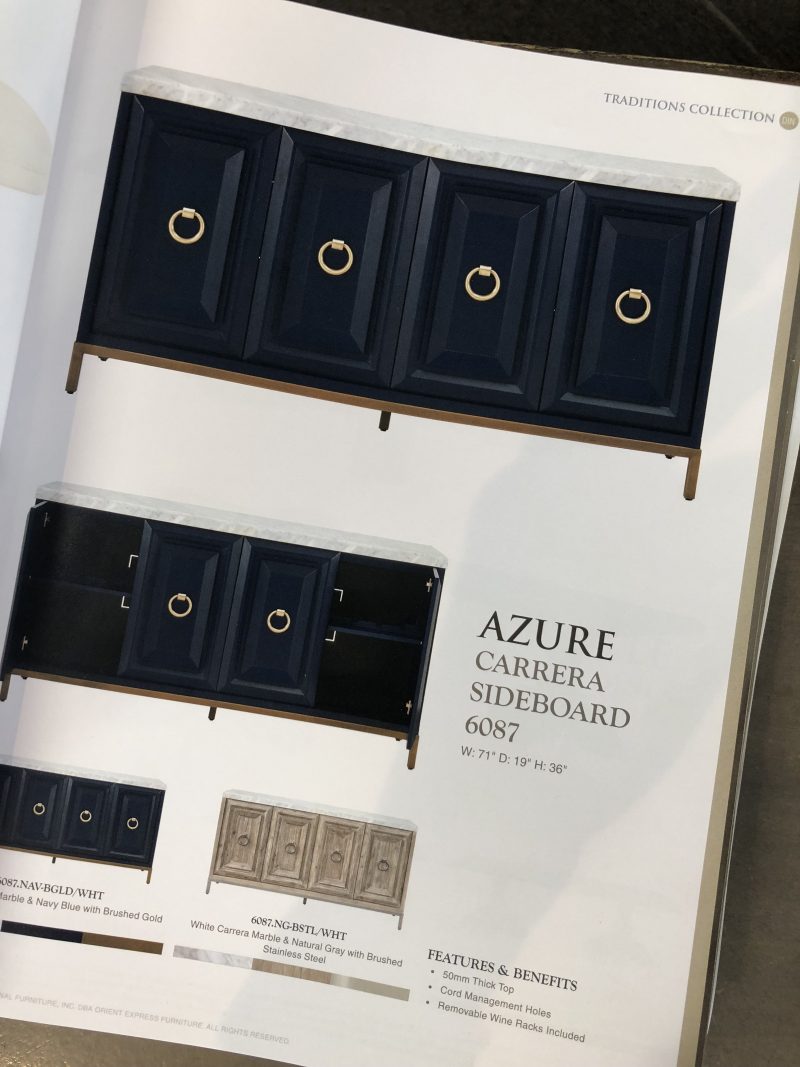 I popped into our local Sofa Shop, where my family room sofa was made, to see what they had. This is a dresser I could order. The issue is that it would be sight usneen (no navy blue sample) and it is quite modern. It's absolutely gorgeous but with a $2000 price tag I wasn't 100% sold. While I love it and could see it in a swanky hotel room, I am not sure it's the look I want for our room. Because we are trying to add warmth to our room, the marble top made me a bit nervous.
OPTION #3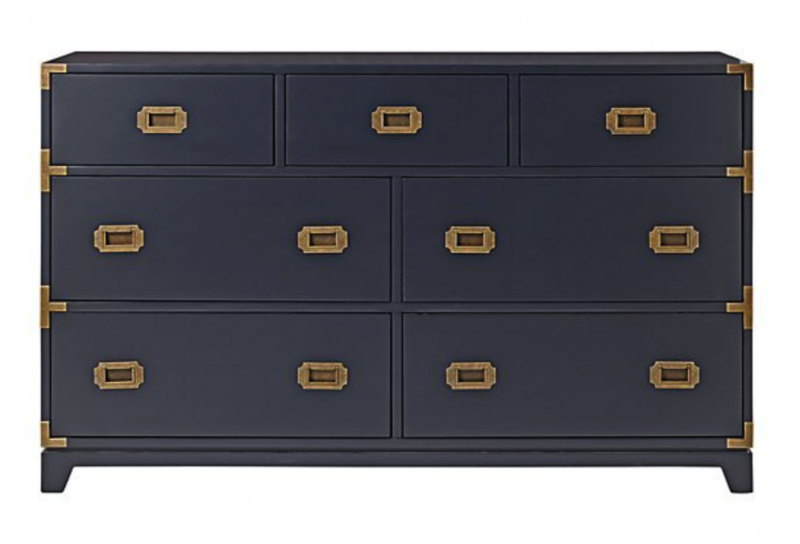 In my search I came across this dresser. Not quite right as it is only 54″ wide but a nice dresser. This actually would have looked great in my son's room.
NEW DIRECTION
After looking high and low and in every store imaginable, I just couldn't find what I wanted. Spending a ton of money for a dresser that goes in a room no one ever sees also didn't sit well with me. I decided to take my search to Craigslist. I just knew I could find a good quality piece and make it my own.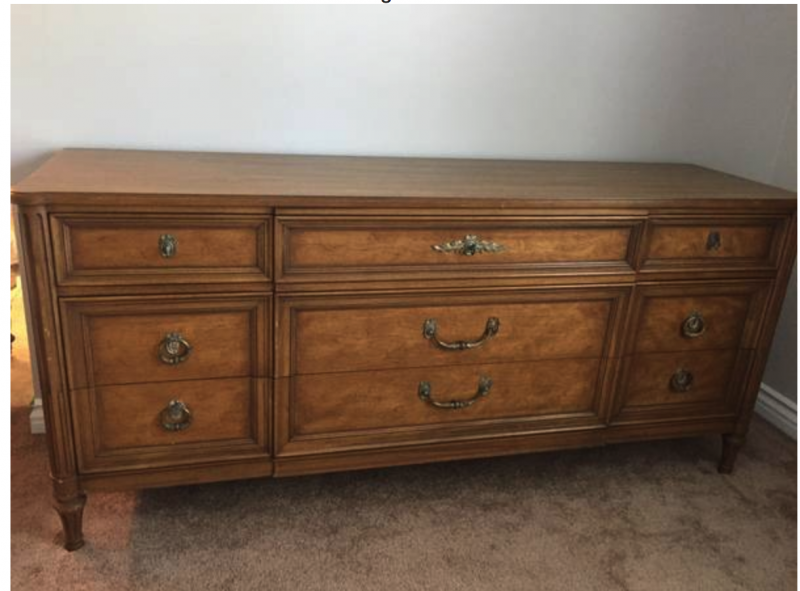 This is where you need to use your imagination and vision. My husband almost fainted when I showed him but he was on board once I walked him through the plan. I couldn't believe when I found this just a few minutes into my search. Let's look past the color and the dated hardware. Picture this painted navy blue with beautiful gold hardware. My dream dimensions for our space were 70″ x 19″. This just happens to by 70″ x 20″. Perfect. What is even better is that it's a Henredon dresser which means the quality is top-notch. The legs and details actually remind me of our Restoration Hardware nightstands. This dresser is extremely well made.
What did I pay?
Are you ready for this? I bought this dresser for $350 and have big plans for this beauty.  The lesson here is to search your neighborhood Facebook site or even Craigslist (just be safe) because you may have a better chance of snatching up a really good quality piece that someone else is ready to part with. Be sure to ask and make sure it's a smoke free home. Always very important.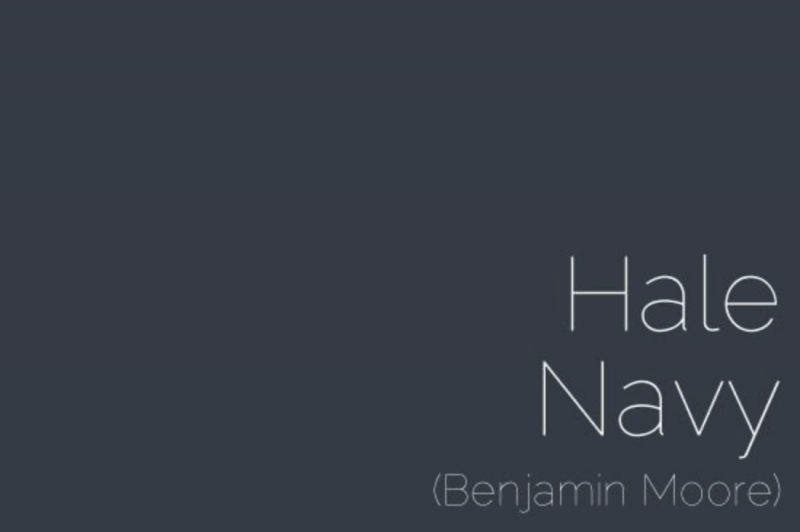 I plan to use this color to give the dresser new life. I will be using a paint sprayer to ensure a really smooth finish. Wish me luck as I tackle this project. Can't wait to share the finishes product with you.
Now I am off to spend time with my dear mom. Praying and hoping for a good day. Get caught up on our journey here.