Do you ever stumble upon something and love it so much that you want to tell of your friends? Well, I found the cutest top and jeans and I need to tell you. Both are a great price and so fun to wear for Fall. Plus, I've rounded up some more layering pieces to take you into the cooler months. Let's kick it off with cropped denim & ruffles.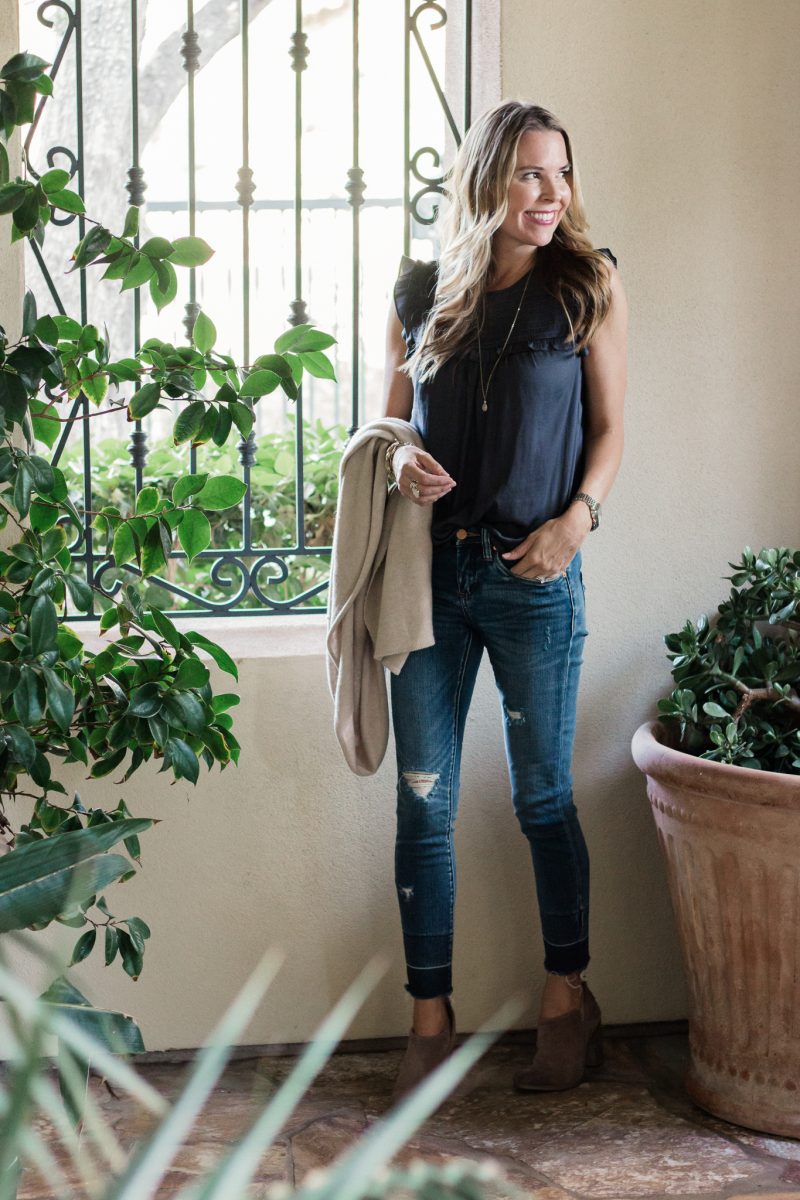 Ok, girls. There are a million reasons why I adore this top. As soon as I tried it on I knew it was coming home with me. I actually asked the sales gal if she had it in other colors but unfortunately it was the only color in the store. I would have bought more. One of the main reasons I love this is because of the darling ruffle detail and smocking. But I also love how it comes a bit wider on the chest. Ladies, that means it covers your armpit area. To me that is a total score. So much more flattering if you ask me.
How does it fit? I often find Loft to have tricky sizing but this is a size small and fits really well. I like tucking just a bit of the material into the front and back of my jeans to give it this look.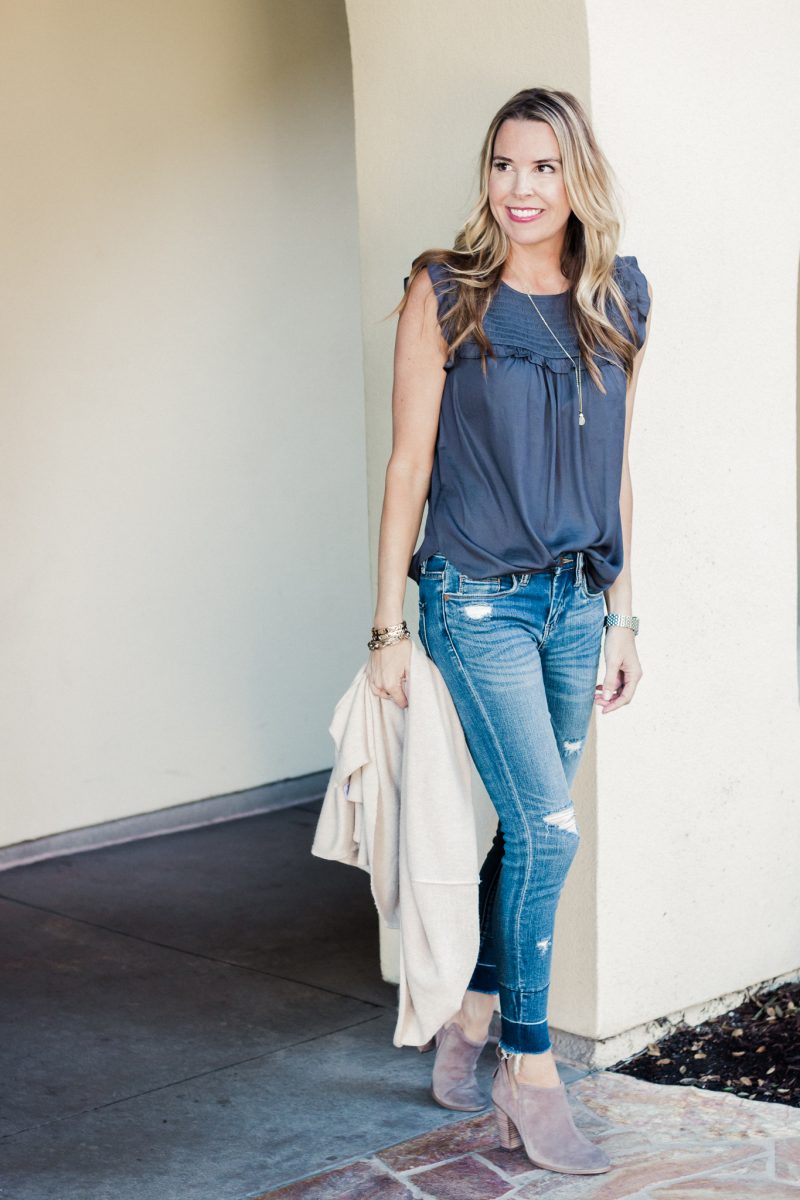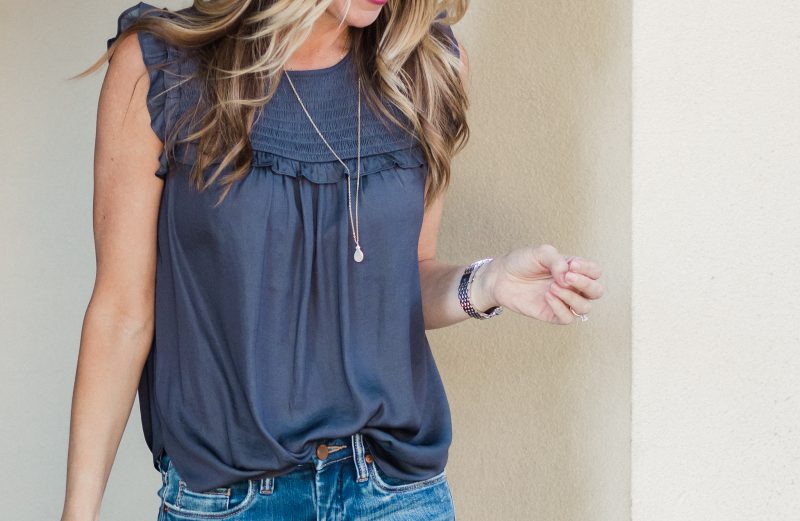 The satin material drape so nicely. And I really like this deep gray for Fall. So pretty paired with a cardigan.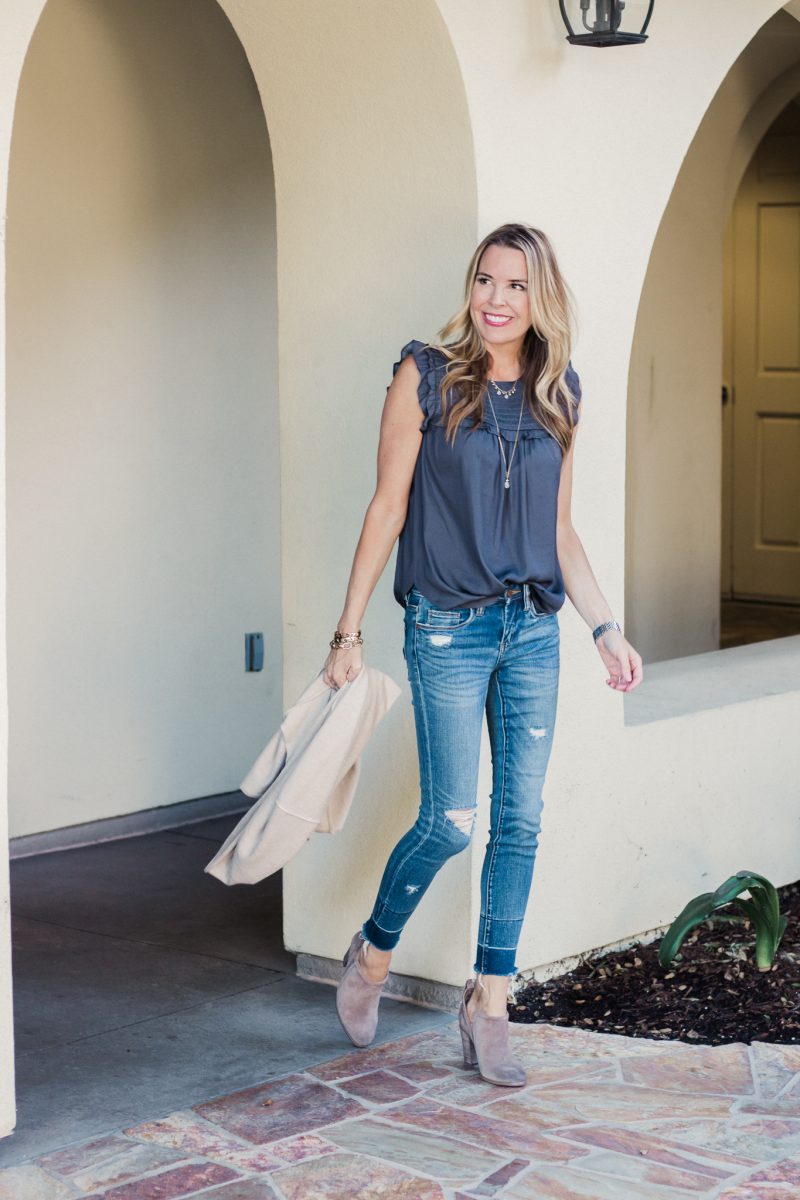 denim | cardigan | booties | top | necklace | bracelets | sunglasses
I had a friend ask me about cropped jeans for the season so I took it as a challenge to try on a million and I discovered these. They just came out and finally made it online. They are form-fitting but so comfy and I love the distressing and double hemline. When the raw hemline came out I wasn't sure about it. Now I love it. It just adds a cute amount of texture and edge to any outfit.
How do they fit? I find them to be true to size. I am wearing a size 25 and am 5'7″.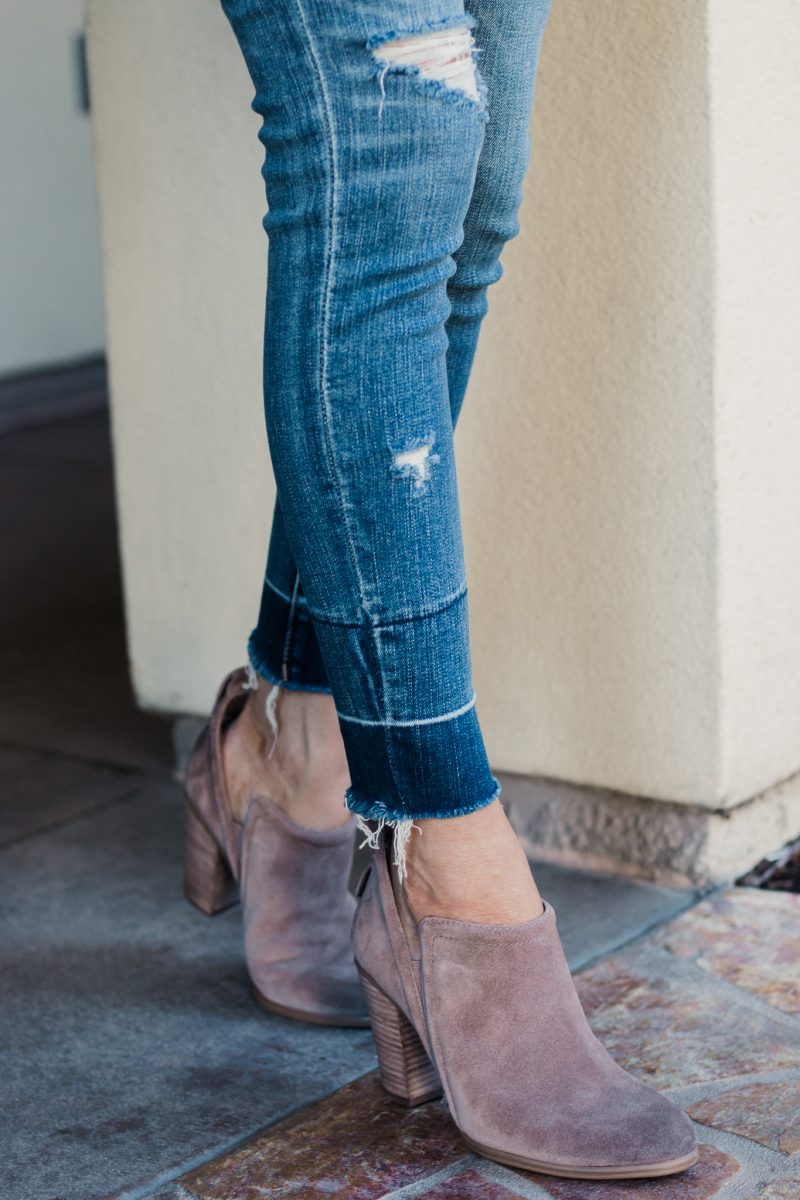 My favorite booties are still 20% off. LOVE THESE! This is the Foxy color and they go with absolutely everything. They are flattering on the foot without being too bulky. And this gives you a close up look at the released hem on these jeans.
I love the smocking on this top. The combination of the ruffles, satin and smocking make for one darling top. It also comes in a mustard yellow and I think I may need to order it. I love the idea of layering with this top for Fall. This necklace is also such a great find.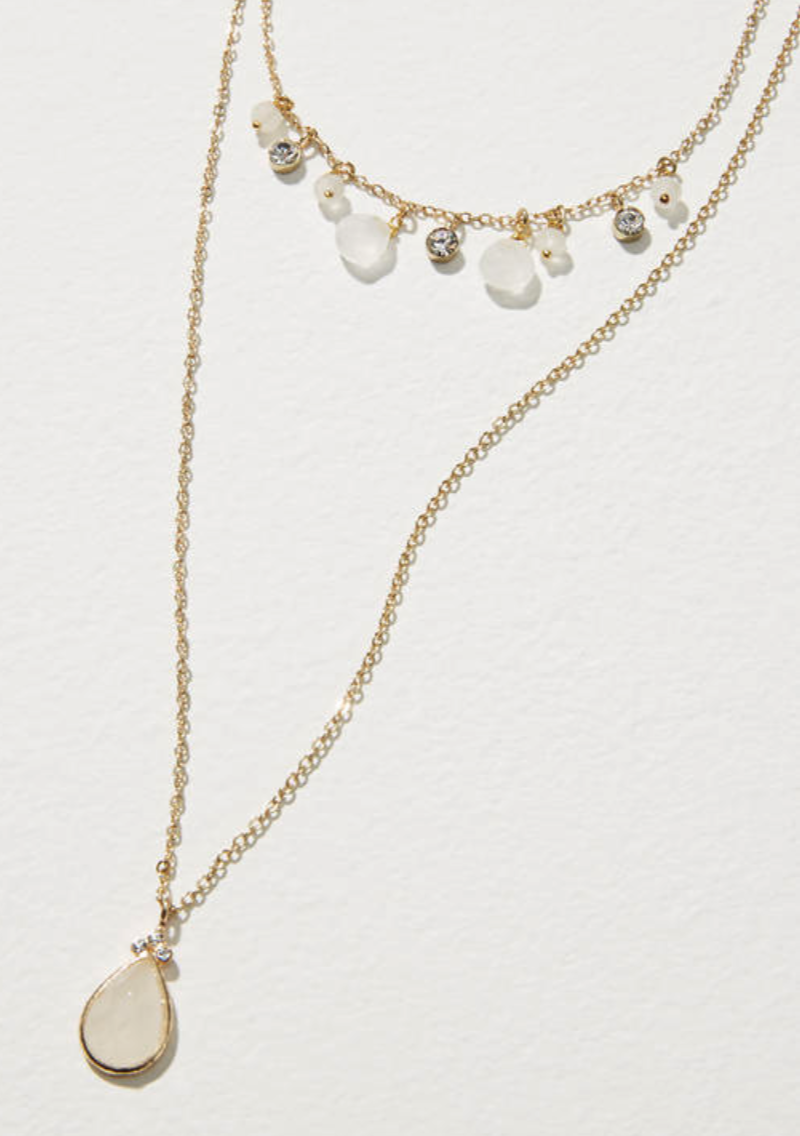 It's actually two necklaces that can be worn together or apart. I just love how dainty and feminine they are. When you purchase this necklace, 60% is donated to the Breast Cancer Research Foundation.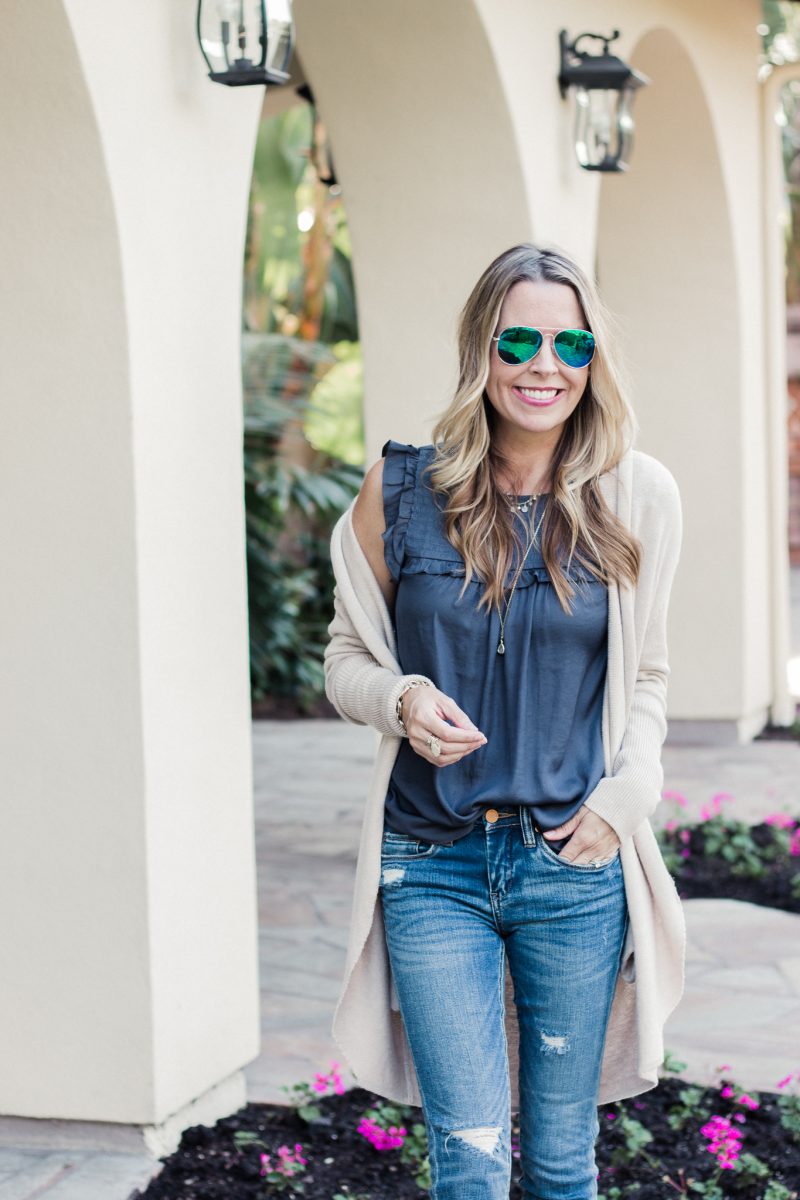 Do you have a great neutral cardigan for Fall? I picked this one up during the Nordstrom sale and grab it all the time. The soft and chunky feel of this one is so cute.  And the ruffles on this one are so darn cute. I also spotted this camisole which is new. Very pretty layering piece and the blush color is beautiful.
Cardigans For Fall

I also like the idea of wearing this outfit with these heels for date night. Just gives it more of a feminine feel.
BEAUTY SALE
In beauty news, my favorite skincare line, Colleen Rothschild, is having their friends and family sale. You can read about my favorites here. I recently started using the Retinol Supreme Night Oil. I've been using it for two weeks and LOVE it. When I wake up my skin looks so much brighter. I use this cleansing gel each morning.
What are you up to today? I am looking forward to spending some time with a dear friend today and also being productive with our pantry space.
We are also praying the fires near us and in Northern California come to an end. So much devastation and loss. It's unbelievable.
*affiliate links used.