Happy Friday. I hope you all have had a great week. I was planning to wait and show you our new custom pennants once they were hung but when they arrived, I had to show you right away. When we put bunk beds in the teen space, I knew I wanted to hang a couple of pennants so the search was on. I think it's a really fun way to add a personalized touch without spending a fortune.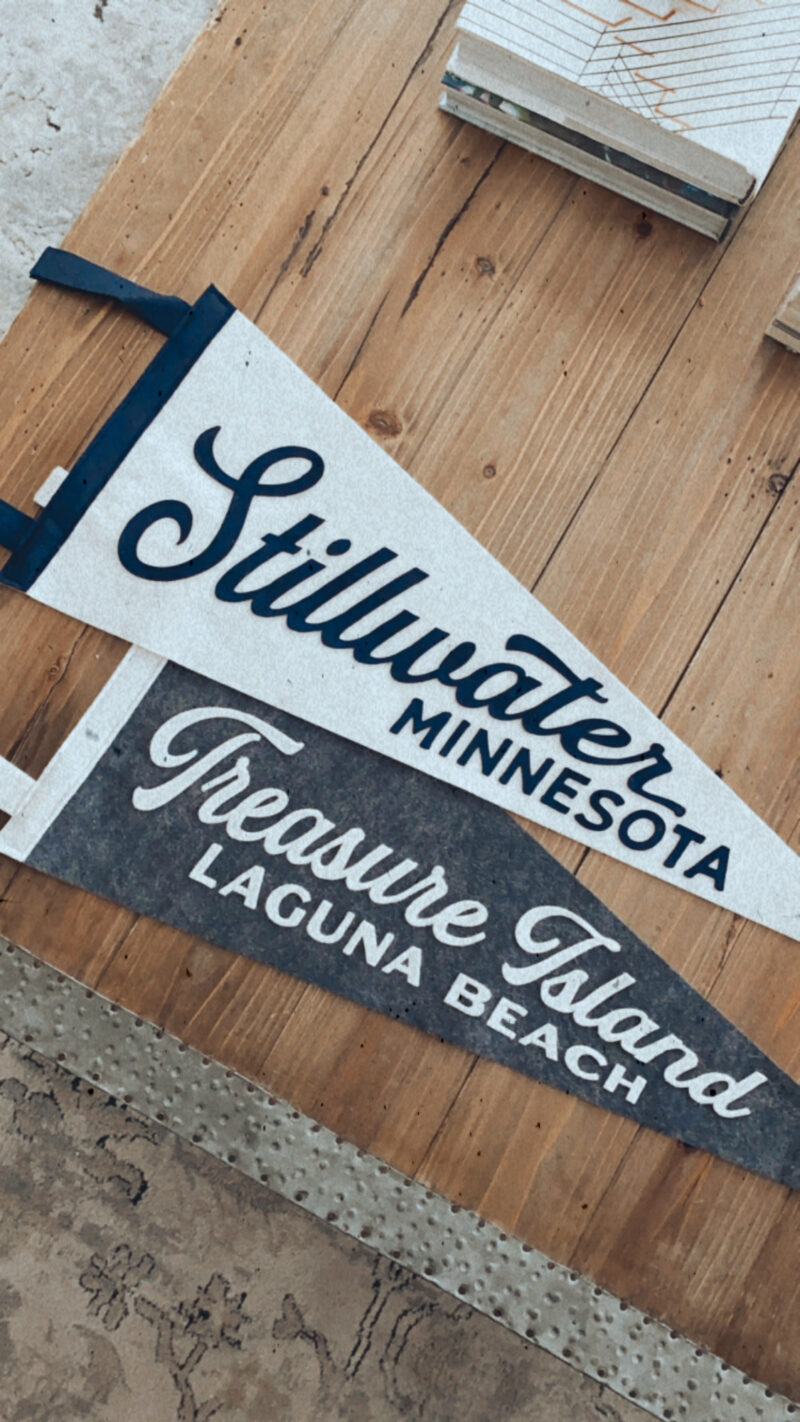 I could not love them more. The Etsy shop I ordered them from was fantastic. She does such great work and I am so happy I stumbled upon them. The store is called Fellow Creatures Co.
We asked the kids to choose their favorite spot on the planet. I wanted it to be a place that brings back great memories. My daughter loves the ocean and Treasure Island brings her such joy. She has clocked countless hours body surfing in Laguna and hanging out with friends. Immediately my son said Stillwater because that is where he played pond hockey with his buddies in freezing weather until the sun went down. He was there for a hockey tournament and the boys were invited out to Stillwater. That remains his favorite memory. He would move to Minnesota in a heartbeat.
If you are like the fonts on our pennants, the Laguna Beach one is the national park design and the Stillwater pennant is the Ella design.
And these are the bags they come in. Words to live by. Work hard and be kind.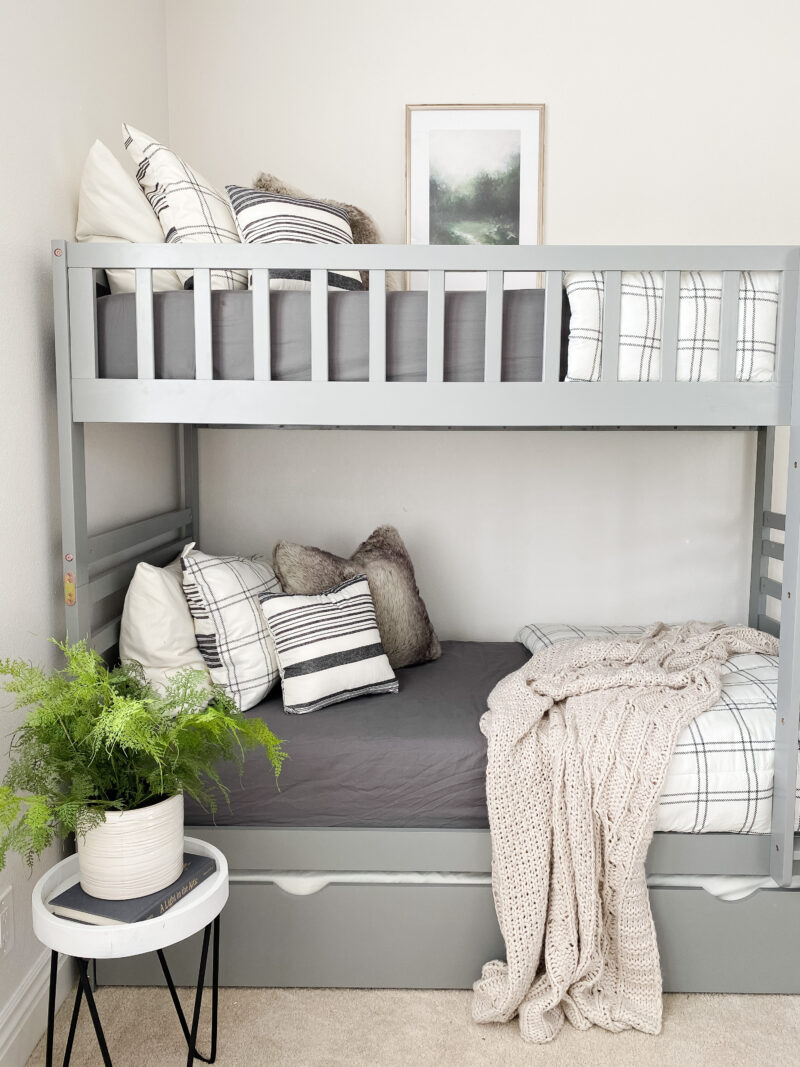 The plan is to replace the artwork with the two pennants. Any tips on how to hang them? You can see more of the bunk space here.
Hope you all have a wonderful weekend. I just snuck in a walk with a good friend before the rain comes our way. See you back here on Monday.