*This post was written in partnership with Nordstrom.
Good morning. We are pretty spoiled in Southern California with warm temperatures but suddenly it's feeling chilly and it's time to pack away the flip flops and sandals. But let's be honest, I don't think I'll be getting out of comfy clothes all too often so I wanted to share shoes from Nordstrom that are cute and cozy.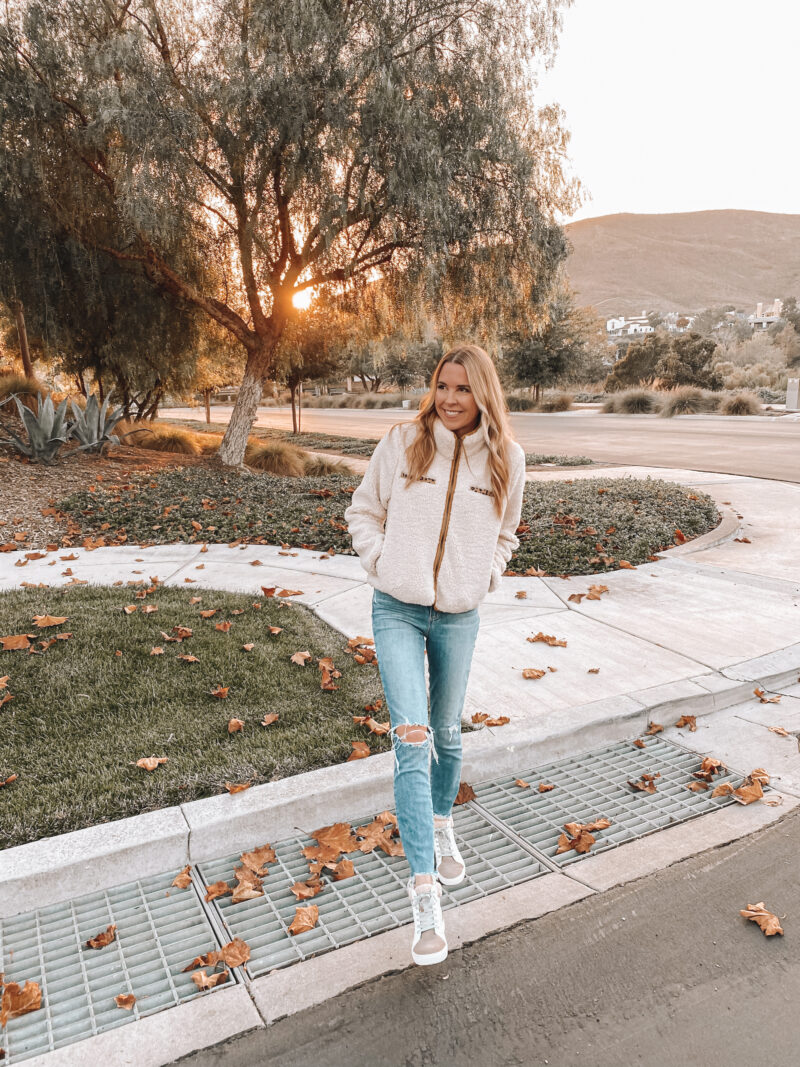 These mid top sneakers are not only cozy but they are waterproof, too. Blondo is famous for making shoes that are durable and can withstand intense weather (even salt). I found them to be true to size.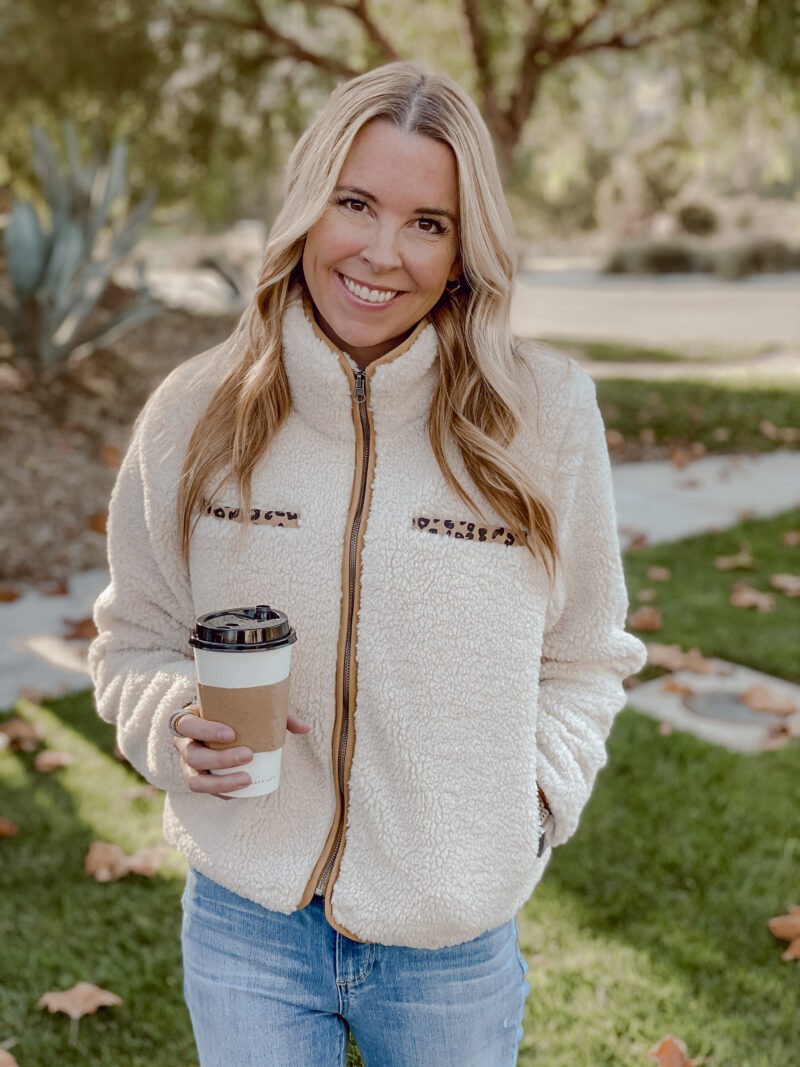 On a side note, this zip up jacket would be the perfect gift for anyone on your list. I ordered it online and didn't quite know until I picked it up. It's awesome, girls. It's incredibly snuggly and soft. The inside feels like a soft pair of pajamas. The leopard detail and trim make it unique. I also like that it sits at the waist and doesn't look too bulky. This will be on repeat for sure. I even wore it with my pajama pants last night. (Fits true to size, wearing a small).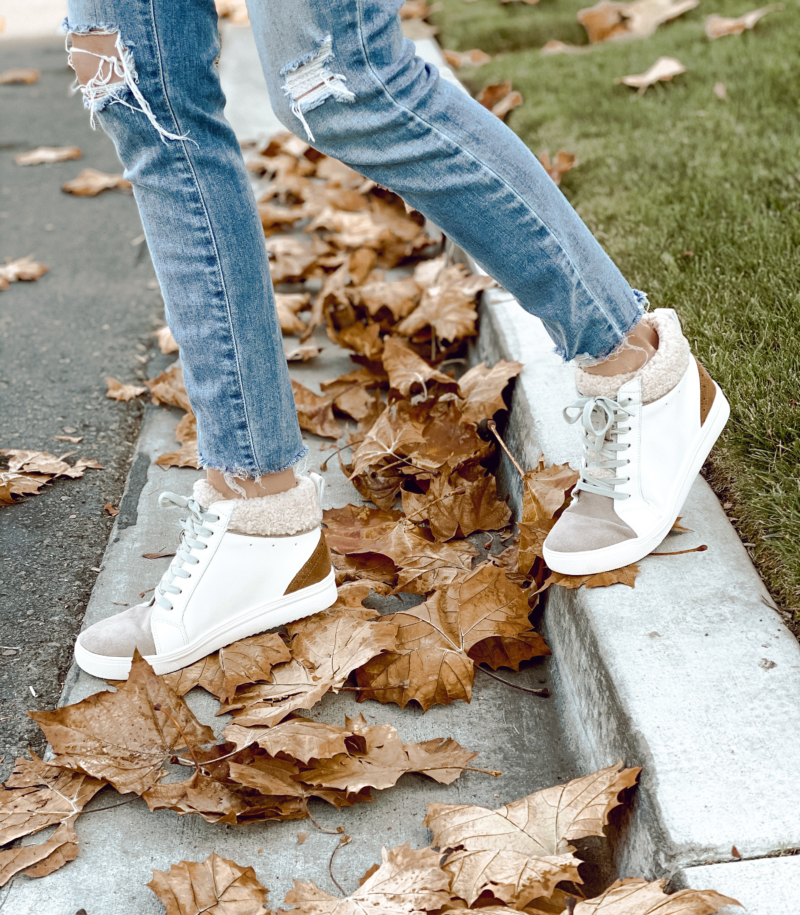 Look how cute these are from the side. I love the warm, neutral colors and the suede toe. Even my family commented how much they like them. That's a good sign over here!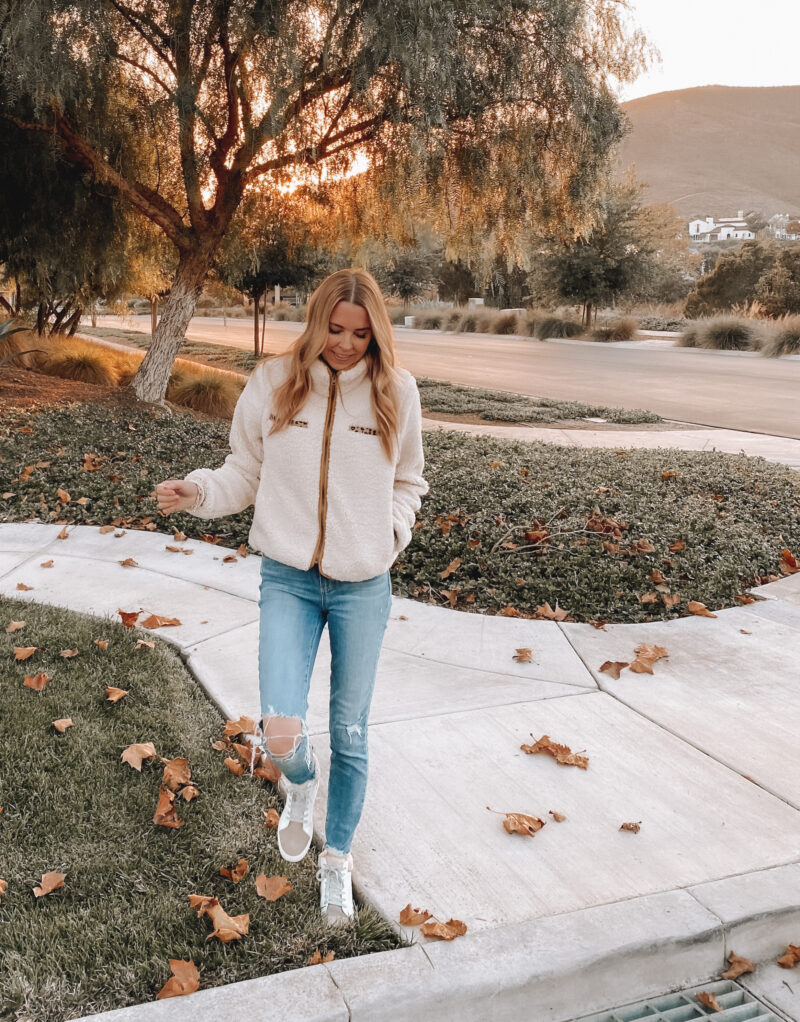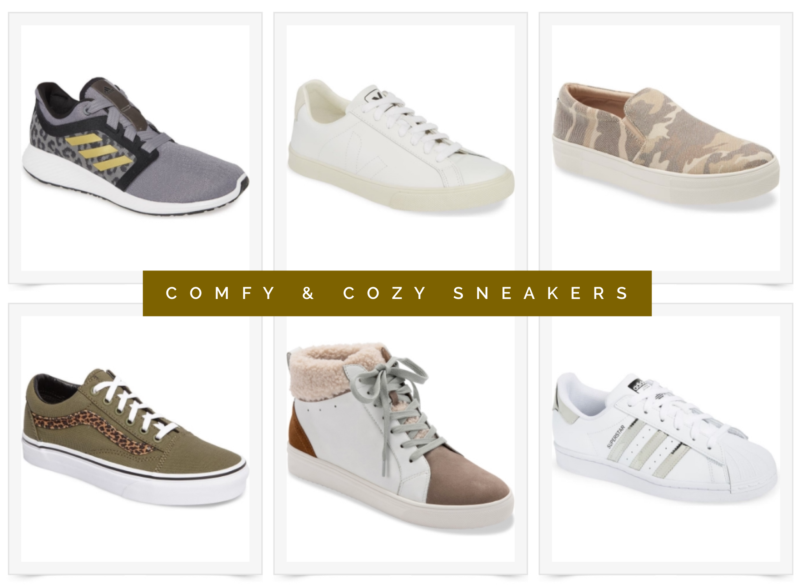 If you are looking for more sneaker ideas, these are all neutral and adorable. The Blondo booties are not wedge heels, but lift your heel a tiny bit. Some reviews said they were difficult to put on so I was worried. I have the highest arches ever and I had no problem. Of course I had to loosen the laces but any high top requires that. In fact I thought they were so comfortable I kept hem in two colors.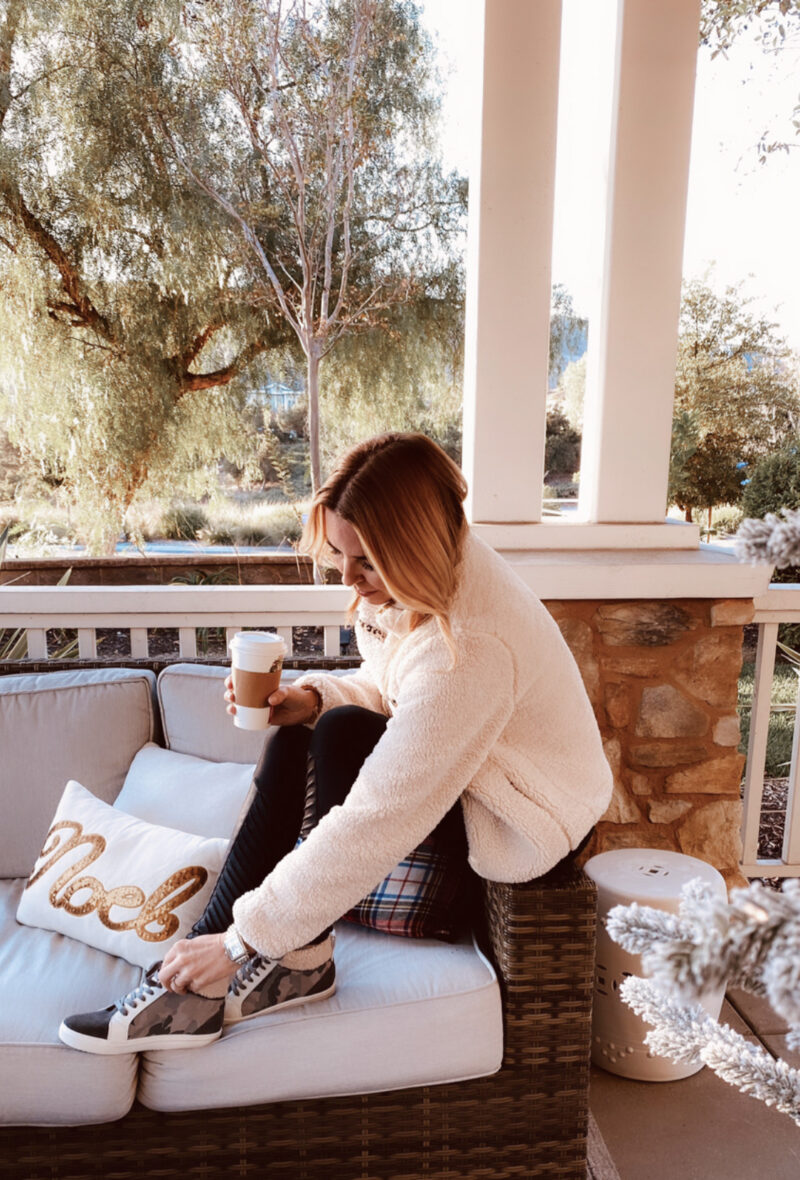 These cutie pie sneakers also come in a black camo version. They are so darn cute. They have the same ivory faux fur lining and a black suede toe.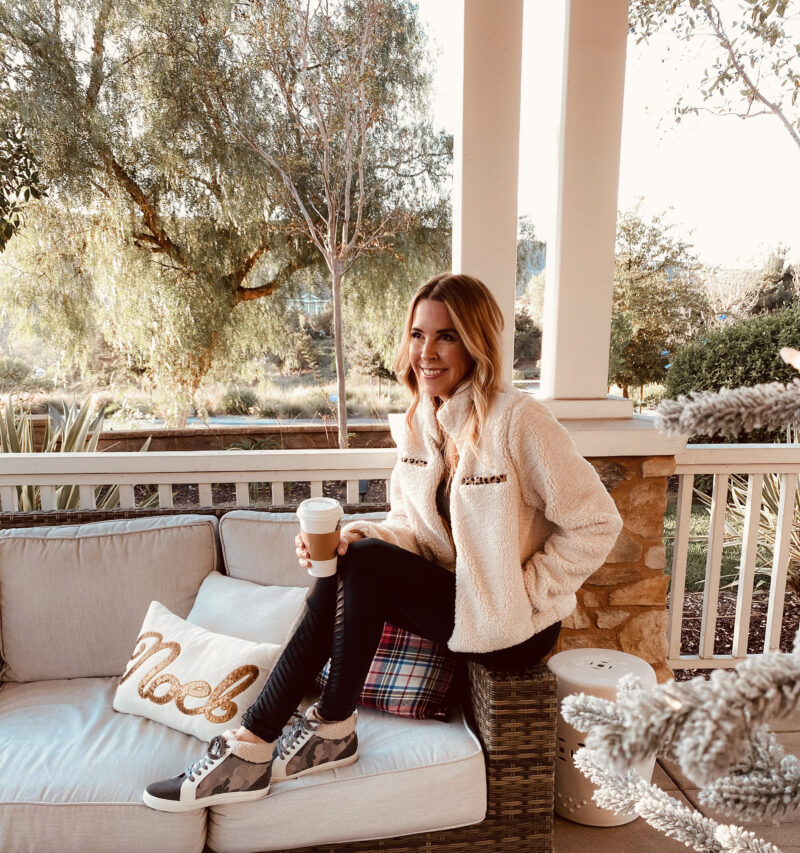 sneakers | faux leather leggings | jacket
The nice thing is that my feet are no longer freezing in sandals. These sneakers will work well with both leggings and jeans.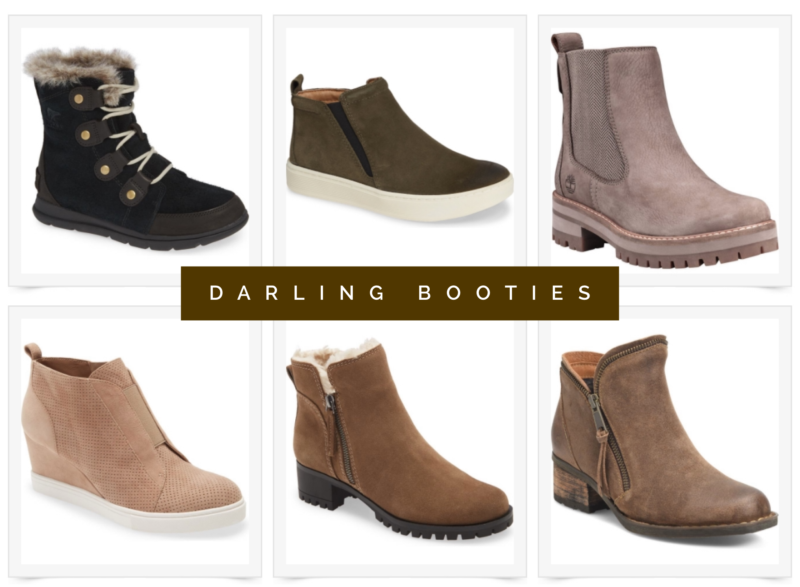 A few more cute booties for the winter moths. These boots are also waterproof and so fun for the cold months. If you love a good wedge, like I do, these are the way to go.
If flats are more your thing, there are so many great options currently marked down at Nordstrom. I really appreciate being able to order online and drive up to pick up my items. It's especially helpful during the holidays. And great if you have little ones in the car. So convenient.
If you are like me and packing up your open-toe shoes and sandals, I hope this was helpful. Time for more snuggly options. What are your plans today? We are wrapping up some Christmas decorating and I need to get to the meal planning I put off. My daughter requested this soup for dinner. Always a fan favorite over here. Make it a great day, my friends.