Good morning. Boy was the 6:15 am alarm brutal today. I don't know about you, but we were not ready to get back to the routine. Maybe it's because my children are getting older, but I was not desperate for them to go back to school. In fact, it I wanted to the lazy days to continue. I will do a weekend wrap-up tomorrow so that I can share the best Cyber Monday deals with you. Many of the sales I've covered have continued so I've done my best to curate new sales and items for you. Let's get to it.
DREAM VACUUM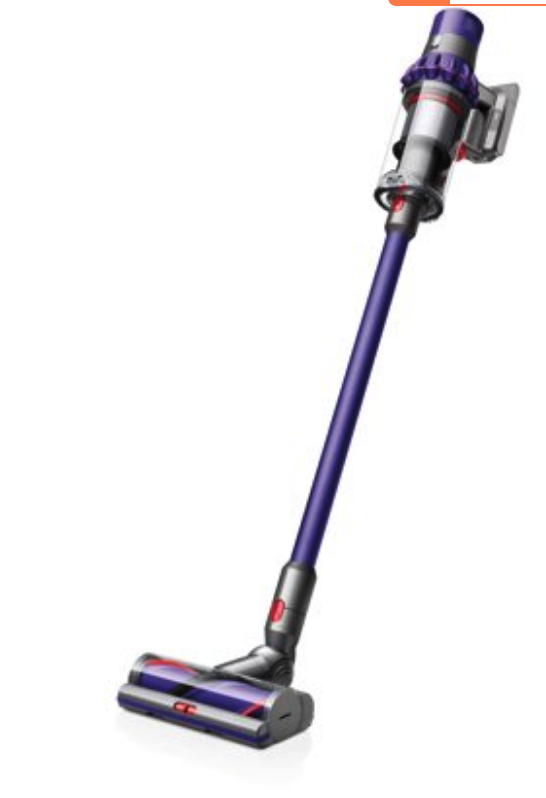 First up is the Dyson. I am actually envious of whoever gets this model. I have the v7 (only $299) and adore it. This is a newer version and is more than $200 off. GREAT DEAL. When you hear people sing the praises of these vacuums they are not exaggerating. It's made so well and is so simple to store and change out the attachments. Whoever designed it is a genius.
WINTER WARMTH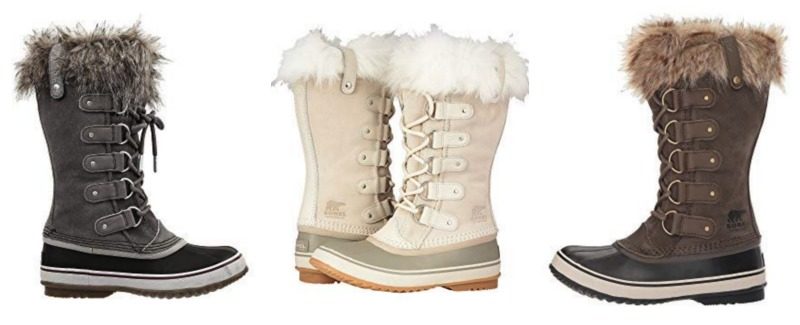 I recently bought a pair of Sorel boots and love them. They keep my feet warm in the ice rink and when we travel. I will also take them to the mountains this year. The keep your feet unbelievably warm and last forever. I have friends that have had them over ten years. Great investment and currently on sale.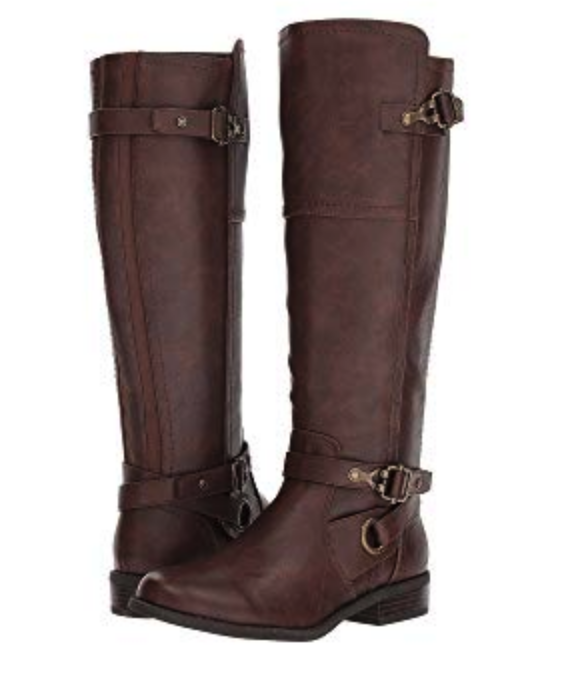 If you need a great pair of boots, these receive excellent reviews and are gorgeous. They are only $59 for Cyber Monday. Bam.
COZY COZY

You all know I recently bought this pullover. It's amazing. I LOVE it. In fact, I  am planning to buy one of these zip up versions. The Zella one is not on sale, but boy is it cute. This one has a cute cut and comes in so many colors. Great gift idea for the girls in your life. I highly recommend these cozy jackets. Now when am in for the day I put on my lounge pants and my cozy pullover.
BATHROBES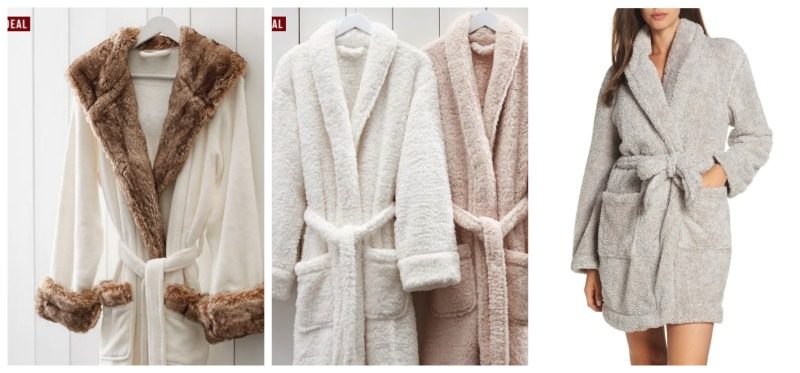 Speaking of cozy, a nice robe is a wonderful gift for any age. My daughter is hoping for one this year. These are all great Cyber Monday deals.
iPad Deal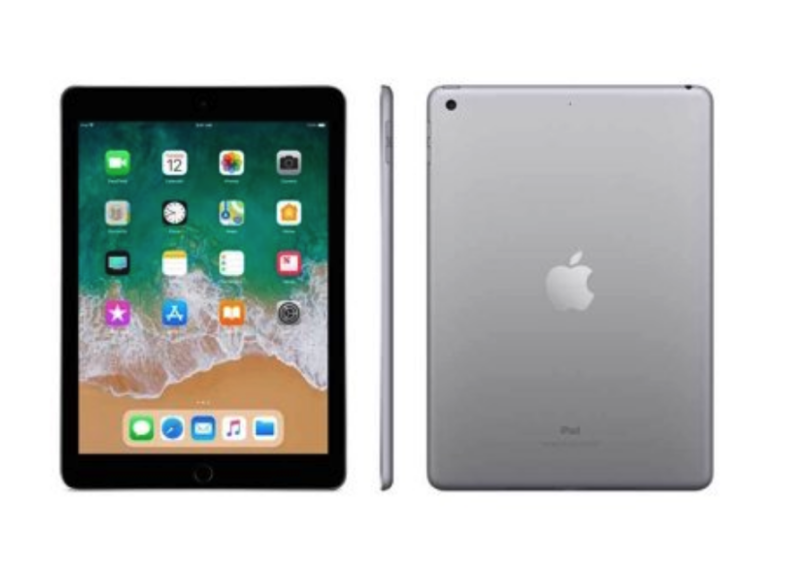 If you're looking at iPads you can't beat this Cyber Monday price.
PRETTY LITTLE THINGS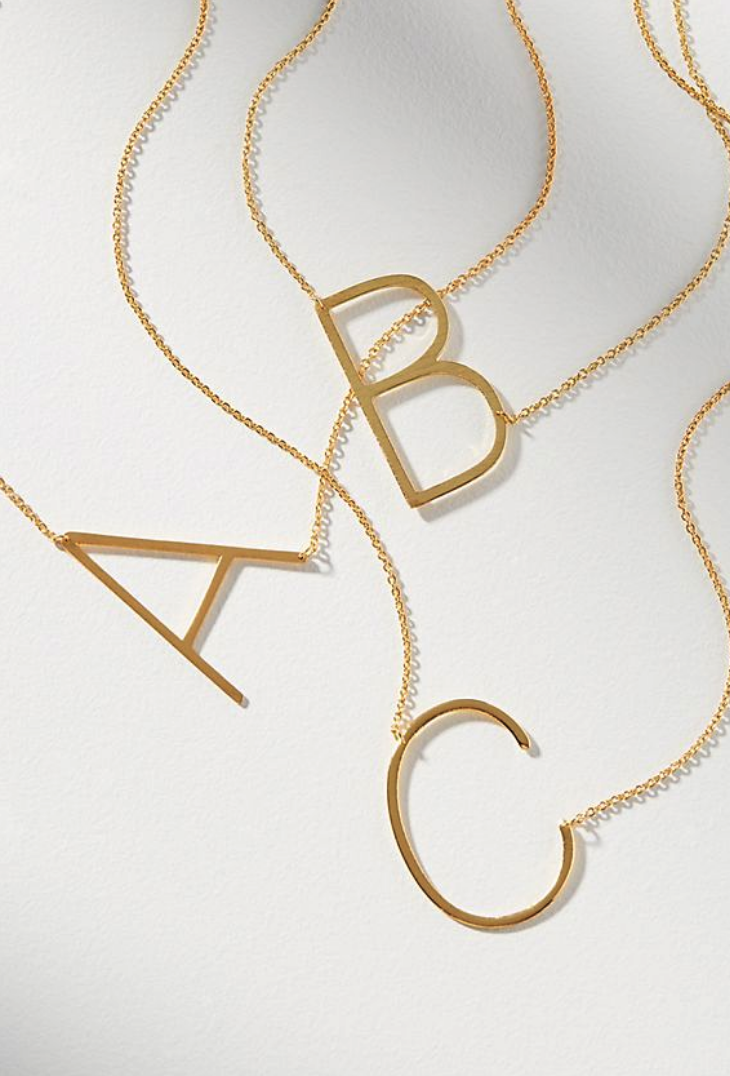 These necklaces were one of the top-selling items of the weekend. You can also see the smaller version here. With the 30% off discount they make for really lovely Christmas gifts.
All of Anthro is offering 30% off and free shipping so take a look around here.
MONOGRAMMED GOODNESS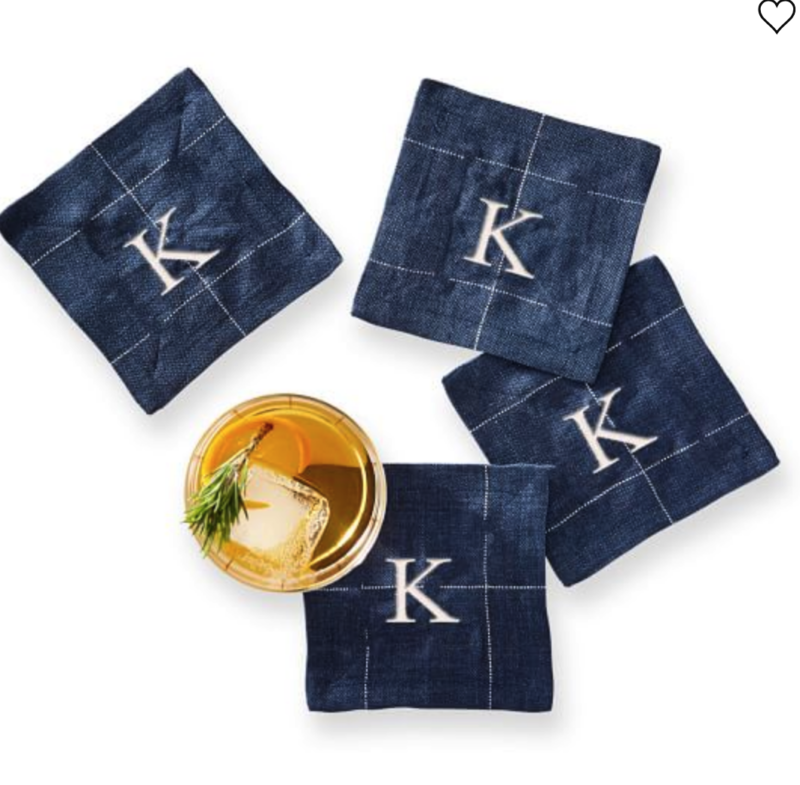 We have these and adore them. This is a great hostess gift. You can't beat the price with free shipping and monogramming.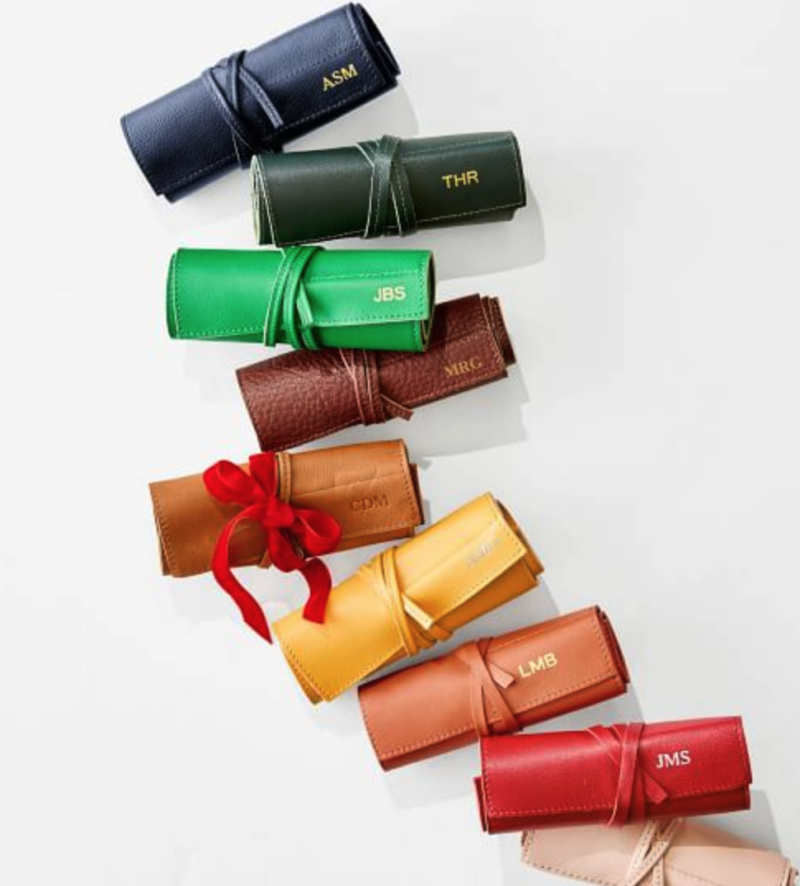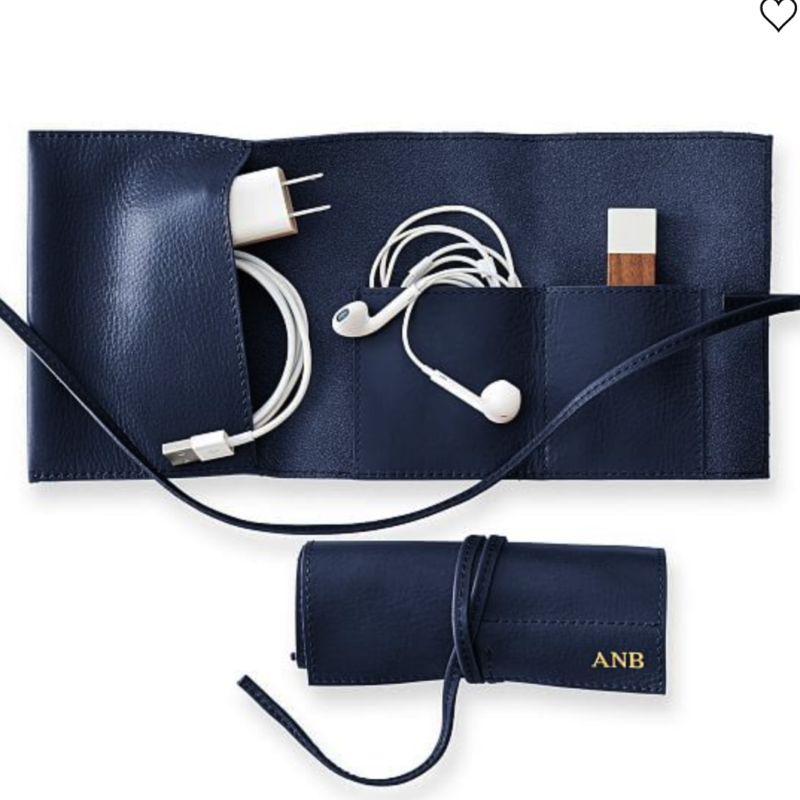 I thought this was so clever. And great for any age but especially for the college student traveling back and forth. And let's face it, we all lose track of our chargers. It's a constant battle at our house.
HOLIDAY READY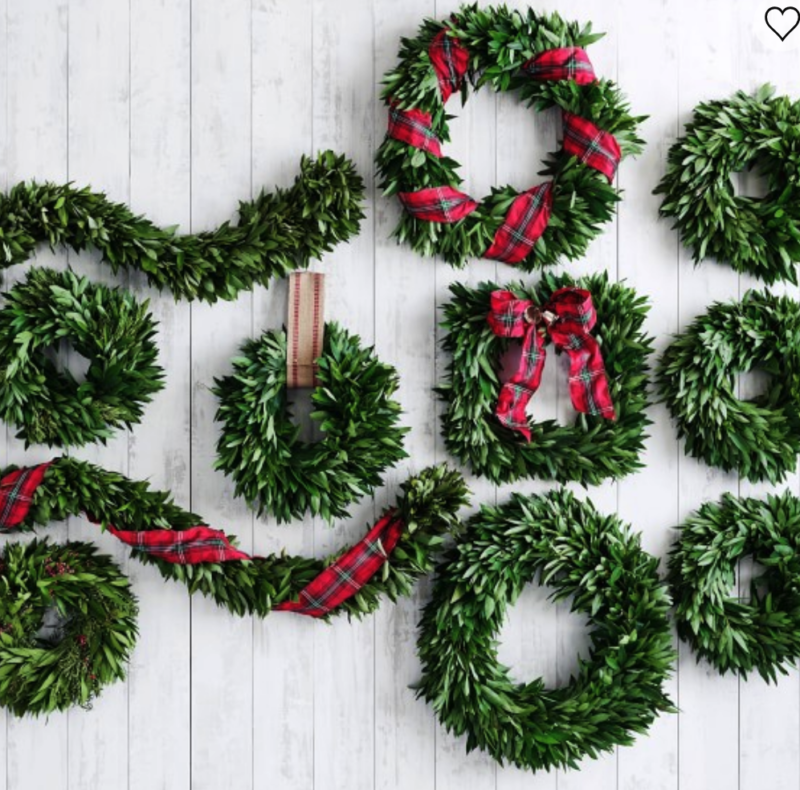 If you are looking to add some holiday cheer, the garlands and wreaths are all on sale. I am all about the wreaths because they add instant charm to any room. Plus they are so easy to hang. I often use command hooks or just go for the nail in the wall!!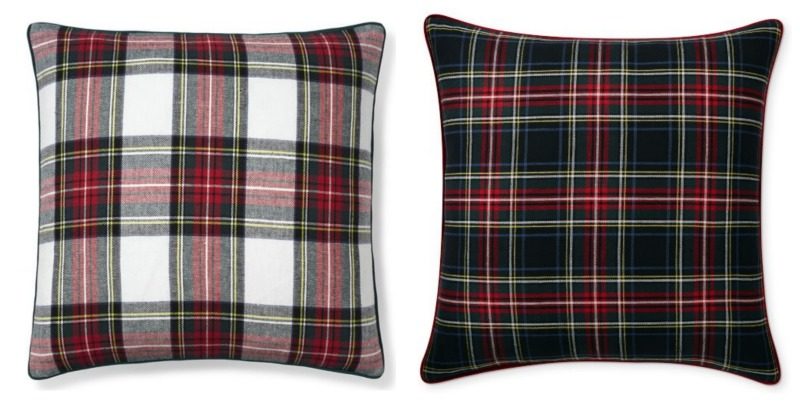 J.CREW – 60% off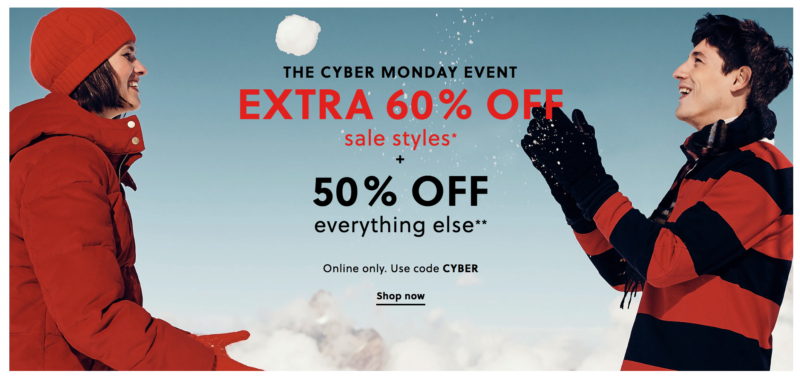 Yep, that's right, friends. Everything at J. Crew is 60% off. That is MAJOR.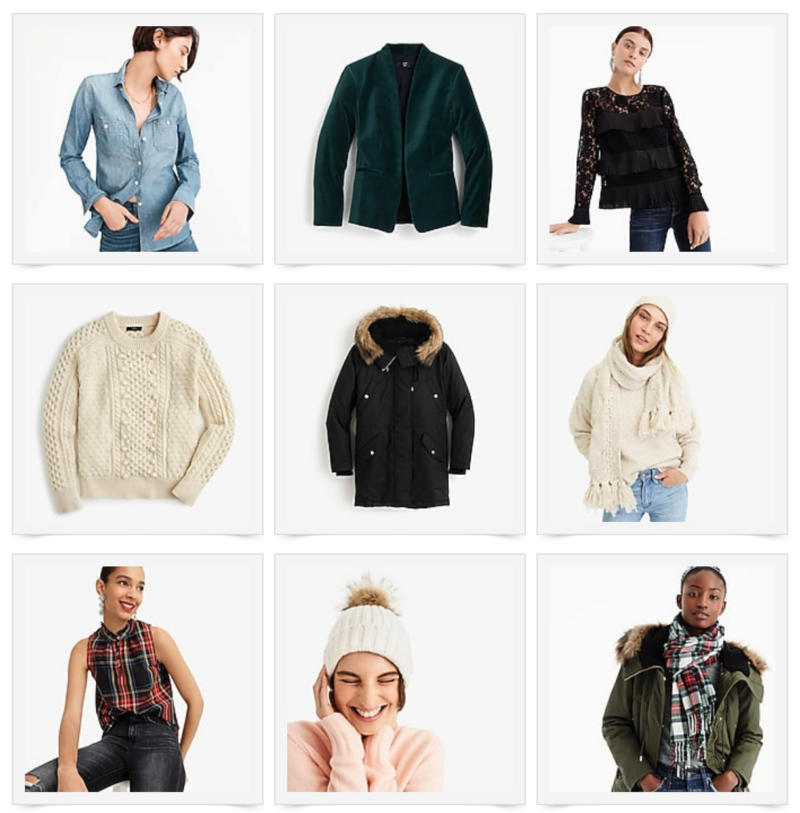 One of each, please. Kidding not kidding. All of these are a remarkable deal. You can shop them by scrolling through the small photos below.

Do you need Christmas outfits for the kids? This dress. . . darling. And it matches a button down for him. 
J.CREW FACTORY – 60% off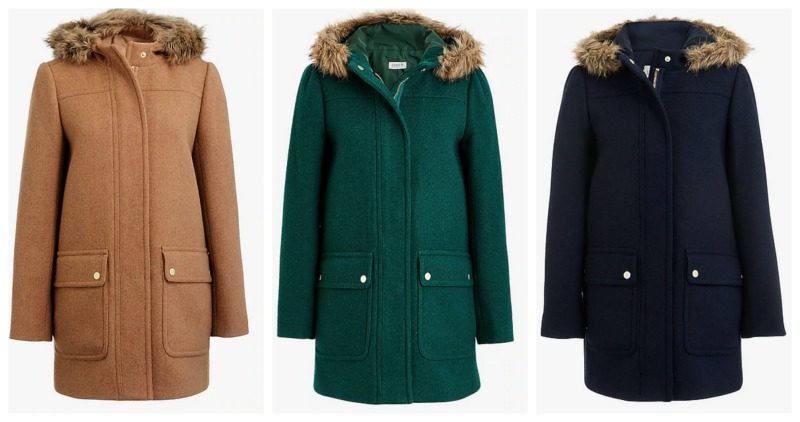 This coat was a popular find from the weekend, too. While it's not as heavy as the original, it receives wonderful reviews. Mine should arrive on Wednesday. I can't wait. It's now only $100!!!!! I think it's even less than what I paid.
These pajamas are an extra 60% off making them $32!!!!! Hello, great gift idea.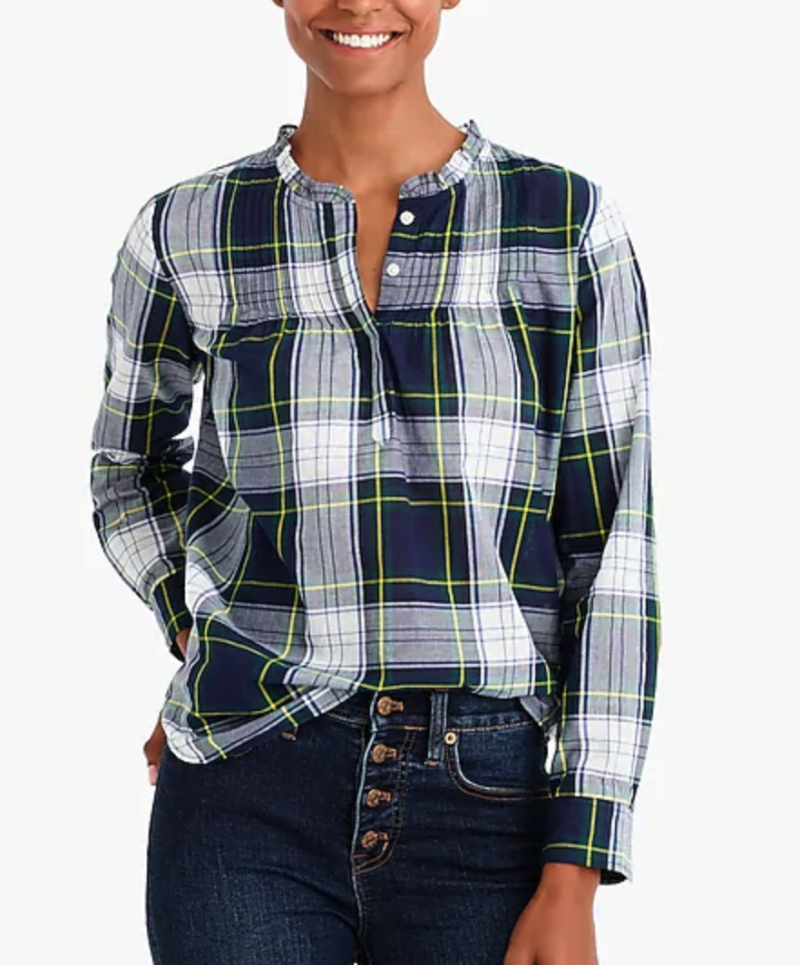 This beautiful top is now $21. Hello!!!!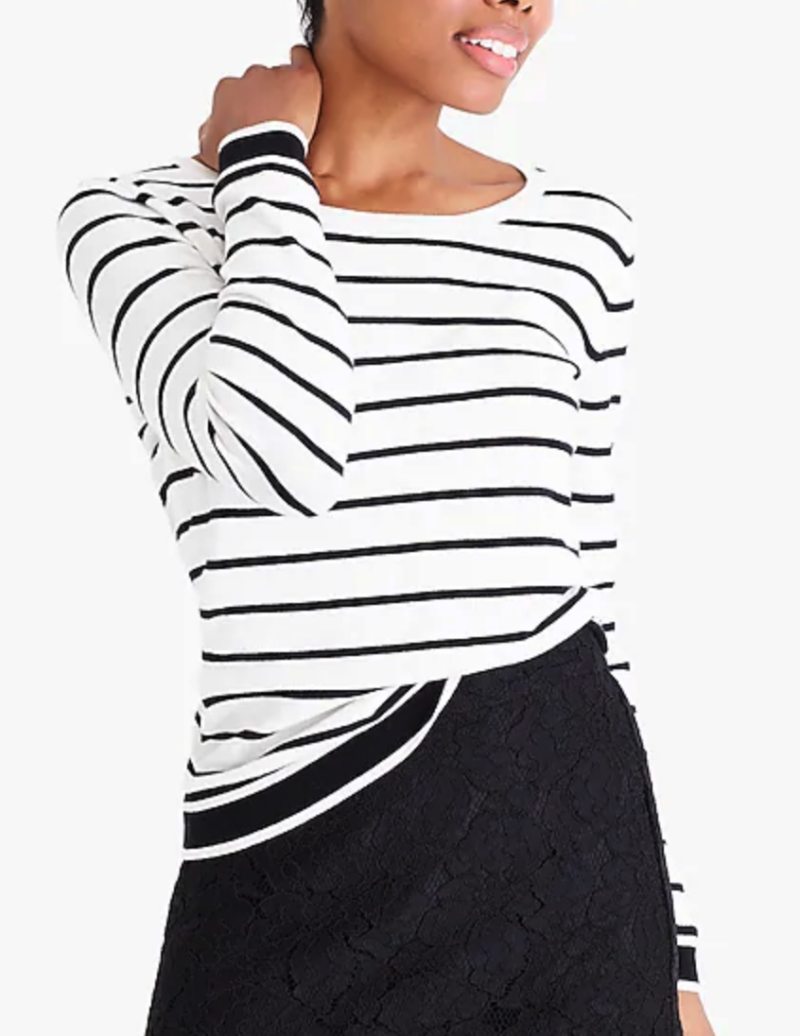 Love me some stripes. This sweater comes in a ton of different colors and is now $19.
EVERYTHING at the J.Crew outlet is 60% off. That is bananas!!! Girls, you can knock out a ton of gifts. I picked up two of these for gifts. Apparently they had some major technical issues with J.Crew this weekend so you benefit from huge sales at J. Crew Factory and Madewell. I'll take it.
LOFT
Yep. Everything is 50% off!!! Plus free shipping. Time to get your shopping on, girls.
SOLE SOCIETY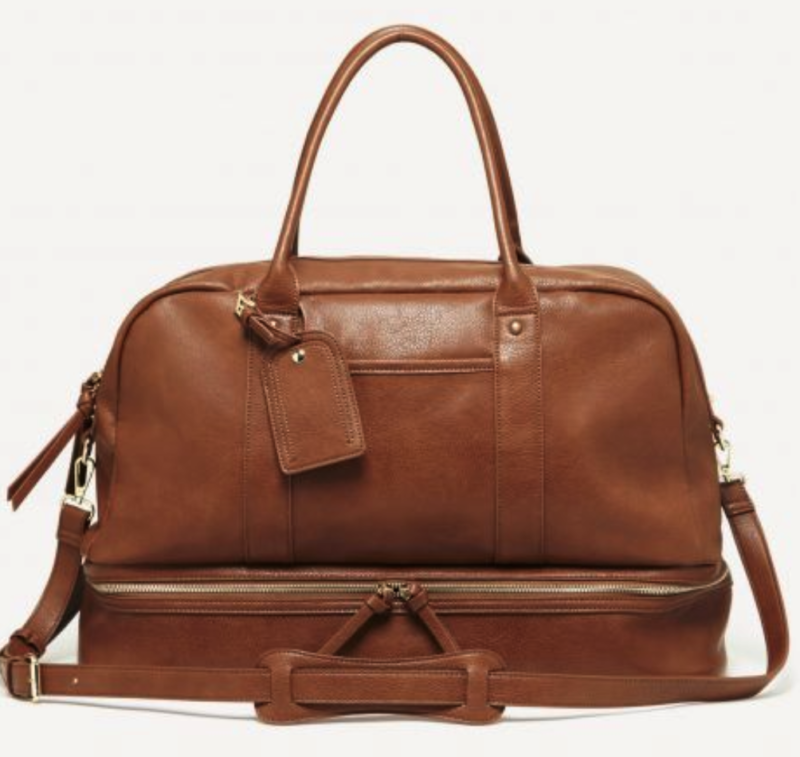 A great time to grab a handbag or travel bag because everything at Sole Society is 30% off. One of my favorite bags is now only $56. The shoe compartment is genius.

There are so many great booties all well under $100. It's worth taking a look.
GIFTS FOR KIDS

Ok, moms! My daughter has this and LOVES it. Going on three years with it and she pulls it out almost every time her friends come over. She has a darling wall in her room with the photos hanging from clip lights. I think it's one of those gifts that keeps on giving. Amazing price on this. It's now only $50.

These two, while not on sale, are a great price and gifts that we highly recommend. As a mom, I always like to know which toys stand the test of time. My kids used these for so many years. We now keep the ice cream set around for when we have little ones visit. The snowballs are now our inside hockey pucks. I can't tell you how much we have used these snowballs. And for young kids fighting the winter blues, you can create so many different games with them. Do you have a little one who needs to get out some aggression? These are safe to throw at a target and they won't hurt a thing.
*Stay tuned for my kids' gift guide. It includes the hard to buy for teen! Coming later this week. 
WEARING LATELY
jacket | dress | scarf | pretty bracelets
Some of my all time favorites are on sale. My daughter and I fight over this jacket (not kidding) so I just ordered another one for myself. They are currently $20. Best deal around. It's so flattering and a really great color. I am wearing the size small. The dress might be one of my top ten purchases ever. It's now only $33!!! What?! It's ideal for dressing up or down and I always receive compliments on it. Plus it's fantastic to travel with. I wear this scarf with so many outfits. I wore it all over Nashville. It seems to go with so many outfits. Currently 50% off and free shipping. Score.
HOME FINDS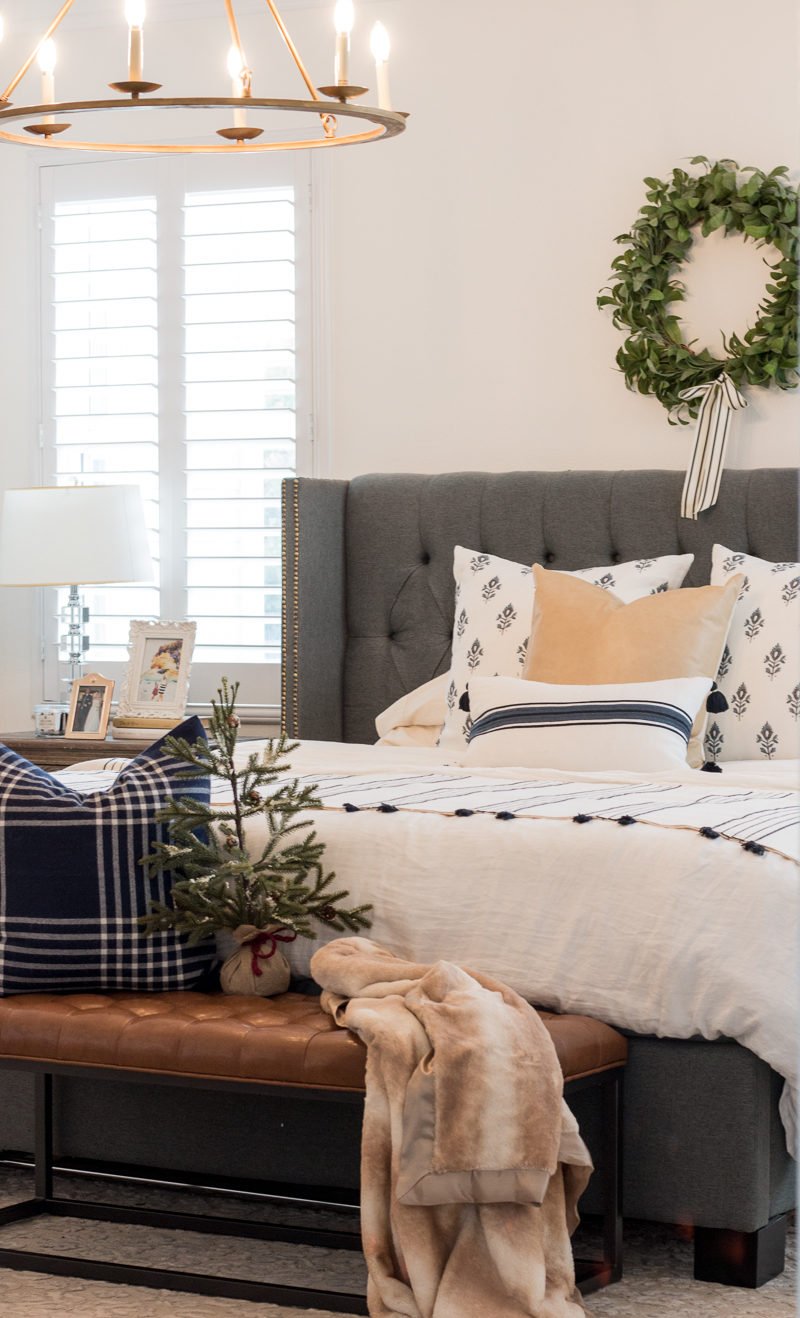 We just added this leather bench to our room. I love the warmth and masculine touch it adds. It is 17% off today with code: CYBER17. That makes it only $138. Such a good price. Sort of bummed I missed out on the savings. Our pillows from McGee and Co. are also on sale. Our chandelier is a designer knock off and only $110. I used rub n' buff to give it a gold finish. You can see how I did that here. 
BEAUTY FINDS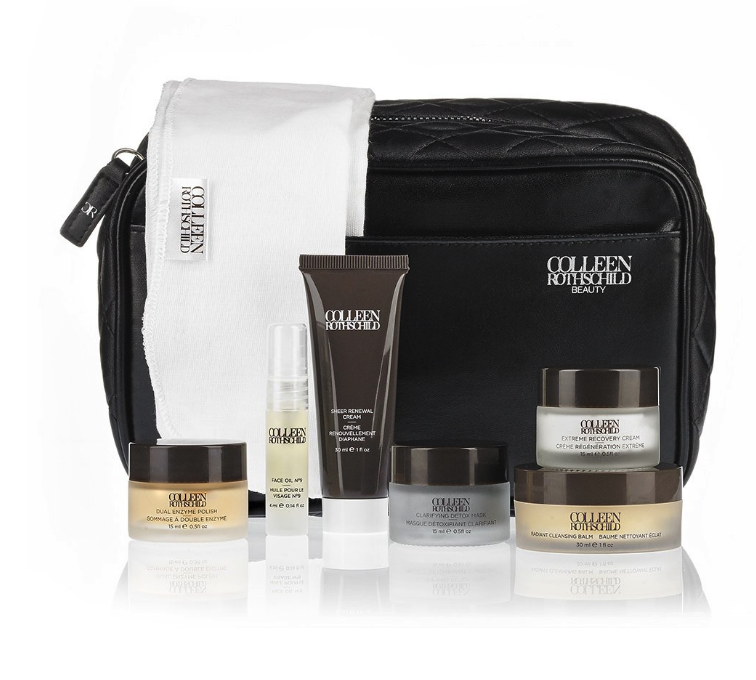 Don't forget this is the last day to receive Colleen Rothschild product for 30% off! I listed my favorites here and also linked them below. I stocked up on my favorites. The trial kit is the way to go if you are new to this line. It is also great if you travel and love to take her products with you. You can also get this premium kit for a limited time. LOVE the bag it comes in.
SHOP MORE PRODUCTS

SALES AROUND TOWN
Serena & Lily:  25% off everything. Biggest sale of the year.
BaubleBar:  35% off of everything.
eBay: Major Cyber Monday deals.
Sole Society: 30% off everything.
All Pottery Barn Brands: up to 75% off Have you seen these slippers ($17)
Tiny Tags: All pieces are 20% off. I adore my circle necklace.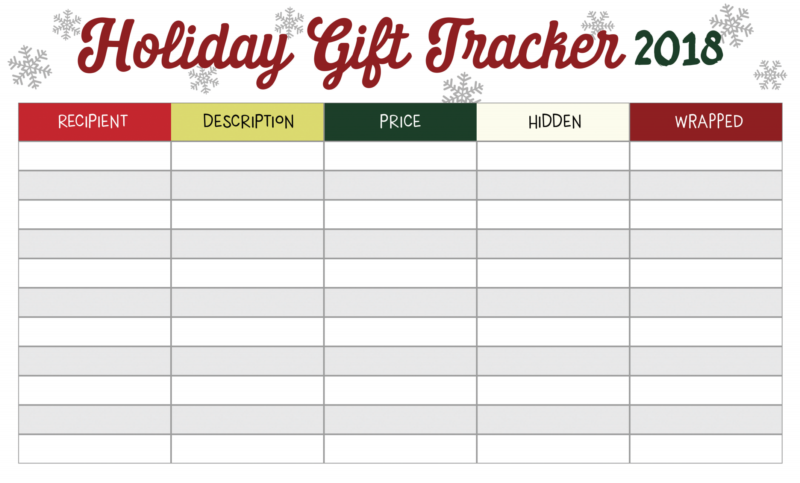 If you need to keep track of your purchases, you can download this gift tracker here. 
Have a wonderful day. Good luck getting back into the swing of things. I have a feeling we will all need to show ourselves a bit of grace as we fall back into the routine.
See you back here tomorrow. xo