Happy to be sharing one of my favorite design tips of all time. If you are not already familiar with Rub n' Buff you may want to arm yourself with it. It's transformative powers are pretty epic. In fact I am sure my family is tired of me saying, "Look at this!" Do you remember back when I introduced my series, "Pay This, Not That." I purchased the chandelier for a steal and gave it an entirely new look for $5. Cant' wait for you to see.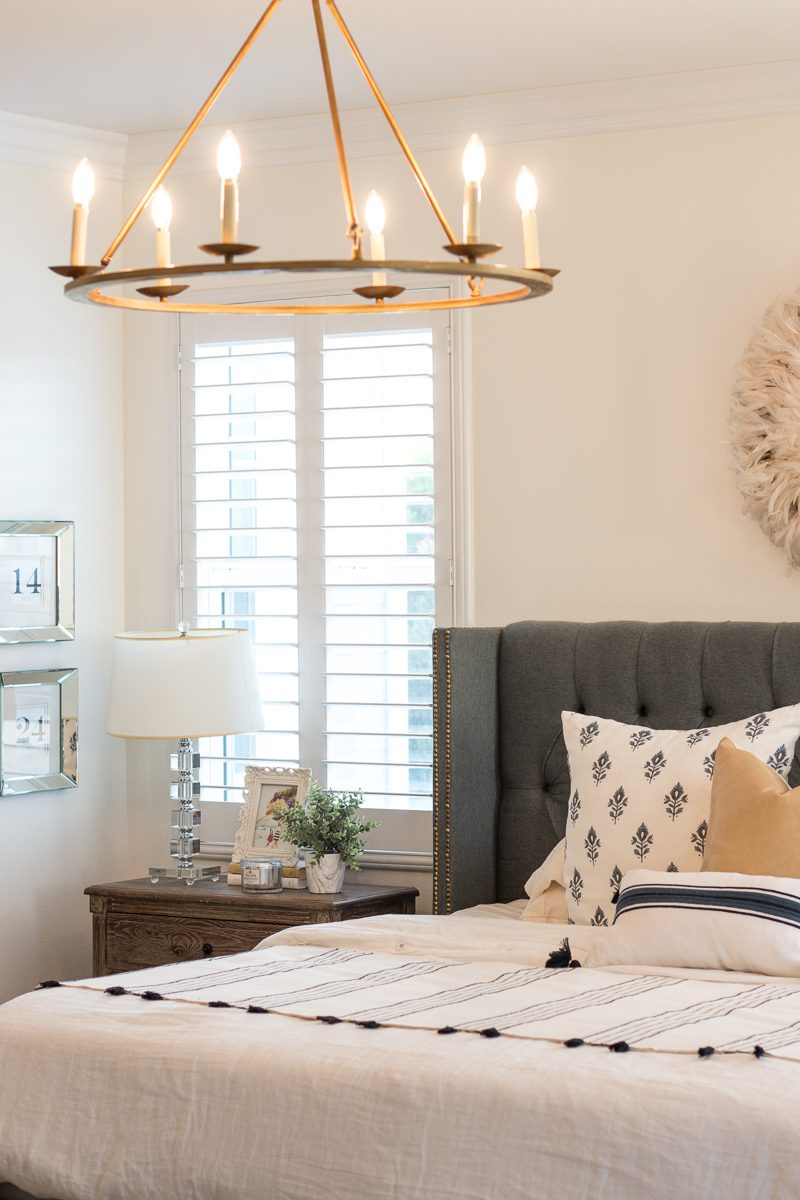 tour our upstairs before photos
This room had a large ceiling fan when we moved in. We never had the control for it so for two years it never even worked. Taking it down and replacing it with this chandelier made such a huge difference. Originally I thought I would add shades but once we had this up, I fell in love with the look as is.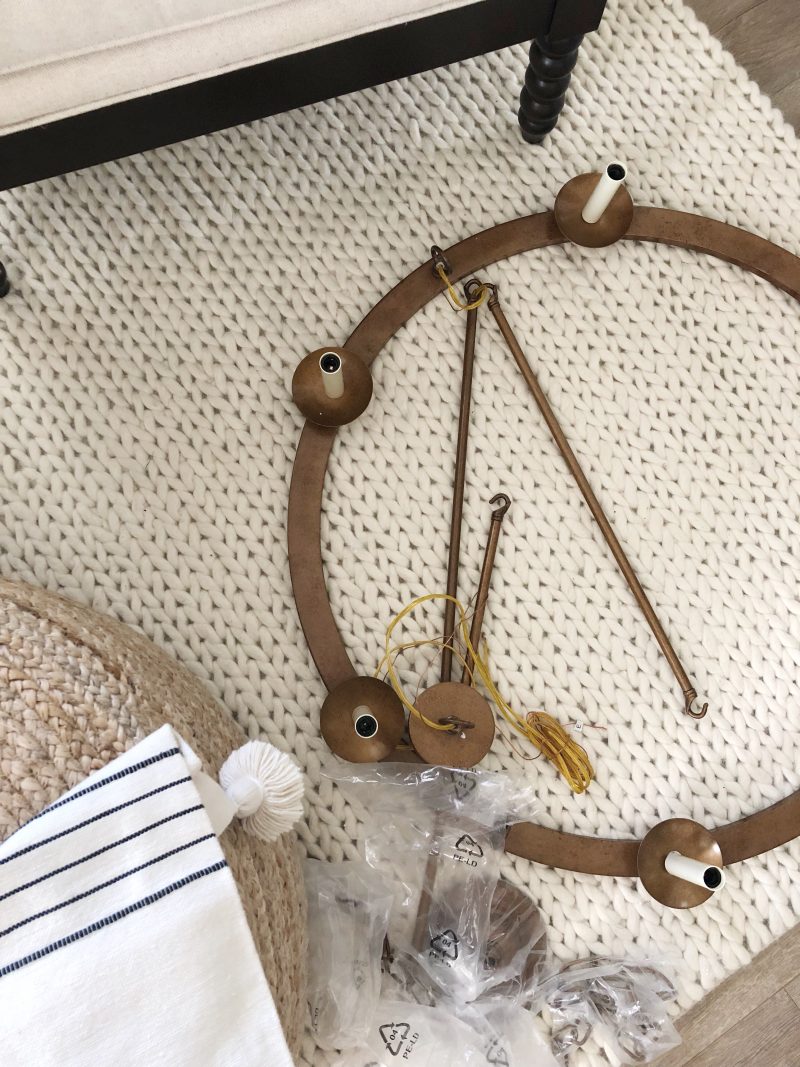 I ordered the Vintage Gold version of the chandelier. The $135 price tag is phenomenal. Especially because I did not want to pay over $1800 for this one. When it arrived I panicked a bit because it was just too dark for our space. I had pictured something much lighter and was worried I would have to send it back. Then I remembered the power of Rub n' Buff!
*My chandelier is no longer sold, but this one is almost identical.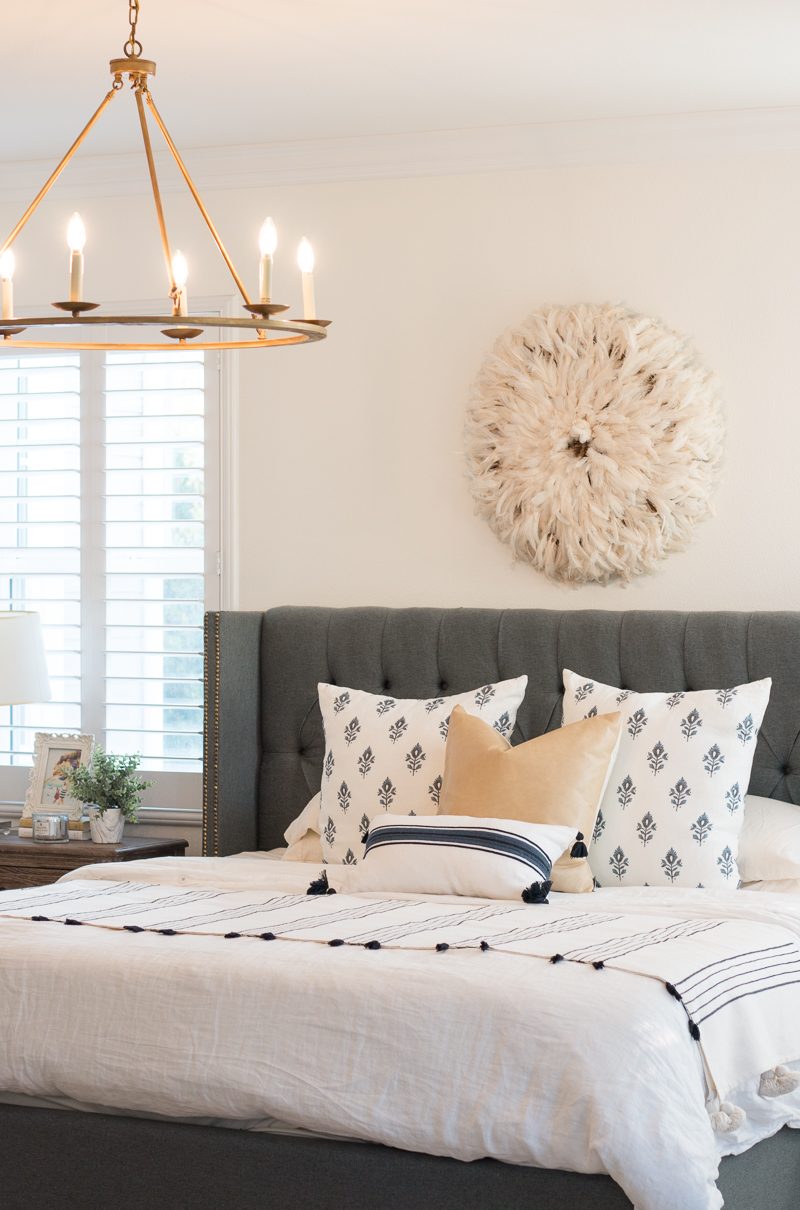 For about $5, the chandelier took on a whole new look. It's exactly what I pictured in this room.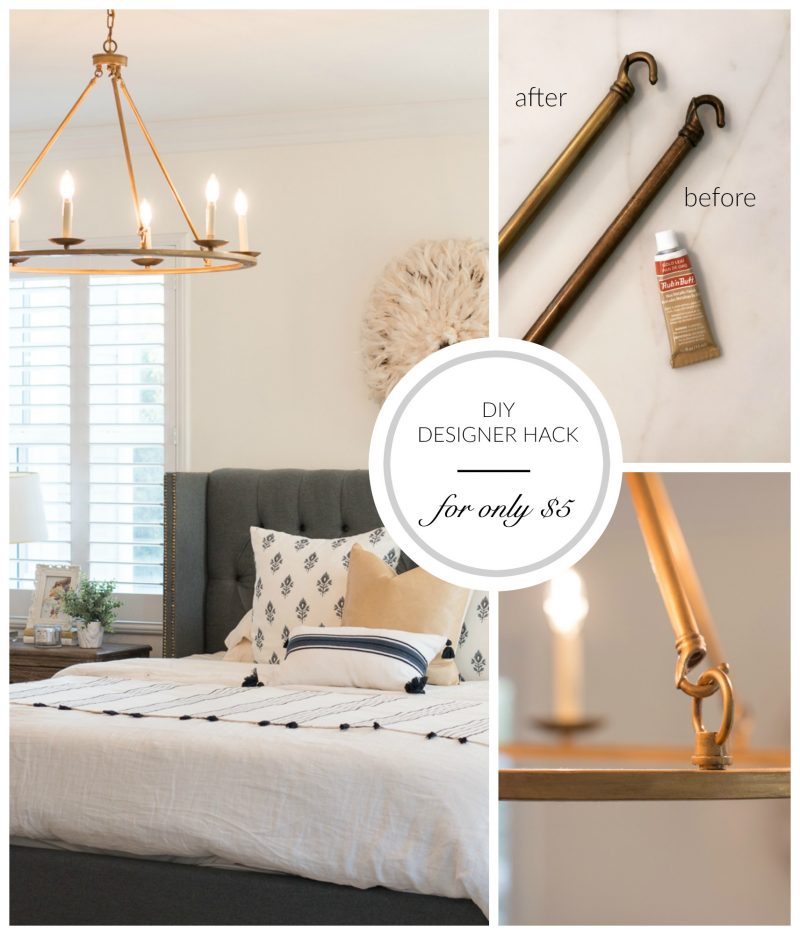 It's so easy to use. I was actually sick at the time and just sat on my floor and applied the Rub n' Buff with my finger. It spreads quite easily and dries within minutes. Your finger will be a mess but it does wash off! The entire chandelier took about 25 minutes. So quick. Don't worry about getting it into every nook and cranny. The overall look should still be antique brass rather than something that has been spray painted. Allowing some of the darker parts to remain only makes it look that much more authentic.
*I used the antique gold version. There is also a gold leaf version of Rub n' Buff. You can pick it up at any craft store.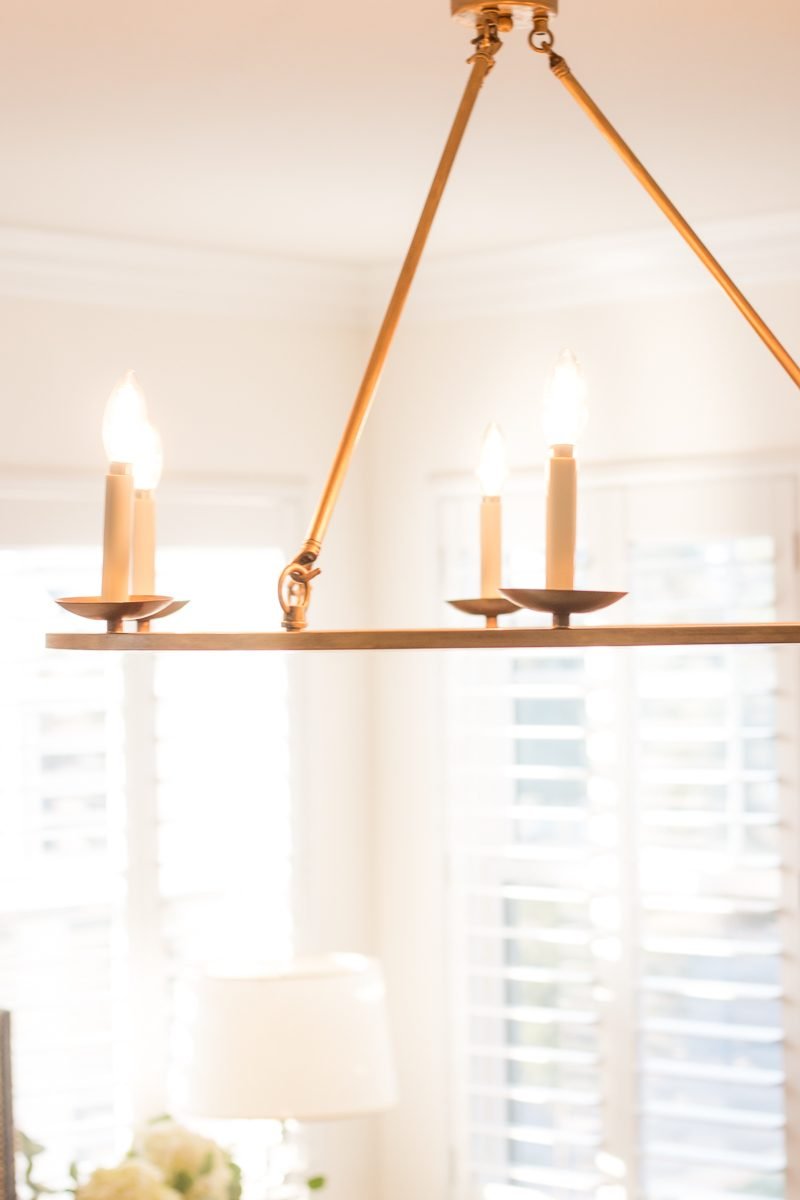 This particular chandelier was a tad tricky to hang because the rods you see can slip out of the rings while hanging. My husband and I did it together so that nothing fell during the process. While a bit of a challenge, it was well worth saving over $1700 from the light I had originally chosen.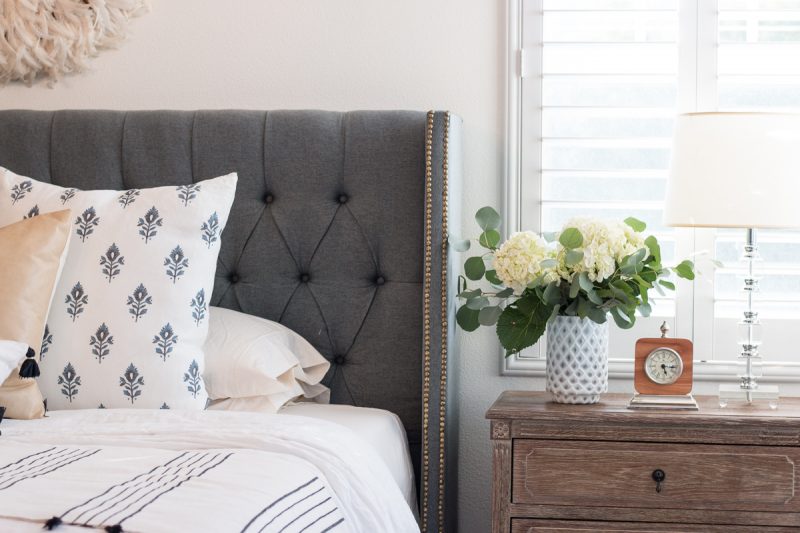 On a different note, we always get questions about these nightstands. They are from Restoration Hardware. We've had them for a few years and are extremely happy with them. This room is definitely a mix of high and low.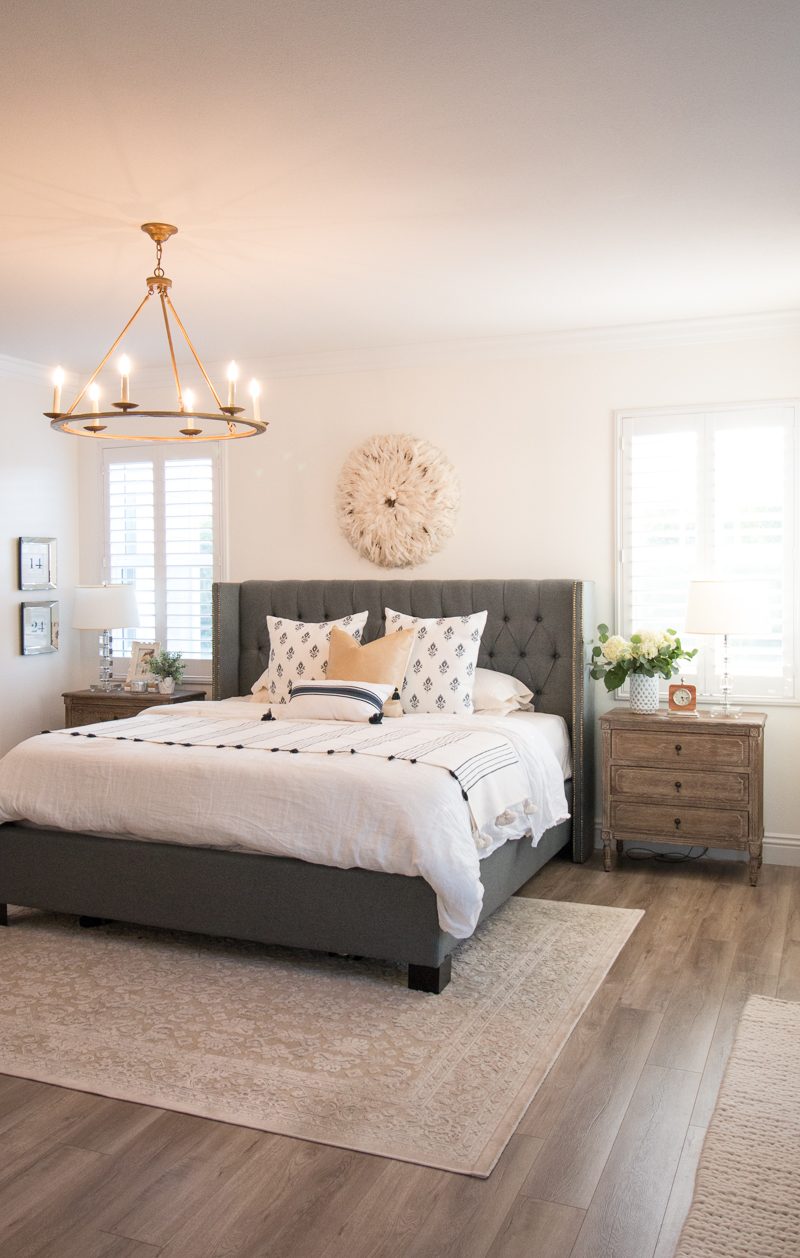 bed | hat | rug | sweater rug | printed pillows | throw | chandelier
Our room is coming together little by little. Next up are pretty window treatments in a beautiful new fabric and adding a floor to ceiling gallery wall near the sitting area. With the speed at which we work, I should have another update in a year or so. LOL.
As for Rub n' Buff, take a look around the house. Do you have outdated hardware or an a light that could use new life? It's such an inexpensive and easy way to give something a fresh look.
HOT TIP:
The other advantage to using this is you wouldn't have to take a fixture down. It does not drip and you can apply this to anything wherever it is. Bonus!
More posts about this space: