Craving something sweet? There is nothing better than the combination of dark chocolate and peanut butter. Sprinkle in a bit of sea salt and it's even more delicious. More and more we are trying to make our own treats instead of buying packaged versions. I suppose it's just knowing that there are a handful of real ingredient makes me feel better. Plus these are remarkable easy to make so that's an added bonus.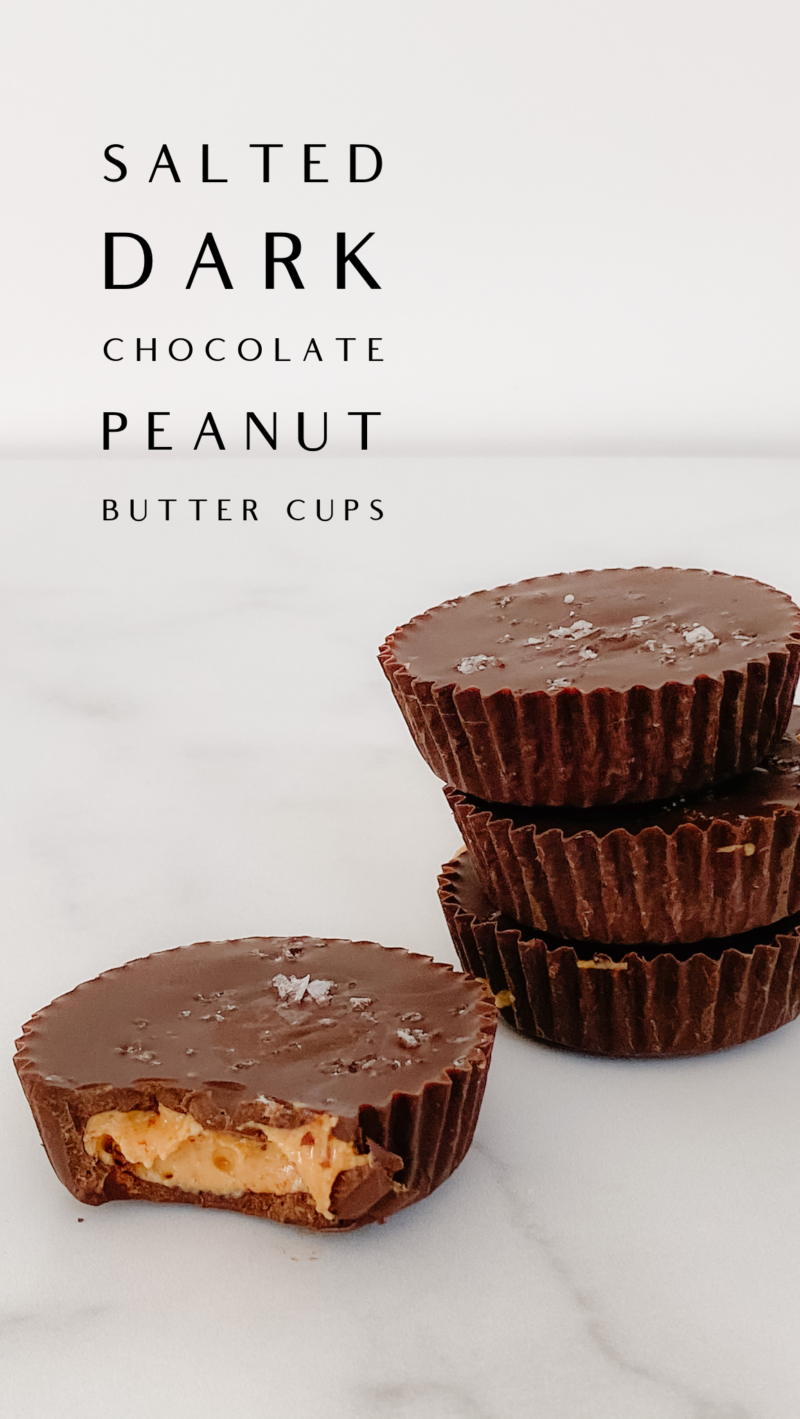 Of course you can make these with milk chocolate, too. I use these dark chocolate chips (dairy free and clean) when I throw these together. My sweet friend Megan made a version of these years ago and I've been following suit ever since.
SIMPLE INDGREDIENTS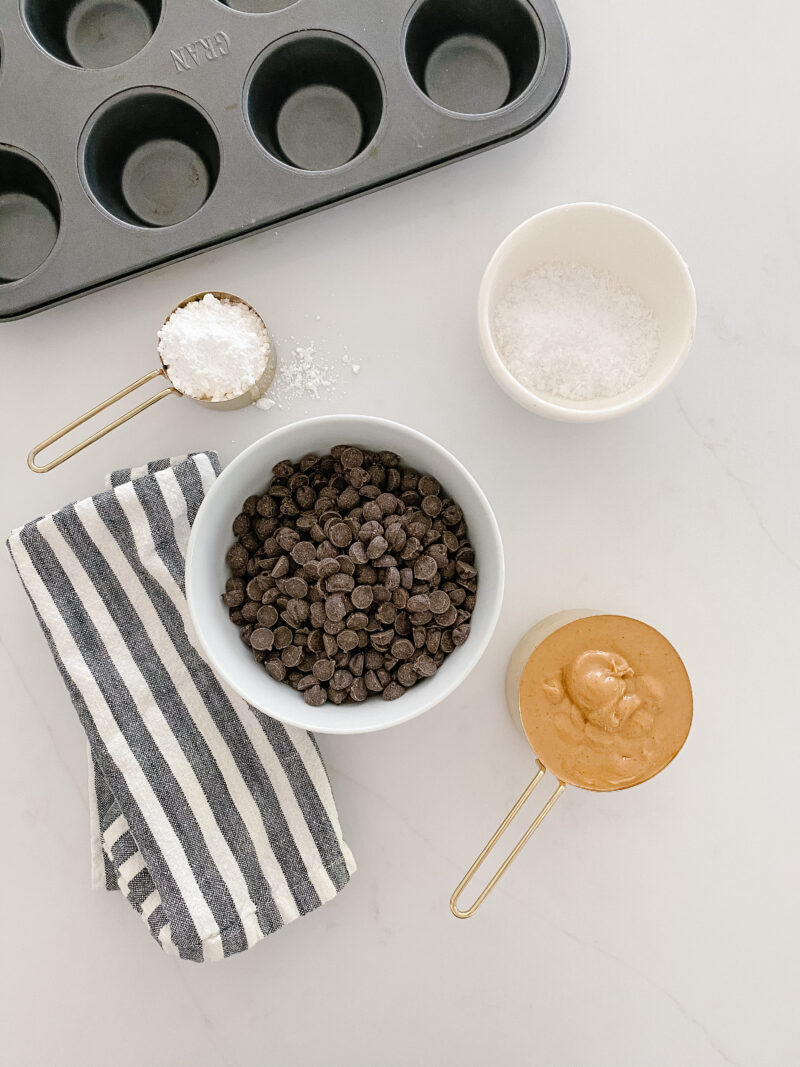 The recipe only calls for four ingredients:
a bag of chocolate chips (melted)
1 cup of organic peanut butter (or your favorite nut butter)
1/4 cup powdered sugar
1/4 tsp of sea salt + more to sprinkle on top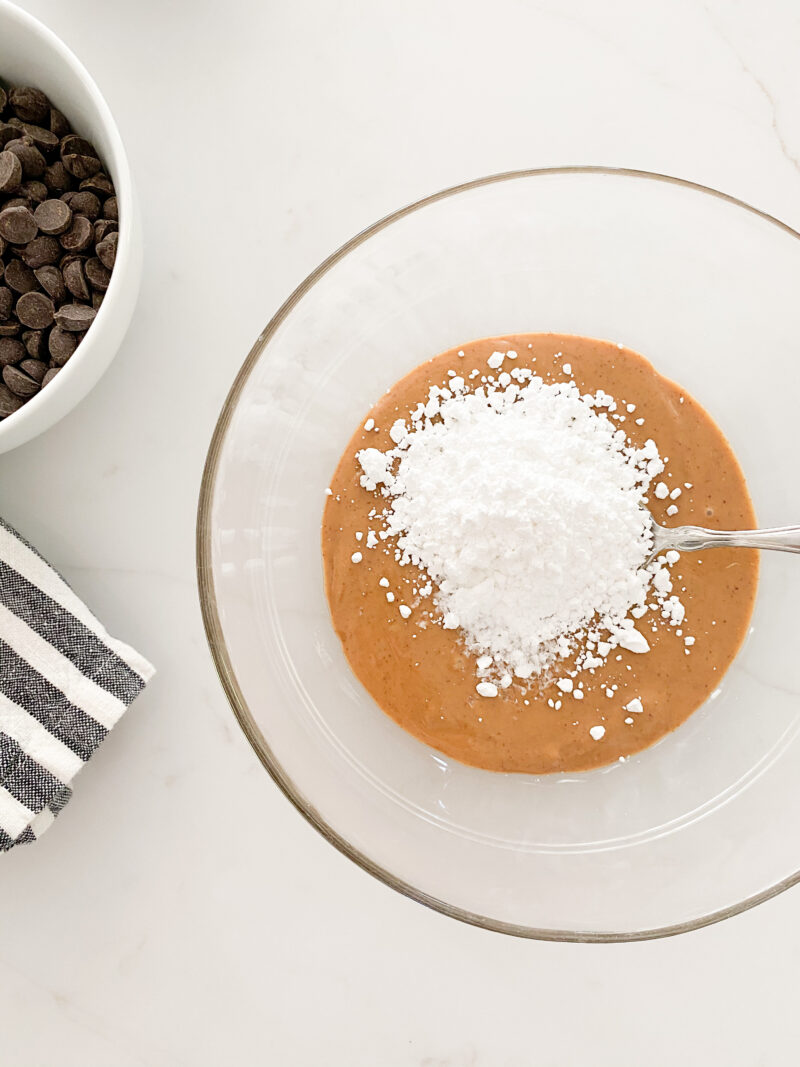 What I love is that you can control what type of peanut butter (or nut butter) you wish to use. Just mix it with the powdered sugar and 1/4 tsp of sea salt.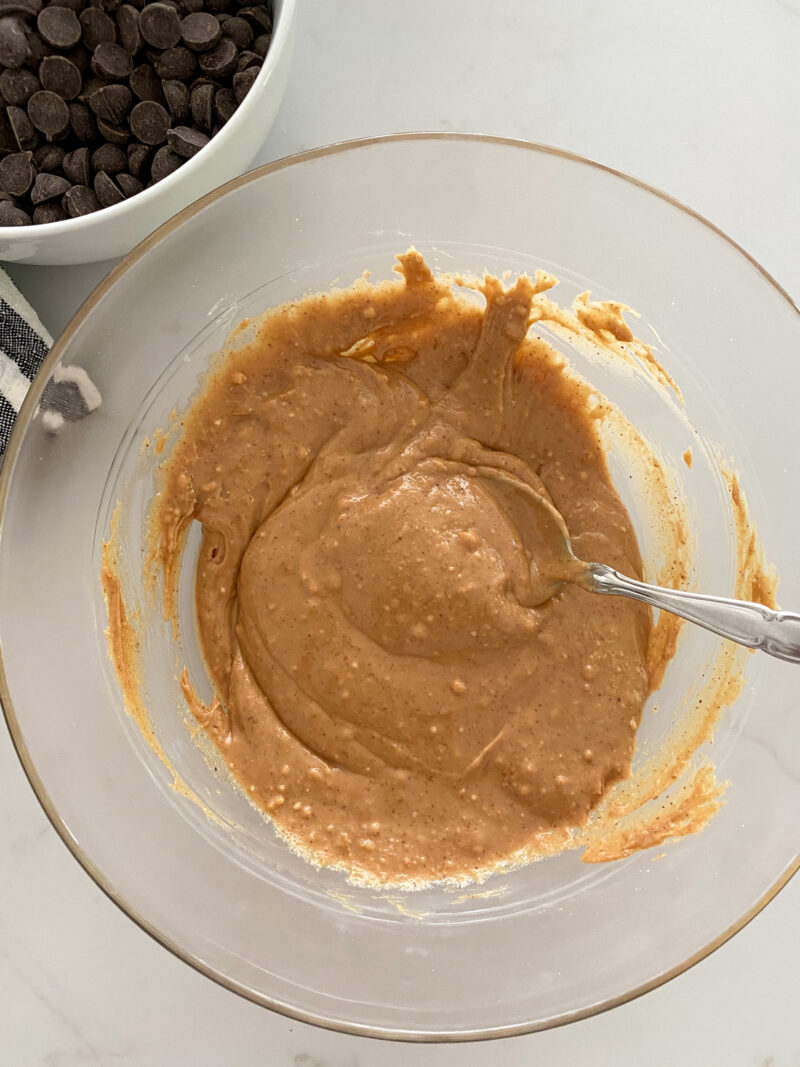 PINCH OF SALT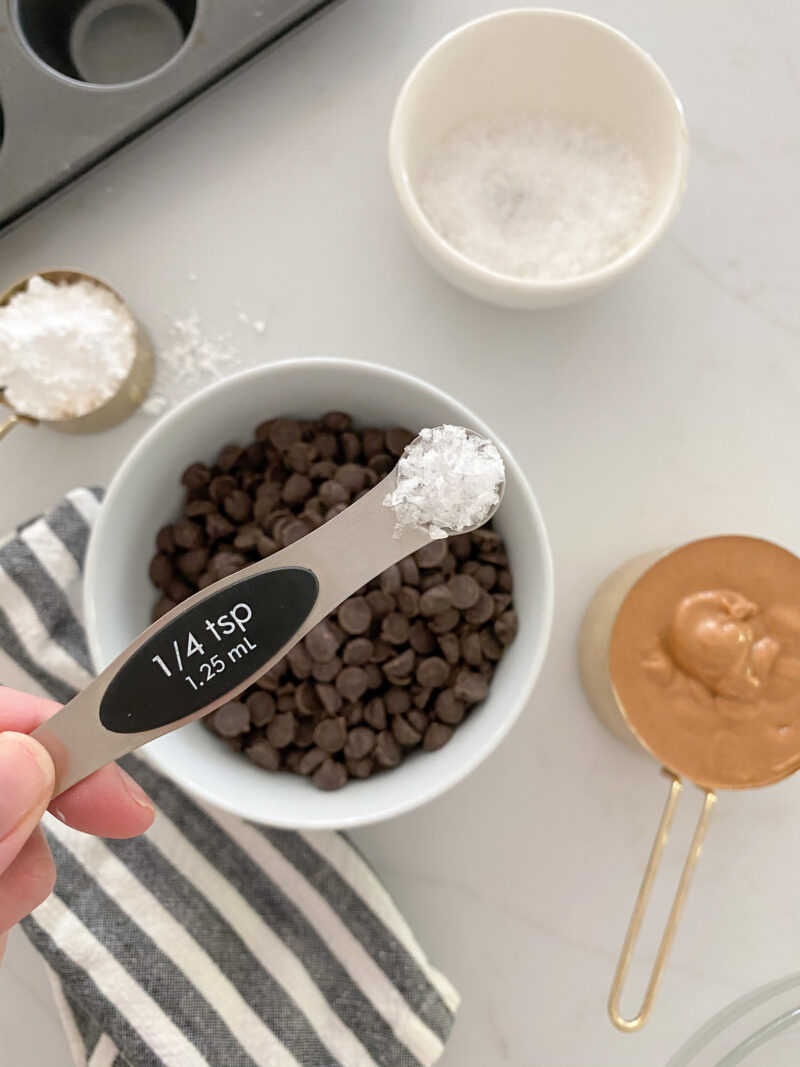 MELT THE CHOCOLATE
Place a pan over low heat (approximately 1 1/2 cups of water in it) and allow the chocolate to slowly melt. Stir frequently and keep it over the low heat while you make the cups.
Fill the cups with a spoonful of chocolate and a spoonful of peanut butter.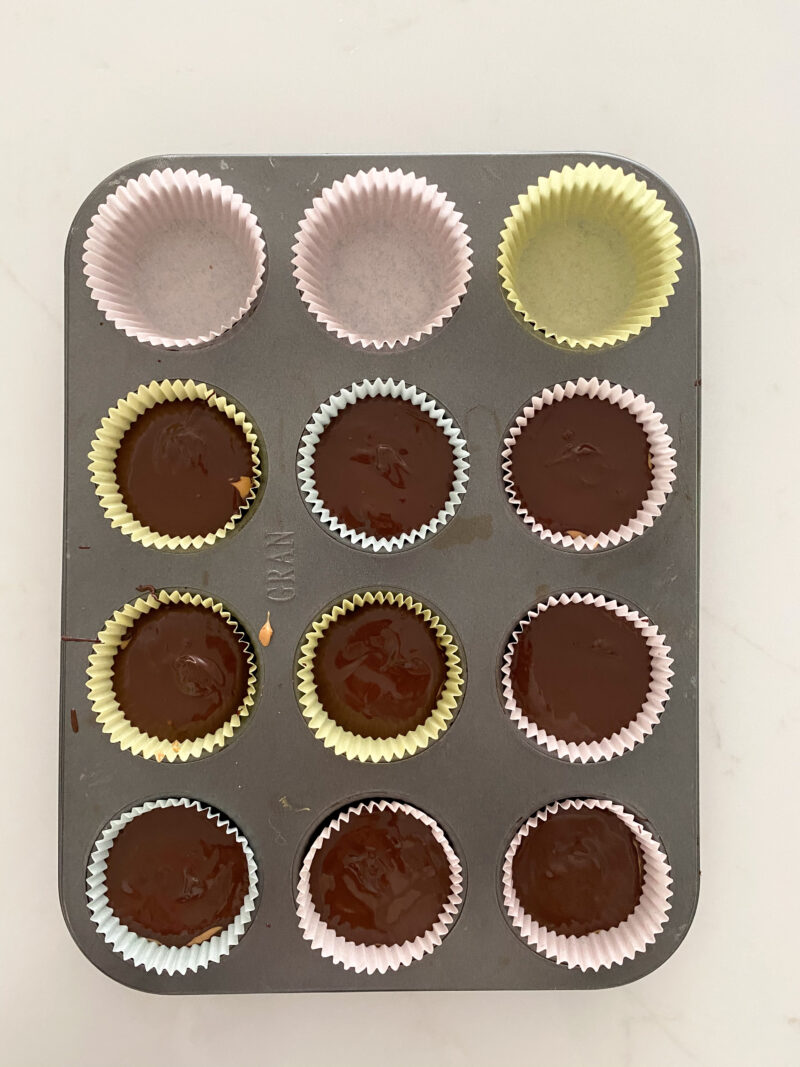 Top with one more spoonful of chocolate and a sprinkle of sea salt. That's it. Place them in the fridge for a couple of hours. Peel off the paper cups and store in an air tight container. I keep them on the counter for two days (you can always freeze them, too). They are best eaten at room temperature. They tend to disappear rather quickly around here.
DECADENT TREAT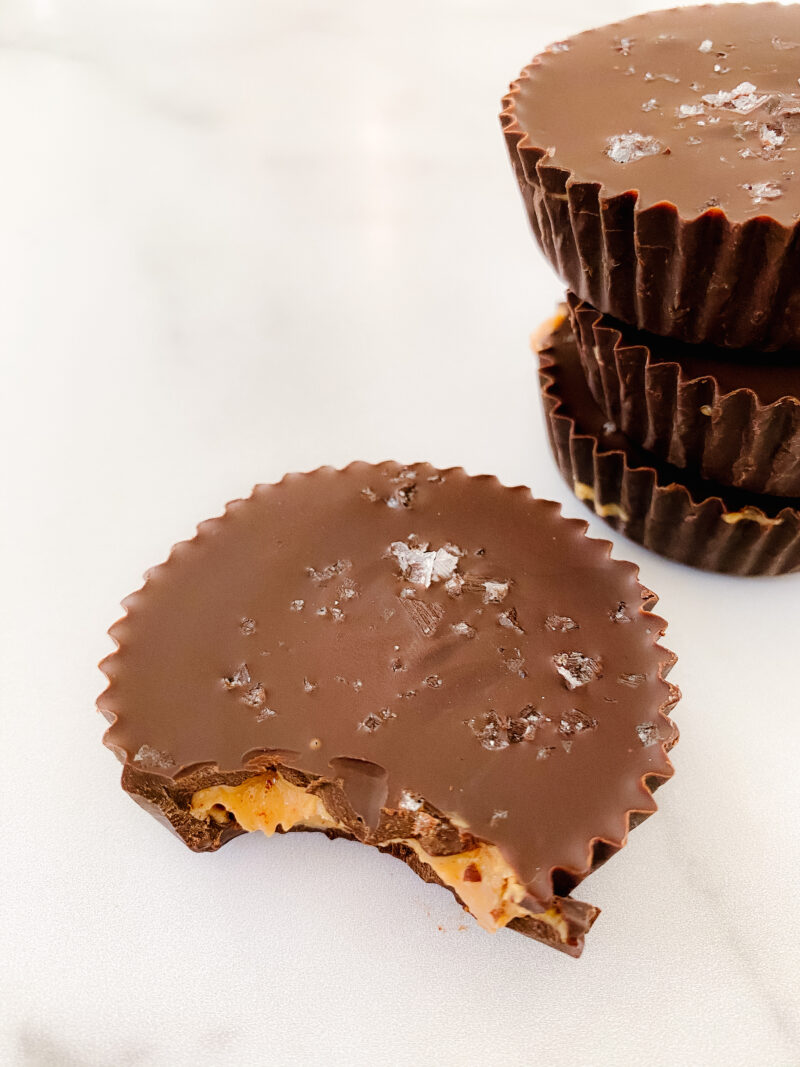 Definitely decadent and knowing the ingredients means they can be as guilt free as you would like them to be. They are rather rich so you could even make them in the mini muffin tins so they are a bit smaller.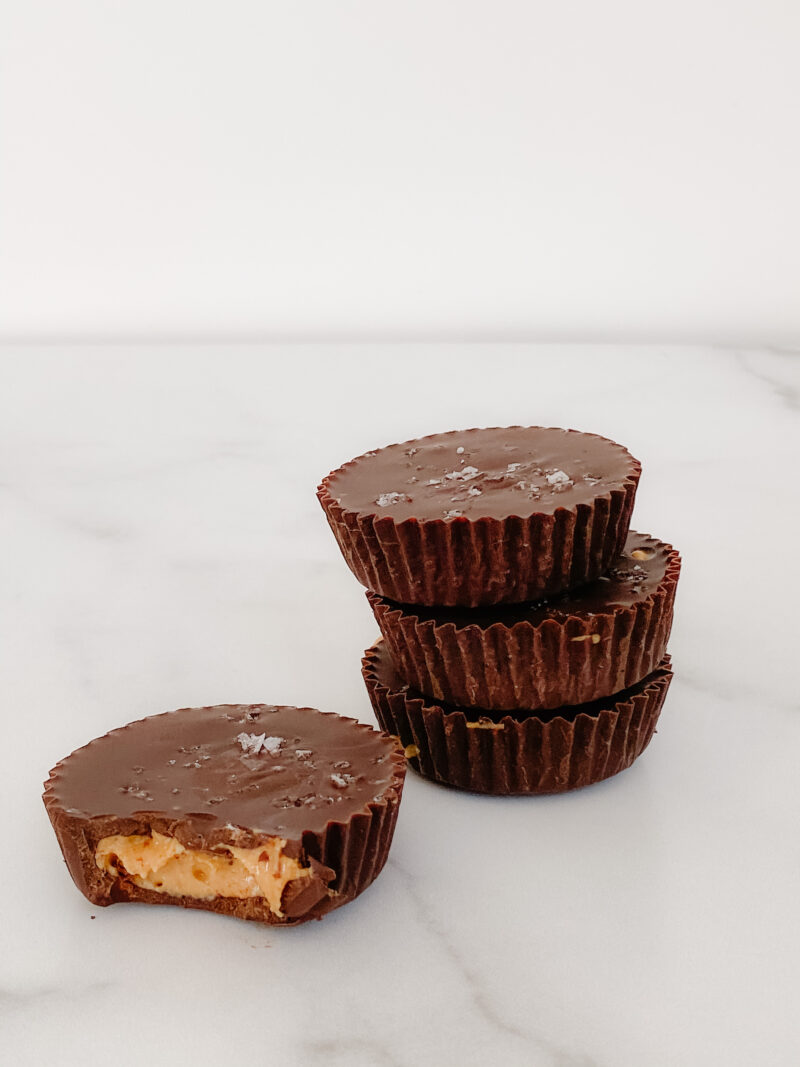 Love the combination of the rich dark chocolate with the creamy peanut butter. If you are looking for another sweet treat to surprise your family with, these donuts are delicious. And so much fun to make.