While we are dreaming about our furniture being delivered, I thought it might be fun to share some of the design inspiration I have been collecting for our new home. From the moment I first saw the house, I definitely had an overall look in mind. This house, while unique in its floor plan, is quite traditional. I want to keep the home bright and airy but warm it up with rich tones and finishes. I plan to bring in more black accents while keeping many of the brass details we had in our last home. In order to stay on track with my vision, I will often pull these inspiration photos so that when I am shopping for a piece, I stay within the look I really want to achieve. By the way, this will be a very long process. We don't plan on rushing into anything but look forward to slowly making this house come alive with our ideas.
PARK AND OAK INTERIOR DESIGN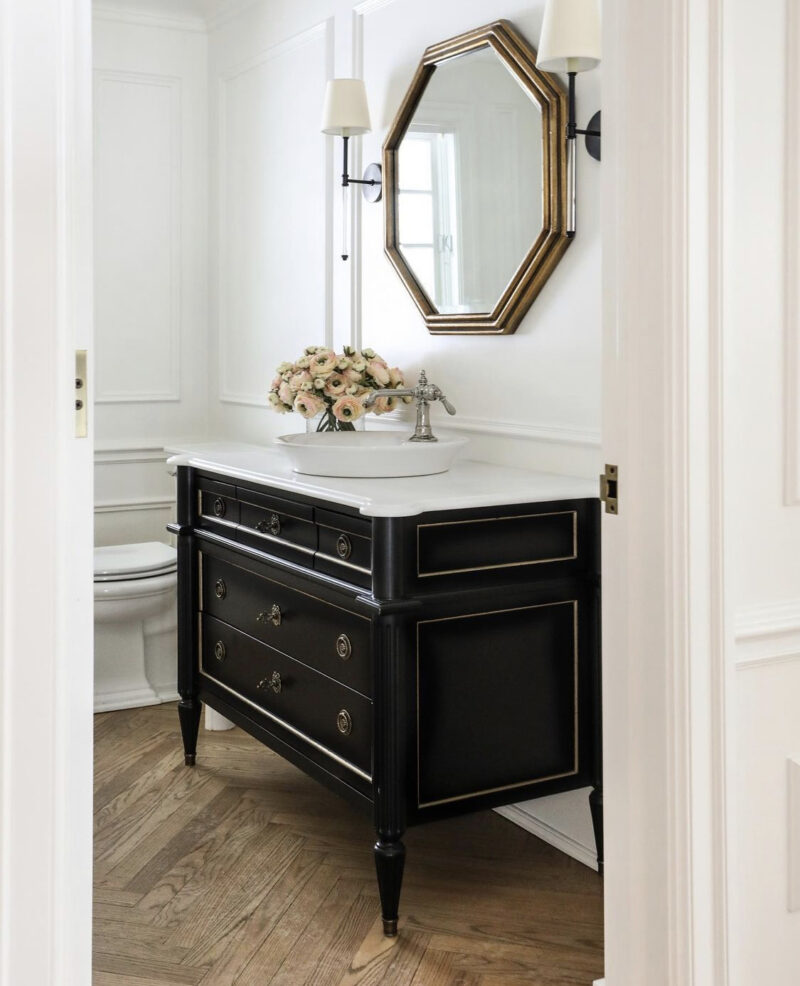 The biggest challenge with our current powder room is that it does not have a window. The footprint is small so it won't need much. With a new vanity and some millwork, I think we can create something similar to this pretty powder room by Park and Oak. In fact, because it's a small space, it just may be our very first project. Stay tuned for that.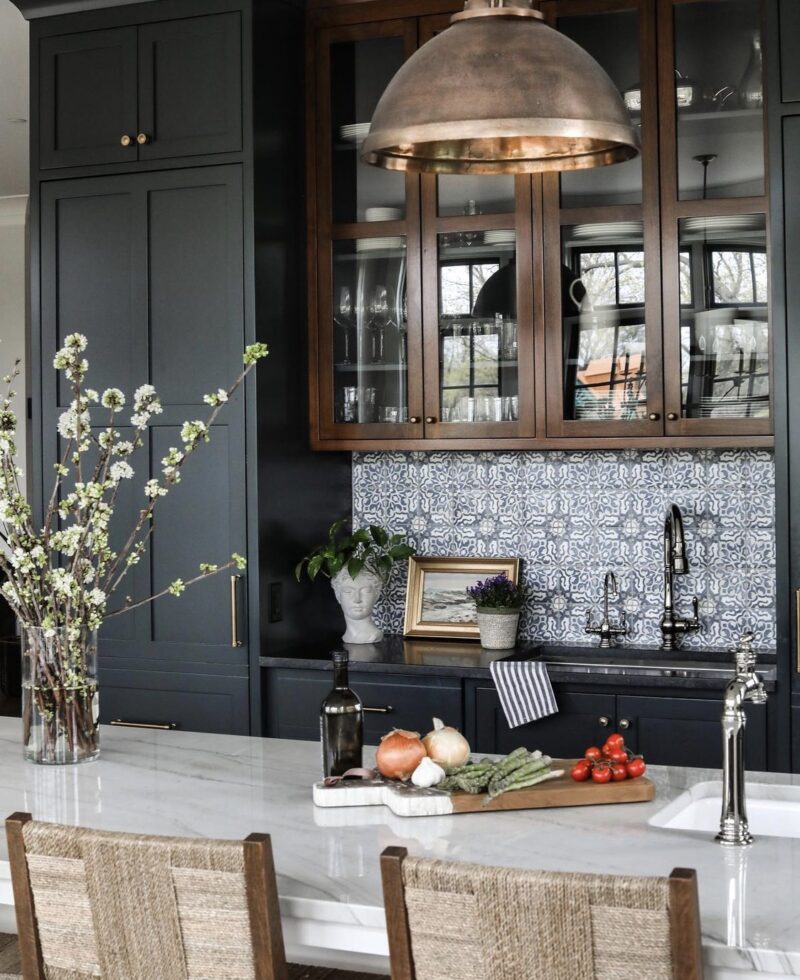 So many gorgeous elements here. The wood tones, dark paint and decorative tile are all so beautiful together. This is serving up such lovely inspiration for our kitchen.
JORDAN ROSS DESIGN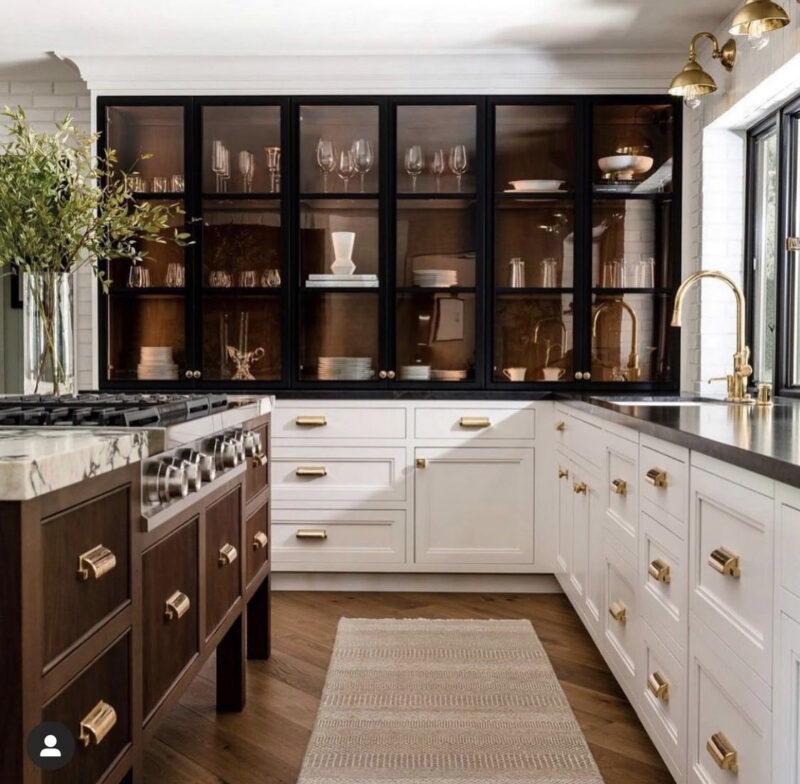 This is another space that draws me in. We have a similar setup with the island across from the window and I love the mix of dark and light here. It is so inviting.
CHRIS LOVES JULIA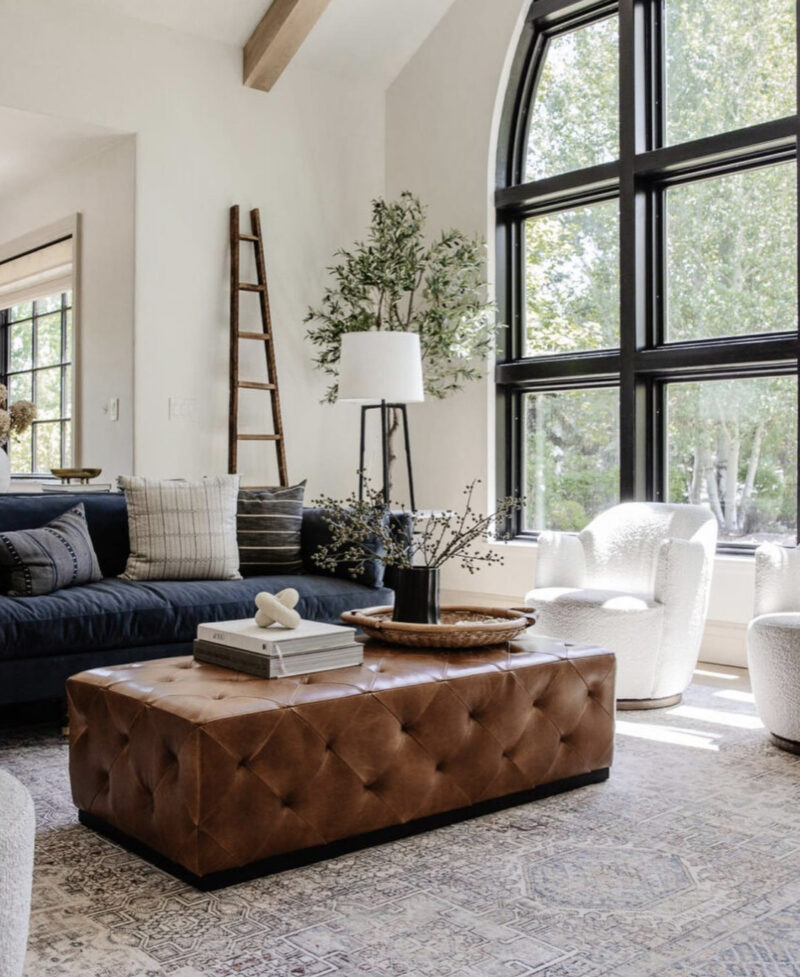 Do you follow Chris Loves Julia? They always nail it. Here I am drawn to the mix of light and dark with the added texture of leather. Of course the large window with the view of greenery is stunning. One of the only purchases I've made for this home is this rug (now 20% off). It's currently in what will be the music room and I am so happy with the colors.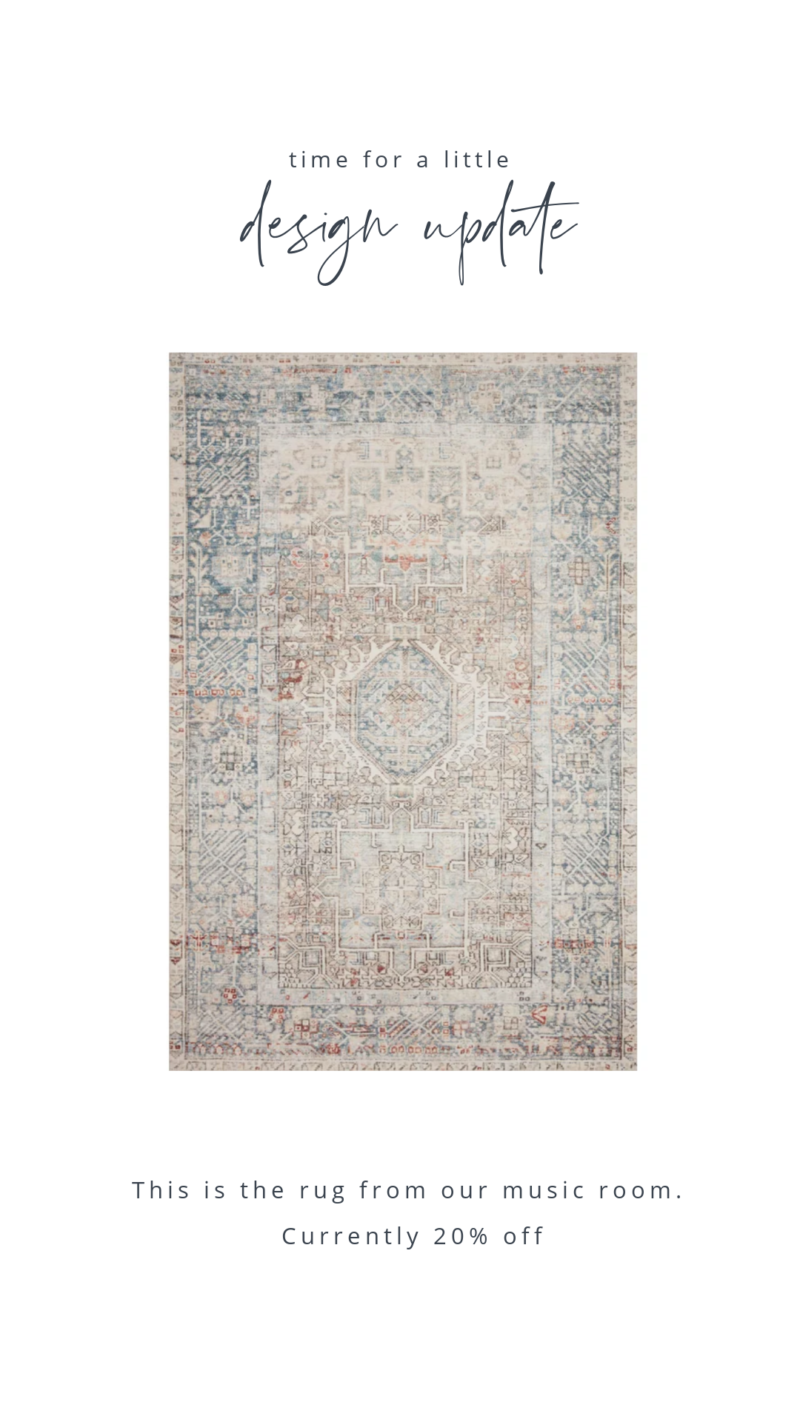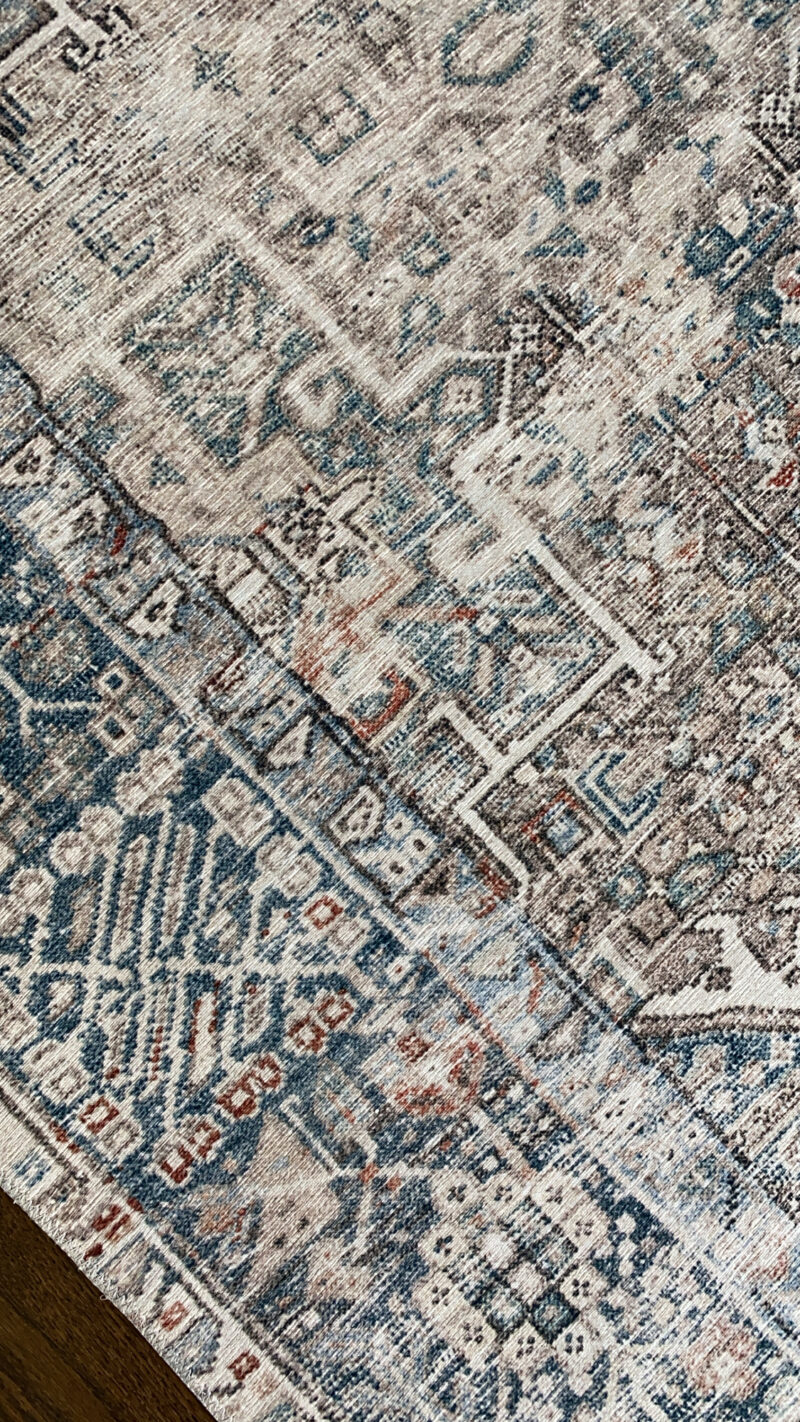 This is the rug up close (no edits or filters). Great depiction of colors but the overall look is lighter when you stand back and see the whole rug.
STUDIO MCGEE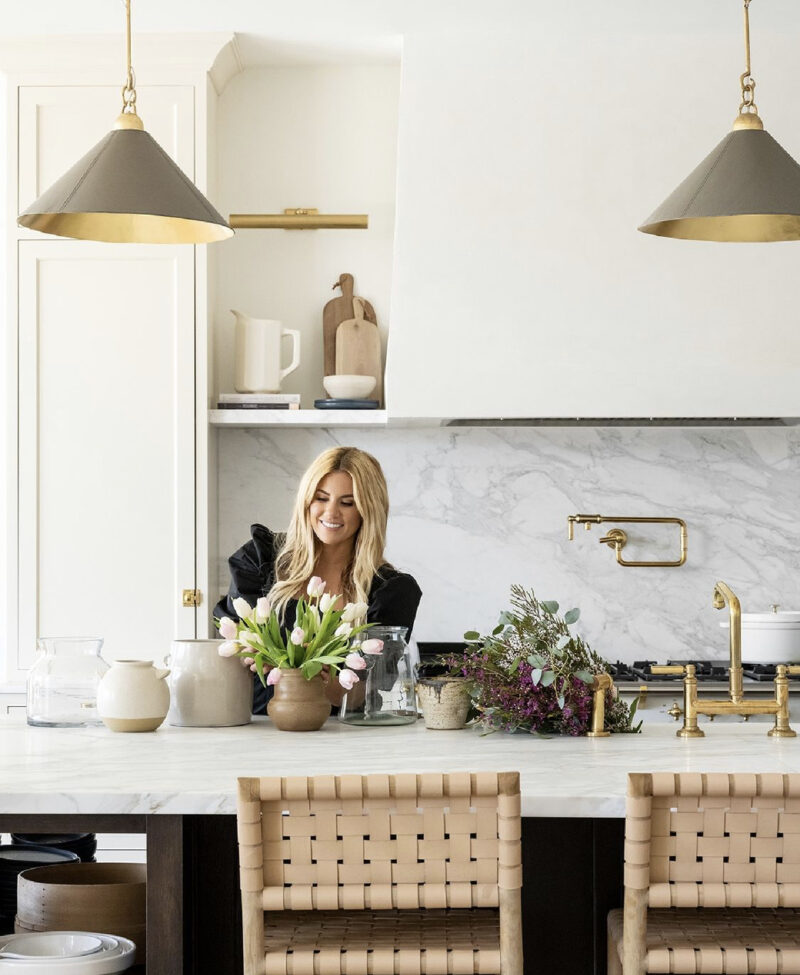 It's no surprise that Shea McGee is bringing all the inspiration. I love how they incorporated some darker elements into their new kitchen. It's all so gorgeous. I am flirting with using real marble in this house, too. I know that may be crazy but there is nothing like it.
JEAN STOFFER DESIGN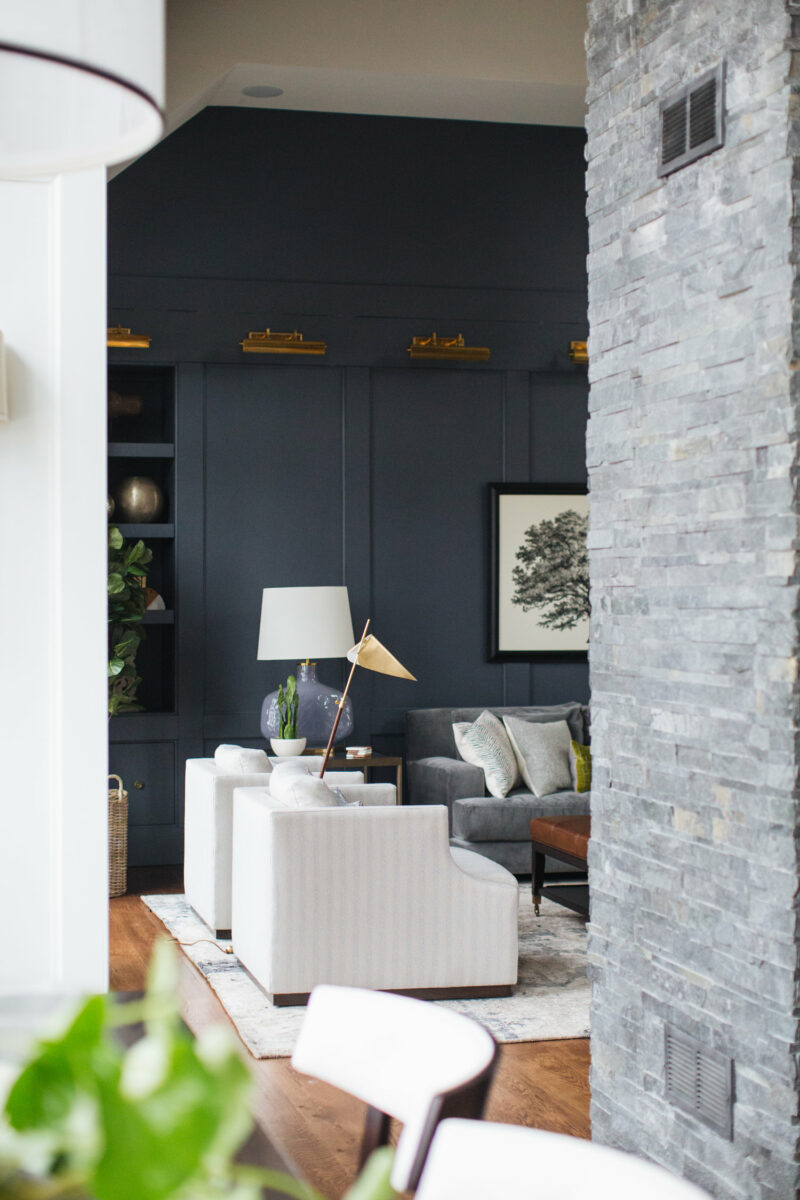 I have been following Jean Stoffer for quite some time and adore every space she designs. In fact as soon as I saw our current home I went back to all of the images I had saved and the majority were traditional rooms with dark floors designed by Jean.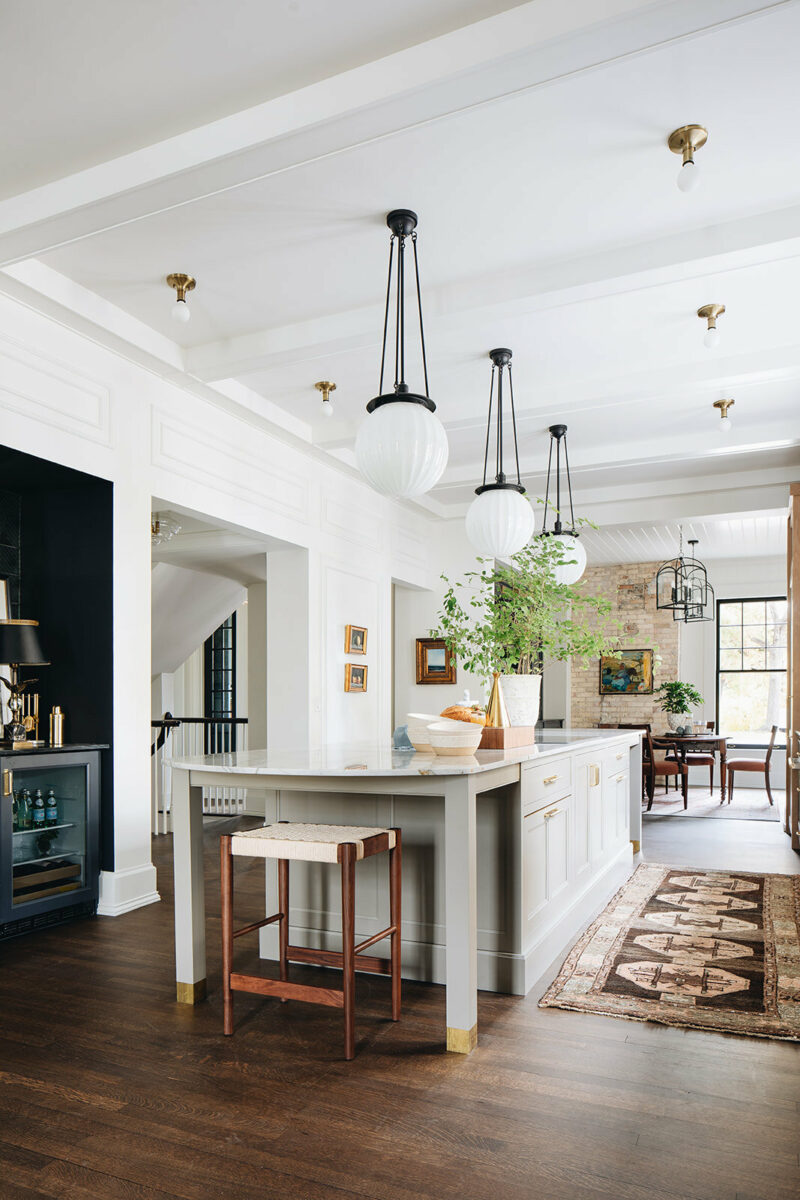 This will always remain one of my very favorite designs of hers. Every detail is beautiful.
Do you see a common thread with all of these images? I love so many different styles of design but when it comes to this home, I think this will be the overall direction we go. I hope you'll stick around for the process. Below are a few pieces that have caught my eye and that I may incorporate into our rooms.

Have a wonderful day. We are off to my daughter's new school to choose her classes! An exciting day for sure.