Good morning! How is your week shaping up? I am hitting the ground running this morning with a workout and then knocking out some projects. Adding drapery panels to our room is one of those projects.  I am so excited to be putting finishing touches on our room. We have certainly taken our time but really enjoying the outcome. Here is a sneak peek as well as a hardware hack.
Here is our before. This room gets flooded with natural light (one of the reasons I was drawn to this home) because of all of the windows and it's exposure. Due to the shutters we don't need window coverings but it's a catch 22 situation. Due to so many windows, there isn't an opportunity to add artwork or mirrors. So in trying to bring in more warmth and character we decided to add drapery panels to a few of the windows (all of them would be overkill).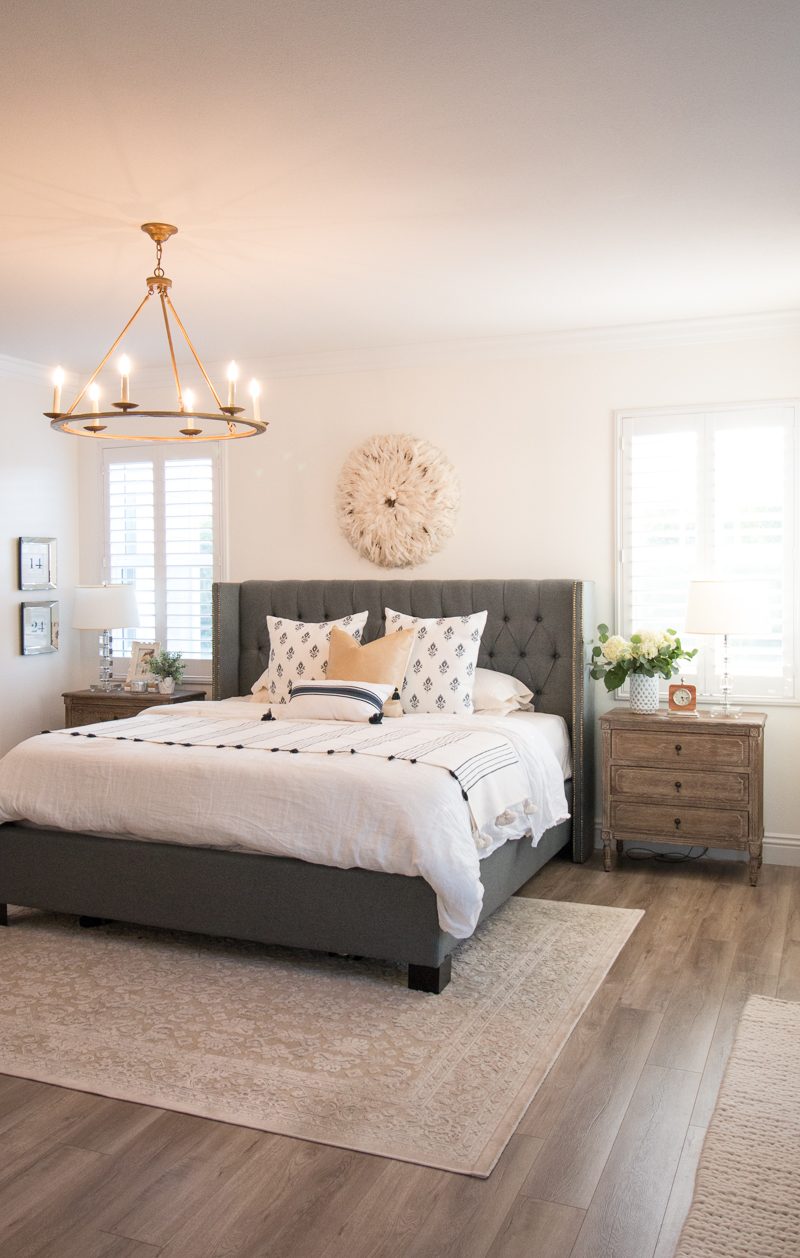 These windows, as well as the window near the chairs, will get the royal treatment. I worked with Tonic Living and used one of their new beautiful fabrics (Emile Stripe).
We bought those crystal lamps from HomeGoods years and years ago. They are classic and don't go out of style. I found a set of two that are very similar if you are interested.
DRAPERY RING HACK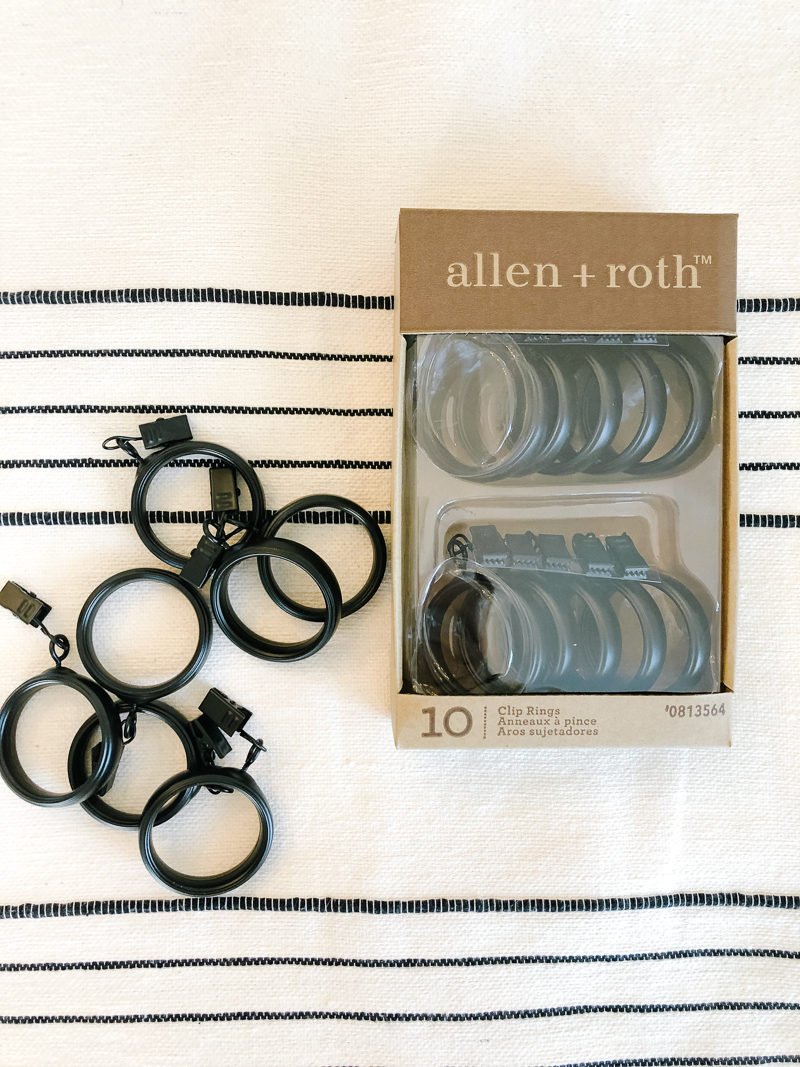 If you have drapes that have the silver hooks, you need drapery rings. But here's the deal, not all drapery rings are made the same way. You need the ones without the clips because 90% of the time the ones with clips don't have a solid ring that the clip attaches to. That means your silver hooks on your drapes would slip right through. I ordered my curtain rods from Pottery Barn but their rings were backordered (and expensive!). I searched high and low and finally found these at Lowe's. While they have clips, you can see there is a solid ring that the drapes can hook onto. No need to even remove the clips as they will be hidden behind the panel. Score! Plus they are a fraction of the cost. I needed almost 40 rings so this was the way to go. I think each set of $10 was around $12.
SNEAK PEEK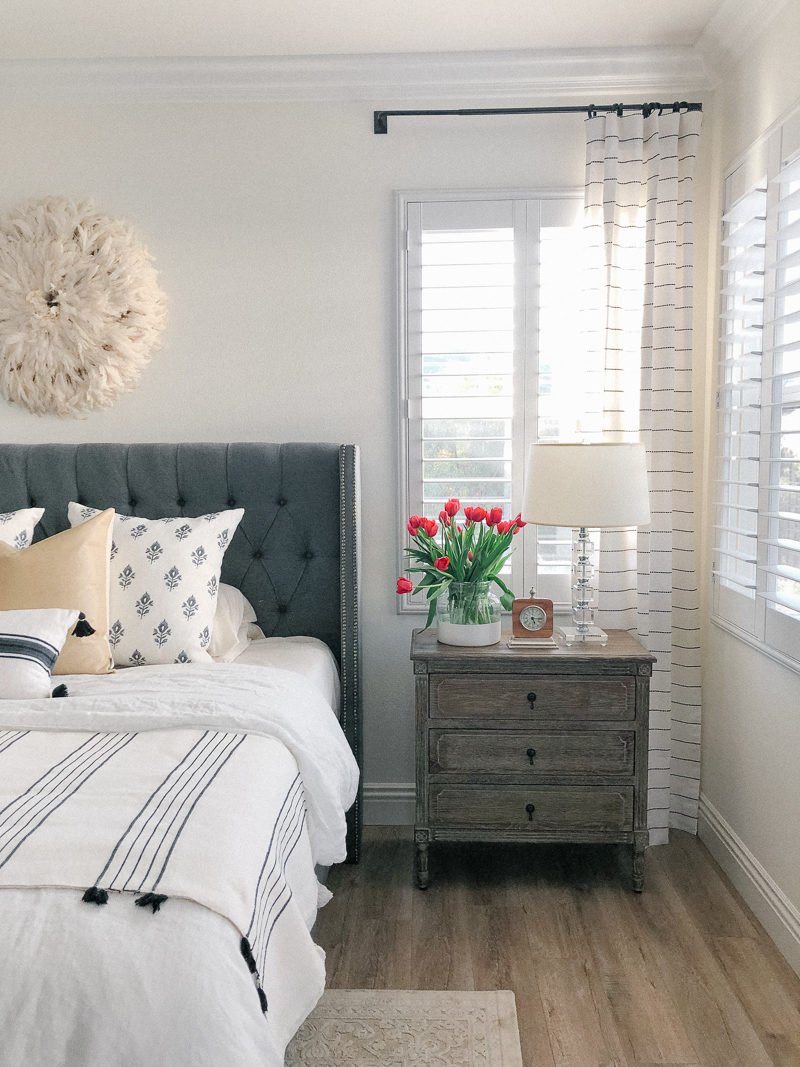 We are hanging the rest of the drapes this morning but I wanted to share a quick iPhone photo to give you a sneak peek. I am so excited!!! The room looks so much more finished and I adore the stripes. Even my daughter noticed how much better the room looks with these drapes. Looking forward to sharing the completed space very soon.
BEDROOM SOURCES

Enjoy the day. Just a reminder that you can find the stories with my mom on my new Instagram handle: @love_and_openarms.