I can't tell you how much I am enjoying reading all of the responses from the Minted post. So heartwarming and makes me so excited for this holiday season. Today I am taking one dress and showing you how to dress it up or dress it down. It's always nice to know that accessories can completely switch up a look.
Dress it Up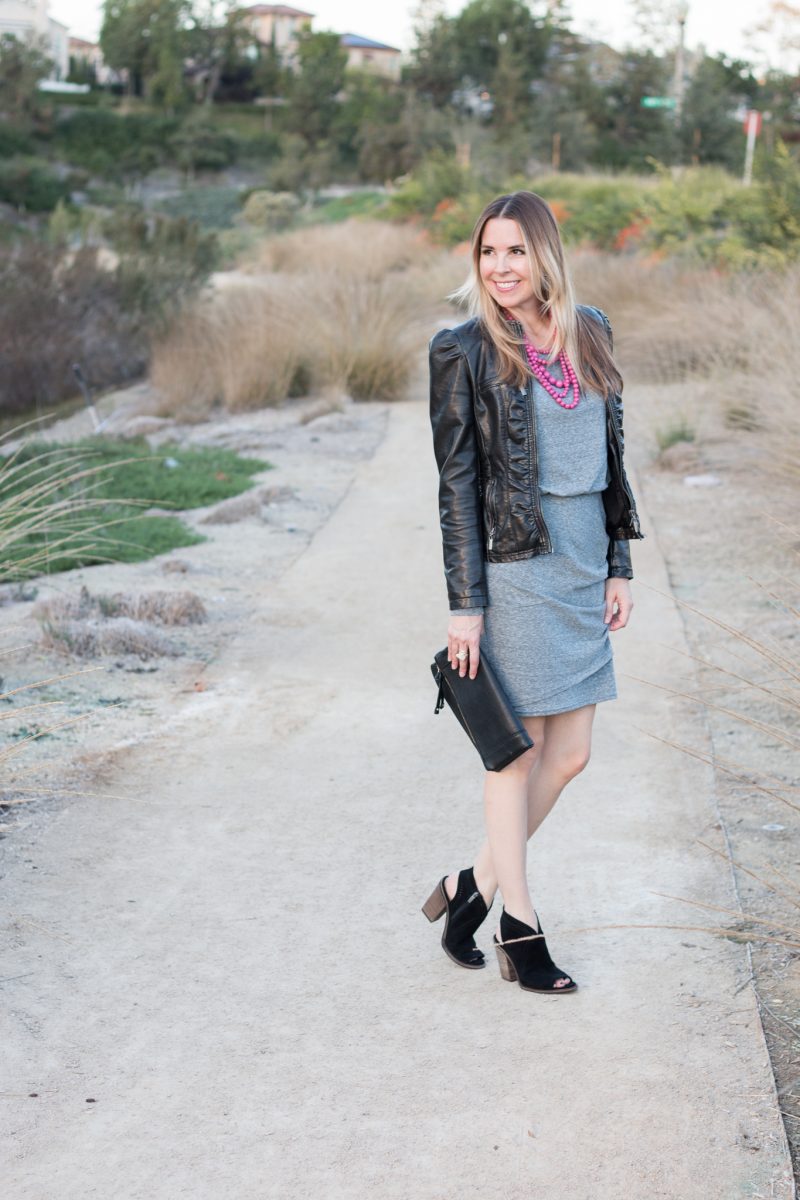 dress | necklace | similar jacket | booties | clutch
To dress up this dress, I paired it with my favorite black booties (very comfortable) and my leather jacket. The leather jacket has been in my wardrobe for almost ten years. I am a big fan of having one and this one has gotten great reviews. I really like the feminine cut of it. But it's the necklace that really makes the outfit pop. It's just enough color and goes great with the gray dress. It comes in so many colors and is under $40.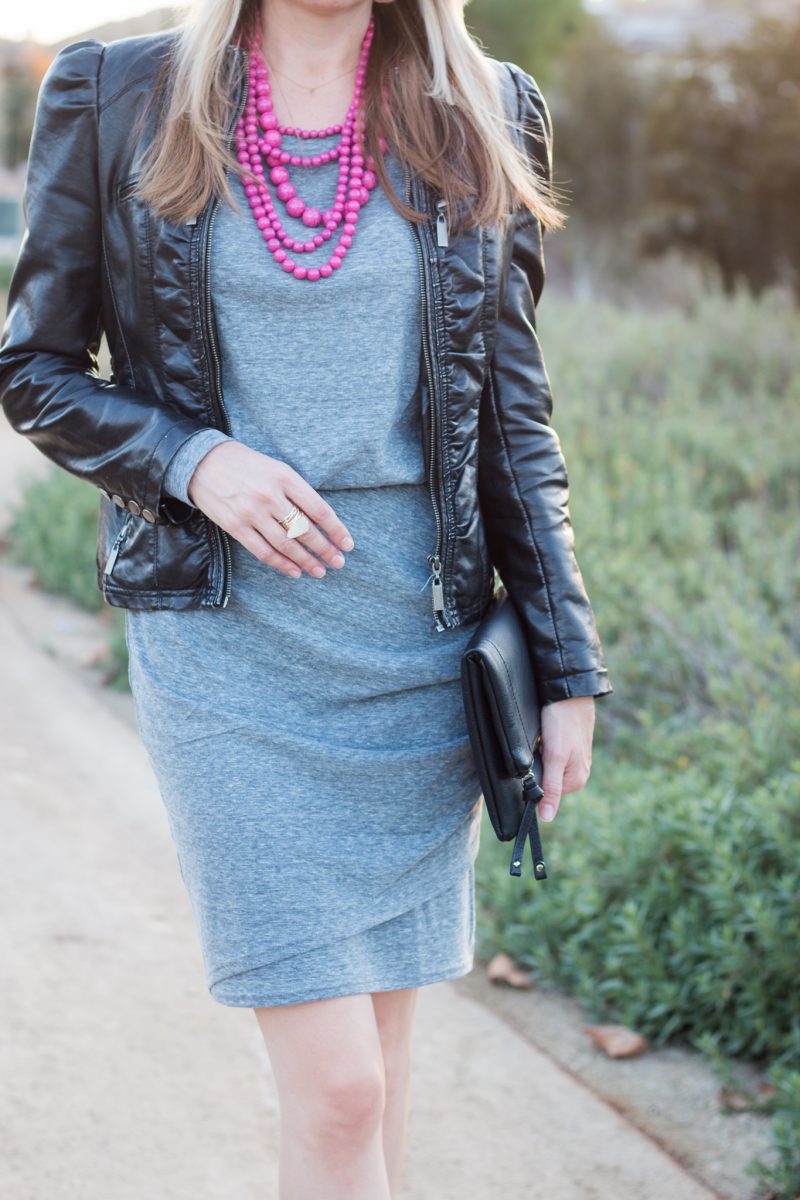 Both the clutch and the necklace have been on constant repeat over here. The mauve is sold out right now but I also love the pink and maroon. I also think it's beautiful in gray, too.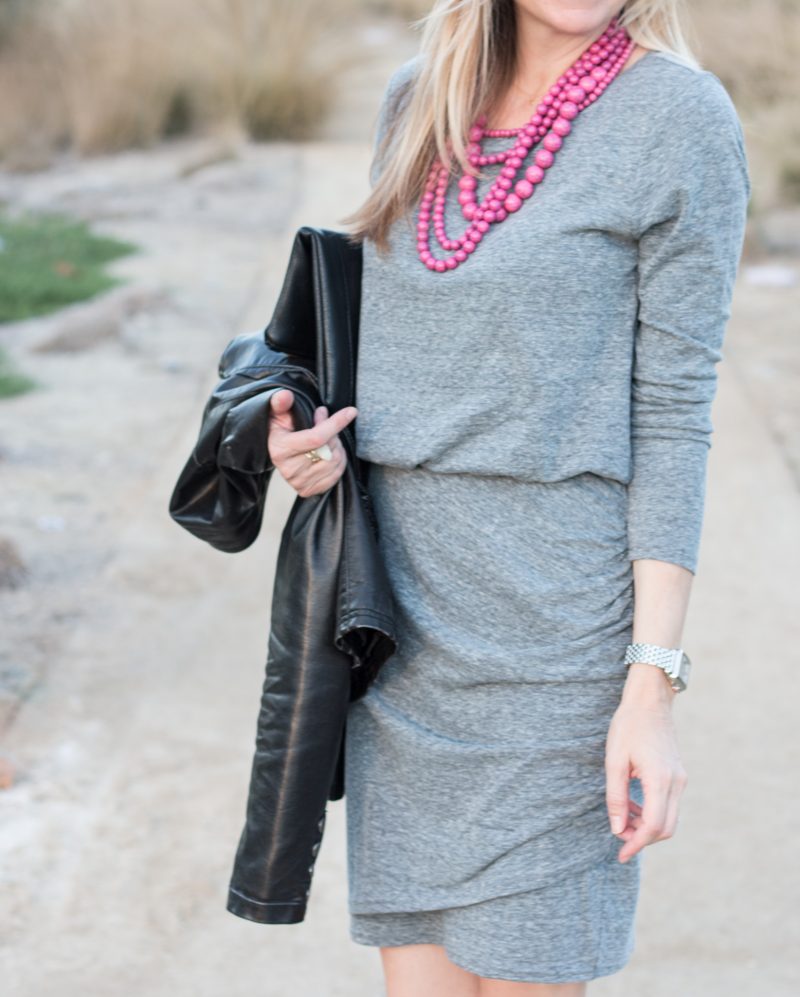 Here is a peek at the side of the dress and the cute cut. It's so comfortable and I just love the pop of pink.
More Cute Statment Necklaces

Dress it Down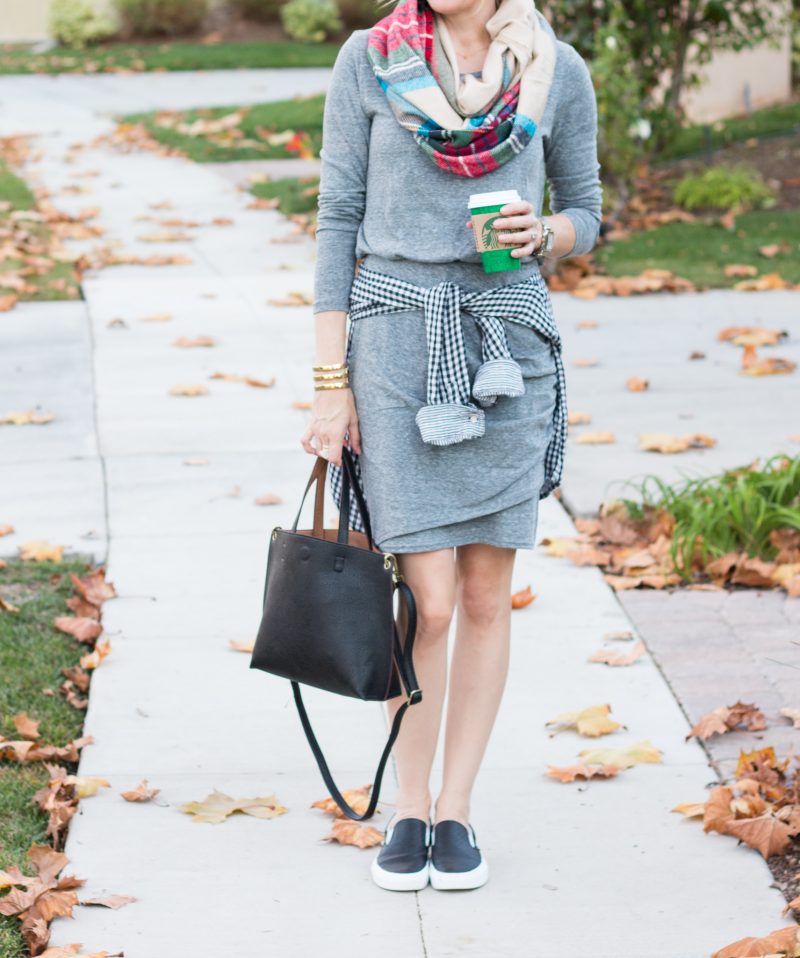 dress | scarf | handbag | button down | shoes
This is one of those dresses that feels more like pajamas than a dress. It's super super soft and has darling shirring on the side. It's considered a body-con dress. HINT: If you don't want the dress to be skin-tight, go one size up. That is what I did because I wanted it to have a bit more breathing room. I am wearing a size medium.
To dress it down I tied one of my favorite button downs around the waist. I am thrilled to tell you that this top is back this season. It's such a great one. The stripes on the cuffs give it that extra detail and it fits really well. Highly recommend as a wardrobe staple. The vans and scarf (also see here) keep if fun and casual, too.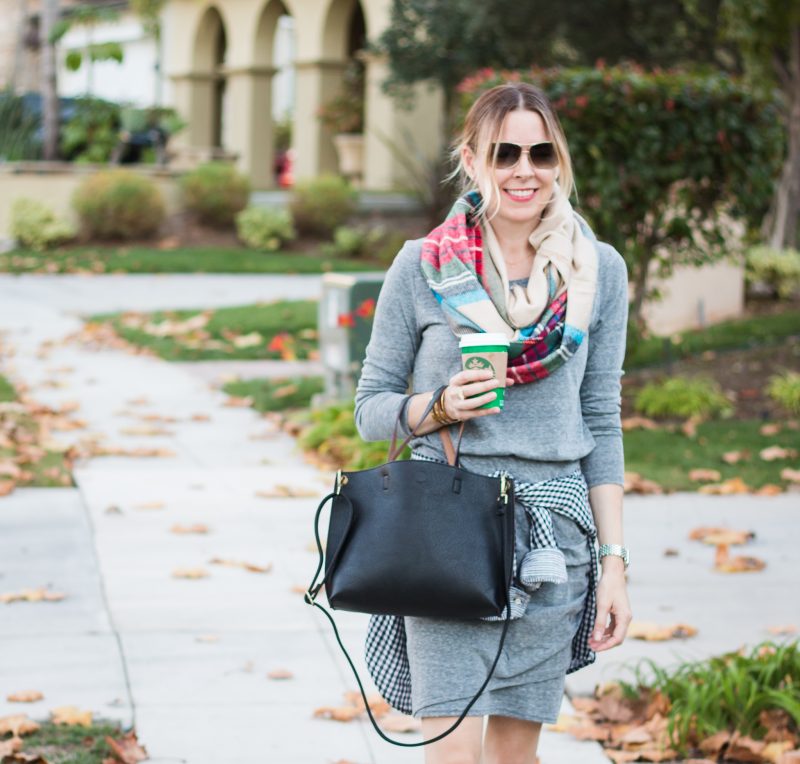 This handbag has been a great addition. Really nice size and so lightweight. It now comes in even more colors and is reversible. The soft pink is really pretty, too.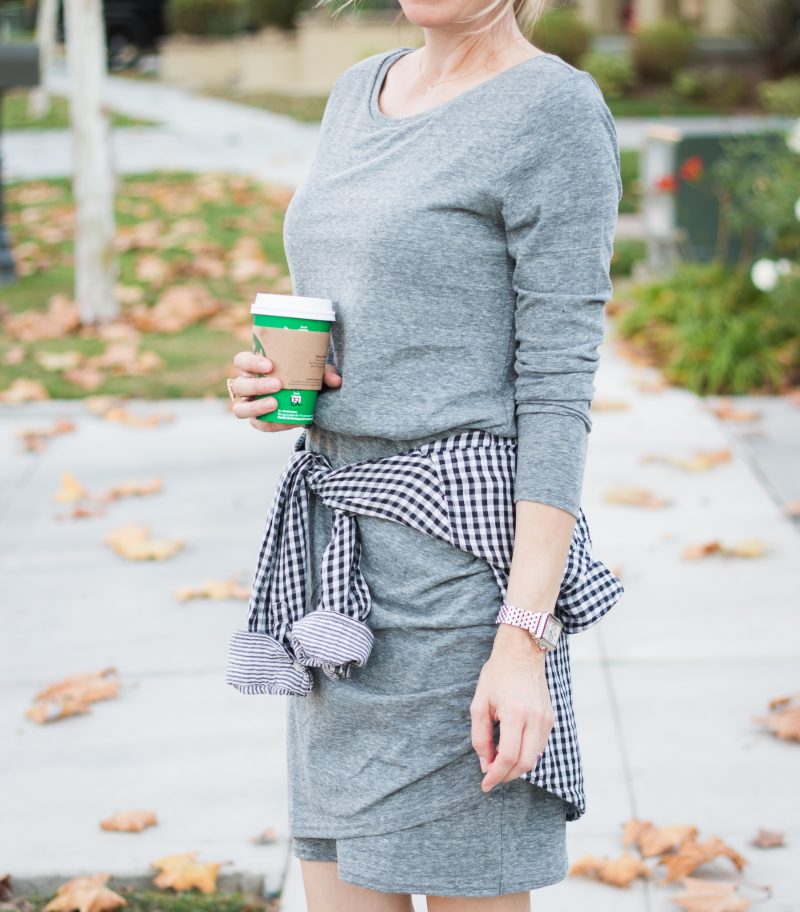 I took the scarf off so you could see the fit of the dress. If you go with your normal size it will just be nice and fitted. It's no secret I love a great scarf and they can easily make an outfit look entirely different. I just picked up this blanket scarf and can't wait to show you how it looks with this dress.
EASY WAY TO ACCESSORIZE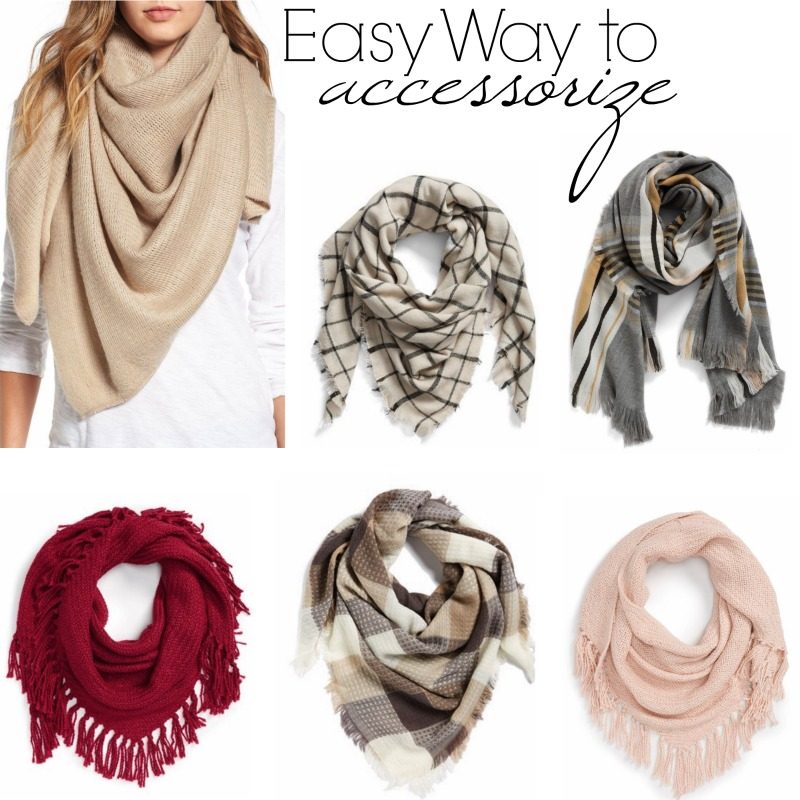 More Cute Scarves

Whether it's a dress, t-shirt, or sweater, a scarf adds the texture and pattern that gives your outfit the extra detail. These are all great choices and so great for Fall. The blush scarf paired with jeans and this handbag would be so cute.
Shop These Looks

Let me know if you like seeing looks dressed up and down. Happy to show you how I switch up pieces in my wardrobe depending on the occasion. Make it a great day, friends.
*Proud to partner with Nordstrom on this post. Affiliate links used.