Happy day, everyone! I am so excited to share this easy DIY artwork with you because they are so cheerful and fun. I love the scale of these and think they would look for almost any celebration. We are in the midst of a patio refresh and have a blank space (and I'll write your name). Sorry, could't resist. My daughter loves TS! With an upcoming party, we didn't have time to create the wall we are planning on so I wanted to create quick and easy art that would have a big impact. Martha Stewart flowers to the rescue!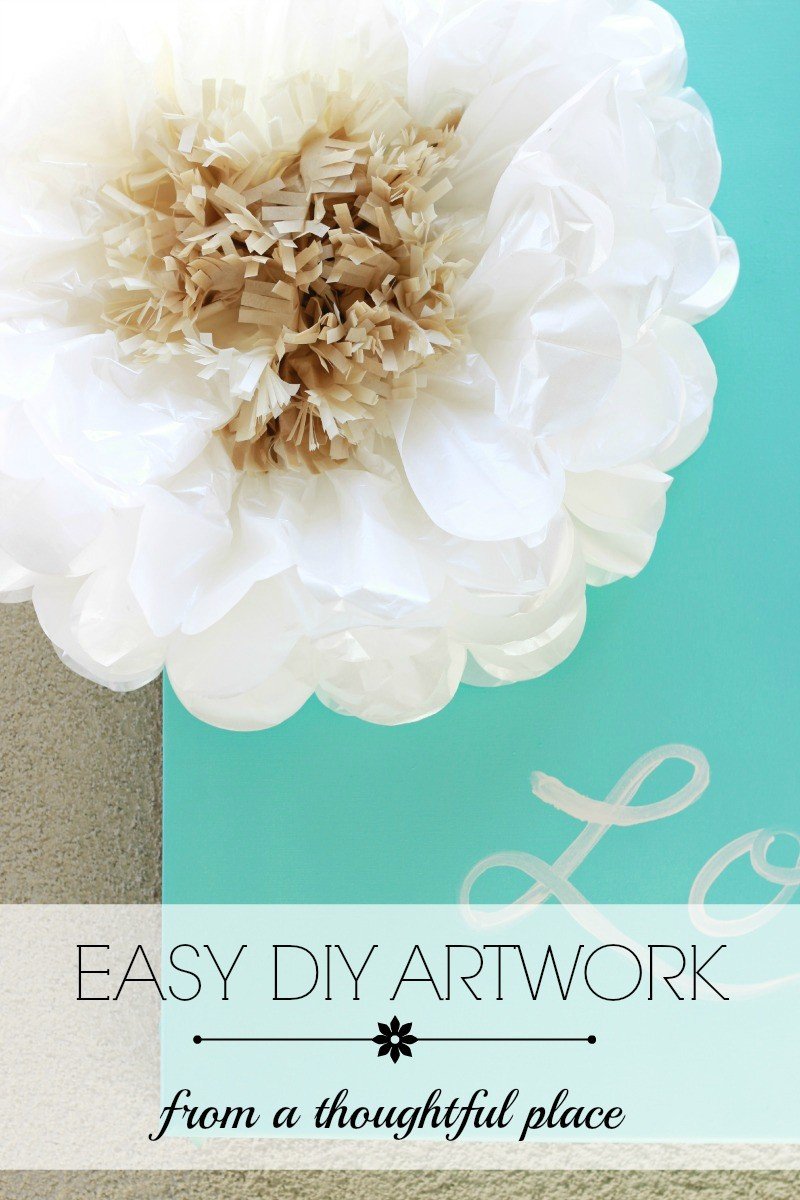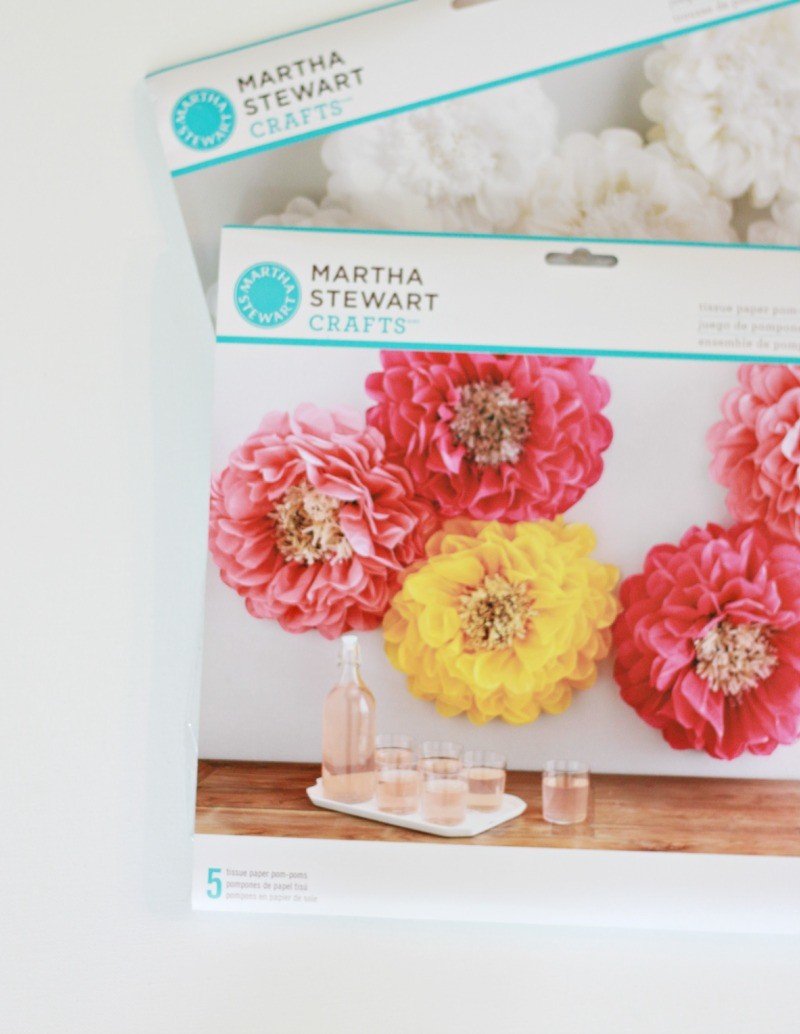 We already had these large canvases hanging on the wall. They were covered in outdoor fabric which no longer matches our patio. I cut away the fabric to expose the blank canvases. I used the packages above and created two flowers. The first one takes a bit of practice and the second one I made in five minutes. The instructions that come with them are spot on.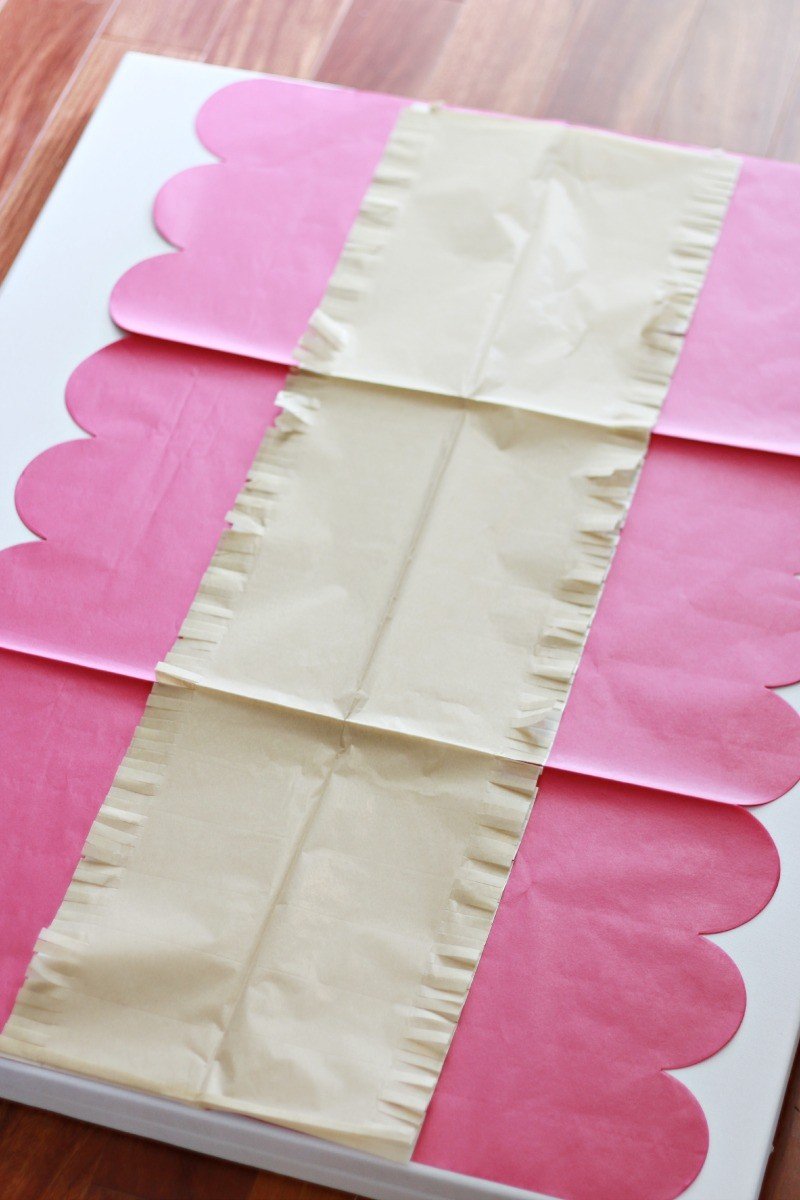 This is what the tissue paper looks like when you unfold it and lay it out. You simply acordian fold the entire way, tie with a wire and fluff. Easy peasy.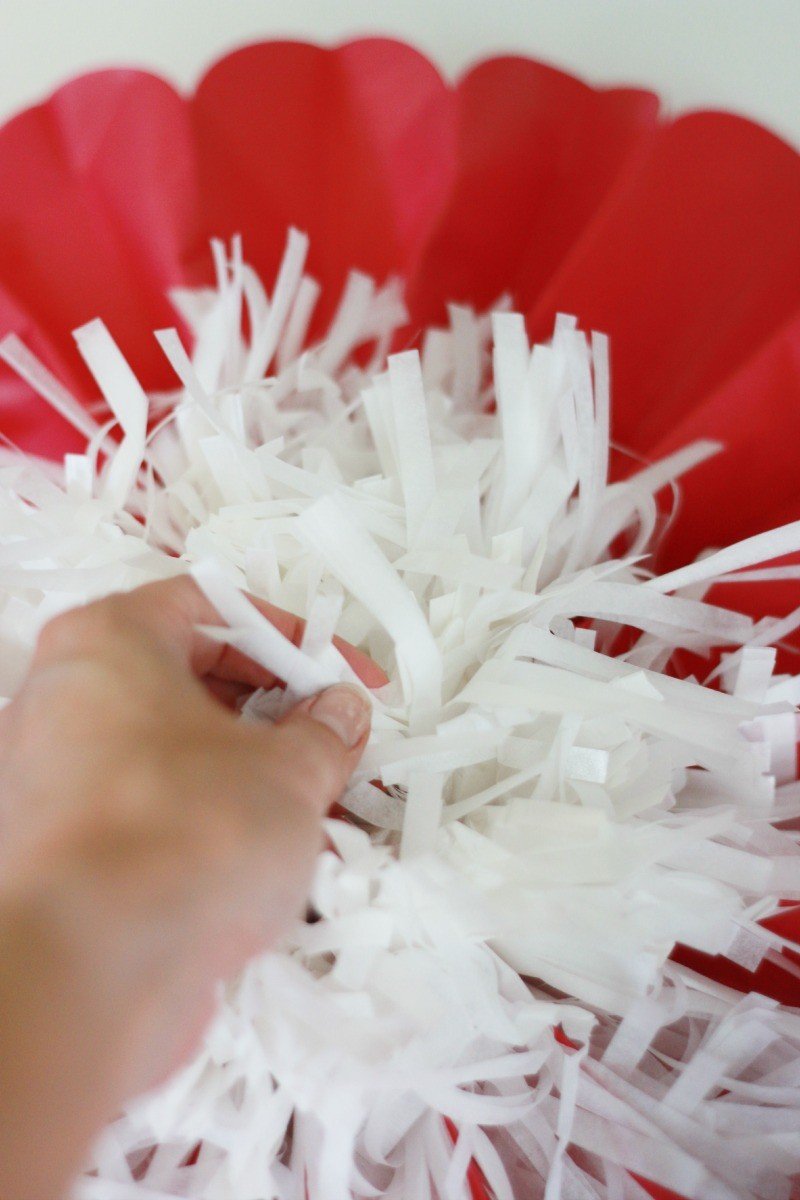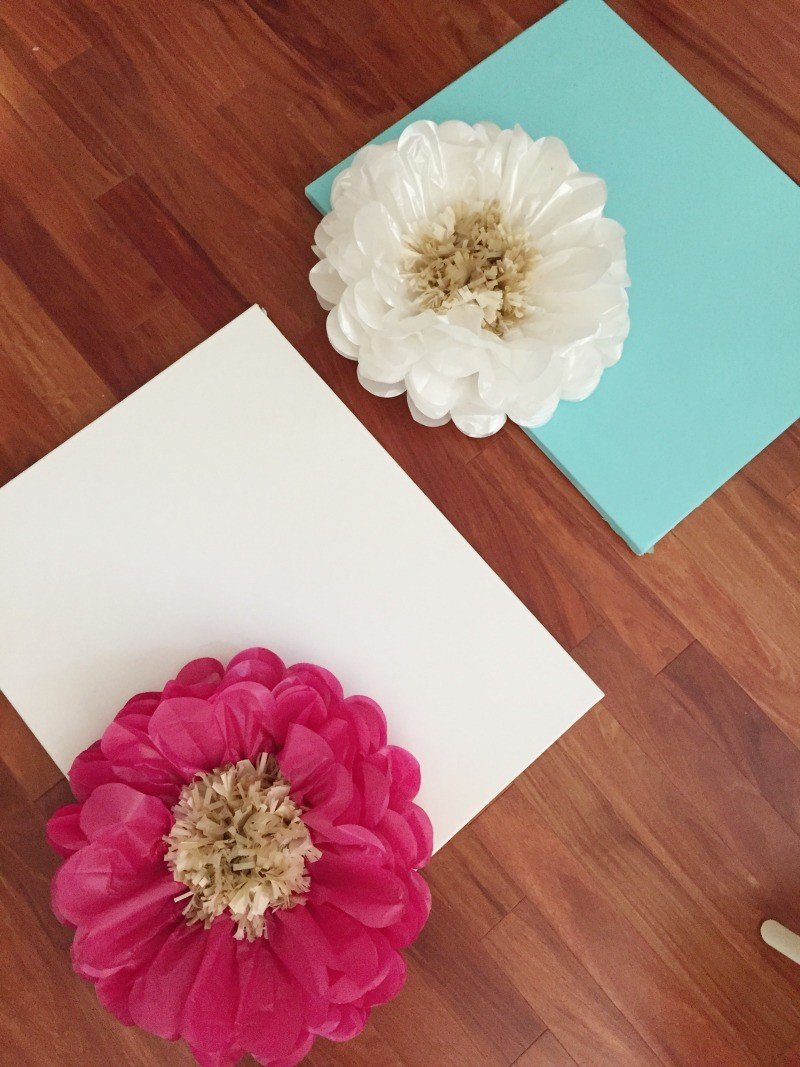 I painted one canvas with Rustoleum Aqua and left the other one white. I place the flowers on each canvas with double sided sticky strips.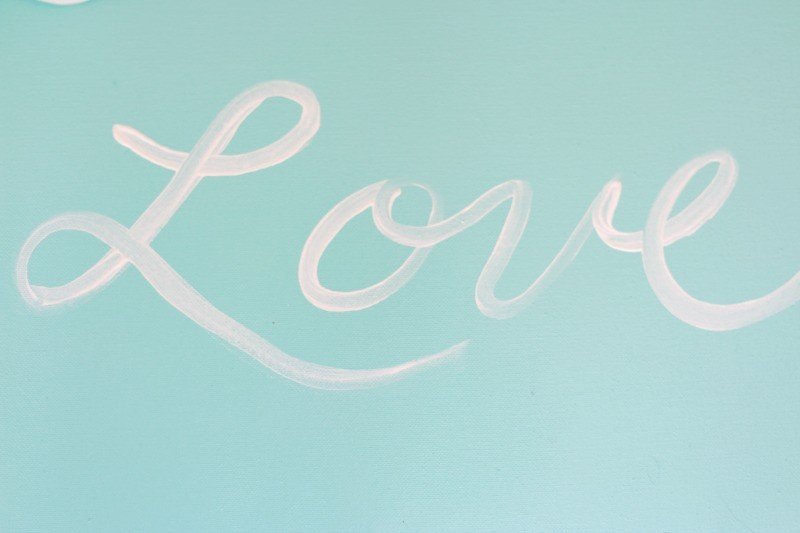 Using Martha Stewart White Linen paint I wrote "love" on the aqua one and "live" with Martha Stewart pain in pool on the other one.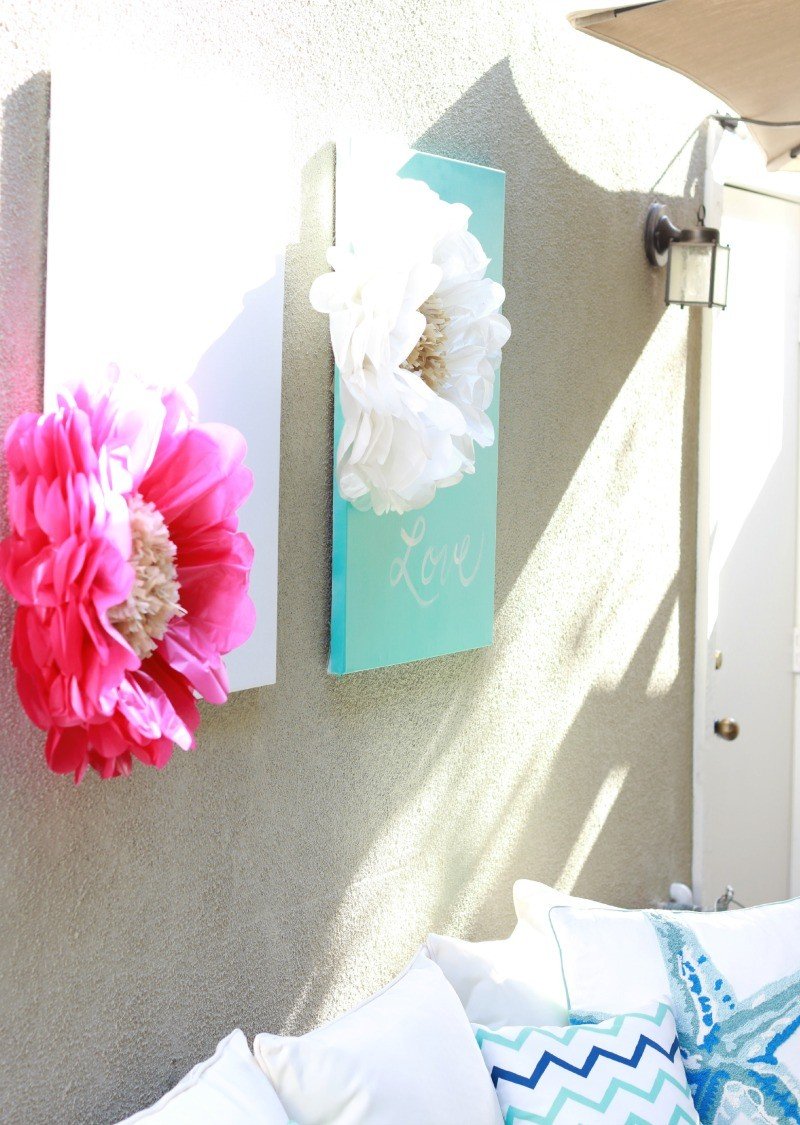 I am not quite ready to show the whole patio yet, but this gives you a good idea of where they hang. They are just above the sofa and add a great pop of color for our upcoming party.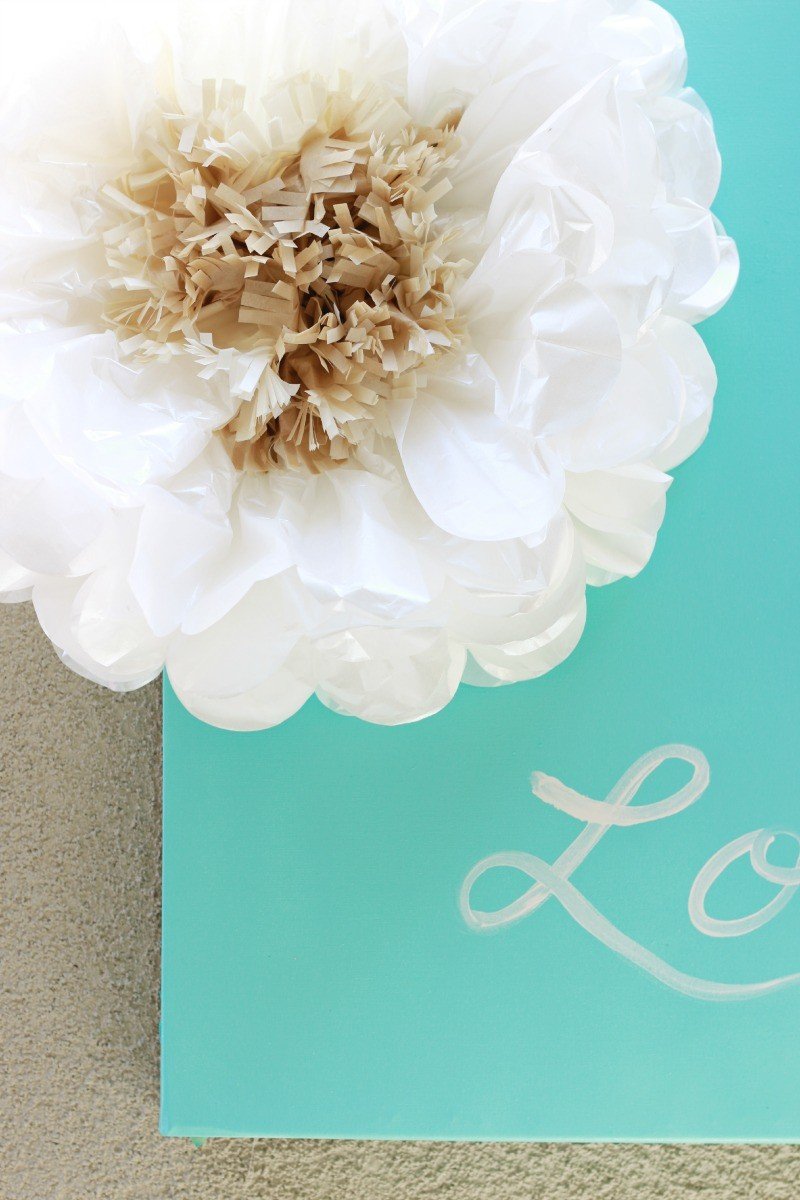 tissue flower kit //  martha stewart paint (pool) 
They really added a fun pop of color to our boring outdoor wall and would be cute inside for any type of soiree. They, of course, are not weather proof, but I will reuse the flowers on my daughter's gallery wall. She claimed them pretty quickly.
And in fashion news, I am sure you all know the Nordstrom Anniversary sale is in full swing for card holders. I rounded up my favorite shoes and accessories here as well as three items I scooped up already below. I think these heels are the biggest win. They are a lower heel than mine but give the same look. I wear my leopard heels pretty much weekly. Good call, Nordies.


And these are three of my favorite pieces. AMAZING prices. . .think gifts!
Gallery of my 12 Months of Martha projects
A big thank you to the editors of Martha Stewart Living for the tissue flowers and paint as part of the #12MonthsofMartha program! Idea and opinions are mine. Always.  So honored to be a part of this program.