Hello, friends!!!! How's your week going? I have to say that I am still trying to get used to managing my time now that we are back in the swing of school and activities. My brain is still on vacation mode. Thank you for all of your lovely comments about my 2018 Goals. I really appreciate it so very much. I keeping things light and easy today with Eight Great Finds that are some of my very favorites. These are the types of things I pick up the phone and tell my girlfriends about.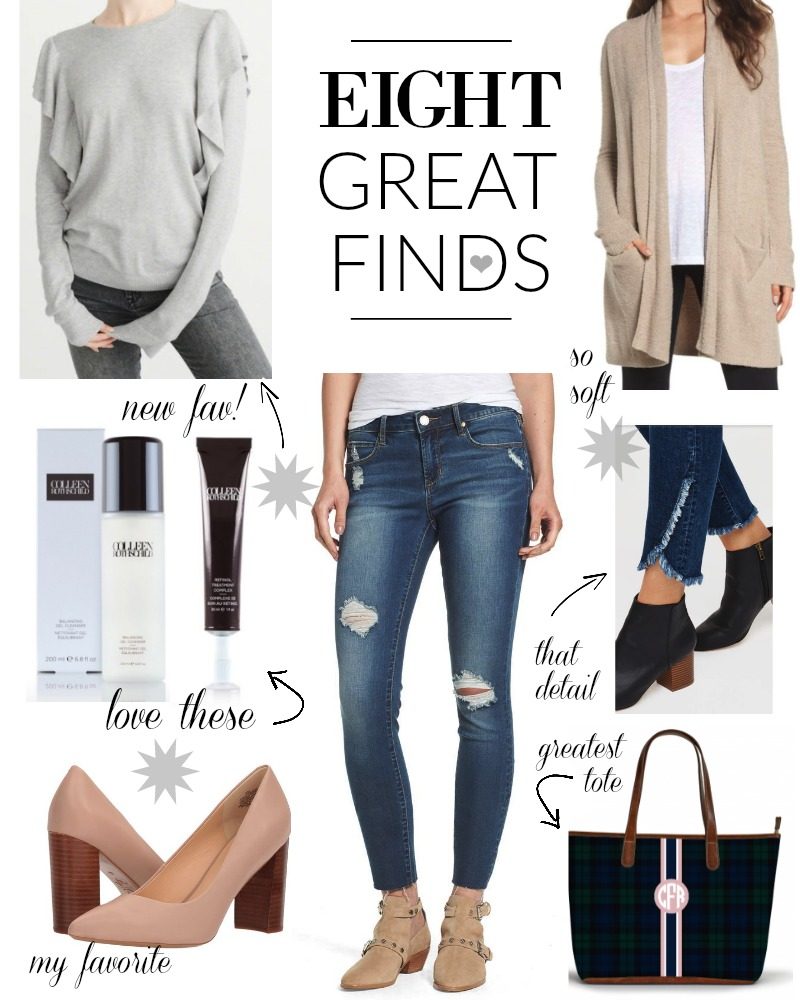 This is my latest find and I am in LOVE with this sweater. I wore it out last night and am wearing it again today. Just keeping it real. It's incredibly soft and on clearance. The ruffles fall so nicely. A GREAT top. Only $29!!!! I am wearing a size small.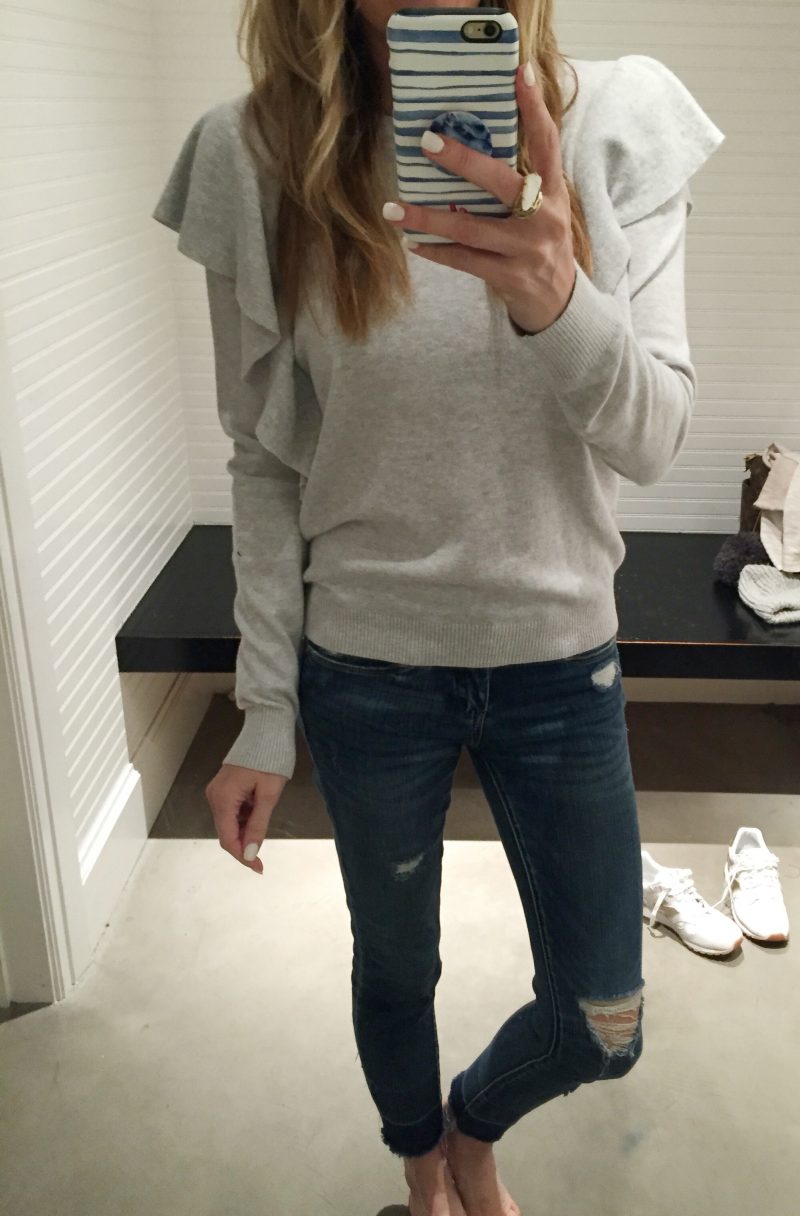 ruffle sweater | jeans | shoes
I adore my Barefoot Dreams cardigan and this one is now 33% off so it's the perfect time to treat yourself. No joke, I wear it every day when I change into my lounge pants. Nothing softer.
This is one of my favorite cleansers. While I do like to switch things up, this one is on constant rotation. And on sale!
I can't imagine not using this. I use it around my eyes each night. Listen, the tiny lines are so annoying. Just sayin. Using retinol makes such a huge difference in my crows' feet. I've been using the very last drop of mine so I just ordered more because it is on sale. 
These are only $64 and I love them. Highly recommend. Great amount of distressing and very comfy.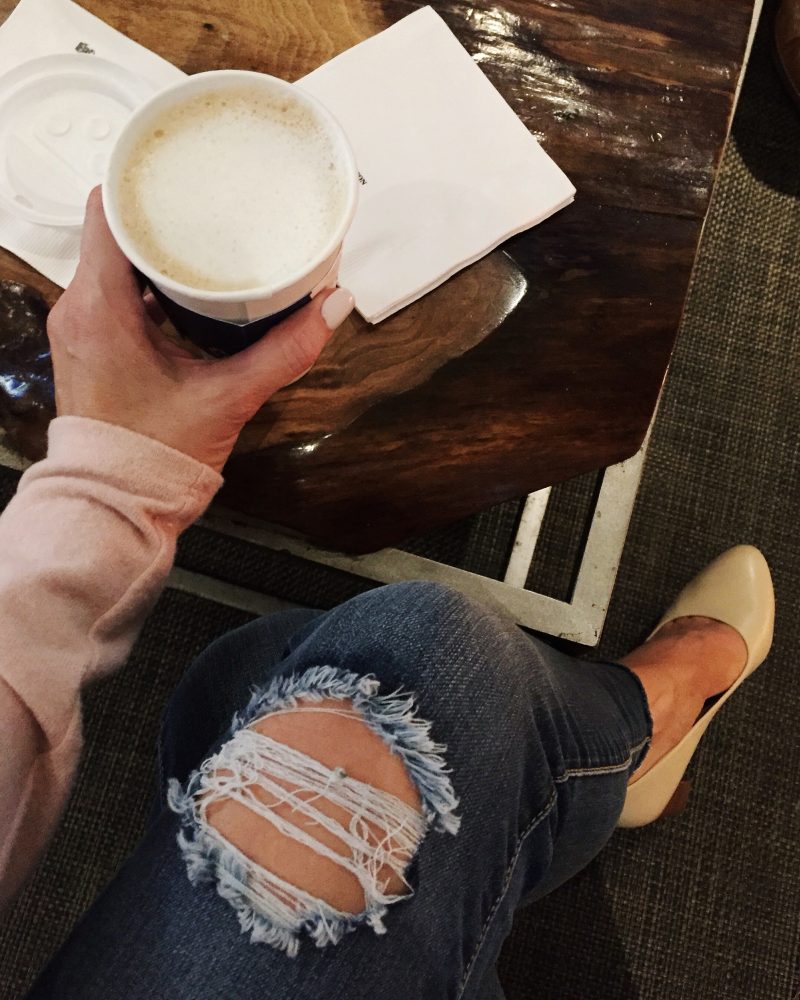 I ordered these but they have not come yet. I'll keep you posted. I fell in love with the detail at the ankles. I love when something I wear has a unique touch.
These rank up there with some of my very favorite heels ever. There is something about a wood heel paired with the nude that I just adore. And having a block heel means they are easy to walk in. Adore these heels.
Feel like a broken record on this one. I just really am such a huge fan of the Savannah Zippered Tote bag. It's the perfect mom bag. You can choose any pattern and monogram style making it completely customizable.
Today is Friday which means I get to spend time with my sweet mom. I am always hopeful that it is a day for us to just enjoy being together. Occasionally I share over on my Instastories so look for that.
Happy Friday! I hope you have had a really great week and can find some time to relax and enjoy this weekend.
*affiliate links used
Shop the Post