My goals for 2018. That sounds so official and serious. As I was typing the name of this post I thought I should probably change it to, "Here's Hoping I Get Some of this Done!" I honestly don't like putting too much pressure on a New Year. I learned long ago not to make resolutions but to reflect, make a plan, and write down my goals. My husband is the one who taught me to put pen to paper when it comes to articulating my goals and that is the best advice I've ever received. I truly believe that writing goals with intention gives them power. Collectively, we have achieved pretty much every goal that we have written down. So here goes!
PERSONAL GOALS
Pick up the phone more. I don't love the world of texting we are living in. I want to be more intentional about picking up the phone and calling my dad and my friends. A three-minute phone conversation has far more value than a week's worth of texts.
Be consistent with working out. I like to box and go to Barre3 classes and I completely flaked during the holidays. When I work out consistently I feel so much better about myself. When I feel better about myself, I am more confident in all areas of my life.
Adopt more of a "no big deal!" attitude. As I get older I am realizing the value in this. When I don't sweat the small stuff it's almost as if the small stuff disappears. I want to save my time and energy for the big things in life.
Read more. I've read three books in the last two weeks and it feels amazing. I've missed reading on a consistent basis.
Learn the game of hockey. My son plays and truth be told I still don't understand it. I need to!
Meditate each morning. I was in such a good habit of this using the Headspace App. I forgot my login and then I stopped. #truth. We have a lot going on with my mom's Alzheimer's and worrying about my dad. I need to take a few minutes each day to be still and breathe. I saw huge benefits when I was meditating consistently.
Say no. I am getting much better at this. It frees me up to say yes to my family and to myself.
Take more bubble baths.
FAMILY GOALS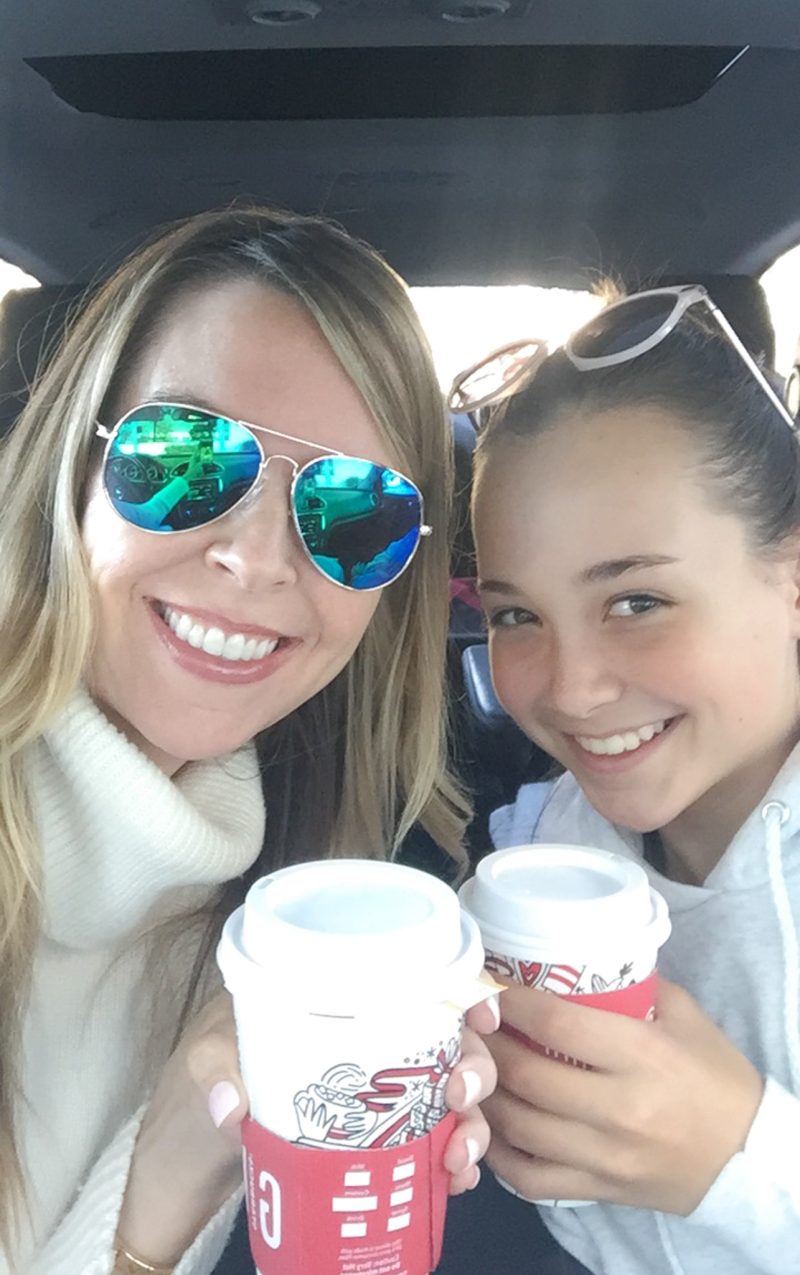 Meal plan and eat family dinners regularly. We have ALWAYS done this but for the last six months late sports practices have caused us to adopt some bad habits. I want to be better about meal planning so that sitting down to dinner is much easier.
Game night every two weeks. When we went to Big Bear we had such a blast putting on a fire and playing games. A couple of times a month I want to be sure we bring the "cabin life" to our own home.
Travel more. We all have adventurous spirits and I want these children to see the world. Saving for travel is high on my priority list.
Consistent date nights. We haven't been scheduling as many. It's largely due to the fact that the kids are older and more independent and we don't need "the break" like we did when they were little. But you know my thoughts on this. Happy parents = happy kids. I don't want to let the date nights go. We adore our time together and I think it's so important for the marriage.
BLOG GOALS
Connect more with all of you. I find that the more I open up and share, the more you do and that is what I love. I love hearing from you. That's what makes blogging consistently so fulfilling.
Revamp my blog design so that my website is more efficient. There are so many changes I want to make but I just keep putting it off. It's so time-consuming and I always think of ten other things to do. Look for a blog clean-up in 2018.
Continue to collaborate with brands that I love and love sharing with all of you.
Write more. Whether it's on the blog or just for myself, I love to write and it brings me such joy. I am not even sure of the topics or where it will lead but I know that in 2018 I am supposed to let it out.
Take on more DIY projects with my husband. We work well together and have fun doing it.
Collaborate with other creatives. I've met so many talented women and I have so many ideas swirling around in my head. I want to bring our talents together and create something beautiful and unique.
HOUSE GOALS
Create spaces that aren't just pretty but truly functional and enjoyable for my family. We live hard in this home and I love that. As we grow into our home, I want it to truly reflect all four of us and our interests.
Finish our pantry (almost done!!!)
Organize our closets.
Finish designing our family room.
Create a master bedroom sanctuary ( we are far from this right now).
Make a few cosmetic changes to our kitchen.
Finish our laundry room revamp.
So while this list would normally make me tired, it really energizes me. I love being able to share these goals with you. It's an ambitious list but that's ok.
INTENTIONALITY
Lastly, I want to be as intentional as possible. I want to embrace opportunities, adventures, work projects and family time with intention. I also think being more mindful of why we are doing things allows us to say no more often. And without guilt because the intention behind the no is pure and good. Does that make sense? Having set my goals also paves the way for choosing how to spend my time. If it aligns with my goals and brings joy, then I am all about it.
Have you sat down and thought about your goals? Have you written them down. If nothing else, please write down at least two of your goals. And then make them happen! It's the best feeling in the world.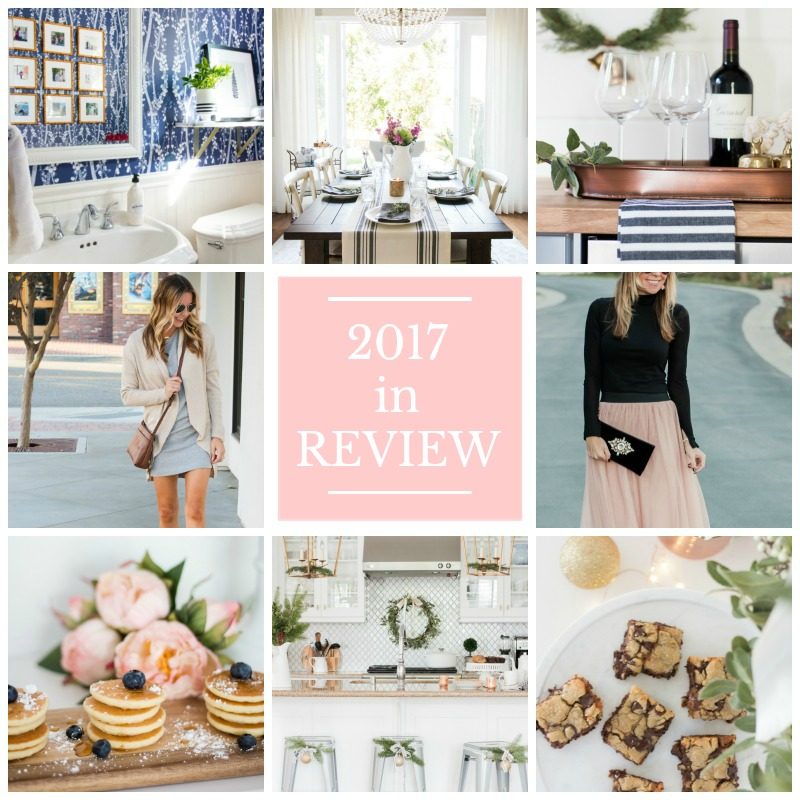 If you missed my reflections on 2017 you can get caught up here.
I'm ready for you 2018!!!!