Like most kids, mine go nuts for smoothies. Actually the kids and I both love them. I usually just toss things in the blender and hope for the best. Sometimes it's a hit and occasionally it's a miss. The other day I made this simple smoothie and the kids said it was the best one yet. They thought I had made it with ice cream. So this time around I actually wrote it down so that my children can make it on their own. And now you can, too. One ingredient sets it apart and gives you that ice cream flavor.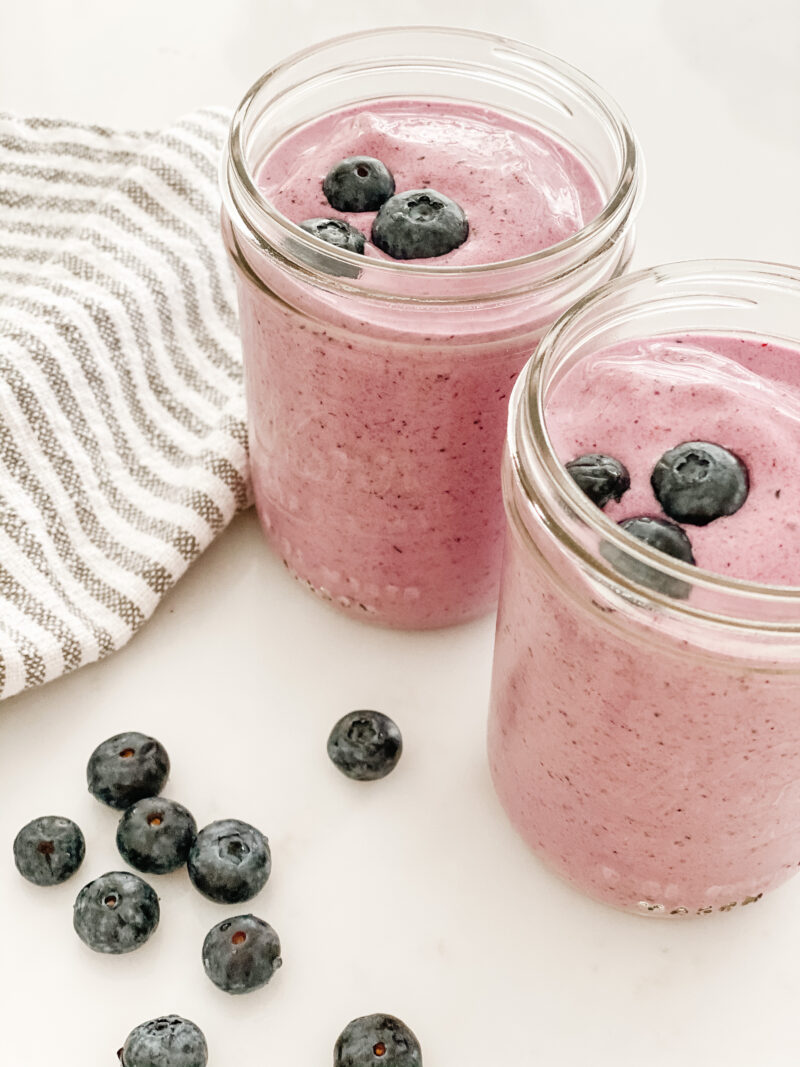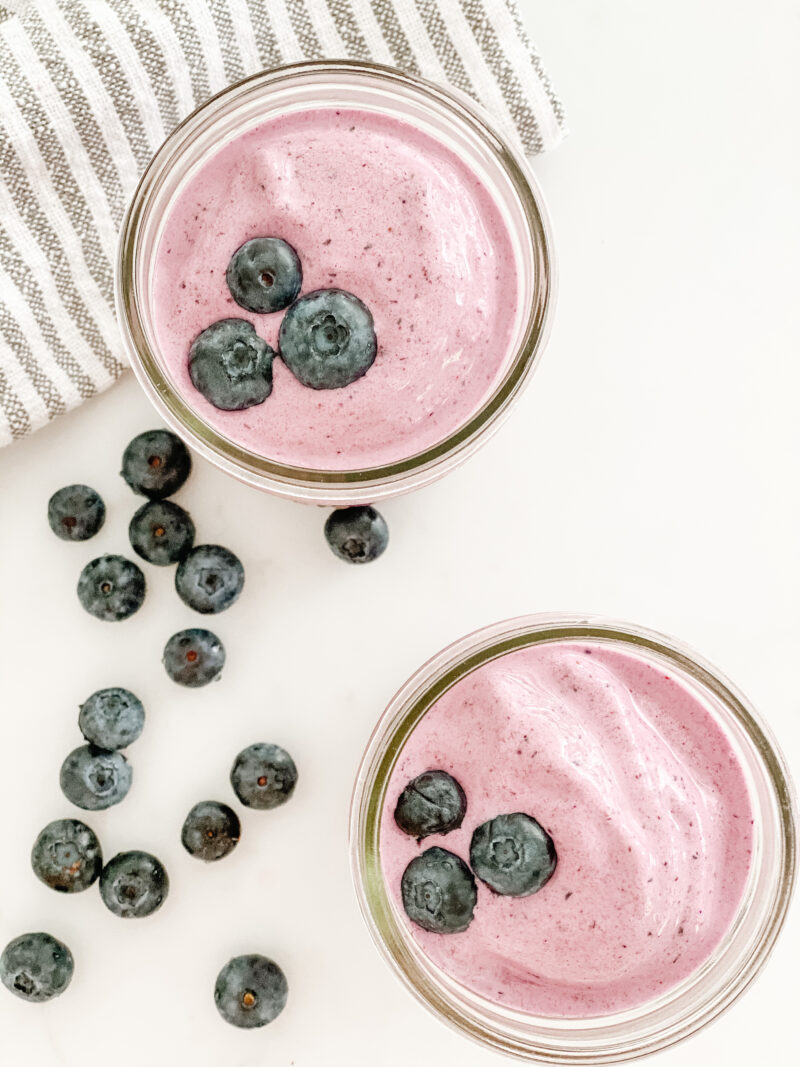 While it's the simplest recipe ever, you can definitely add your own twist. Sometimes we toss in chia seeds or protein powder. But to make this smoothie you just need four ingredients.
ONLY 4 INGREDIENTS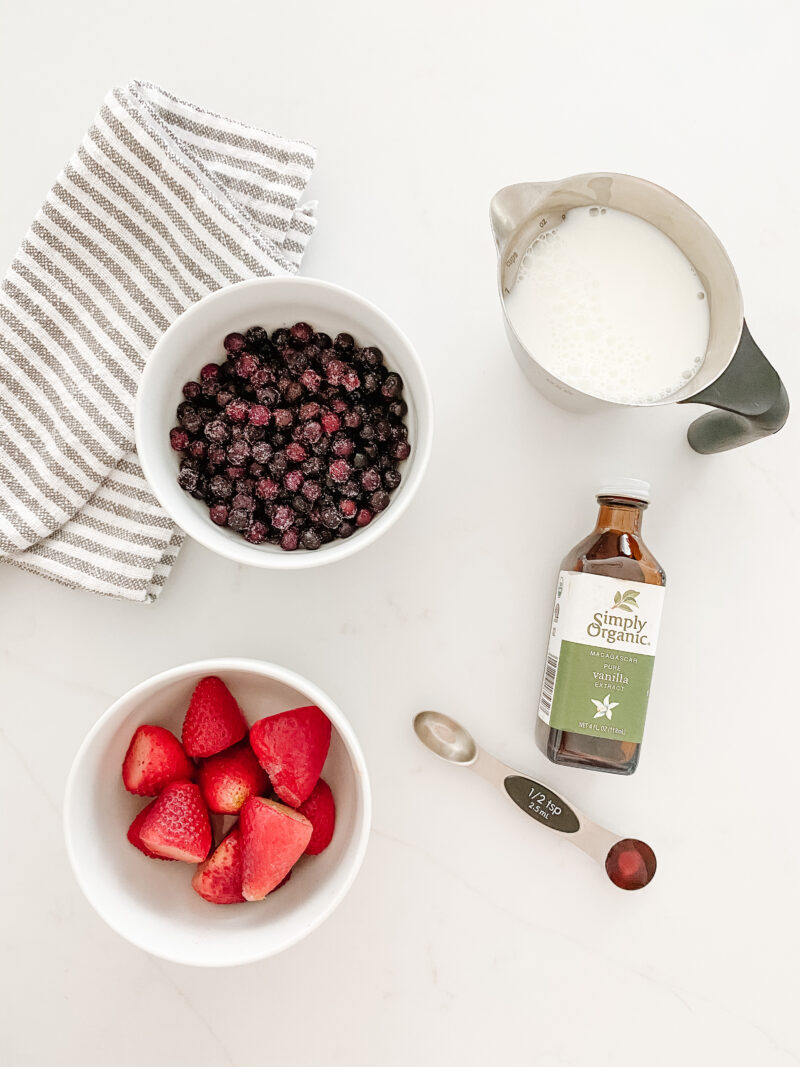 1 cup of frozen blueberries
1 cup of frozen strawberries
1 tsp vanilla extract (not 1/2 tsp like the photo)
1 1/4 cup of milk
Recipe yields two large smoothies.
Without question, the vanilla extract gives it that yummy flavor. It really does taste like a milkshake without the ice cream.
FROZEN BERRIES
Just be sure you use frozen berries. I leave them on the counter for about five minutes prior to blending everything together. And of course you can go with 1 1/2 cups of one fruit and 1/2 cup of another if you want one fruit flavor to stand out.
*I either buy the organic frozen berries from Trader Joes or I freeze the berries we don't eat right before they go bad. Works really well.
BLEND TOGETHER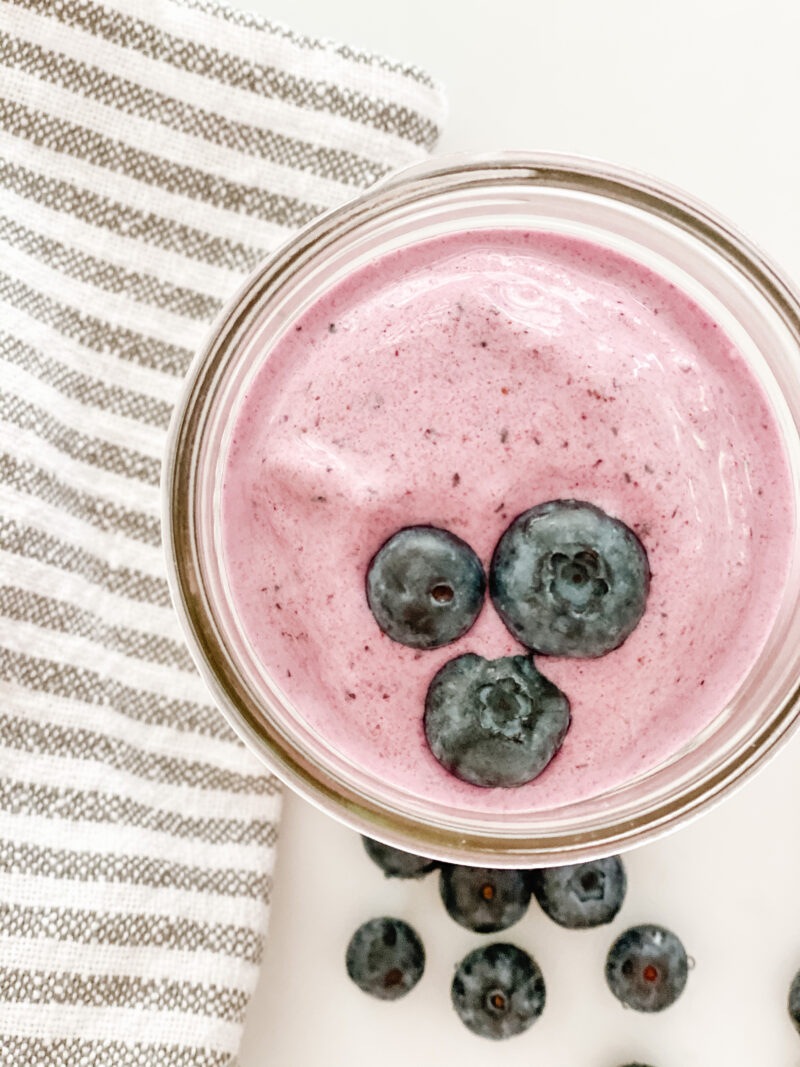 This is the blender we have been using for years. Works like a charm and the kids use it, too. I topped it with blueberries for the photo but it turns out that's completely impractical for drinking. Just stick the straw in it and be done.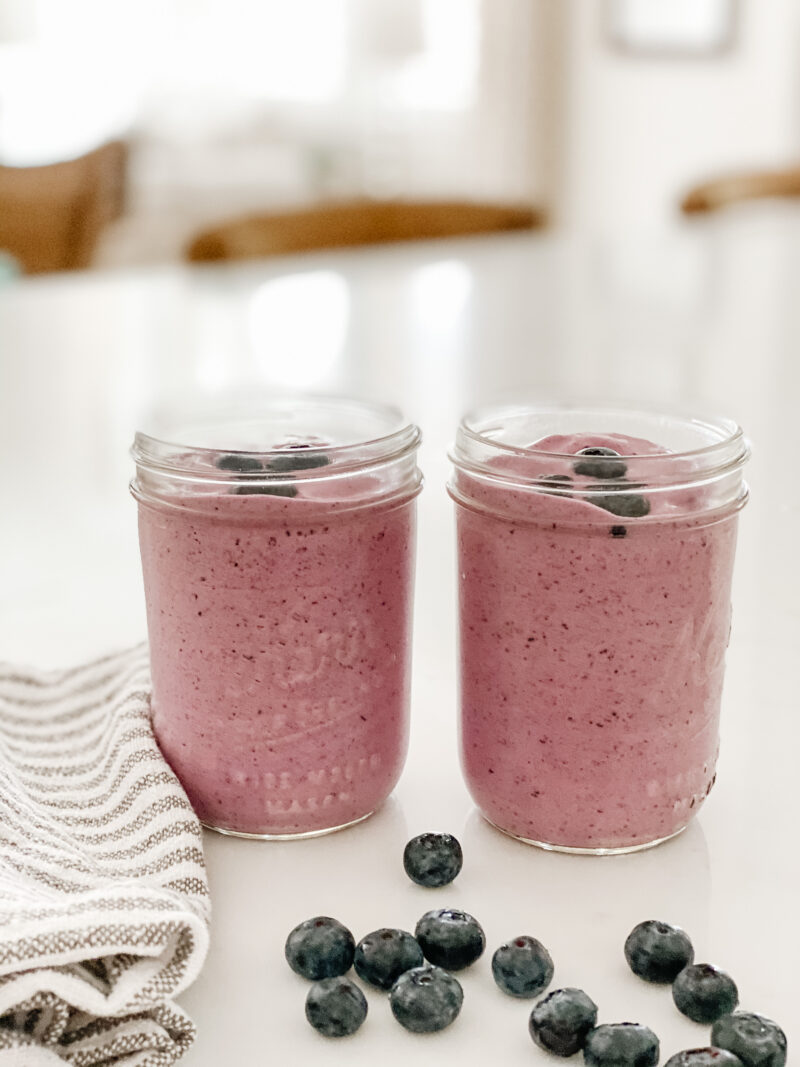 Doesn't get any easier than that and now my children can reference this to make it, too. Also really yummy with oat milk. Let me know if you give it a try.
If you missed our dark chocolate peanut butter cup recipe, you can grab it here.