Good morning. We are gearing up for our first overnight guest. I am seriously counting the hours until my sister arrives. To say we are excited is a huge understatement. Today I've partnered with Walmart to share a few inexpensive Fall touches that I've added to our living room.
SIMPLE FALL TOUCHES
I love a few fall touches that will take me through Thanksgiving. This pampas grass comes in a set of 30 branches which is enough to create this full arrangement ($17). They are really soft and pretty. And can you believe this vase is only $10? To be honest, I feel like I should buy more and spray one matte black, too. It's such a great shape and size. The family joke has become, "She just wants a vase!" Every time I go out and look around I come back empty handed and so bummed so the entire family felt my excitement when I found this one for $10 at Walmart.
PAMPAS GRASS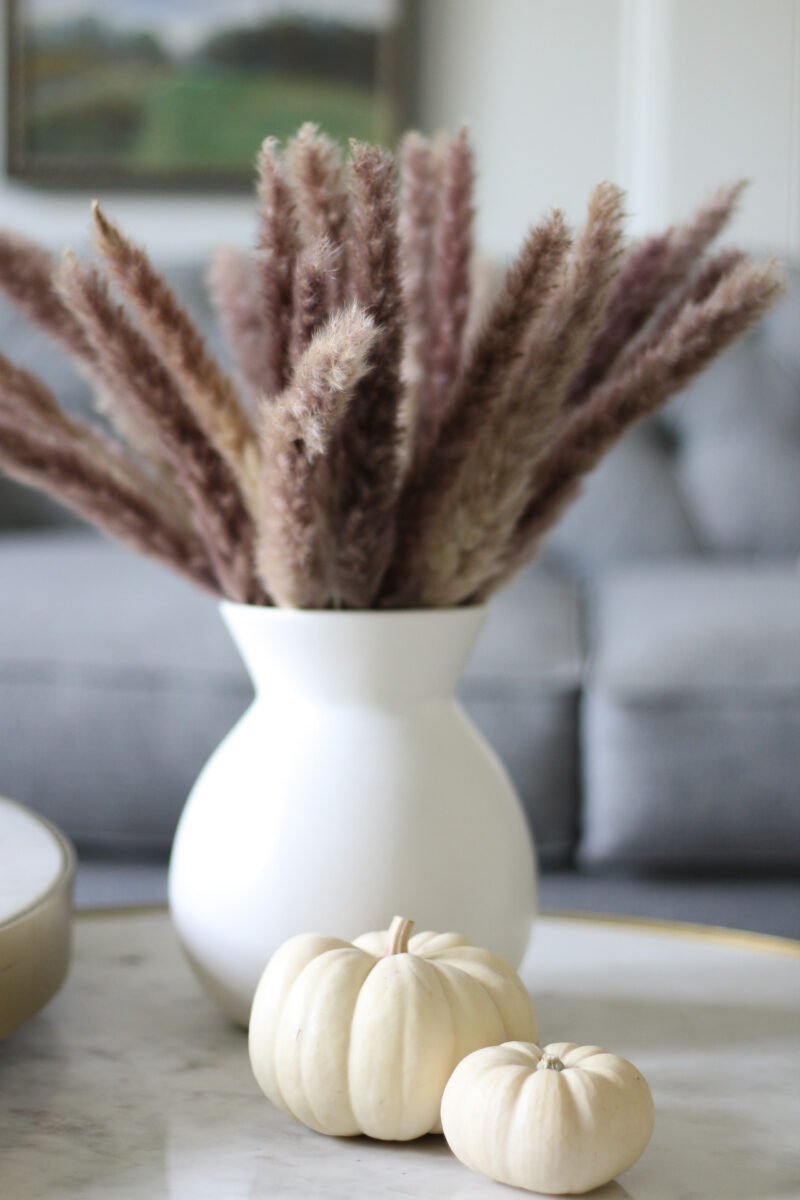 I can imagine this arrangement on my table for Thanksgiving dinner. While the description of the pampas grass says brown, this is a very accurate depiction of the color. It has this pretty hint of plum and it's just gorgeous.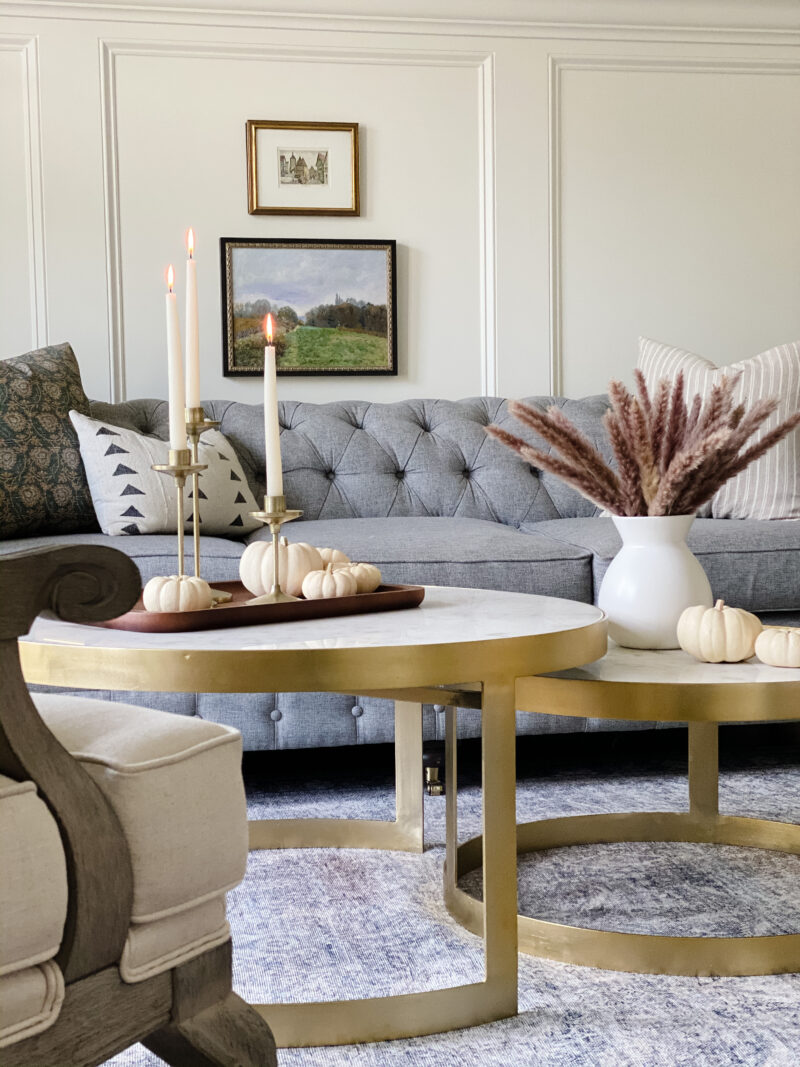 The wood tray is a really nice addition as well. It adds another layer and makes it easy to group decor items. I used candlesticks I had on hand, but these are really pretty and can be used year round.
My rug can be found here. It's a beautiful combination of grays, blues, and taupes.
THE PERFECT TRAY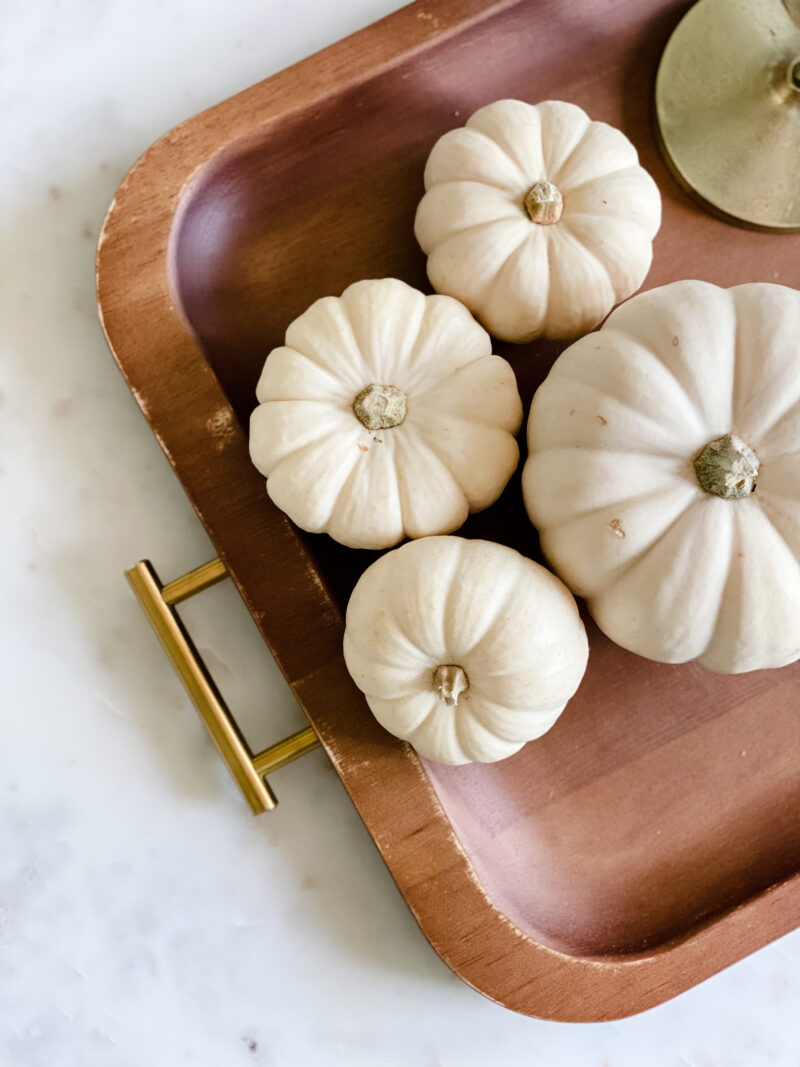 The tray has a bit of distressing which gives it more character. Perfect contrast with the brass handles. It's food safe and moisture resistant. The best part about this tray . . . it's $20. So good. Plus it arrived from Walmart in just three days. It will be perfect for holiday charcuterie, too. You can check out a few ideas for putting together a fun board here.
I'm always a fan of keeping things very simple. A huge upside of that is that you have less to store. Plus I am a big believer that you should only bring items into your home that really bring you joy.
THE FALL GLOW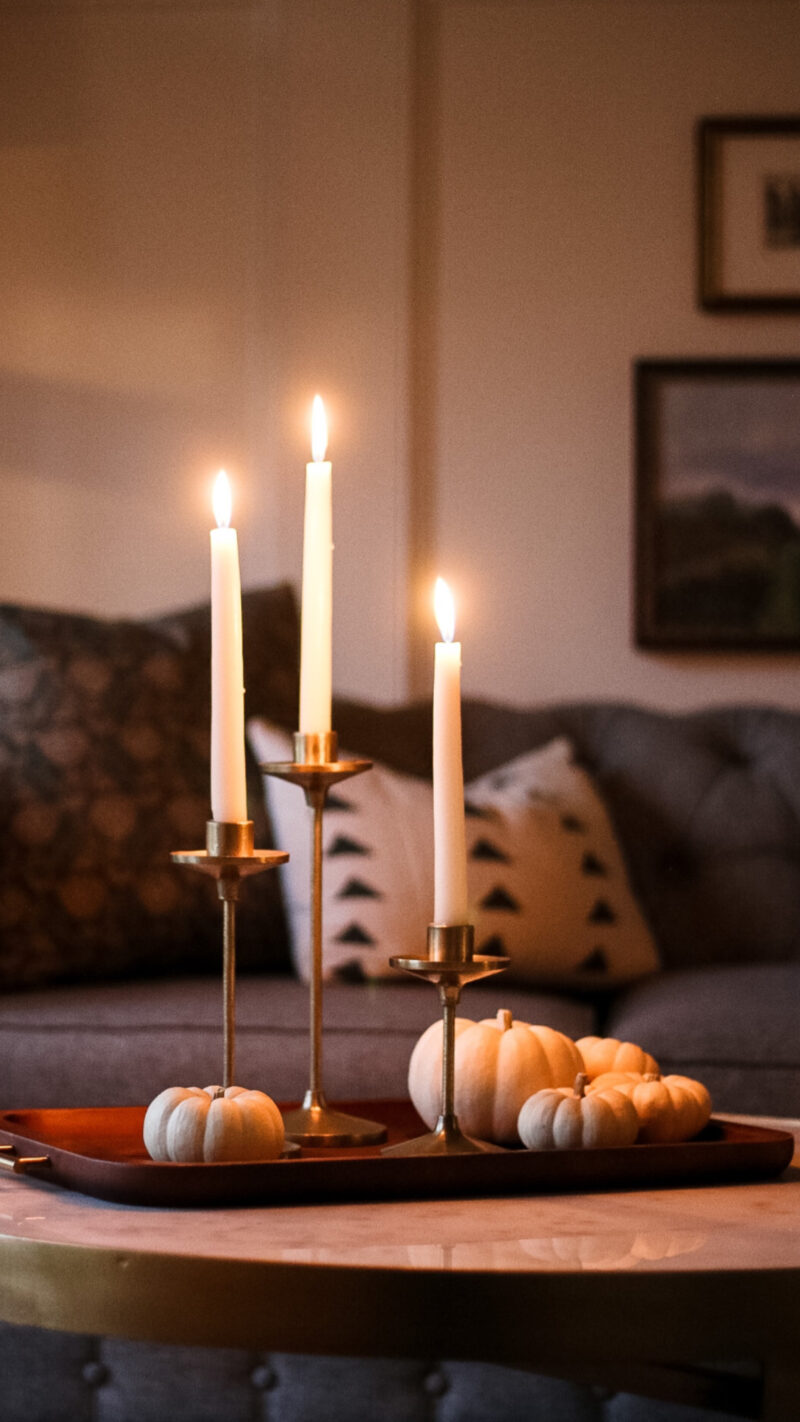 Nothing better than the glow of candles during this time of the year. And of course a handful of white pumpkins always bring the charm.
ARE YOU HOSTING THANKSGIVING?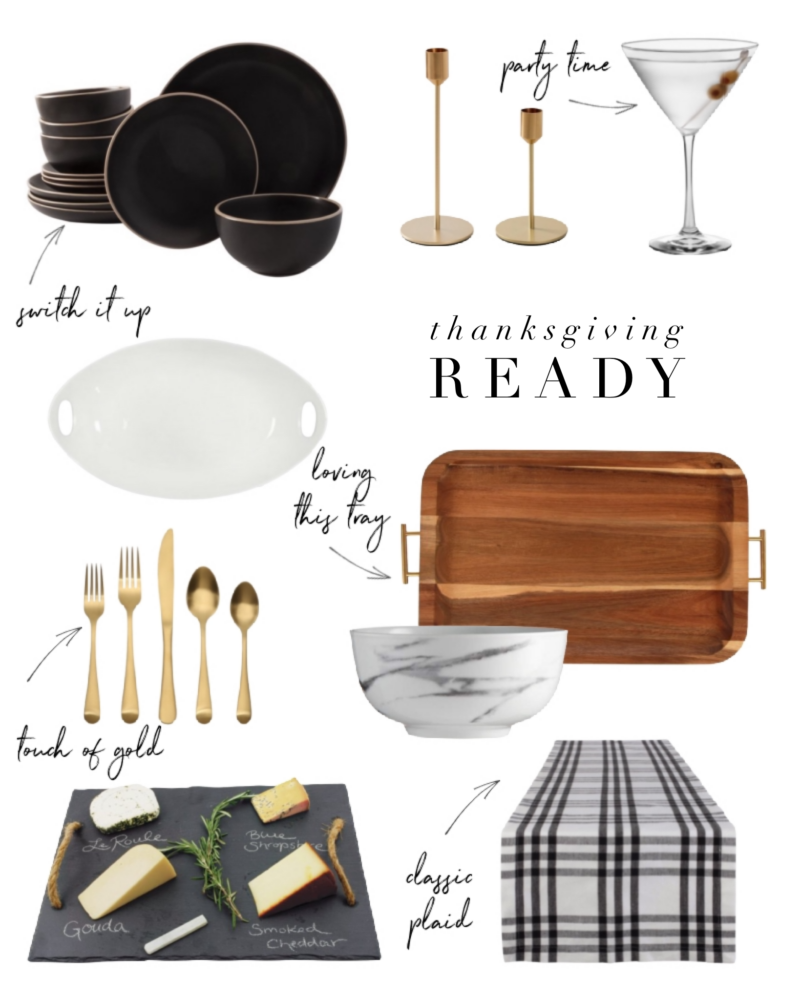 dishes | candlesticks | martini glass | platter | tray | bowl | flatware | chalkboard | runner
I'll be sharing a few more options for Thanksgiving soon but I thought these were all beautiful. The black and white combination with touches of gold and wood is so pretty for this time fo the year. Plus it allows you to mix and match so well. I have a couple of the handled white bowls and plan to order this larger serving tray.
Hope this sparks some creativity with our own home. We can't wait to open ours up to family in just a few days.
Shop the Post