Thank you to everyone who took the time to comment on yesterday's big announcement. I am sending you all a warm hug. Olaf-style. I love knowing that you'll be along for the crazy adventure. I really do appreciate the support more than you know.
Those of you who have been long-time readers know that my daughter has her own style. There is no question about it. She marches to the beat of her own drum and owns it. And I love that. When Nordstrom invited me to take a look at Fall finds for the children, I knew Riley would be all about it. And can I have an Amen for the fact that she picked out DARLING pieces. If you know us personally, you know that it's not always easy in the fashion department with this nine year old.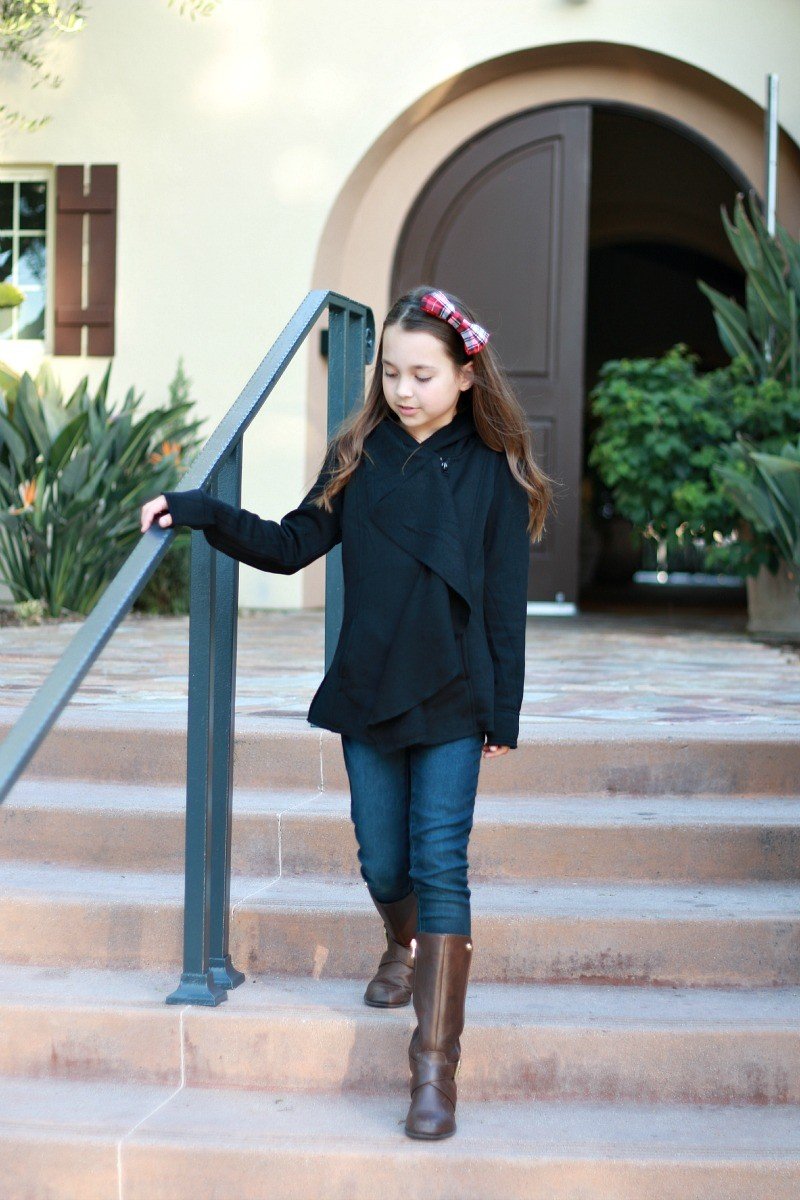 I seriously want to stop all moms on the street and tell them to take a look at this cardigan/hoodie/jacket piece. I am not really sure what to call it because it's a little bit of everything. I would like one in my size. And the reviews on this are fantastic. It's soft and is a really cute alternative to a cardigan or jacket. Two thumbs up! And not really joking, I may go see if the large or extra large fits me.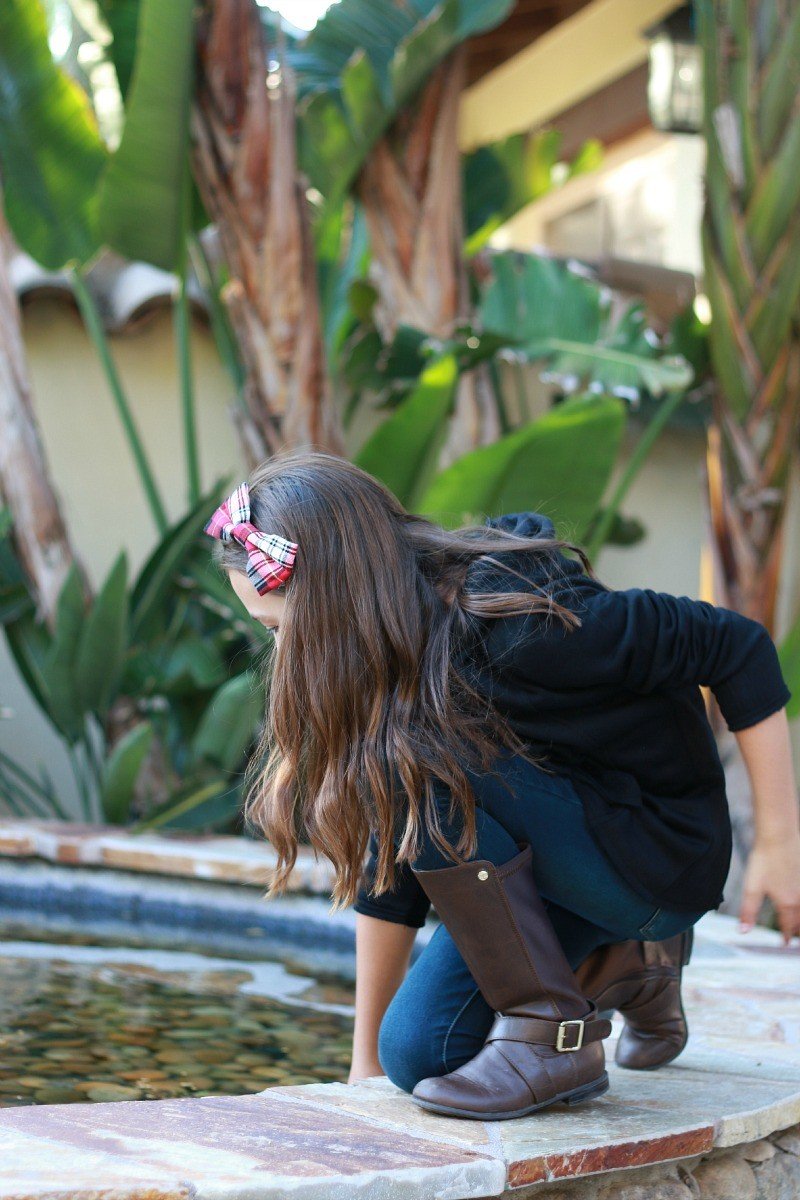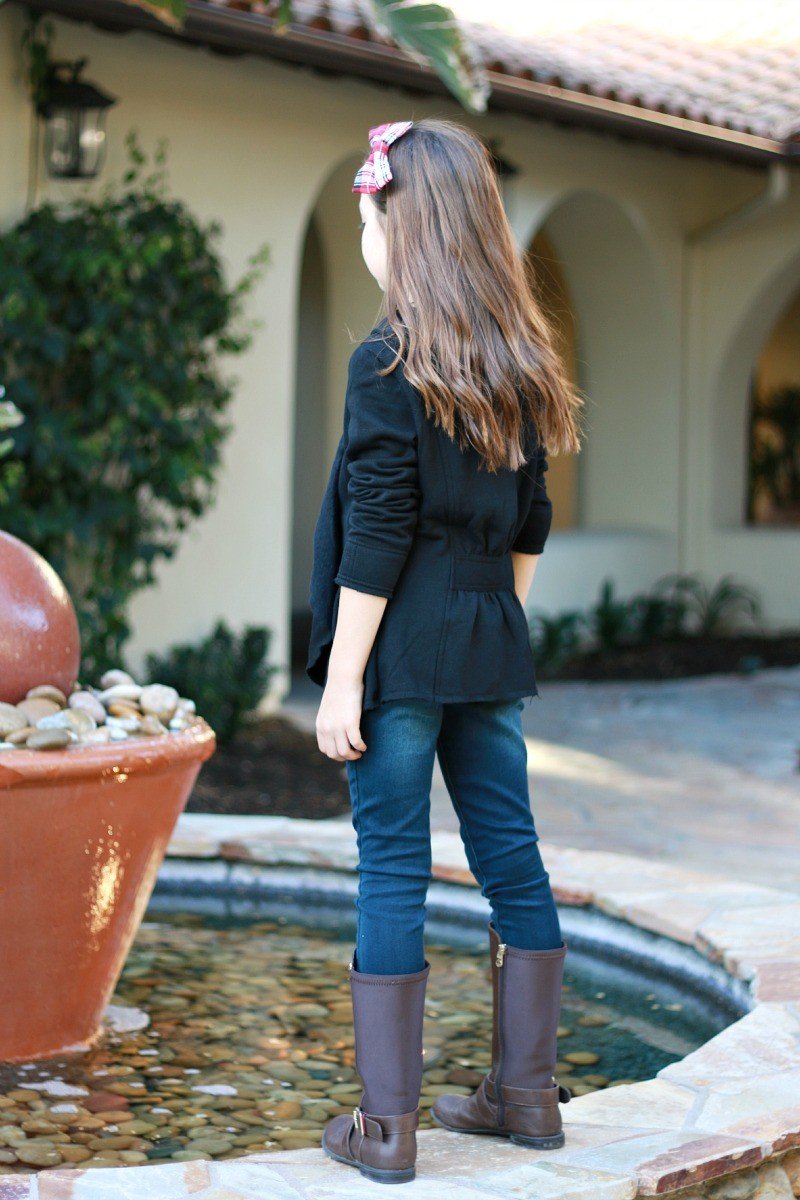 jeans | boots | black jacket
I love the back detail on this. And there is a hood hidden by little missy's hair. I also have a daughter who would wear jean shorts 365 days of the year and she actually loves these. These also received stellar reviews and I couldn't agree more. They are actually jeggings and she loves them. They are long enough that she won't out grow them anytime soon which I really appreciate.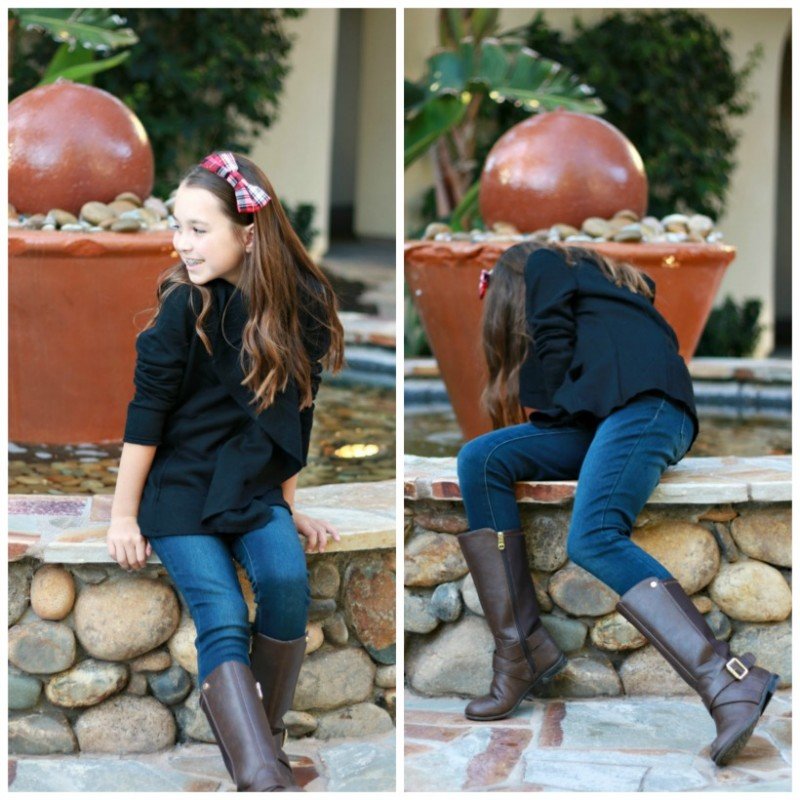 You know those moments where you look at your child and can't believe how mature they are? Looking through the lens I almost lost my breath because she suddenly looks so much older to me. I love this little one. The riding boots are from last year and these are almost identical.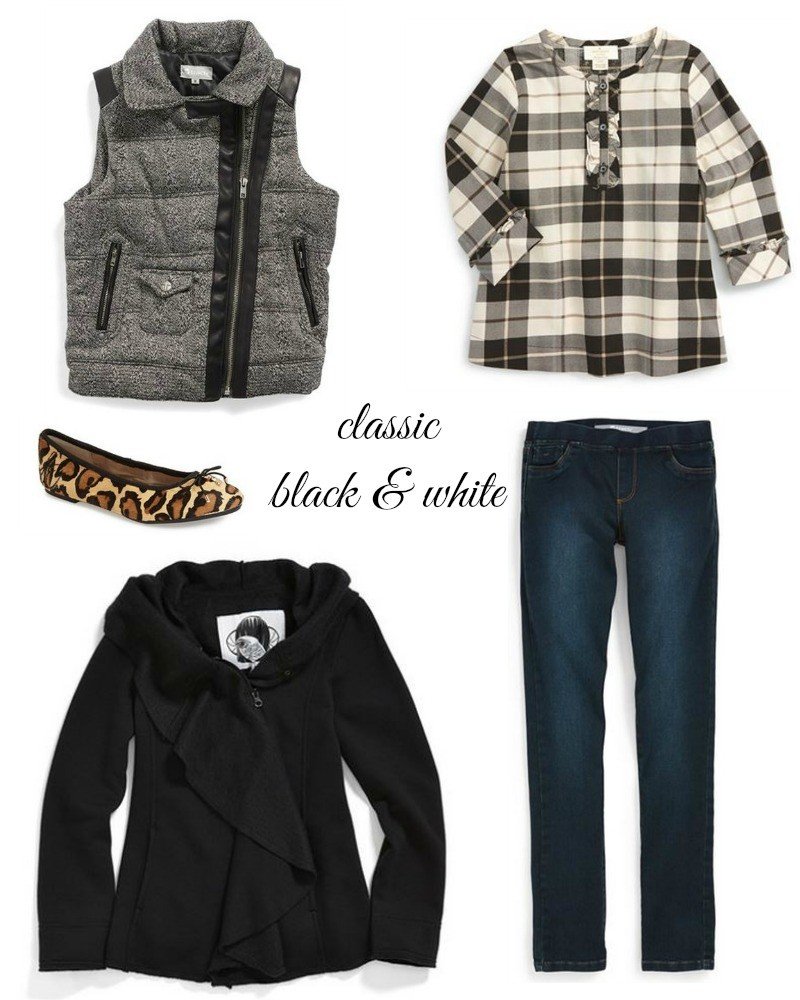 I love this black jacket so much that I had to pair it with some more looks. The plaid had me at hello.
Shop This Look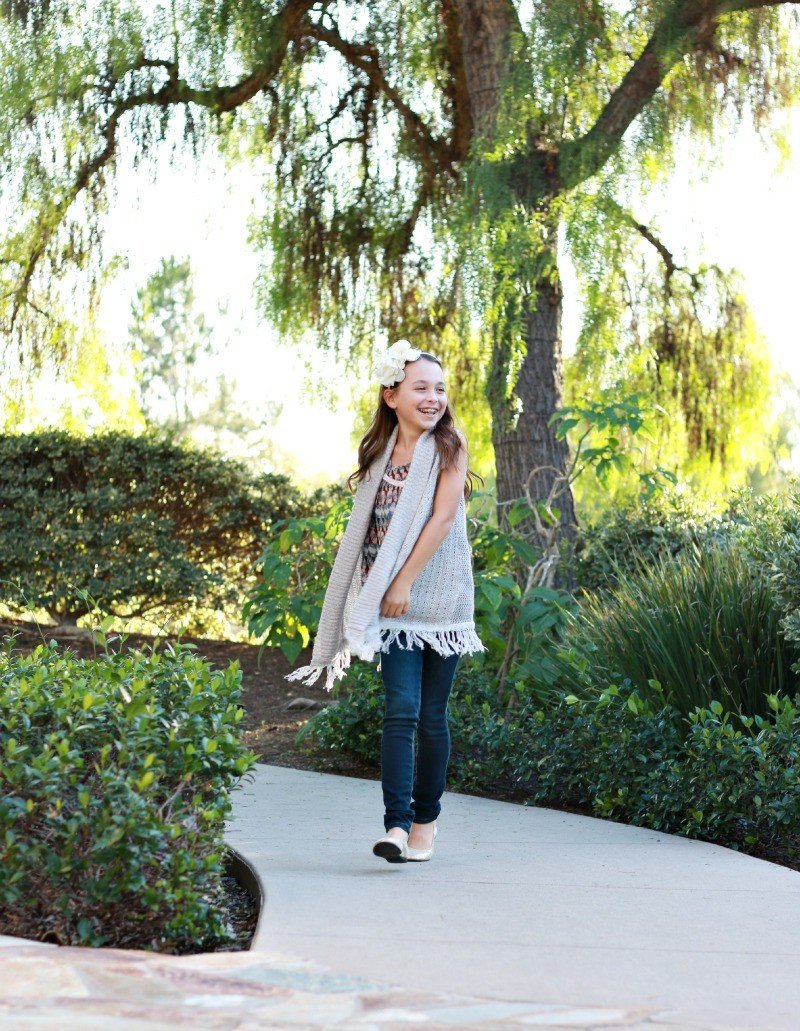 jeans | sweater | flats | tank top
My sweet sister took this little one for a date day. They spent the entire day together just doing girl things. And of course they did some marathon shopping. She bought her this darling sweater and we both love it. Once again, I think I would like one in my size. It's a fun addition to amp up her wardrobe. Anytime we can bust out from the tank top and shorts it's all good.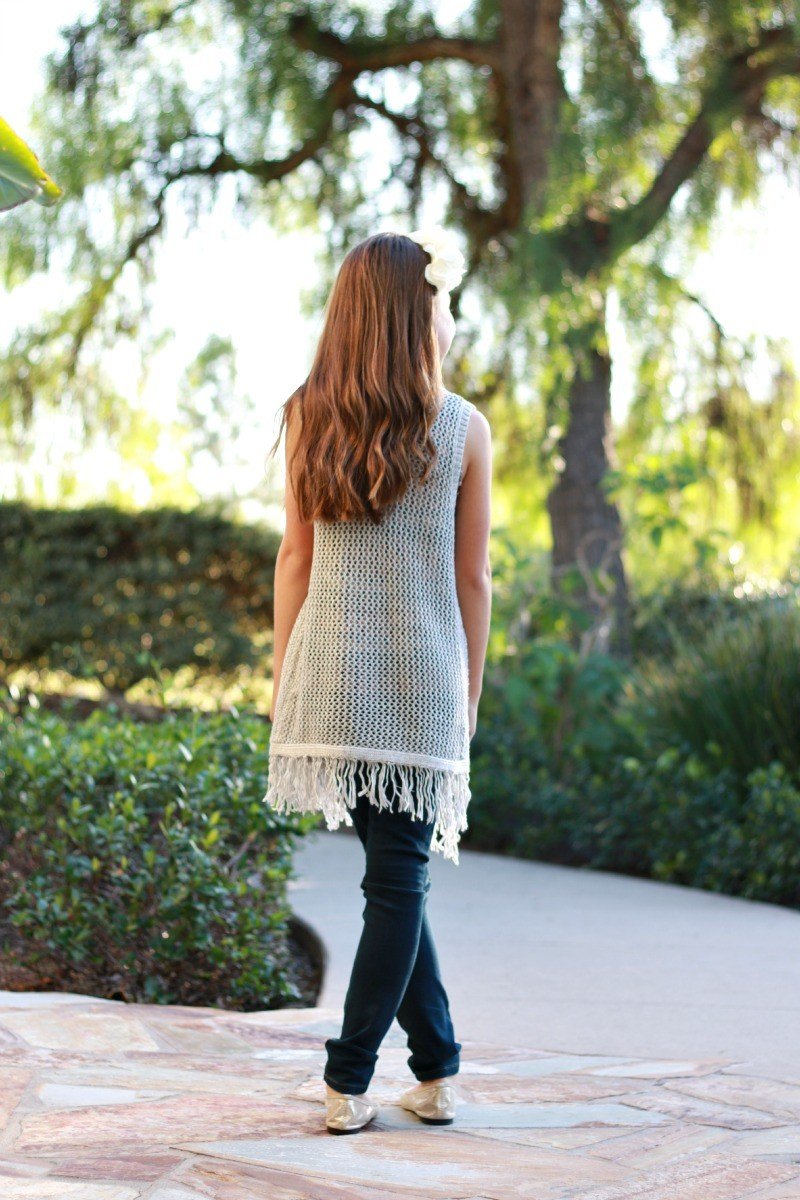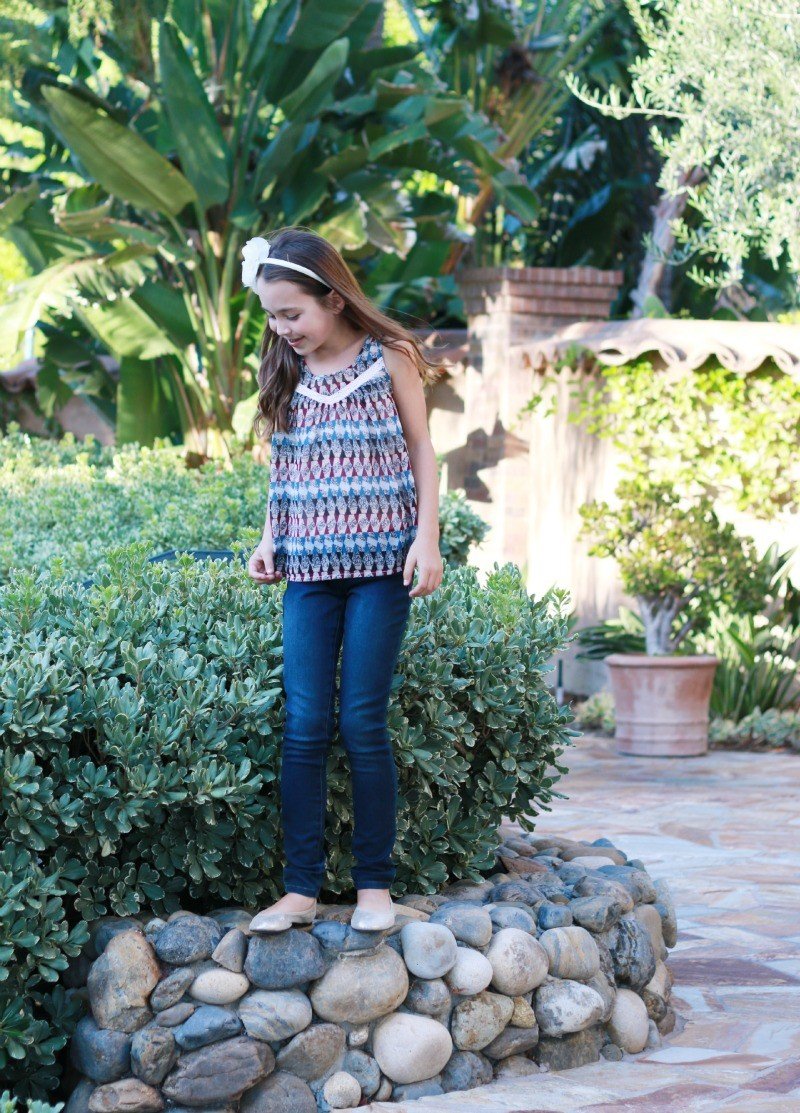 And we just recently found this blouse. It is 100% her style and I highly recommend it. It has a built in tank top which is nice. The colors are great for fall and a fun piece with skirts, shorts and pants.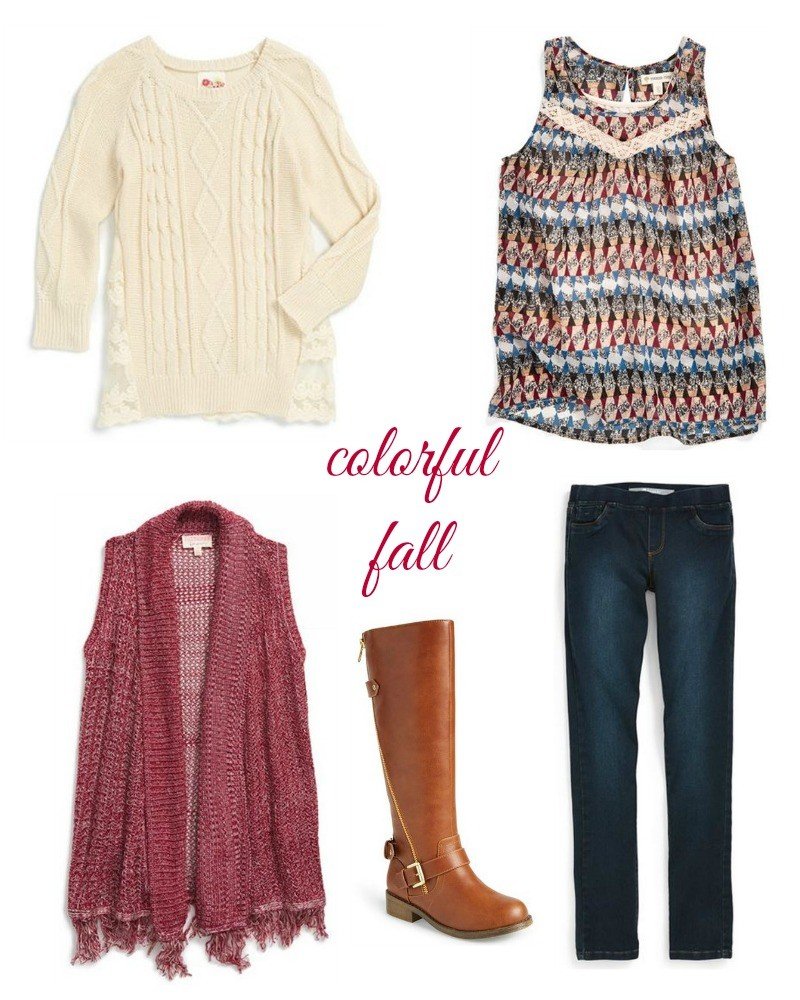 I love that sweater in the cranberry color, too. Very cute for fall. And the lace detail on the cable knit sweater is awfully cute.
Shop This Look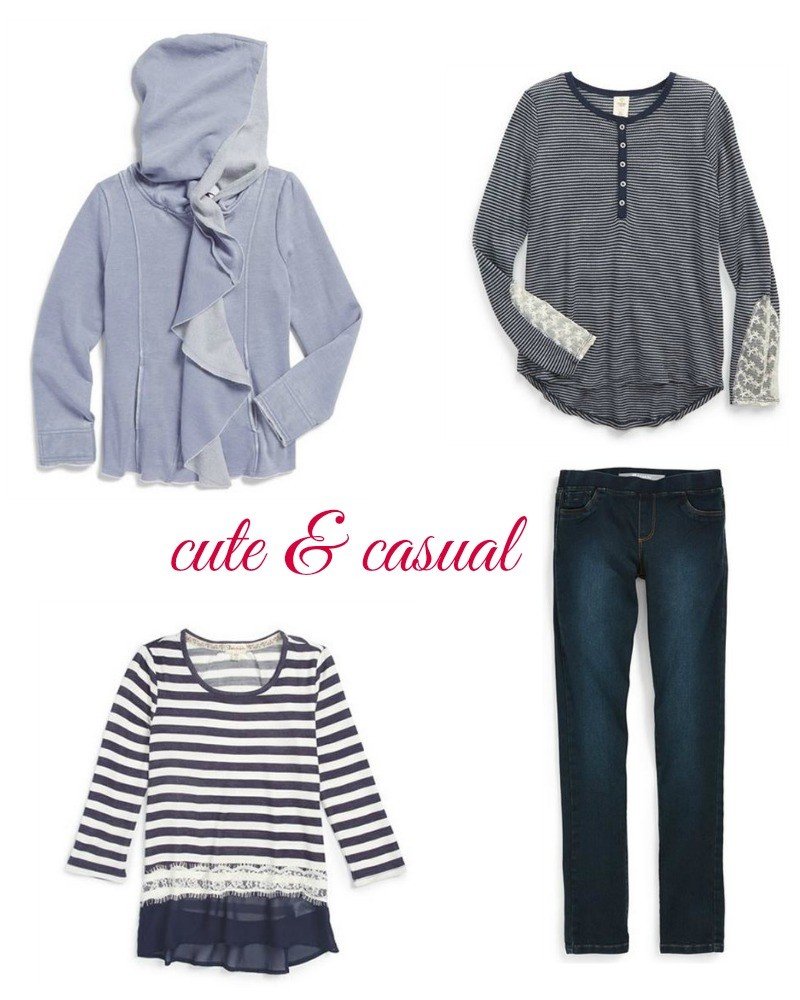 The black cardigan my daughter was wearing also comes in that really pretty heather blue. It's a bit more of a casual look and would be great for school everyday. She would be wearing the above looks with her Converse! I can count on that.
Shop This Look

We are still in 90 degree temps over here, but one day it will be cold again. I rounded up some cute cold weather options below as well as some cute pieces for the active little one.
Cold Weather Looks

The Active Girl

And I can't live out the moms! I had to show you some of the cute Fall finds that I am loving lately. All great additions to the Fall wardrobe.
Finds Under $50

I hope you all enjoy your day. I am off to have coffee with a dear friend and plan out our year as the room-moms. I love being a part of the second grade classroom. The children are crazy cute and so innocent. Always puts a smile on my face.
Proud to partner with Nordstom on this post. Affiliate links used.