I love warming things up during October and November. It's the perfect time to add in cozy colors and textures and pillow covers are an easy way to do that. Today I am sharing a few from one of my favorite shops plus a few splurge designs as well.
BEAUTIFUL FALL PILLOWS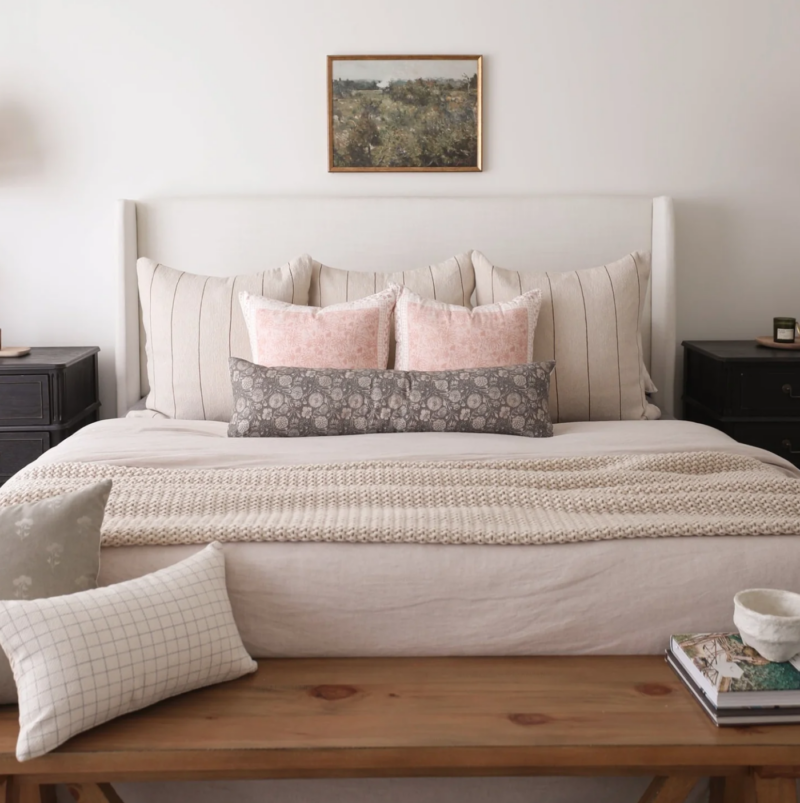 As soon as I saw this image, I knew those striped pillows would be beautiful for fall. So much texture and warmth. By the way, you can by this entire set of covers for your bed right here (love that the guess work is done as far as mixing patterns). And side note, we this blanket in our guest room and it's the best. It's soft and warm and looks so good at the foot of the bed.
CLASSIC STRIPE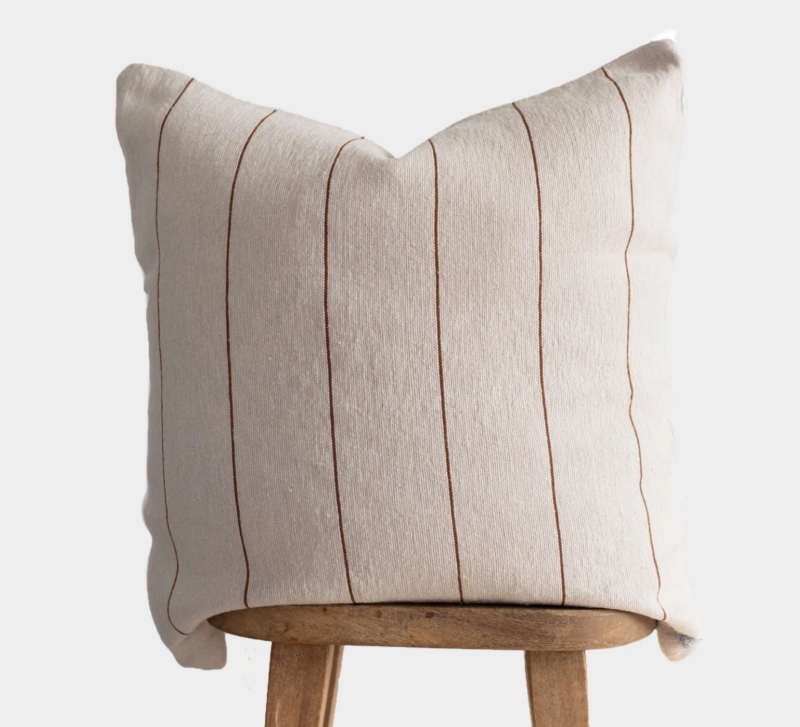 These are so good, my friends. The Wren Brown Stripe is gorgeous in person. The fabric is textured and is ideal for Fall.
This pretty cranberry color is $22 which is a wonderful price. It looks so high end and pairs well with the striped fabric.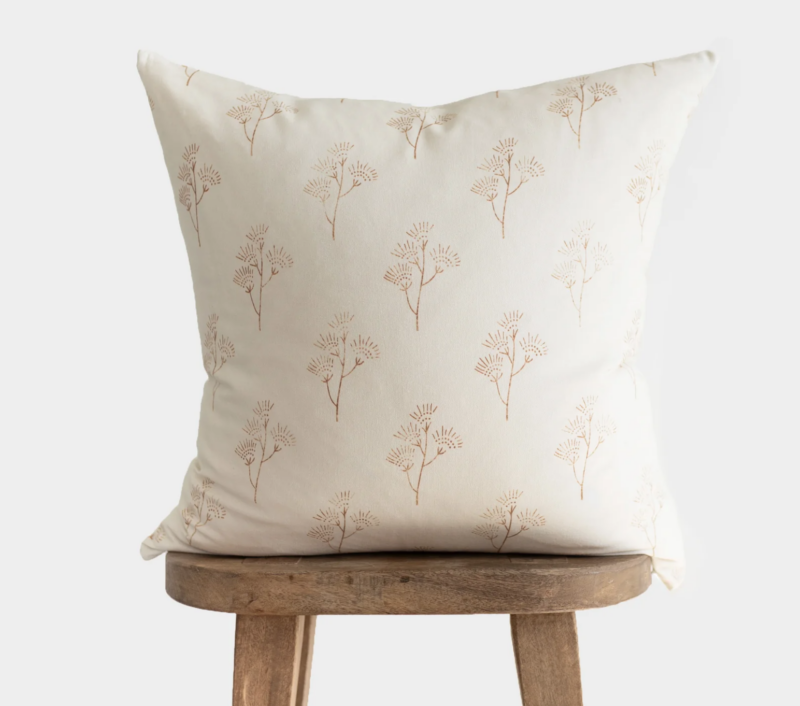 This pretty floral pillow cover is a best seller and I can see why. It is also $22 and is so lovely.
This is beautiful. So close to a higher end version that is far more. These always sell out quickly.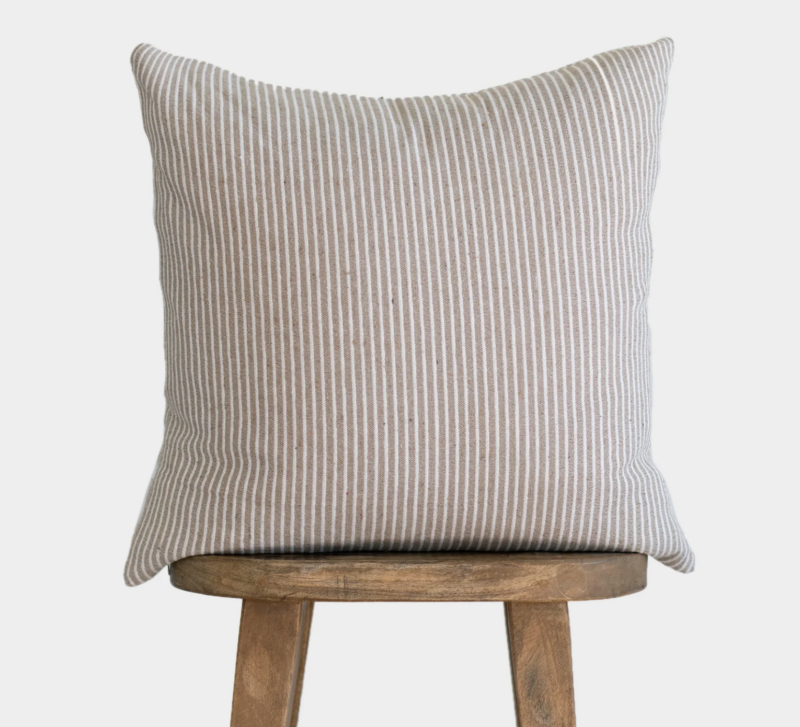 Stripes always work. And a nice small stripe like this looks great next to a floral print. This is neutral enough to go with pretty much anything.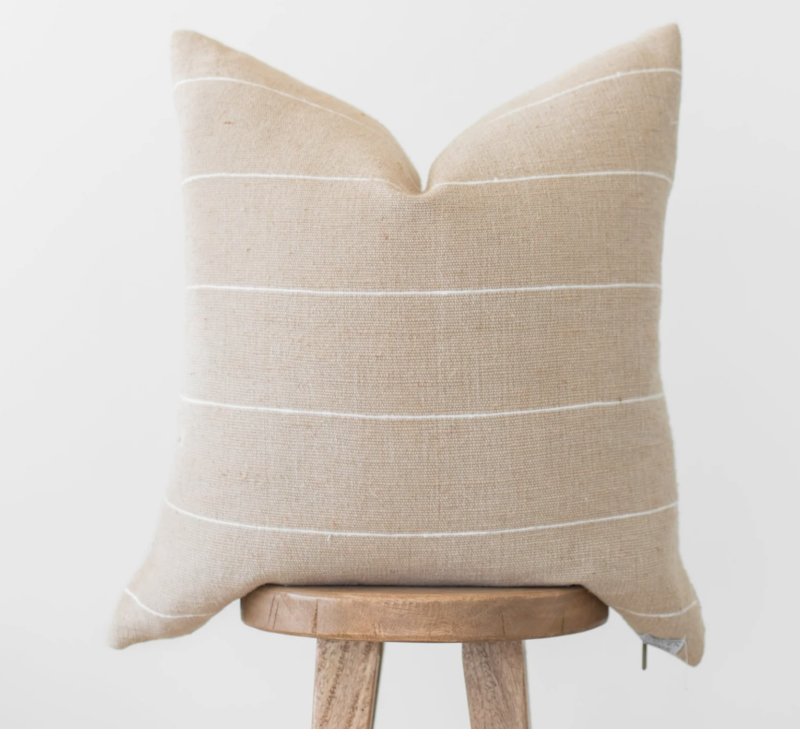 This is the other stripe pillow cover I ordered. It's a pretty warm caramel color. It's a nice option if you are going for this look (which is $118).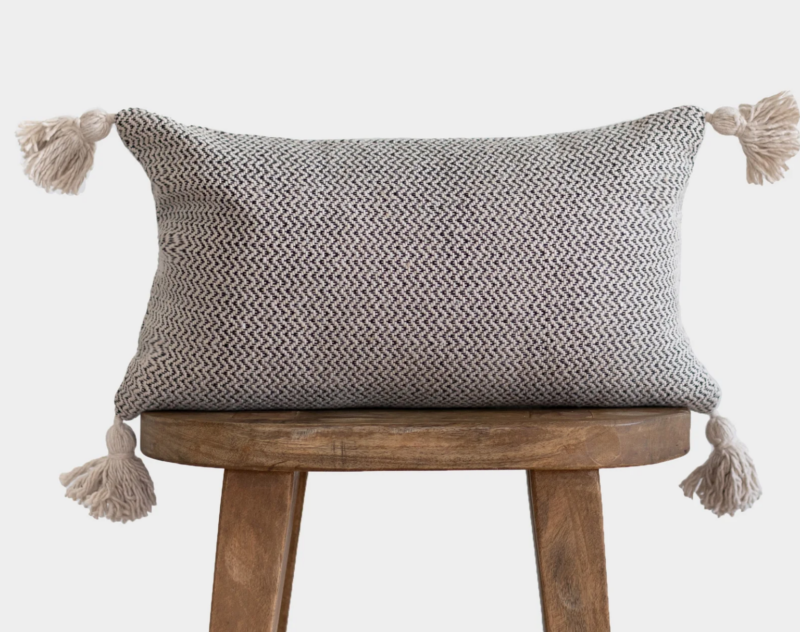 Sooooo good. The texture, the woven material . . . this is a great pillow cover, my friends.
IF YOU WANT TO SPLURGE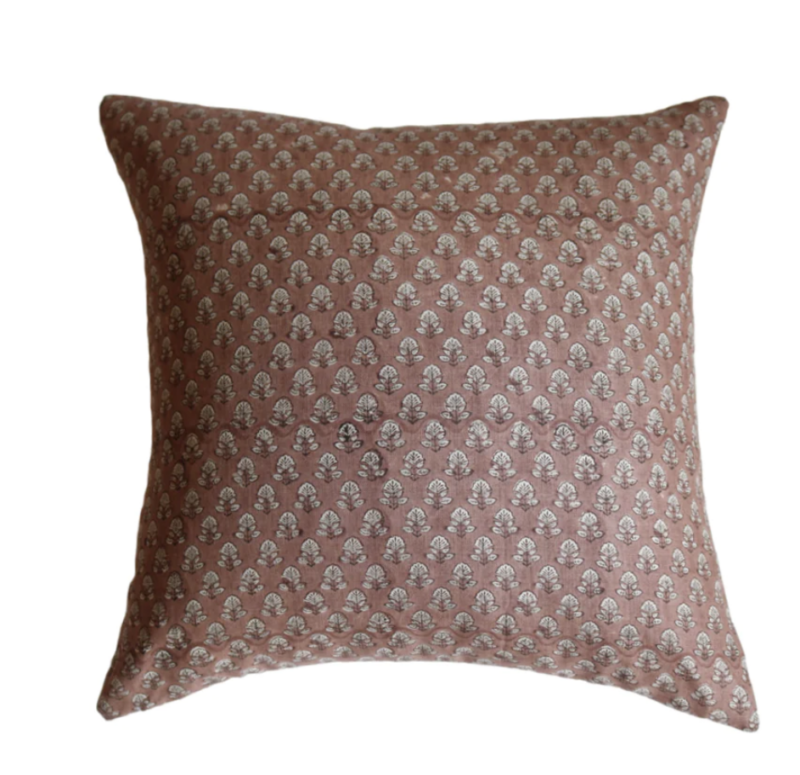 This was definitely a splurge (we have the 14″ x 20″) on our sofa. I love the colors and keep this on the sofa year round (to me these are like artwork for the room).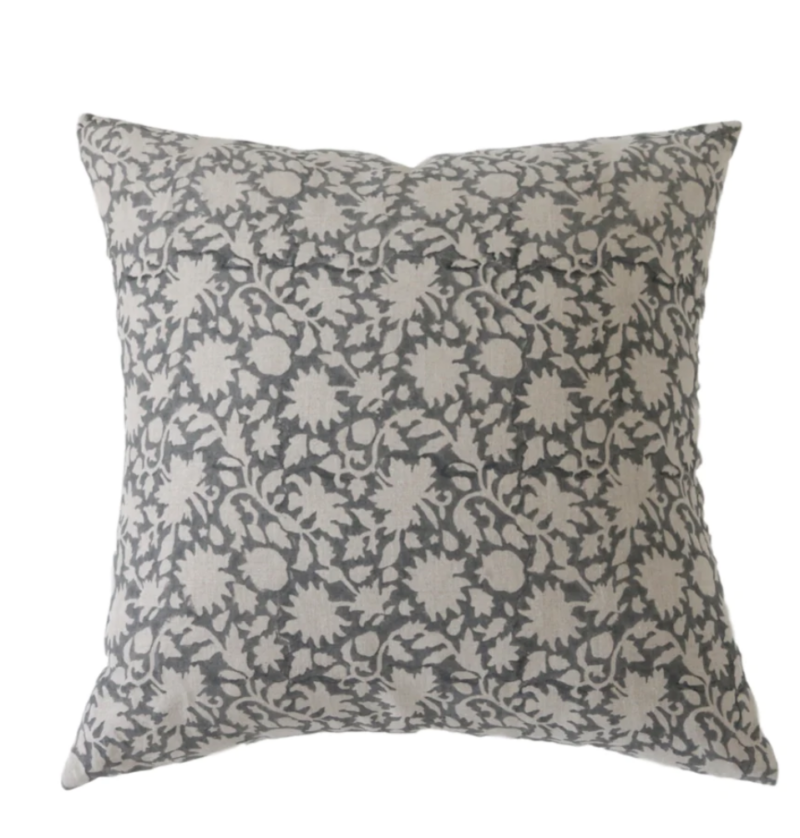 This is another high end pillow cover that is classic and beautiful. I've known Danielle Oakey for years and have loved watching her business grow. She carries such pretty designs.
IF YOU WANT TO SAVE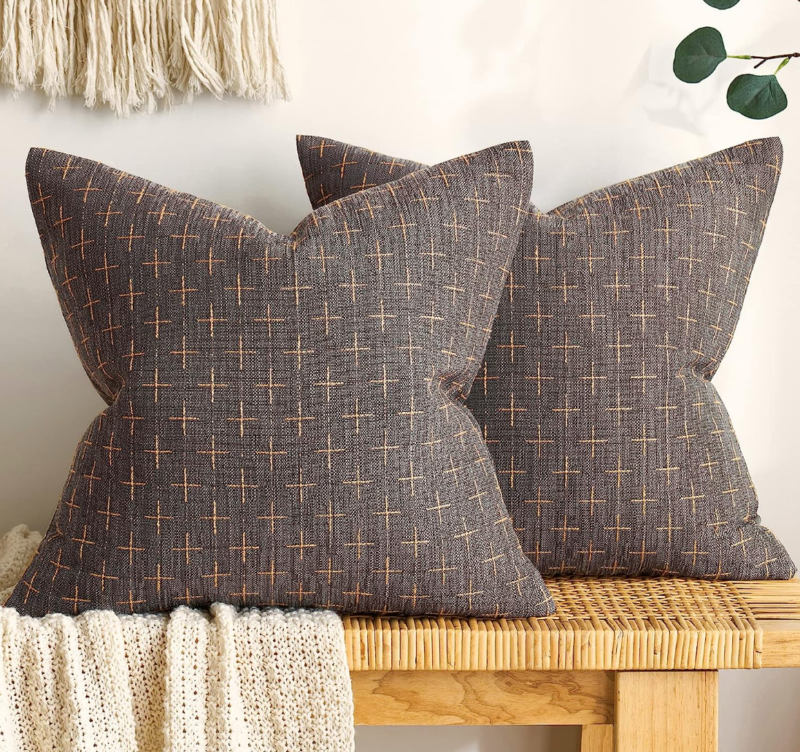 I spotted these on Amazon. Two pillow covers for $18. They definitely add a nice warmth and texture (I have not seen them in person).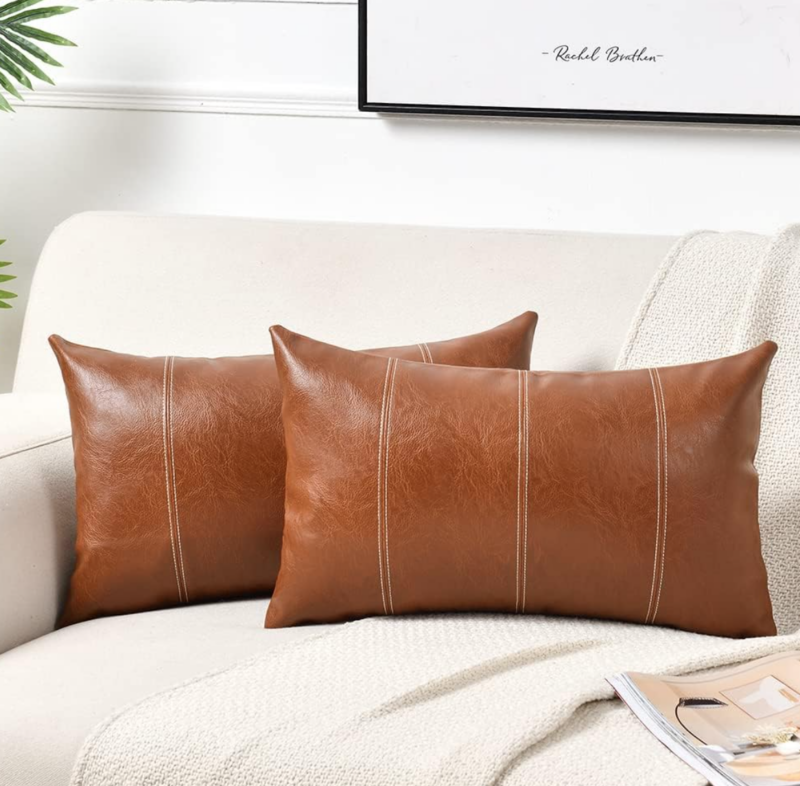 I also thought these faux leather covers could add a nice masculine touch to a space. Great reviews and two covers for $22.
PILLOW INSERT OPTIONS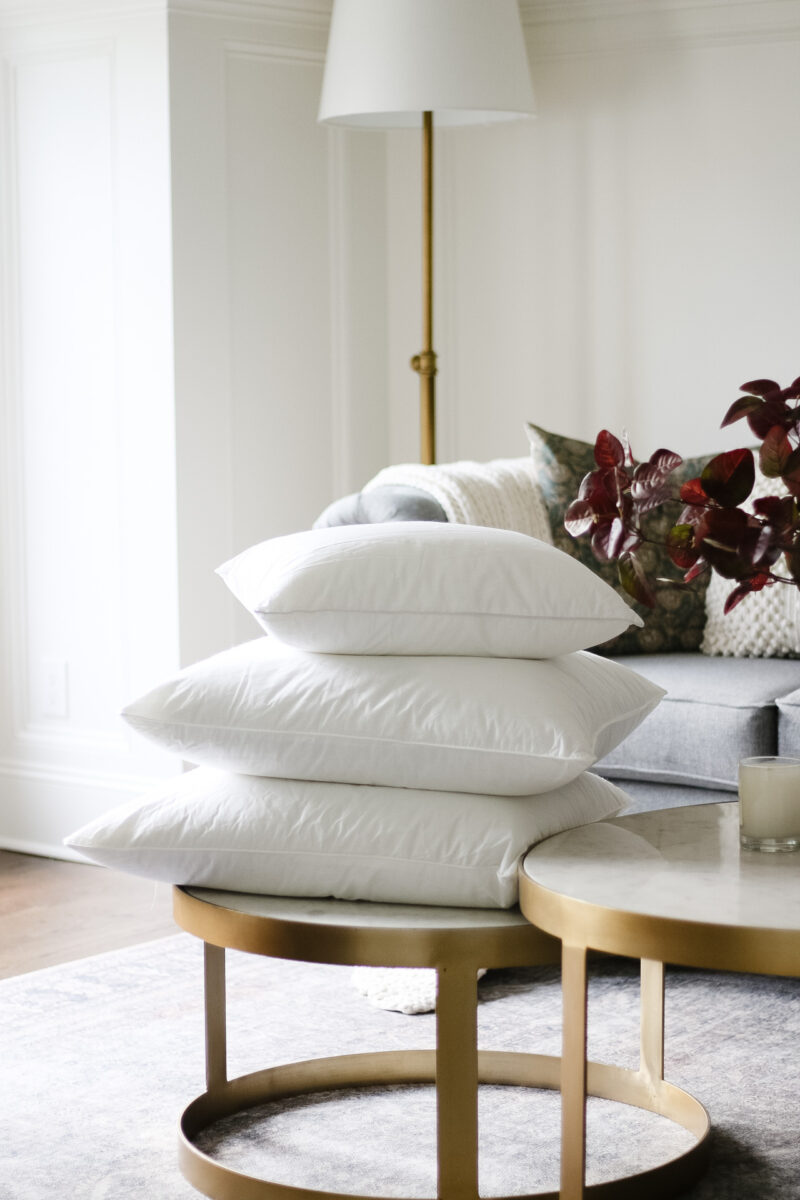 If you are in need of inserts, these are wonderful. Great quality and the pillows look fantastic. Unlike other inserts, you DO NOT need to go up a size. If you purchase a 22″ pillow cover, you will want to purchase the 22″ pillow insert. They are made to fit the pillow covers perfectly. I have also had great luck with these inserts – but with these I order 2″ larger than the cover.
DON'T FORGET TO STEAM THEM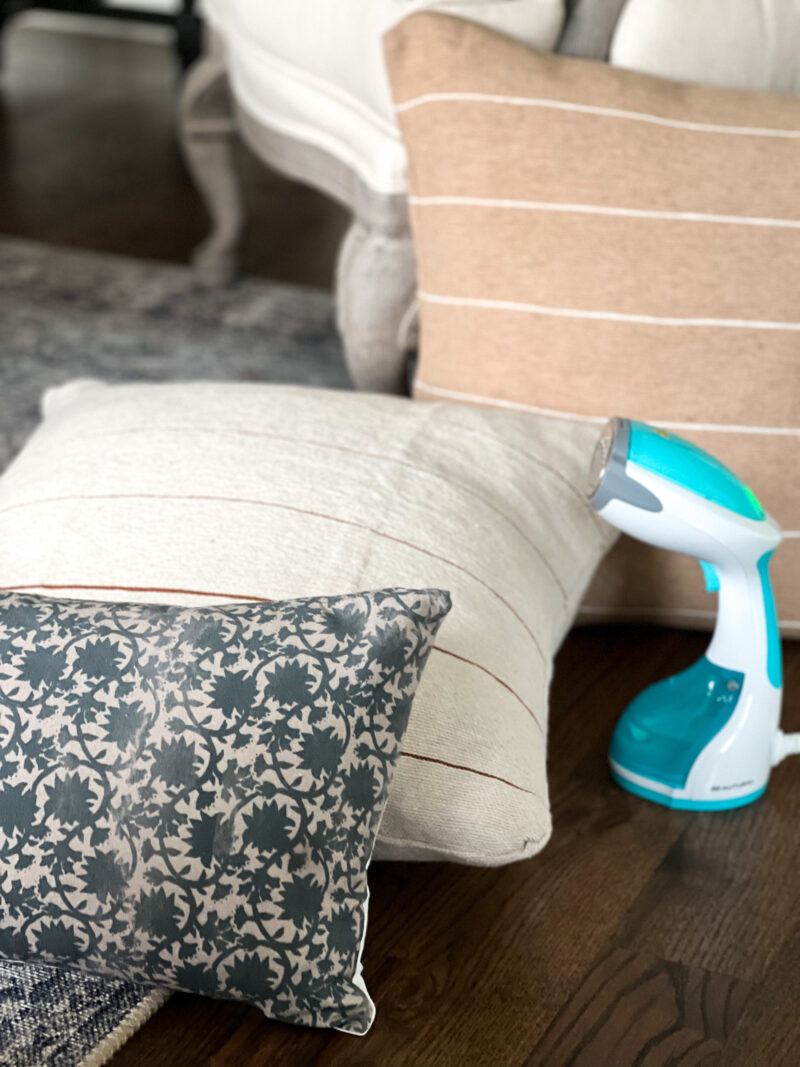 Anytime you buy something online, it's a good idea to steam out any wrinkles. I put the covers on and then it took just a few seconds to remove any fold lines from shipping. This steamer is one of our hardest working gadgets in our home. Love it.
SNEAK PEEK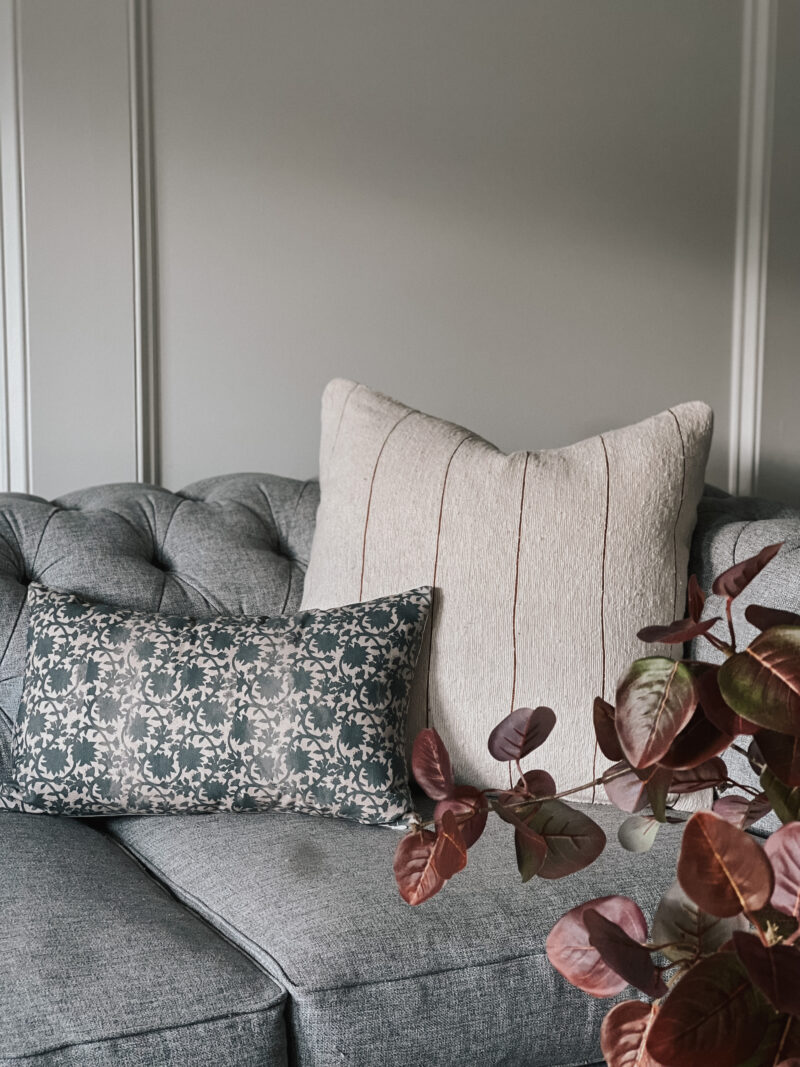 I can't wait to share more of this space but we have intense cloud cover and so the room is too dark to photograph. I've tried and the colors aren't represented well. Stay tuned as I think we have sunshine around the corner.
While I am not big on swapping out much of my decor seasonally, I do find that pillows, faux stems, and cozy throws go a long way in creating a really warm and wonderful fall feel.
*In case you missed it, I shared some holiday looks for less this week.