I am excited to partner with Walmart and share some really cute finds that are all under $50. And each one is something I've already worn multiple times which means they are keepers. With Christmas around the corner we have been talking about procrastination over on my Instagram post. Where do you fall when it comes to that? I am the queen of procrastination but I just like to think that I do my best work under pressure. At least that is what I tell myself.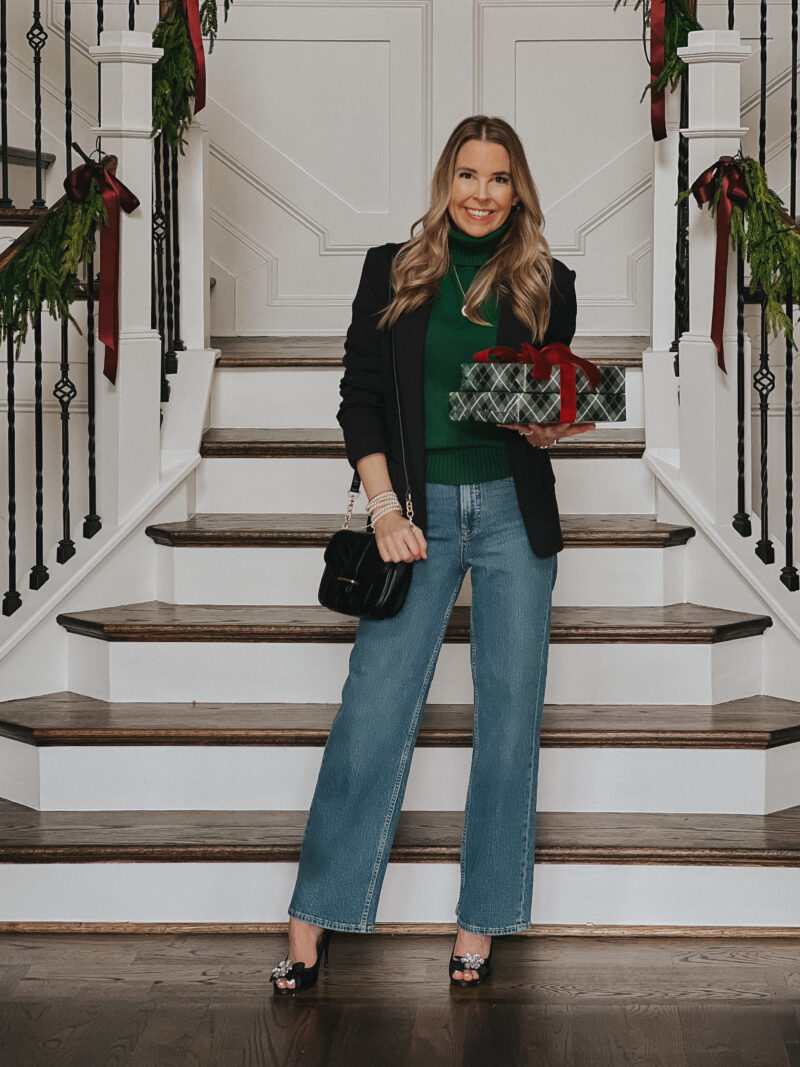 I'm smitten with this cotton blazer $45. It's beyond soft, flattering and such a good buy. It also falls really nicely. It comes in a couple of other colors but I sure love the look of a classic black blazer. The jeans are incredible. In fact my daughter has already taken them from me which means I may need another pair. They are $34 and such a great wide leg jean. Highly recommend. This color is called Medium Indigo.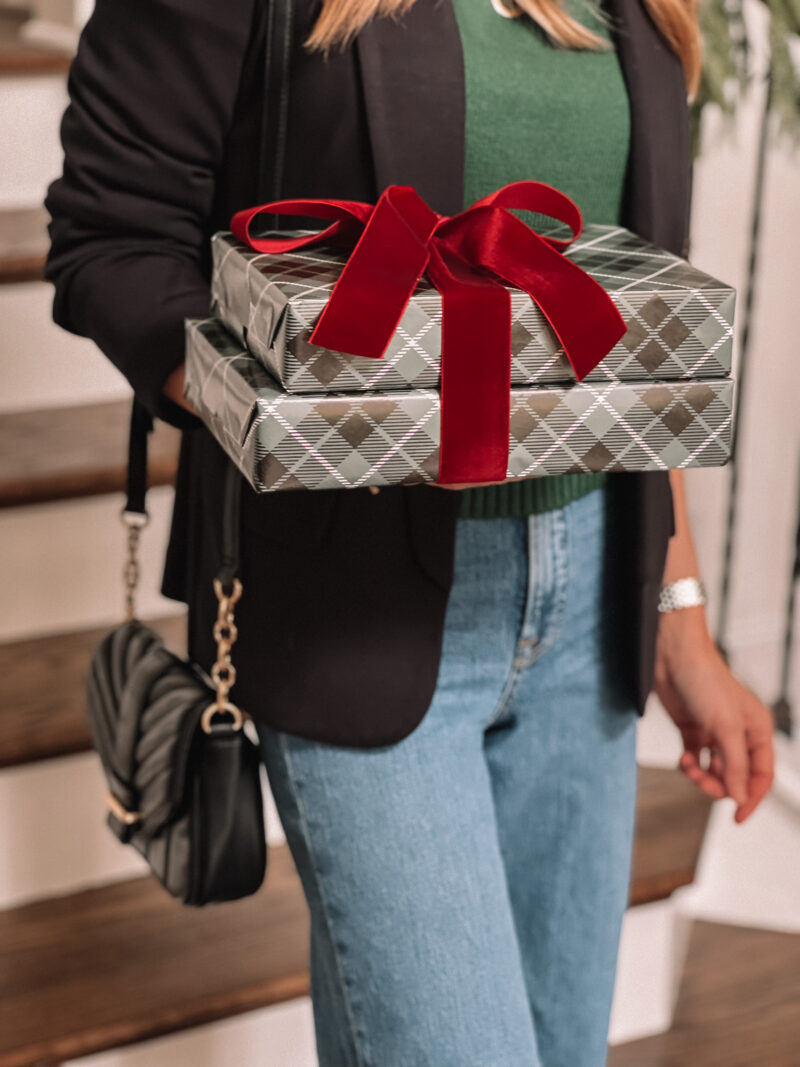 When it comes to wrapping gifts do you wrap as you go or do it all in one day? For as long as I can remember, I am a December 23rd wrapper. I like to do it all at once which can be back breaking but just works for me. I crank up the music and get to it. As of now, these two gifts are the only ones I have wrapped. I dream about being the girl that has them all done ahead of time and under the tree but I just don't think I will ever change my ways.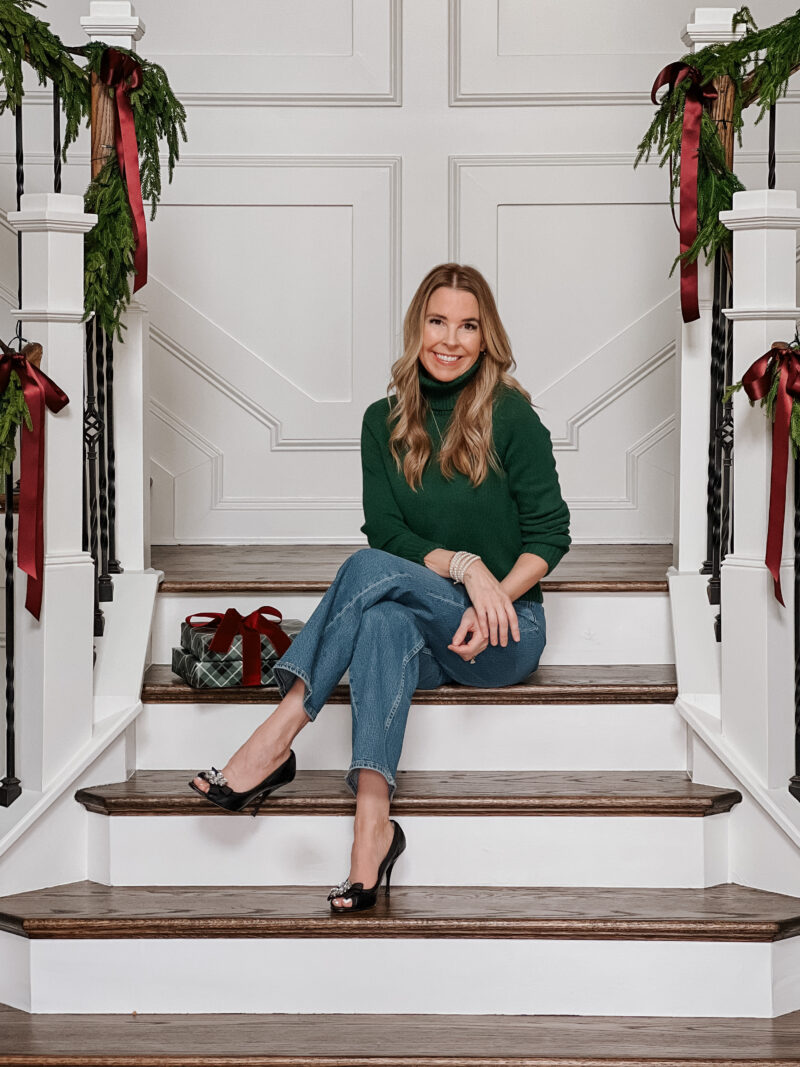 Love this timeless green sweater. Such a perfect color for this time of year. It is now $19. I like that it's darling on it's own or layered under a blazer or jacket. The heels are an oldie but goodie, however these are very similar (also a flat version). I also thought these were really cute. You can attach them to any black heel you already have for the holiday season.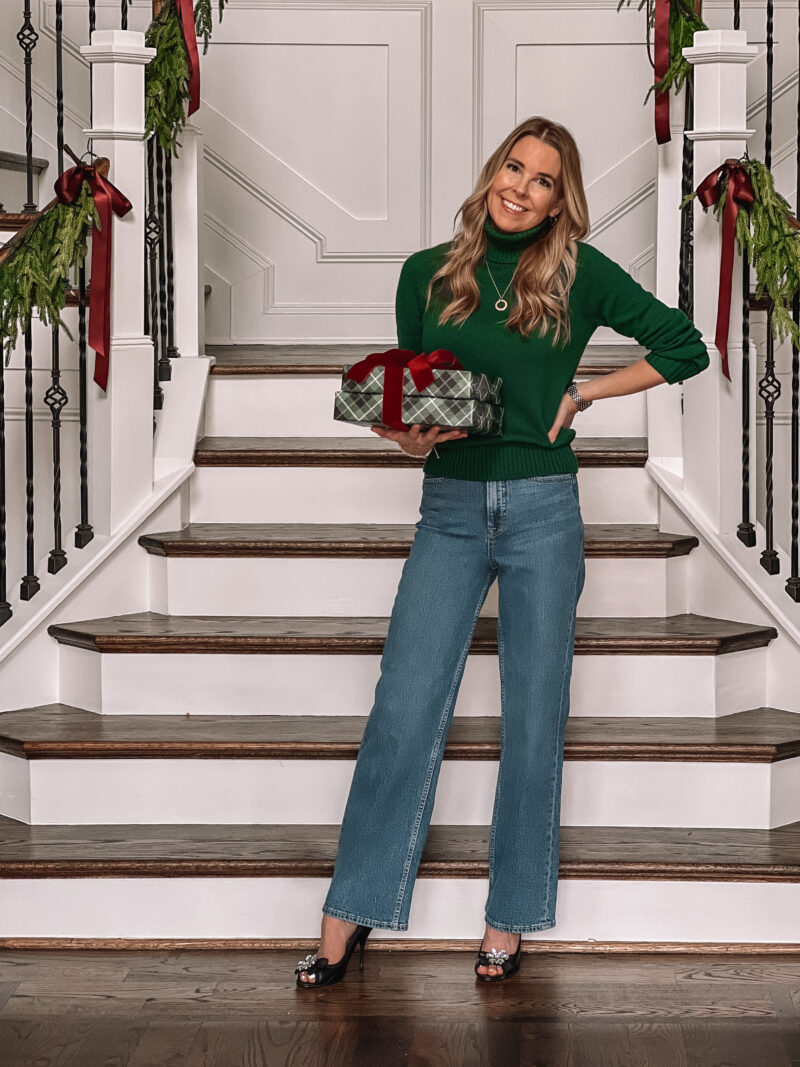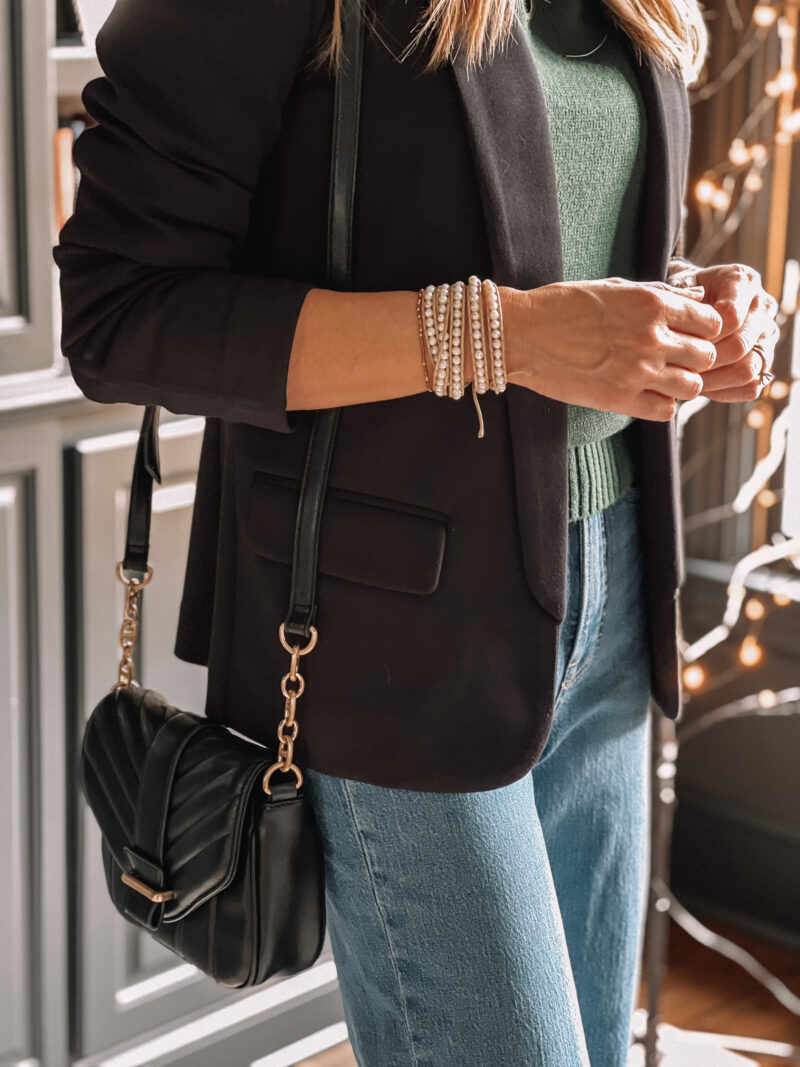 This handbag is so soft in person and looks more expensive than it is (under $30). I've already carried it on two date nights. It's a good one, girls. I like the touch of gold and the buckle detail. I hope these under $50 pieces inspire you for this time of year. They are all really versatile and nice additions to the wardrobe.
Now about that procrastination . . . mama needs to finish shopping. Are you with me? Make it a great day, my friend. And in case you missed it, I shared stocking stuffer ideas yesterday.
Shop the Post