Good morning. I must begin with a heart-felt request for you all to keep Southern California in your thoughts. It is absolutely devastating to watch the devastation from the wild fires. And so close to Christmas. We are rallying our troops to see how we can best help. I will keep you posted. On a lighter note, I bumped into a reader at Nordstrom yesterday and it made my day. Always so fun to meet you, ladies. Today I am sharing one of my favorite holiday looks. Feminine holiday style is my favorite. Especially when it is so comfortable.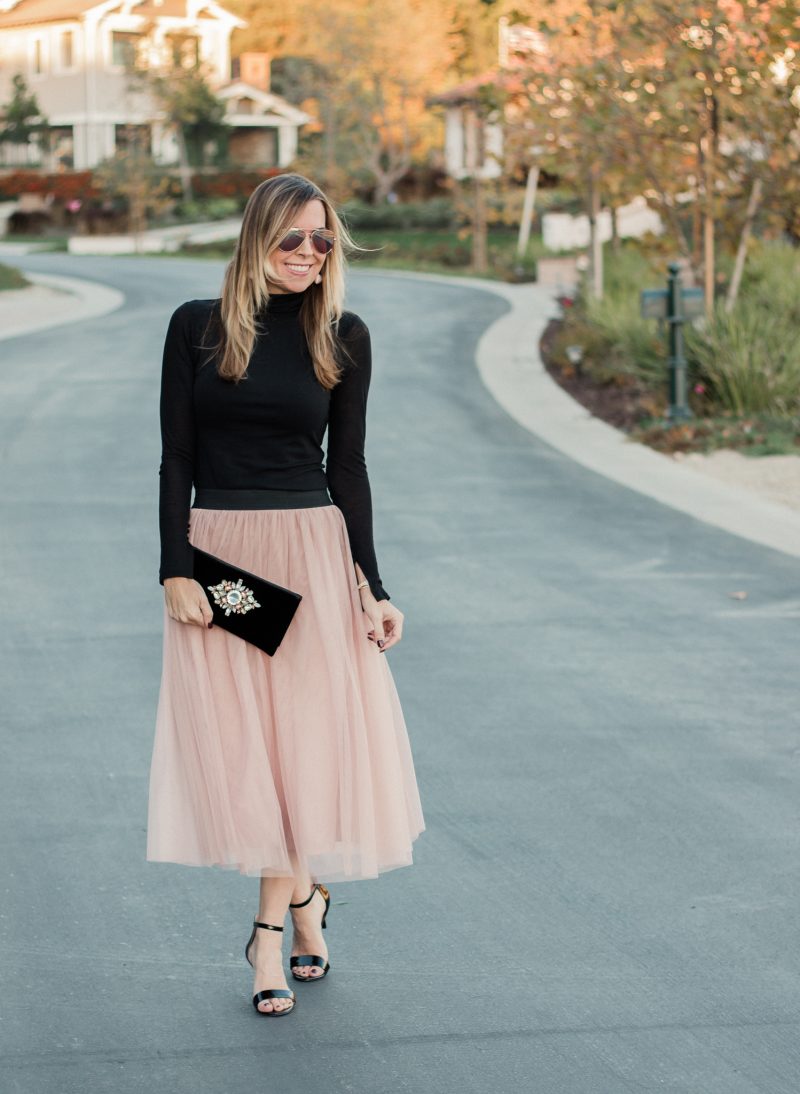 I kept seeing this skirt in store. Every time it caught my eye and I finally decided I would go for it. It also comes in black. It's so much fun to wear. It allows me to channel my inner ballerina and yet feel really sophisticated.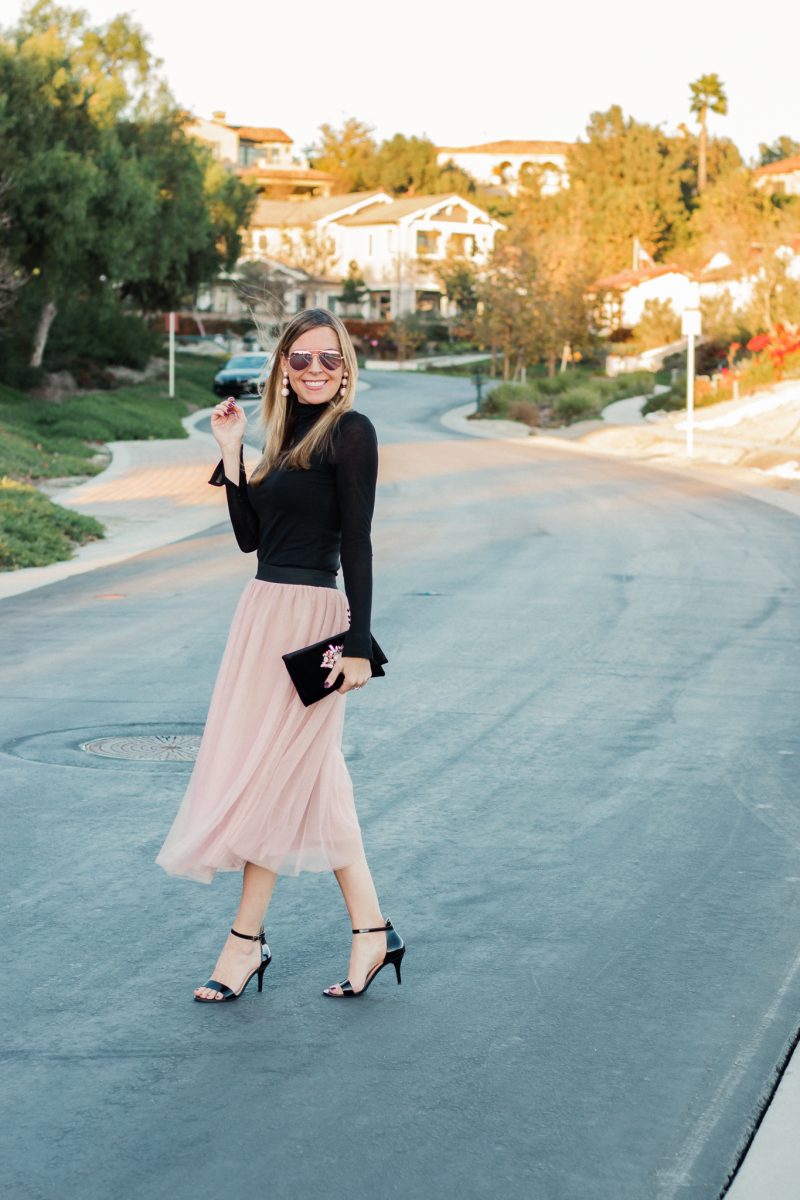 This sweet skirt also comes in black if blush isn't your thing. I do want to chat about the fit. While the wind was blowing in this shot, the skirt does add some fullness to your figure, as any tulle does. But just know that it creates more of a full silhouette. I think that is part of the charm when wearing it with a fitted top.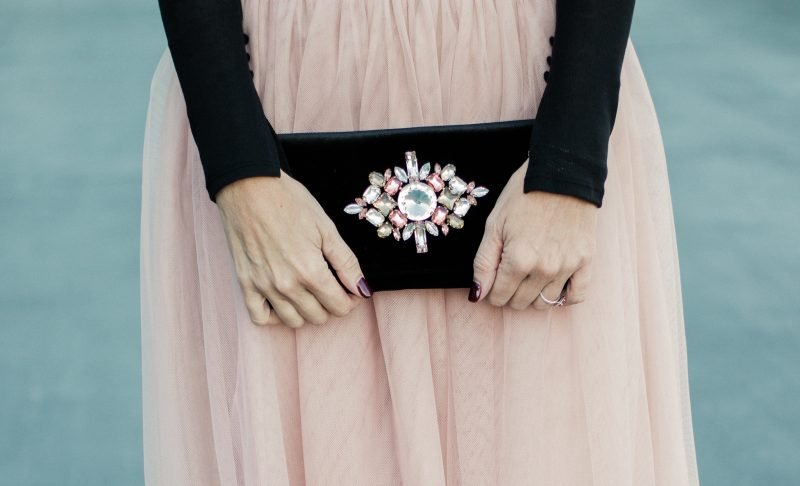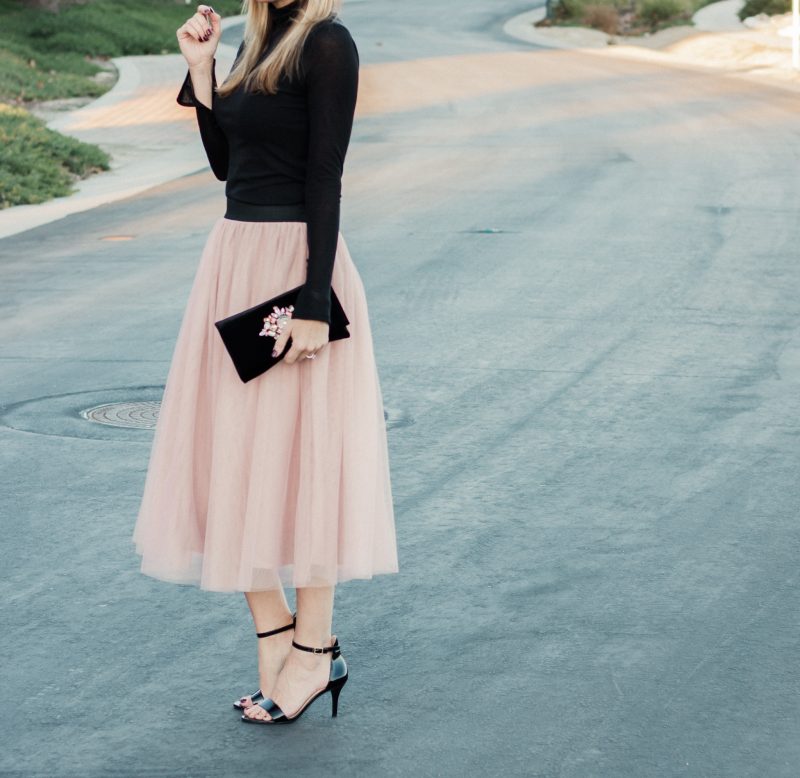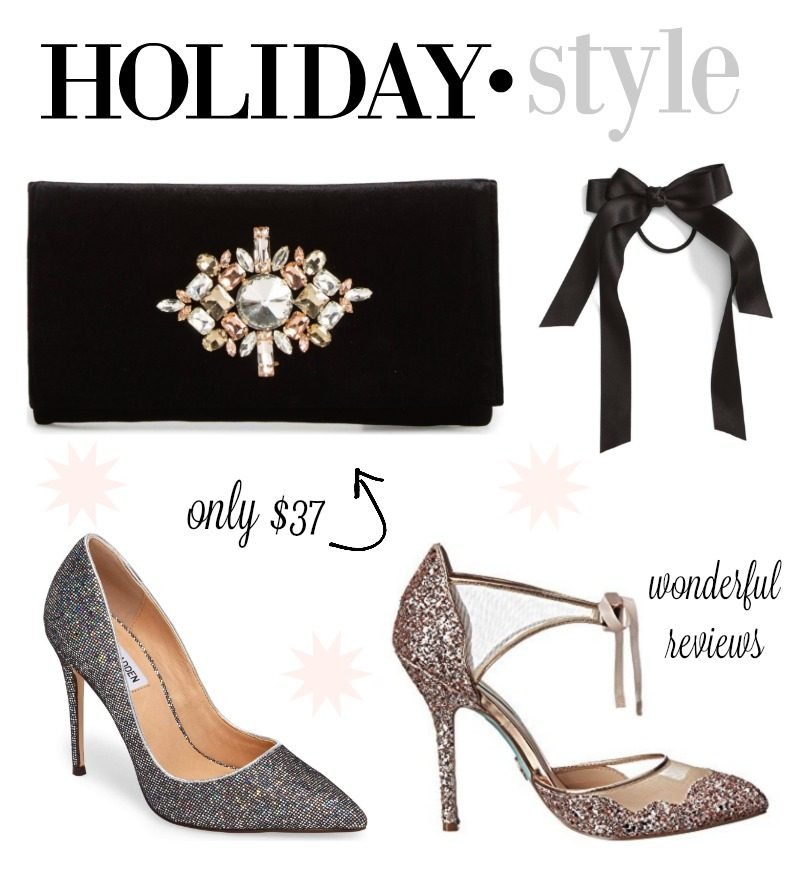 I can't resist a little bit of sparkle. This outfit would be great with a glitter heel. Both of these have received great reviews. My clutch comes in three different colors. This clutch along with the black top are two of my favorite finds this year. No joke. An outfit like this would also work really well with your hair pulled back with a pretty satin bow.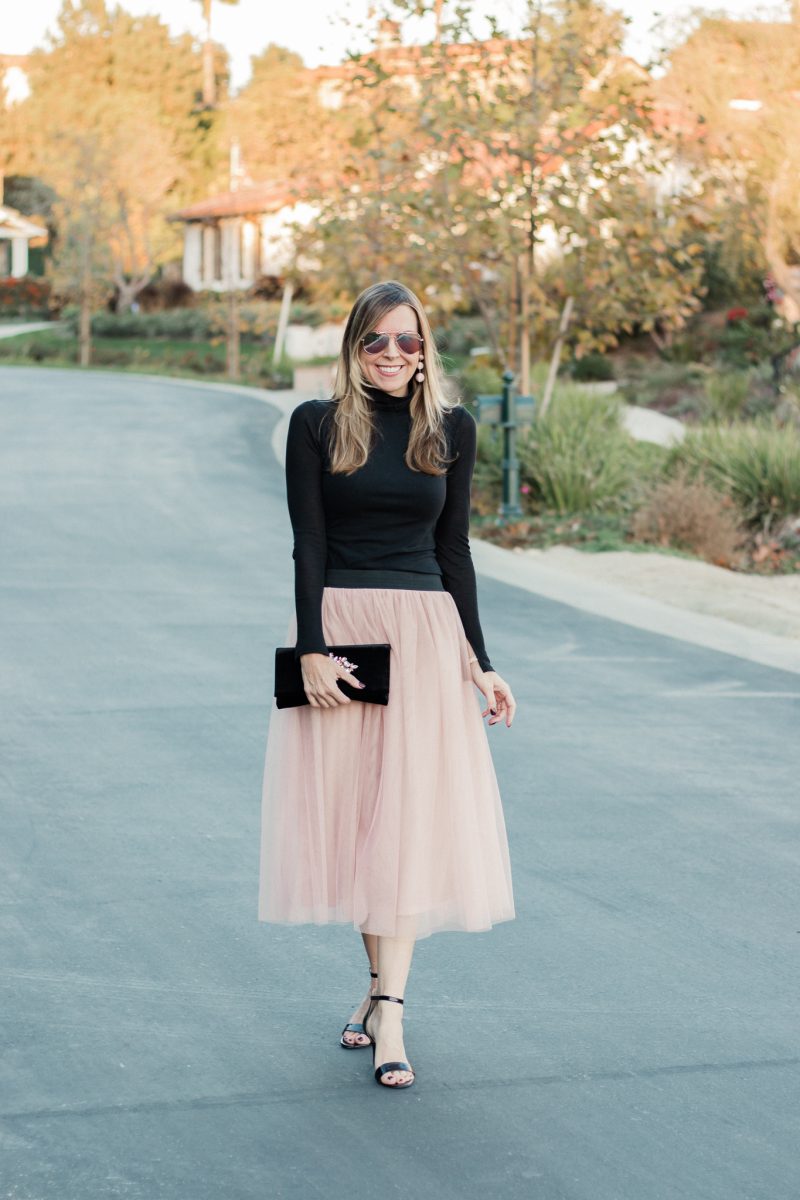 The drop earrings I am wearing are the softest pale pink. A great gift idea. They have a touch of gold on them which makes them perfect for dressing up. They are not heavy on the ear and add a current touch to the classic look. These are the $14 sunnies I chatted about yesterday. Love the rose gold.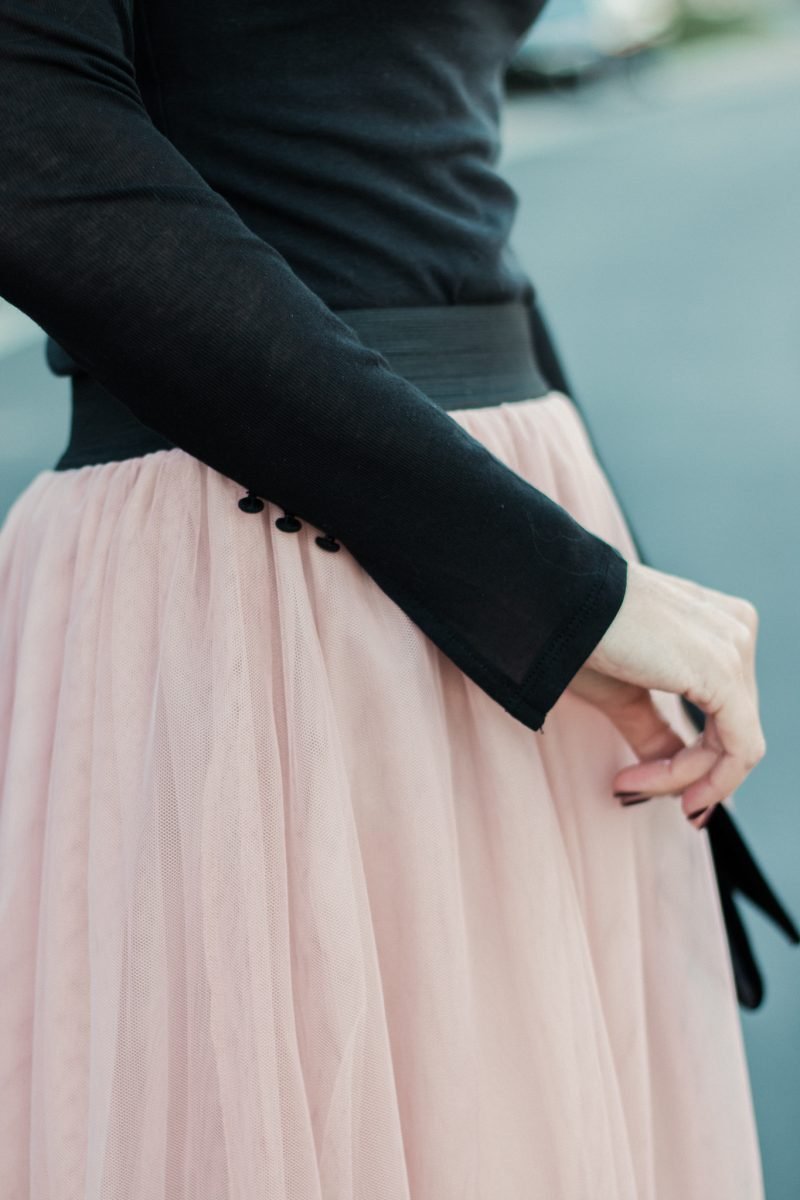 One of the reasons this top makes my top five for the year is the detail on the sleeves. I LOVE it. It takes an ordinary turtleneck (also styled here) and elevates it. The buttons mixed with the cut of the sleeve make it so feminine and flattering. I am wearing a size small.
SPARKLY AND FUN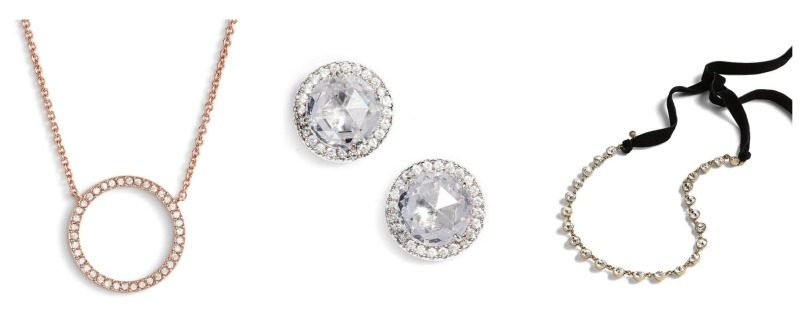 These three pretty baubles are so elegant for this time of year. And they never go out of style. All three would be really wonderful gifts for someone special in your life. My husband gave me a similar necklace to this one years ago and it's one of my most treasured pieces.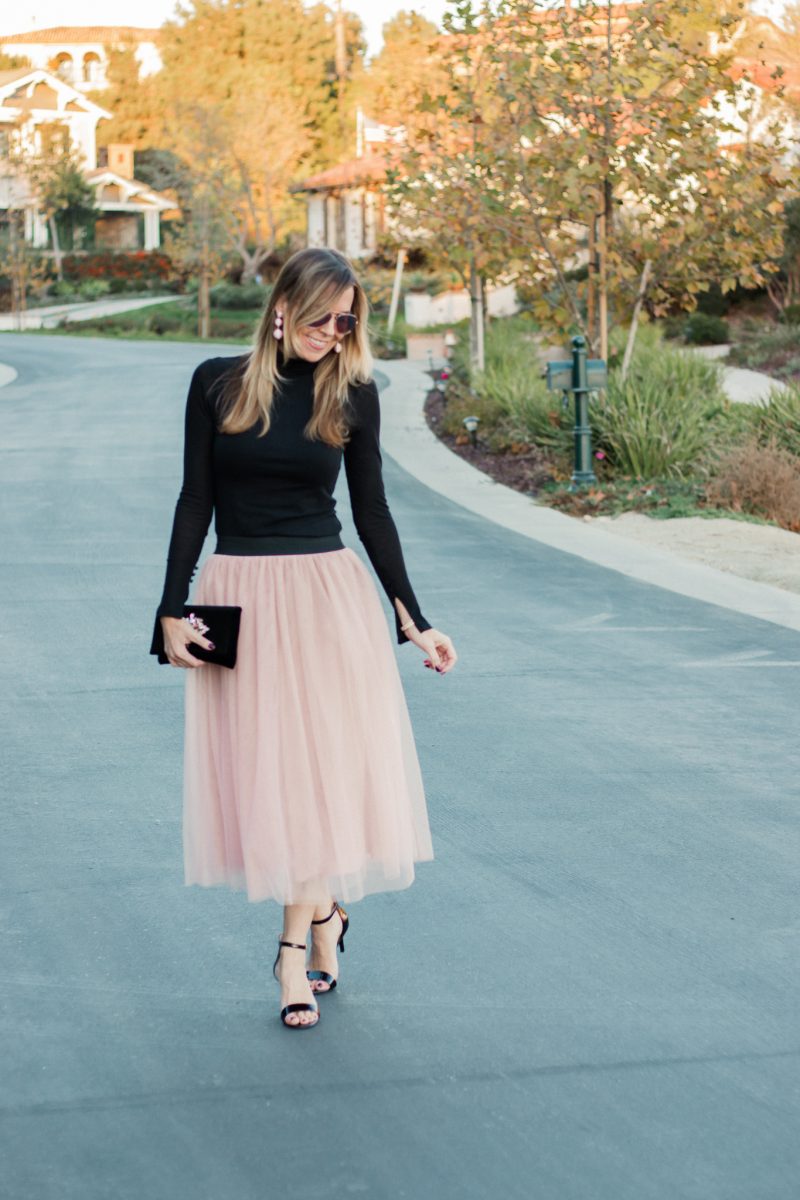 top  | skirt | heel | clutch | earrings  | sun glasses $14
You can see how I styled this top more casually in this post.  Wishing you all a really nice day. I am ready to be productive and get some things knocked off of my to-do list. xo