Moving into a new home takes time. We are still unpacking boxes here and there and planning out our spaces. My dad always taught us to live in a home for a while and let it tell you what it needs. That's half the fun. We have bare walls and a shortage of furniture but we will get there. I will say that decorating a home when things are in short supply is definitely challenging. With the upcoming long weekend I thought I would take on a small DIY project. I ordered a console table for the guest room but the dimensions are too small. Rather than return it, I've tried it out in other spots in the house and it's perfect for our hallway.
TIME FOR A DIY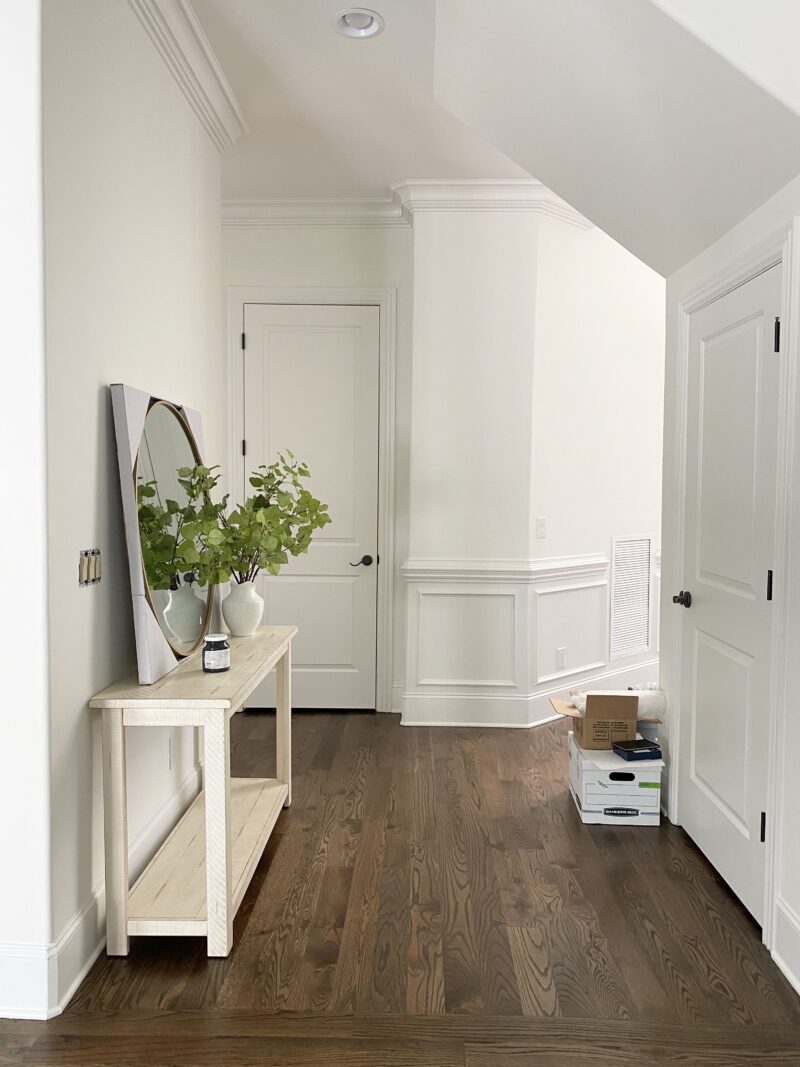 I've been searching for a table to go here so when this one fit perfectly I was thrilled. I just don't like the color here. I'm picturing this with the round mirror above and seasonal decor. It will be a fun spot to switch up from time to time.
THE PLAN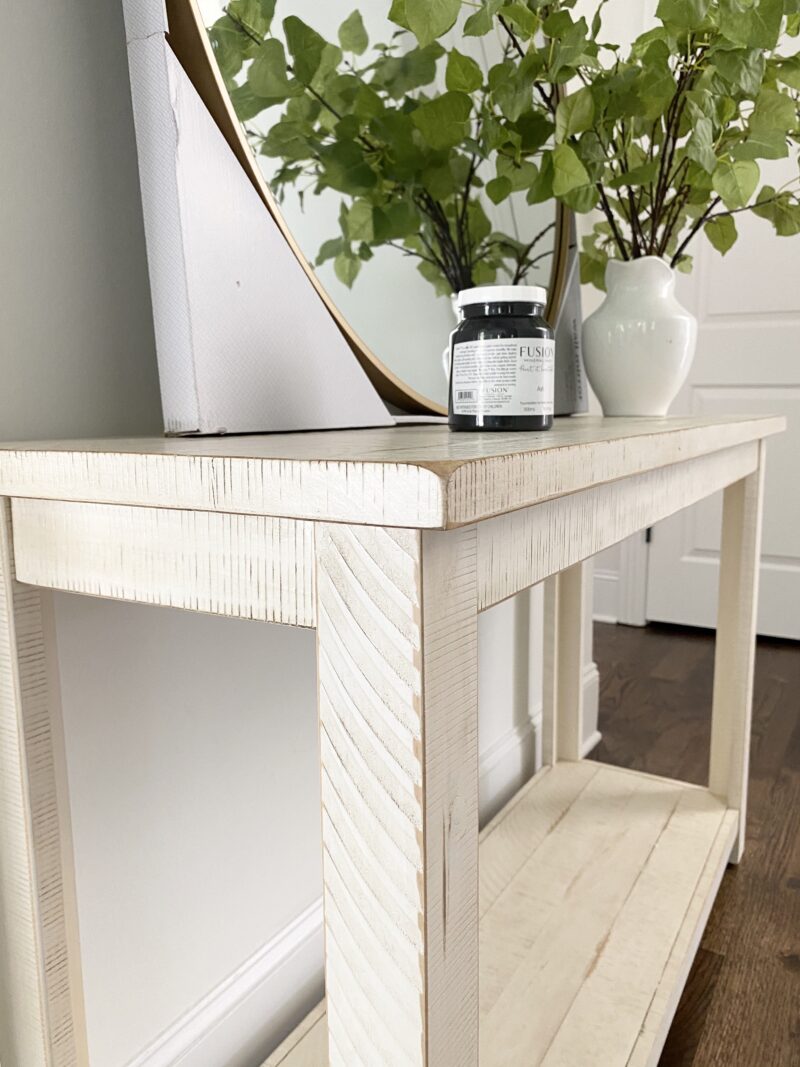 The piece is well made and built of solid pine. I like the shape and clean lines. While pretty, the aged look doesn't go with the more formal feel I am hoping for.
*Last time I checked it was out of stock, but if you are interested the website will email you when it comes back. It's a great solid piece.
FUSION PAINT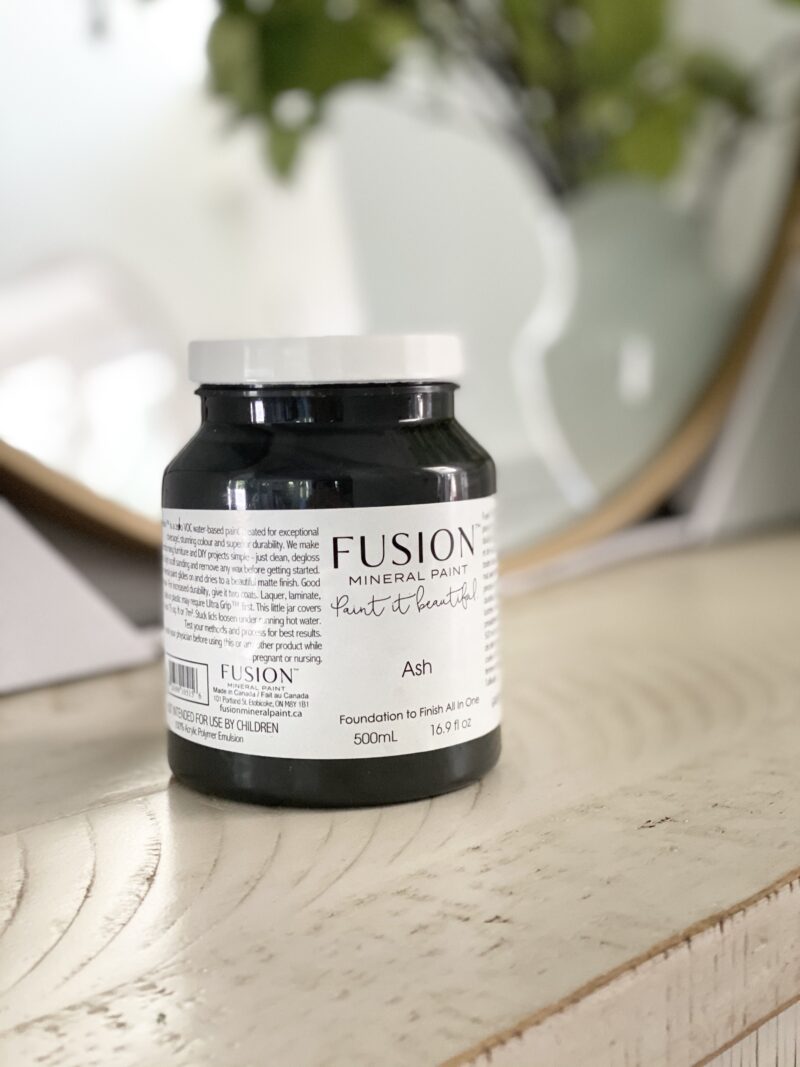 This paint came with us from California because I never got to the project I originally bought it for. No big surprise, there. But I'm excited to give this piece a more dramatic feel. I think the ash color will go well with the floors and the brass mirror. Have you used Fusion Mineral Paint before? There are zero VOCs and it goes on really easily.
UPDATE: The Ash color looked too navy for me. I am going to do one coat of Coal Black on top. Major bummer, though. If you are wanting a pure black go for Coal Black.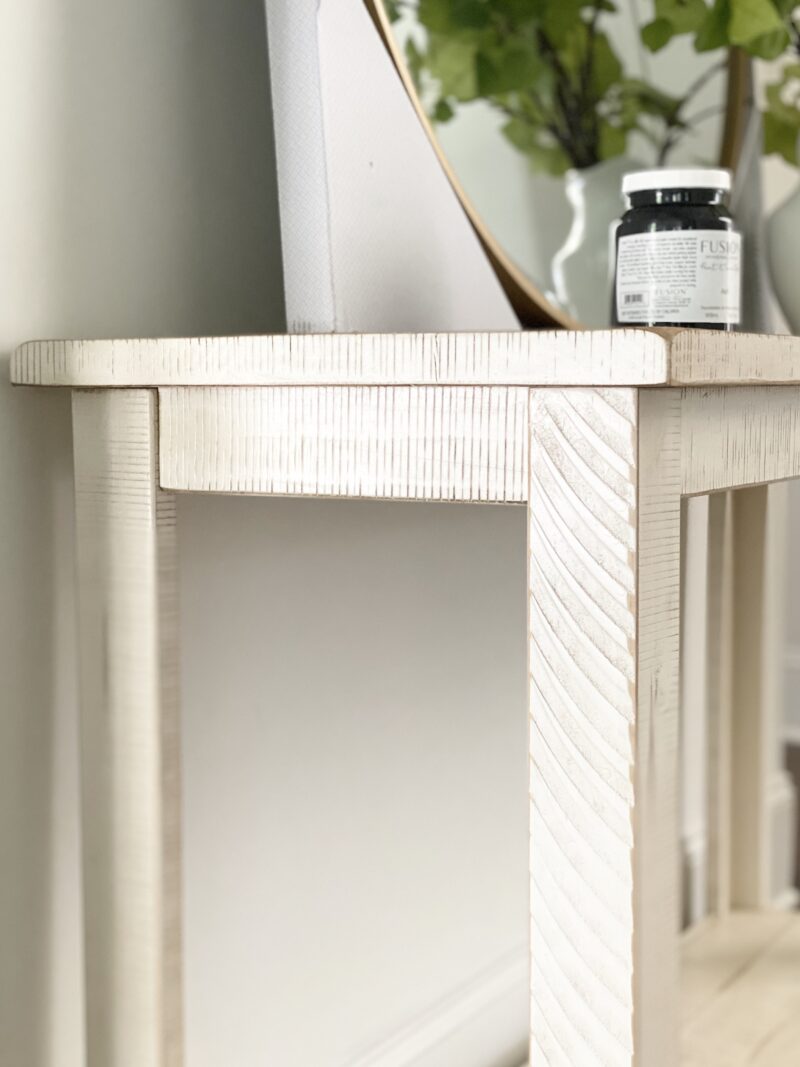 The surface of the console table is definitely a bit uneven so send all the tips you have. I'll be sanding and then praying.
HOW DOES THIS FIT IN?
For context, this area is right off of our kitchen and family room (the double doors are our pantry). Our walls and trim are painted Alabaster by Sherwin Williams.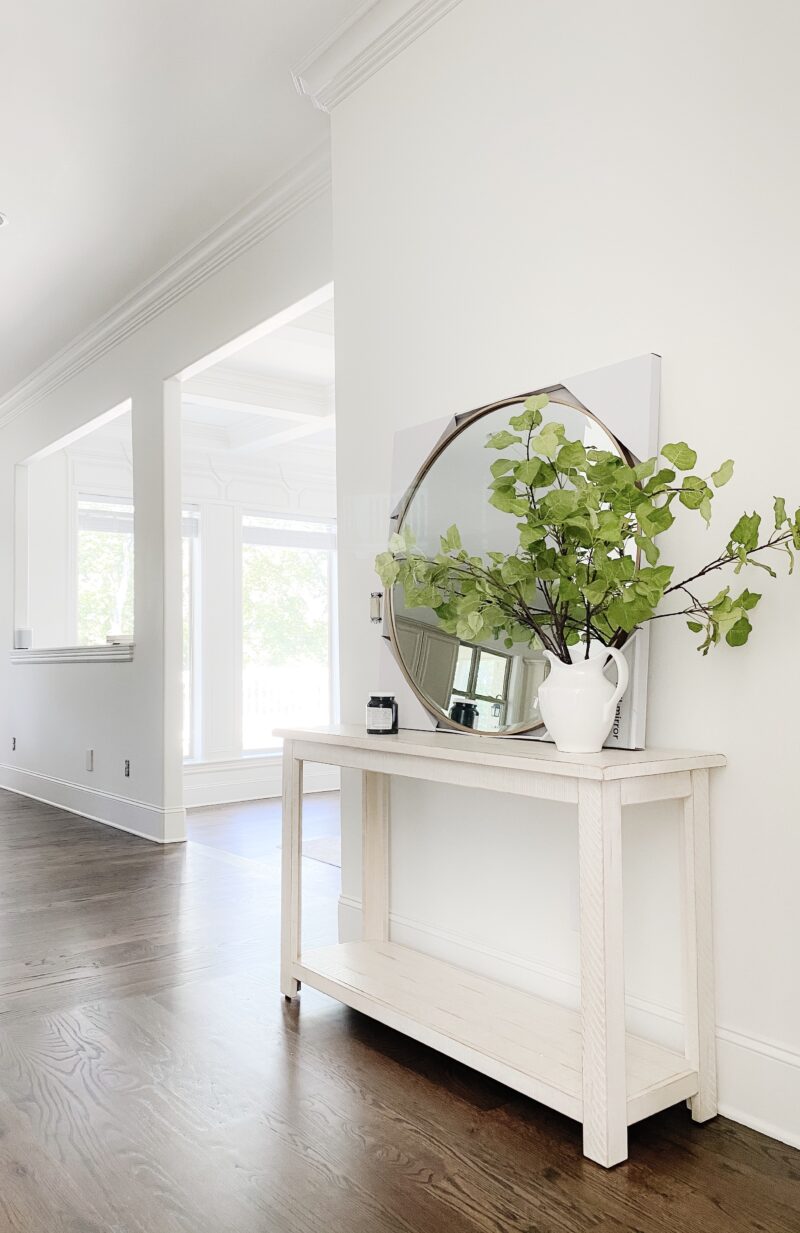 Looking the other way, you see our family room. A couple of you asked if we had planned to take down that wall. Great question. At first it was a thought we toyed with but after living here, we really love the separation. You can still easily see into the family room from the kitchen and the traffic flow is great for entertaining. We like that it keeps the family room feeling cozy and intimate. It also provides a spot to place a pretty piece of furniture on both sides. The second my sister saw the space she told me to keep the wall and I'm so glad we listened to her.
FAMILY ROOM LIGHTING
I did finally make a decision on the family room lighting. While I do love a good ceiling fan in the South, this room never heats up so I am team chandelier for this space. The challenge was finding something large enough for the scale. McGee and Co. is hosting a 15% off event with the code: BYESUMMER. Updating the fireplace will be another project once we decide on what we want.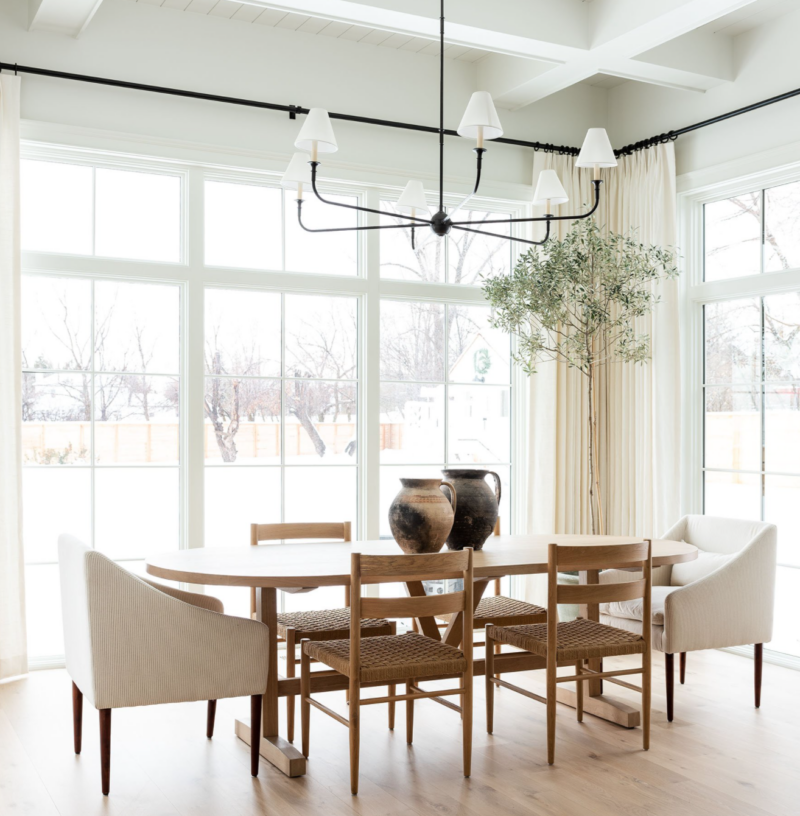 Ever since I saw this McGee family dining room, I haven't been able to get this pretty light out of my head. Definitely a splurge but I think it will really add so much to our family room. While smaller in scale, this one is really quite similar.
Crossing my fingers I can be patient enough to get this first DIY project right. I'm definitely out of practice and sometimes just wanting to get things done quickly gets the best of me. Does that happen to you? Time to crank up some great music and channel my most patient self.
*If you missed the latest Pay This, Not That you can get caught up here.