Good morning. How is everyone doing? Complicated question these days, I know. Thank you for taking a moment our of your day to stop in. It would be great if we could pour a cup of coffee and catch up on the couch, wouldn't it?I'm excited to share the next installation of Pay This, Not That with you. If you like scoring a great deal, then this is the series for you. You can get caught up on past installments at the bottom of today's post.
I love nothing more than finding a great dupe for a more expensive item. While you may notice a difference in quality when you choose not to go high-end, sometimes it doesn't matter at all. Nor would anyone know the difference. And more money left in the bank is always a good thing.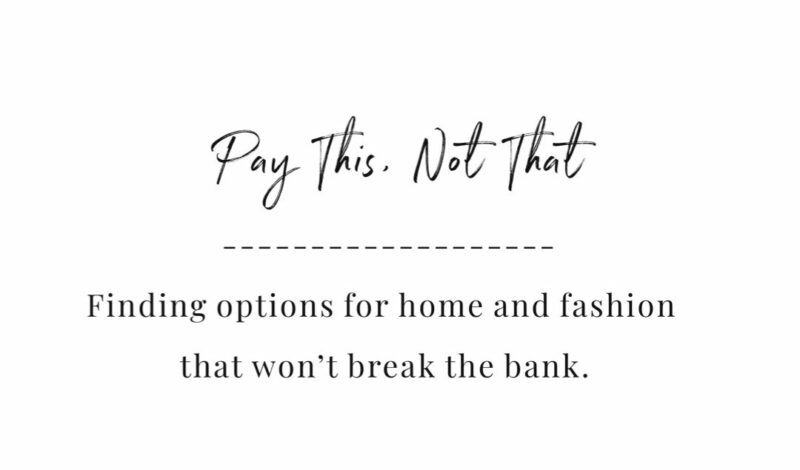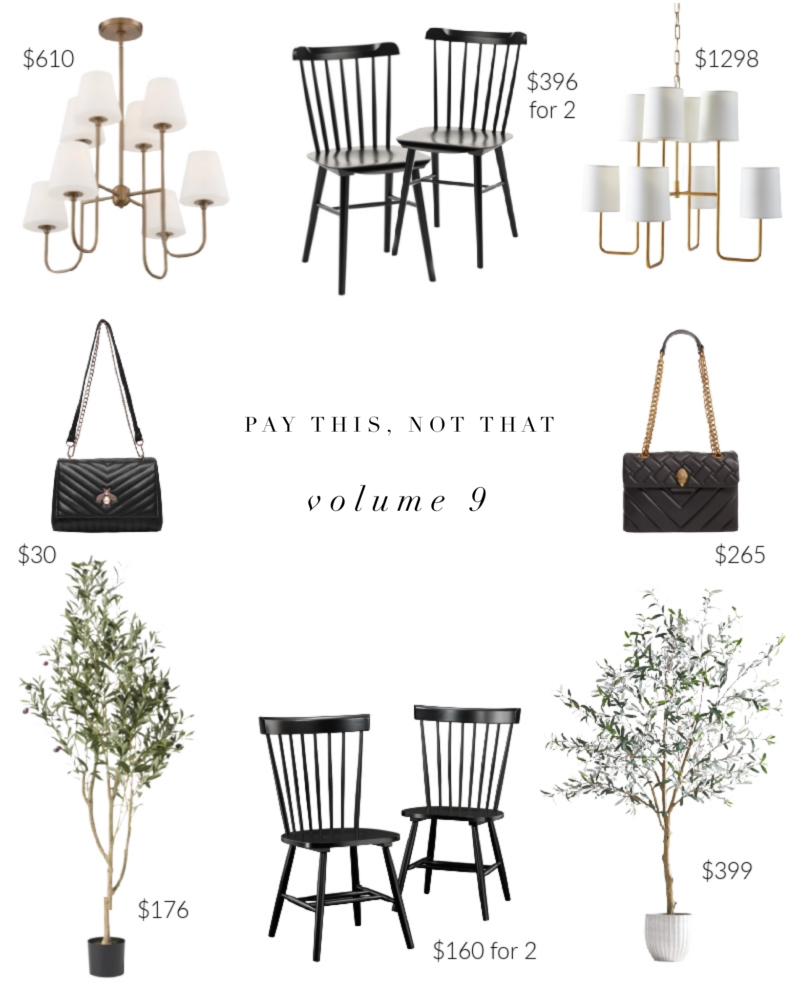 I love nothing more than finding something for less. In fact it brings me great joy to know I am able to keep more in my savings account. My husband loves it, too. I'm excited about these four finds. Each one adds a bit of sophistication to a room or wardrobe.
FAUX OIVE TREES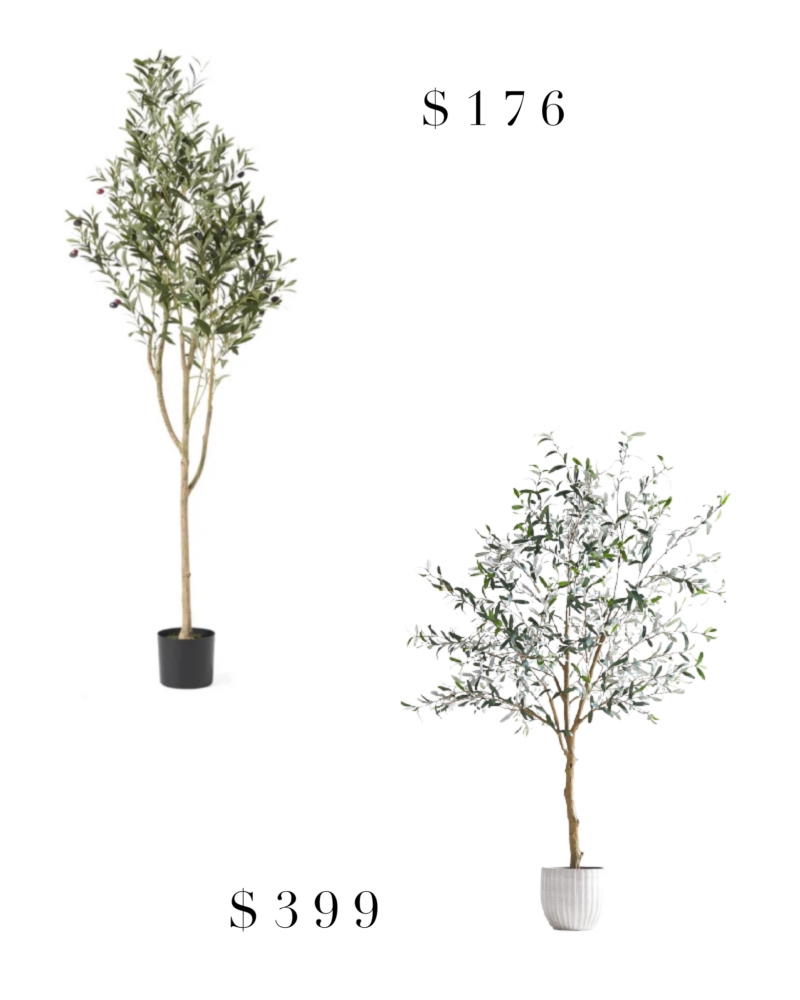 While all homes should boast real plants (so great for your health), not all of us have green thumbs. The struggle is real. A faux olive tree adds a great touch of green and height to a space. While this more expensive version will give you an extra foot in height, this version can be propped up on books and no one will ever know. That is exactly what I do. Top it off with some moss and your secret is safe with me. The fuller look will cost you more so that is a trade off you'll need to make.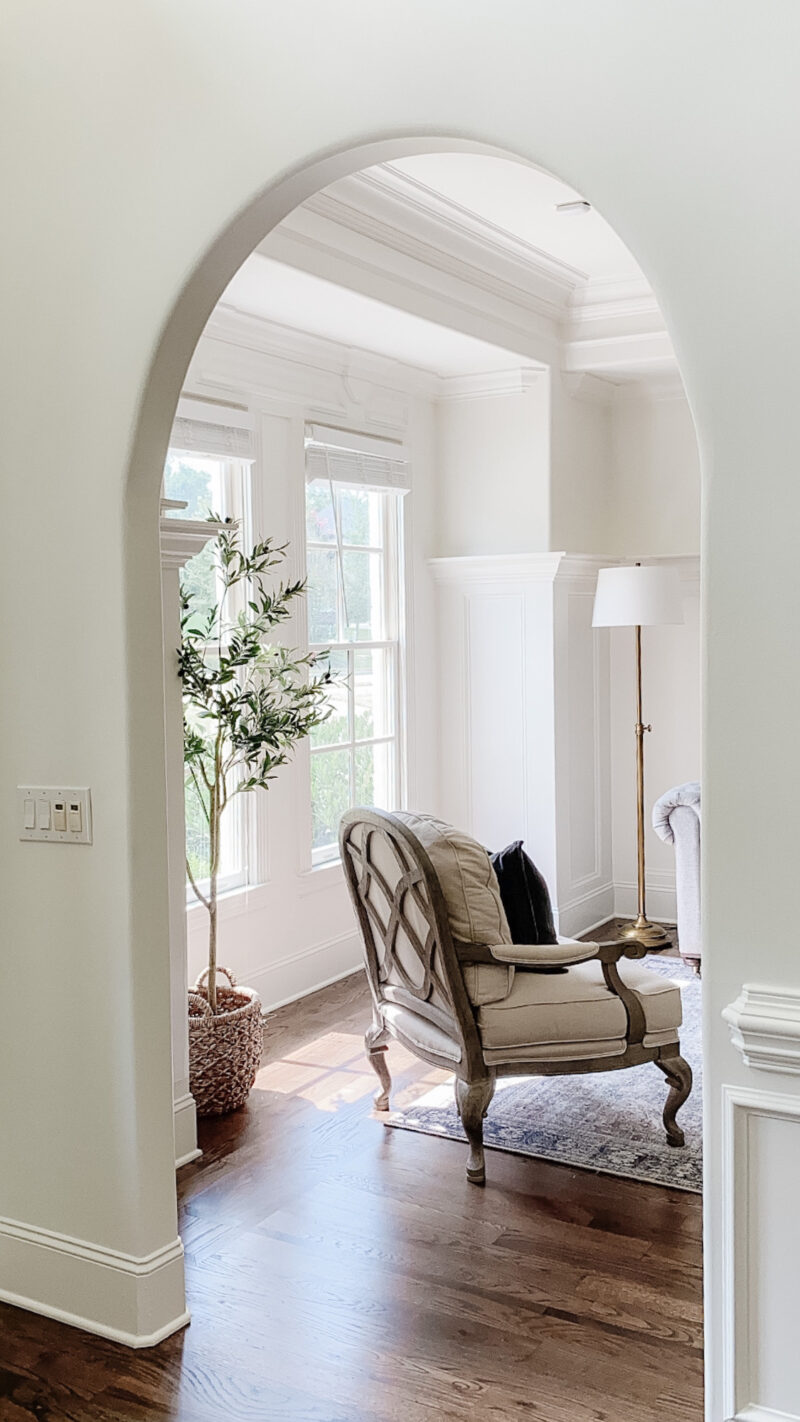 Here is the less expensive tree in our living room. We brought it with us from our last home because we love it so much. I still need to top it off with moss.
QUILTED HANDBAGS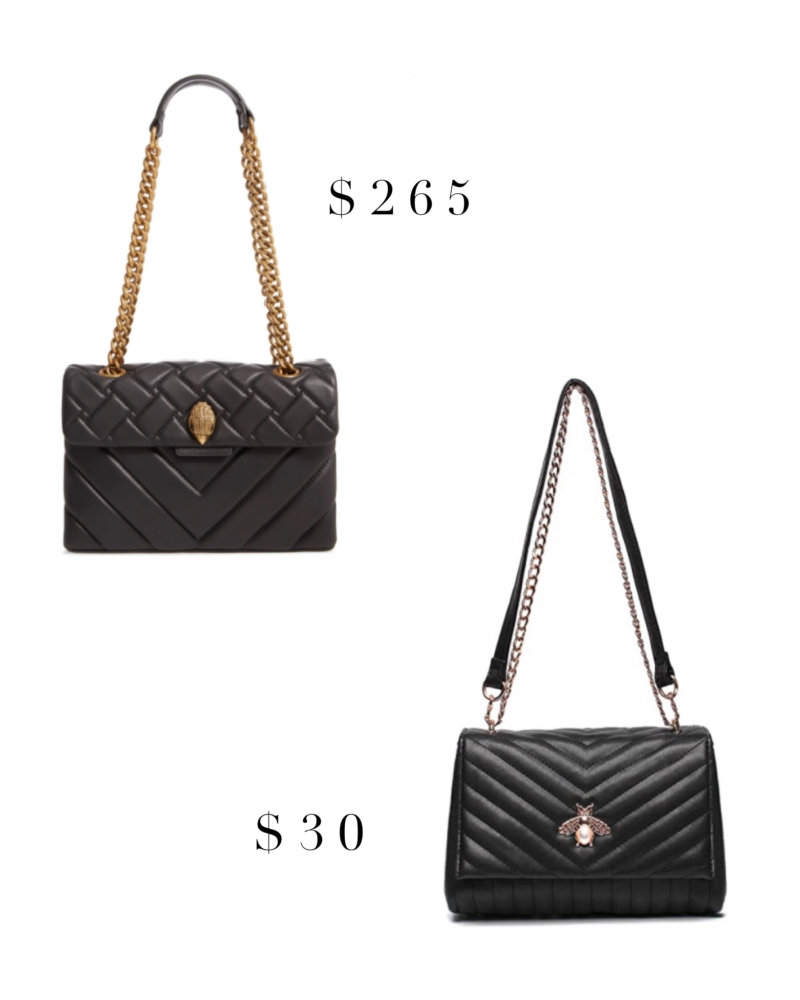 I love a great handbag look alike. I have been carrying this one forever (use it daily). These are both such a beautiful style. But I sure like the idea of saving $235! This $30 version will be pretty for Fall. There is no question that the quality of this pretty bag will exceed that of the dupe but think of all the money you will keep.
CHANDELIERS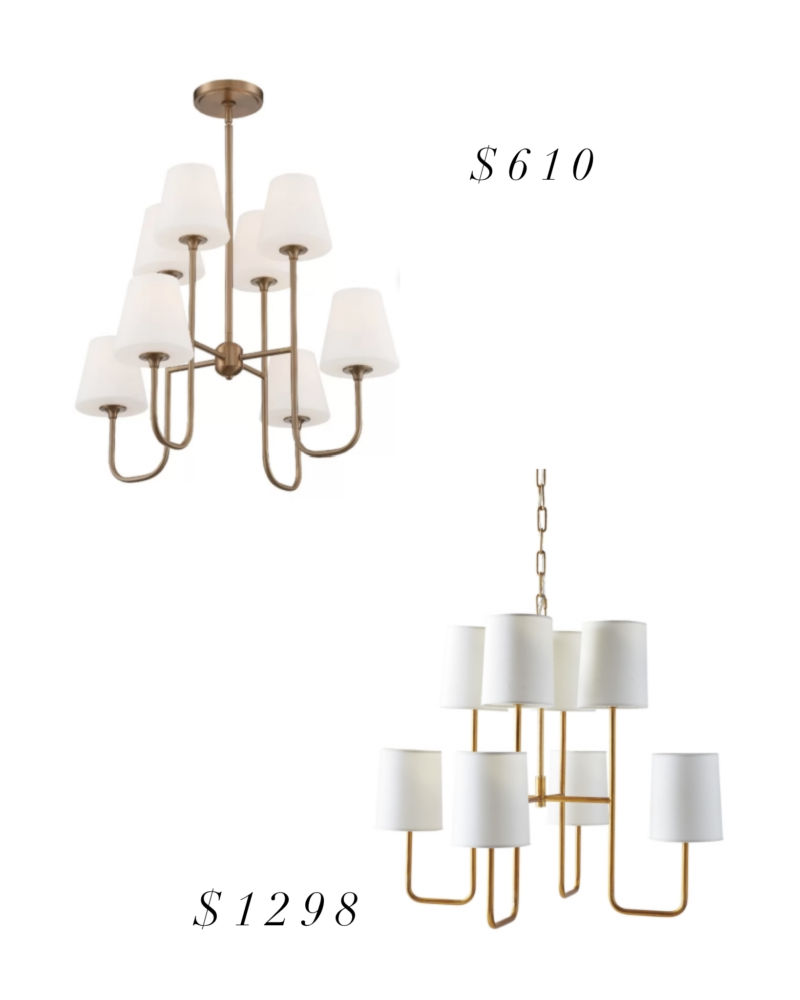 A sweet reader of mine reached out on Instagram to ask if I had seen a chandelier that looks like the beautiful one from Serena & Lily. Challenge accepted. I am happy to report that the dupe is more than 50% less. That's a great savings. While it may not be an exact replica, you will accomplish the same look with the $610 version.
DINING CHAIRS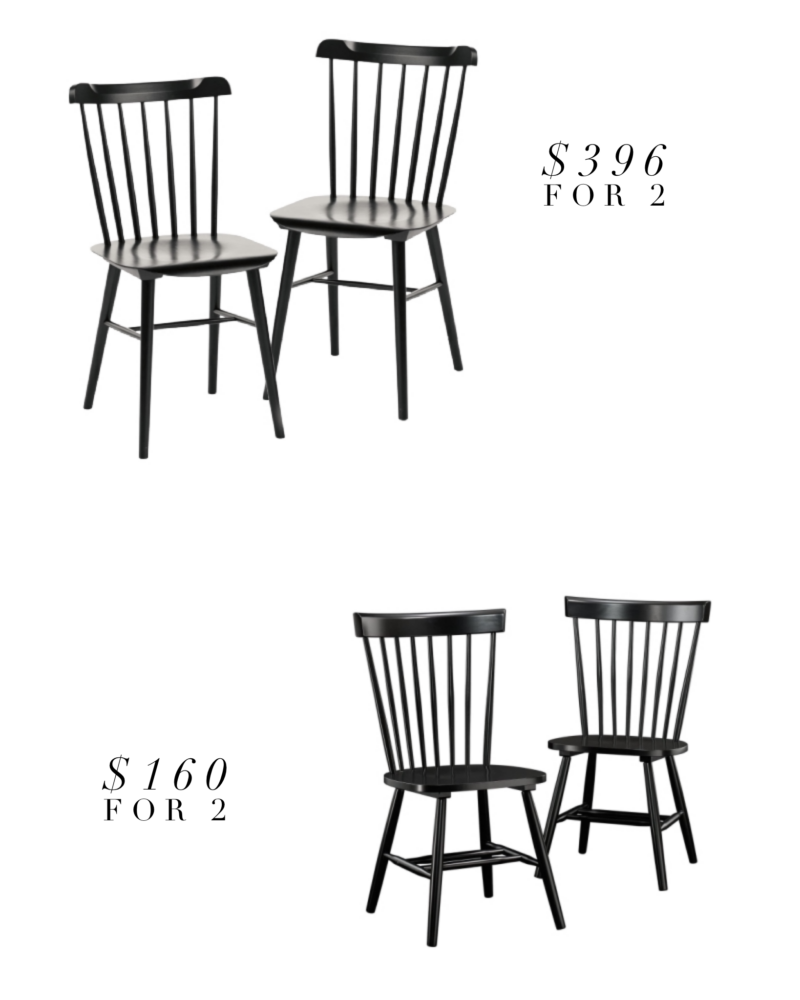 Last, but not least, you can bring in a gorgeous classic look to your dining space without breaking the bank. I am actually looking at these chairs for our kitchen. I love that you can score 2 chairs for $160. The review photos look great, too. You'll pay more than that for just one from here but I'm sure the quality is beautiful.
Great design is all about mixing and matching and choosing where the money should go. A mix of high and low is a nice way to spend less and still achieve a high end look. I hope these finds give you more options as your looking to create a home you love.
PAY THIS NOT THAT