Bring on the long weekend! Do you have any fun plans? Has Fall crossed your mind yet? I was honestly so blown away by my fellow Michaels Makers projects this week that I have to take a moment and show them off. Hopefully you had a chance to look through the gallery of 50 projects at the end of my fall table post, but if not, I rounded up five amazing ideas here.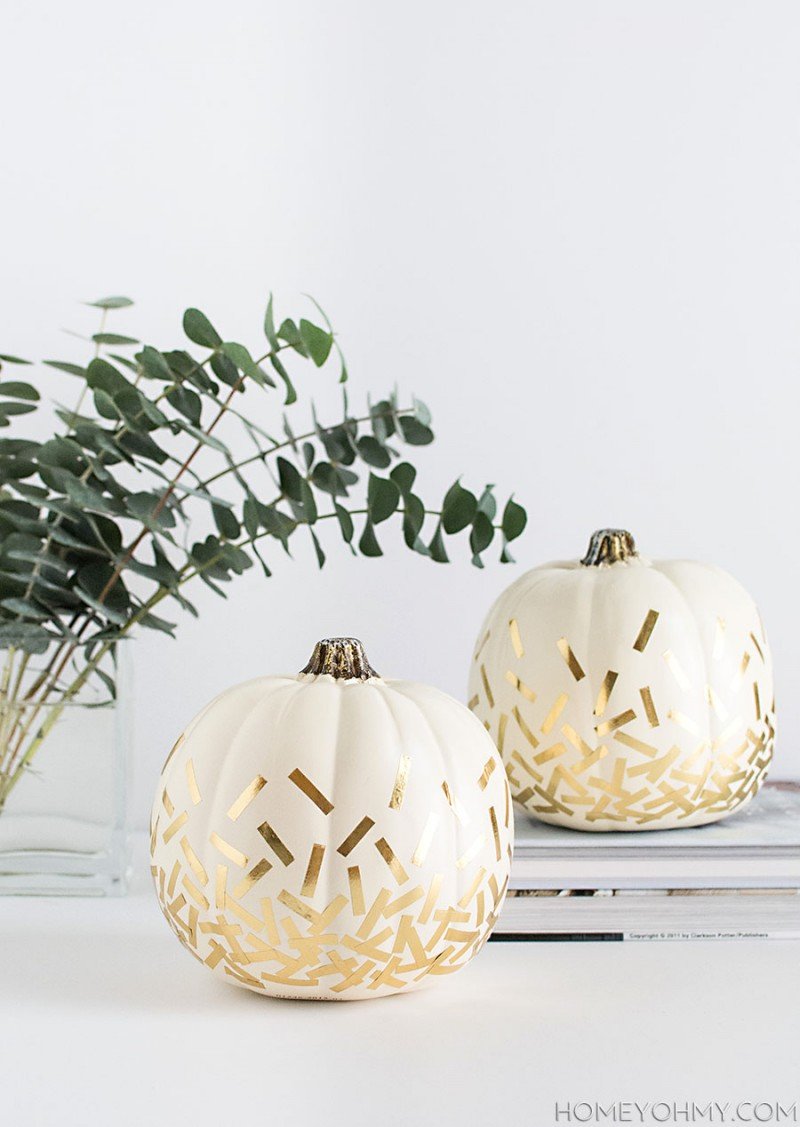 Amy created something that immediately jumped out at me. I LOVE how simple and chic these are. And you'll love how she did it so be sure to hop over and see the tutorial. I think this would be fun to do for a girls' craft night. Every girl loves a little glitz and gold.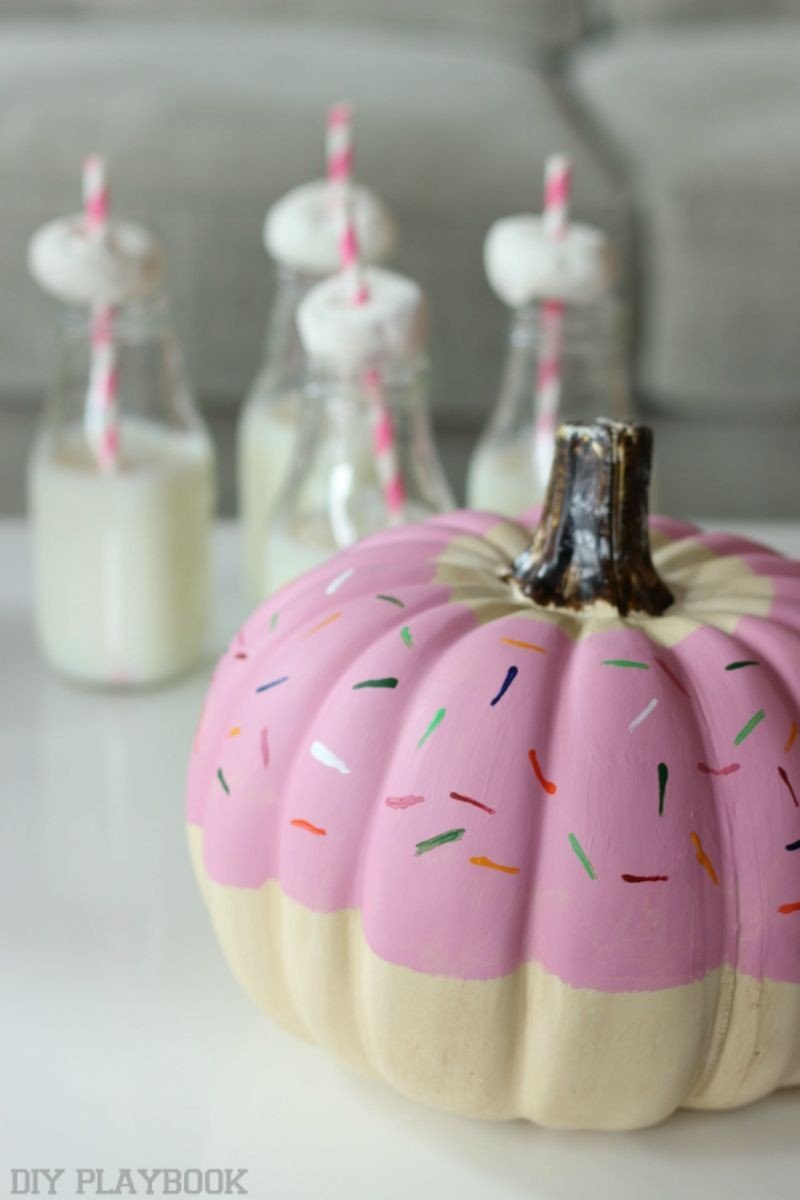 Stop it! Why didn't I think of this? Casey and Bridget created the cutest donut pumpkins and I must admit that every time I look at my pumpkins I see donuts. So darn cute. And something you could really get the kids involved with.  Cute to have a group of little ones over to eat donuts and create their own sweet pumpkin.
Lucy is amazingly talented. She is one of the nicest people I have ever been around and her skills are off the charts. My jaw fell open when I saw this. Doesn't it look like a magazine cover. For real. I think someone magazine needs to put this on it's cover immediately. And because Lucy knows we don't all have her painting skills, she created a free printable to create a pumpkin like this. What?! That's awesome.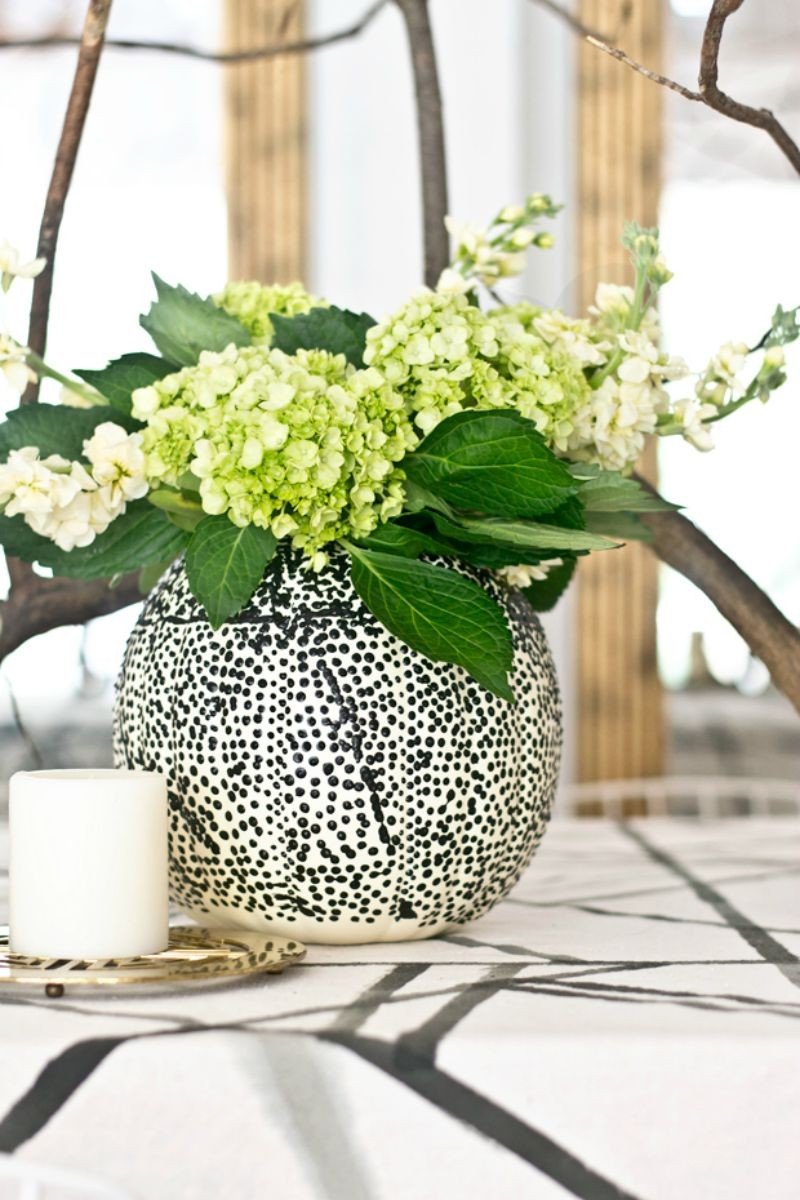 I love how Sarah embraced the summer she is still feeling and created a really unique and chic vase from her pumpkin. Clever, clever girl. And her styling is always spot on. So beautiful.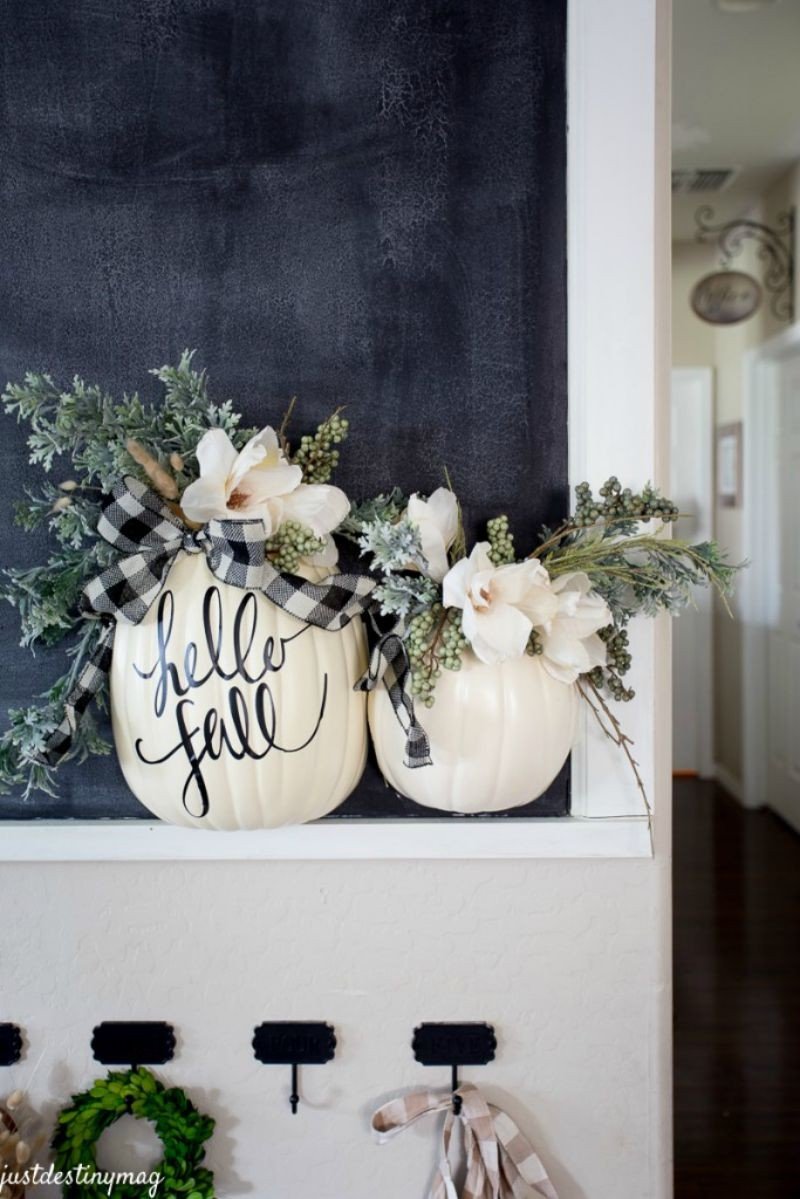 Destiny made my heart happy with that buffalo check ribbon and her darling "Hello Fall" sign. I love this. Do you know Michaels has these half pumpkins now so you can create things like this. I just love the neutral colors mixed with the black and white.
Honestly all the projects were fantastic. It was such great way to kick of the year of Michaels Makers craft ideas. I always like crafts that are easy to replicate or offer inspiration that anyone can do. . . I think these all fit that bill and are darling ideas. And maybe it will spark an idea or two for you to start fallifying your home. I just made up a word and I kinda like it.
Enjoy your long weekend. We are hoping to strike a good balance of productivity and partying. I think we can pull it off. I hope.
Oh, and don't forget the clearance sale (I updated the boutique to show you the highlights).