Recently, I had a sweet reader inquire about flush mount lights. She is working with a shorter ceiling but still wants something unique and beautiful. I was more than happy to curate a few of my favorites. I feel like flush mounts lights are really having their moment right now. They certainly aren't what they used to be. And if you are working with shorter ceilings, these can be a major game changer. Flush mount lighting can definitely create an elegant feel. However, picking the right flush mount light can be a bit of a challenge, so I hope this helps narrow it down for you.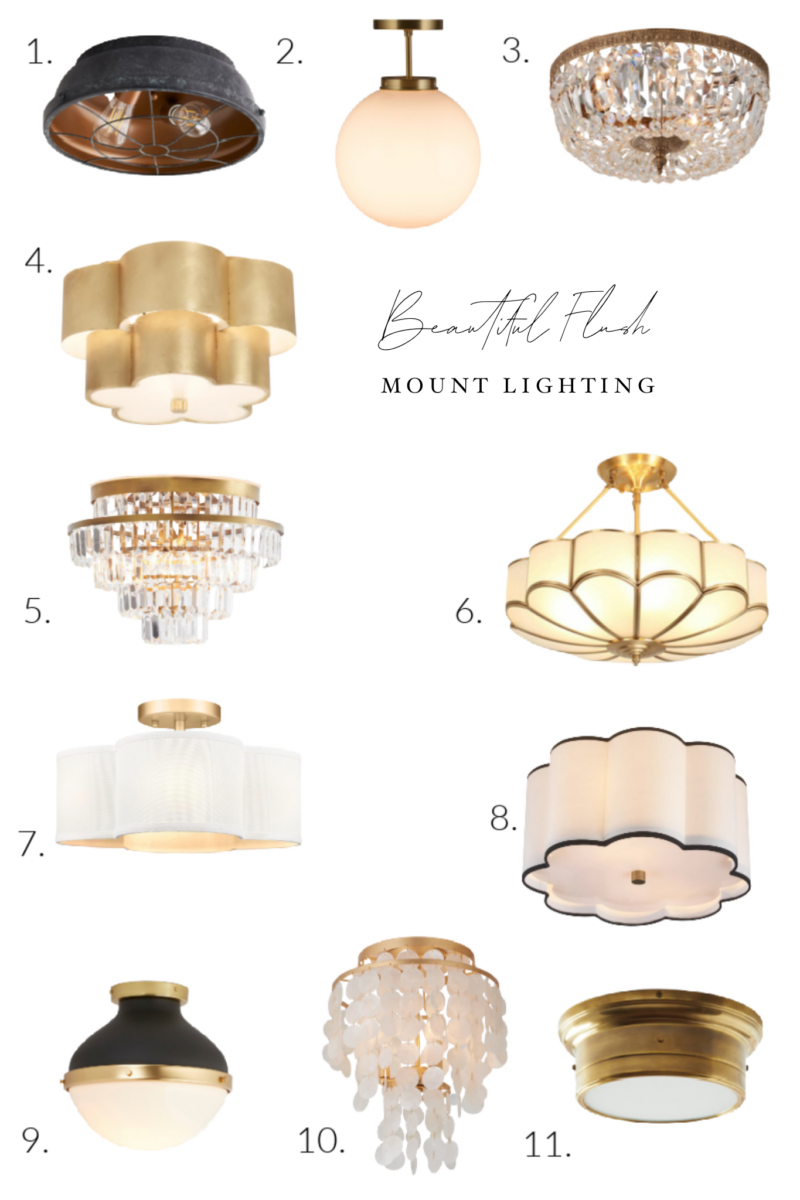 1 || 2 || 3 || 4 || 5 || 6 || 7 || 8 || 9 || 10 || 11
I am looking for a spot for this flush mount in our home. This is just so pretty. I am also smitten with this scallop light. The black detail is so pretty and classic. This flush mount is under $60.
REPETITION IS SO PRETTY
Don't be afraid to repeat lights. Whether it is down a hallway or within the same room. It makes quite a statement to repeat the same lighting element in a space.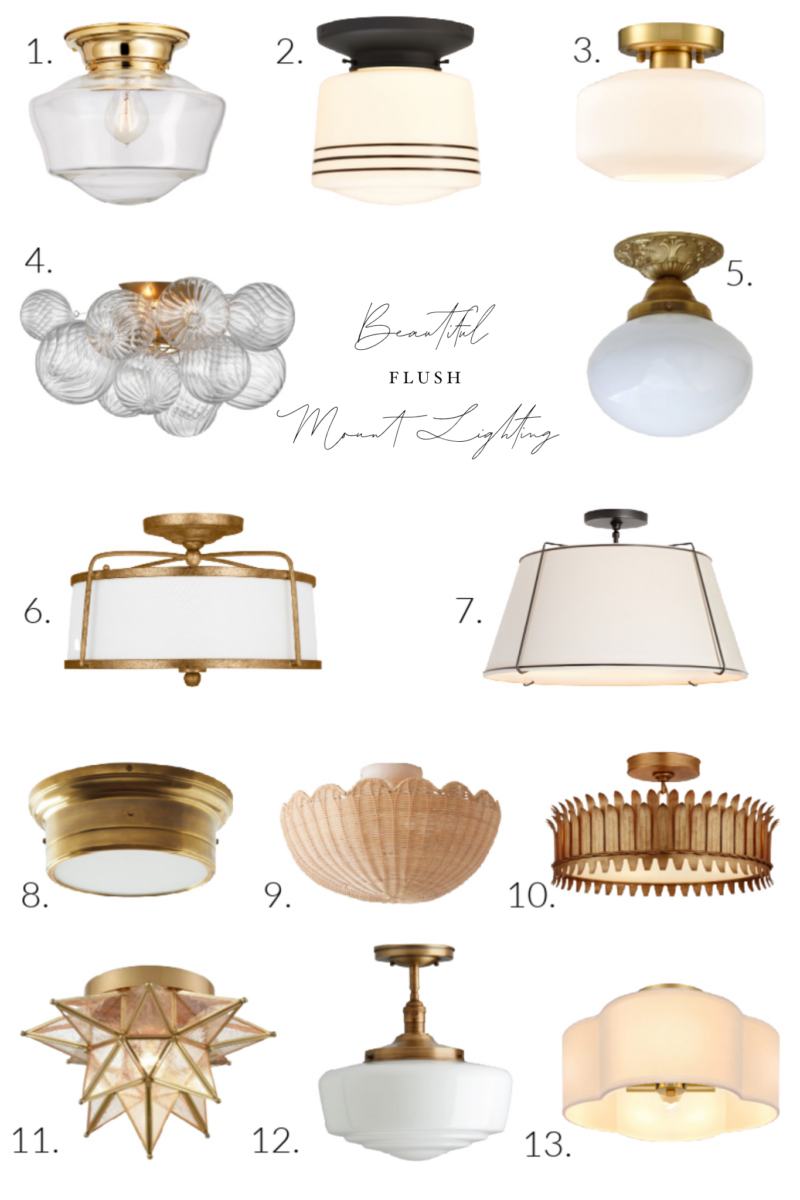 1 || 2 || 3 || 4 || 5 || 6 || 7 || 8 || 9 || 10 || 11 || 12 || 13
This scalloped light is a pretty option for a girl's room or bathroom. Subtle shape but so classic. And it is $50. This light is the flush mount version of the one we used over our kitchen island.
TIME TO REPLACE A CAN LIGHT OR TWO
This light (under $100) is gorgeous. I was thinking about how many of us have can lights in spots where a unique flush mount light could really change the look and feel of the space. I am now looking at my ceilings with new eyes.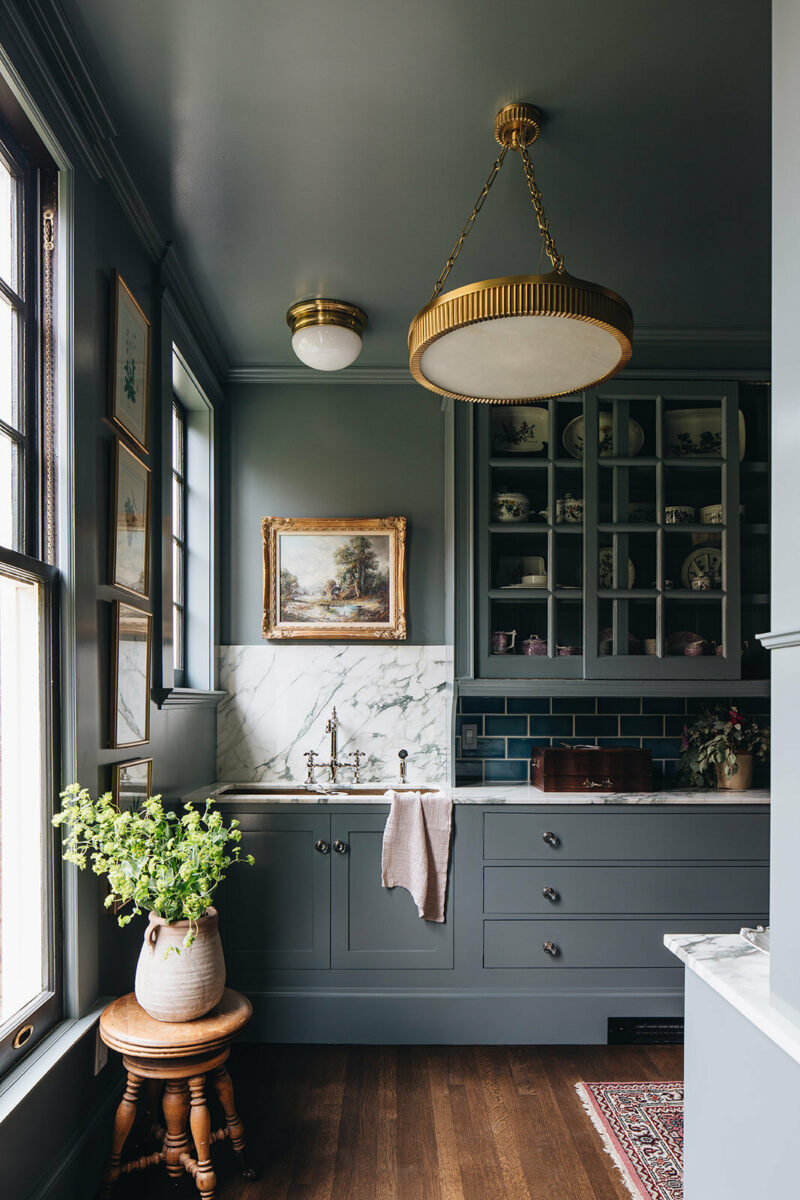 This beautiful space via Jean Stoffer Design uses a pretty flush mount where most of us might have used a can light. This adds so much more charm.
ONE MORE BEAUTY
One more for good measure. I think this light is absolutely beautiful. With so many pretty options for flush mount lighting, it's hard to go wrong these days.
Make it a great day!
Shop the Post